HANOI TRAVEL GUIDE 2023 - All you need to know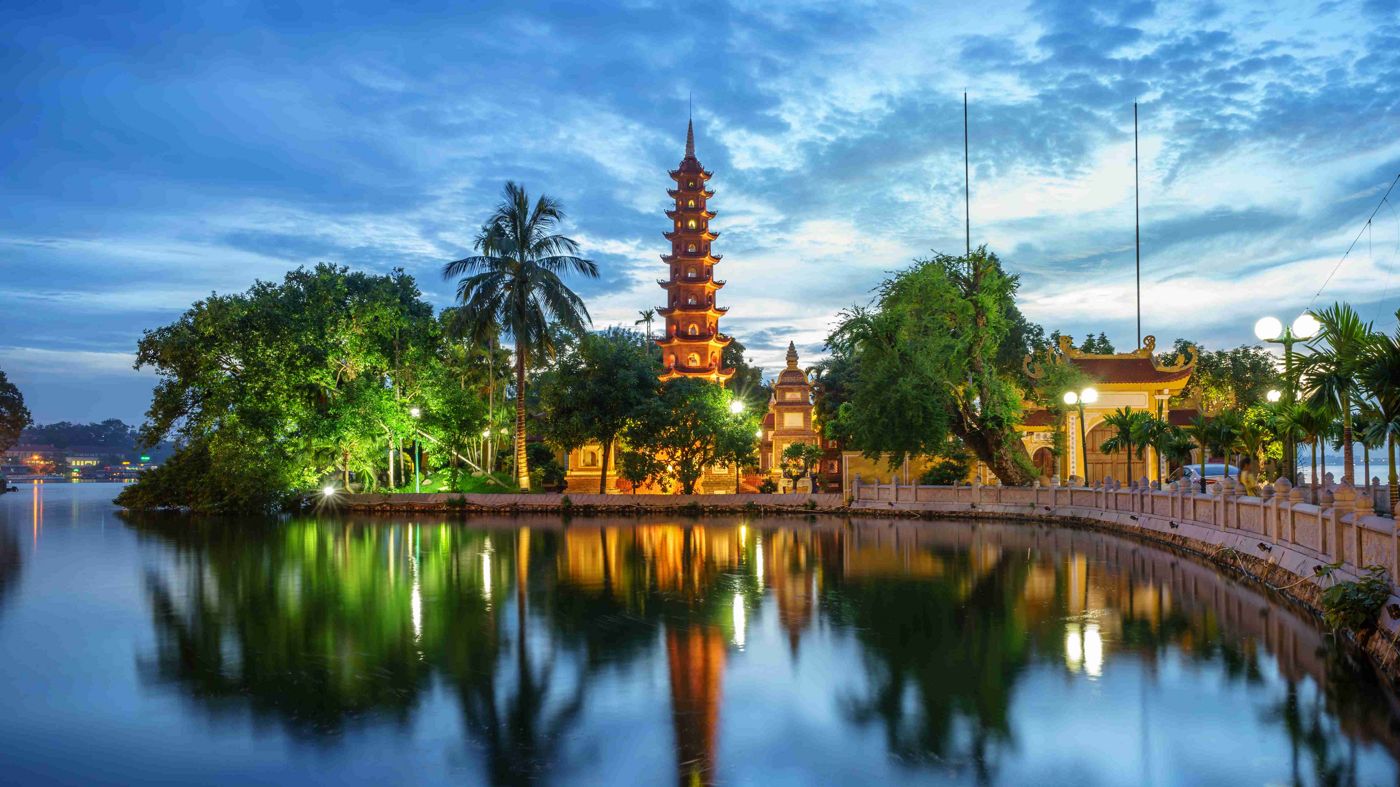 Welcome to Hanoi, colorful Vietnam's capital that will ignite the senses and captures your heart. With its timeless charm, ancient pagodas, and bustling streets filled with the aroma of sizzling street food, Hanoi is a sensory delight. Scroll down to get the most out of your trip with the vital Hanoi travel guide by Vietravel – Vietnam's Largest Aviation & Tourism Corporation. Are you ready to wander around this historical city of Vietnam?
Also read: Ninh Binh Travel Guide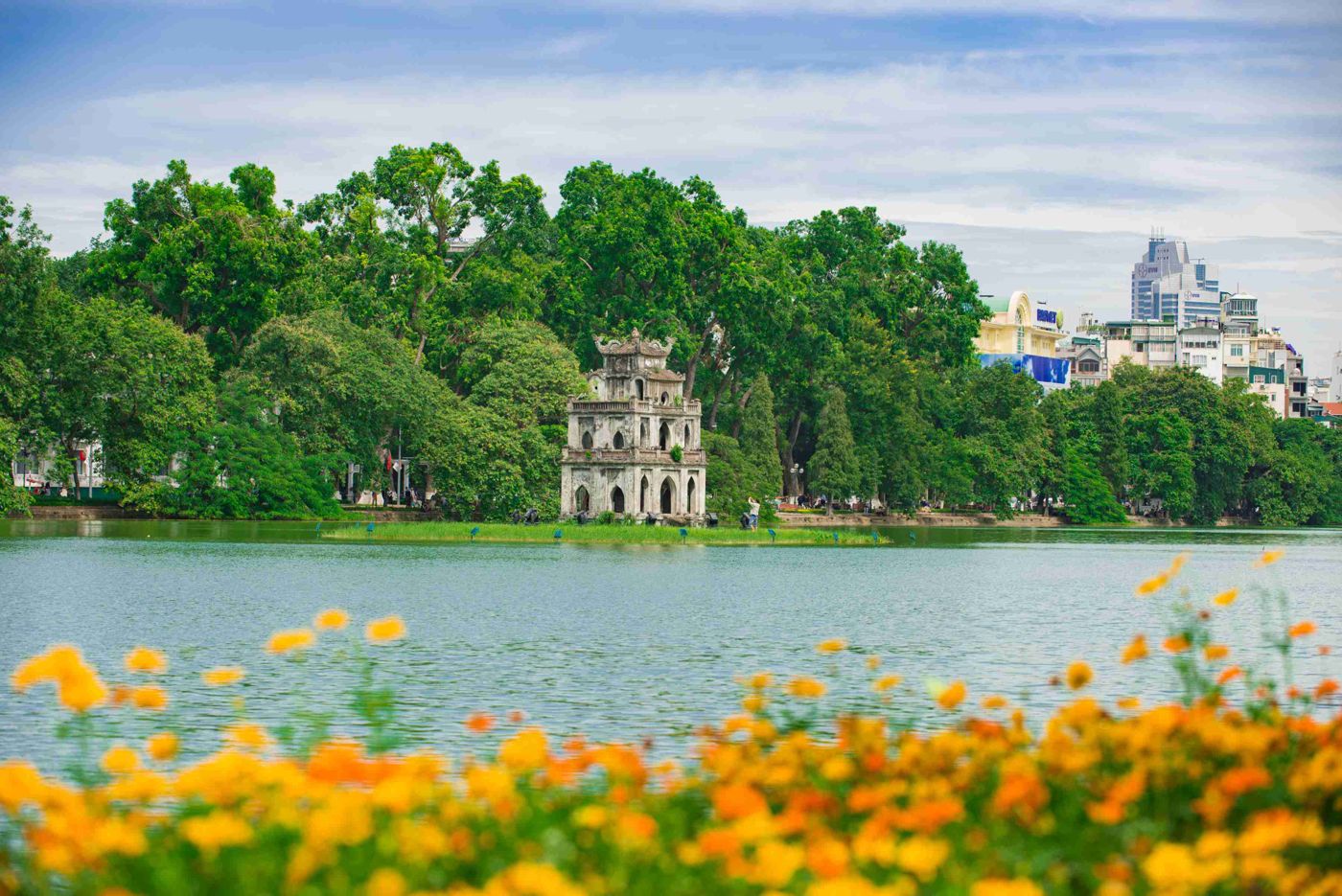 I. When is the best time to visit Hanoi? – Hanoi travel guide
Thanks to its subtropical climate with 04 distinct seasons, visiting Hanoi year-round is so enjoyable as each season has its own unique vibe and color. Its climate is characterized by hot, rainy weather in the summer; and cold weather with little rain in the winter.
Therefore, for your best travel experience, spring (February – April) and autumn (October – November) are fantastic times to visit the gorgeous springtime ambiance in bloom or the colorful leaves turning color in autumn. Let Hanoi's ever-changing climate be your guide as you embark on a journey of a lifetime.
Also read: More information about Hanoi
II. Where are the best places to visit in Hanoi?
From tranquil lakes to bustling markets, Hanoi has it all. Plan your trip today with Vietravel and discover the city's hidden gems. Here's our list of the top 8 places to visit by the Hanoi travel guide of Vietravel:
1. Hanoi Old Town Quarter:
Firstly, take a stroll through the winding alleys and explore the vibrant street markets to experience the authentic Hanoi lifestyle.
2. Hoan Kiem Lake – Ngoc Son Temple:
Secondly, this stunning legendary lake is an oasis in the heart of the city, offering tranquility and peace. Located on the water, Ngoc Son Temple is a must-visit attraction, with its stunning architecture and rich history.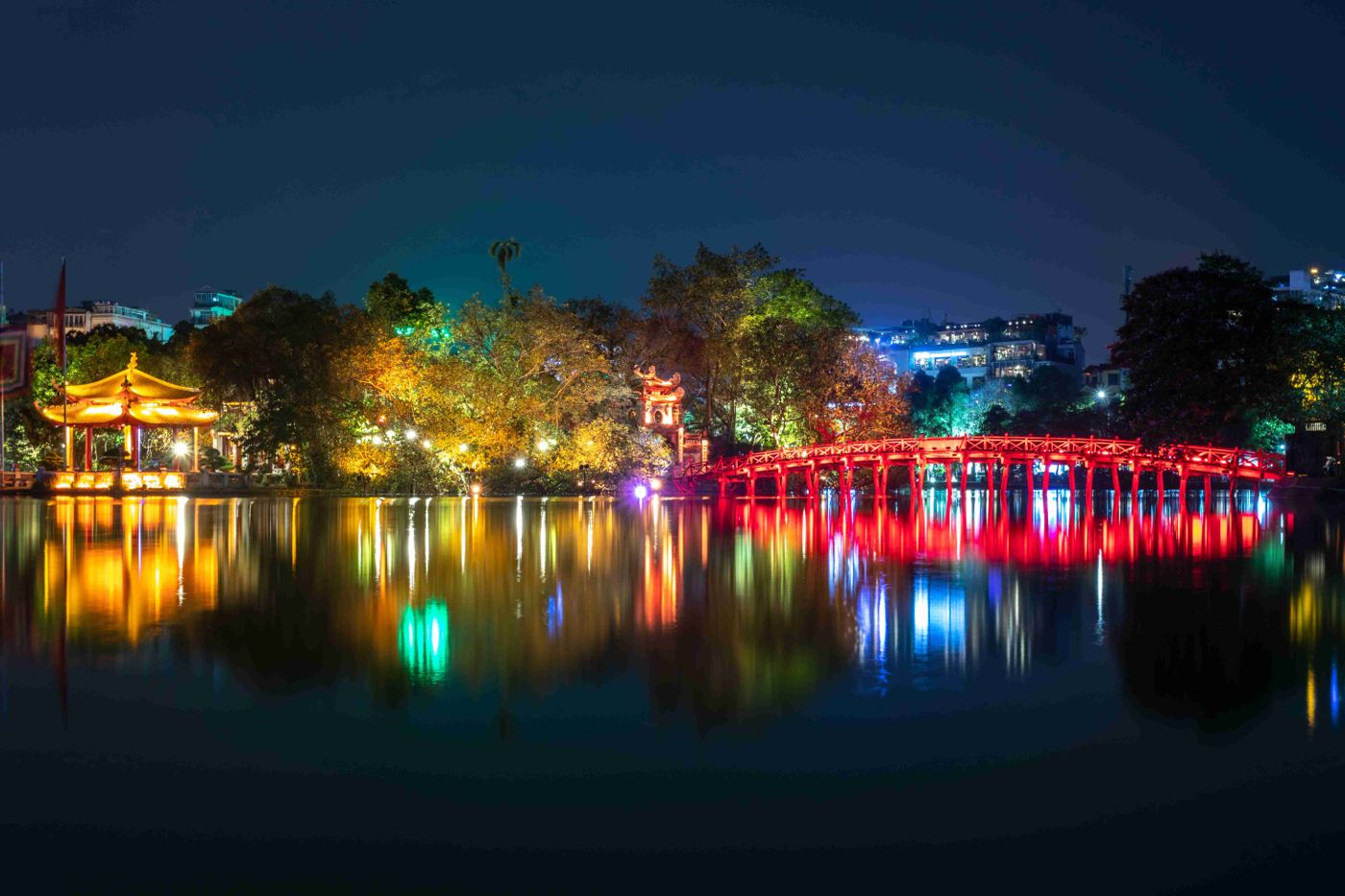 3. Temple of Literature:
Thirdly, the famous 11th-century temple is a testament to Vietnam's rich significant cultural heritage and education system. Take a step back in time and admire the beautiful architecture and discover Vietnam's millennial history.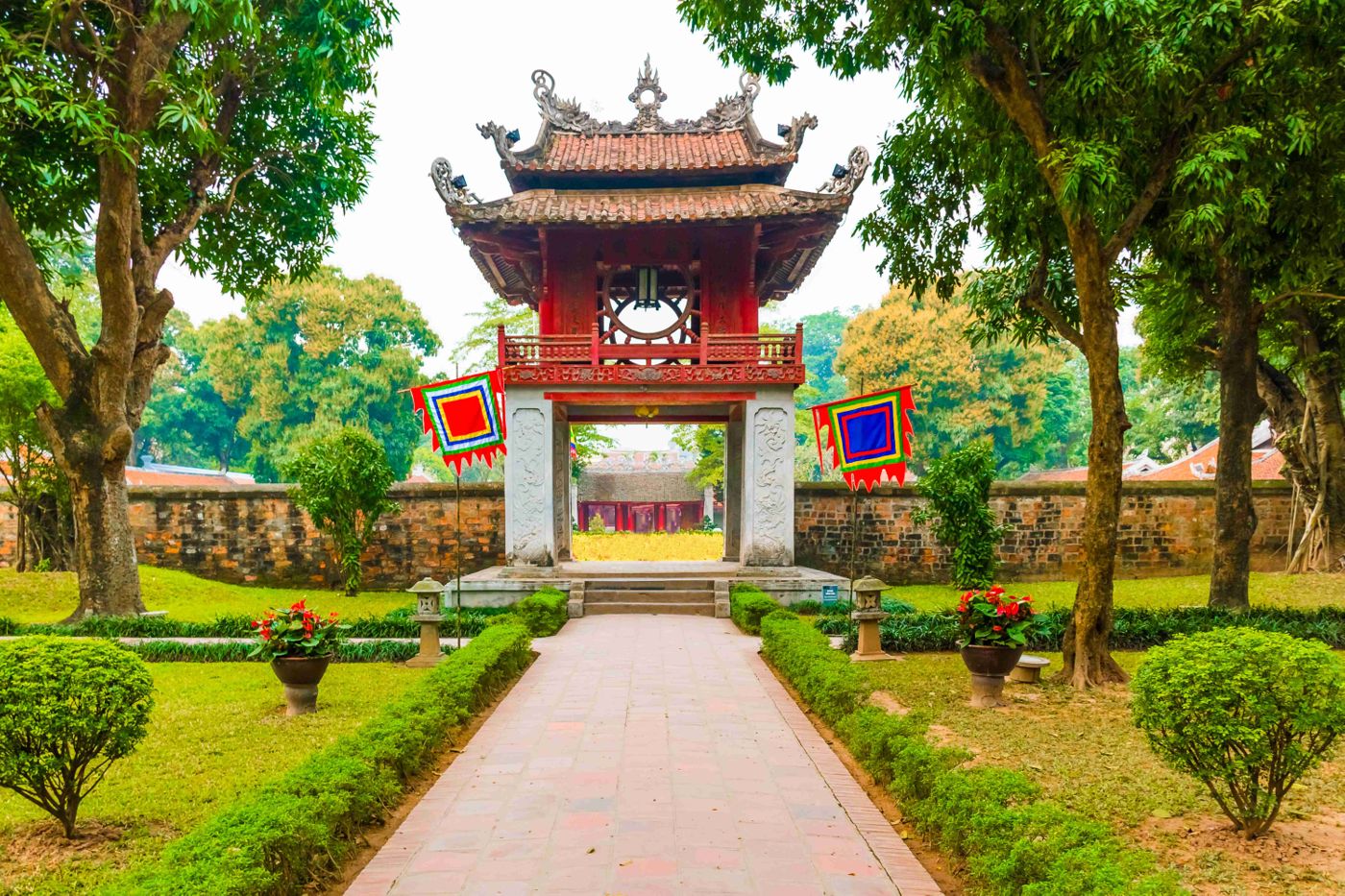 4. Thang Long Water Puppet Show:
This unique cultural show is a quintessential Hanoi experience, showcasing traditional Vietnamese stories and folklore through the art of water puppetry.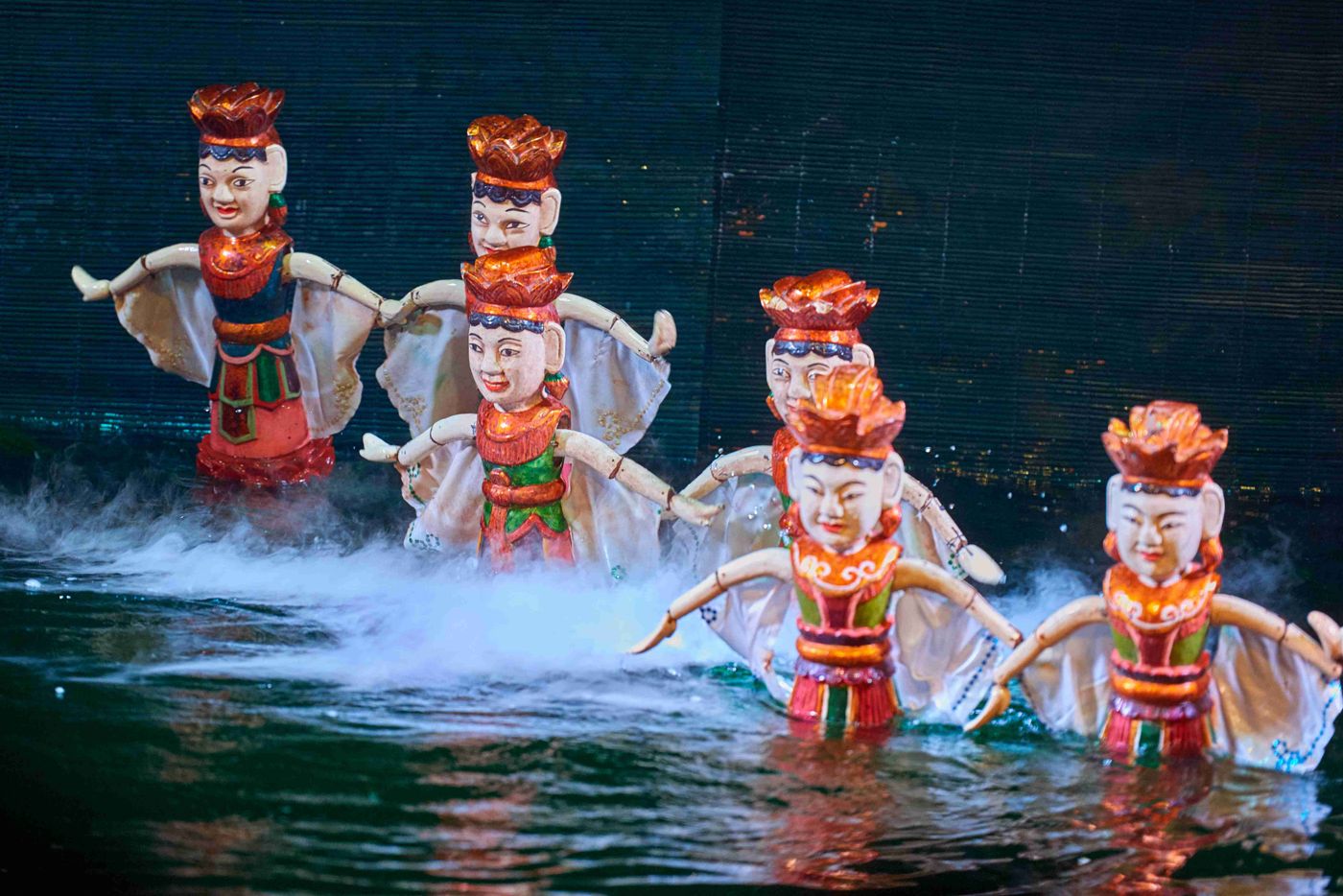 5. Ho Chi Minh Mausoleum:
Pay homage to Vietnam's iconic and revered figure in the annals of modern Vietnamese history - Ho Chi Minh, at his final resting place, is a solemn and revered destination for locals and visitors alike.
6. Hoa Lo Prison Museum:
After that, discover the dark history of the infamous "Hanoi Hilton," a prison that was used to detain political prisoners during the Vietnam War.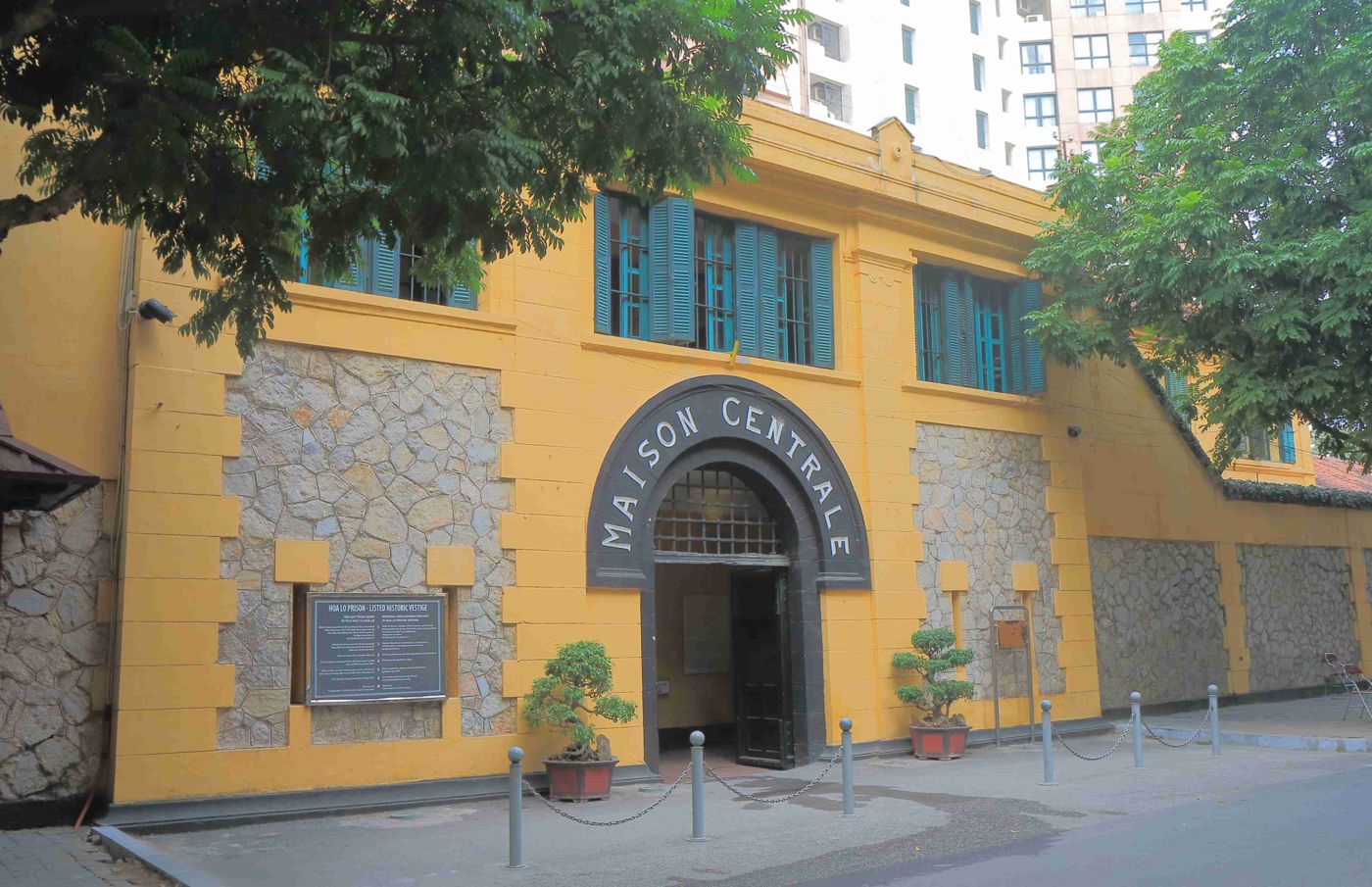 7. Bat Trang Ceramic Village:
Take a day trip to this charming village and witness the craftsmanship of Vietnam's traditional pottery
industry.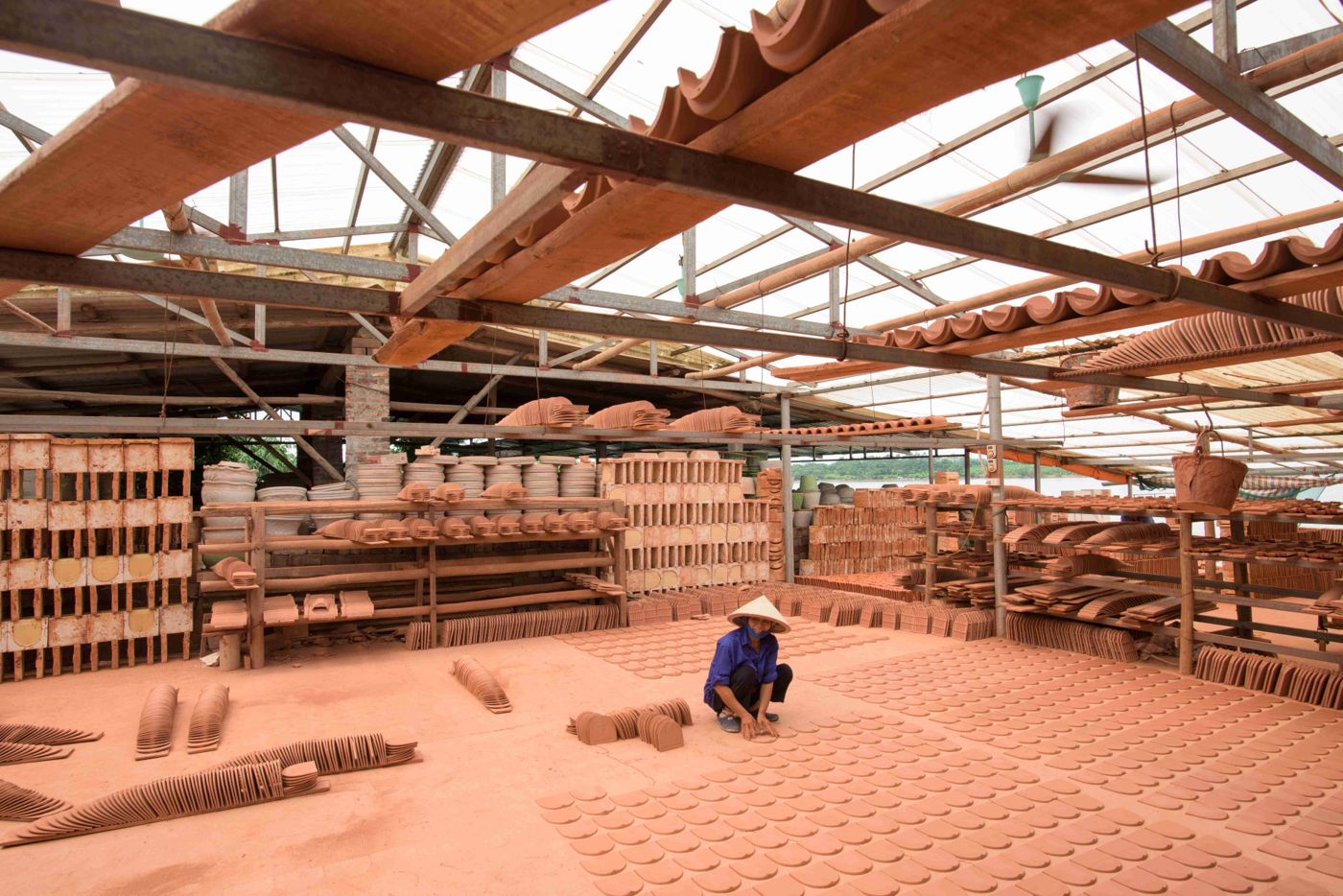 8. Van Phuc Silk Village:
Finally, Visit this historic silk village to watch skilled artisans weave delicate silk fabrics using traditional techniques passed down through hundreds of generations.
In conclusion, with a variety of options to choose from, including visits to traditional villages, historical sites, and scenic attractions in Vietravel's well-designed itineraries, there's something for everyone. Plus, you'll have the convenience and peace of mind of traveling with a trusted and experienced tour operator. So why wait? Book your Hanoi day trip with Vietravel today and discover all that this vibrant city has to offer here!
Also read: Top deals of tours and activities in Hanoi
III. How to travel to Hanoi?
Getting to this vibrant city is easier than you might think. Here's everything on Vietravel's Hanoi travel guide that you need to know to get here and start your adventure.
1. By Air
First, Hanoi has the country's main international airport - Noi Bai - which serves numerous airlines from all over the world. Once you arrive at the airport, you can take a bus, get a taxi or a private car to take you downtown. For a worry-free experience, look no further than Vietravel's airport transfer service - the optimal choice for your transportation needs with amazing online deals.
2. By Train
Second, another great way to travel to Hanoi is by train. Vietnam has an extensive domestic railway
network from almost major cities such as Ho Chi Minh City and Da Nang to Hanoi.
Additionally, you could even directly travel to the capital by the cross-border train from Pingxiang, China. Vietnam train ride is a scenic and enjoyable way to travel, allowing you to take in the picturesque landscapes of Vietnam.
3. By Bus
Third, if you prefer a budget-friendly option, you can take a bus to Hanoi from other cities in Vietnam or neighboring countries such as Laos, Cambodia, or China. Several bus companies operate daily trips to Hanoi, and you can easily book a ticket online or at the bus station.
4. By Motorbike
Finally, for adventure seekers, renting a motorbike and traveling to Hanoi by road can be an incredible experience. You can rent a motorbike in major cities in Vietnam and make your way to Hanoi, stopping at beautiful destinations along the way.
No matter which mode of transportation you choose, arriving in Hanoi is sure to be an unforgettable
experience. So pack your bags, grab your travel buddies, and get ready for an incredible journey to one of the most fascinating cities in Southeast Asia.
Also read: Sapa Travel Guide
IV. How to get around Hanoi? – Hanoi Travel Guide
Getting around Hanoi is an adventure in itself, with bustling streets and colorful sights to behold at every turn. Here are some tips to help you navigate this vibrant city with ease:
1. Walking
The best way to truly experience the charm of Hanoi is on foot. Stroll through the winding streets of the Old Quarter and soak up the atmosphere.
2. Motorbike
For the more adventurous traveler, renting a motorbike is a thrilling way to explore Hanoi's many hidden gems. Just be sure to have your driver's license, wear your helmet, and drive safely.
3. Vietravel's private car/bus
The service will be one of your best options. From hassle-free airport transfers to chauffeured car rentals, we provide you with the best-in-class transportation options to make your trip an unforgettable one.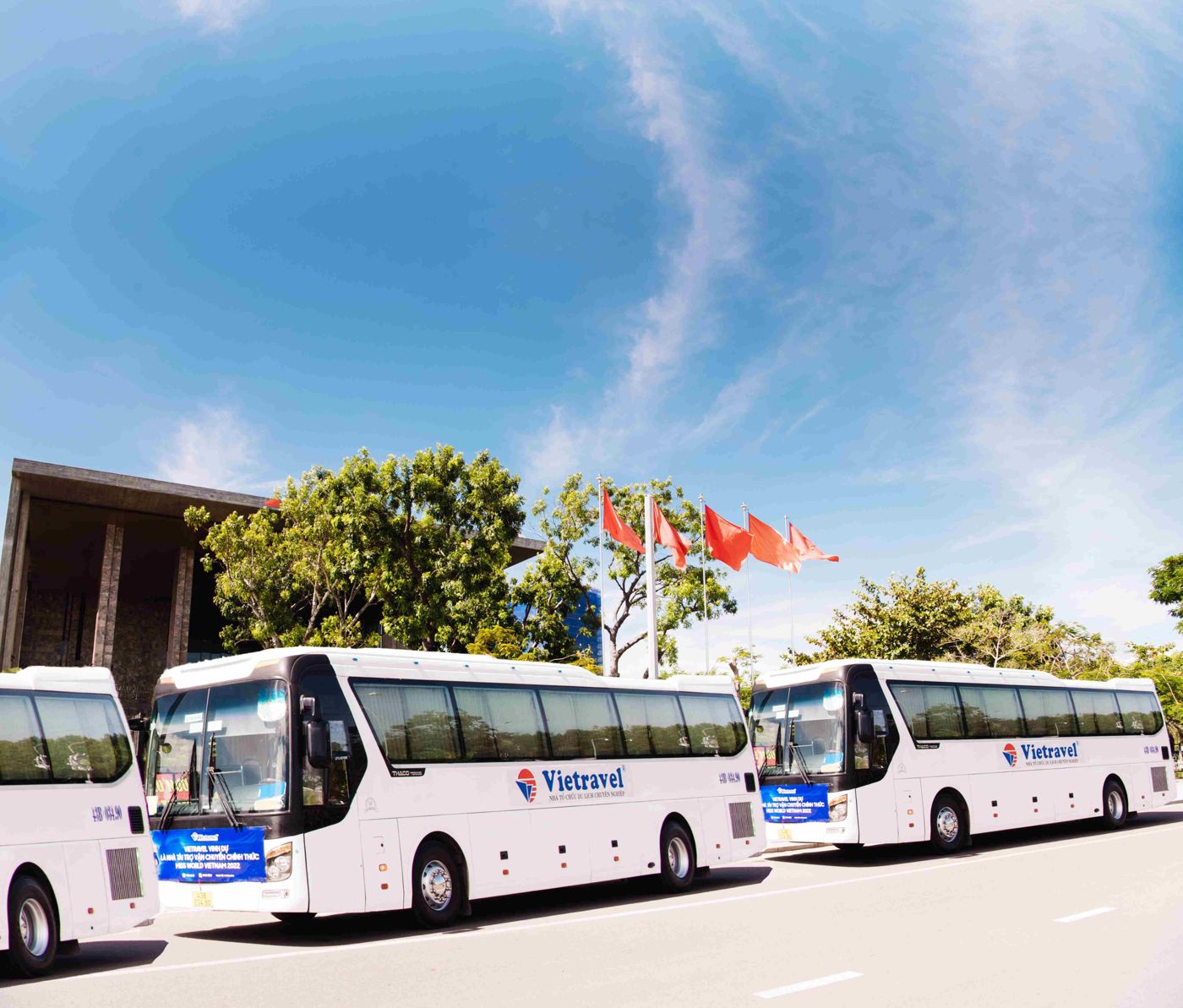 4. Taxis
Taxis are readily available throughout Hanoi. Look for reputable companies and make sure the driver uses the meter. However, please note that communication with taxi drivers in Hanoi can be a challenge if you don't speak Vietnamese.
5. Cyclo
A traditional cyclo ride is a unique and leisurely way to see the city's ancient streets. Negotiate the
price beforehand and enjoy the slow pace.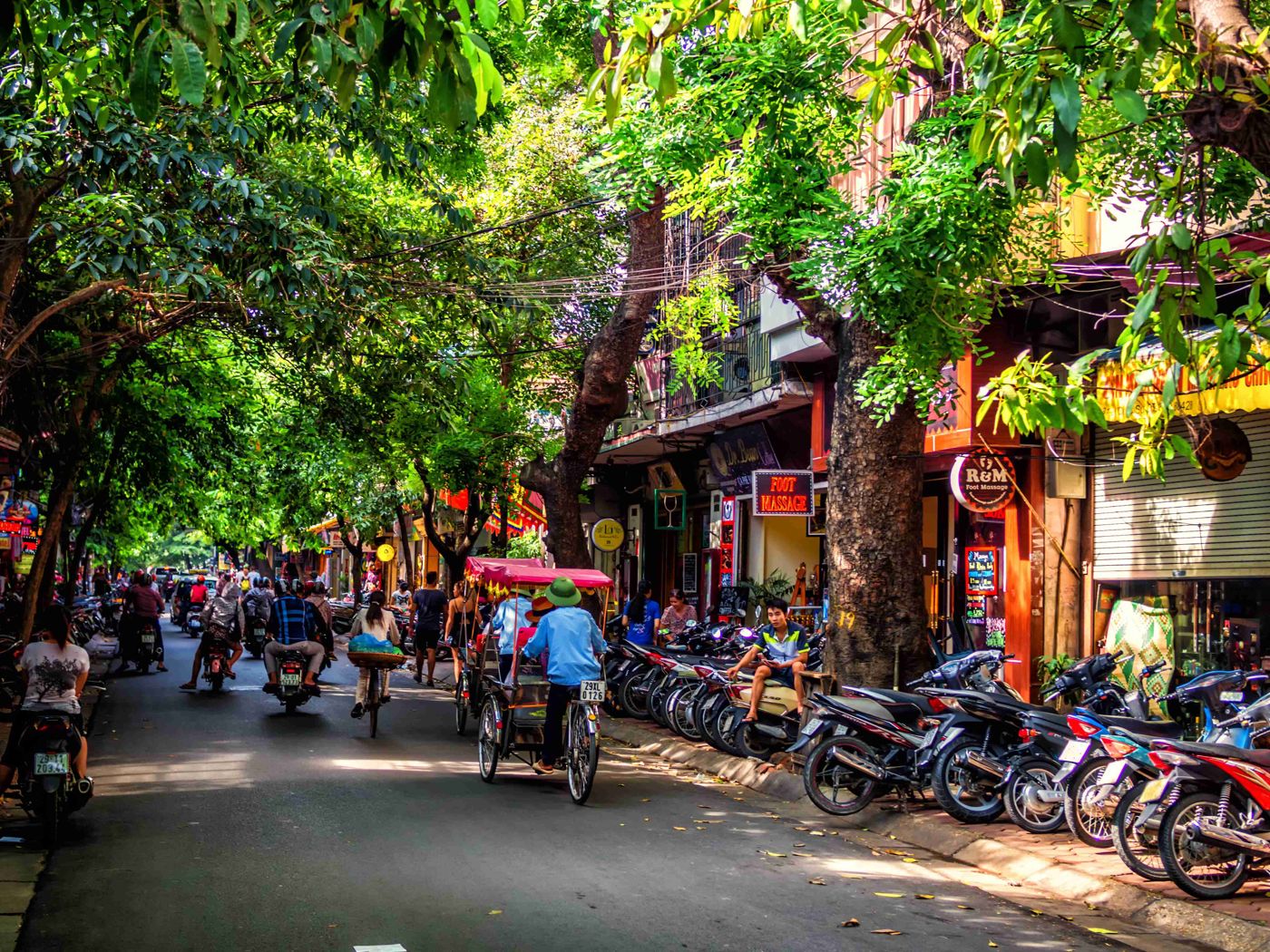 6. Public transportation
Hanoi has a range of public transportation options, including buses and the metro. Check schedules
and routes ahead of time to avoid confusion.
Getting around Hanoi may seem daunting, but with these tips from Vietravel's Hanoi travel guide, you'll
be exploring the city like a local in no time.
Also read: Lan Ha Bay Travel Guide
V. What to eat in Hanoi? - Hanoi Travel Guide
Indulging in the local cuisine is one of the best ways to experience the true essence of Hanoi. This capital
offers a variety of delectable street foods and savory soups to suit every taste. Here's our Hanoi travel guide to some of the must-try dishes that will take your taste buds on an unforgettable journey.
1. Pho
Firstly, the most famous dish of Vietnam, Pho is a hearty bowl of rice noodles, fragrant broth, and
tender slices of beef or chicken. A steaming bowl of Pho is the perfect comfort food on a chilly day.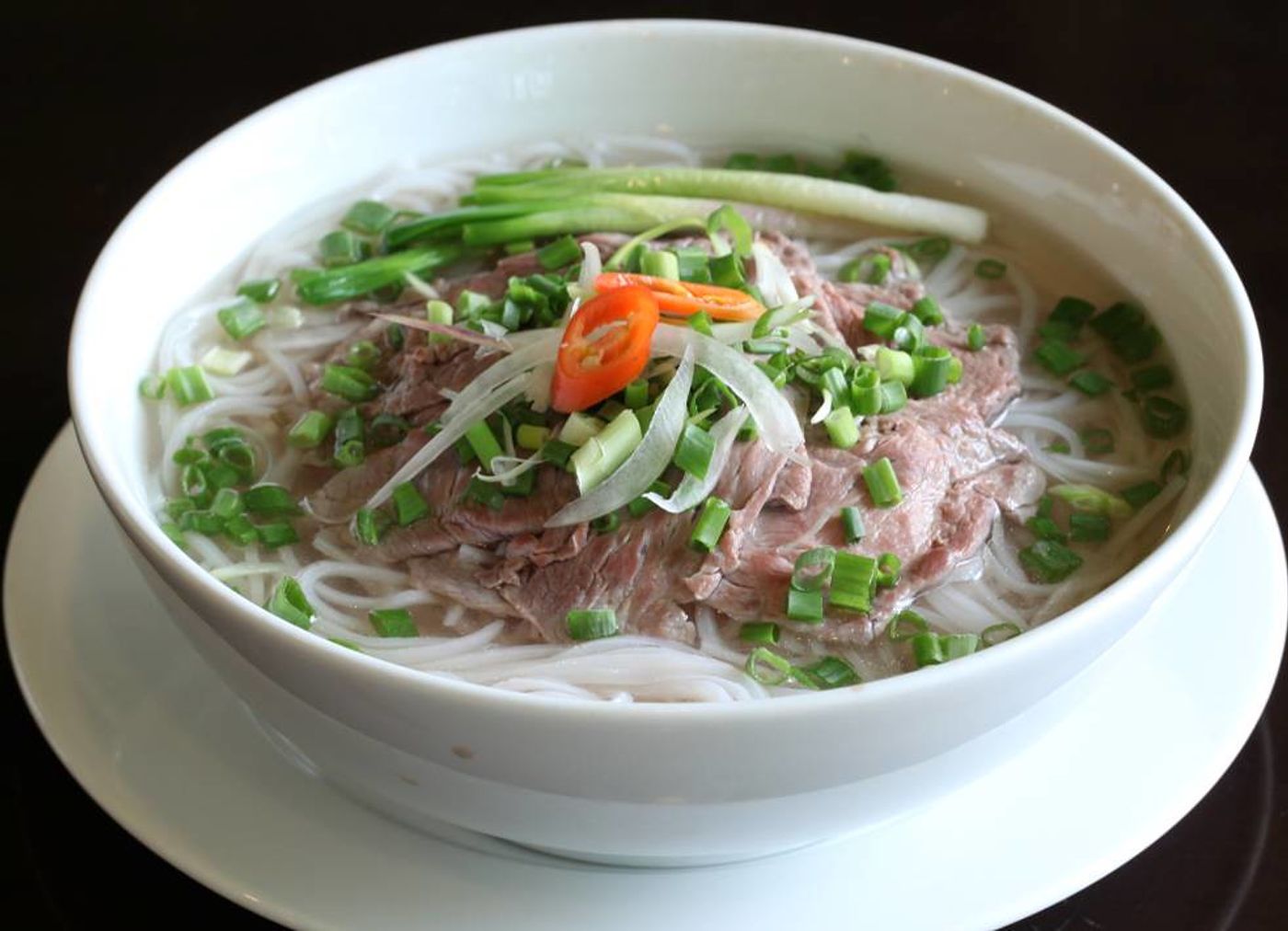 2. Bun Cha
Secondly, this dish is a true Hanoi specialty, consisting of grilled pork, vermicelli noodles, and fresh
herbs. All of them are served with a sweet and savory dipping sauce. Certainly, it's the perfect choice for those who crave a balanced mix of flavors and textures.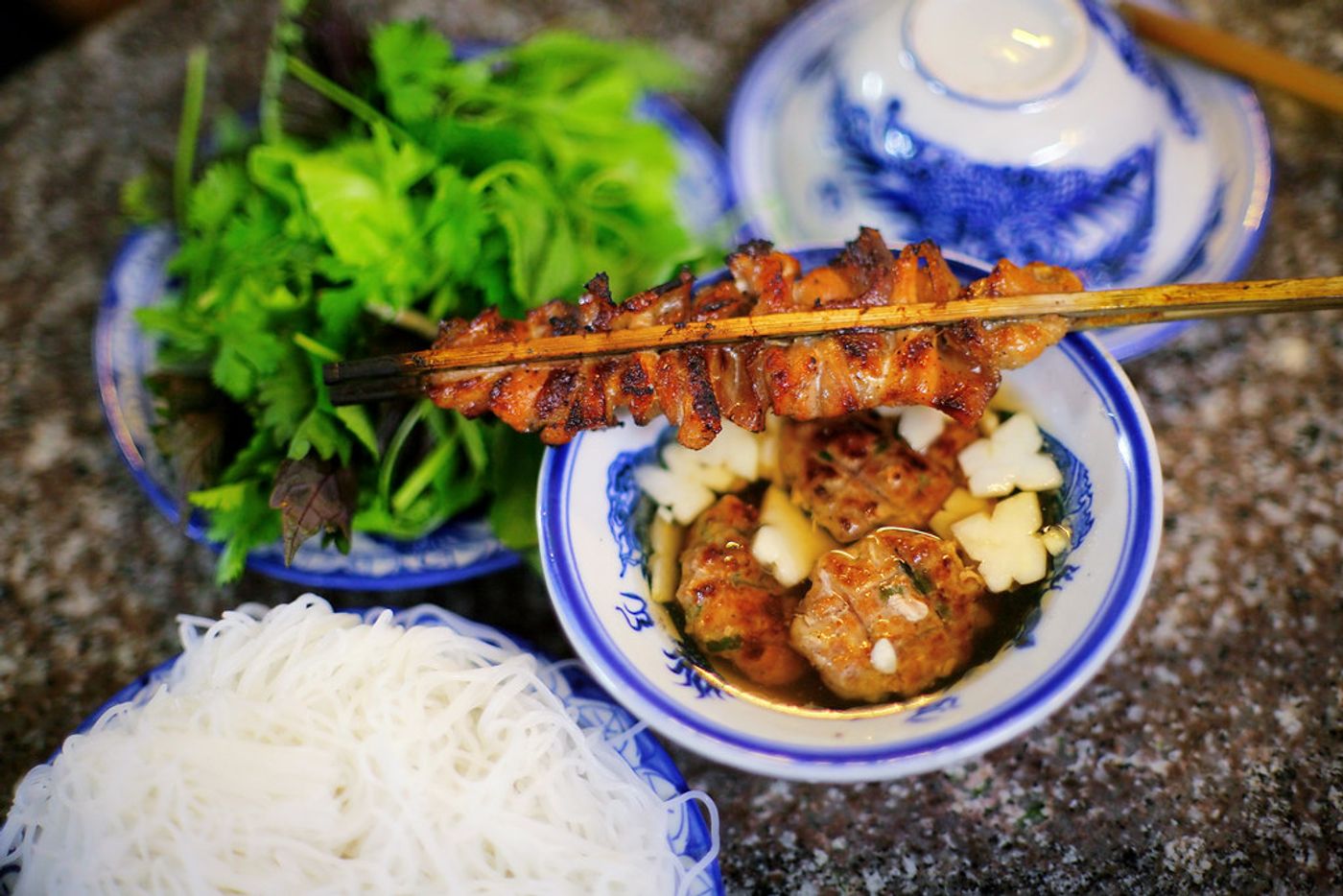 3. Banh Mi
Thirdly, the Vietnamese-style baguette is an excellent on-the-go snack or a light meal. Packed with various fillings such as grilled pork, pate, cucumber, fresh herbs,… Banh Mi is an explosion of flavors in your mouth.
4. Egg Coffee
Finally, don't let the name fool you – this drink is not just a regular cup of coffee with eggs. It's a unique Hanoi creation that features a creamy, meringue-like egg foam atop a rich and strong cup of coffee. Indeed, it's an absolute must-try for coffee lovers.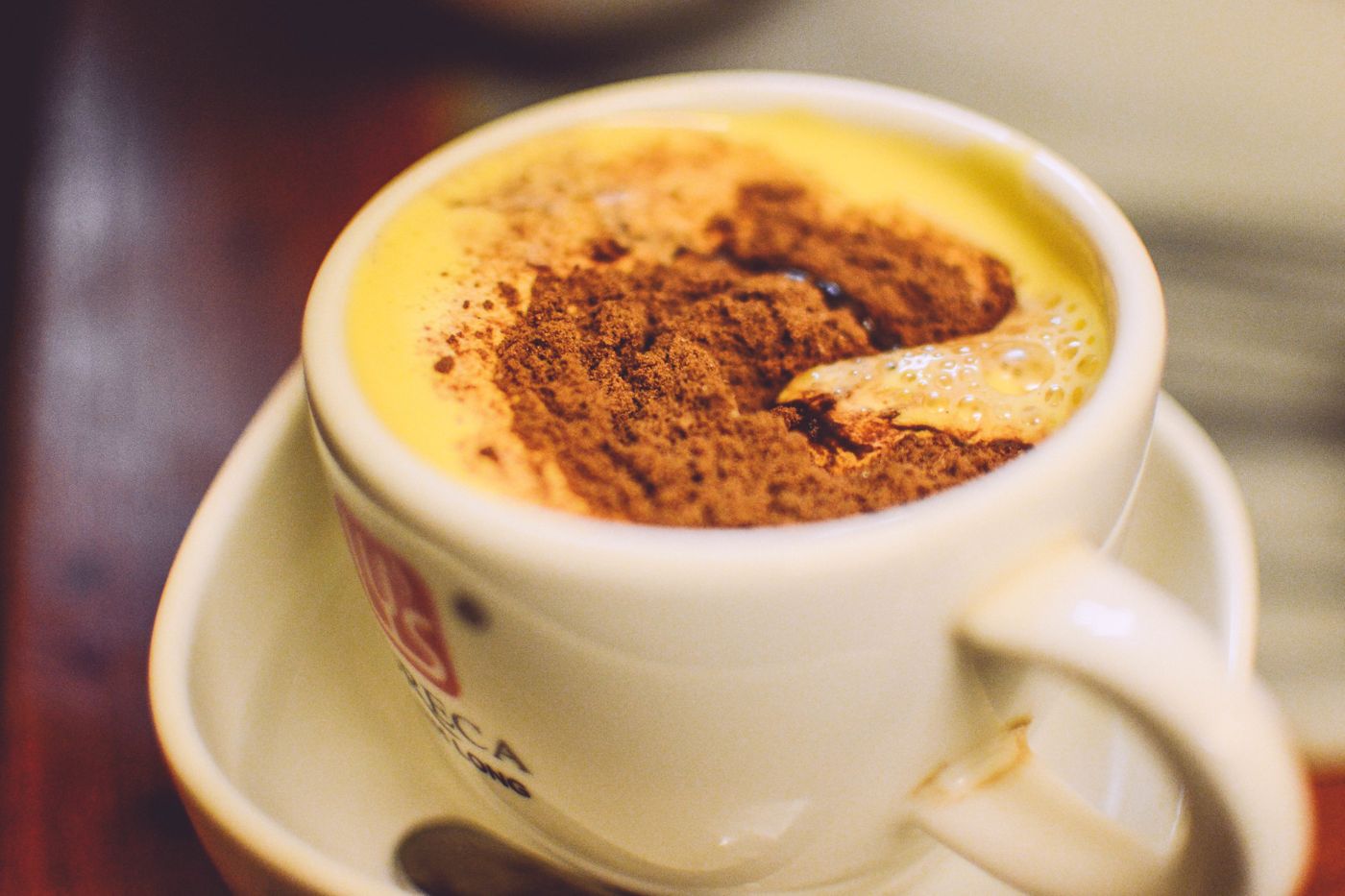 These mentioned above are just a few of the many delicious dishes that Hanoi has to offer. Take a food
tour or explore the city's street food scene to discover even more mouth-watering options. Book your trip to Hanoi today and experience the culinary adventure of a lifetime with Vietravel here.
In conclusion, as your time in Hanoi comes to an end, the memories of its charm and wonder will stay
with you forever. But don't let the adventure end there.
Book a tour with Vietravel and experience the best that Vietnam has to offer. Our knowledgeable
guides, top-notch transportation, and carefully crafted itineraries ensure that your trip is not only hassle-free but unforgettable.
Besides Hanoi Travel Guide, please check out our Ha Long Bay Travel Guide
As the Largest Aviation-Tourism corporation in the country, Vietravel consistently provides high-standard services at the most competitive prices so that you can discover the beauty of not only Vietnam but all of Southeast Asia.
Please contact us for more information
Vietravel – Asia's Leading Tour Operator
Hotline: (84) 35 235 61 61
Email: [email protected]
Website: www.vietravelasia.com
#VietravelAsia #Vietravel #Vietnam