How to eat as Saigonese actually eat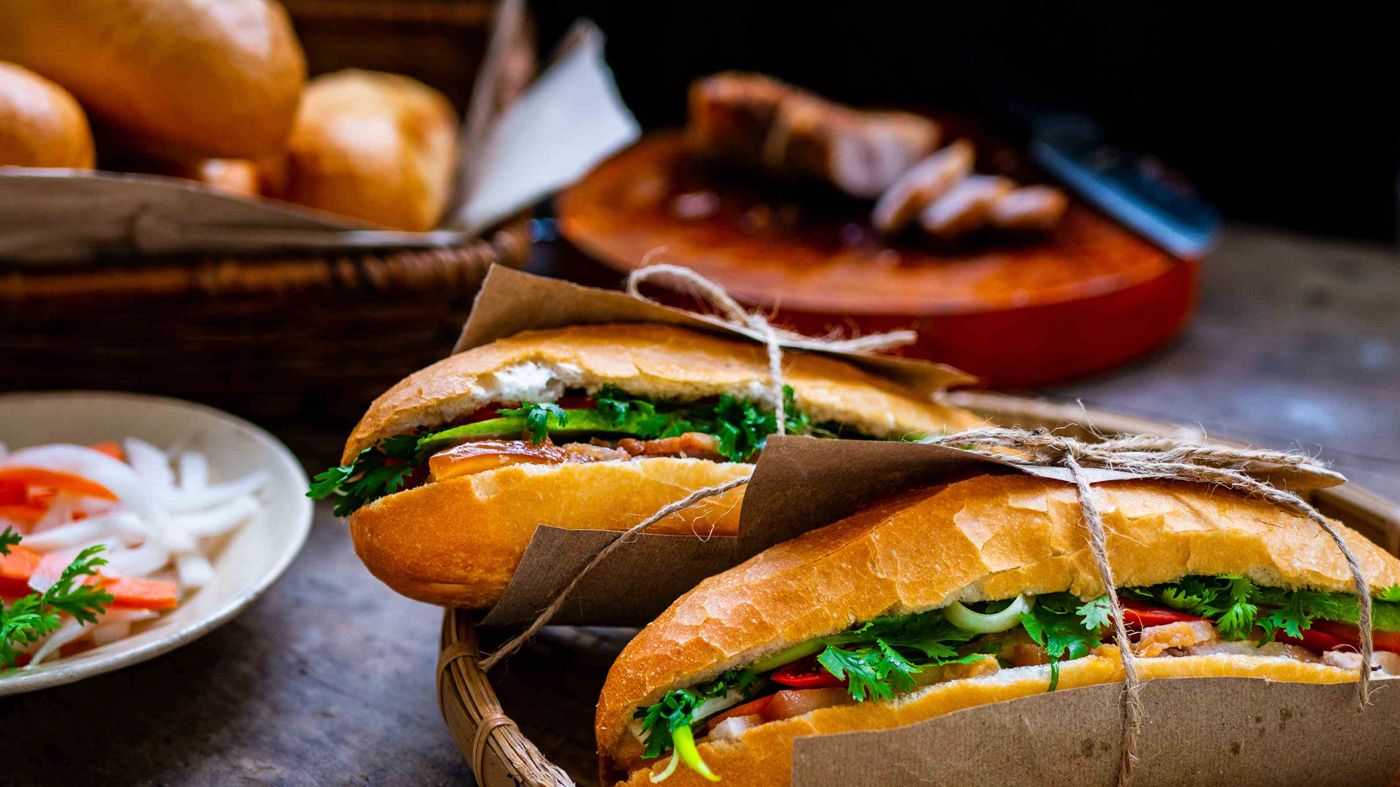 Eating is one of the top things to do in Saigon. With a glut of tasty dishes to sample, it is hard to decide what to choose for a short list of the must-try food in the city, you can read below.
Com tam (Broken rice)
When you come to Ho Chi Minh city, you should try this dish at least once time, and you will not regret. Com tam can be found at every street corner in Saigon. Most com tam joints are street stalls but more and more, com tam has been cropping up on the menus of high-end restaurants. Com tam Sai Gon is usually served with a caramelized pork chop, shredded pork skin, steamed egg cake, a bed of pickled vegetables and garlic chive oil.
Snails and crabs
Here, in Saigon, you can find a good seat in the most popular snails and crabs stalls, order up to five different dishes from a selection of nearly a hundred offerings, and drink until midnight.
Snail and crab stalls that serve drinks and dishes made from snails are commonplace in Saigon. The sea snails are supplied from the nearby provinces. The menus vary from place to place, but the most common recipes include sea snails tossed in tamarind, garlic butter or onion sauce, grilled snails, and boiled snails, among others.
Banh trang tron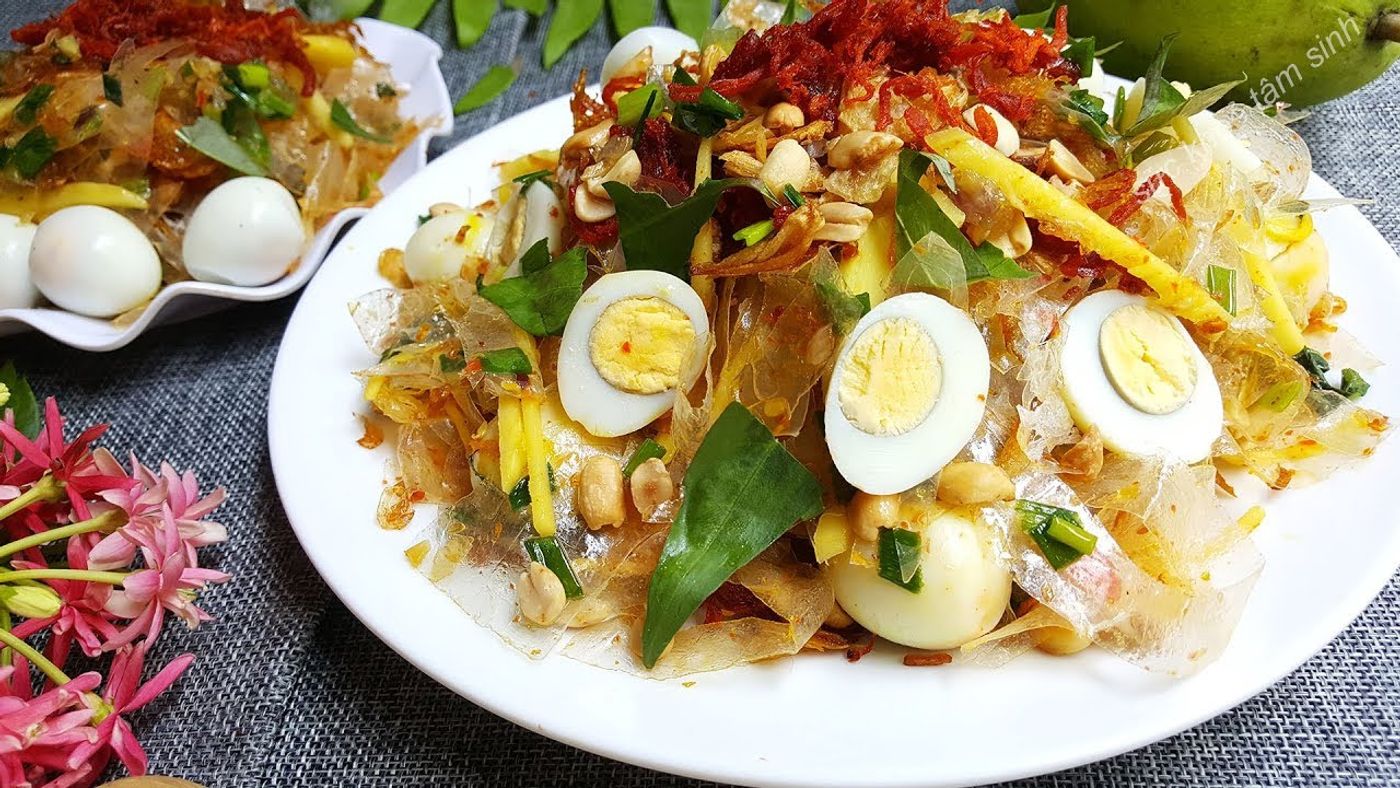 If you backpacked around Saigon, you have seen locals eating Banh Trang Tron from plastic carriers using chopsticks. In this dish, dry rice paper (the wrap for spring rolls) is sliced into thin shreds, then seasoned with chilli, beef jerky, sour mangoes, shrimps and herbs. Some top it with boiled quail eggs and butter, while others add extra beef jerky. You can treat yourself to what could easily be the queen of Vietnamese street food.
Banh mi
Take a walk anywhere in Saigon and you will eventually run into someone selling banh mi. Tasty, filling and most importantly quick to prepare, these sandwiches are perfect for fast paced Saigon life.It is not banh mi unless it is on a baguette. The type of baguette will range from each region and baguettes that originate in Saigon are generally lighter yet crustier in texture. Fillings consist of butter, soy sauce, pickled daikon sprouts and carrots, cucumber and coriander. Chilies are optional if you want to spice things up.
Xoi (sticky rice)
XSticky rice is common food made from sticky glutinous rice steamed or cooked, a rustic dish which is very prevalent in many Asian countries. There are many varieties of rice, and sticky rice is a specialty of Vietnam. With glutinous rice, people can make a lot of different delicacies. Among them, sticky rice (or xoi in Vietnamese) is an indispensable.
Saigonese love to eat steamed sticky rice. It is one of the most popular street food in this dynamic city. Elders, children, and adults eat this kind of food in the morning for breakfast, in the afternoon or in the evening. In Saigon, you can find hundreds of food stalls selling sticky rice. Often these are served for breakfast as a filling main dish but some types are simple snacks, wrapped in paper and eaten on the run, toppings include coconut, steamed dried beans, peanuts.
Ca phe sua da
Often known as the 'drink that fuels a nation', Vietnam is currently the world's 2nd largest coffee exporter, as the highland region has been transformed into a vast of coffee farms and plantations. Vietnamese, therefore, take great pride in their coffee.
For almost occasions, hanging out with friends, meetings, a Vietnamese local can be found at one of Ho Chi Minh's numerous coffee shops. And you, enjoy a cup of coffee mixed with condensed milk and get started discovering this vibrant city. Especially, sidewalk cafes will bring travelers a more interesting place.
Source Internet