Vung Tau Travel Guide 2023 - All you need to know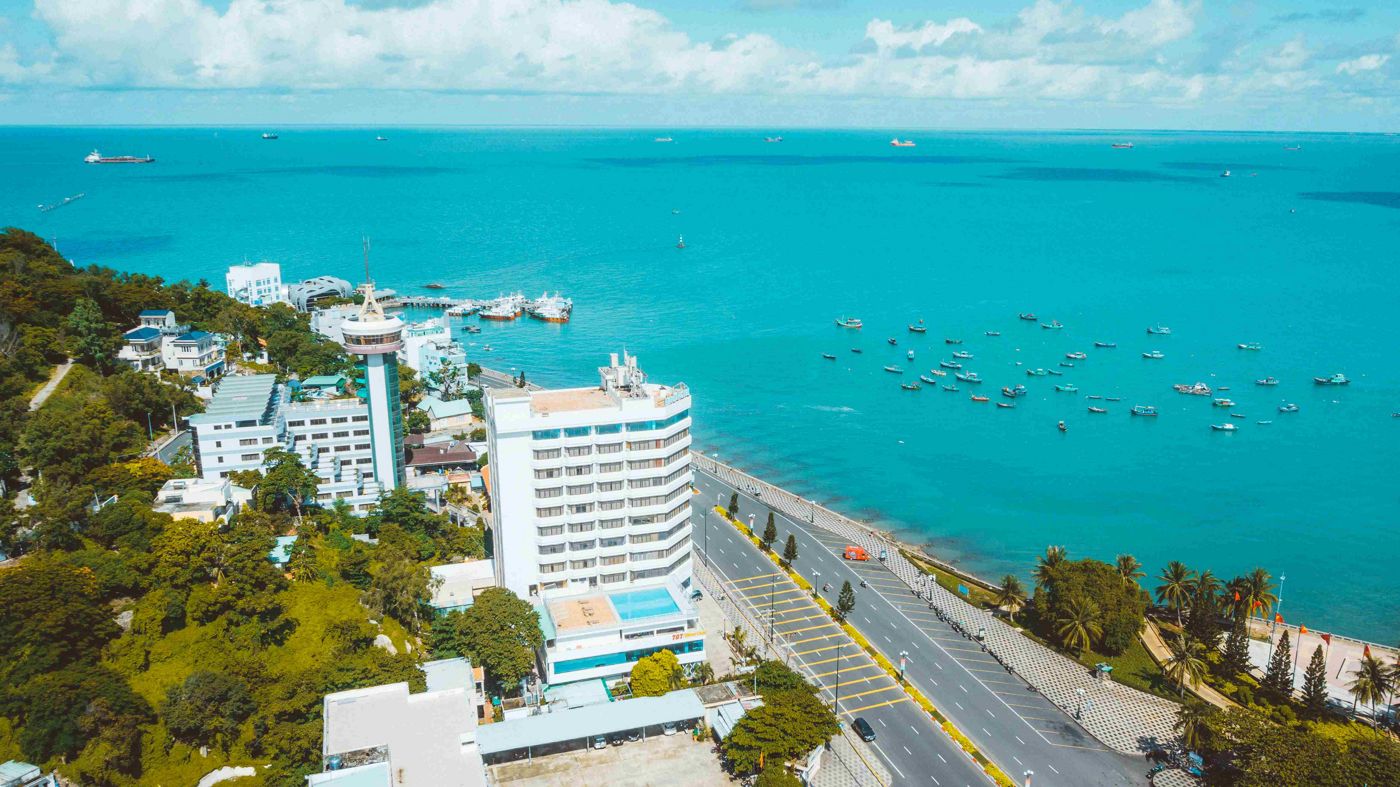 This rad coastal city is the ultimate vacation spot! It's got it all - epic beaches, cool history, and loads of exciting activities. Whether you're a local or a globetrotter, our comprehensive Vung Tau travel guide, brought by Vietravel – Vietnam's Largest Aviation and Tourism Corporation has got your back for a rockin' trip!
Tap for more information about Vietnam Travel Guide
I. When is the best time to visit Vung Tau? – Vung Tau travel guide
It is featured with a tropical monsoon - high humidity, but don't sweat it 'cause rain's a rare guest! There are two seasons: dry and rainy. During the dry season, from November to April, it's pure bliss - not too hot, cool winds, perfect for outdoor fun and chillin' on the soft sand. But when the rainy season hits from May to October, you'll see more showers than a thunderstorm! So, if you wanna avoid the crowds and check out the famous attractions of this beautiful blue jewel, this is your chance to shine!
Check for more information about Ho Chi Minh City Travel Guide
II. Where are the best places to visit in Vung Tau?
If you're looking to escape that city hustle, this is the best destination! It's all about peaceful air and endless adventures - hike like a boss, catch some gnarly waves, and soak up those epic views while sunbathing like a superstar. Our in-depth Vung Tau Travel Guide will get you covered with all the deets on this rad place - get ready for a blast!
1. Back Beaches
First, brace yourself for mind-blowing seashores and sea views – sunrise and sunset are like nature's own fireworks show! And if you're an adrenaline junkie, Back Beach is your jam with epic water sports like kitesurfing and jet skiing. But wait, there's more! Treat yourself to a dining adventure at Bai Dua Beach's "Floating Restaurants," where you can munch on mouthwatering seafood while the waves gently serenade you. It's gonna be a trip you won't forget!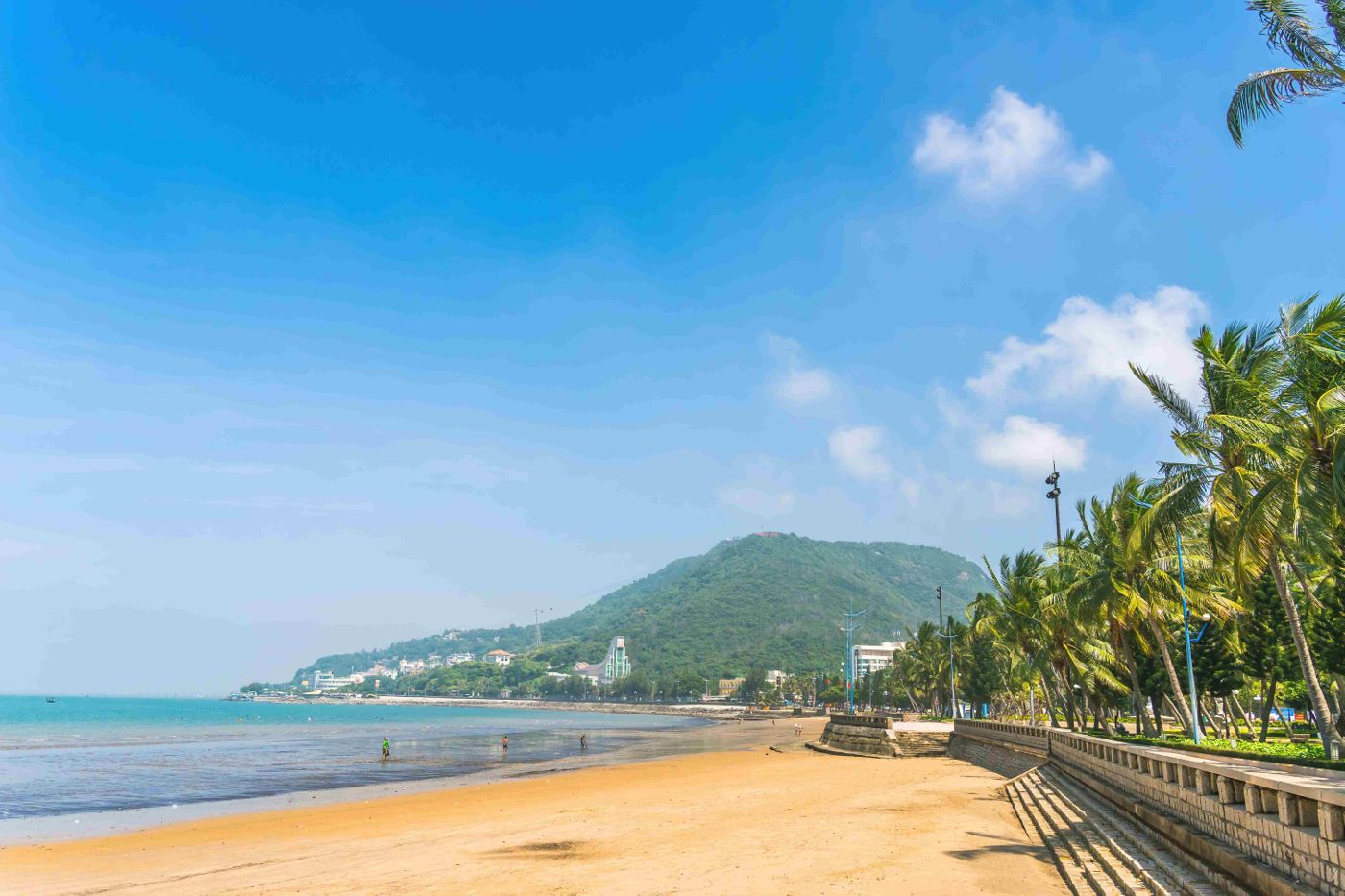 2. Christ of Vung Tau Statue
Second, check this out - perched on Little Mount, get ready to be like "wow" when you see a replica of Brazil's Christ the Redeemer statue! But hold up, there's more to it than just looking - adventure-seekers, this one's for you! Climb right up inside this 30+ m high statue, taking on 100+ stairs to the arm where the view's majestic! No entrance fee, just a lil' donation appreciated, and it's open from 7:30 am to 4:30 pm. So let's go, and get that panoramic view like a boss!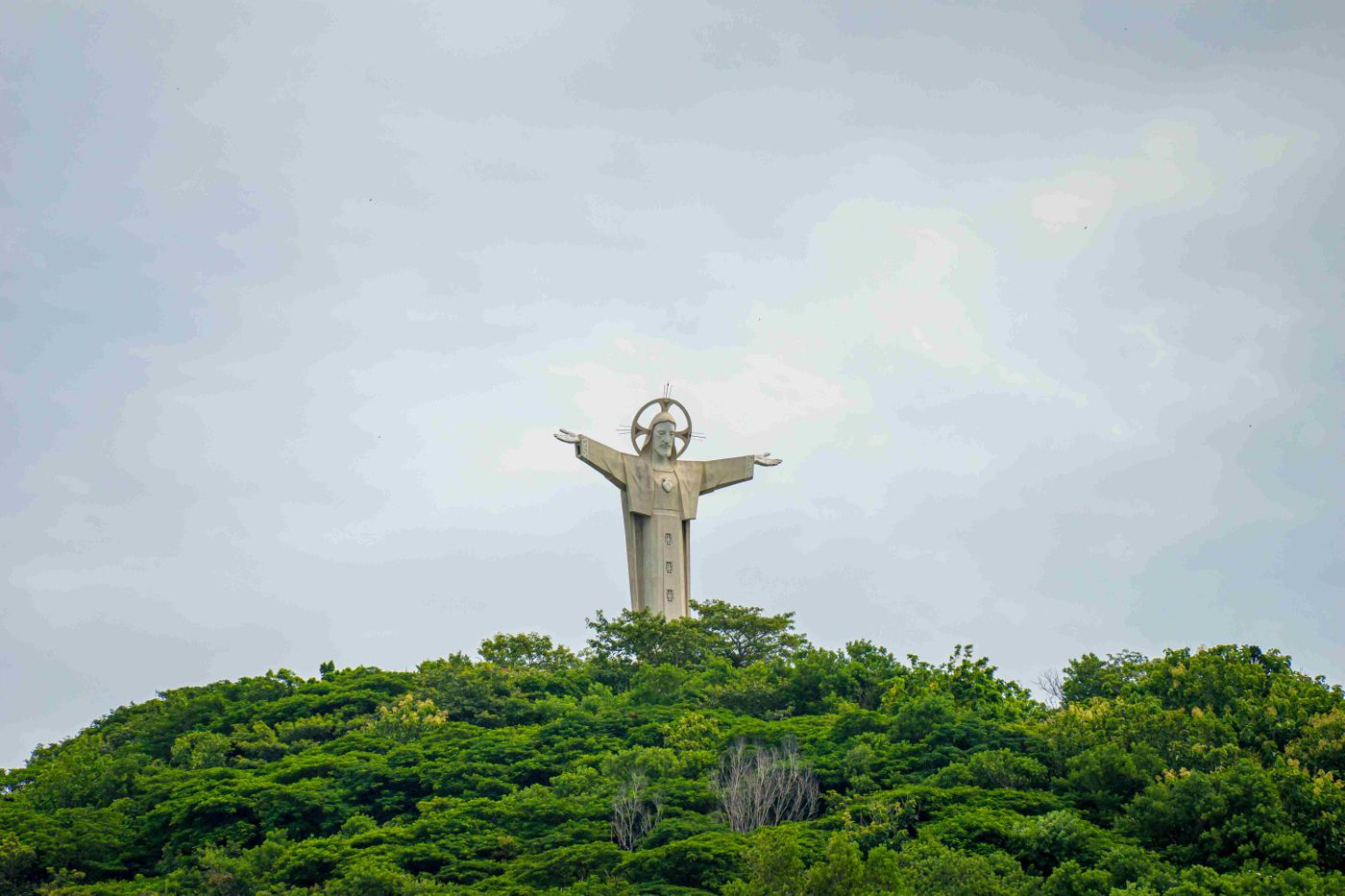 3. Hon Ba Island
Third, a whole new level of chill, just the sound of wind and wild birds doin' their thing. Unlike other spots all done up by humans, Hon Ba keeps it real with its untouched charm and romantic vibes. The seawater's crystal clear, and cool, and the rocks are like fancy artworks, scattered all over the coast. And when the sun starts playin' peek-a-boo at dawn or sunset, Hon Ba goes all sparkly and shines like a star!
4. Nghinh Phong Cape
Next, you will be blown away by nature's masterpiece, a coastal stunner at the tip of Vietnam's beauty! Picture this: breathtaking cliffs, jaw-droppin' rock formations, and views that'll make you feel like you're on the edge of the world. This hidden paradise is your ticket to serenity and a mind-blowing connection with nature. So, grab your journey boots and get ready to be charmed by the spellbinding magic of Nghing Phong Cape!
5. Linh Son Co Tu Pagoda
Also, like the hotspot for travelers worldwide - Linh Son Co Tu is the go-to pagoda that's got everyone buzzin'! The moment you step in, brace yourself for the sight of a totally giant Buddha statue, all carved with skill and grace. It's not all grand and massive, but that's the wonder of it - it keeps it real with those ancient Buddhist vibes. Wander around, and you'll find different destinations, but they all share that timeless charm with fancy dragon carvings and shady paths lined by huge, old trees. It's an experience you won't wanna miss!
6. Vung Tau Lighthouse
Moreover, are you ready to be wowed by Vung Tau Lighthouse? Surrounded by lush green trees, it's like a little haven that draws everyone in. The best time to hit it up is in the arvo, from 2 to 5 PM - the sun's just right, and it's photo magic for all you young explorers! Stand on that balcony, catch that sea breeze, and snap away - you'll get epic shots from every angle!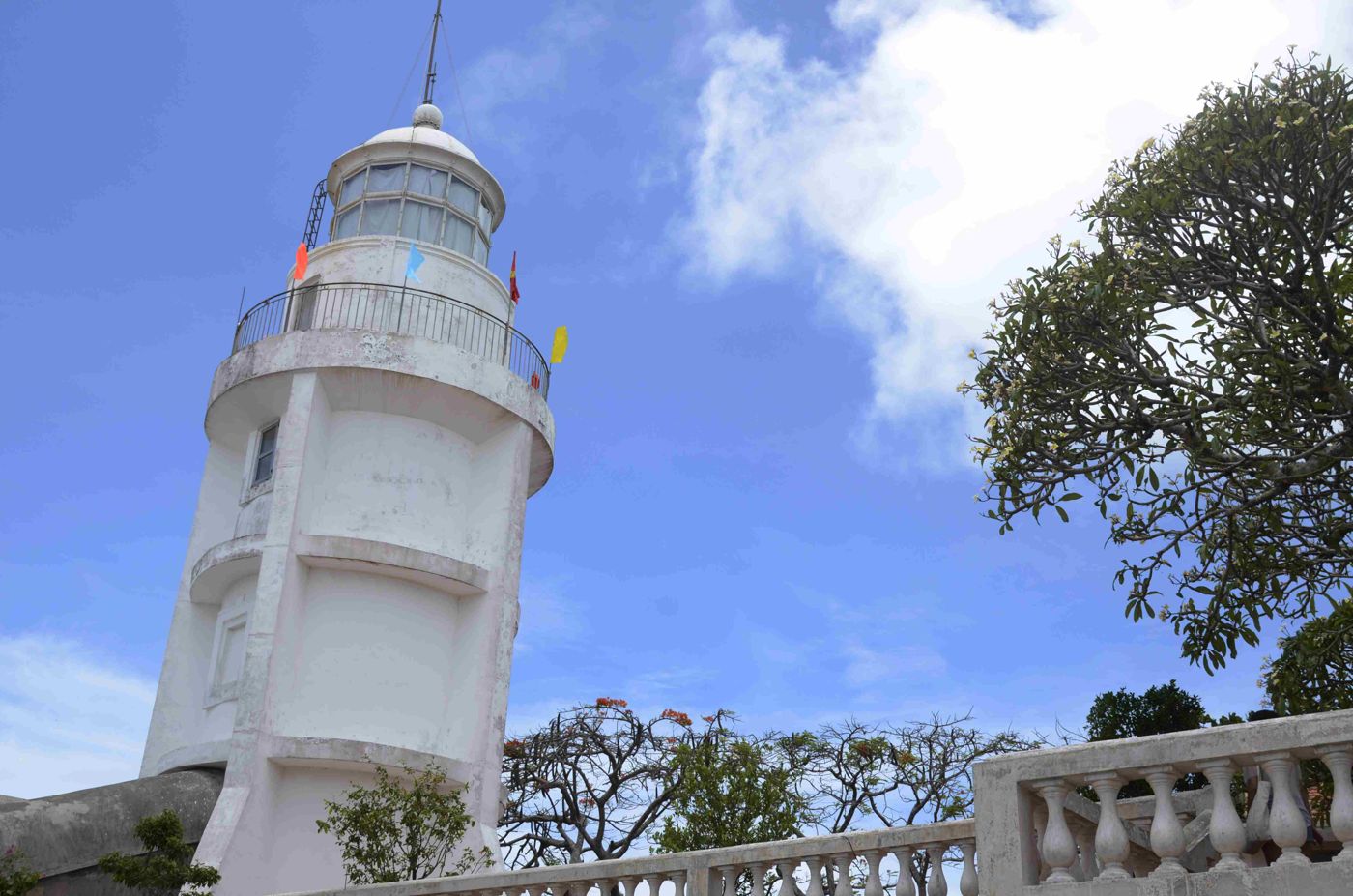 7. Ho May Park
Now, have a blast at Ho May - it's a theme park that's packin' a ton of fun stuff! We're talkin' cable car rides, zip-lining action, roller coasters, and even a 4D cinema! And that's not all - there are huge Buddha and Arhat statues on display too. Now, keep in mind, the entrance fee's a bit on the pricey side (VND300,000/person), but hey, it's gonna be a hoot for all the kiddos and young souls out there!
8. Upside-Down House
Lastly, get ready for an out-of-this-world adventure at the upside-down house in Vung Tau! It's a 3-story wonderland, with a cool café on the first floor and 7 mind-blowing sightseeing rooms above. Step in, and bam! Everything's flipped upside down, making it feel like you're in a whole different dimension. The decor is eye-poppin' and super attractive, makin' it a paradise for pic-takin'!
Let Vietravel be your wingman on a jaw-dropping journey through breathtaking landscapes and epic memories that'll stick with ya forever. Ready to soak in the amazing views of this coastal gem? Plan your day trip here.
Tap for more information about Ha Long Travel Guide
III. How to travel to Vung Tau?
This is on fire, no doubt! Travelers flock here like it's a never-ending party. And guess what? Our comprehensive Vung Tau travel guide's got the shortcut to this rad destination - no need to get lost in the crowd!
1. By Bus or Vietravel's private car/ coach
Firstly, let's get to this bombed beach city! Hop on a bus from Ho Chi Minh City, and you'll be cruising here in under 2 hours - easy peasy! Trust Vietravel to hook you up with top-notch rides - we got the best drivers, friendly vibes, and super sleek vehicles. Book now for an epic adventure that'll stick with you!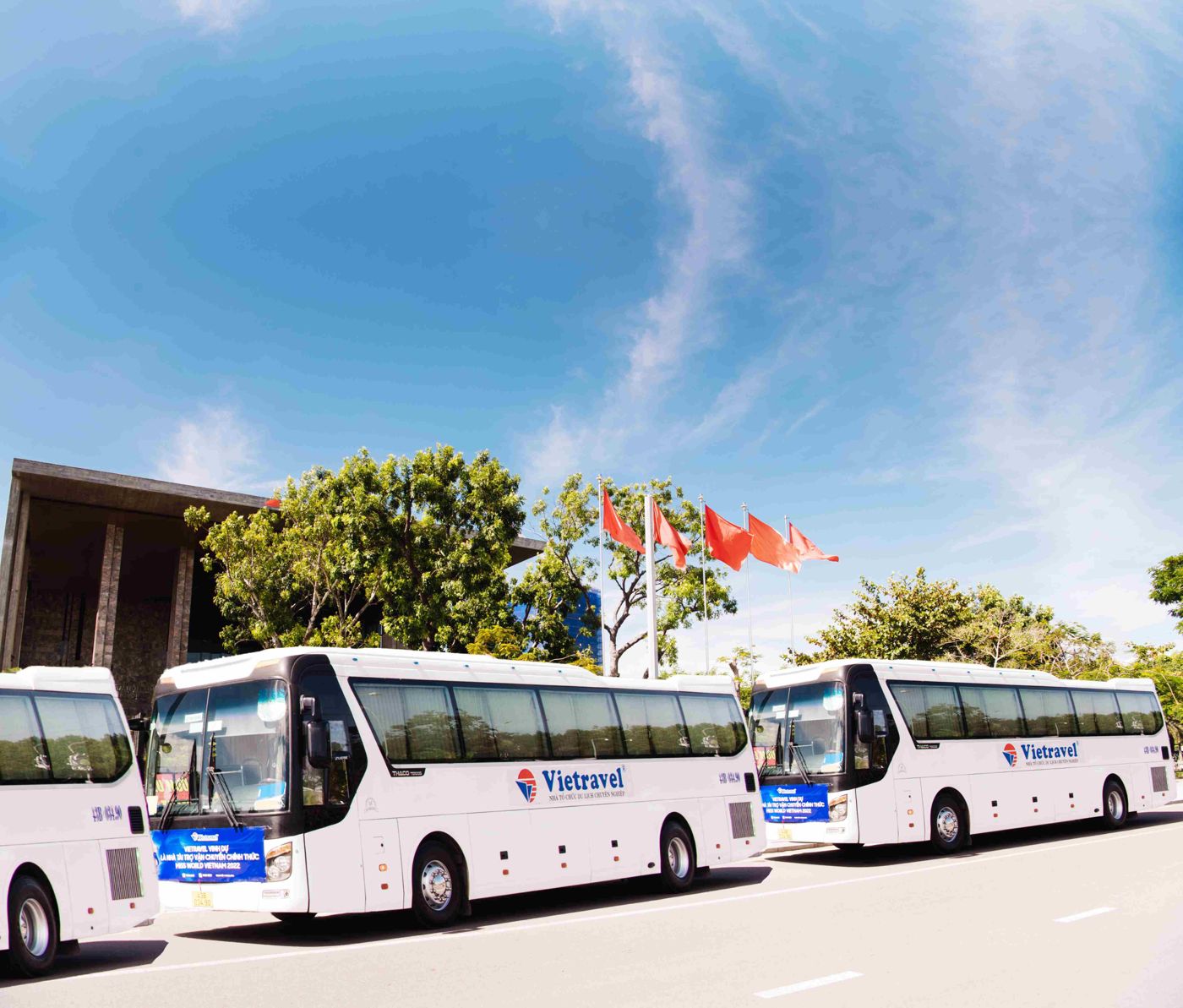 2. By Speedboat
Besides, here's the deal - for a quicker trip, hop on the high-speed train HCMC - Can Gio - Vung Tau! It's not exactly budget-friendly, but it'll get you there in a flash. Now, if you're up for some real excursion, take the speedboat - it'll whisk you straight to the heart of this seaside paradise. Sit back, feel that chilly breeze, watch those fluffy clouds, and listen to the waves crashin' - it's gonna be an experience you'll never forget!
Tap for more information about Phu Quoc Travel Guide
IV. How to get around Vung Tau? – Vung Tau Travel Guide
Get ready for an adventurous journey around Vung Tau's sunny coastal vibe, where the beach stretches for days and those chill blue waves roll in, leaving behind a white foam party! Let our extensive Phan Thiet travel guide be your ride-or-die and hook you up with convenient transportation options - we have you covered!
1. Walking/ Bicycle
In the first place, if you gotta take a stroll or bike along those twisty coastline roads - it's a must-do! Picture this: you, with a snazzy camera in hand, struttin' down those stunning streets, and catchin' that lighthouse with a pink confetti frame - it's a whole mood!


2. Motorbike
Let's talk about option number two - if you got a driver's license, why not hop on a motorbike and cruise those happening streets? You can rent one from the hotel or a middleman, but here's the deal - check that fuel level and vehicle quality first, so you're all set for a sweet ride without any hiccups!
3. Vietravel's private car/ bus
Here's the deal for option three - if you're all about that chill and relaxed vibe, Vietravel's got your back with our private car service! We got a squad of pro drivers, cozy rides, and guides that are pumped to plan your perfect itinerary. So buckle up and hop on - we'll take you on a ride you won't forget!


4. Taxis
Last but not least - hopping in a taxi for a city tour is a total win! Just flag one down, and you'll be rollin' with a savvy local driver in no time. But make sure to check that price upfront, so there are no surprise twists on your journey!
This city is like a tourist's dreamland with a ton of wicked destinations just waiting for you! Get the inside scoop from Vietravel's Vung Tau Travel Guide to plan your appealing adventure!
Click here for Hoi An Travel Guide
V. What to eat in Vung Tau?
Wondering about the must-eat grub in this dynamic destination? Look no further, fam! Vung Tau Travel Guide's got all the tasty deets you need to chow down and savor every bite in this rad coastal city!
1. Seafood
First, let's talk seafood - when you hit any beach, you gotta get a taste of their local ocean treasures! Freshly caught and ready to rock, these sea delights are best when kept simple - boiled or steamed, so you can savor all that sweet natural goodness. From snails to mighty lobsters, one bite and you'll be hooked on this mouthwatering flavor, stickin' with ya forever!
Where to eat:
• Marina Club: 3 Ha Long, Ward 2, City. Vung Tau;
• La Sirena Seafood Restaurant: 159 Thuy Van, Thang Tam Ward, City. Vung Tau.
2. Lau Ca Duoi - Stingray hotpot
Second, this hotpot is a total traveler's favorite, and you gotta taste it to believe it! Picture this: soft and crunchy stingray meat, so firm and flavorful - it's a burst of flavor in every bite! With a tangy and spicy broth packed with awesome ingredients, it's a party in your mouth! Grab some sour bamboo, water morning glory, and more to go with it - a winning combo that's available all year round!
Where to eat:
• Ut Muoi Restarant: No. 16A Truong Cong Dinh, Ward 3, City. Vung Tau;
• Ngon 15 Restaurant: No. 15 Nguyen Truong To Street, Ward 3, City. Vung Tau.
3. Banh Khot - Savory mini pancakes
Third, check it out, foodies! Banh Khot - these tiny, brittle pancakes are a taste sensation you won't forget! Made with rice flour and topped with shrimp, they sizzle and fry on a steel platter, turning golden and delicious. The chef adds a touch of shrimp and scallion oil for that extra yummy factor! Served to pipe hot, these babies are loaded with creamy coconut milk and come with shredded papaya, mustard greens, and more, all dipped in sweet and sour fish sauce. Get ready to take your flavor buds on a wild ride!
Where to eat:
• Banh Khot Goc Vu Sua: 14 Nguyen Truong To, Ward 3, City. Vung Tau;
• Banh Khot Co Ba: 1 Hoang Hoa Tham, Ward 3, City. Vung Tau.
4. Hu Tieu Muc - Squid noodle soup
Next, this noodle soup is the real deal, with white noodles bringing the flavor and fatty egg yolks adding that extra oomph! But that's not all, folks! The party continues with lean meatballs, fresh squid, and a broth simmered to perfection from savory bones. And don't forget the secret sauce duo – green chili salt and soy sauce – to elevate the taste to a whole new level! Dive into a bowl of squid noodle soup, and you'll be in foodie heaven!
Where to eat:
• Hu Tieu Muc - Ong Gia Cali: 01 Vo Van Kiet, Ward 12, City. Vung Tau;
• Hu Tieu Muc - Thuan Phuc Restaurant: 73 Hoang Hoa Tham, Thang Tam Ward, City. Vung Tau.
5. Banh Bong Lan Trung Muoi - Salted egg sponge cake
Finally, brace yourself for a flavor explosion! The salted egg sponge cake is like a fluffy cloud of buttery goodness, with a hint of that oh-so-yummy salted egg kick! It's the perfect treat to surprise your crew back home, so if you're hunting for a unique gift from this charming beach city, look no further! Grab a box of these cake wonders and spread the joy!
Where to eat:
• Bong Lan Cot Dien: 17B Nguyen Truong To, Ward 2, City. Vung Tau
• Bong Lan A Ty: 6 Do Chieu, City. Vung Tau.
Our Vung Tau Travel Guide got your back with the top must-try dishes in town. Join us at Vietravel for a flavor-packed journey, and let your taste buds dance in the local culinary!
VI. Conclusion
In a nutshell, after experiencing the surreal beauty of breathtaking landscapes, don't forget to explore its culinary paradise! This coastal gem has something to satisfy every foodie's craving, from the family groups to the adventurous souls. With the assistance of Vung Tau Travel Guide, let Vietravel be your ultimate travel buddy, ensuring smooth rides, top-notch drivers, friendly guides, and tailor-made trips on every freakin' route! So, get ready for a thrilling trip, and let the good times roll!
Plan your Vung Tau trip here.
As the Largest Aviation-Tourism corporation in the country, Vietravel consistently provides high-standard services at the most competitive prices so that you can discover the beauty of not only Vietnam but all of Southeast Asia.
Please contact us for more information
Vietravel – Asia's Leading Tour Operator
Hotline: (84) 35 235 61 61
Email: [email protected]
Website: www.vietravelasia.com
#VietravelAsia #Vietravel #Vietnam