Phu Quoc, a passionate island involved with nature
The biggest island in Vietnam – Phu Quoc or "Pearl Island" - is loved by thousands of people thanks to it beautiful natural sea landscape and huge potential.
Overview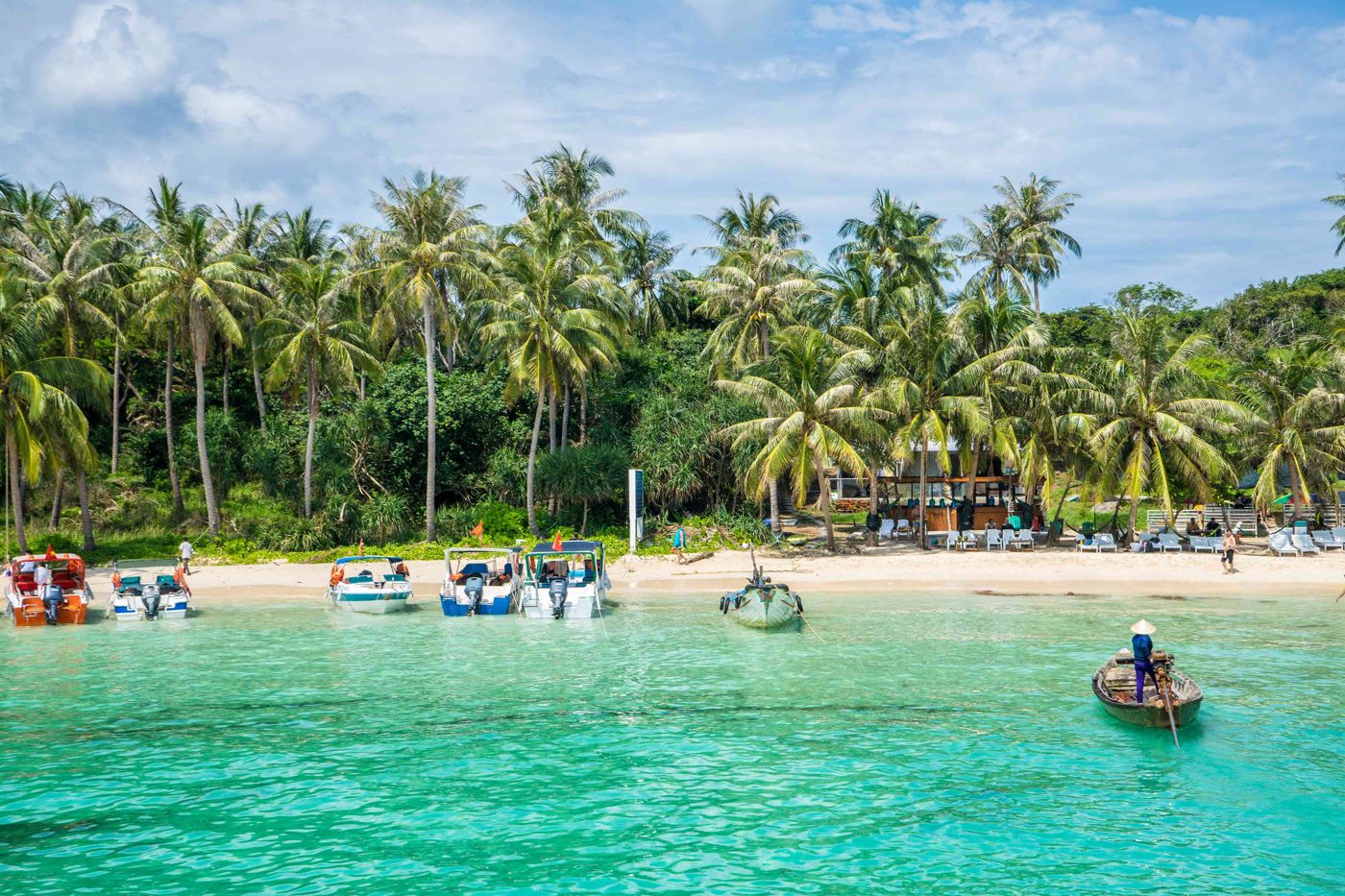 "Pearl Island" Phu Quoc is a large tropical island off the coast of Vietnam. It is the biggest one in the 22-island complex of Vietnam in the Gulf of Thailand, Kien Giang province. Its northeast cape is 4 sea miles from the neighbour Cambodia. Wheareas Phu Quoc itself has a total area of as much as 574 sq. km, in a triangular shape. Some author has compared the island to a swimming fish with its head turning to the North. Phu Quoc is ringed with some of most beautiful beaches and best seafood in Vietnam, promising quite a few absorptive elements for tourists.
Read more: Top budget hotels in Phu Quoc Island
Climate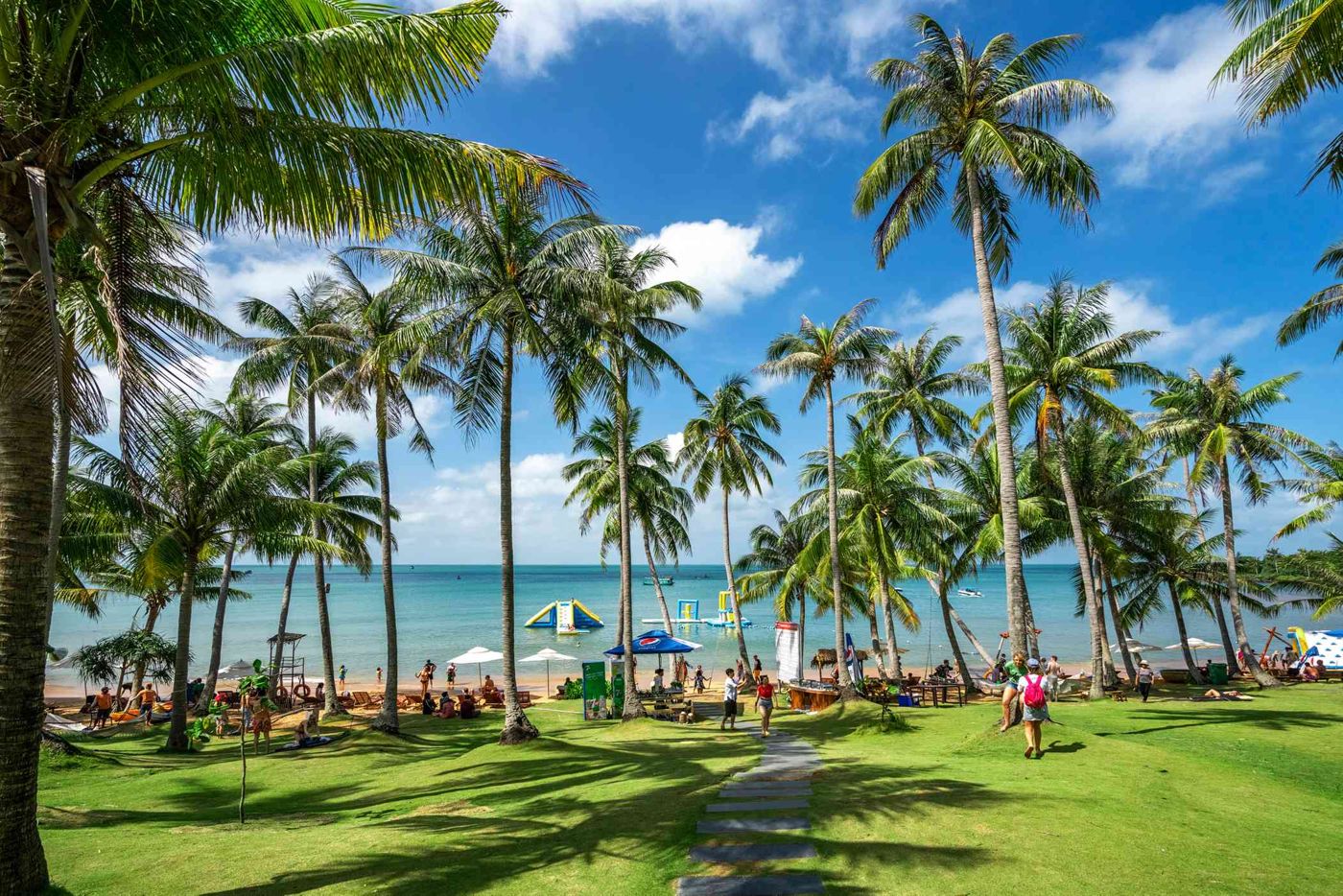 Phu Quoc is featured with a monsoon tropical climate (hot, wet and rainy), but its special location in Gulf of Thailand minimizes natural calamities. It has two seasons, dry season from December to May, and rainy season from June to November. The former is affected by Northeast monsoon with an average humidity of 78%, temperature goes up to 35°C as the highest in April and May. In rainy season, the island acts as the gateway to West-South West monsoon. The annual average rainfall is around 3,000 mm.
Read more: An introduction to the beaches in Phu Quoc
Specialties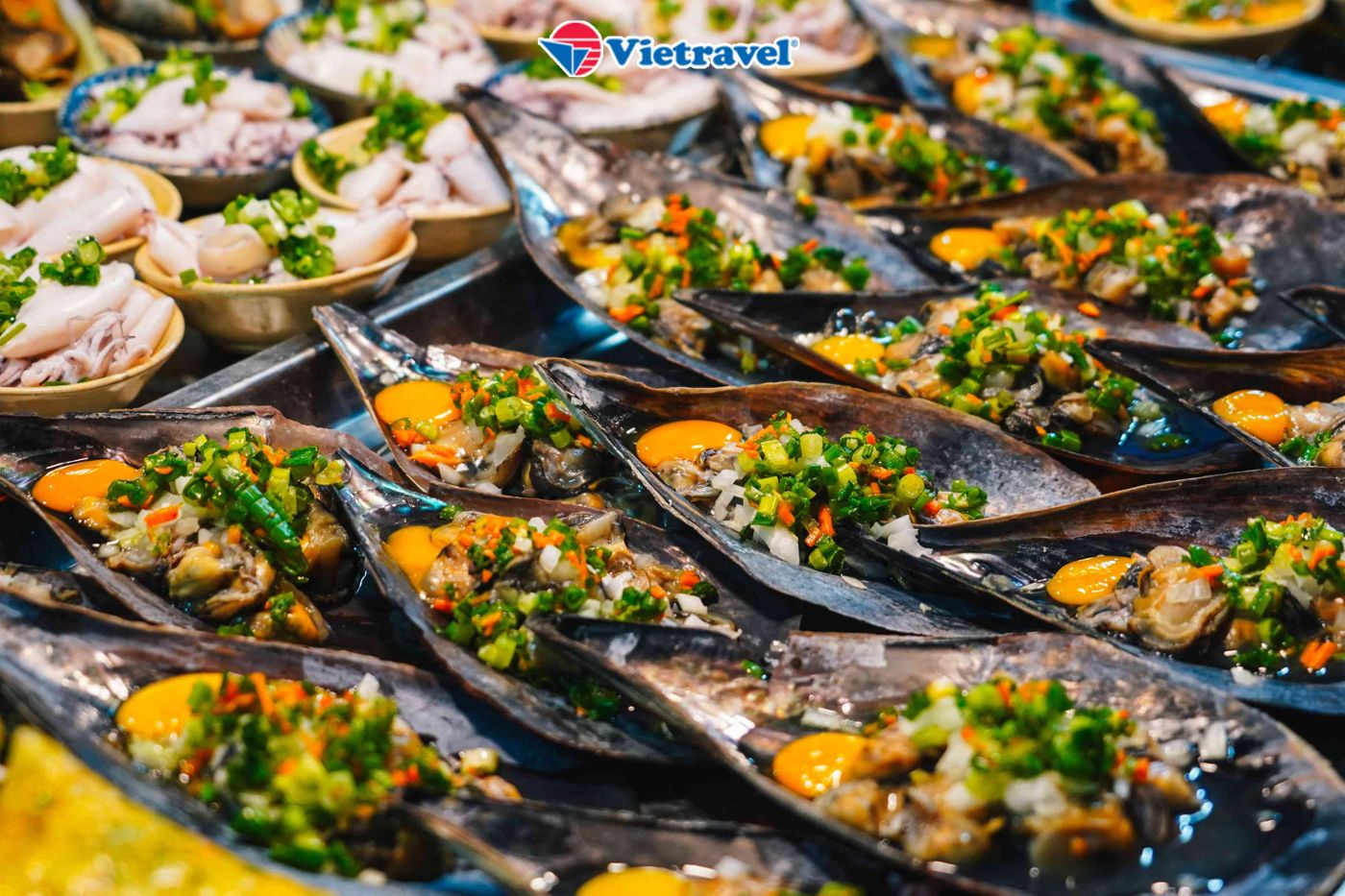 If you have a vacation in Vietnam, you must have heard about Phu Quoc fermented fish source (nước mắm), the best one in the nation! Talking about Phu Quoc, this specialty, which is worldwide famous for a unique delicious taste, could not be missed. Another special spice of Phu Quoc is high quality pepper, an agricultural product of the local traditional craft villages, sold around the world.
In addition to the two special specialties, Phu Quoc's seafood is also fantastic. Just come and taste delicious seafood and the local unique specialties, you will feel the very tasty and fragrant Island zone.
Read more: Phu Quoc - Vietnam
Where to go and what to do?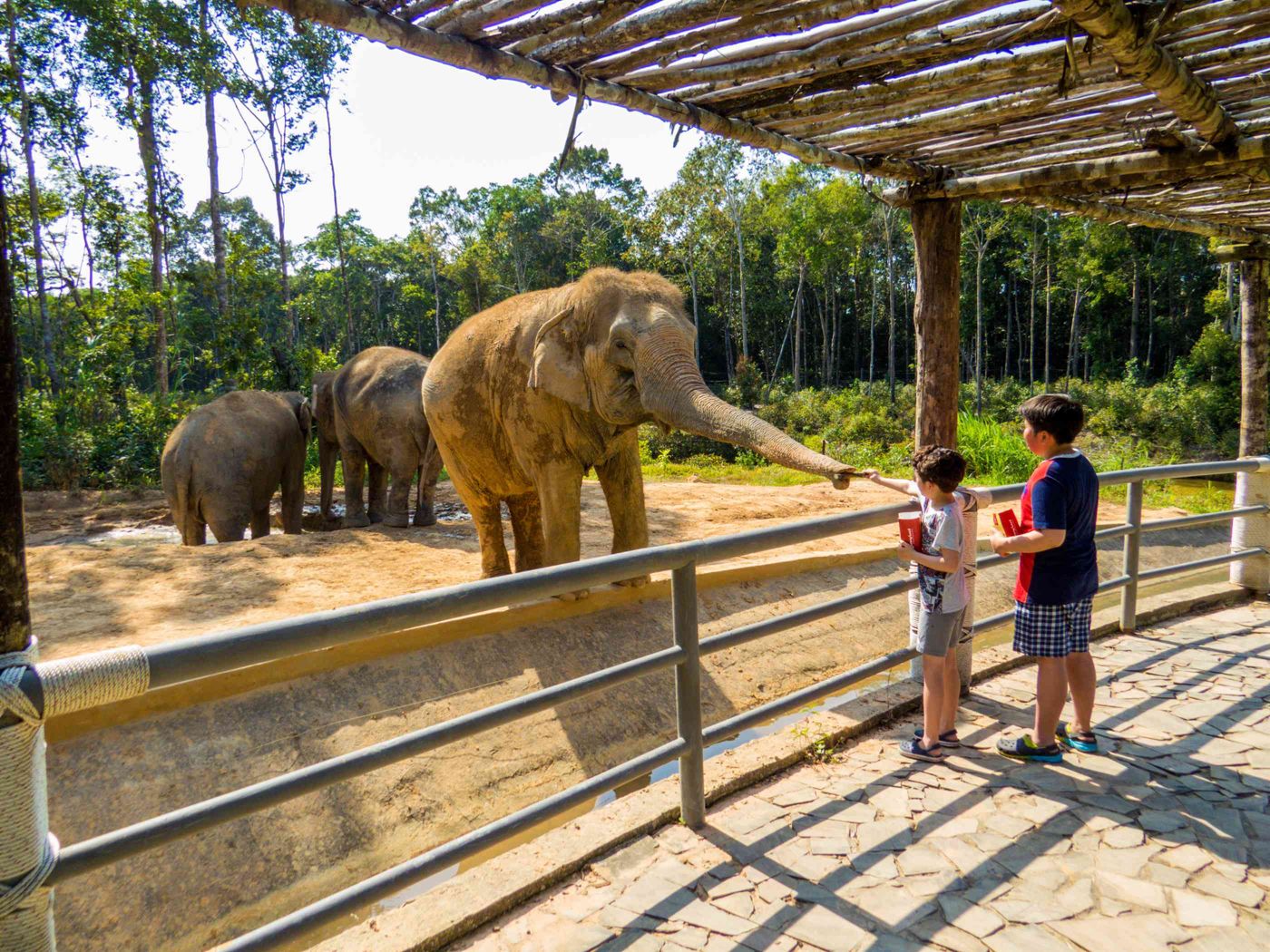 Phu Quoc is considered a famous national tourism zone of Vietnam. When coming here, tourists are lured away from their busy daily life. Phu Quoc National Park should be on top of the visiting places. It is covered with a plentiful fresh & green floristic composition and natural resources of jungle & sea. Thanks to the tropical favorable climate, Phu Quoc is great potential for ecological tourism development. Try to get out on a boat in the evening for some squid fishing yourself, or make a visit to Phu Quoc National Park and swim in a quiet pool.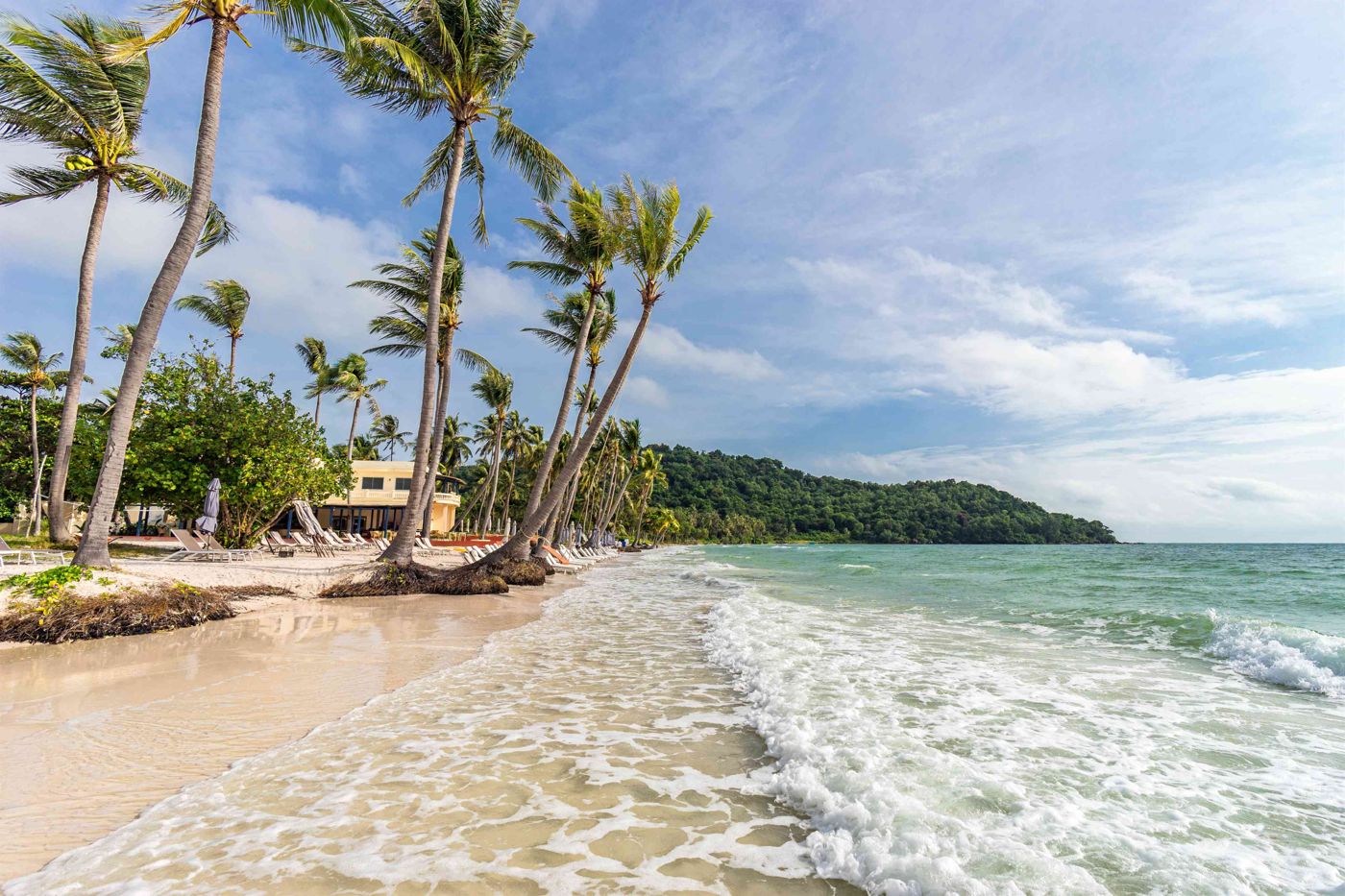 Pristine beaches here are seemingly captivating to those fond of unspoilt beauties. The one listed in the "World Hidden Beaches" is "Long Bank" ("Bãi Dài"), which is most beautiful from October to March. The beach honorably ranks higher in the list to many other world famous beaches, such as Wildcat Beach in California, the USA, Pink Beach in Barbuda, or Cayo Costa State, south Florida, and so forth.
Tourist activities
✔️Phu Quoc National Park
✔️The proposed Phu Quoc Sea Preservation Zone
✔️An Thoi Islands
✔️Duong Dong
✔️Ham Ninh Fishing Village
Source Internet
Best tour to Phu Quoc Island: Vietnamese Culture & Beach Paradise