Top 7 attractions in Ninh Binh, Vietnam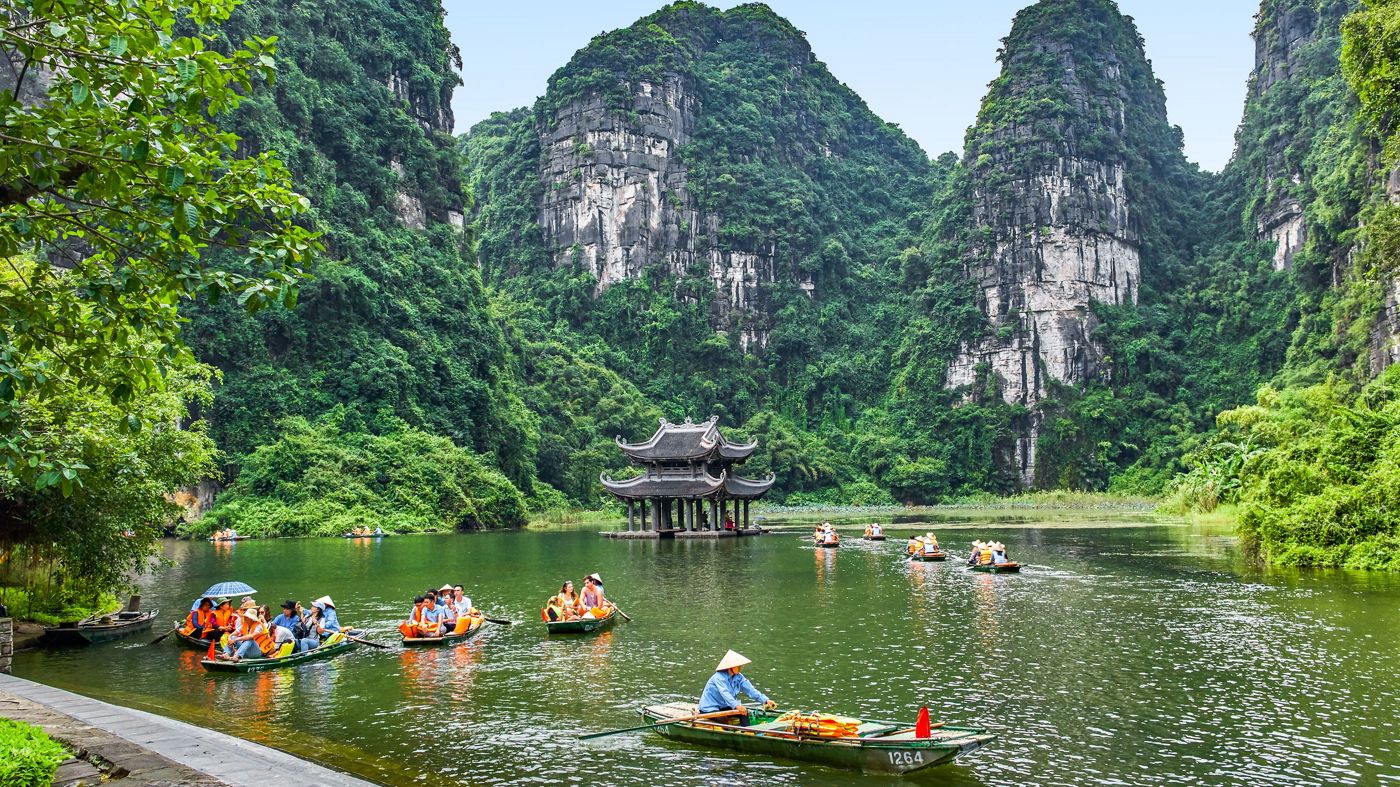 Far too few travellers make it to Ninh Binh a mesmerizing area known locally as 'Ha Long Bay on Land' thanks to its magical riverine landscape, with sheer limestone mountains rising up from the paddies. The best way to get a sense of this UNESCO-protected site is by taking a paddleboat tour along its shimmering rivers and climbing to the top of its fabled peaks. Ninh Binh is more and more popular with people in the world through Kong film with 3 attractive destinations such as Van Long lagoon, Tam Coc - Bich Dong and Trang An.
Trang An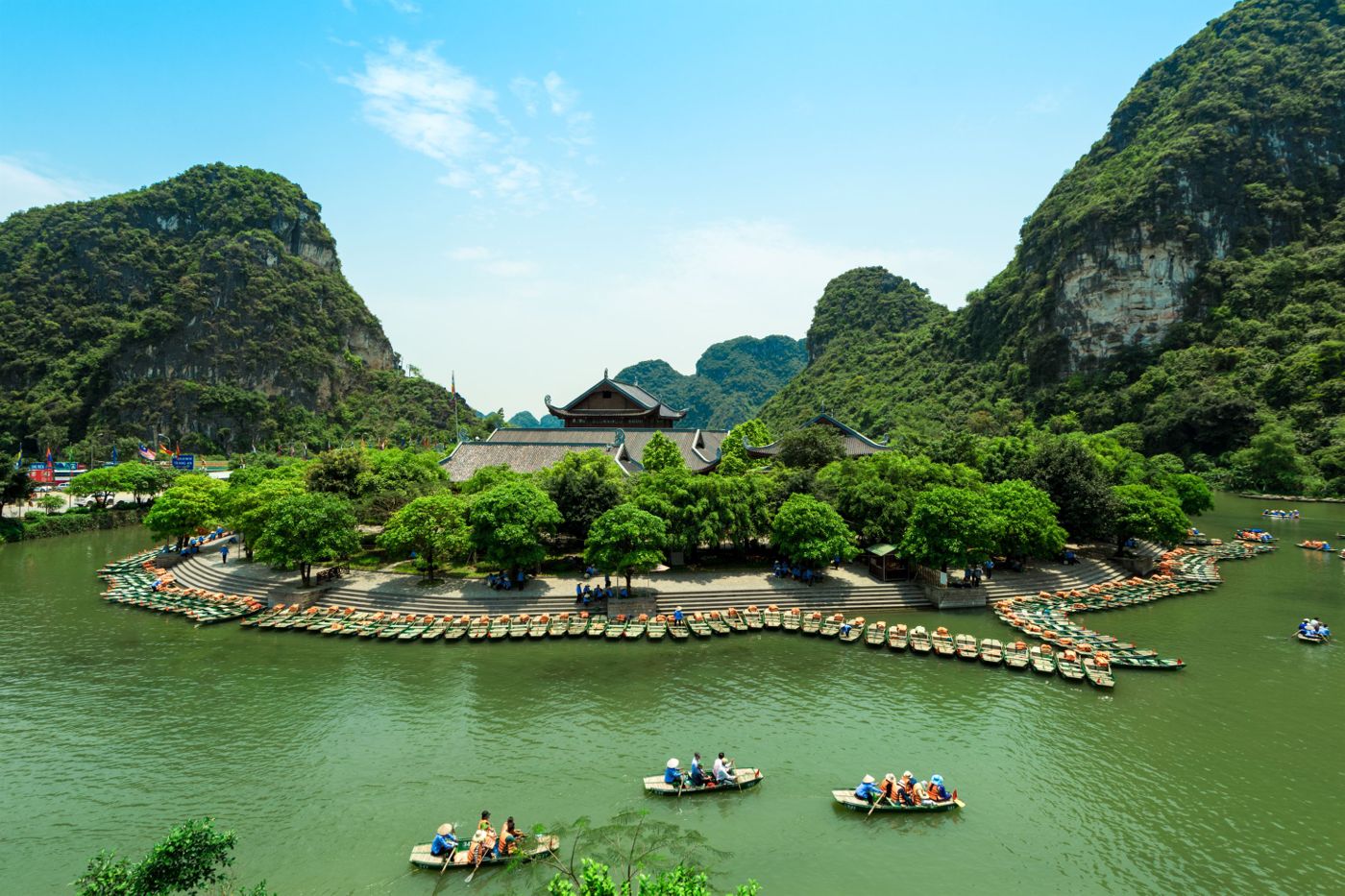 Trang An Grottoes, a tourist attraction, is located in Ninh Binh province. It is recognized by UNESCO as the world's natural and cultural heritage. Trang An has become the most fairyland land in the world in association with forests, streams, rivers, and marsh. It is harmonious beauty of this land that arises tourists' interest to come here.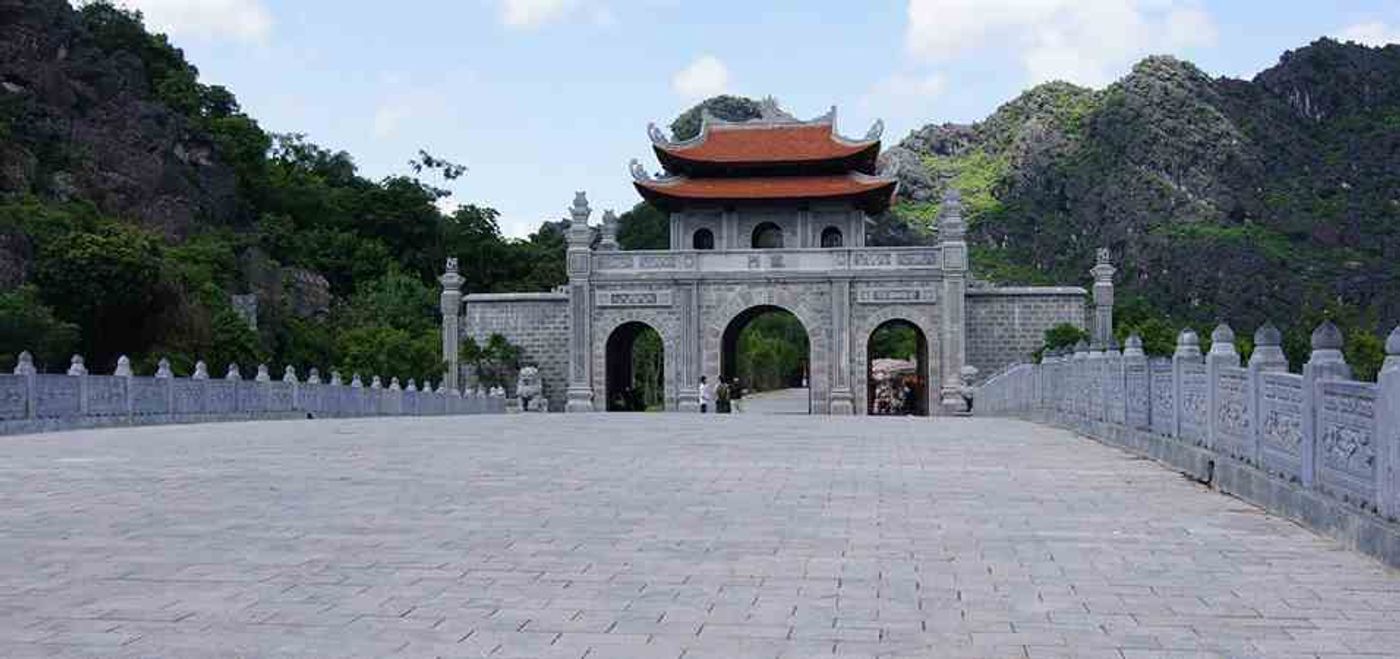 Hoa Lu Ancient Capital was the first capital of Vietnam and Dinh Tien Hoang Kinh ruled in Truong Yen commune, Hoa Lu district, Ninh Binh province where it included all talents for contributing to Vietnam. In 1010, Ly King left the capital to Imperial Citadel Thang Long but Hoa Lu has been considered as a historic site of Vietnam.
With the square of 14 square kilometers, Hoa Lu Ancient Capital possesses sophisticated architecture and skillful carvings. When you come here, you will be told historical stories, and there are many magnificent places and vestiges that have been existing for thousands of years for you to see.
Tam Coc - Bich Dong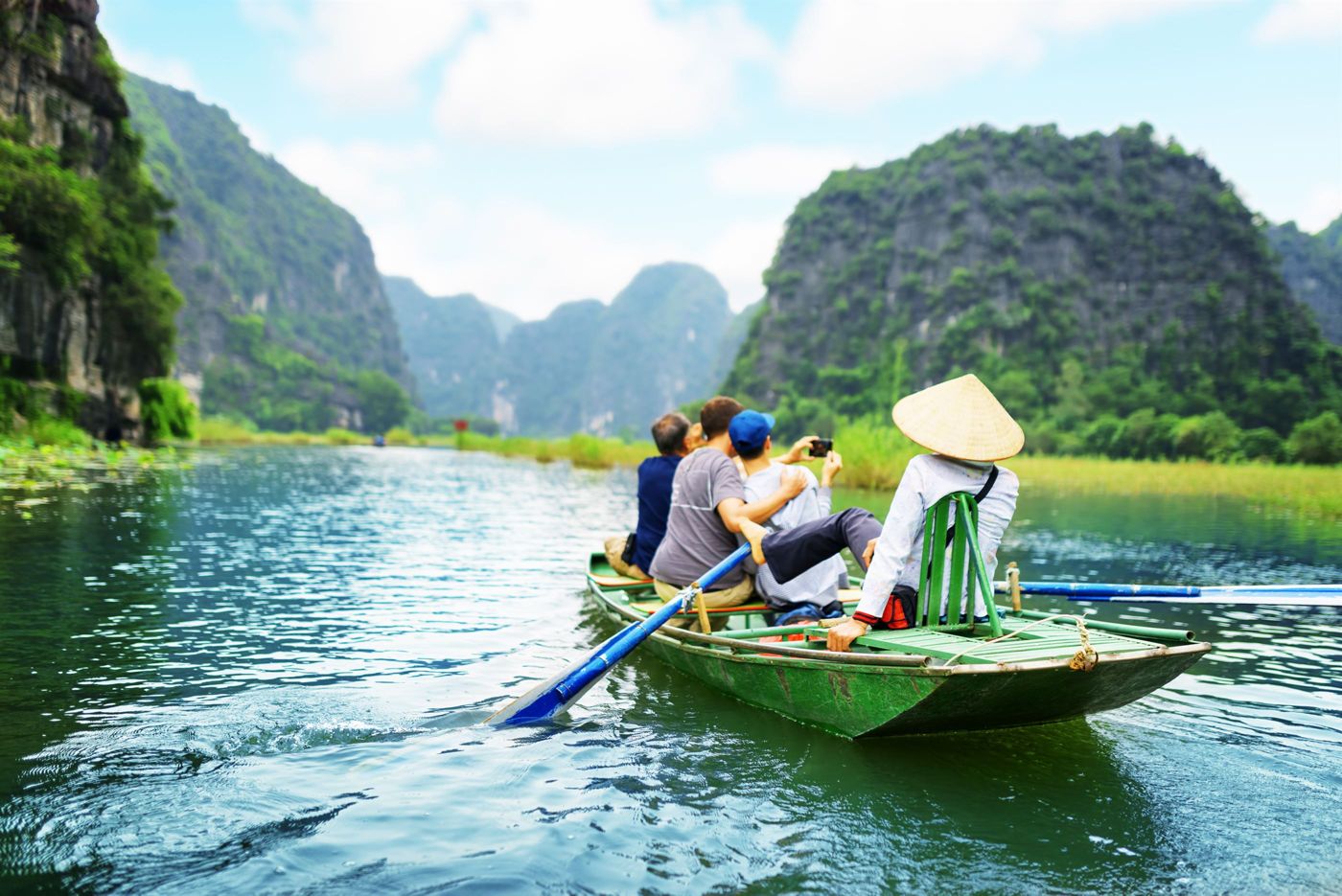 The Tam Coc complex includes Tam Coc and Bich Dong, which are situated in Van Lam village, Hoa Lu district, Ninh Binh province. Tam Coc is often called as "Ha Long Bay on the land" or "The most second beautiful cave" (Nam Thien De Nhi Dong). It is one of the most significant tourist destinations in Viet Nam.
To reach Tam Coc, you must board a small boat at the wharf and get rowed up the sinuous Ngo Dong River past Xuyen Thuy cave and pockets of rice fields. Tam Coc is charmingly beautiful in any season. In spring, bright green rice fields spread along the river banks, turning into silky yellow beds in the fourth lunar month. In the summer while traveling on the Ngo Dong River, visitors will enjoy an enticing lotus fragrance while listening to the locals recounting legends about each cliff or mountain in the shape of a tortoise or dragon head.
Mua Cave
Mua Cave is located in the midst of lush paddy fields, and although not a very notable site, the view it offers from its peak is what makes it worthy of a visit. In order to reach the summit of this destination, you will need to climb up a flight of some 500 odd stairs which are embellished with a sculpture of an authentic red dragon. Once you reach the top, you can see the enthralling sight of this magnificent landscape and another limestone cave that is situated nearby. The sunrise and sunset here are lovely. The peak also has a small temple dedicated to the Goddess of Mercy Quin Am, and the backdrop of Tam Coc elevates it to a whole new level.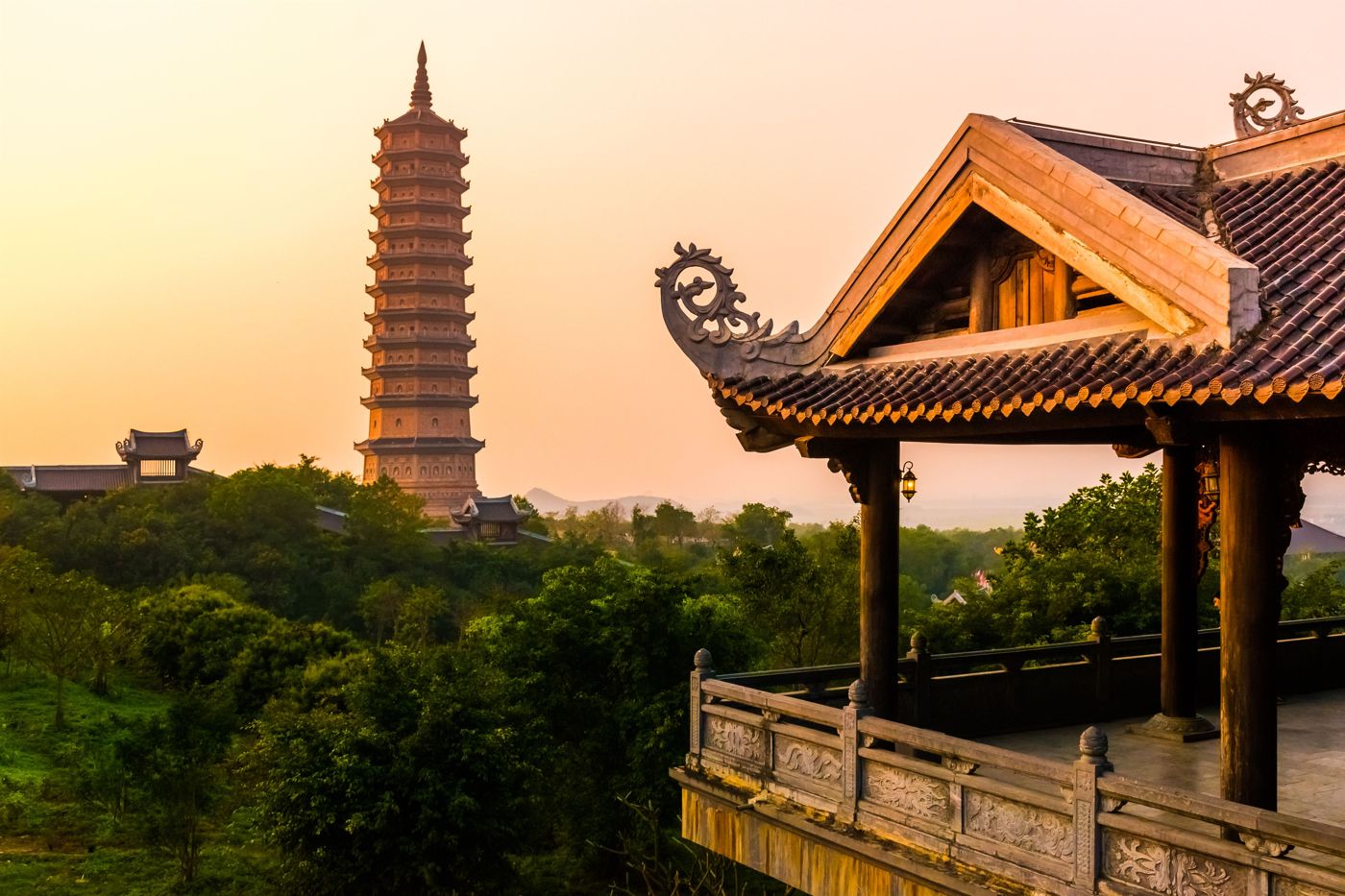 Bai Dinh Pagoda belongs to Trang An Ecotourism Complex. It represents spirituality of inhabitants here. With sophisticated, monumental and splendid architecture and many records in Southeast Asia and Asia which have been set, Trang An is the border of paradise and living life. It is one of a kind in Vietnam and is established on Bai Dinh land where it is regarded as a very sacred and major pagoda of Vietnamese.
Cuc Phuong National Park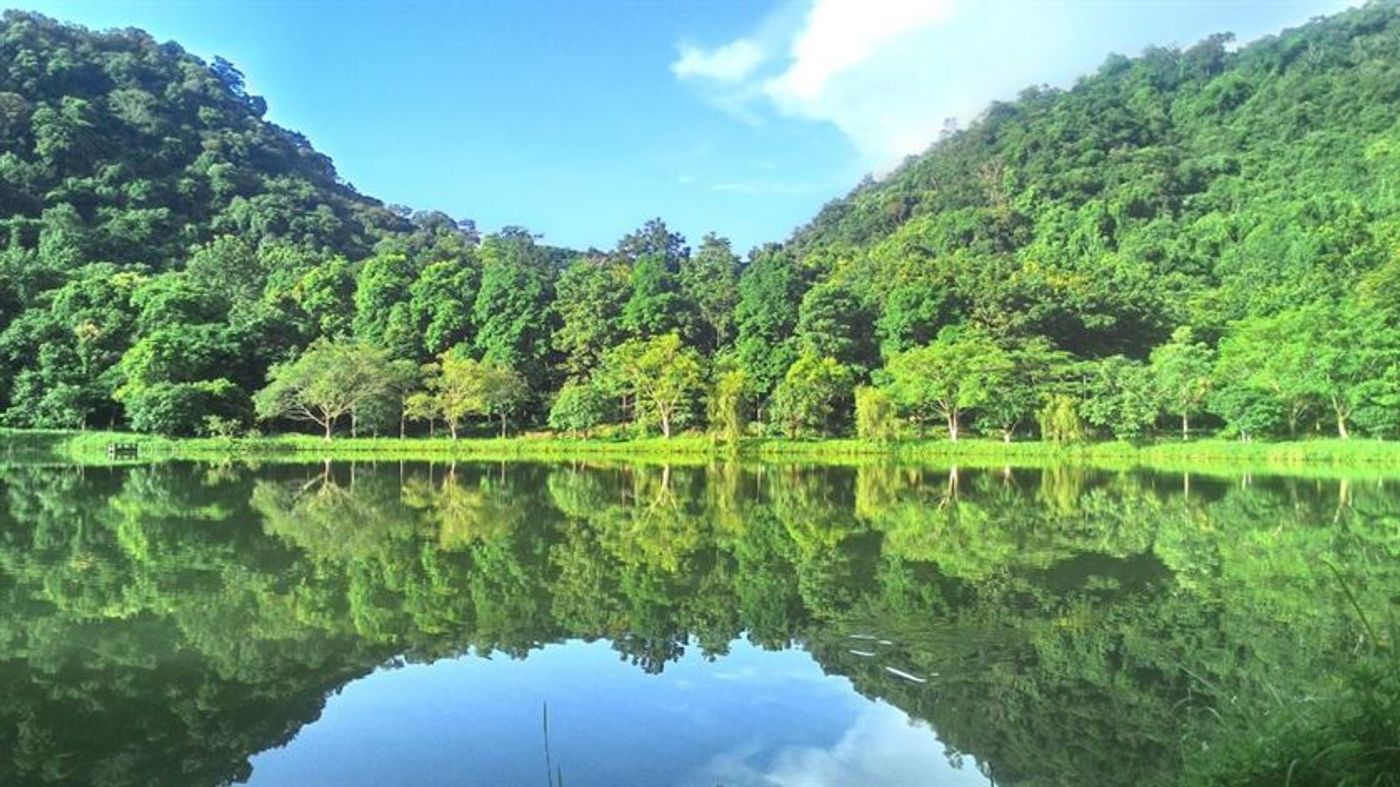 Being the centre of renowned rare animals like bears, wild boars, leopards,etc. and plants like parashrea stellata, green trees, pedocarpus fleurgi, all of these creates a diverse ecosystem, Cuc Phuong National Park is also the homeland of hundreds of kinds of birds and butterflies. Early days of the summer is a great time for the youth to take stunning photographs.
Van Long Nature Reserve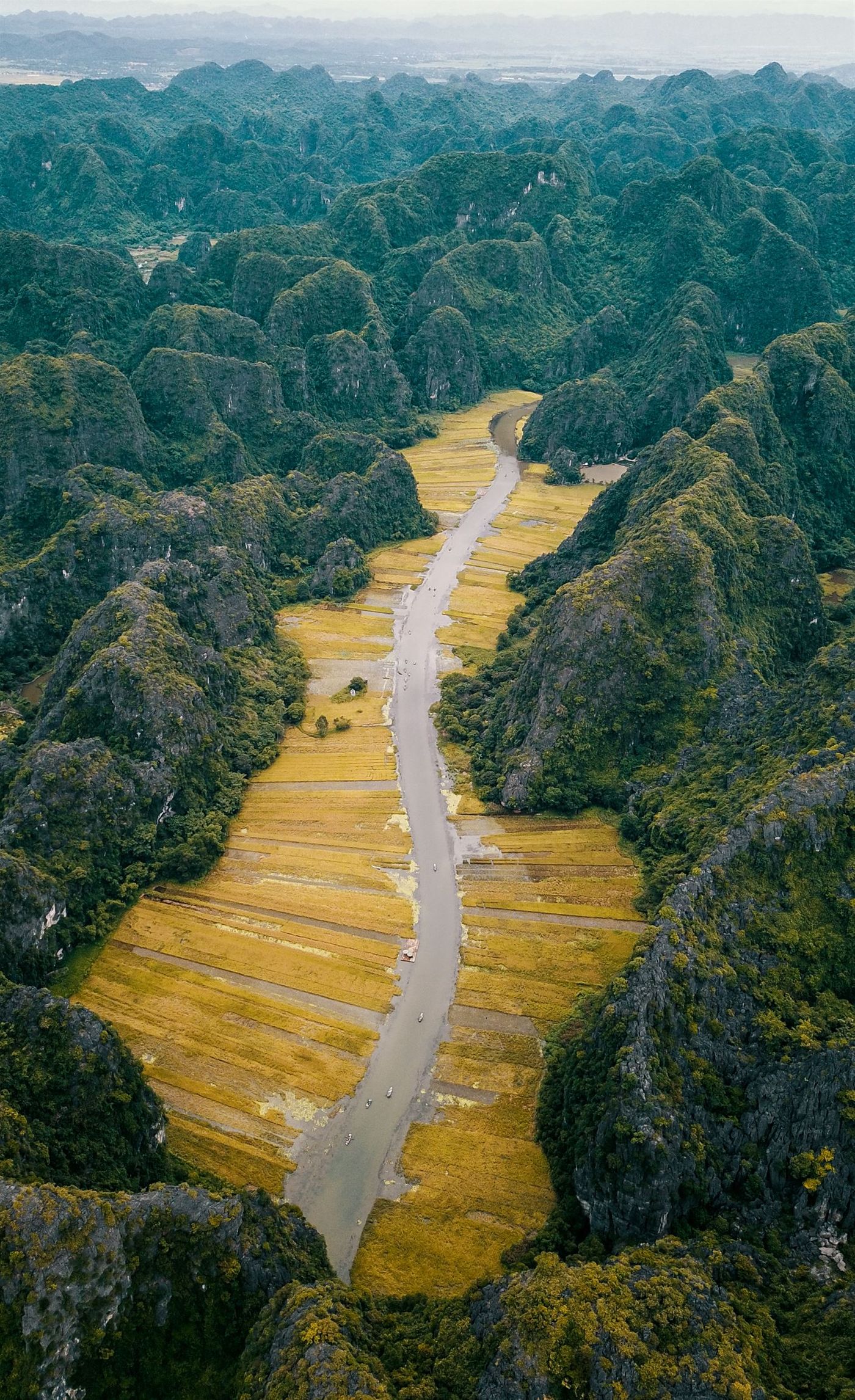 When taking a boat on the surface of the lake, you can also see breathtaking views around the lake; this is the reason why it is also called "The Bay without waves". Except this, it has two other gardens of storks 2 kilometres far from that. Thousands of rare creatures and around 30 beautiful caves (Bong, Rua, Chanh Caves, etc.) are a meeting place of Ninh Binh tourism for tourists. Van Long Nature Reserve also has a system of limestone-mountains with diversified shapes such as raspberry, scratching cat, etc.
Source Internet