What to do in Phan Thiet, Vietnam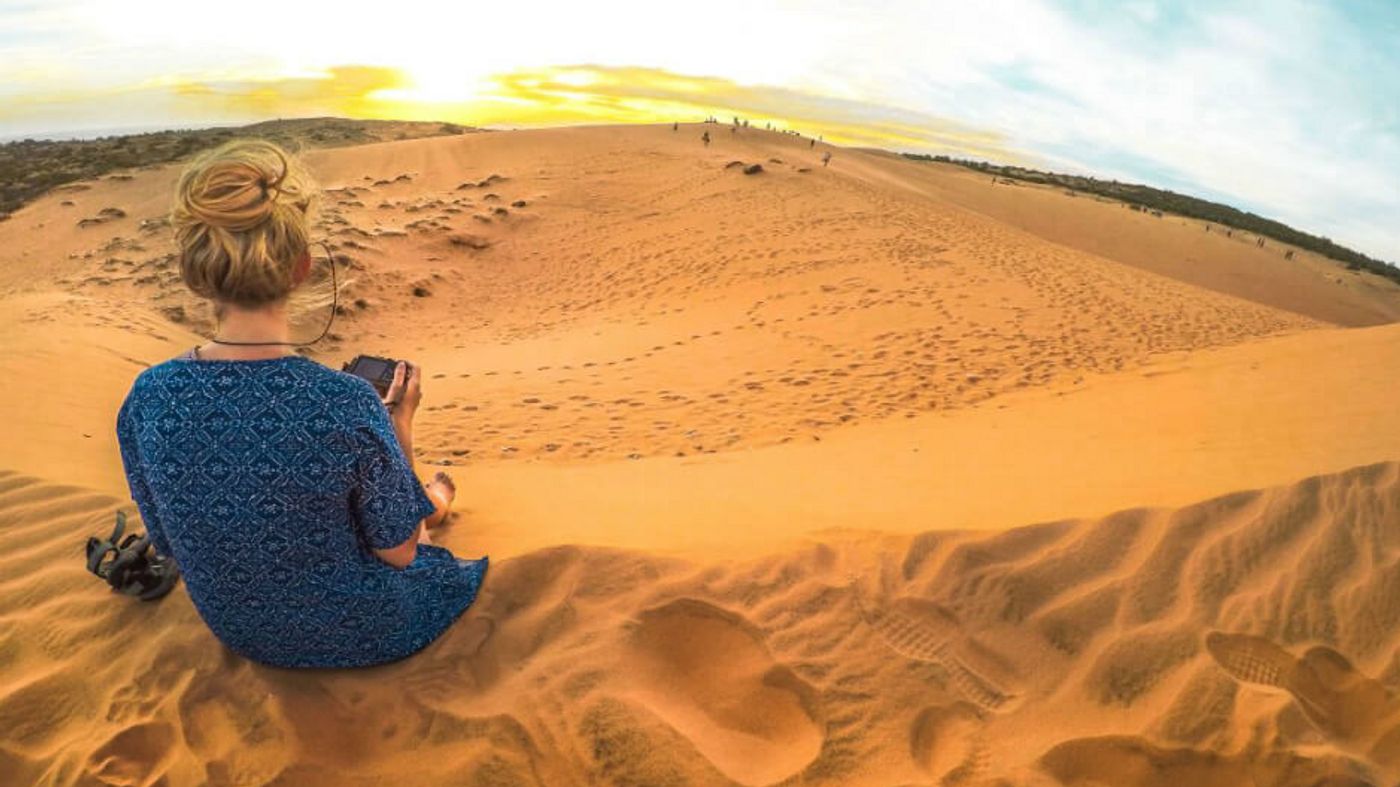 The area is just 4-hour train ride away from the chaos of Ho Chi Minh City but seems like a different world altogether. There are endless reasons for visiting Mui Ne and Phan Thiet. It is tough to choose between gorgeous sunsets, glistening beaches, surreal scenery, and picture-perfect villages but here is top things to do in Phan Thiet.
Red Sand Dunes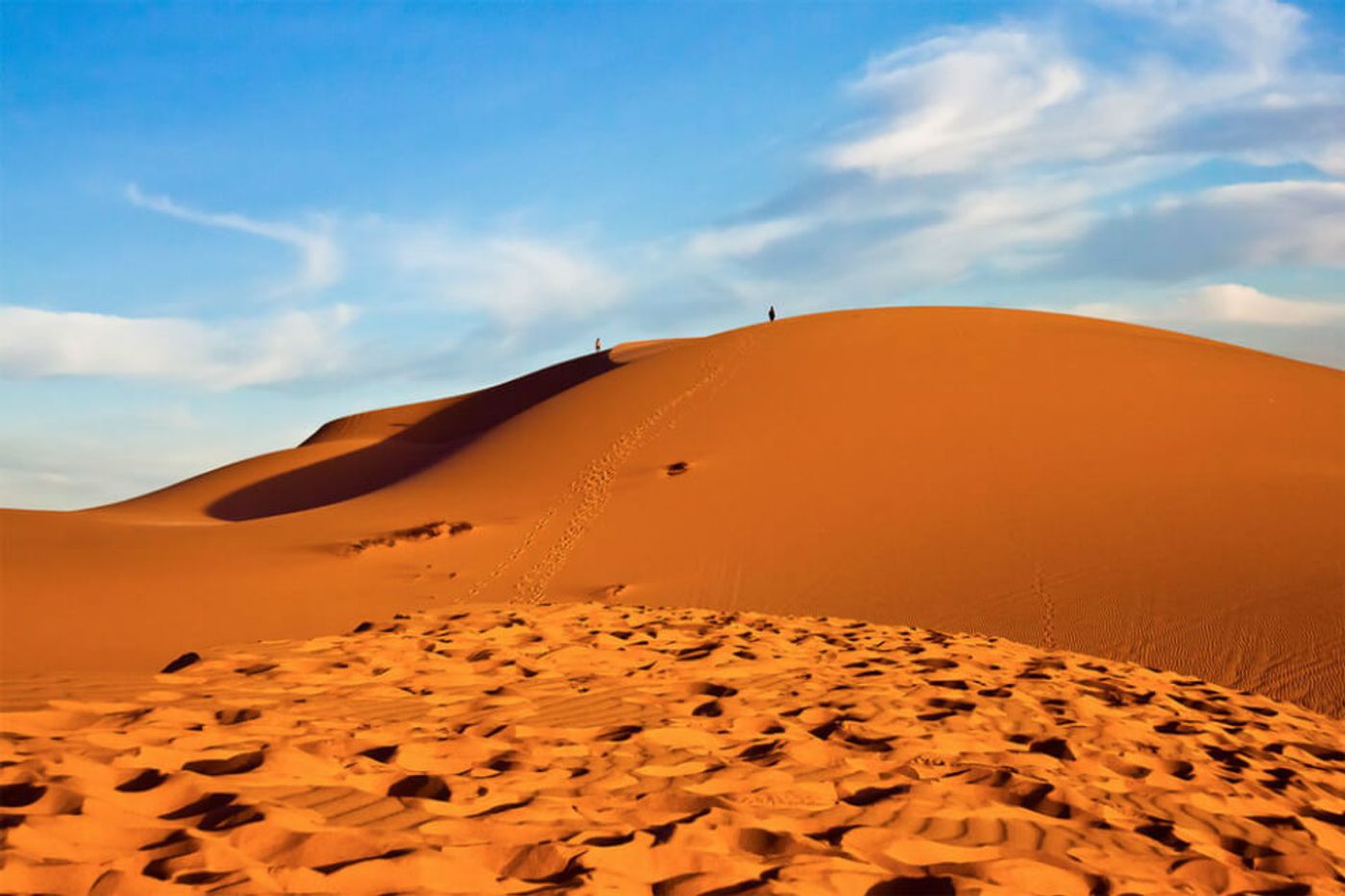 The Red Sand Dunes are one of Phan Thiet's most unique natural formations, where you can take gorgeous snapshots and enjoy an array of activities. Located three kilometres north of Mui Ne, it features reddish-brown sand with gentle slopes that is reminiscent of a miniature Middle Eastern desert.
If you get to the highest peak, you will be greeted with a great sunset view of the ocean. Sand-sledding is a common activity here, with plastic sleds available for about VND 10,000 to VND 20,000. Be aware you have to haggle to rent the boards as the local boys will try to charge extortionate fees to rent the thin sheet of plastic. Visitors can also rent quad bikes and dune buggies to explore Red Sand Dunes, but make sure you agree on the price beforehand.
The Fairy Stream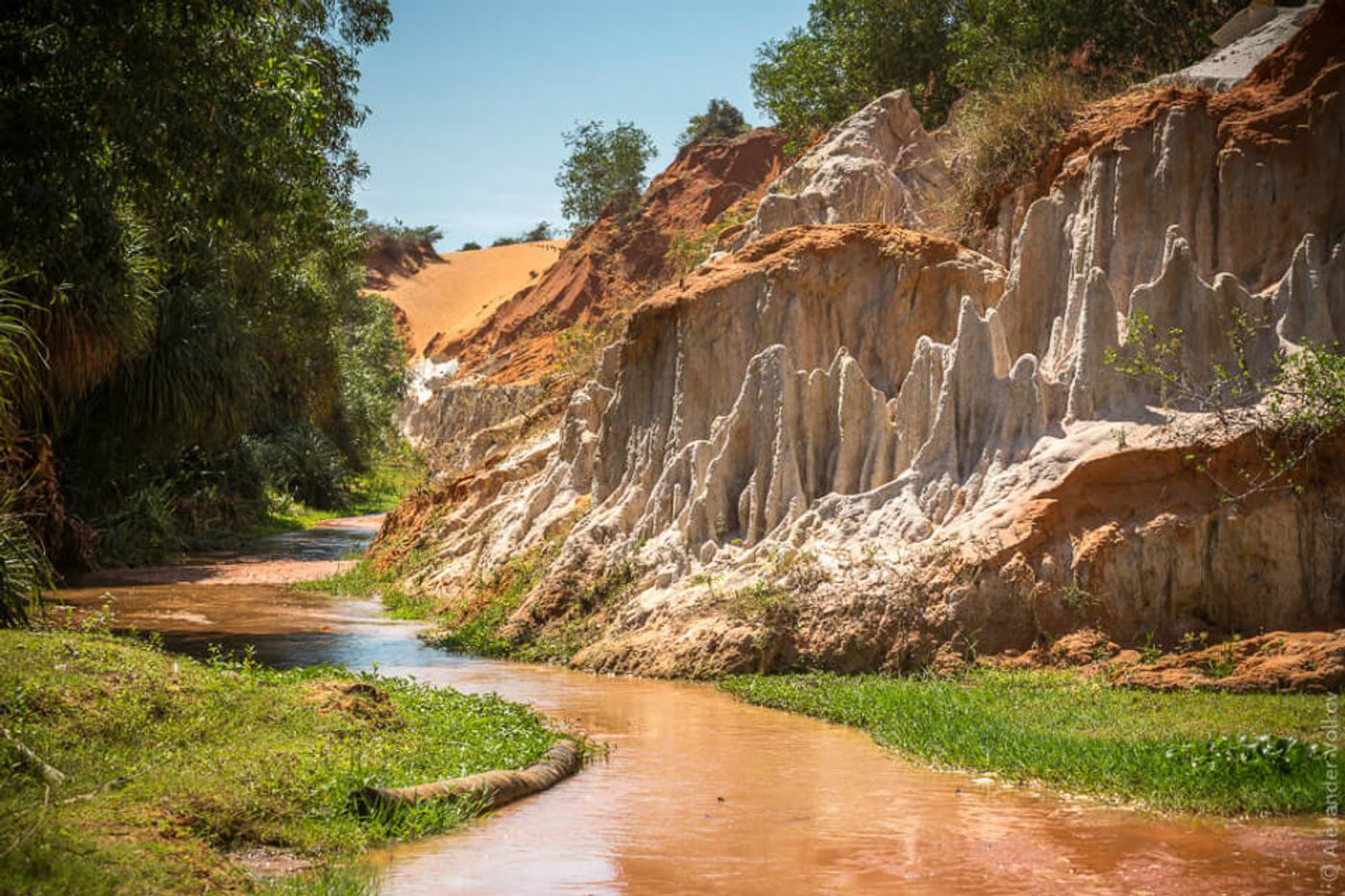 This stream is another wonderful place in Mui Ne to discover. Tucked between fishing villages and beaches, the gurgling stream is naturally surrounded by lime stones. Deposit your shoes at the entrance or carry your shoes along with you, then explore this muddy stream. Enjoy the warm water; make your way through green trees and colorful limestone formations and you will reach the waterfall.
Fish Market of Mui Ne In The Early Morning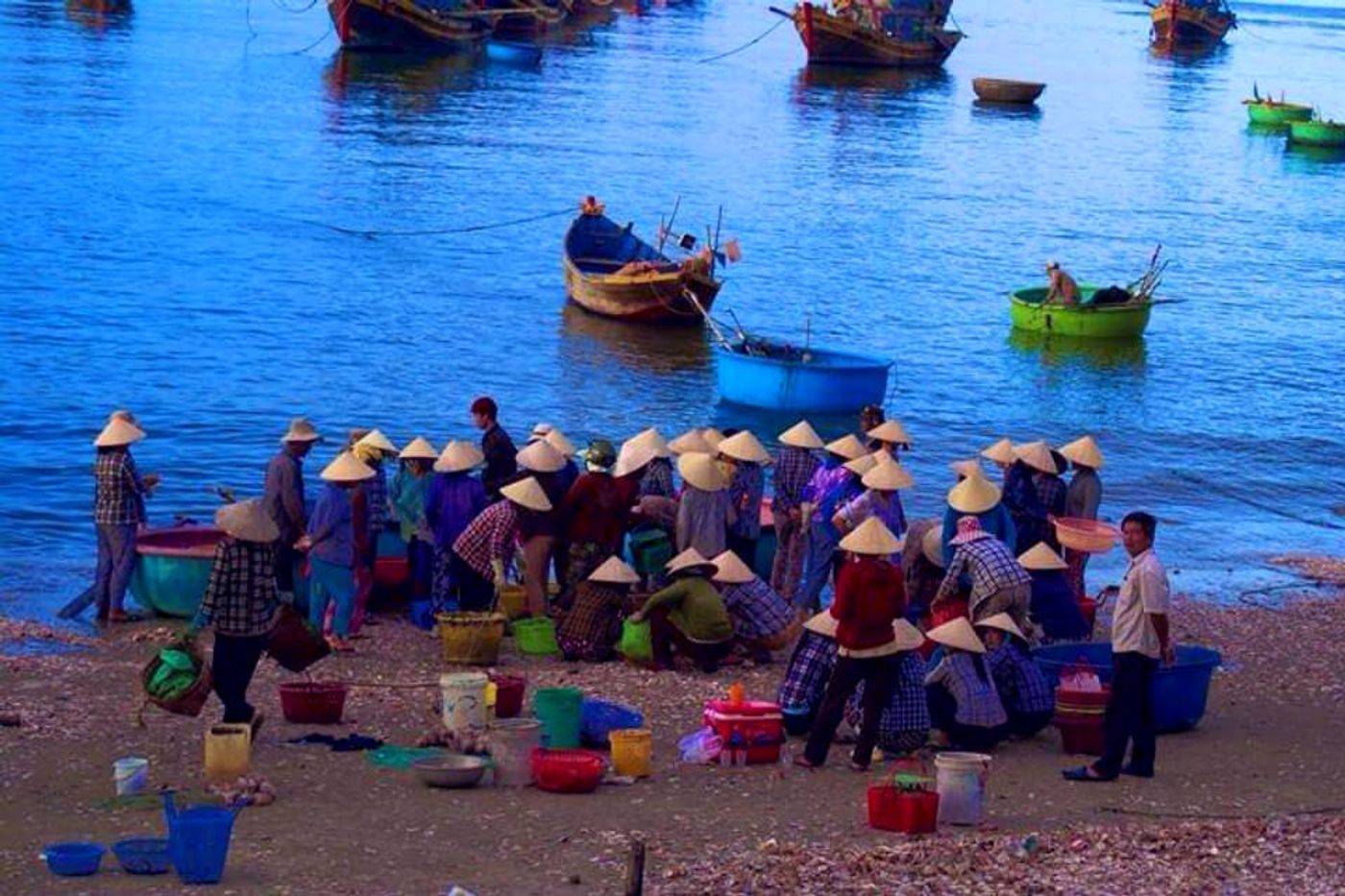 In early morning, the chaotic market of Mui Ne provides an attracting peek into the daily life of local fishermen. Each morning, they get fresh caught seafood to the shore. Their family members sort out all the catch and sell it to local traders, street food vendors and restaurant owners. This picture is somehow like a trading floor out of a Wall Street institution. This is one of the most interesting things to do in Phan Thiet – Mui Ne tourists can consider.
Ke Ga Lighthouse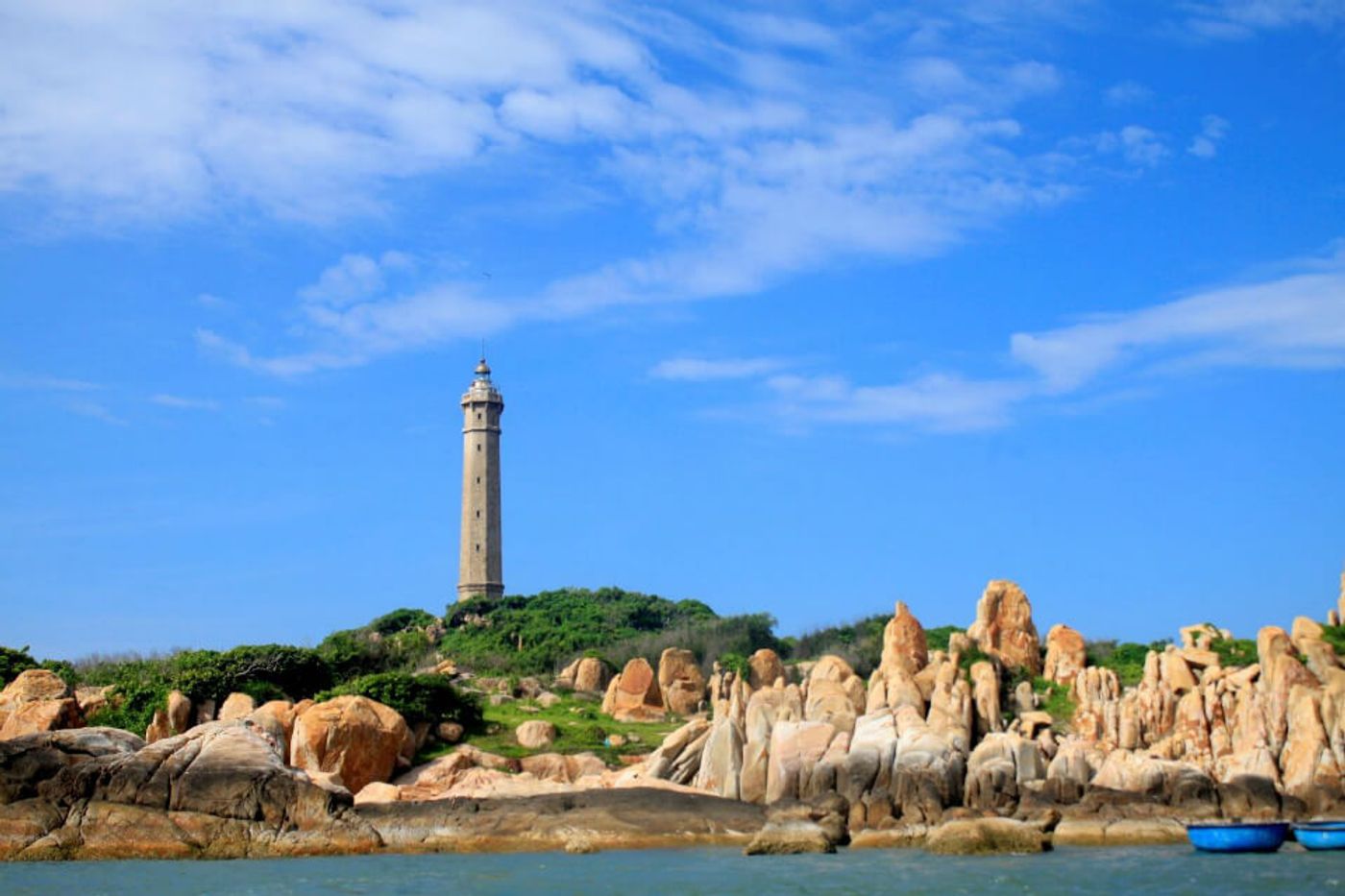 About an hour away from Phan Thiet is a beautiful beach with a lighthouse known as Ke Ga Lighthouse. This lonely sentinel standing on a rocky promontory is said to be built sometime in the 1800's.
Van Thuy Tu Temple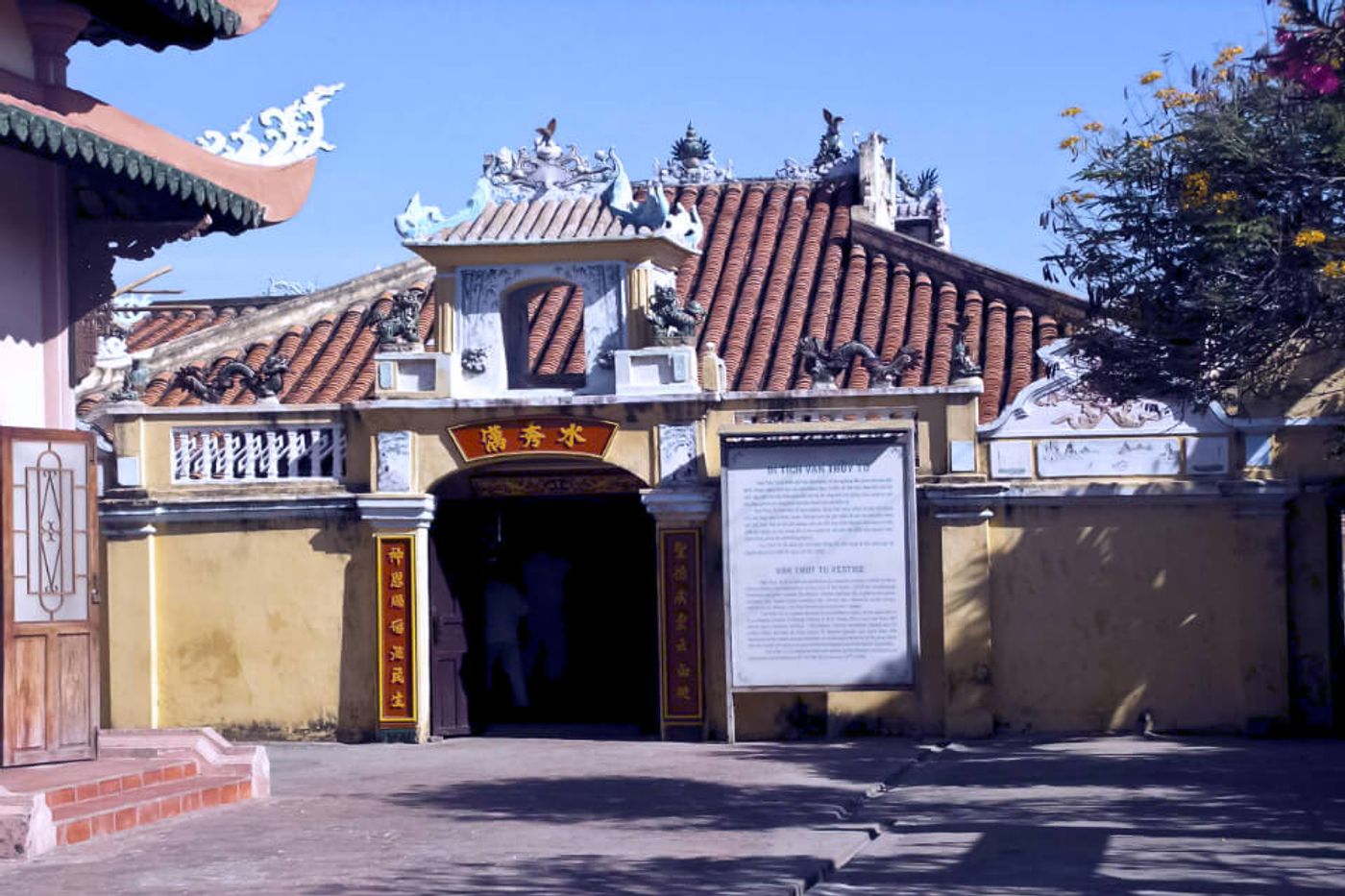 Van Thuy Tu Temple, dating back to 1762, is the largest and oldest whale temple in Phan Thiet – Mui Ne. Built in honour of Ca Ong, locals believe that whales are benevolent creatures that protect fisherman from bad weather and the dangers at sea. Therefore, Van Thuy Tu Temple houses the skeletal remains of more than 100 whales, including 22-metre long whale skeleton that is thought to have been the biggest in Southeast Asia. Numerous artefacts from the Nguyen Dynasty are also displayed within the main hall of the temple, such as written decrees by 24 former kings, terracotta statues, incense table, lacquered boards, and an antique bronze bell.
Windsurfing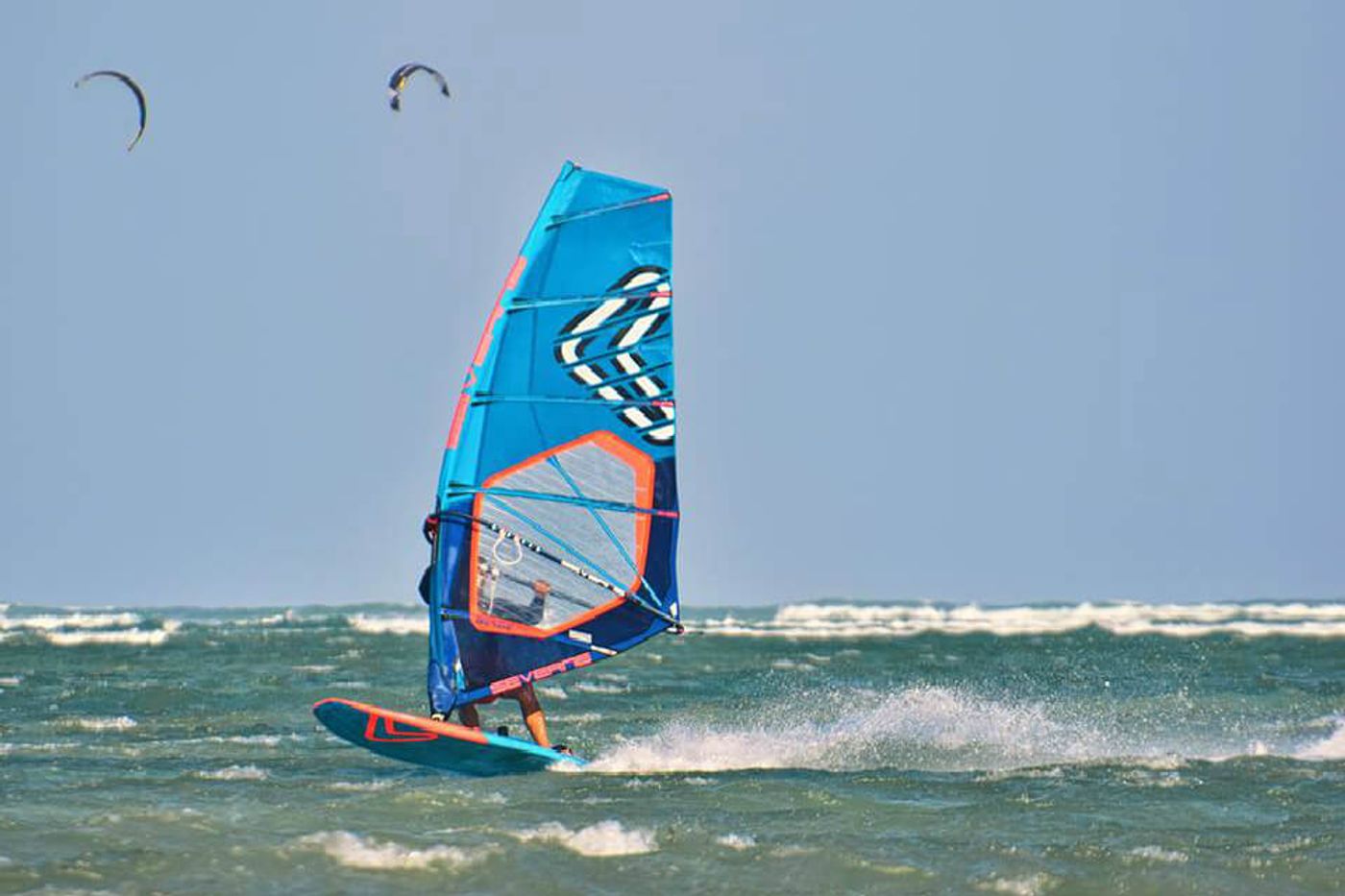 Mui Ne is rapidly becoming a South East Asian Mecca for windsurfing and other water sports. This place has the best conditions for water sports as it has the strongest and most cross-onshore winds in Asia along with the lowest rainfall in Vietnam. Each day is an ideal day for such sports.
The area is usually referred to by the water sport industry as "Mui Ne Bay"; despite the bay is more precisely the "Bay of Phan Thiet". Windsurfing is considered as one of the most popular water sports in Vietnam. There are a large number of fans of this sport, both locals and tourists who are looking for some rejuvenating options for recreation in Vietnam. Mui Ne is one of the windiest sites in Vietnam, so you could enjoy wonderful windsurfing almost at anytime of the year. Here, the temperatures are rather constant so you will feel comfortable and warm throughout the year. The best time for windsurfing in Mui Ne is from November to February annually.
Source Internet