Visit top attractions in Vientiane, Laos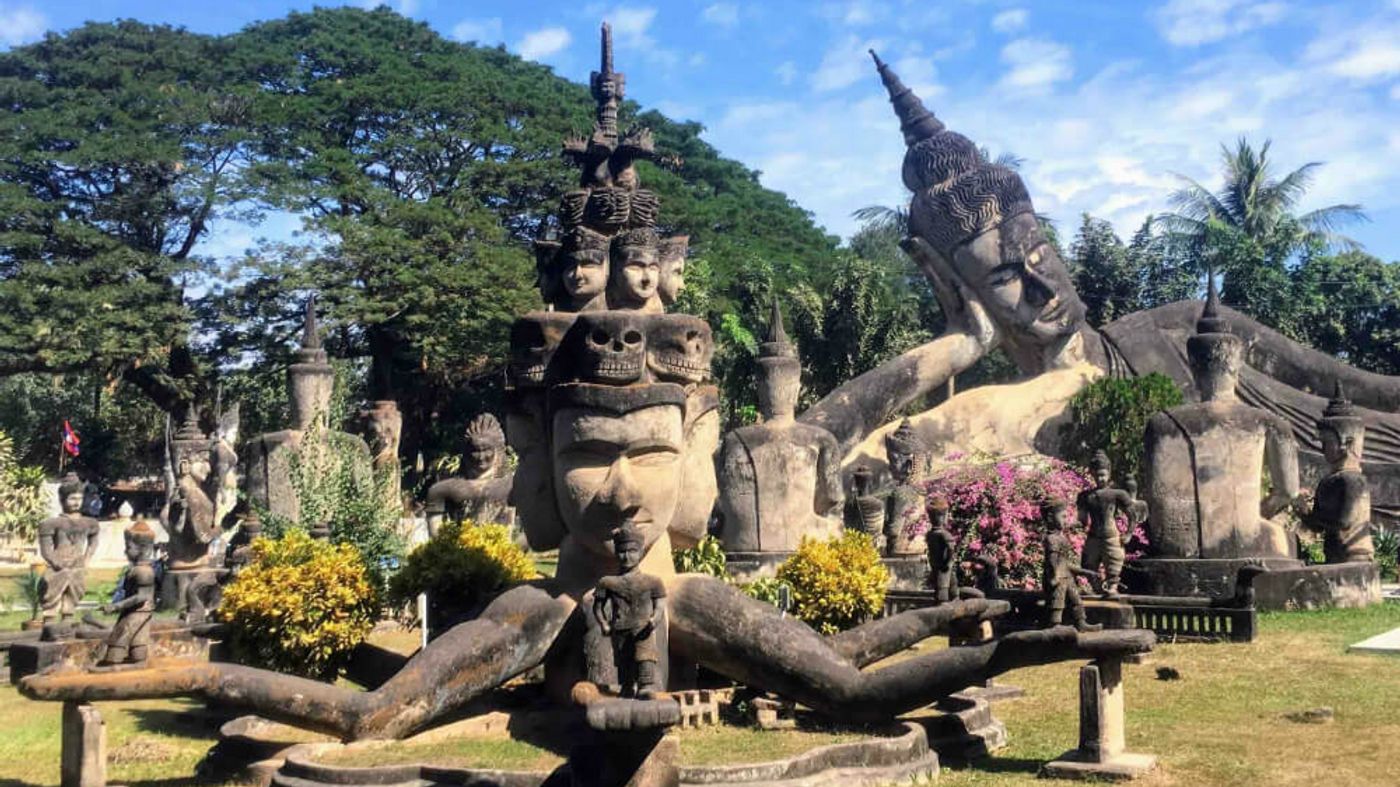 Vientiane, the capital of Laos, is located in the heart of Laos. It is on the bank of the Mekong River near the border with Thailand and prides itself for its Buddhist temples and French colonial architecture scattered throughout the city.
If you are the first-time traveler in Vientiane, it makes sure that you are interested in 6 following destinations.
Pha That Luang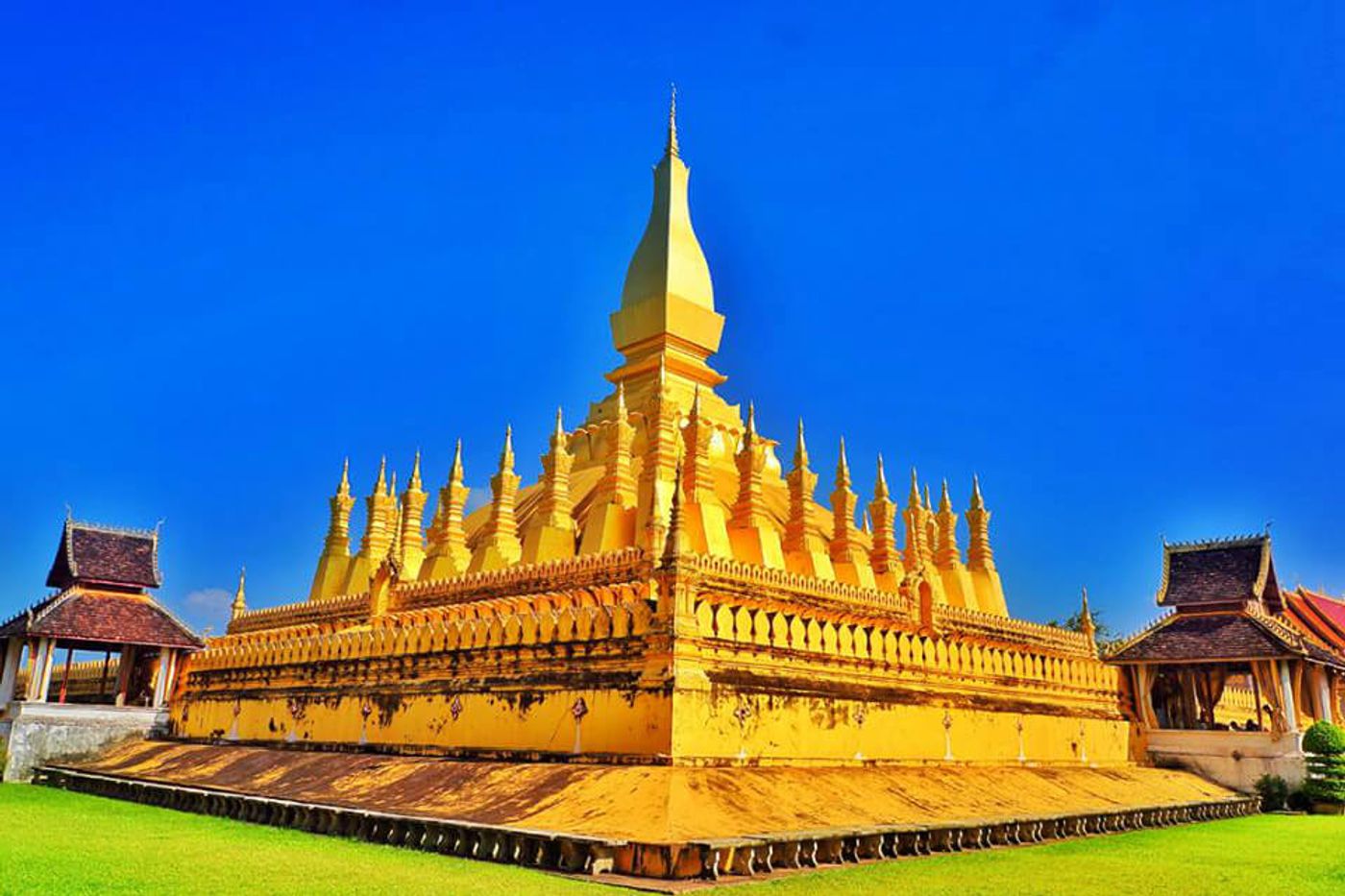 The great golden stupa is a national symbol of Laos both of Buddhism and national sovereignty. Legend has it that part of Buddha's breast bone is buried here. Originally dating back to 300 CE, the most recent restoration was completed in the 1930s. In November visitors can take part in the three-day Boun That Luang Festival, one of the biggest in Vientiane.
Patuxai Victory Gate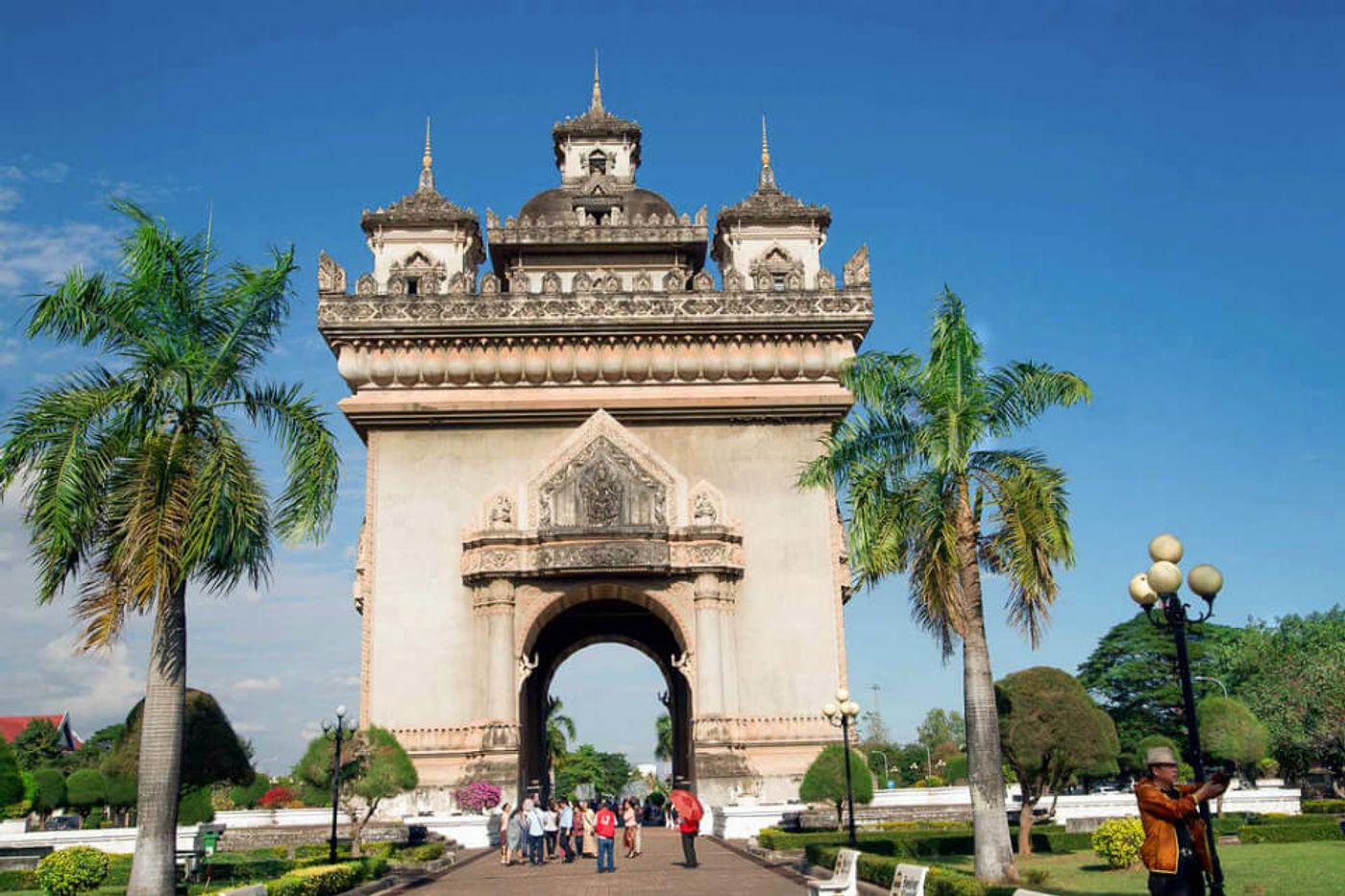 The Patuxai Victory Gate is a massive concrete arch on Lang Xang Avenue. Reminiscent of the Arc de Triomphe in Paris, it features Buddhist symbols and Hindu deities, with 5 ornate towers built in traditional Laotian style.
The monument is surrounded by Patuxai Park, which makes for a pleasant evening stroll in Vientiane. For about 5,000 kip, you can climb a spiral stairway to the tower's observation deck, it offers stunning city views, particularly at sunset.
Black Stupa (That Dam)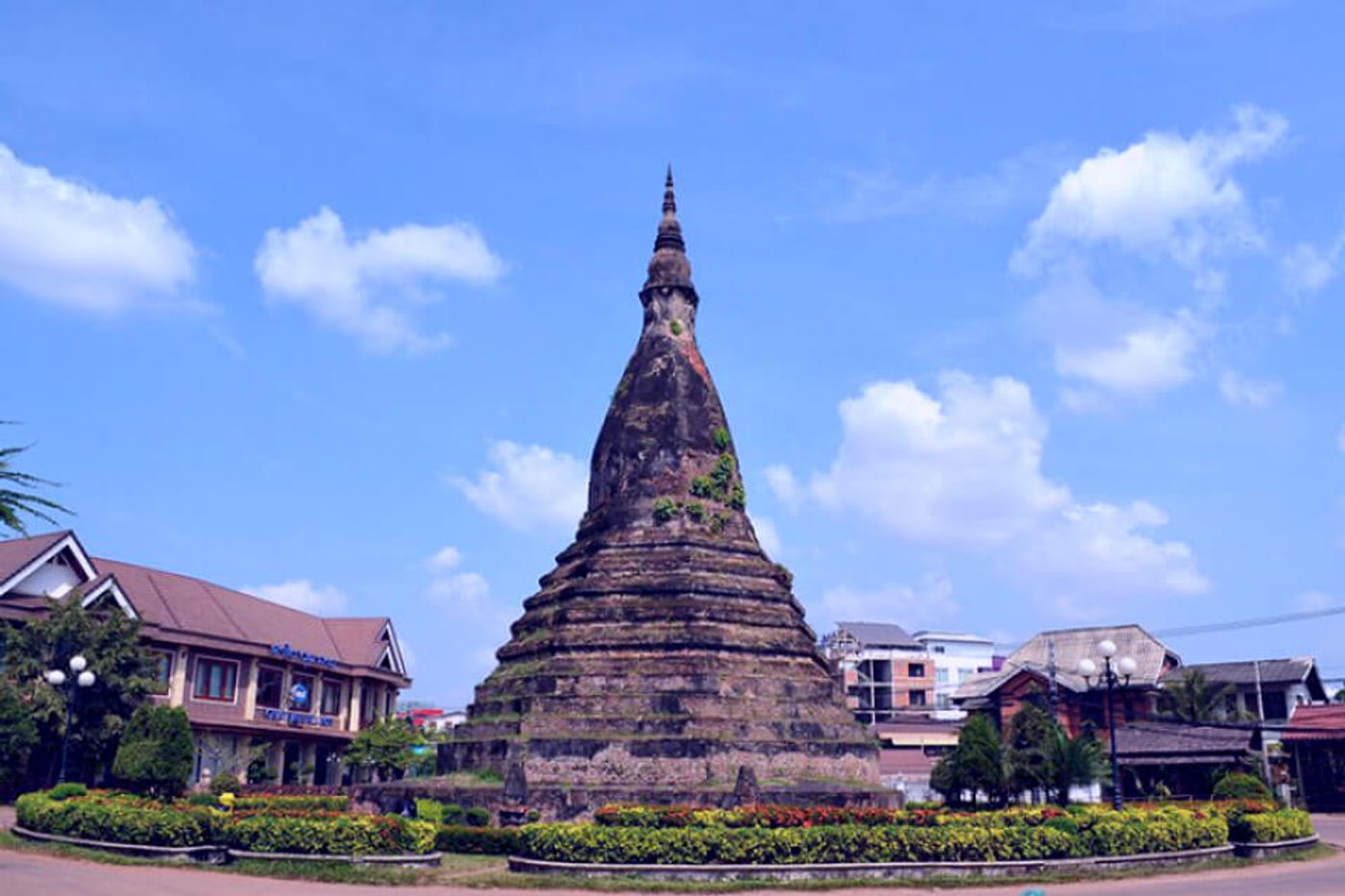 That Dam, or black stupa, is located on a quiet roundabout not far from Talat Sao (the morning market) and the American Embassy. That in Laotian refers to an inverted bell shape (or unopened lotus flower) structure that usually contains relics of the Buddha. Legend has it that a seven-headed water serpent – a 'Naga' lived here to protect the stupa that was once covered in pure gold.
During the Siamese-Laotian war in the 1820s, the gold was pillaged and taken to Siam, now Thailand, leaving the legacy that is the black stupa today. Known as the 'Black Stupa', many locals believe this mythological structure was once inhabited by a seven-headed dragon (now dormant) that stood to protect the city from the threat of the Siamese.
Buddha Park (Xieng Khuan)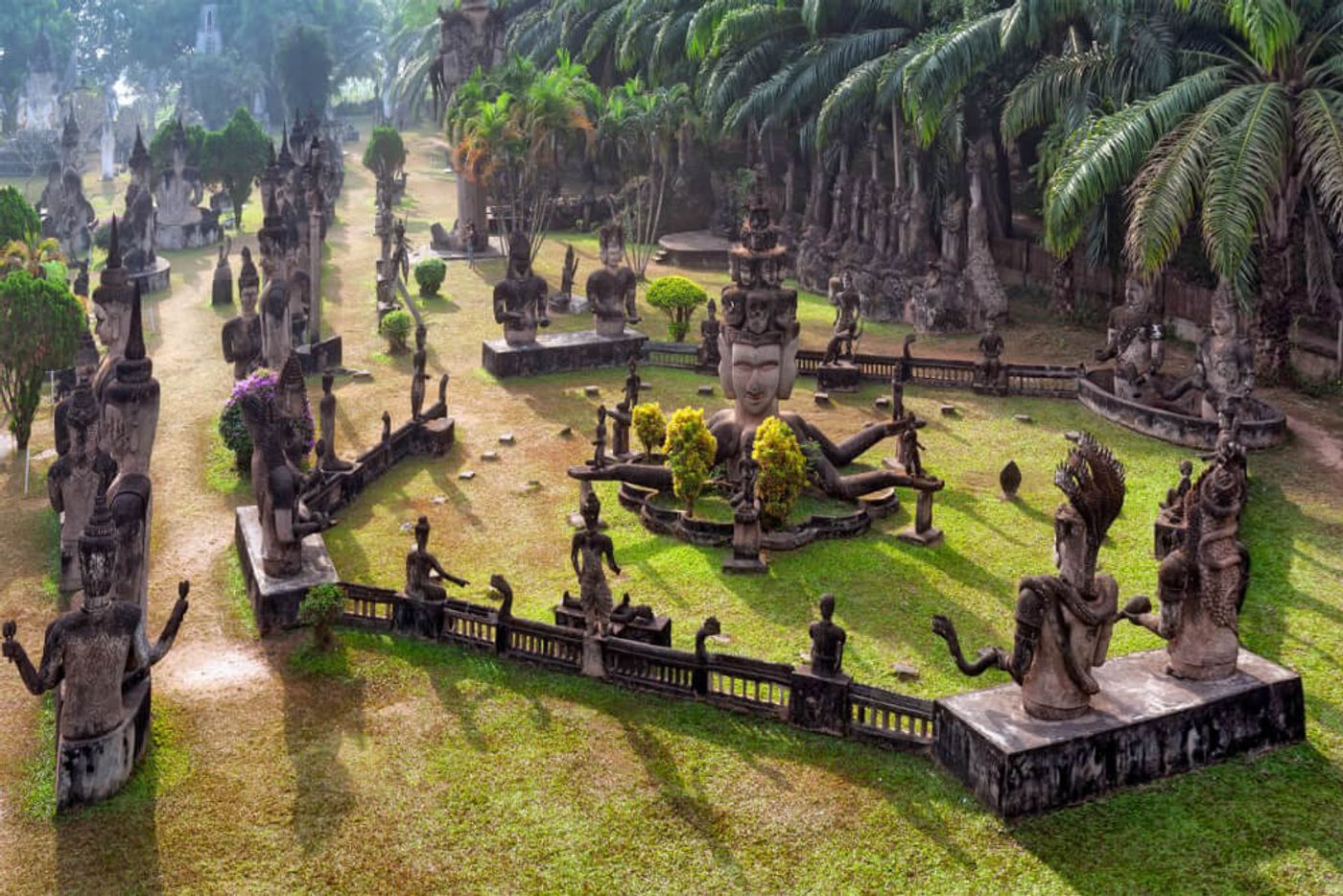 Buddha Park (Xieng Khuan) is a famous sculpture park with more than 200 religious statues including a huge 40-metre high reclining Buddha image. The most outstanding ones include Indra, the king of Hindu gods riding the three-headed elephant, a four-armed deity sitting on a horse and an artistic deity with 12 faces and many hands, each holding interesting objects.
There is a local coffee shop offering food and drinks to tourists at one end of the park right next to the Mekong River that makes a great spot to chill after all the walking and climbing. Among the popular snacks are papaya salad, fried bananas and cold Lao beer. It also has a souvenir shop and restrooms.
COPE Visitor Centre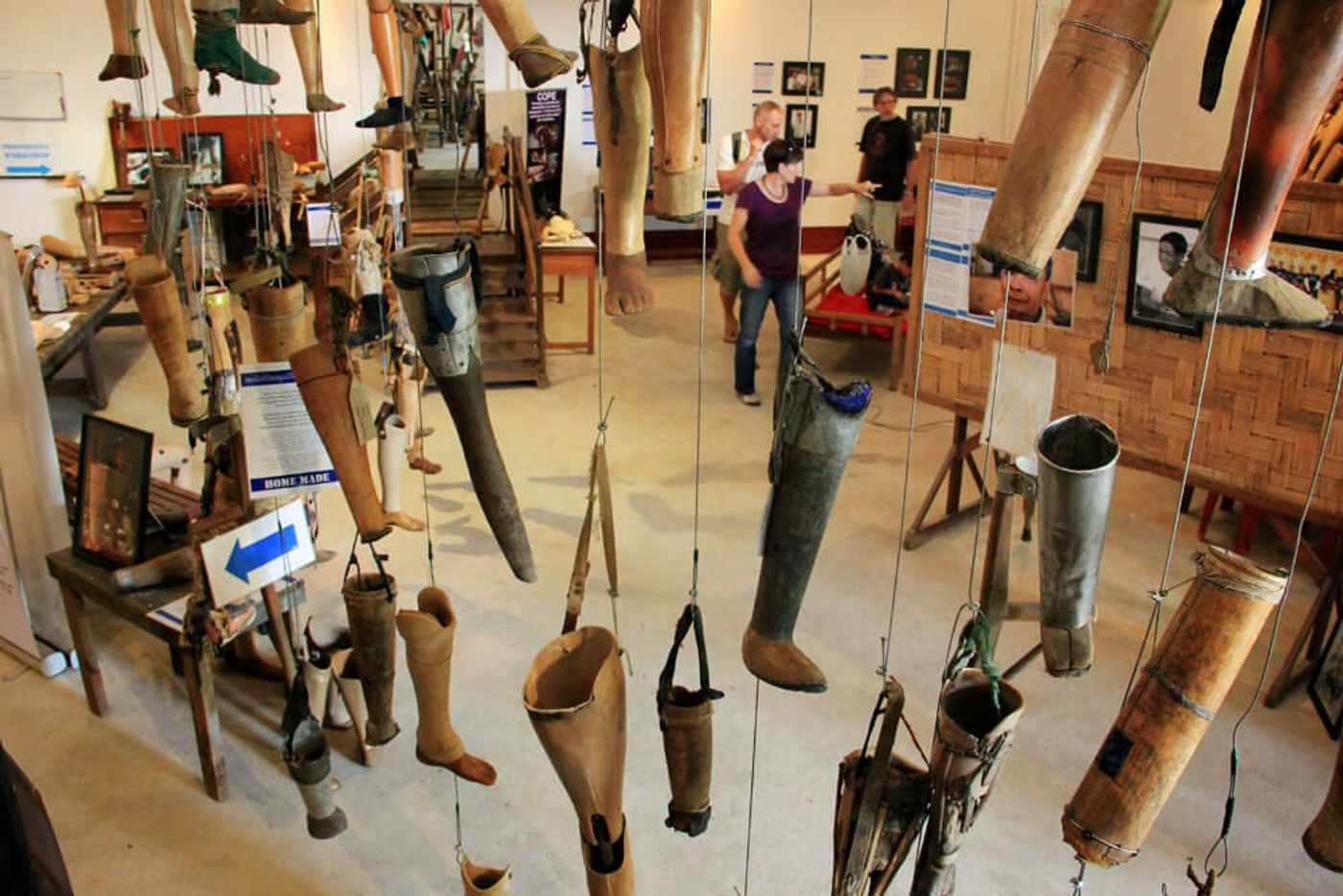 Located on Kouvieng Road just down from the morning market, the COPE Visitor Center shows the dark history of the Lao Civil War and the 260 million bombs that were dropped on Laos from 1964-1973. COPE provides artificial limbs and rehabilitation for people, many of them children, who have lost limbs due to UXOs, or unexploded ordinances.
Laos National Cultural Hall
The Lao National Cultural Hall showcases classical performances and French films in central Vientiane. The large building has traditional Lao architecture, with white-and-gold accents and intricate carvings of Buddhist symbols. Located on Nokeokoummane Road, the Lao National Cultural Hall also hosts modern events, such as car shows and kid-friendly activities from time to time.
Source Internet