Visit the most beautiful beaches in Quy Nhon, Vietnam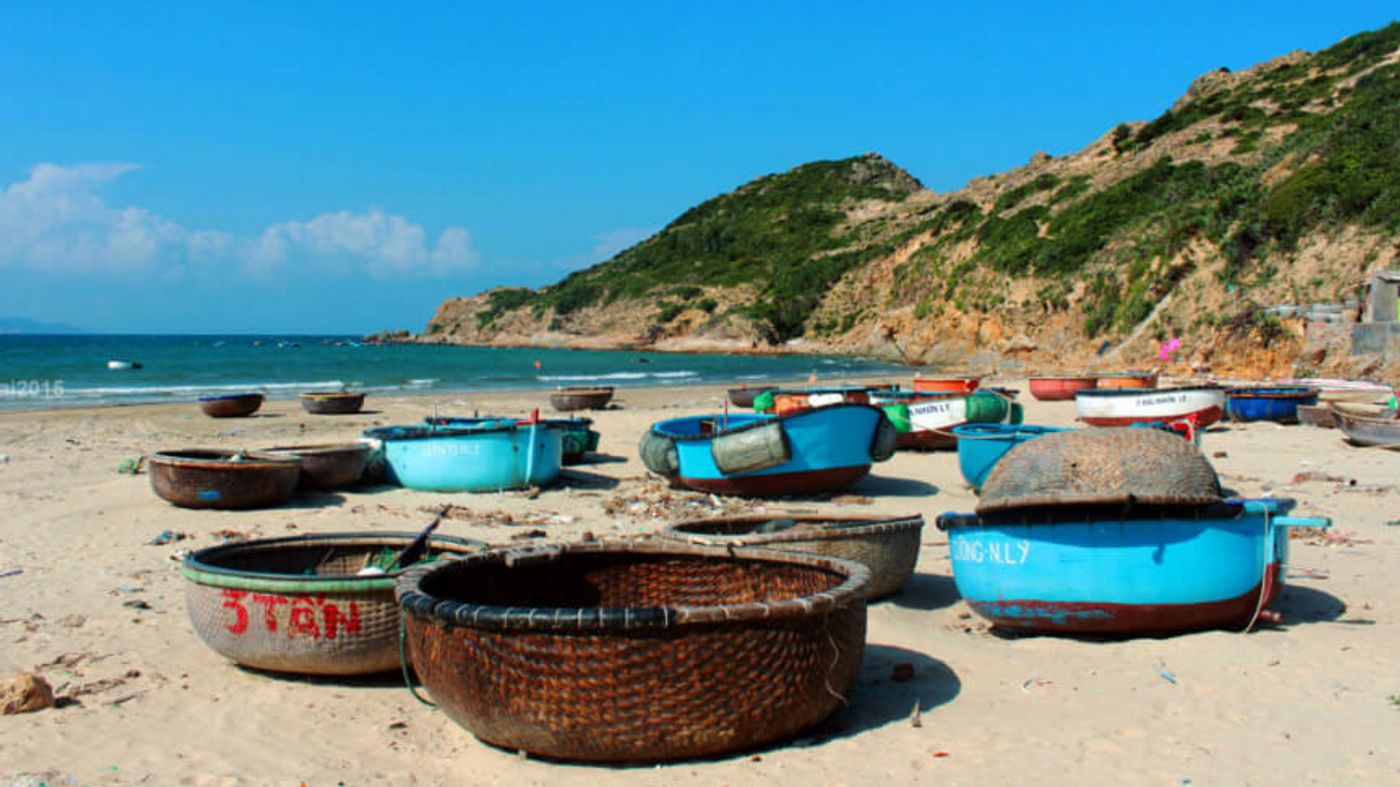 The beaches in Quy Nhon are undoubtedly the key appeal for visitors to this beautiful, untouched seaside city. Unlike its neighbouring cities Nha Trang and Hoi An where tourism has exploded, you can often find a whole beach to yourself. From the beautiful and well-maintained beach in the heart of the city to lesser-known beaches, there are beaches in Quy Nhon that will suit every holiday experience.




Ky Co Beach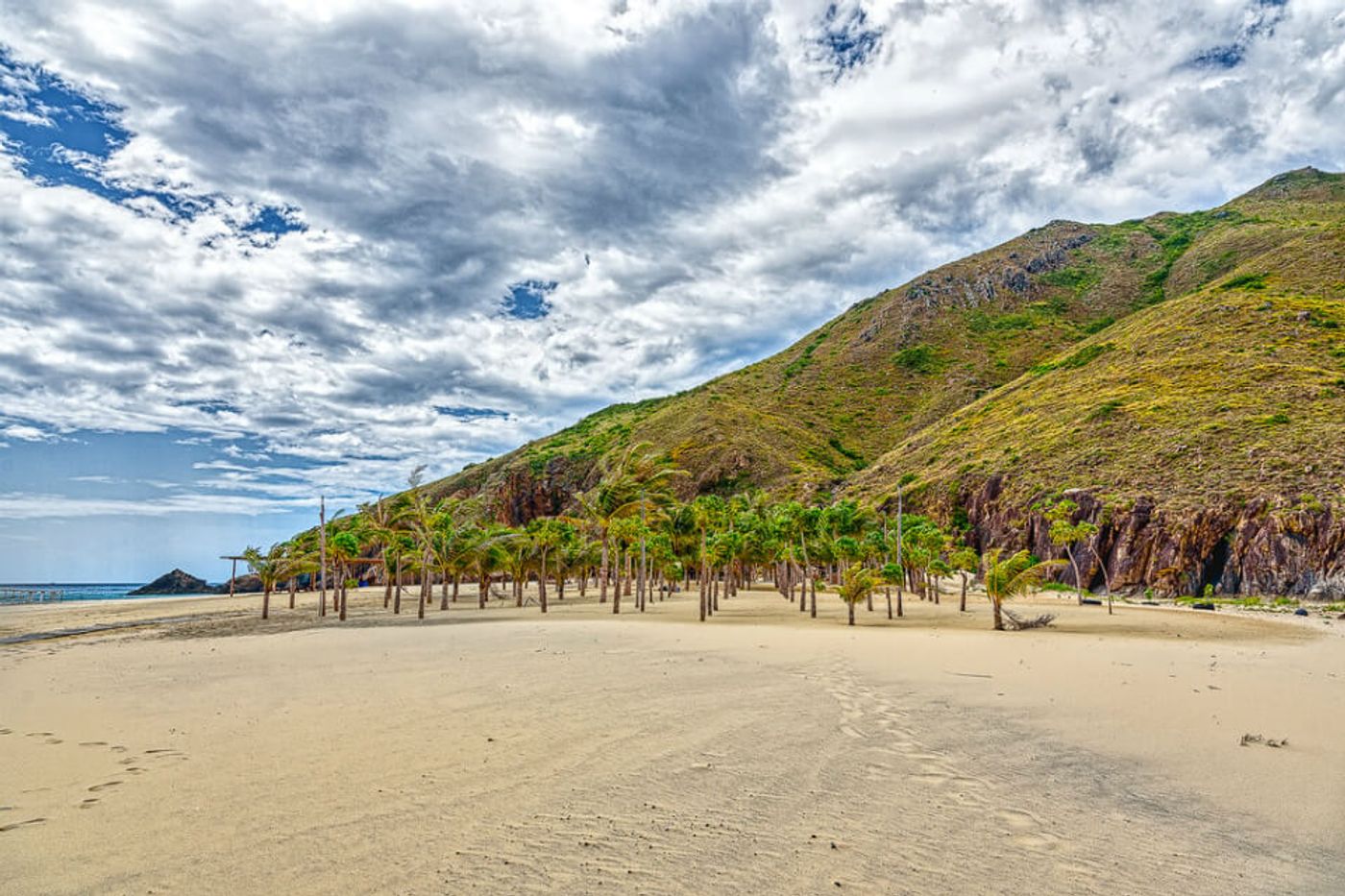 Situated on Nhon Ly Island, 25 km away and a 20-minute boat ride from Quy Nhon, Ky Co is fondly dubbed the "Maldives of Vietnam." On one side of Ky Co is the calm turquoise sea, and the other is magnificent rocky mountains.
Visitors can dive in to explore the corals, have a dip in the cool water, relax on the soft golden sand of the beach, or discover other beautiful beaches in Ky Co hidden between the mountains cliffs.
Bai Xep Beach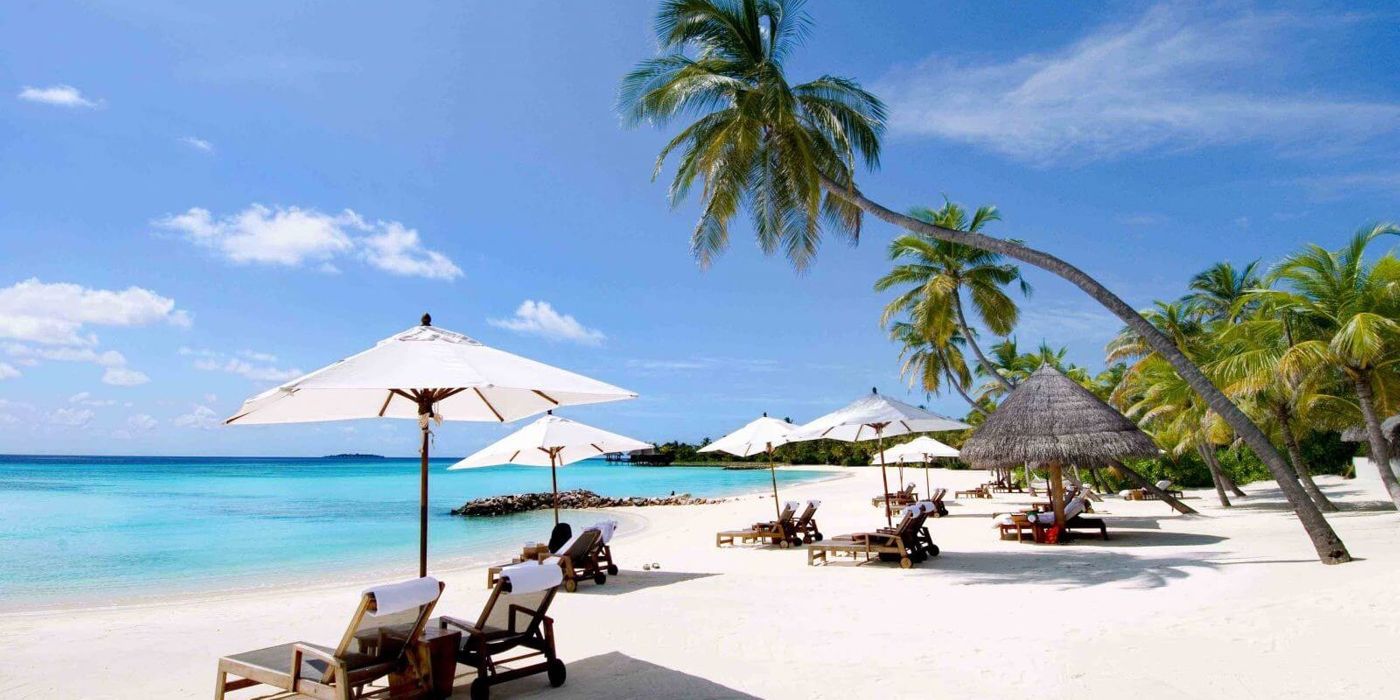 Located 13 kilometres south of Quy Nhon town center along the winding coastal road, Bai Xep is a small bustling fishing village consisting of a maze of tiny alleys and teeming with life.
Bai Xep Beach is an incredible golden bay bordered by dramatic jagged rocks at either end. The water is a clear blue and the crescent shaped bay provides enough shelter for swimming. Littered with traditional Vietnamese basket boats, there is an authentic, local feel that is not yet lost to tourism. While it is possible that you might finding yourself sharing the beach with a handful of others, it is never crowded and there are plenty of spots to sit.
Hon Kho (Dry Island)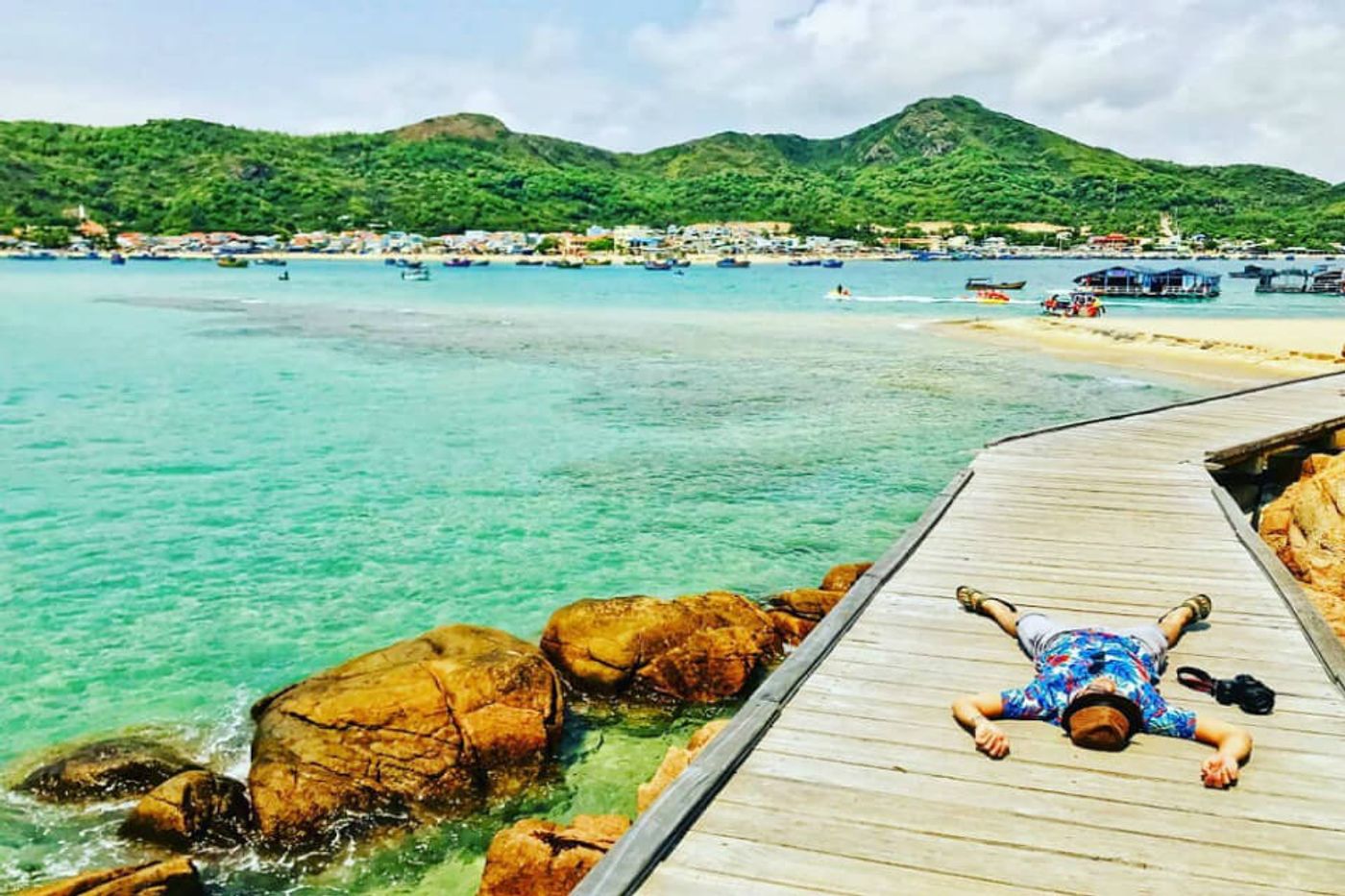 The island is part of Nhon Hai Commune, 15km from Quy Nhon town. From the port in Nhon Hai, visitors need to take a 10-15 minute boat ride to reach the island. Like other places in Quy Nhon, Hon Kho is blessed with a beautiful soft white sandy beach and clear blue waters.
Popular activities here are snorkeling to see the corals, swimming in the ocean, taking a relaxing walk on the boardwalk and capturing scenic photos or selfies. Exploring the rocky mountain and visiting the sandbar leading to the island are also worth a try.
Eo Gio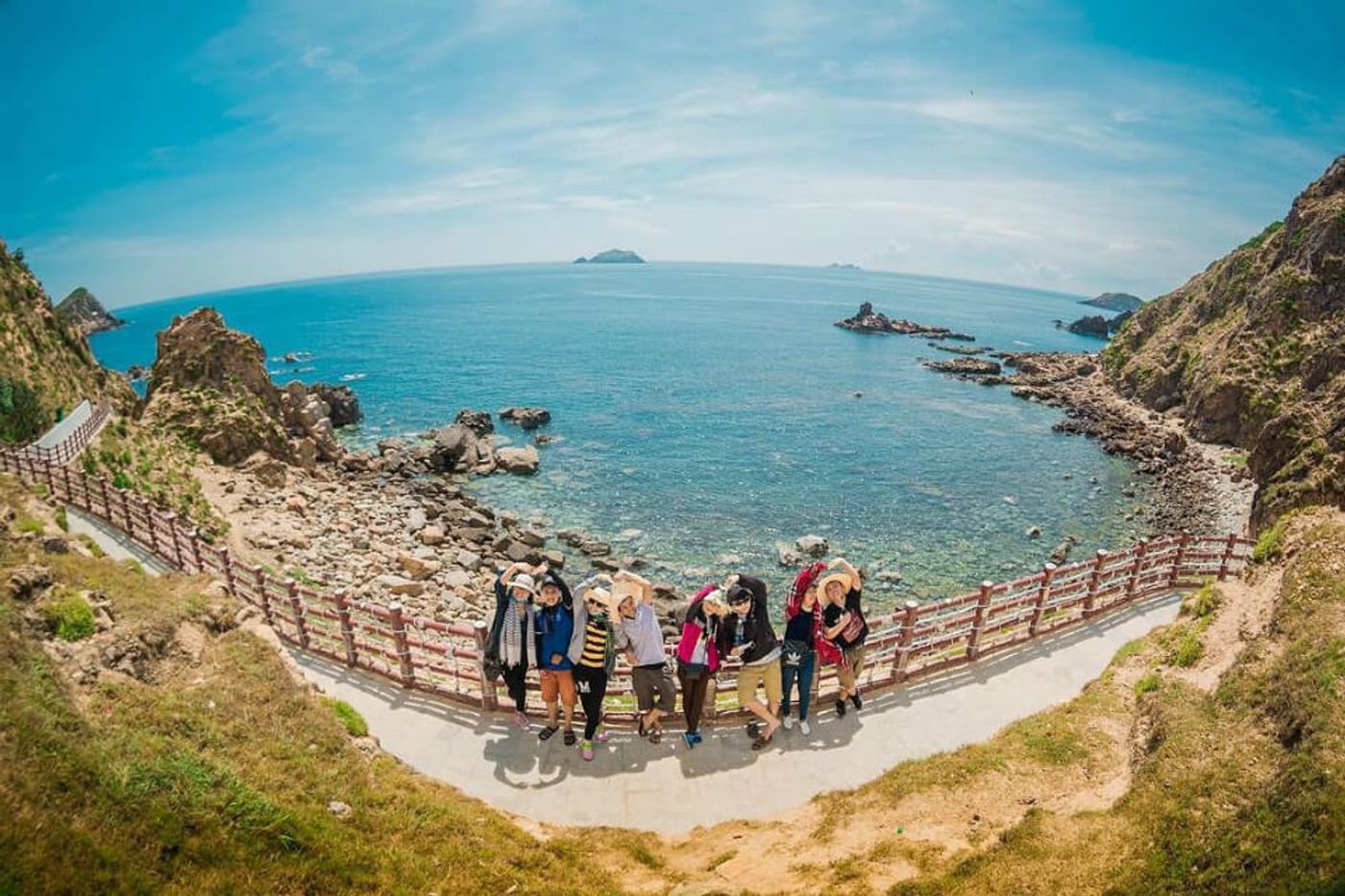 About 20 kilometers north east of Quy Nhon city, across the Thi Nai bridge is Eo Gio. Perfect for those looking for something other than white sandy beaches, Eo Gio instead offers a dramatic rocky coastline with well-made tracks to explore the hills and caves.Along the coast, a concrete walkway hugs the cliffs and offers stunning views of the rugged coastline. This eventually leads to a small rocky cove and from there you can boulder-hop to continue further along the beach. The terrain is rugged and interesting, and there's plenty of goats wandering around the hillside.
Ham Ho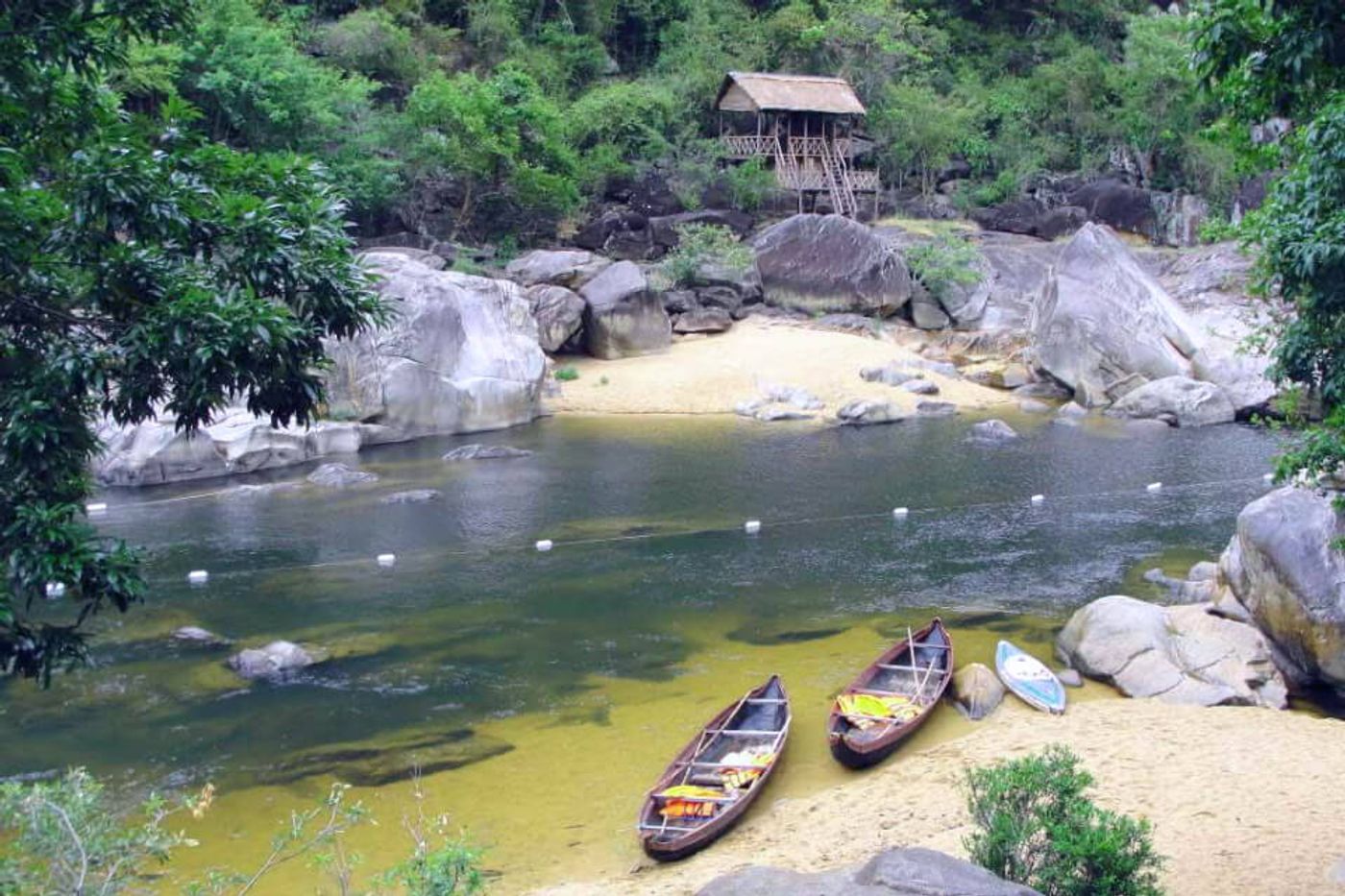 Situated around 50km to the northwest of Quy Nhon, right below the Truong Son mountain range, this tourist area is famous for its charming and pristine landscapes along the beautiful Kut River. Go for a boat ride or kayak on the river and discover giant granite stones in curious shapes and a majestic waterfall. Ham Ho also has many significant historical sites. Other activities visitors can try here include fishing, cave exploring and camping.
Source Internet