Top breathtaking waterfalls in Vietnam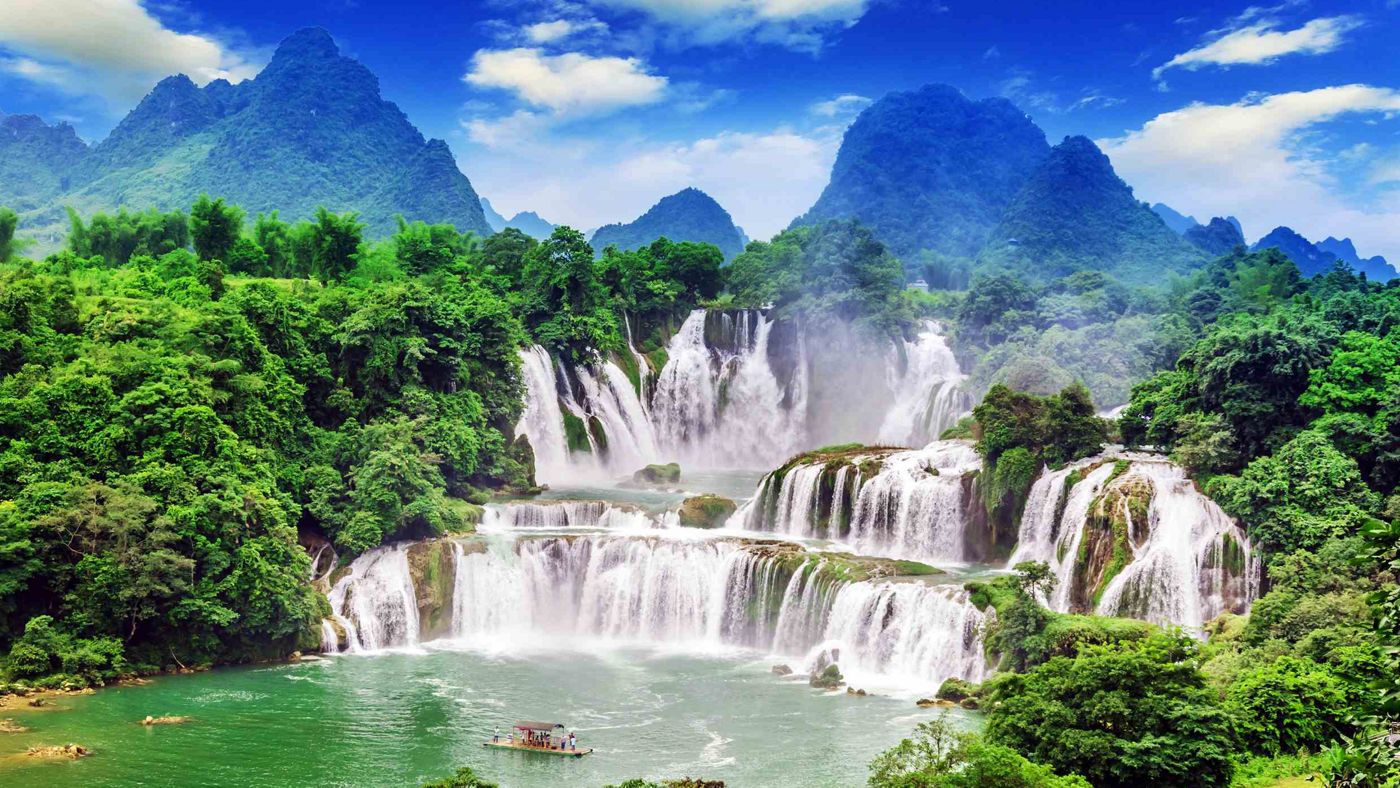 From the waterfalls of Ban Gioc to those of Pongour, Vietnam is home to a stunning and incredible selection of falls. Check out these absolutely stunning waterfalls in Vietnam if you ever have a chance to pay a visit.
Ban Gioc Waterfall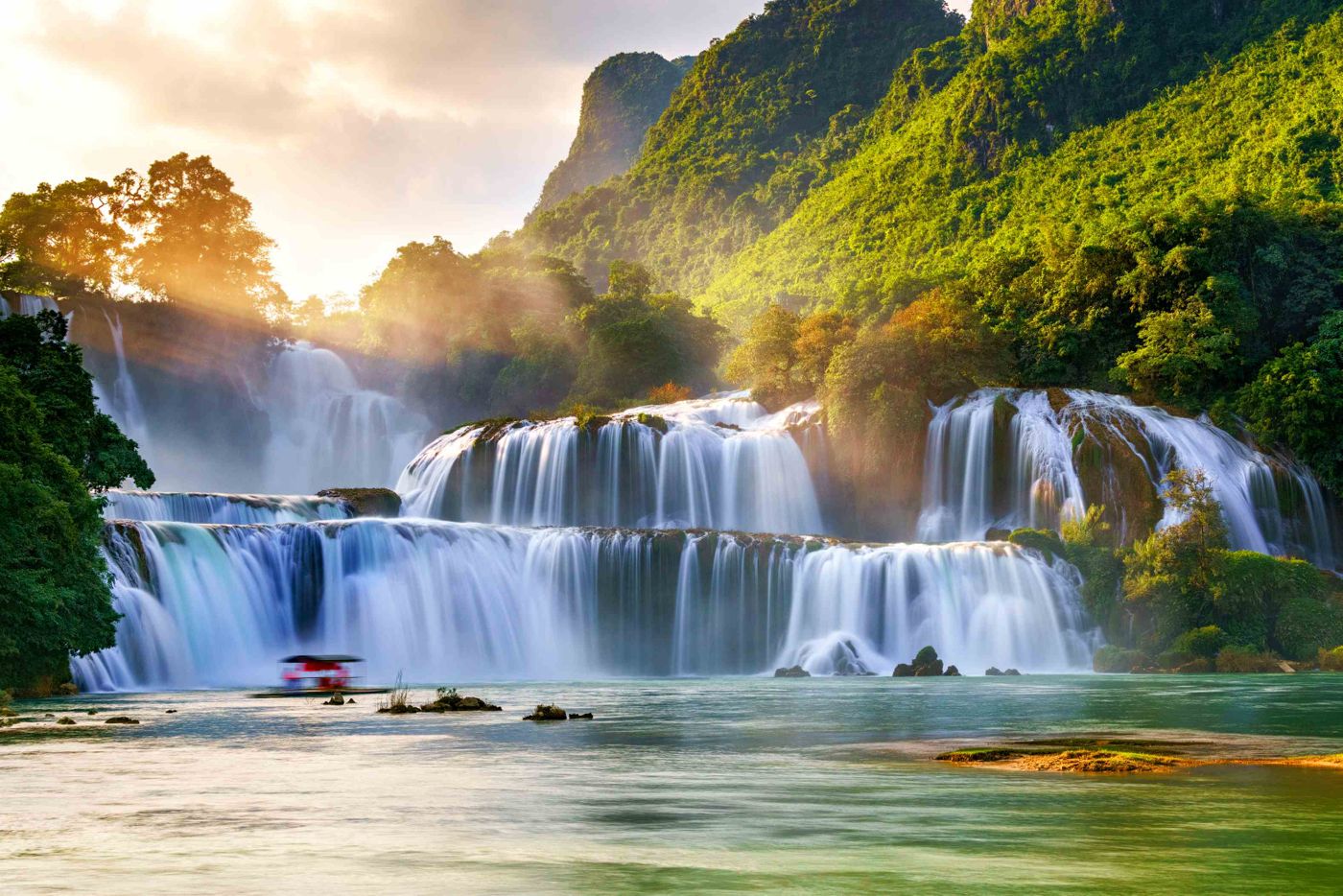 If you could custom build a desirable waterfall, it would resemble that of Ban Gioc, one of the largest, most majestic cascades in Vietnam. The falls, which have three magnificent levels divided by rocks and trees, have two sides: one in Vietnam and the other in China.
Location: Ban Gioc Waterfall, TL 211, Dam Thuy, Trung Khanh, Cao Bang, Vietnam
Elephant Waterfall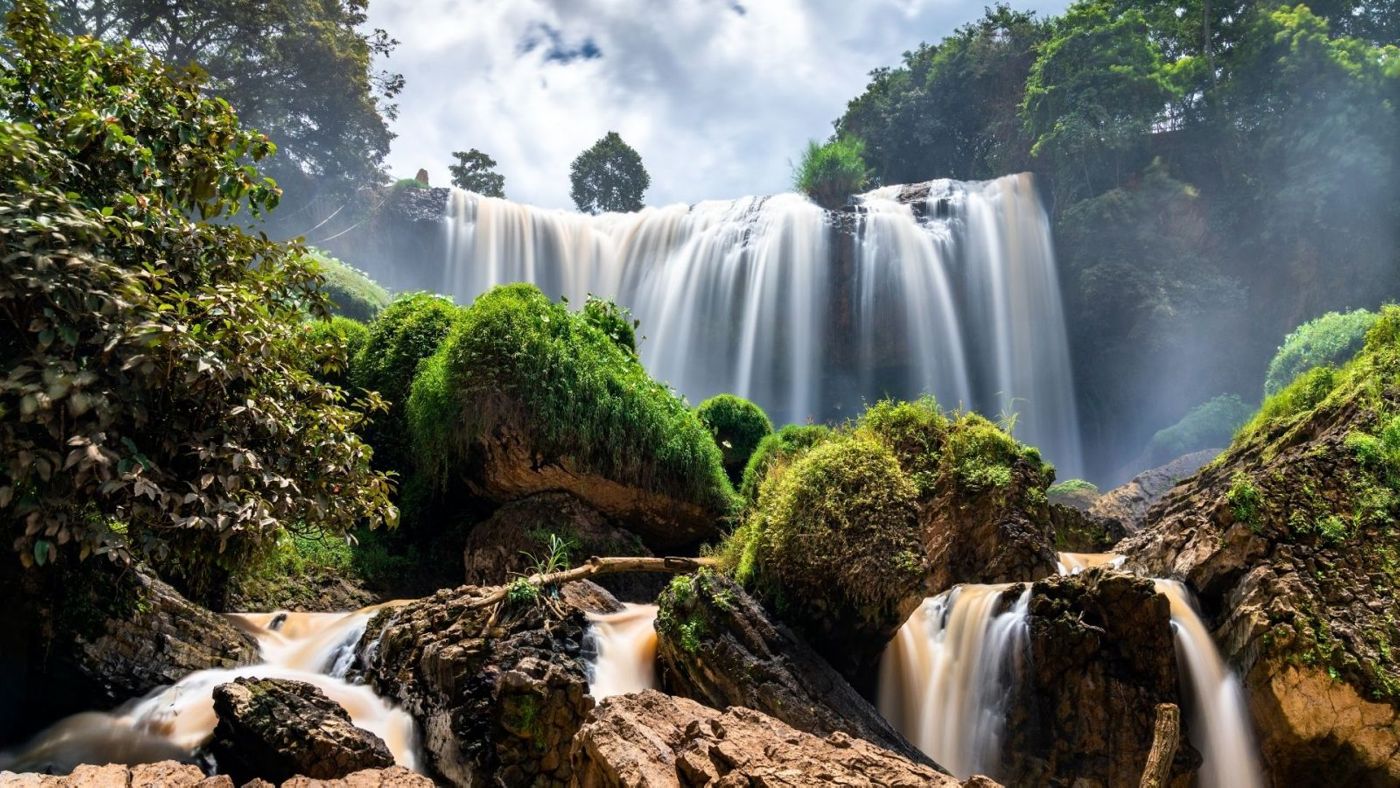 No, you're not in India. This Elephant Waterfall is actually in Nam Ban village, approximately 30 kilometres (19 miles) from Dalat's city centre. The best part is that you can get up close to this waterfall, allowing you to get the most mesmerising vantage point; however, it can be tricky due to the rugged trails and bracing spray.
Location: Elephant Waterfall, Nam Ban, Lam Ha District, Lam Dong, Vietnam
Pongour Waterfall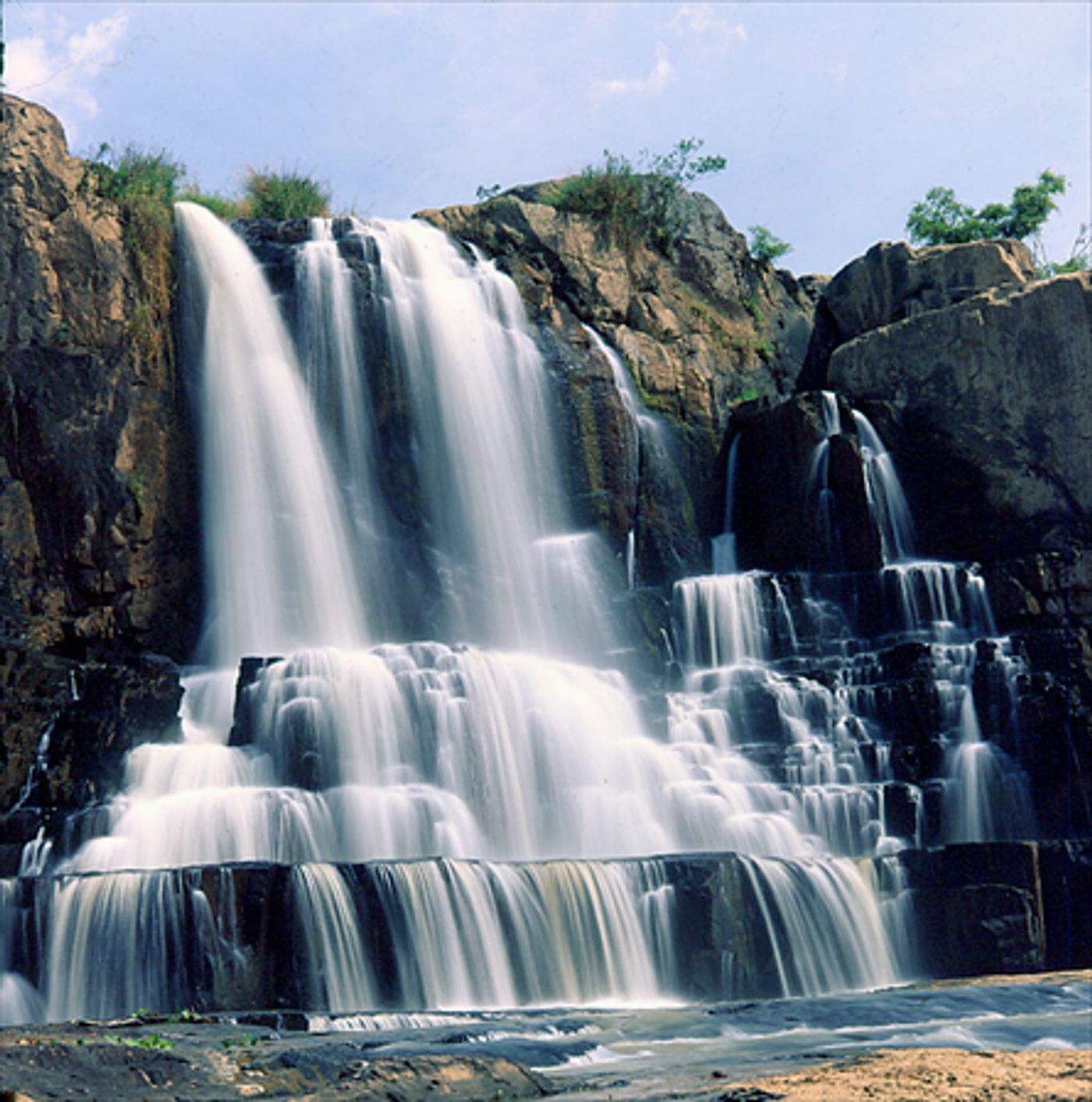 The setting can enhance the overall impression of a waterfall, and Pongour is a good example. The multi-layered falls allow visitors to get under and behind them, perfect for cooling down in the heat. While not as well known to tourists as the Elephant Waterfall, Pongour has the edge when it comes to ambience and untamed beauty.
Location: Pongour Falls, Than Tan Nghia, Ninh Gia, Duc Trong District, Lam Dong, Vietnam
Mu Waterfall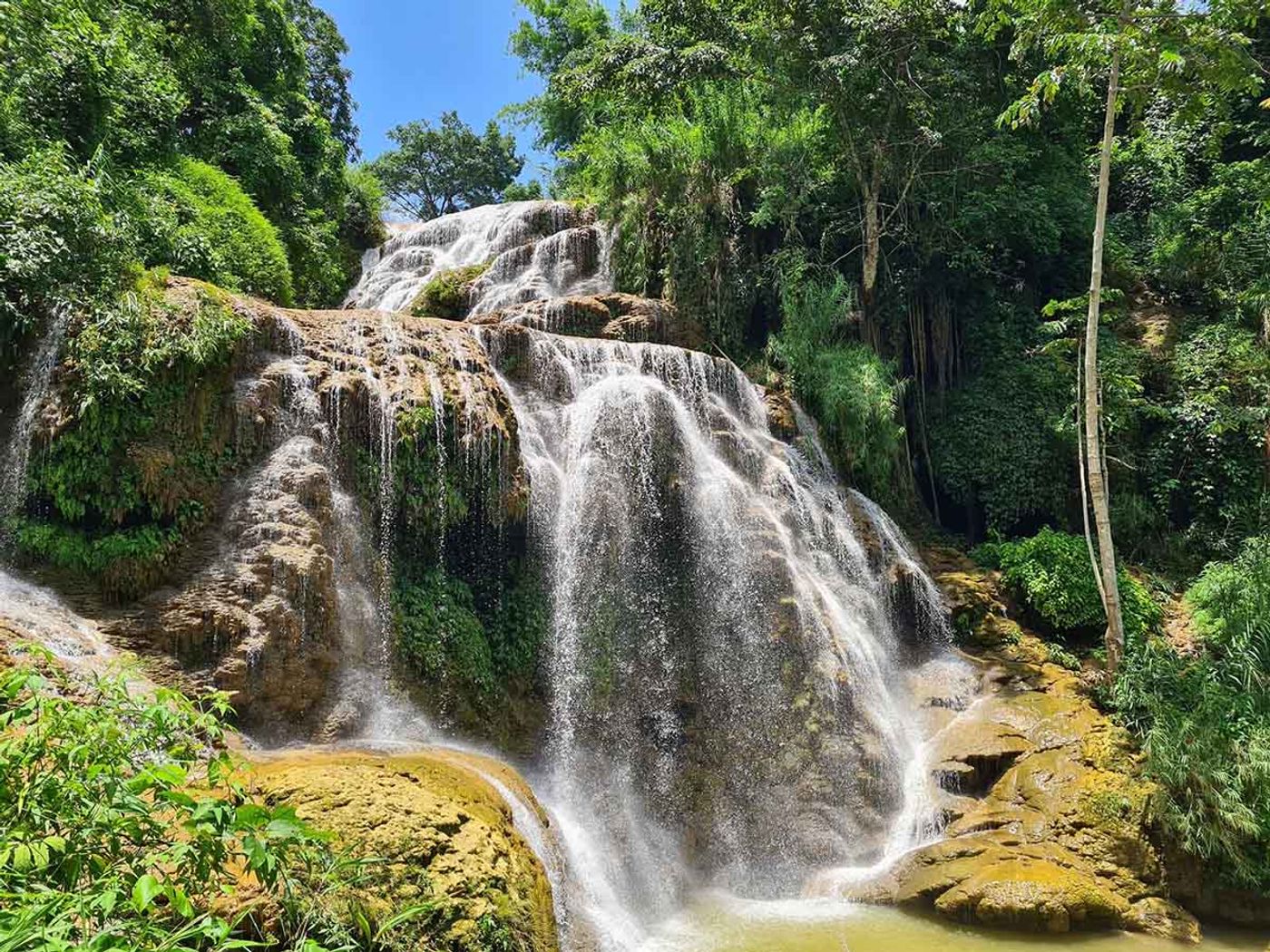 Located approximately 130 kilometres (81 miles) from Hanoi, Mu Waterfall makes a pleasant city break. Set among wild ruins and fig-scented woodlands, it's an ideal spot for dipping in the water.
Location: Mu Waterfall, Mu Village, Tu Do, Lac Son District, Hoa Binh, Vietnam
Tac Tinh Waterfall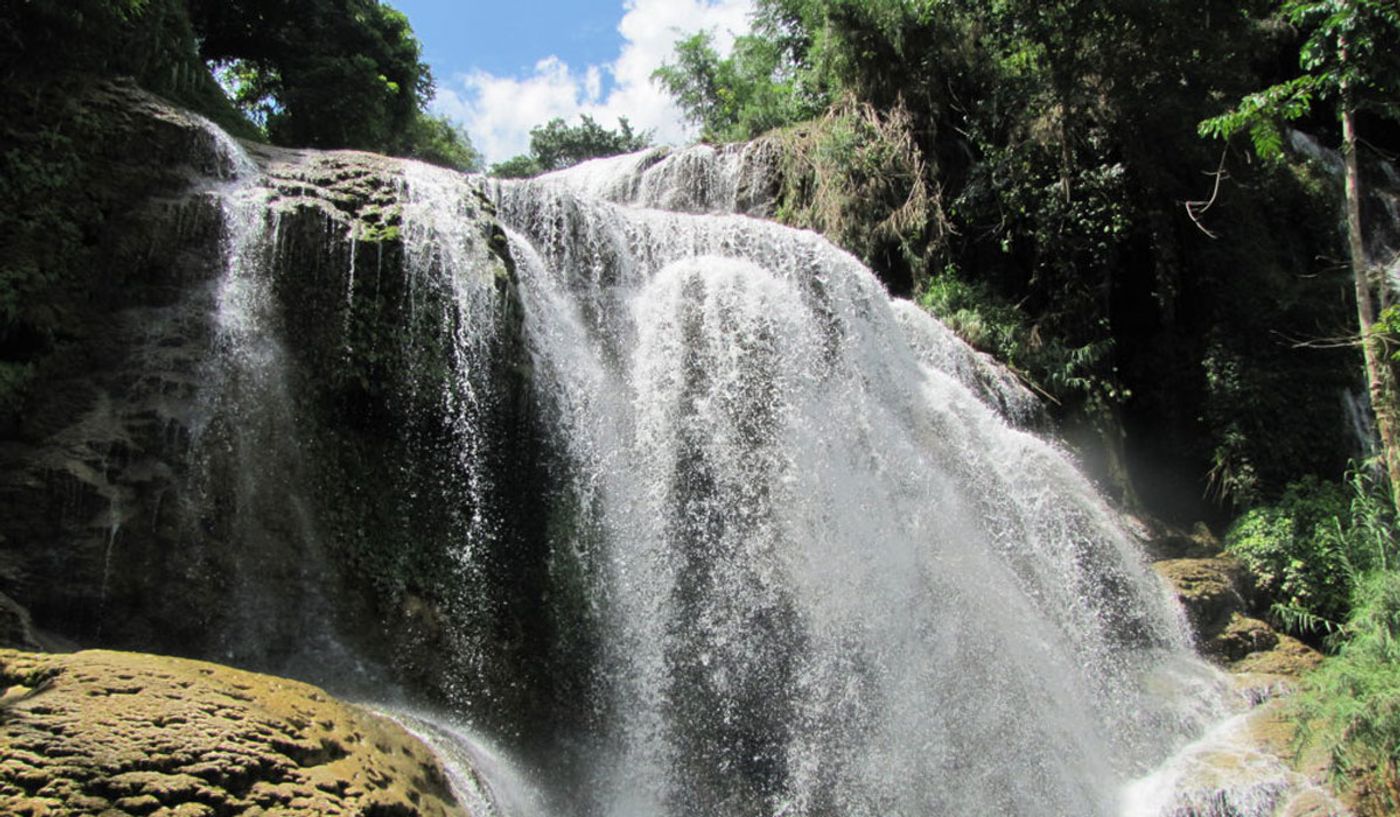 Tucked away in a small green valley where the Dao ethnic village resides, the pristine and pure beauty of Tac Tinh Waterfall will make you feel as though you have stumbled upon a bygone era.
Location: Tac Tinh Waterfall, Tam Duong, Lai Chau, Vietnam
Yang Bay Waterfall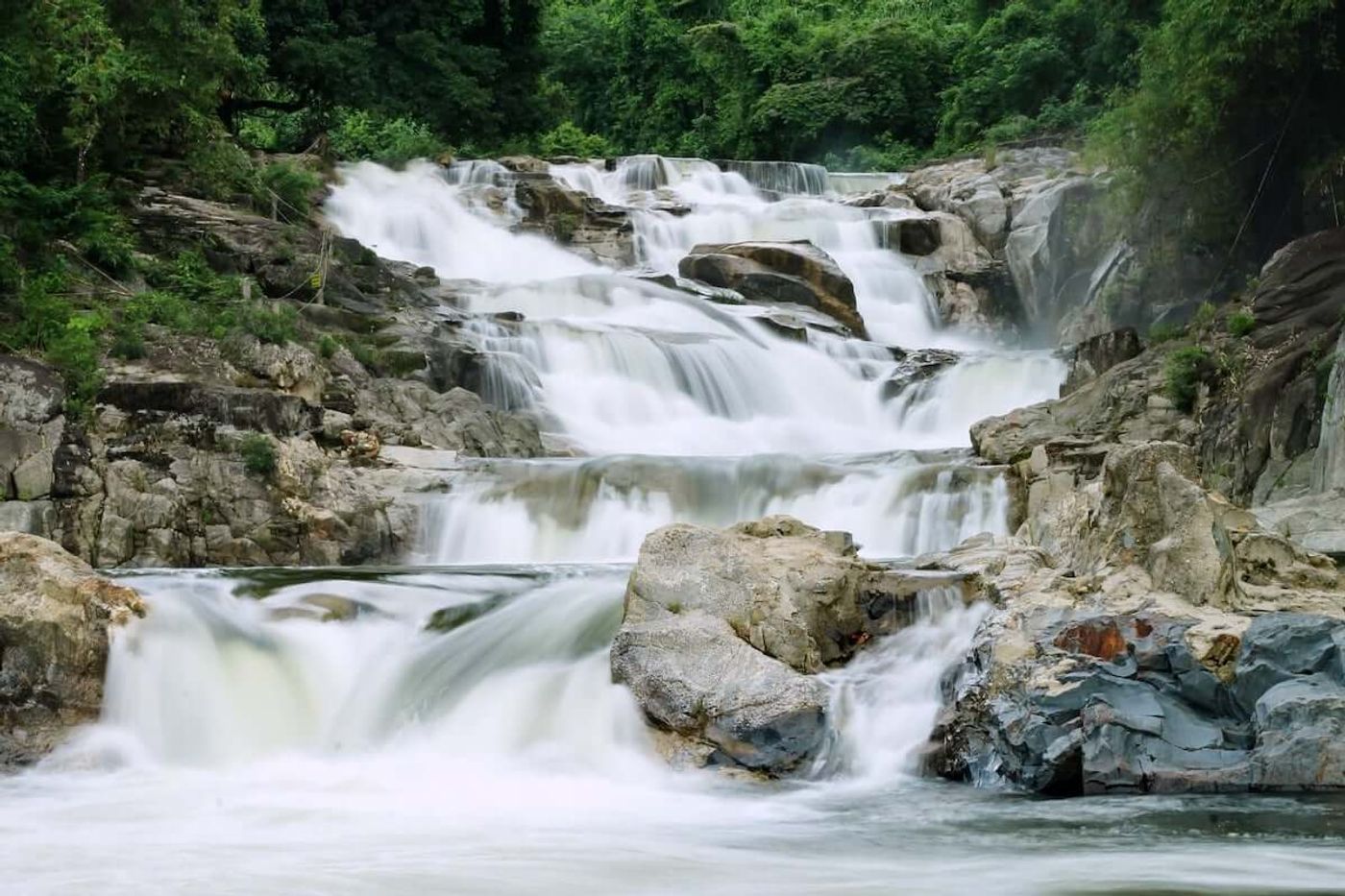 At Yang Bay, you are spoilt for choice, with hot springs, mud spas, and lagoon swims. It can be overwhelming with all of the activities on offer, but if you're simply looking for natural pools in which to cool off, Yang Bay is a pleasant and relaxing choice.
Location: Yang Bay Falls, Khanh Phu, Khanh Vinh District, Khanh Hoa Province, Vietnam