The ideal places for camping on your holiday in Vietnam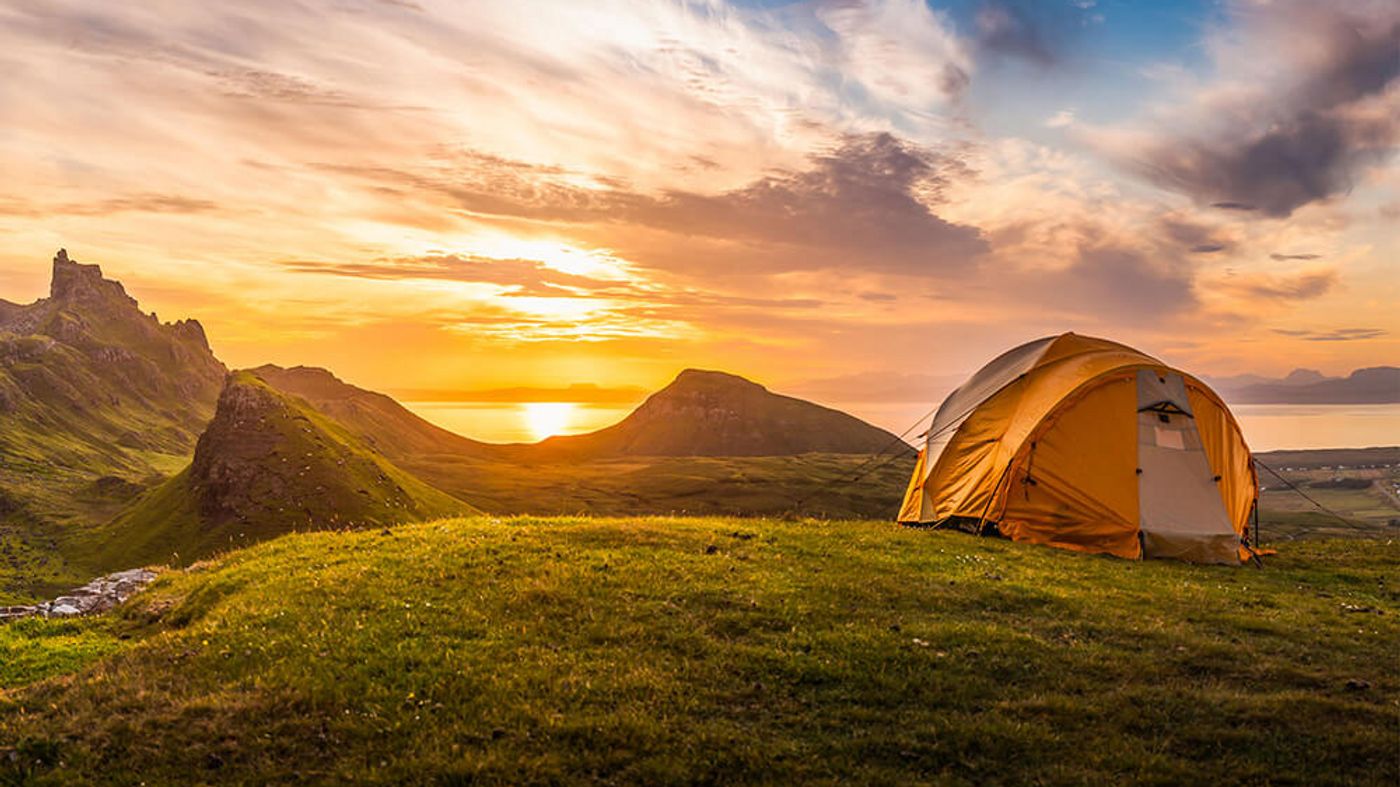 There are a lot of stunning and beautiful destinations for your vacation in Vietnam, but there are a limited number of official places for camping. Below is a list of the ideal places to go camping in Vietnam.
Da Han Waterfall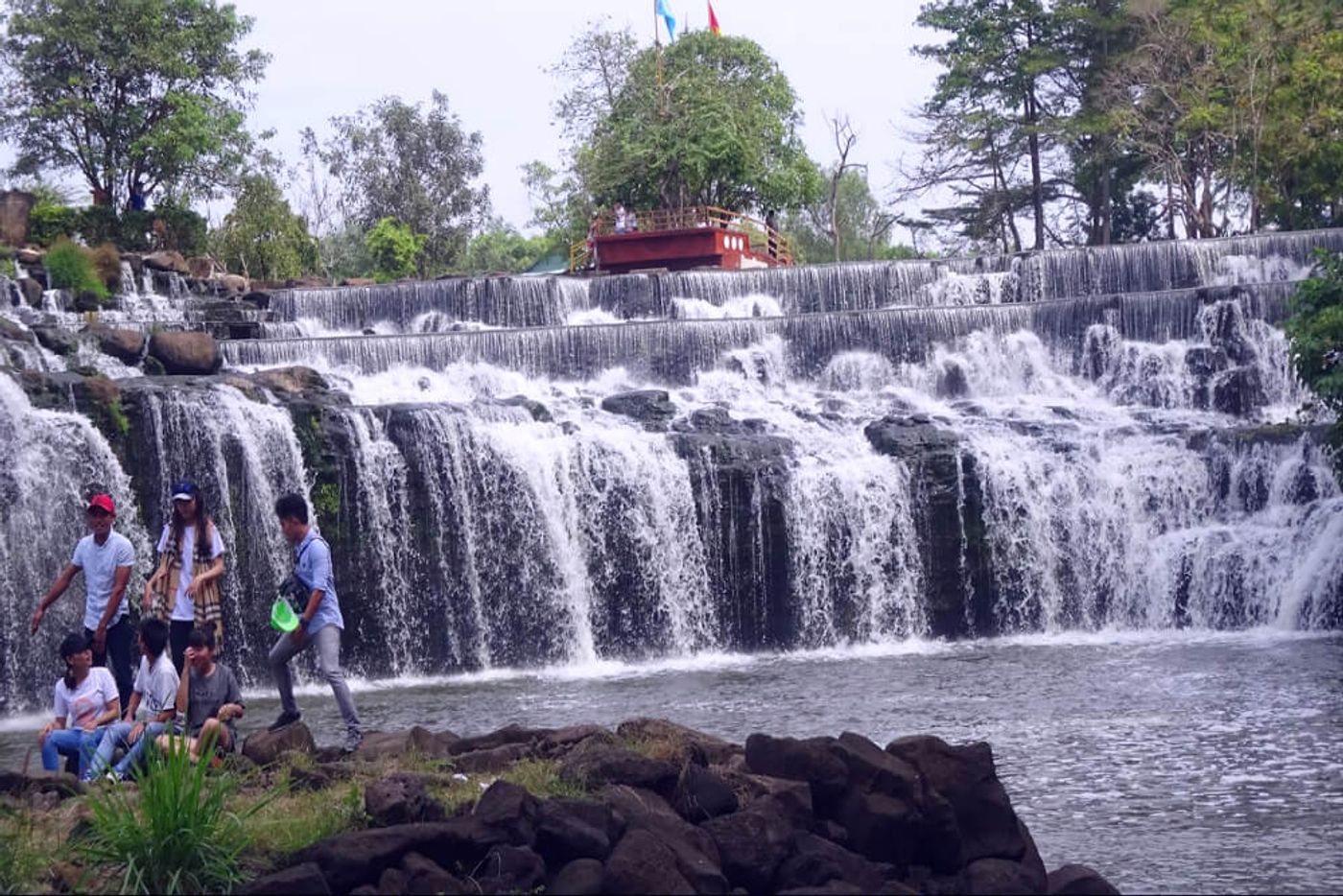 About 50 km far away from Ho Chi Minh City, Da Han waterfall is a famous tourist complex offering group activities, outdoor recreations, and camping space. Having stunning sceneries, this complex has a main feature which is three waterfalls named Chang and Nang and Da Han.
Visit Da Han, either with groups or alone, you could rent a hut or a tent with the price of 50,000 to 70,000 VND/day. Also, there are services for fishing, swimming, garden visiting, mountain biking, or off-road car racing. In addition, there is a market in which you could buy fruits and veggies, or souvenir stalls that you can buy gifts for your loved ones when coming back.
Ba Vi National Park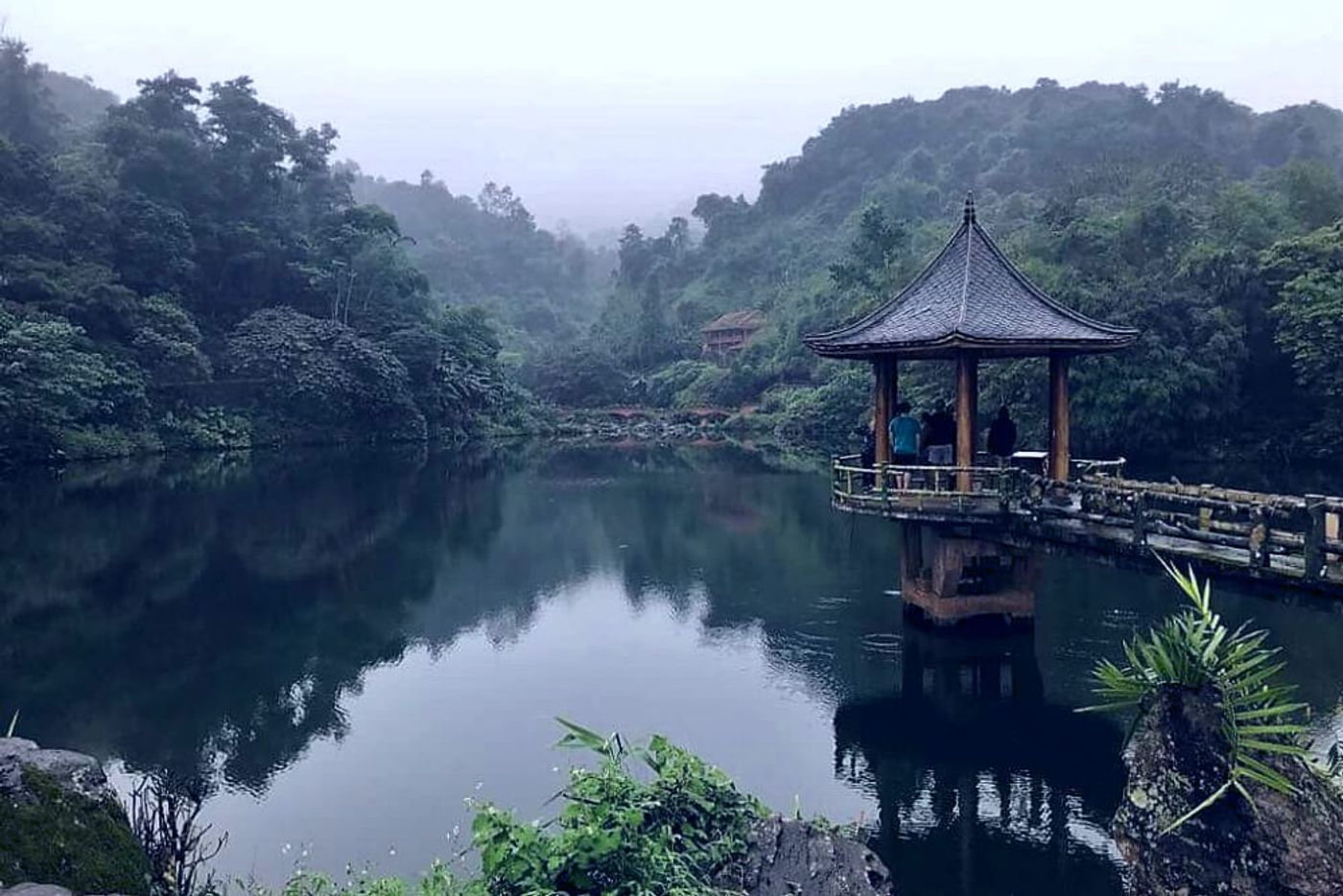 This is a famous destination for both local people and international travelers. During summer and early autumn, every weekend, there are hundreds of young people sitting on their motorbikes flock here in order to enjoy the clean and cool air as well as great sceneries of the nature. Here, there is a large pine forest which is suitable for camping.
You could set up your tent and or simply rent it for 150,000 – 200,000 VND/4-person tent. They could also prepare the campfire for you if required. There are other services for travelers to consider. The best means to go to this site is by motorbikes. Park your bike here overnight with a small fee.
Sao Bien (Starfish)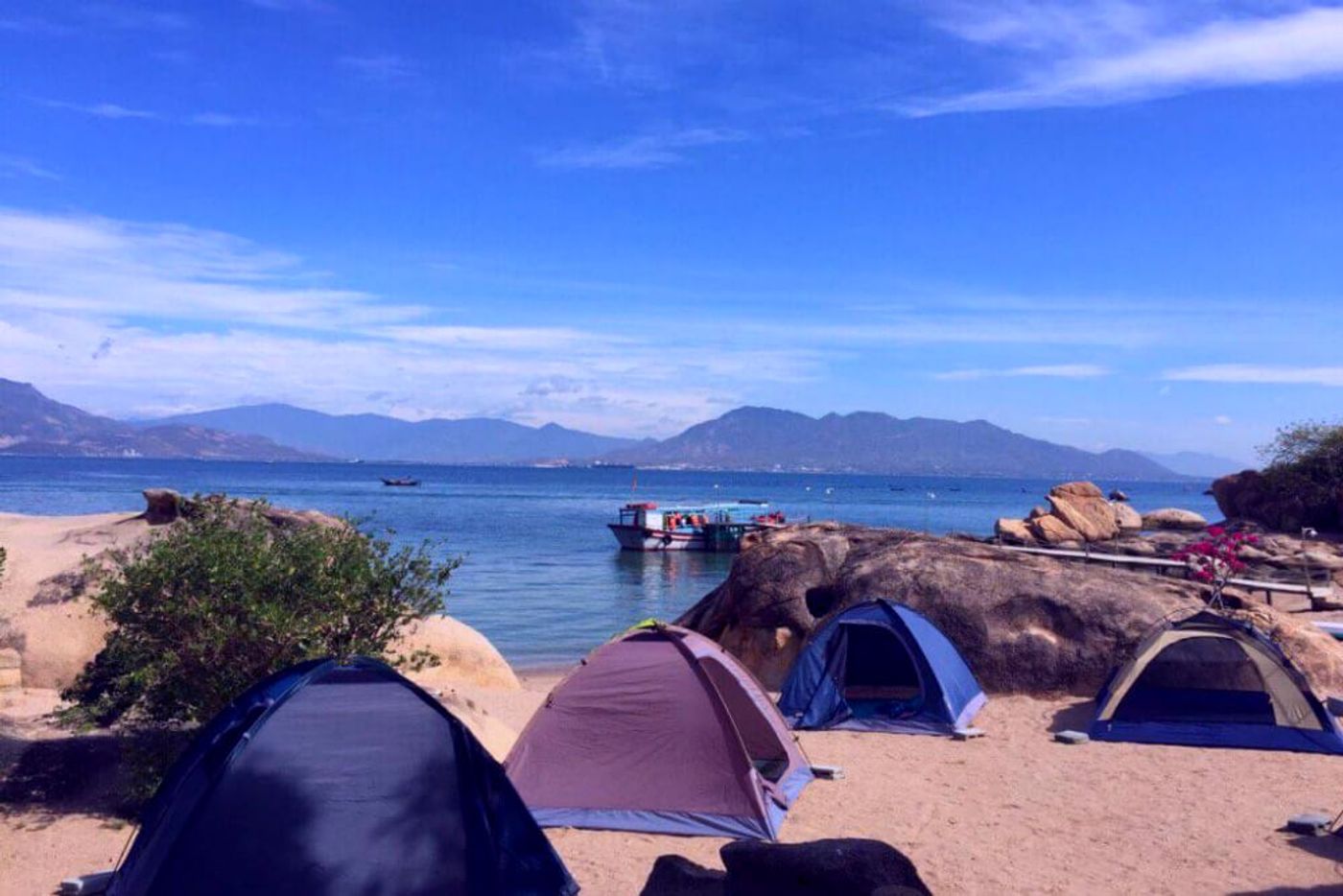 Sao Bien ecotourism business is located in Binh Lap Hamlet, a small village of Cam Lap commune that attracts many tourists for its beautiful beach and fishing villages under poetic mountains. Sao Bien has recently become a famous destination for backpackers for camping.
The beach is very big, clean and offers you stunning scene in the dawn. Arriving at the ecosystem site, you can relax in wooden bungalow or tent on the beach. Besides swimming and fishing, you can try many other interesting activities such as boating, kayaking, cycling on the beach, flying kite, fishing squid, camping, etc.
Dong Cao Plateau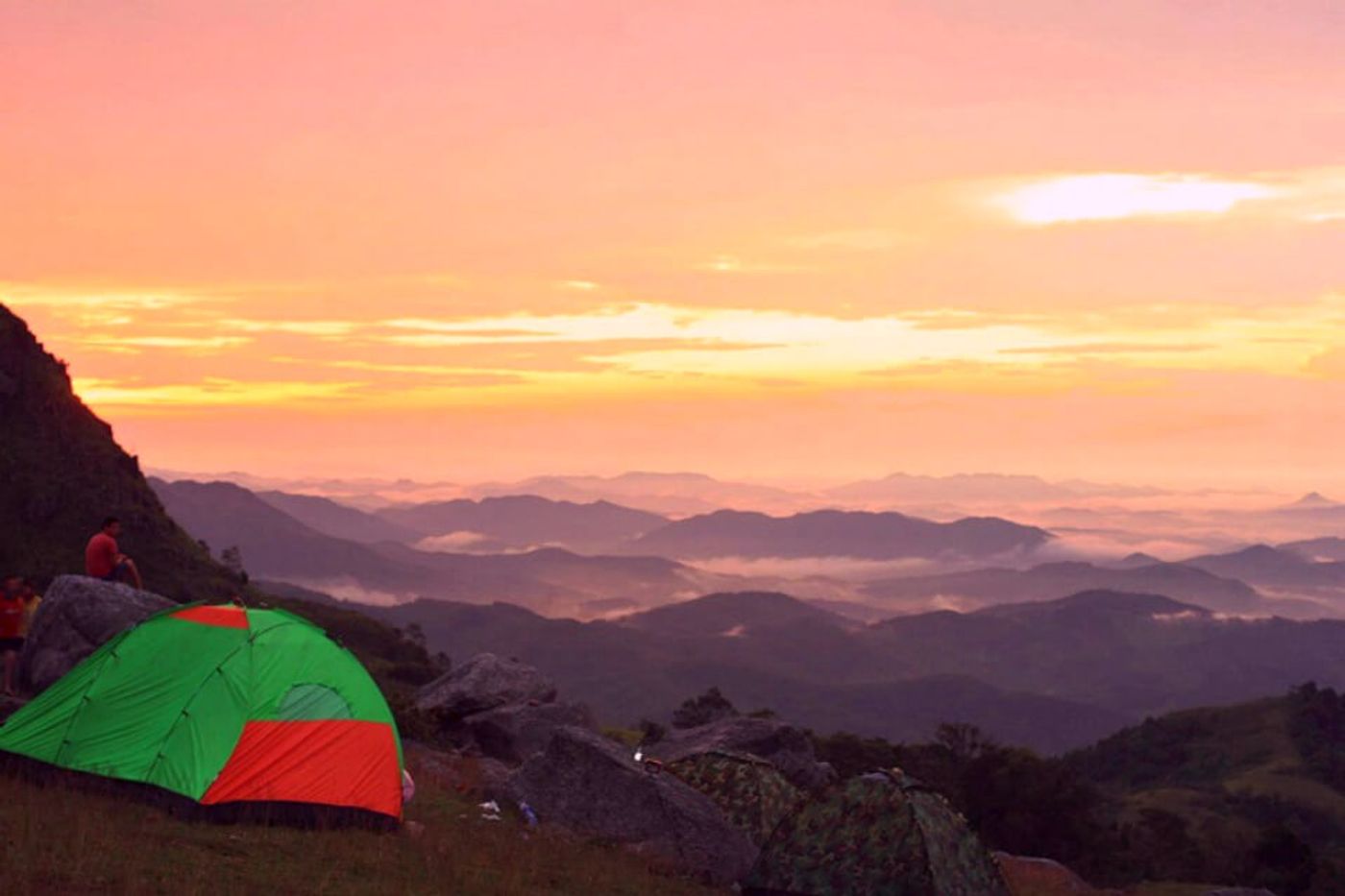 Located in Son Dong district, Bac Giang Province, about 150 km away from Ha Noi capital, Dong Cao plateau is one of the most attractive camping sites in Ha Noi. The plateau offers campers a large area, huge forest, foggy clouds floating over the mountains. Indeed, its wildness and purity make Dong Cao plateau become an excellent campground for adventurous travelers.
Sleeping overnight in a tent on Dong Cao plateau will be an amazing experience. In the peaceful and quiet area, you can feel the cool and fresh air, hear the howls of the wind and the sound of insects and watch splendid sky of bright stars and moon. Do not miss a trip with your best friends to Dong Cao plateau!
Ta Dung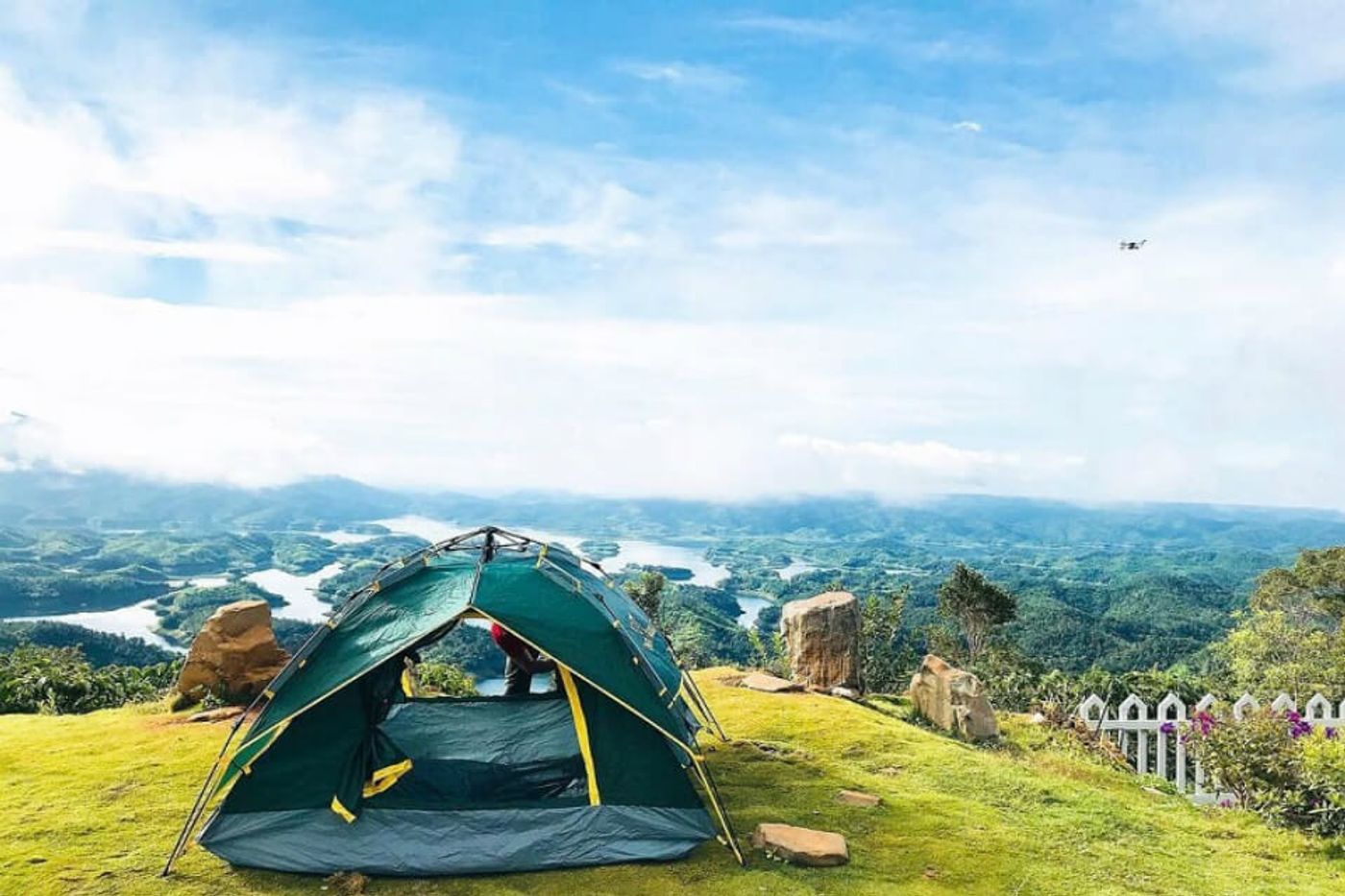 Located about 280 kilometers from Ho Chi Minh City, Ta Dung is a nature conservation area, located in the central highlands of Vietnam. In the middle of the region is the gorgeous Ta Dung Lake, with a small islet in the centre. You can boat your way over and set up camp. If you are patient enough, bring your fishing gear and catch some dinner.
Source Hiasia