Stay at these top luxury hotels in Siem Reap, Cambodia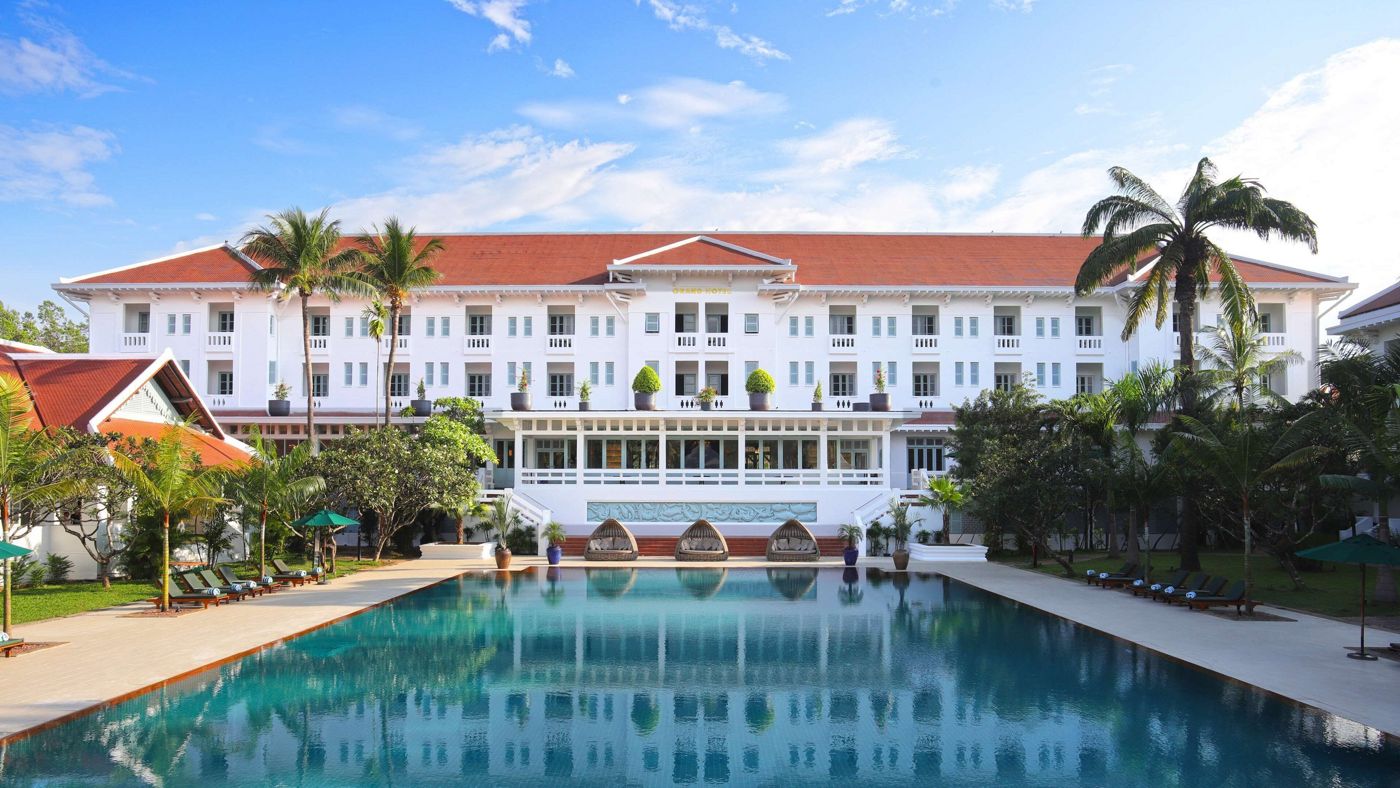 As Siem Reap is home to Angkor Wat – Cambodia's top attraction – the aptly dubbed Temple Town is awash with luxury accommodation to cater to the ever-increasing number of visitors. Here are some of Siem Reap's best luxury hotels at which to kick back and relax after a day of trekking around the temples.
Raffles Grand Hotel d'Angkor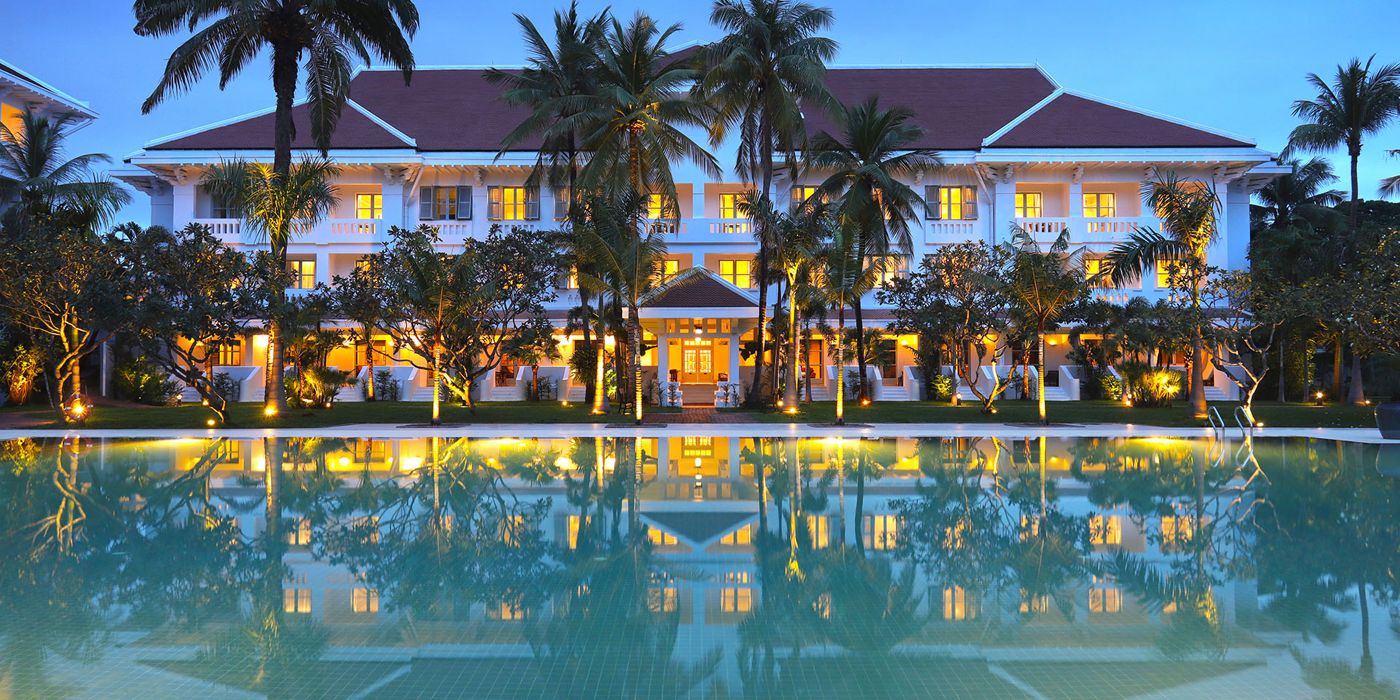 Located across from the Royal Palace, this historic hotel first opened its doors in 1932. Spread across 15 acres that take in landscaped gardens, tropical foliage and an expansive swimming pool, the centrally-located Raffles resort is an oasis of calm. A range of restaurants and bars are available onsite and rooms span a range of luxury suites, from the Cabana Suites to two-bedroom villas with personal butler service. Golf enthusiasts can also enjoy the award-winning Nick Faldo designed Angkor Golf Resort.
Amansara Resort, Charles De Gaulle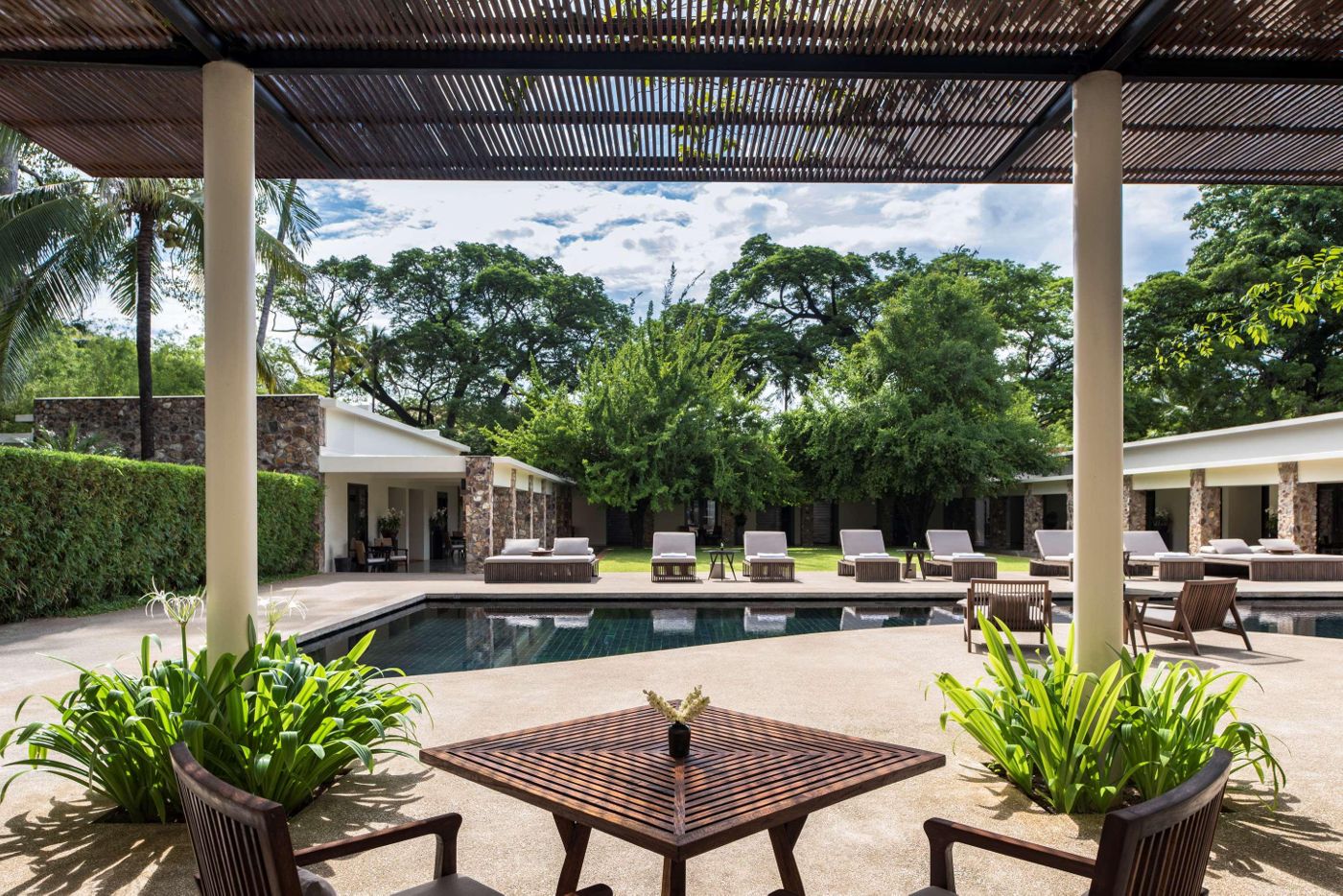 This exclusive resort is the former royal retreat of King Norodom Sihanouk, who recruited French architect Lauren Mondet to design it in 1962. Created to accommodate visitors unable to stay at the nearby Royal Palace, the grounds were abandoned during the Khmer Rouge reign of 1975 to 1979. In 2002, Aman bought the property and transformed it into the exquisite resort that stands today. A total of 24 suites – 12 with private plunge pools – dot the space, which is also home to two swimming pools, a restaurant and spa. A simply stunning spot to stay.
Jaya House Riverpark, Siem Reap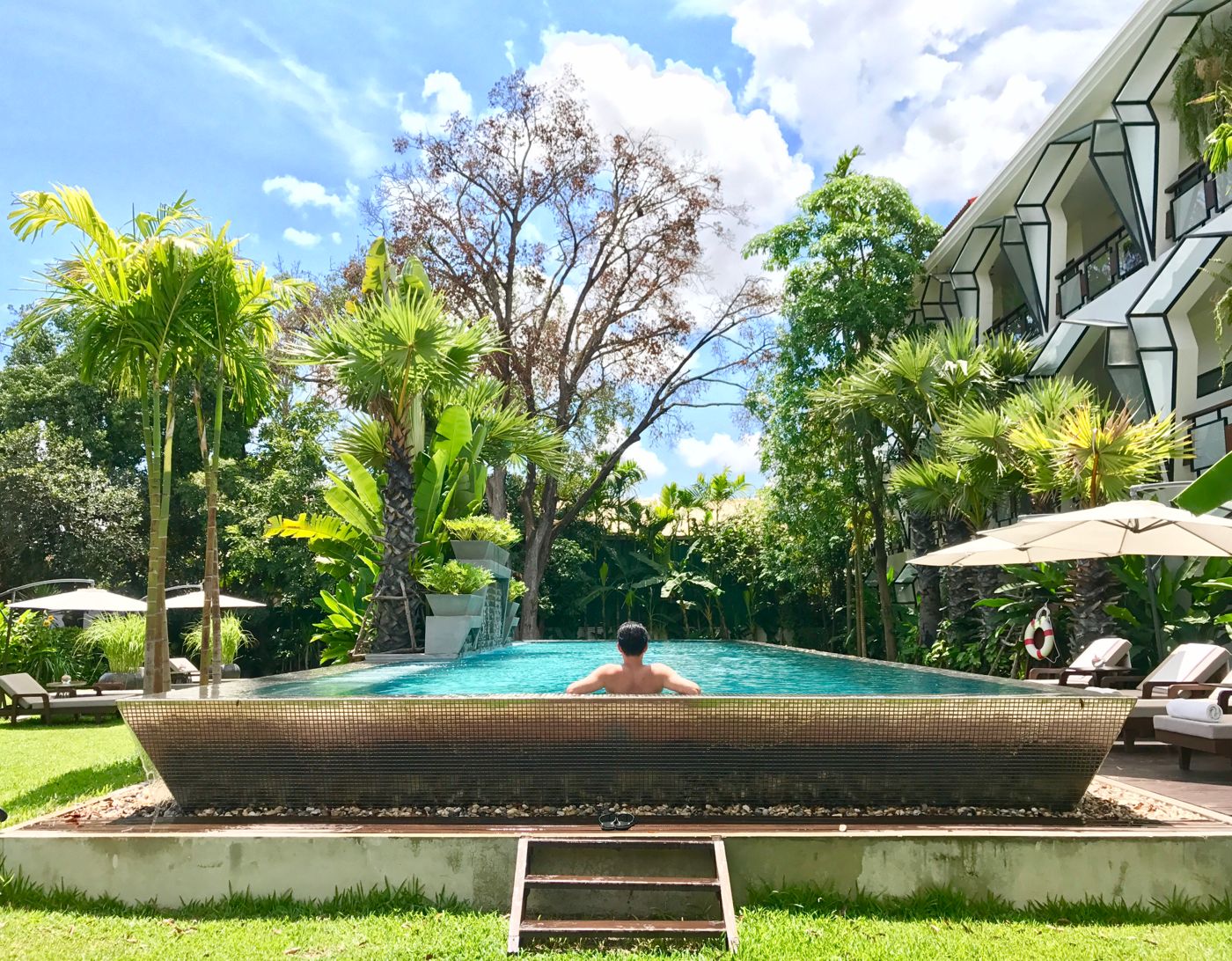 Another hidden slice of luxury can be found at Jaya House Riverpark, which sits on a quiet stretch of Siem Reap River, about a 10-minute tuk tuk drive from the centre of town. Nature is the order of the day, with the resort full of trees and tropical plants. Each of the 36 rooms has either a balcony or direct access to the garden or one of the two swimming pools. And the hotel also pays testament to Siem Reap's thriving creative scene, with world-renowned Eric Raisina designing the uniforms and the walls home to a range of local art.
Shinta Mani Angkor - Bensley Collection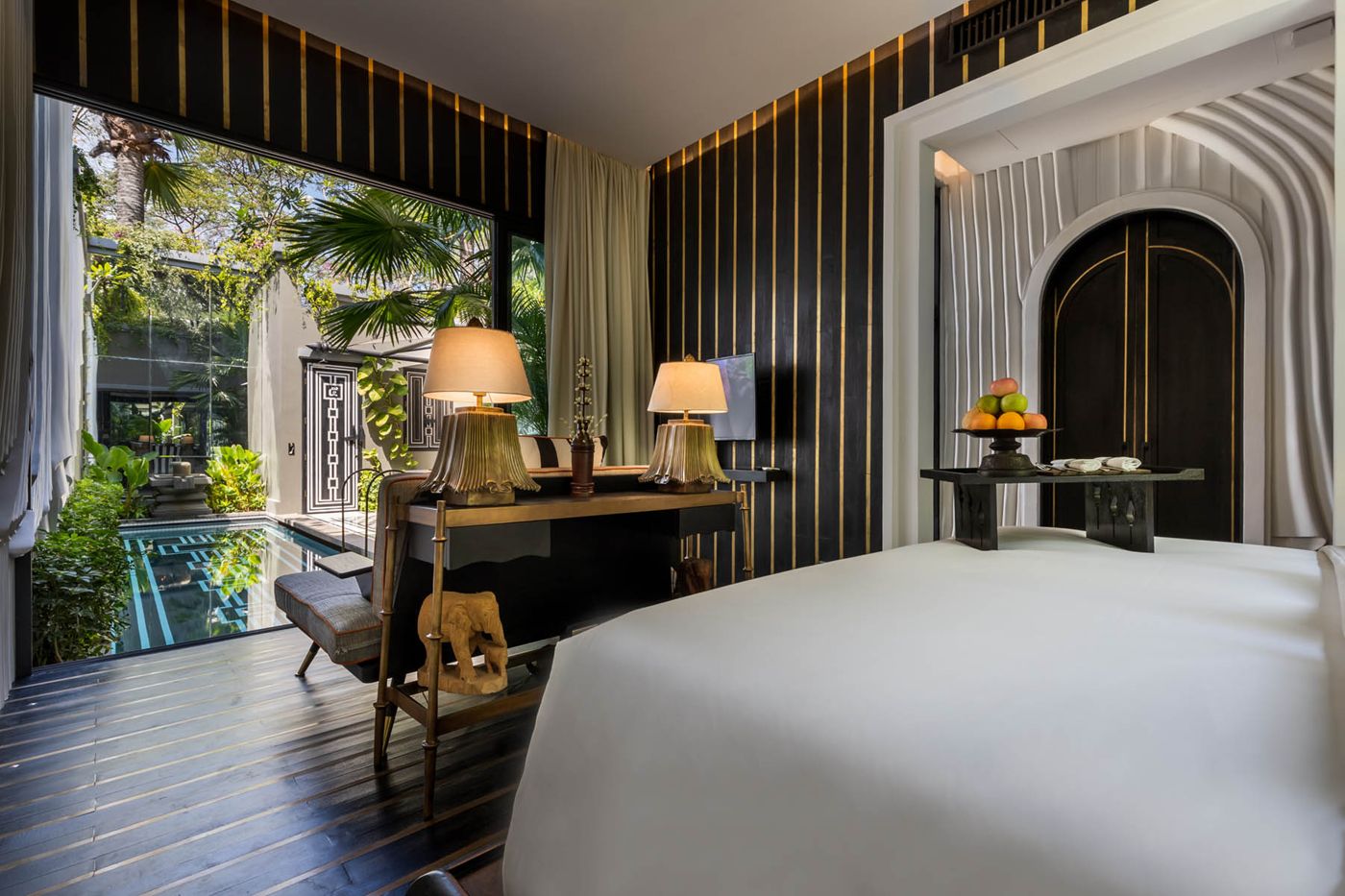 Slated to open in mid-December, Shinta Mani Angkor boasts 10 super-luxe villas in private compounds, complete with 9-metre indoor pools. Aiming to redefine Cambodia's luxury market, the exclusive brand has teamed up with acclaimed designer and architect Bill Bensley to launch the first in its Bensley Collection – an exclusive portfolio of super luxe hotels. Each of the spacious, two-floor villas are surrounded by lush gardens, affording complete private. Six can be combined into a three 312sqm two-bedroom villa – each with their own pool – to accommodate a family or larger group. Bensley Butlers are also on hand to scatter petals in the outdoor bath, help with poolside or rooftop barbecue or set up a sky bed.
Le Méridien Angkor, Siem Reap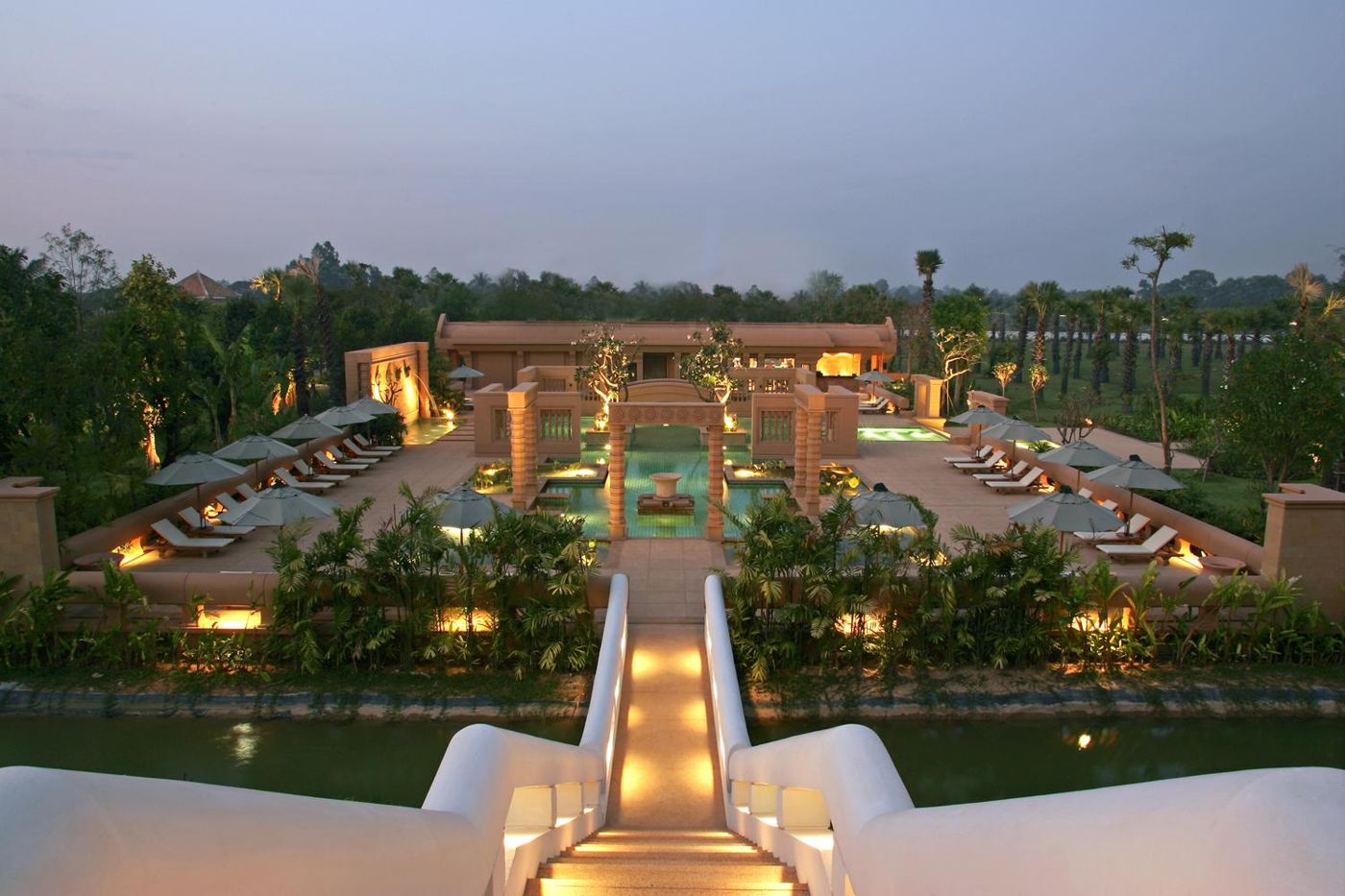 Taking in 213 rooms, Le Meridien Angkor sits close to the temples and, despite its size, emulates a sense of calm. Fusing European style with contemporary Cambodian designs, the hotel has a large swimming pool, two restaurants, a lobby lounge and bar and a spa and fitness centre.
Park Hyatt Siem Reap, Siem Reap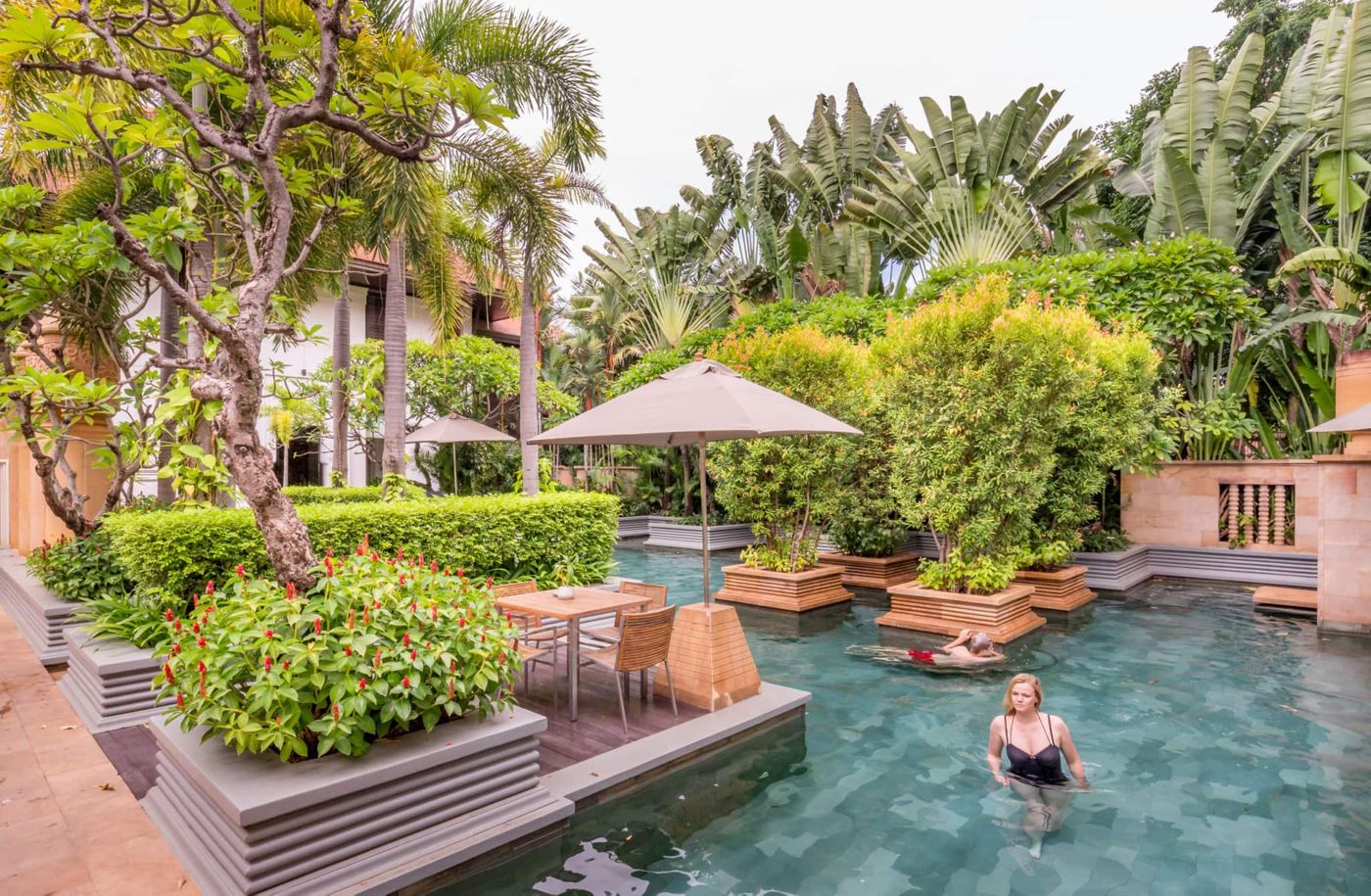 Despite being located slap bang in the centre of Siem Reap town, Park Hyatt Siem Reap still manages to house a tranquil haven amid the outside hustle and bustle. The 107-room hotel's focal point is the central swimming pool and water garden. More upmarket suites boast private garden terraces and outdoor baths.
Source: Internet