All You Need To Know About Vietnam Visa
Venturing into the captivating land of Vietnam has just become more straightforward. As travel enthusiasts and globetrotters set their sights on this mesmerizing nation, understanding the ins and outs of visa application methods is paramount. In this comprehensive guide, we unravel the diverse avenues available for obtaining a visa to Vietnam, ensuring that your journey begins with the utmost convenience.
1. Vietnam Visa Exemption List
As of 2023, citizens from 25 selected countries can visit Vietnam without needing a visa. All you need is a valid passport with at least two blank pages for stamps. You can check if your country is on the visa-free list below. However, if your country isn't on the list, you'll have to get a visa to enter Vietnam.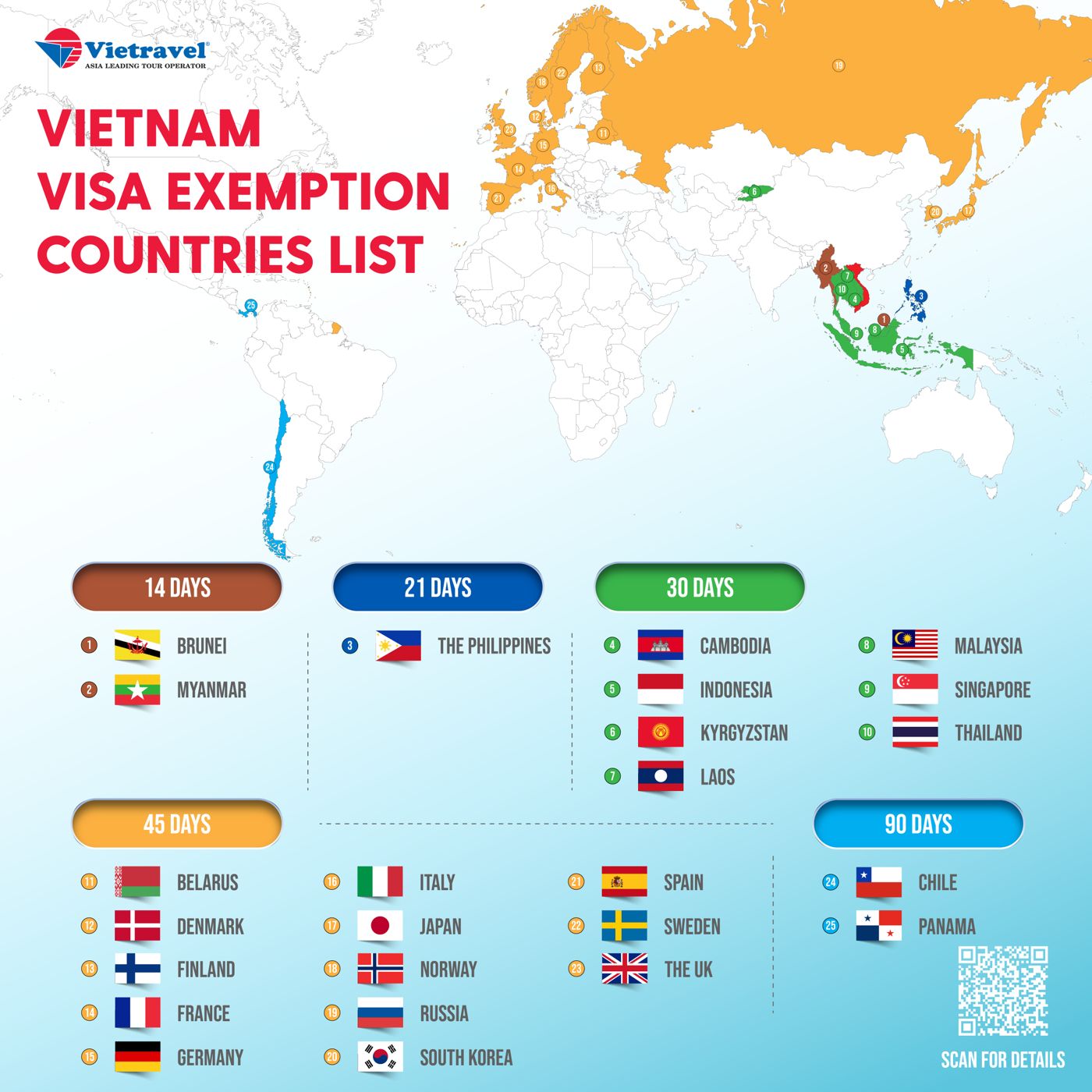 Check for: Vietnam Travel Guide 2023
2. How to Apply for Vietnam
If you're not among the lucky ones benefiting from Vietnam's visa exemptions, there's no need to fret. This guide presents you with three accessible and efficient avenues to secure your Vietnam visa.
2.1. Vietnam E-visa
Starting from August 15, 2023, Vietnam has introduced an innovative electronic visa (e-visa) system applicable to individuals of all nationalities.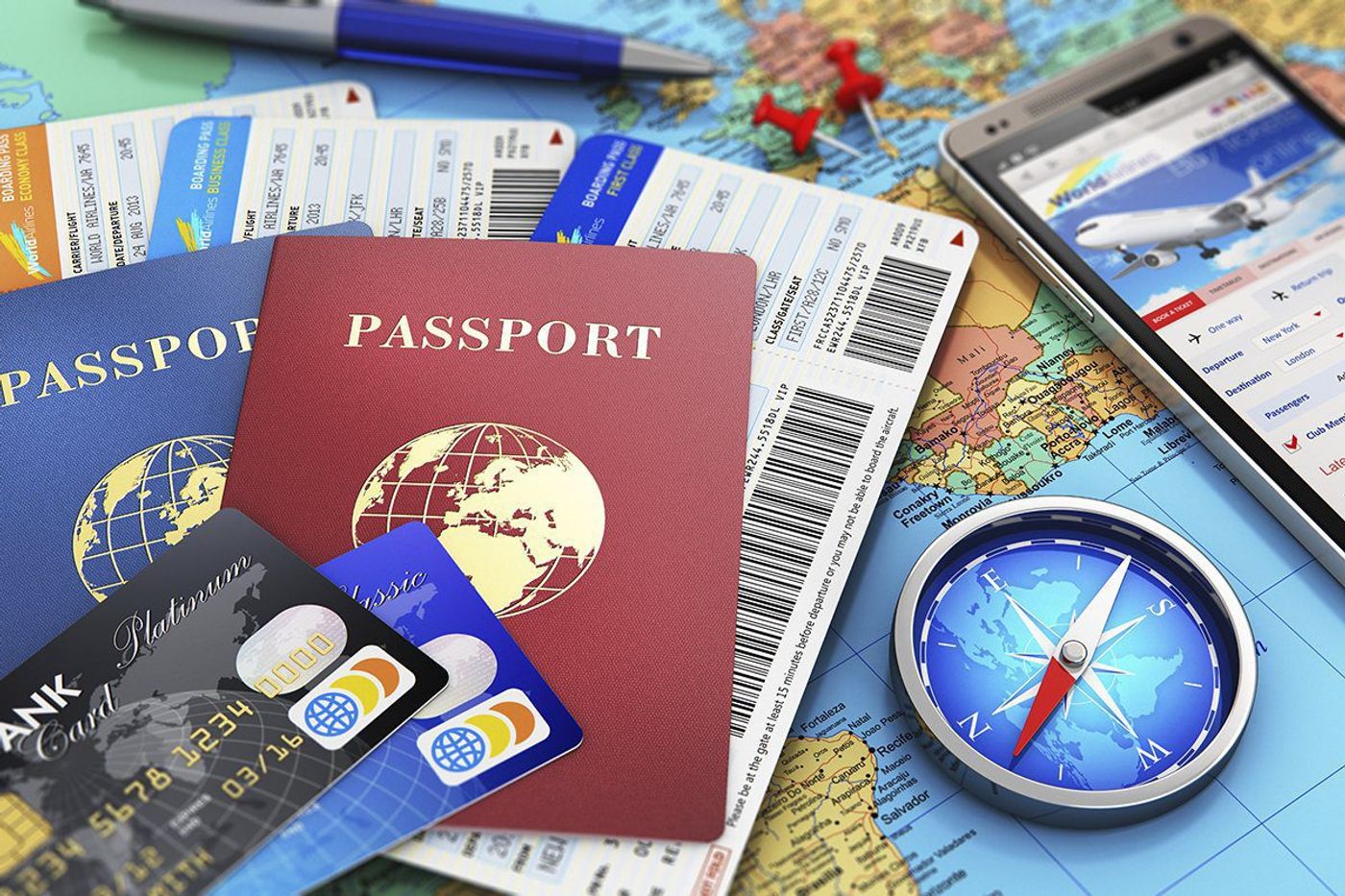 Tap for more information about Ninh Binh Travel Guide
Vietnam's e-Visa process is a simple and user-friendly way to get a visa online. The whole process, from applying and paying to receiving the visa, happens online and takes just three business days.
a. Vietnam e-Visa Requirements:
A passport with six (6) months of validity
A photo in .jpg format of your full passport data page
A passport photo in .jpg format (4x6, white background, without glasses)
A valid international credit or debit card
An email address for support purposes
A temporary address in Vietnam
Your entry and exit dates and entry and exit points/airports
b. How to Apply for Vietnam's e-Visa
Step 1: Access the Official E-Visa Portals
Visit either of these official e-visa portals to initiate the application:
Vietnam Immigration Department's portal
Ministry of Public Security's National Public Service Portal
Step 2: Provide Trip Details
Enter your intended entry date, stay duration, chosen entry and exit points, and temporary address in Vietnam.
Step 3: Choose Visa Type
Select a single-entry or multiple-entry visa within the application form.
Step 4: Upload Passport Information
Upload images of your passport data page and passport photo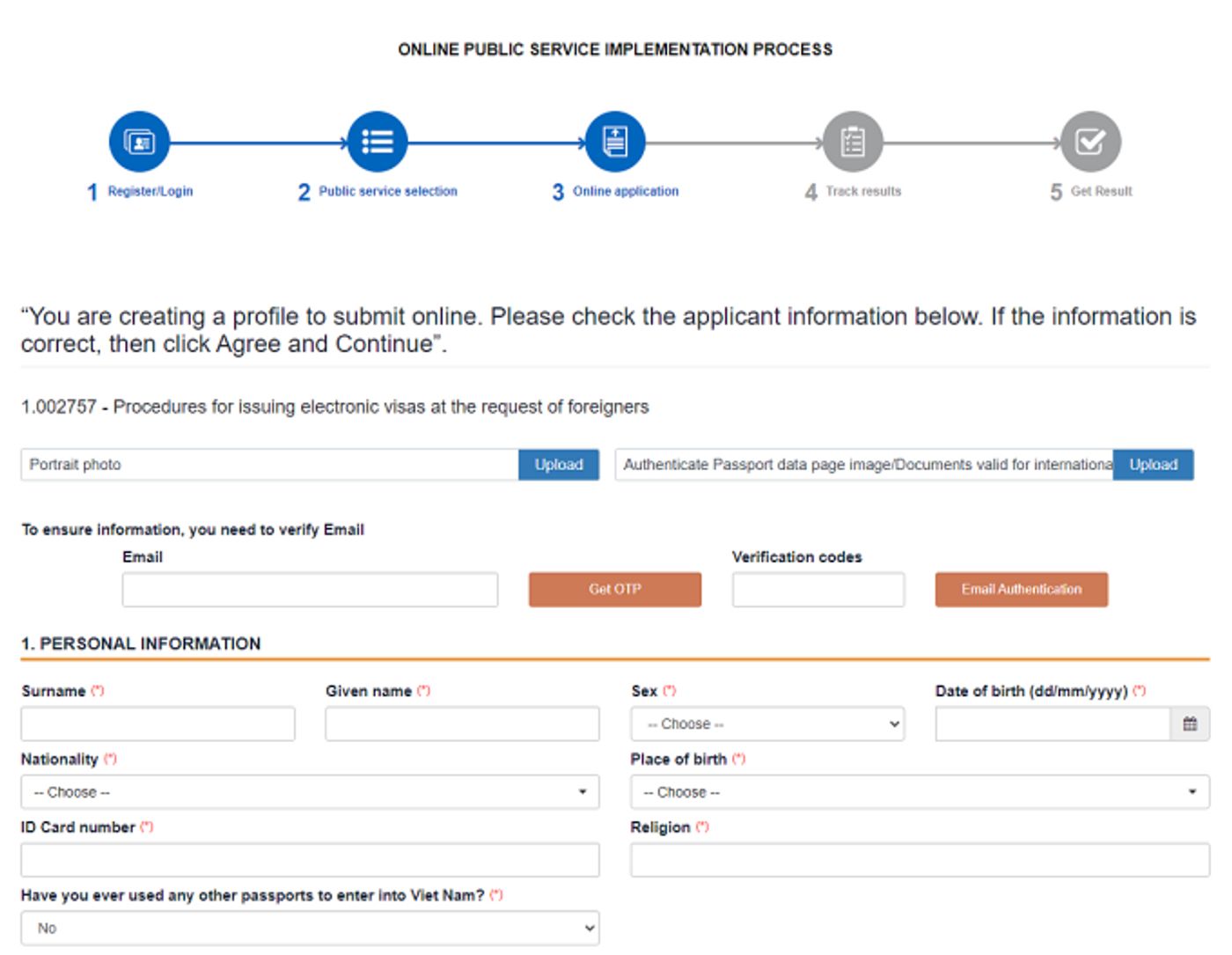 Step 5: Submit the Application
After completing the form and uploading documents, submit the application.
Step 6: Pay the Visa Fee
Once submitted, you'll receive an electronic dossier code. Pay the $25 fee for a single-entry visa.
Step 7: Track Application Status
Monitor progress using the provided code on the e-visa portal.
Step 8: Await Visa Issuance
Expect the e-visa in around three working days. After three days, you may search for your visa at this link.
Step 9: Entry Through Designated Checkpoints
The e-visa permits entry at 29 international checkpoints, including 13 airports. View the list here.
2.2 Visa on Arrival / at Vietnam Diplomatic Missions with Approved Visa Letter
An Approval Letter is a letter issued by Vietnam Immigration Department that allows you to enter and exit Vietnam for a given time period (1 month or 3 months – single/multiple entries). With the approval letter, you can pick up your visa upon arrival at one of eight international airports in Vietnam (Hanoi, Ho Chi Minh City, Da Nang, Hai Phong, Khanh Hoa, Can Tho, Dalat, and Phu Quoc) or at the Vietnam Embassy/Consulate in your country.
If you book tours with Vietravel, we will support you get this Approval Letter with a service fee. In case your application is denied by Vietnam Immigration Department, we will refund this service fee. Processing time: 7 working days or more depending on your nationality.
Please note: The Embassy reserves the right to request further information and documentation from applicants and to deny approval for any visa application without necessarily providing an explanation for visa denial.
For Visa On Arrival: At the airport, the corresponding authorities will verify the details on the approval letter based on your passport and travel documents for you to get Visa Stamped (fee: $25) on your passport.
For getting Visa at Vietnam Embassy: At a Vietnam Embassy/Consulate, the visa procedure will take around 7 days to process. Visa fees will depend on the type of visa for which you are applying. Travelers can get their visas processed at any Vietnam Diplomatic in any country to enter Vietnam for tourism.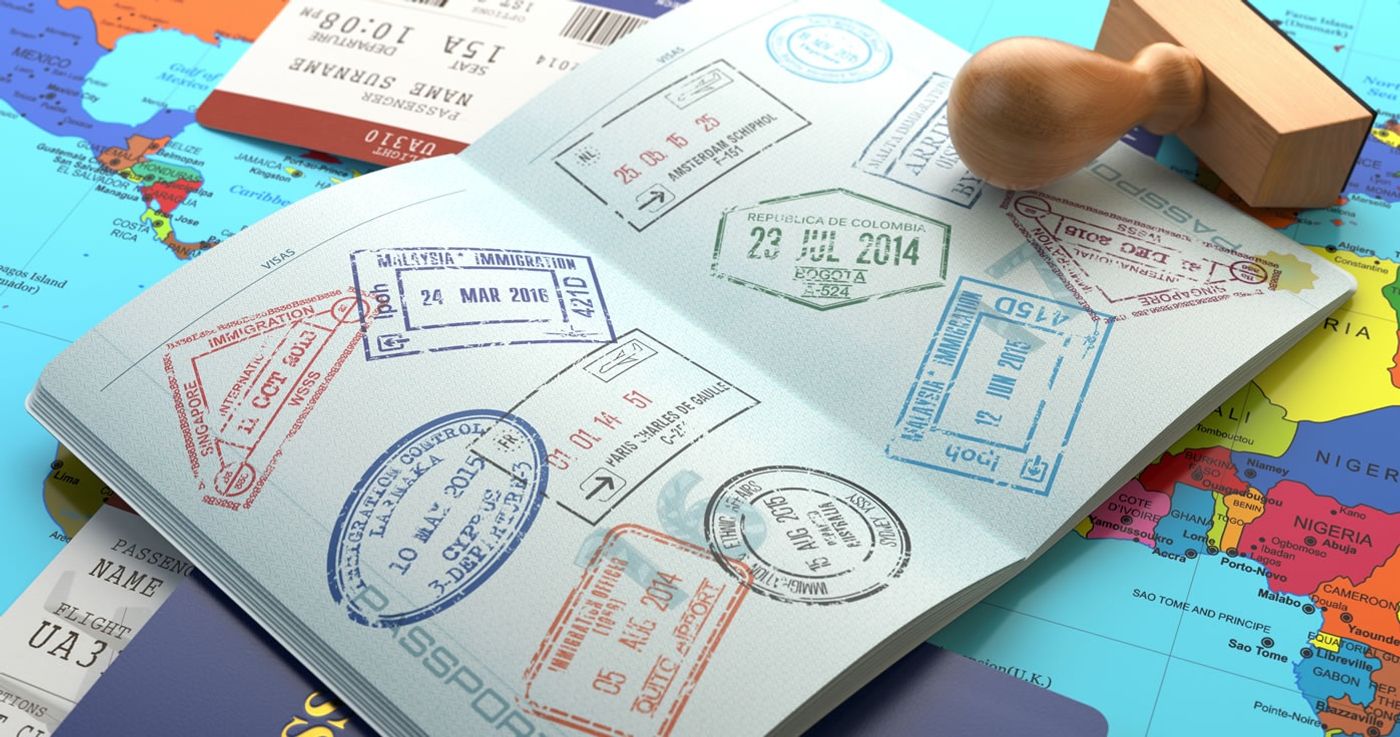 Check for: Ho Chi Minh City Travel Guide
Vietnam Approval Visa Letter
To get a Vietnam visa on arrival at Vietnam Diplomatic or the airport, travelers will need to obtain a visa approval letter beforehand, then get on the flight to Vietnam and get a visa stamped upon landing at Vietnam airport.
Details about the procedure for getting a visa on arrival in Vietnam airports and how to pick up a visa on arrival at each airport.
Prepare documents before getting a visa at the airport as below
Original passport (being valid for at least 6 months following your date of entry and having at least 2 blank pages)- The visa approval letter (printed on paper already)
The Vietnamese visa Application Form (Form N1 – also known as the entry and exit form) with completed information and attached photo already.
You can find and get it at Immigration Office at the airport, this form is attached together with the visa approval letter, find the guide to complete Form N1.
Vietnam visa photo at the airport, the photo size, and requirements:
The 2 photos size should be 4 x 6 cm (standard Vietnam photography size) or 2 x 2 inches.
The photos should be identical, taken within the past 06 months.
The photos must be in color and printed on bond paper or professional photo paper.
They must be full face, front view with a solid, plain bright background.
A hat or headgear must be kept out unless it must be worn for religious purposes.
The outfit with the exception of religious attire should not be worn.
Dark glasses or nonprescription glasses with tinted lenses are not acceptable unless required for medical reasons. In some exceptional cases, consistent objects like prescription glasses, a hearing device, a wig, or similar items are still accepted.No smile. Just keep a neutral expression.
Stamping fee (25$/person using a 1 or 3-month single entry visa, and 50$/person using a 1 or 3-month multiple entry visa)
Note: The international airports of Vietnam work 24/7, so you can get your visa stamped at any time of landing.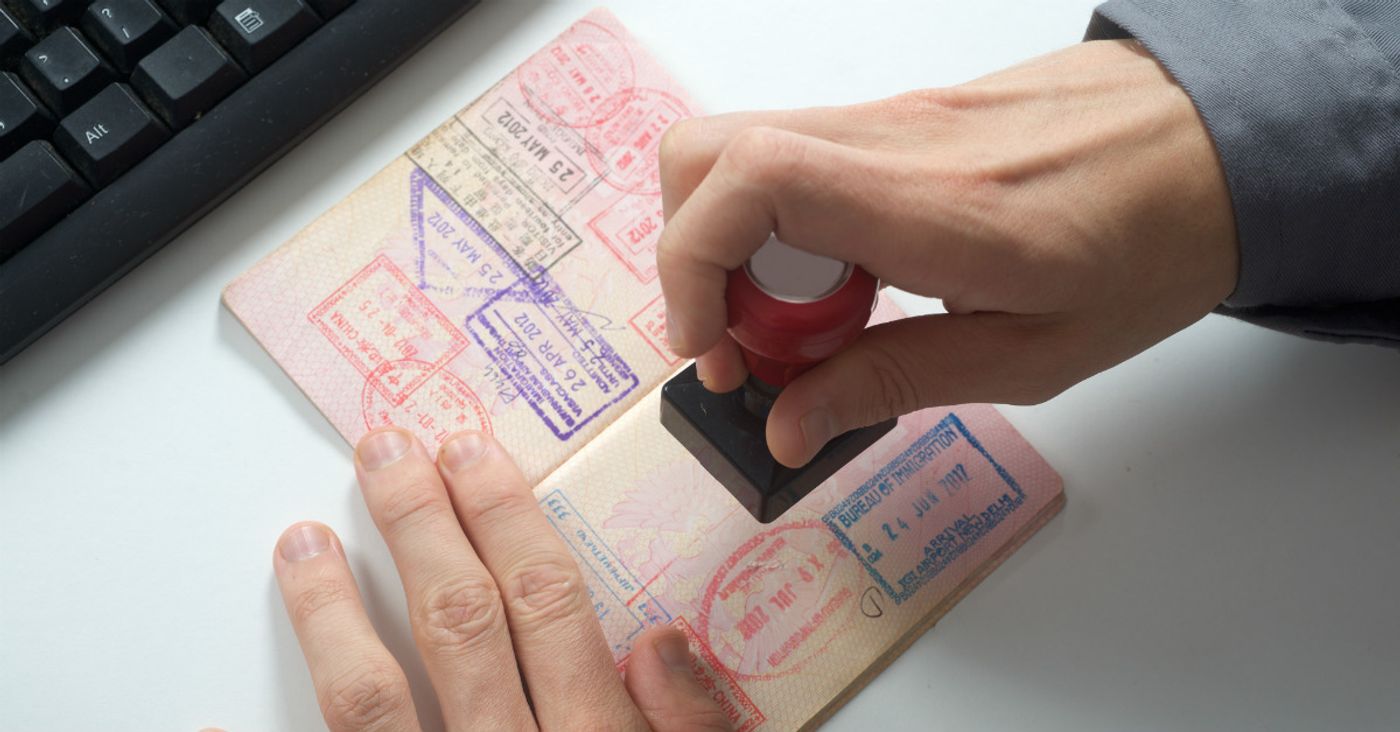 Tap for more information about Hoi An Travel Guide
Whether you choose tradition, online efficiency, or visa on arrival, accessing Vietnam has never been more accessible. Unveil the country's enchanting landscapes and cultural treasures without the hassle.
--------------
As the Largest Aviation-Tourism corporation in the country, Vietravel consistently provides high-standard services at the most competitive prices so that you can discover the beauty of not only Vietnam but all of Southeast Asia.
Please contact us for more information
Vietravel – Asia's Leading Tour Operator
Hotline: (84) 35 235 61 61
Email: [email protected]
Website: www.vietravelasia.com
#VietravelAsia #Vietravel #Vietnam