Where to have the best street foods in Yangon, Myanmar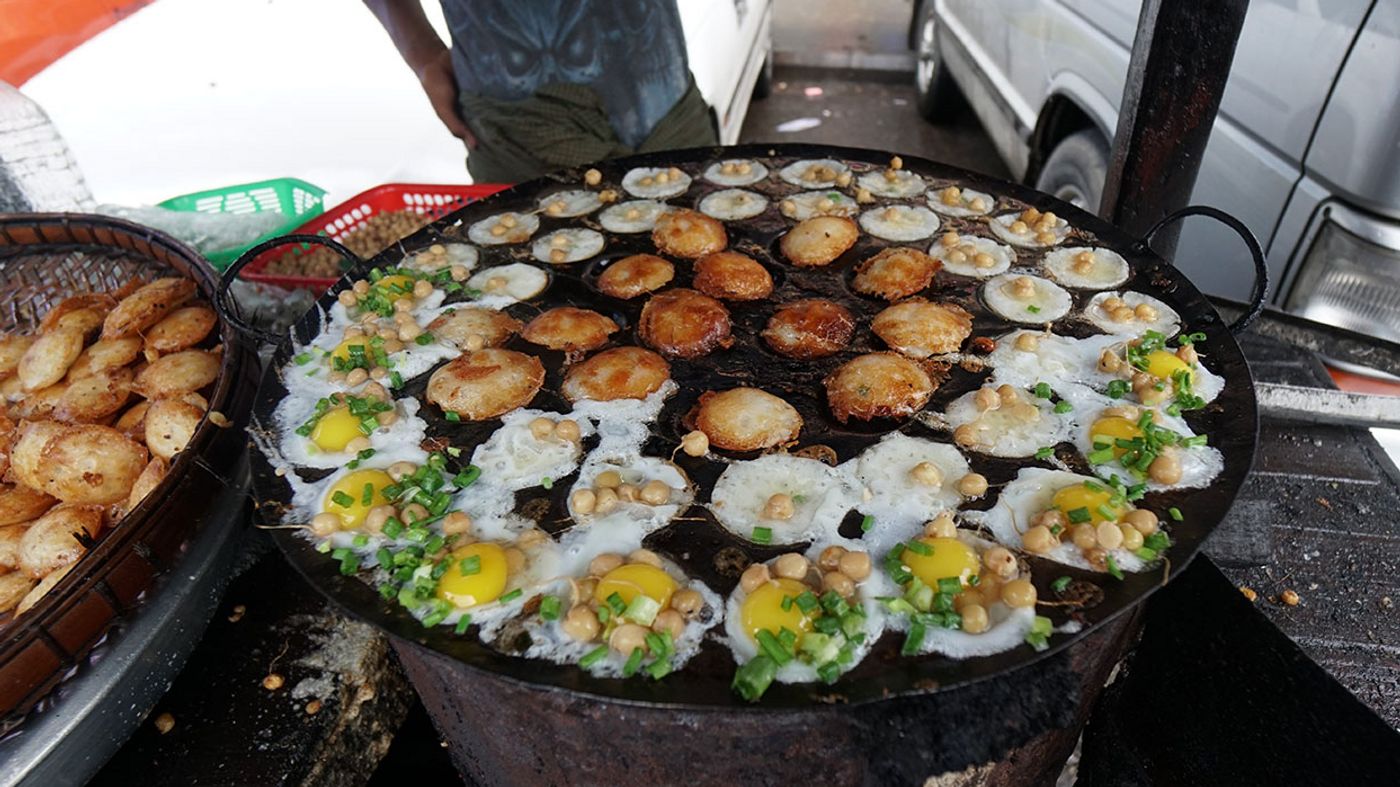 Street food in Yangon is arguably some of the best in all of Southeast Asia. Most visitors have found that street food vendors in Yangon are serving up dishes that visitors will not soon forget. Here is an insider's guide to the best street food in Yangon.
19th Street in Chinatown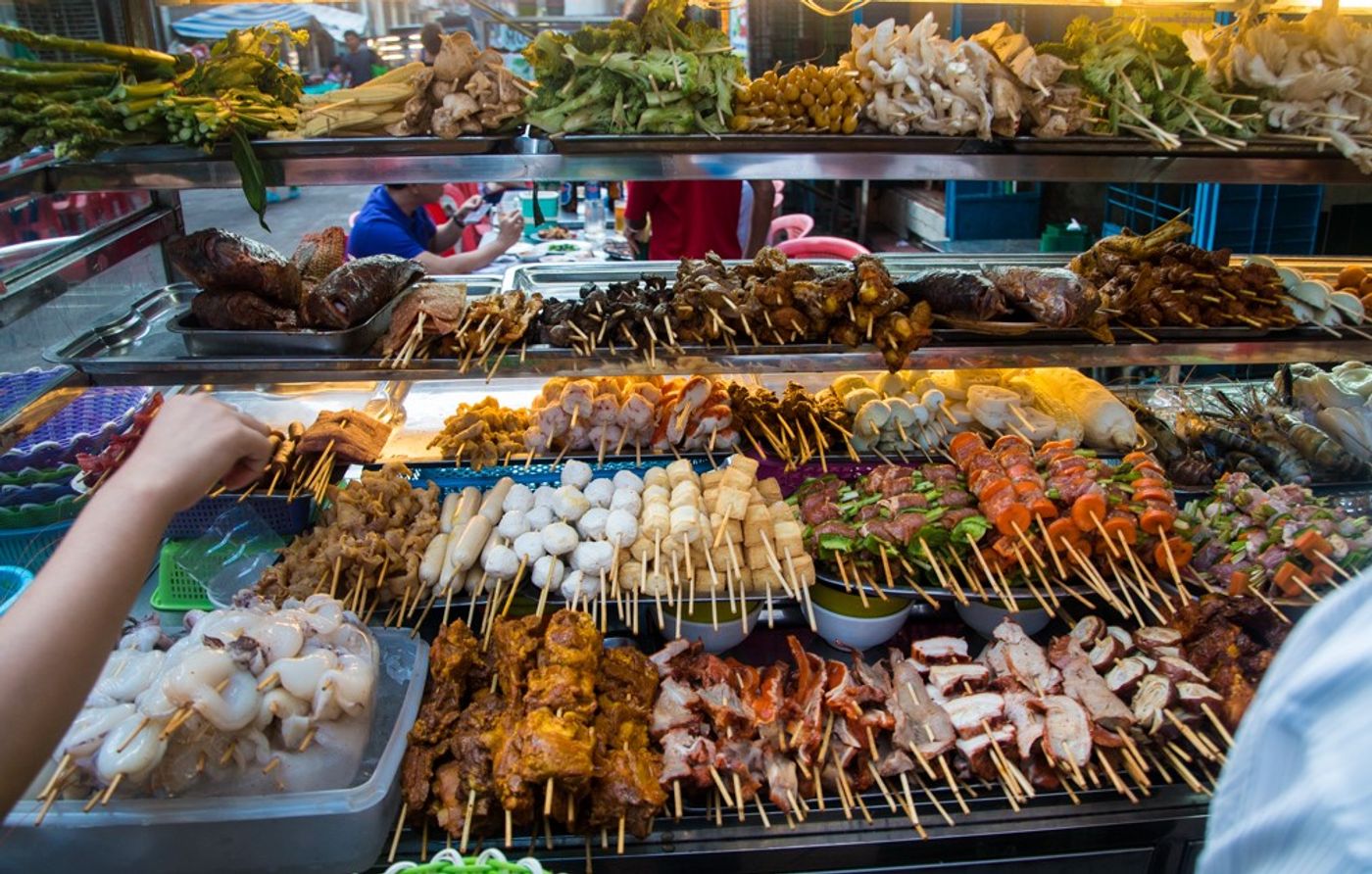 All of the different Chinatowns around the world continue to impress even the most avid of foodies. The Chinatown in Yangon is no exception, with one particular stretch of road seemingly doing the most in regards to the cuisine it serves up nightly. While 19th Street in Chinatown is an otherwise inconspicuous road between 20th and Sint Oh Dan Street, this authentic neighborhood is teeming with delicious eats, with Chinese noodle shops and dim sum restaurants giving this road a run for its money.
In Yangon, no road is busier with hungry diners after dark like 19th Street is. This stretch of road is best known for its cold beers and wide array of barbecue skewers. The meat, seafood, and vegetables stabbed with tiny wooden spears sit out along the street, allowing hungry patrons to browse the stretch of restaurants and stalls before deciding on their perfect meal. The food here is a bit more expensive when compared to other destinations for street food, but it is well worth the few extra dollars—if not for the experience alone.
Night Market on Strand Road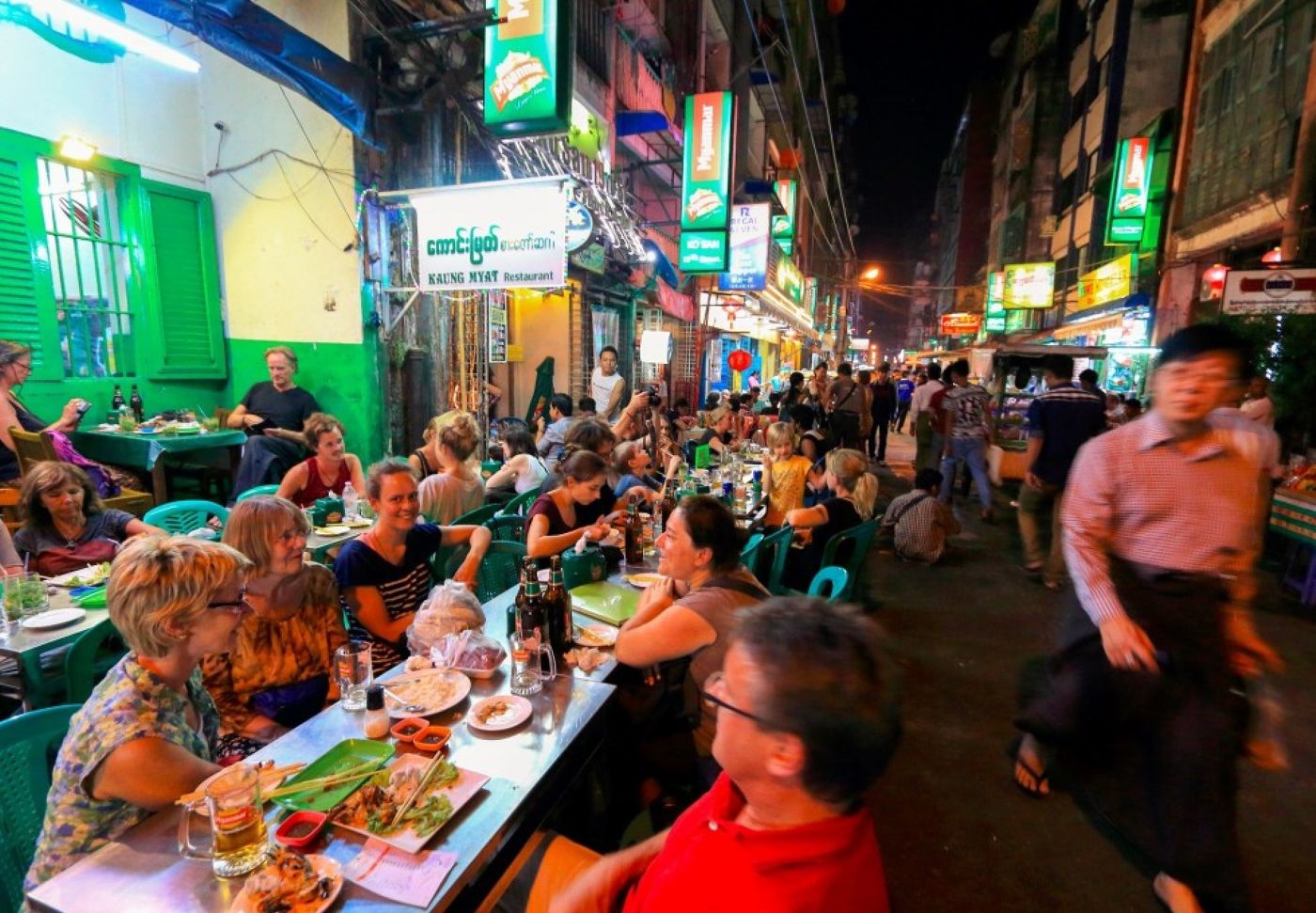 The sounds one would expect in a large kitchen fill the air. Metal spoons circle woks spitting oil. Vendors shout out orders in Burmese, and diners eagerly await their meals. All of this describes the scene along Strand Road. Shan, Chinese, Thai, Burmese—you name the type of cuisine, and the night market along Strand Road is sure to have it.
In comparison to 19th Street, visitors to the market along Strand Road will be hard-pressed to find any other foreigner in sight. The area is within walking distance of Chinatown (some consider it to be a part of it), so visitors to 19th Street who find themselves craving just a bit more should make the short walk to this area, located along the river, though the water is hard to see at night when the market is the busiest.
The many food stalls sit underneath colorful tents and feature woks, grills, and more, all of which are ready to cook up some of the most delicious food in town. Because very few foreigners frequent this area, the prices are incredibly affordable, and hardly a menu at any one of these vendors has the name of dishes or pricing in English. Therefore, before chowing down, diners will have to meander about until finding something that looks desirable, and then they will have to point to it.
Little India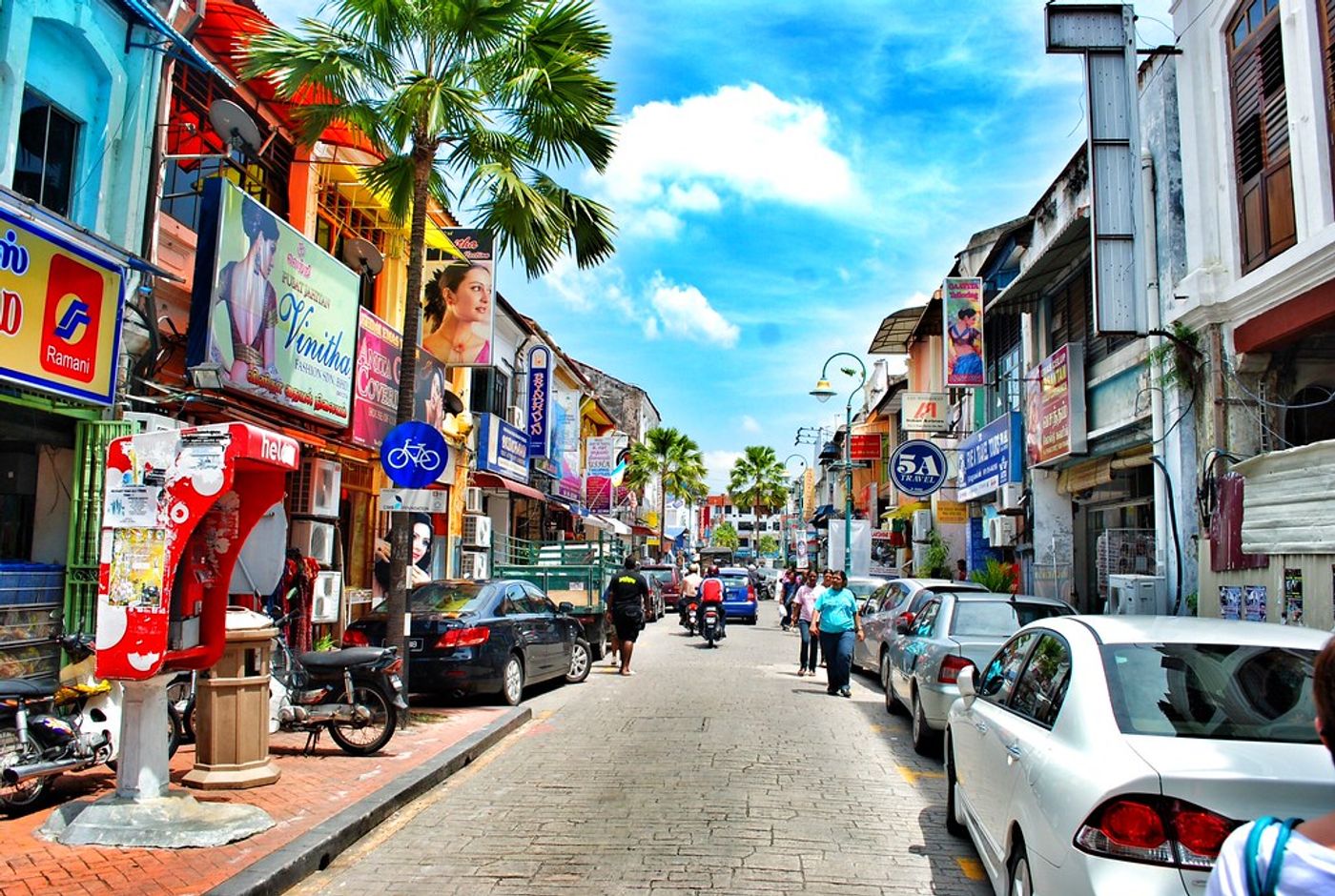 Vegetarians and vegans alike will be happy to hear that Yangon's streets are home to a rather voluptuous area dubbed Little India. Many Indians made their way to Myanmar after the country was no longer under British rule. The locals not only mimicked their style to update their traditional look, but they also adopted some of their neighboring country's most delicious dishes. Visitors will not only find chapathi with curry in this area for as little as 1,300 kyats but also entire restaurants dedicated to vegetarian and vegan travelers. Visitors will also discover a wide array of Nepalese cuisine at many of the eateries located in Little India.
Maha Bandula Park
Located just adjacent to the Sule Pagoda is Maha Bandula Park, a green space located in the heart of Yangon and known for the large, white monument that sits at the park's core. The oftentimes stressful city seems to blend into the background for those visitors meandering Maha Bandula Park, as picnicking couples and winding walkways seemingly surround them.
Though the park is a place where people go to relax, this green space is home to many street food stalls that sit along its exterior, especially to the north. The entire length of the park on the one side—flanked by Maha Bandula Park and City Hall, which is just opposite the busy Maha Bandoola Road—features delicious and affordable eats. Street vendors have everything one needs here to appease even the pickiest and largest of appetites, with skewers, smoothies, noodle-based dishes, and many other delicacies.
Source: Internet