What to eat in Luang Prabang Night Market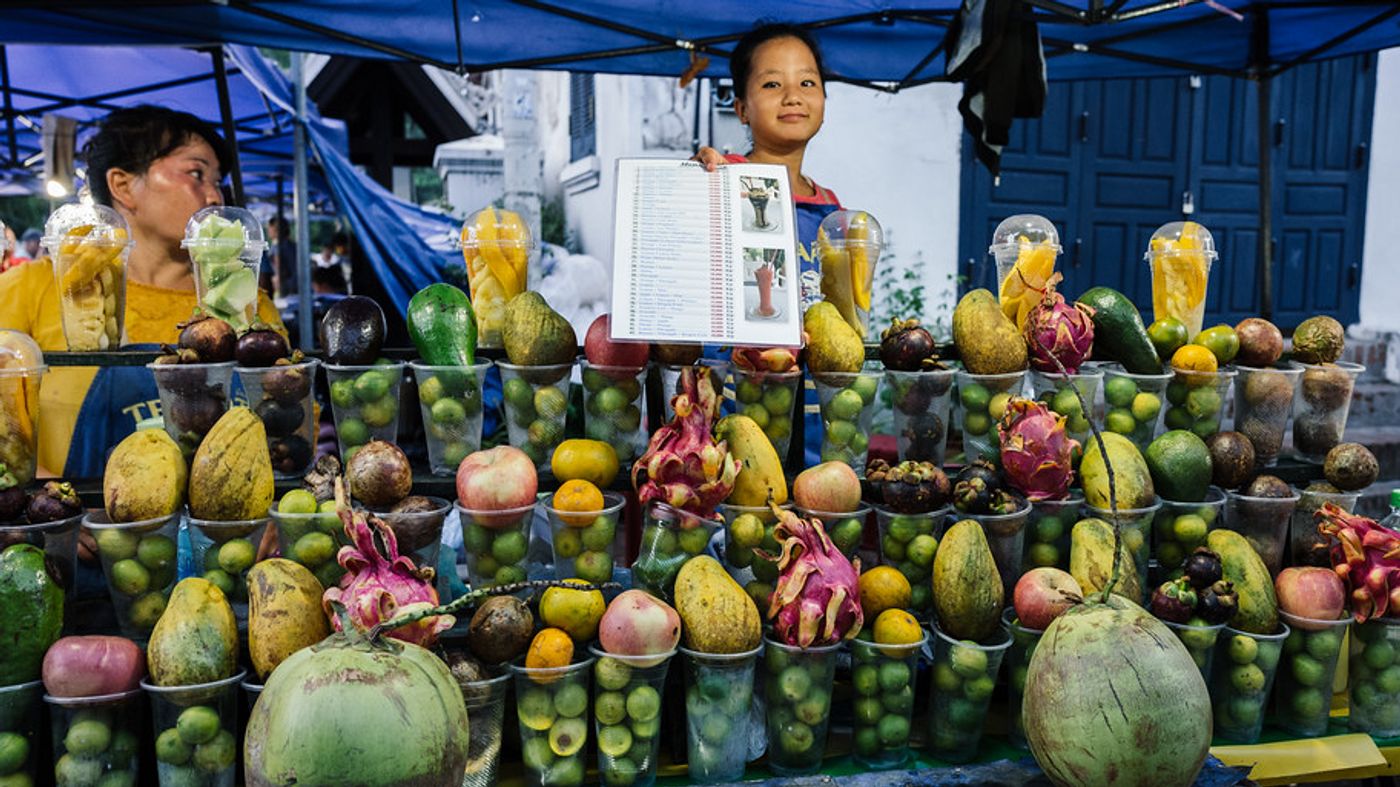 Lao food bargains line a narrow alley just off the Luang Prabang Night Market entrance - positioned just right for visitors who want to start their shopping evening with a meal, or for tired shoppers looking for a quick bite. The night market covers Laos' extensive menu of local favorites.
Roasted meats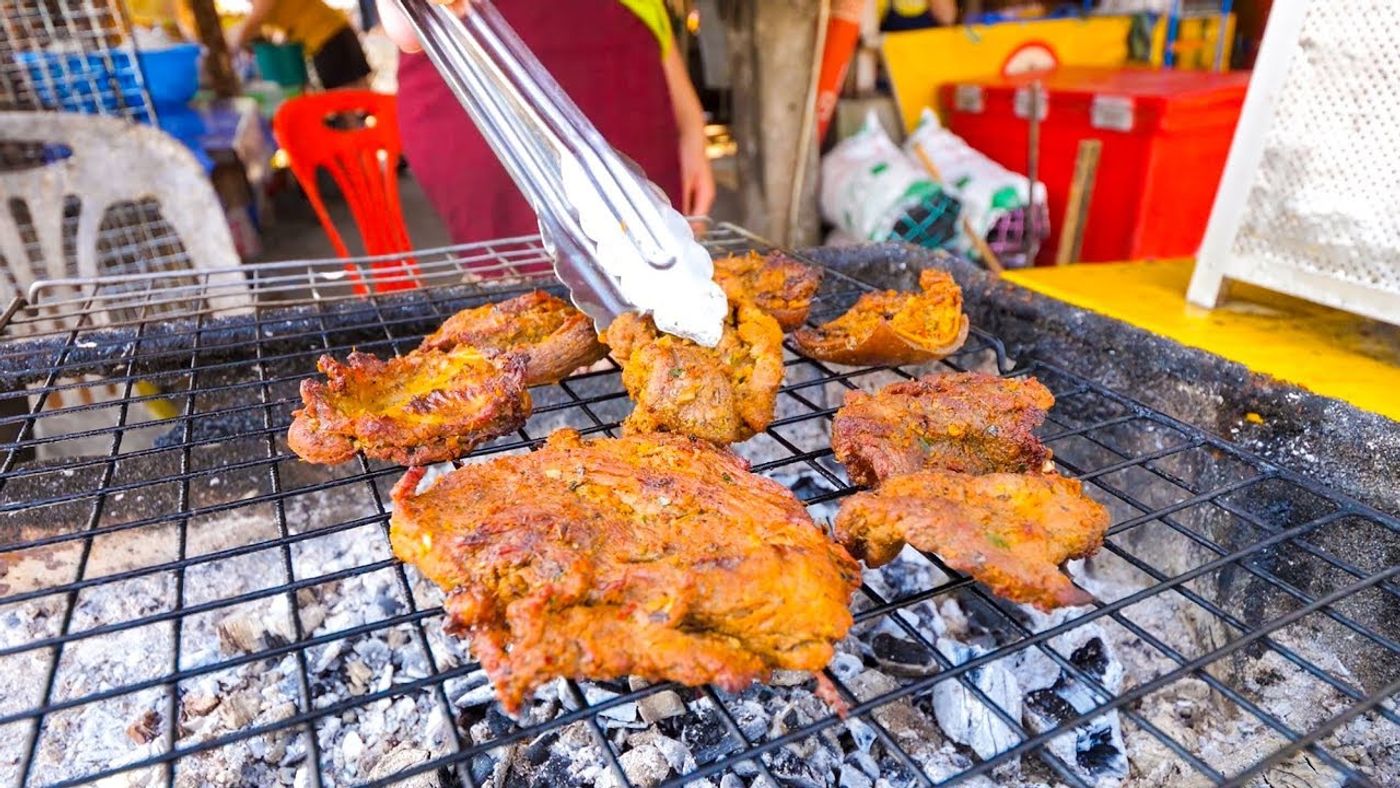 The Lao are old hands at barbecues, to go by the ample amounts of ping kai (roast chicken) and ping pa (roast river fish) sold in the food street. Each serving is cooked as you order — skewered or clamped by bamboo sticks over glowing charcoal, then served piping-hot.
Lao sausages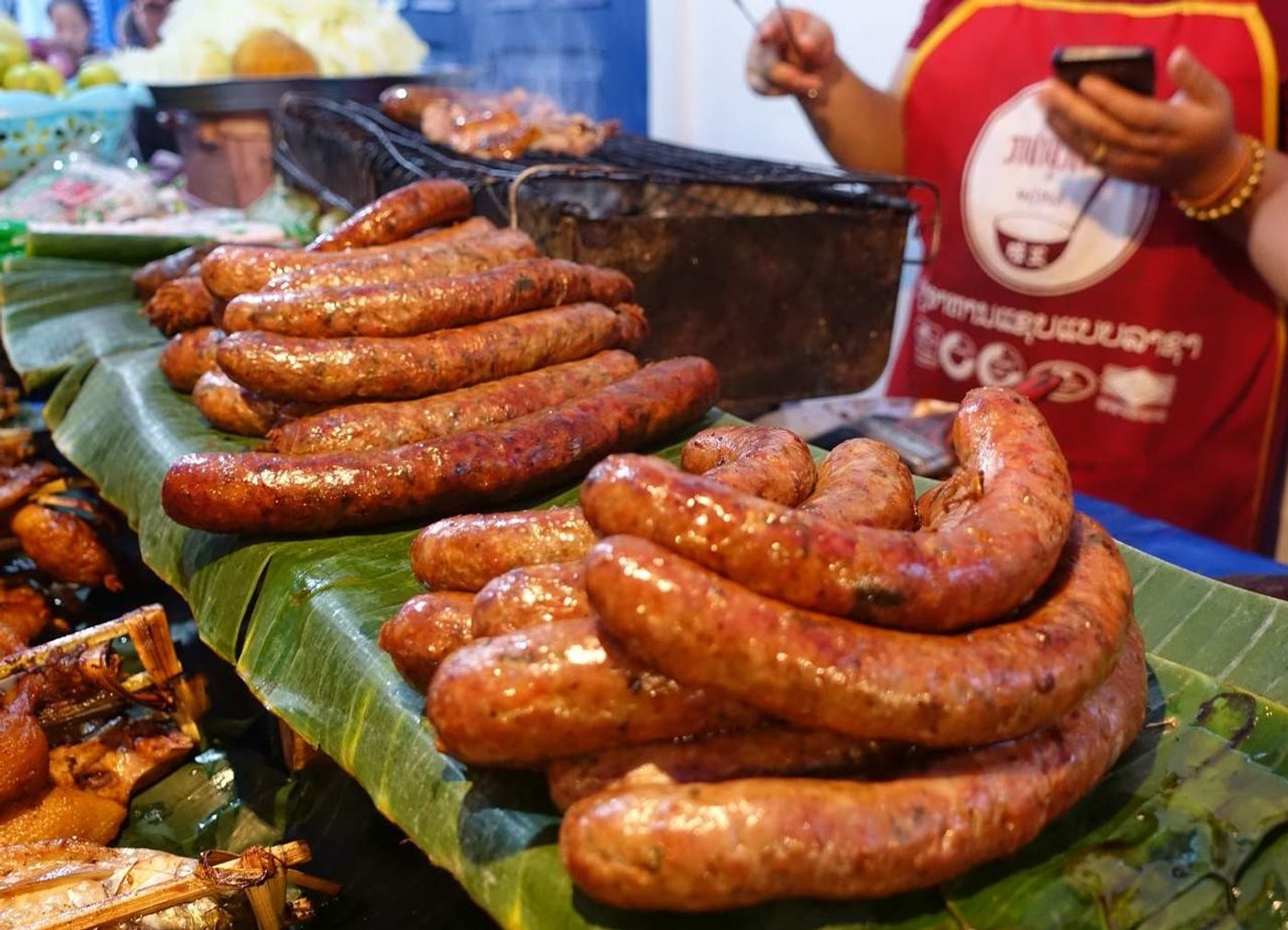 Luang Prabang's take on Lao sausages involve a healthy helping of fatty pork and sticky rice flavored with herbs and chilies.
Coconut pancakes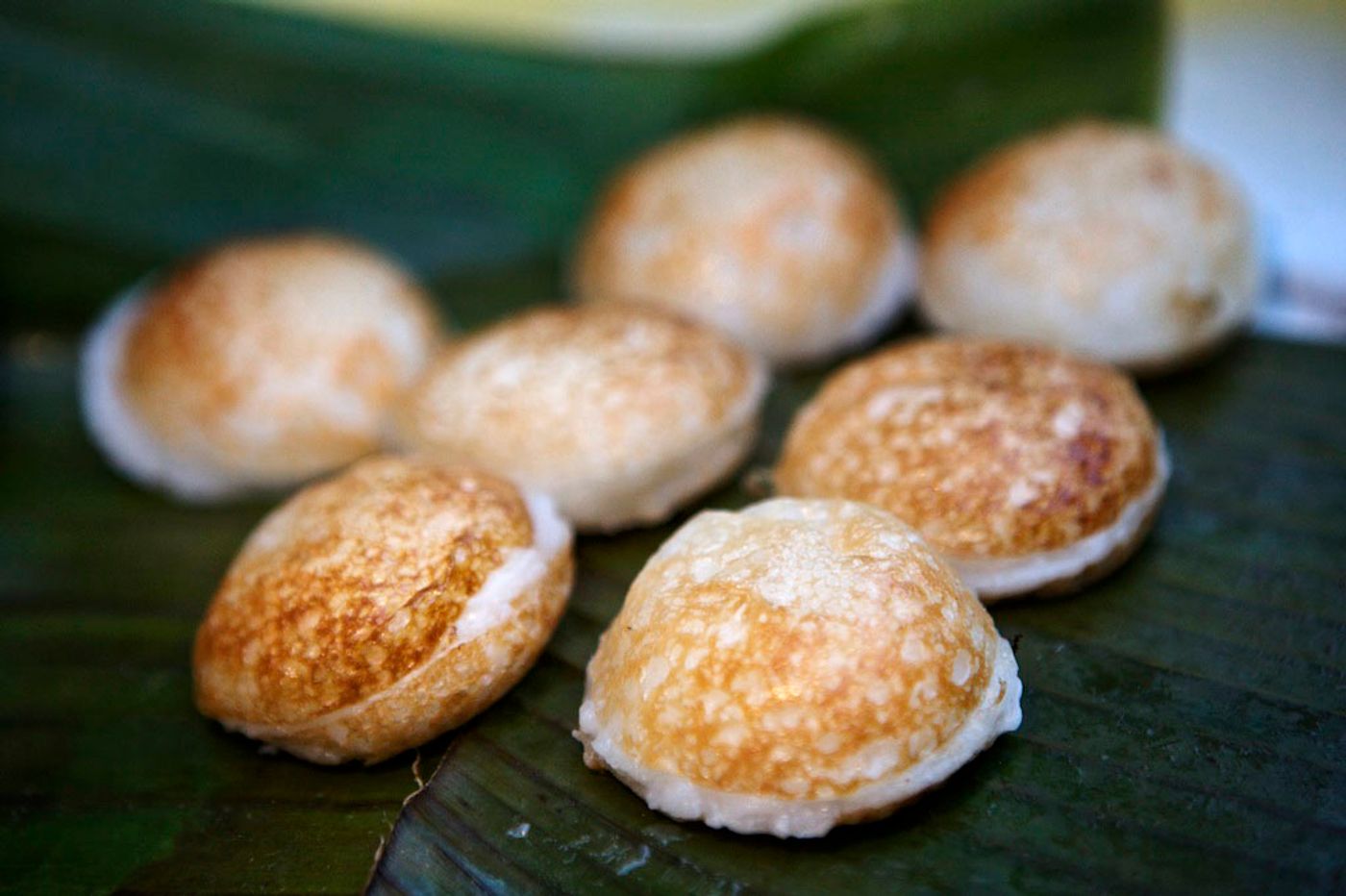 Tiny platefuls of khao nom krok are made and sold just outside the food street, served freshly-cooked and piping-hot in threes on banana-leaf plates. If you're looking for a cheap pick-me-up, an added boost of sugar that won't interrupt your shopping, look no further.
Vegetarian food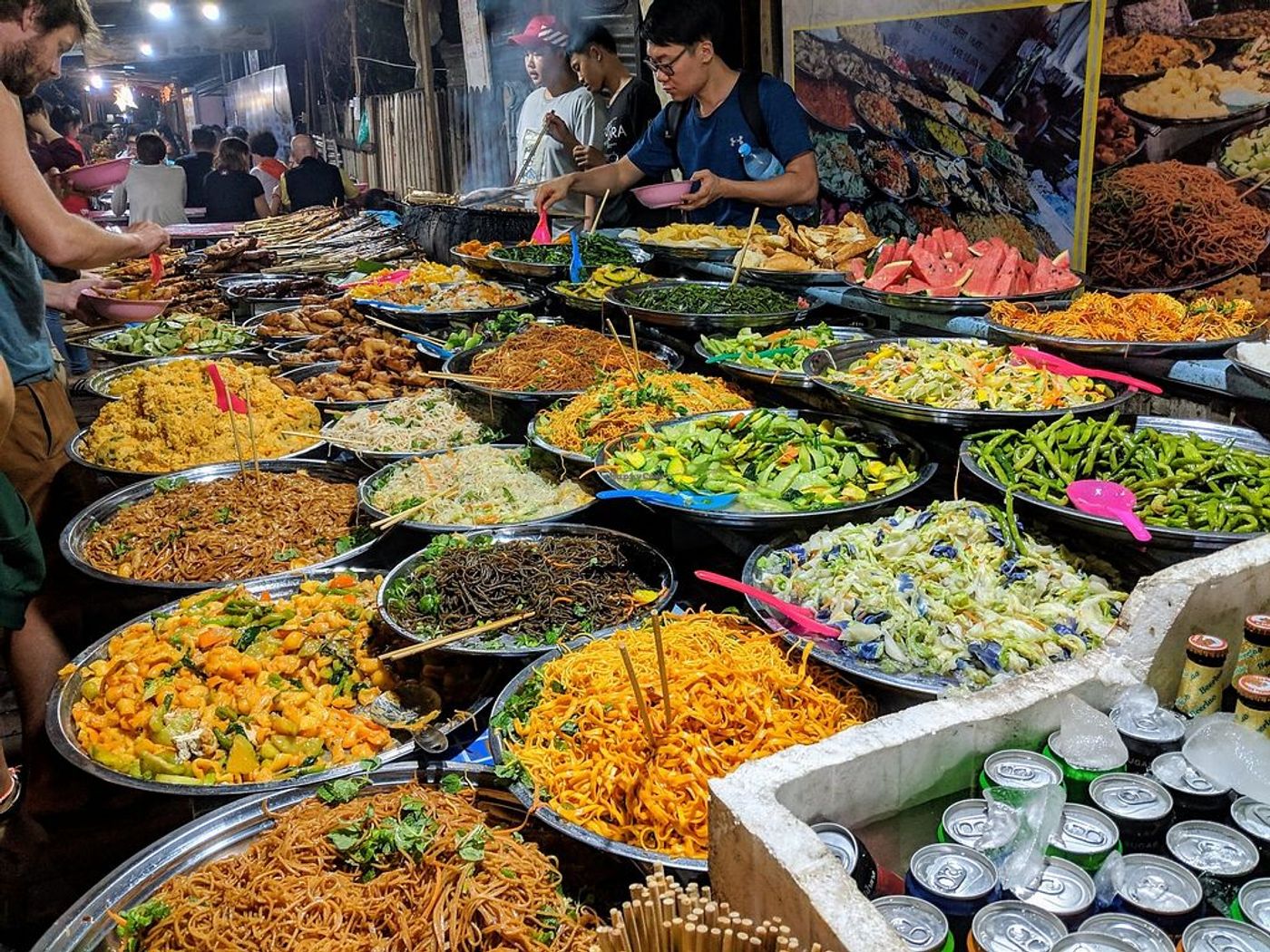 In the land of the papaya salad (tam mak houng), it should be no surprise that vegetarians have plenty of options in Luang Prabang's food street. Two different vegetarian stalls sell all-you-can-eat buffet options for as little as LAK 15,000 (about $1.75) per plate.
Fruit shakes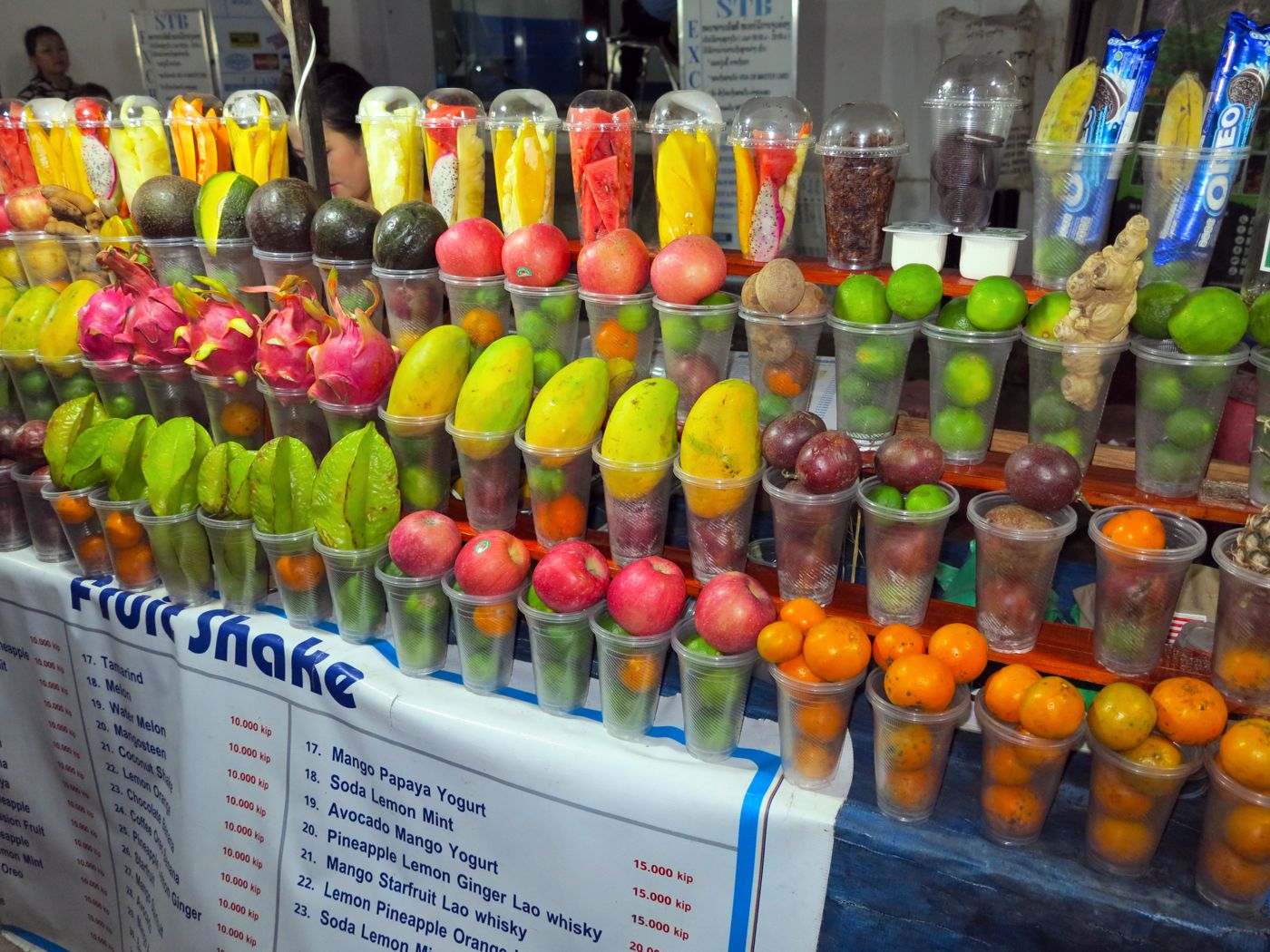 The Market's most visible drinks stalls can be found on the opposite end of the street from the food alley — the corner in front of the National Museum hosts vendors selling shakes made from fruits like mango, dragonfruit, and limes. These stalls are perfectly positioned to offer post-shopping refreshments for tired tourists.
Source: Internet