What to do in Siem Reap aside from the Angkor Wat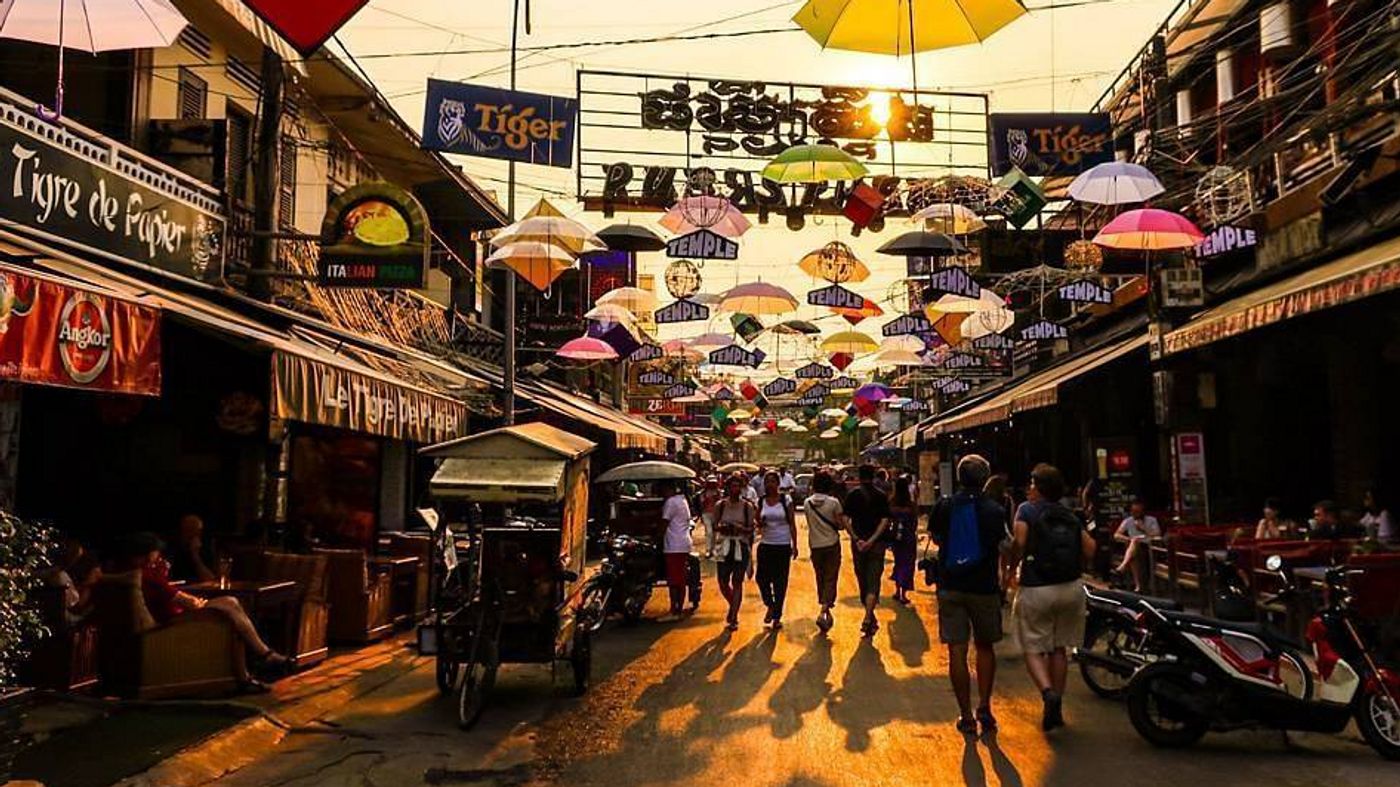 After spending a day exploring the Angkor Wat, what would you do for the rest of your trip in Siem Reap? Follow this article for recommendation for the next destinations in Siem Reap.
Visit the other temples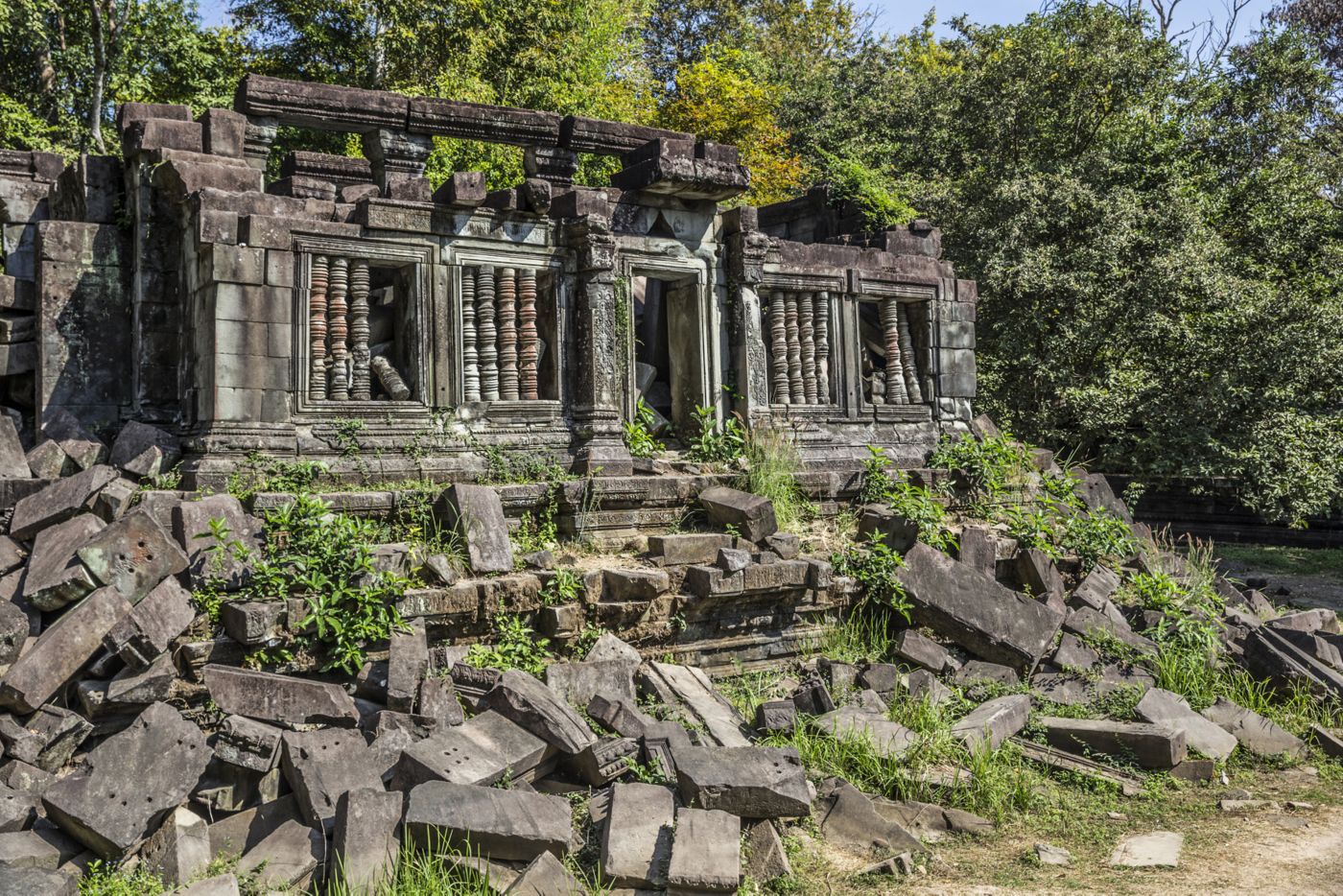 Siem Reap has more than just Angkor Wat when it comes to temples. If you fancy yourself as a Cambodian Indiana Jones, visit Beng Mealea, where you can see what the temples would look like if left to nature. Full-day tours typically combine with a trip to Koh Ker, an ancient capital city, or stop at Banteay Srey 2, a rarely visited temple and working monastery where you can hear monks chanting.
If you're after a taste of the "real" Cambodia, sign up for a tour of the Tonle Sap fishing villages, where you can see traditional stilt architecture, floating rice paddies and talk to local fishermen who might invite you home for a very freshly caught lunch.
It's worth the extra time to venture farther afield -- the nearest village, Chong Khneas, is swamped with tourists and feels like a human zoo. To make it a full day, choose a tour that also visits the bird sanctuary.
Travel through a tuk-tuk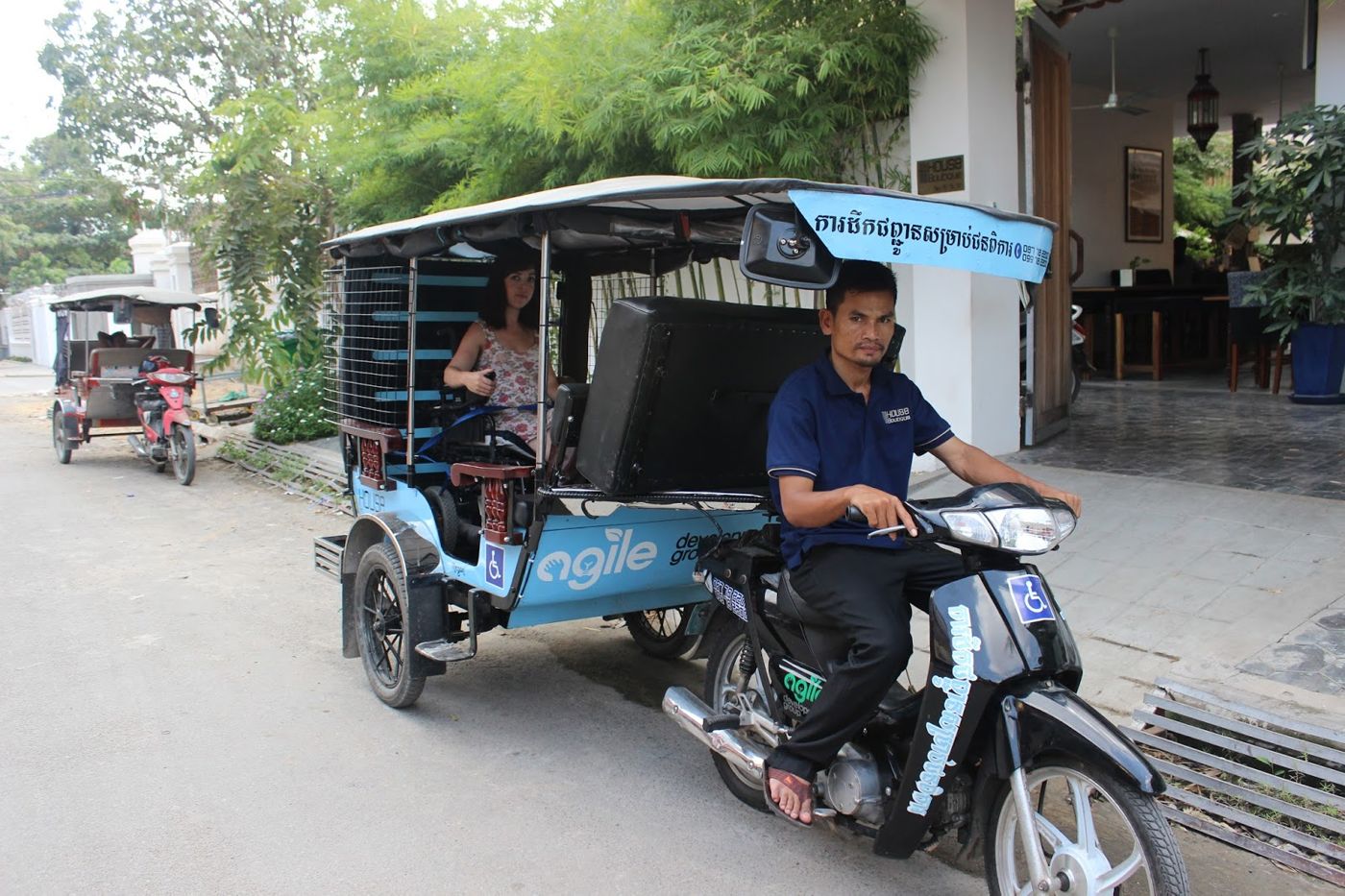 Tuk-tuks are the local taxis, and the easiest way to get around Siem Reap. You can get anywhere in the main city for $2, while good negotiators should be able to talk drivers down to a dollar. Tip the driver well and you'll have a friend for life, plus an eager tour guide who will show you the best of Siem Reap.
Eat bugs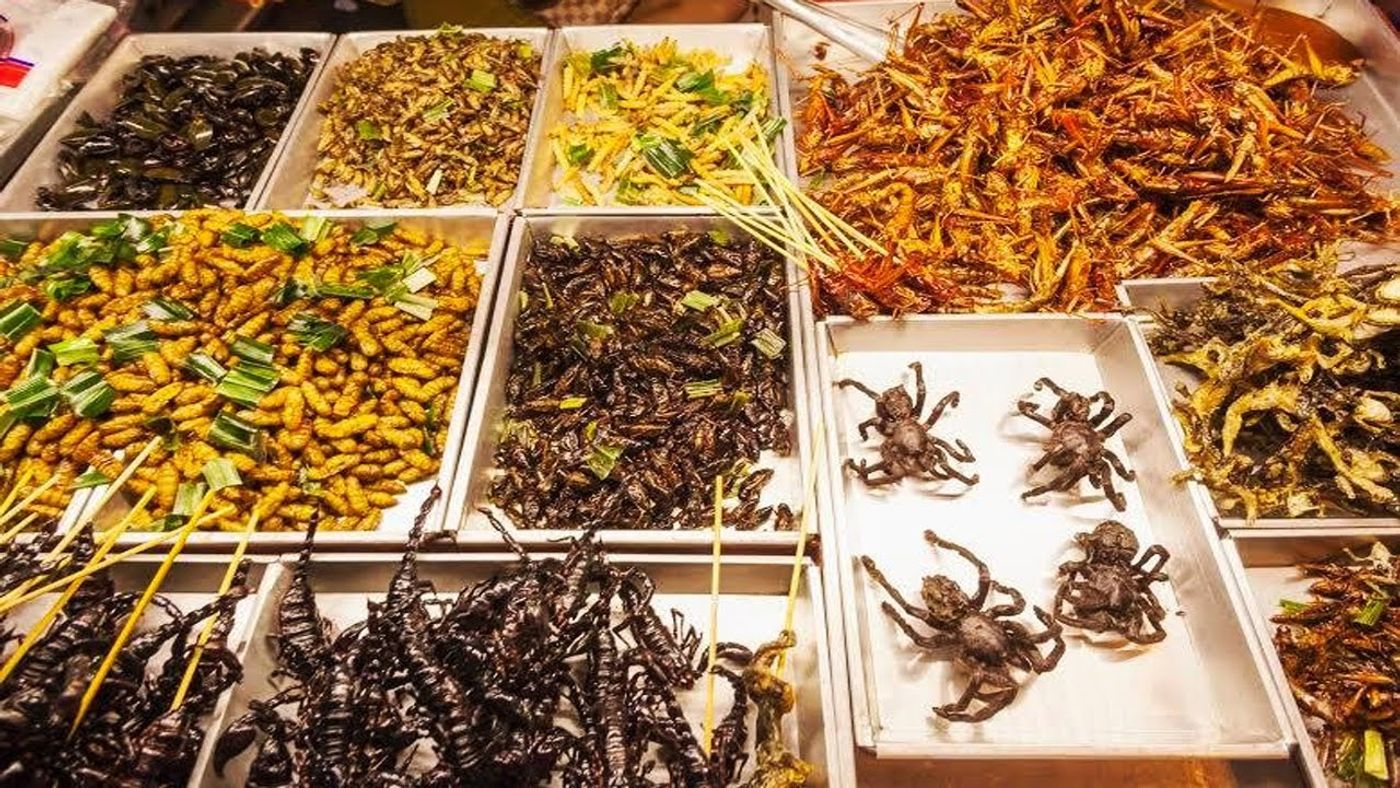 At Phsar Chas, the Old Market, you can get a feel for a real Cambodian market. Baskets of spices, multicolored arrays of fresh produce, crispy fried tarantulas and meats from octopus to chicken feet create a bizarre foodie circus. If you're looking for something a little tamer, there are hawkers selling fried banana kebabs, roasted corn on the cob, or banana-chocolate pancakes
Get a fish massage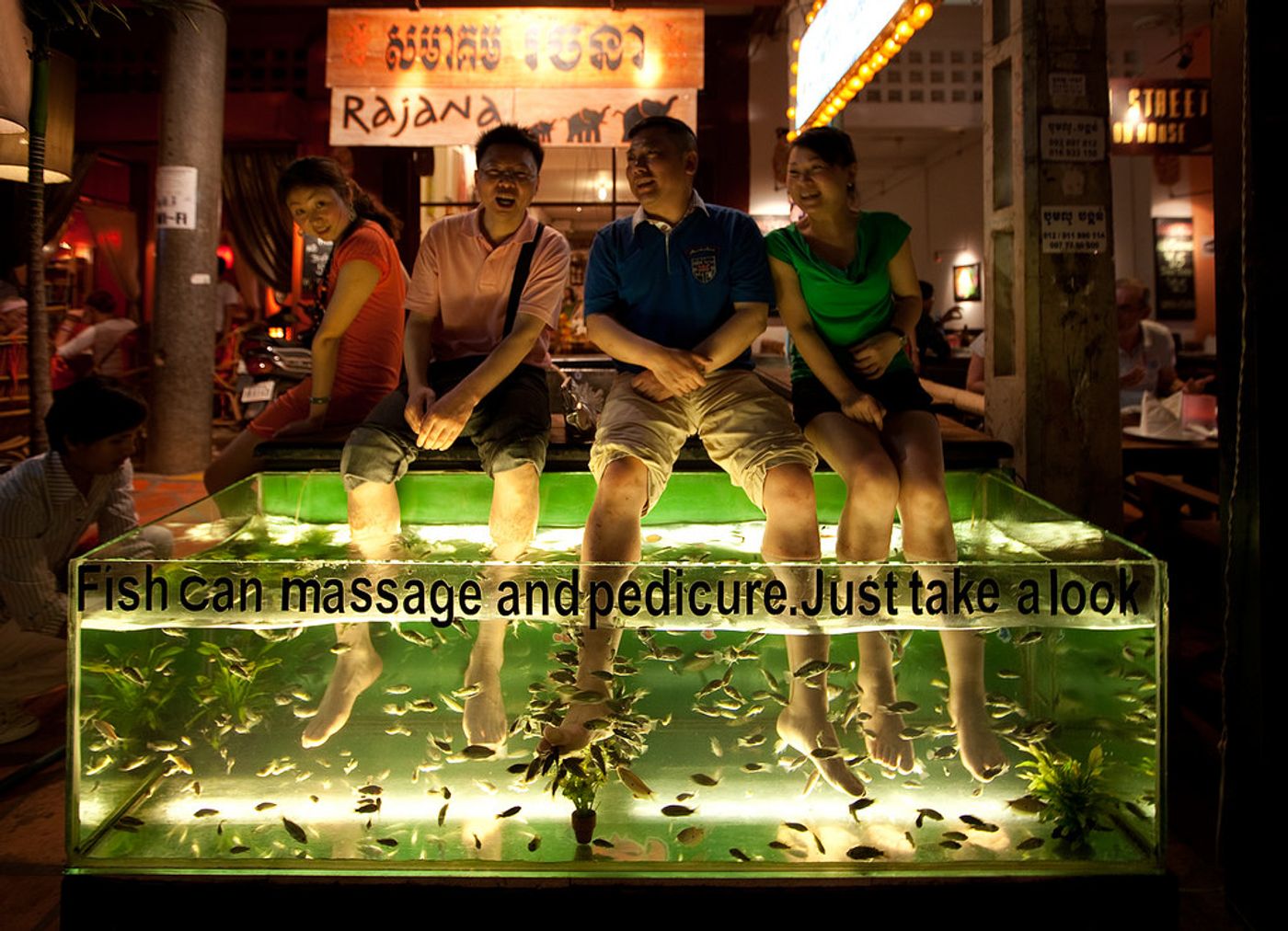 After a long day of temple-trekking, give your worn-out feet a little massage to prepare for the next day's adventures. Try a "fish massage" -- tiny fish will nibble dead skin from your toes.
Take a Khmer cooking class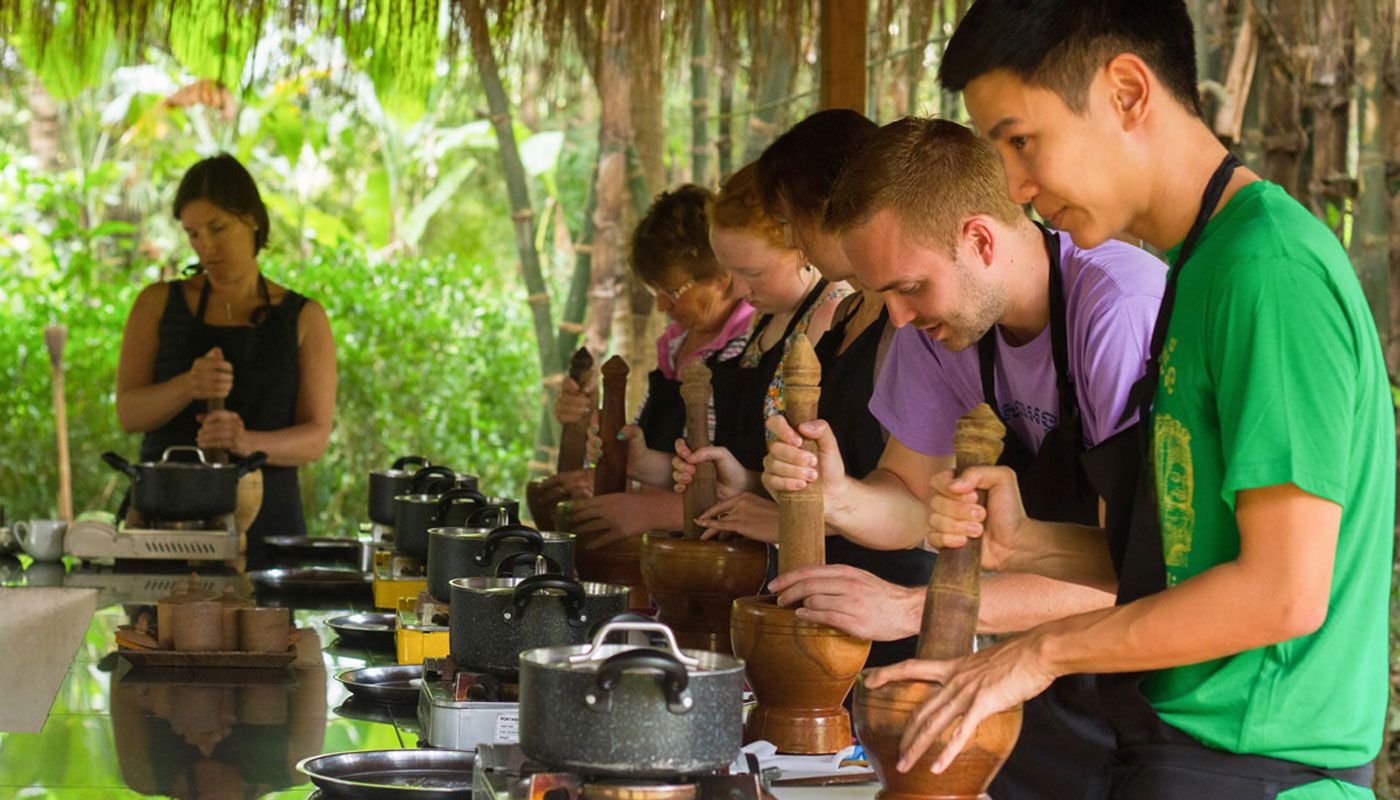 If you're hooked on Cambodia's delicious curries, take a traditional cooking class and you'll be able to satisfy your cravings after leaving Siem Reap.
Khmer chef instructors will guide you through local markets and identify all the mysterious ingredients you'll need to create your culinary masterpiece. The fish amok, Camboia's national dish, is a must try, as are the green mango salad and fresh spring rolls -- plus a sticky rice dessert.
Source: Internet