Visit Can Tho and taste local dishes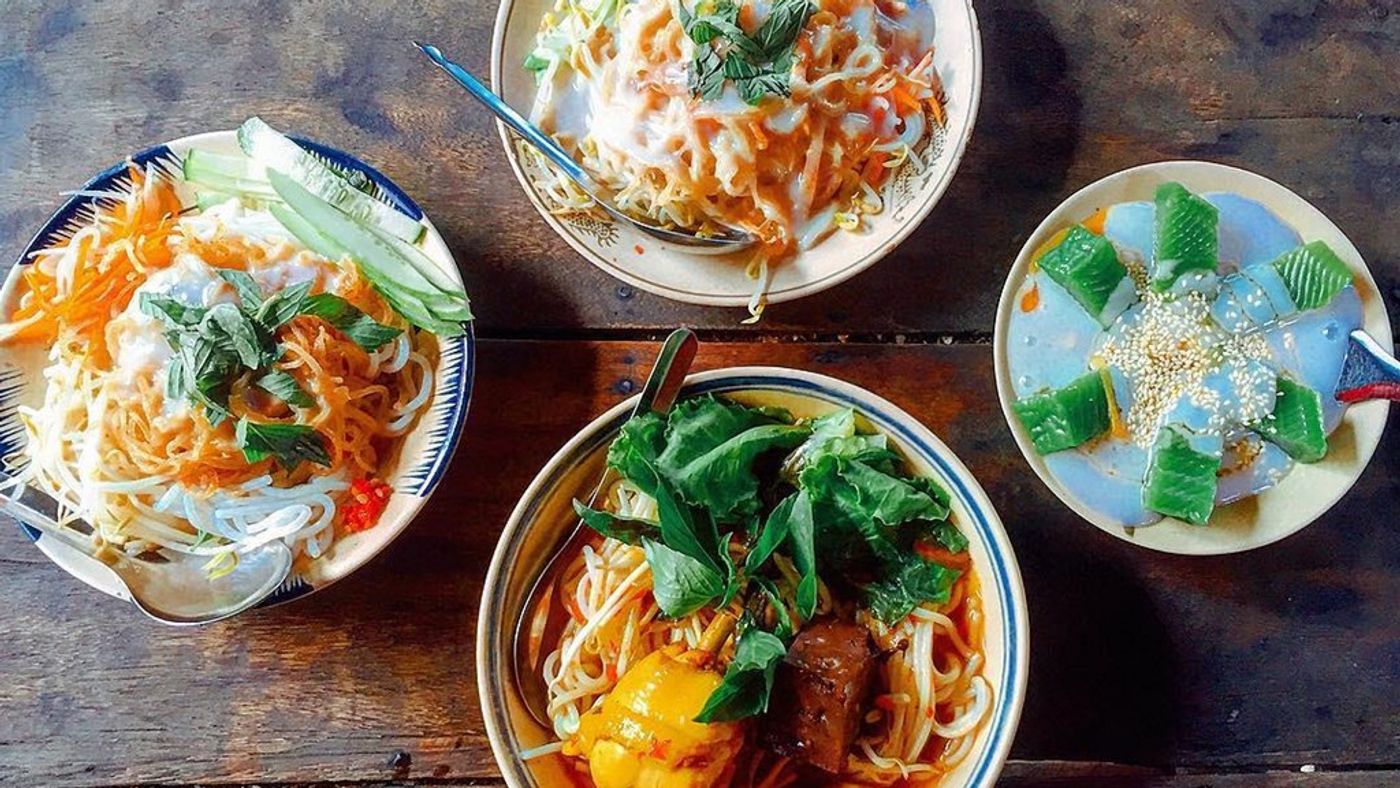 As the fourth largest city in Vietnam, Can Tho, in the Mekong Delta, is an excellent place to experience the food of the region. For sure, larger metropolises also have their allure. Can Tho is full of foods and specialty dishes which attract lots of travelers.
Nem nuong (Grilled pork roll)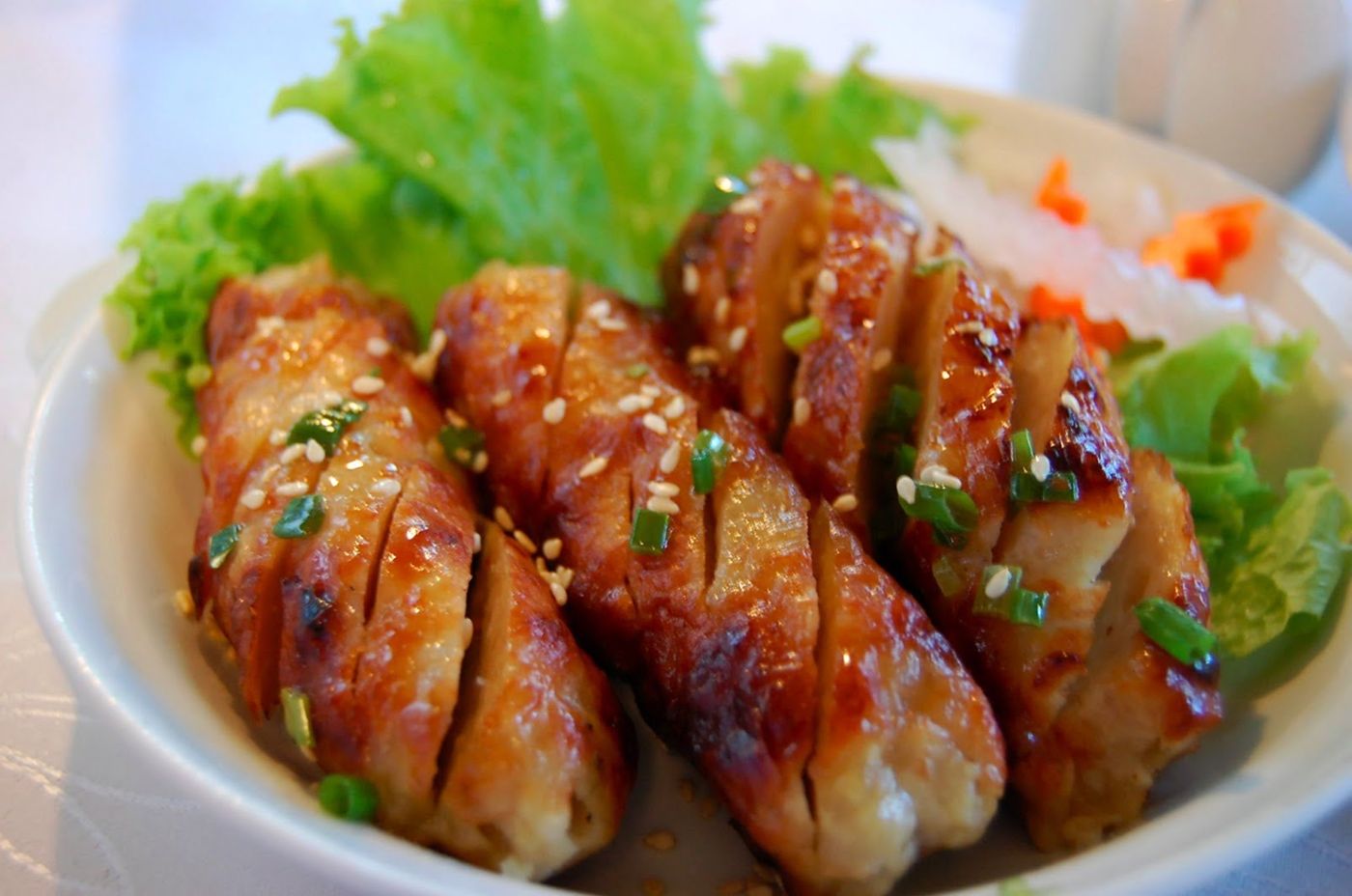 Considered the best dish in Can Tho, this dish is made from fresh minced pork, which is swept then kneaded into round meat balls, next it's grilled on a hot coal stove. Nem nuong is eaten with herbs, green banana, cucumber, pineapple, starfruit, etc This is one of the best dishes in Vietnam and is not only amazingly delicious but extremely healthy too.
Lau mam (Hotpot with fermented fish)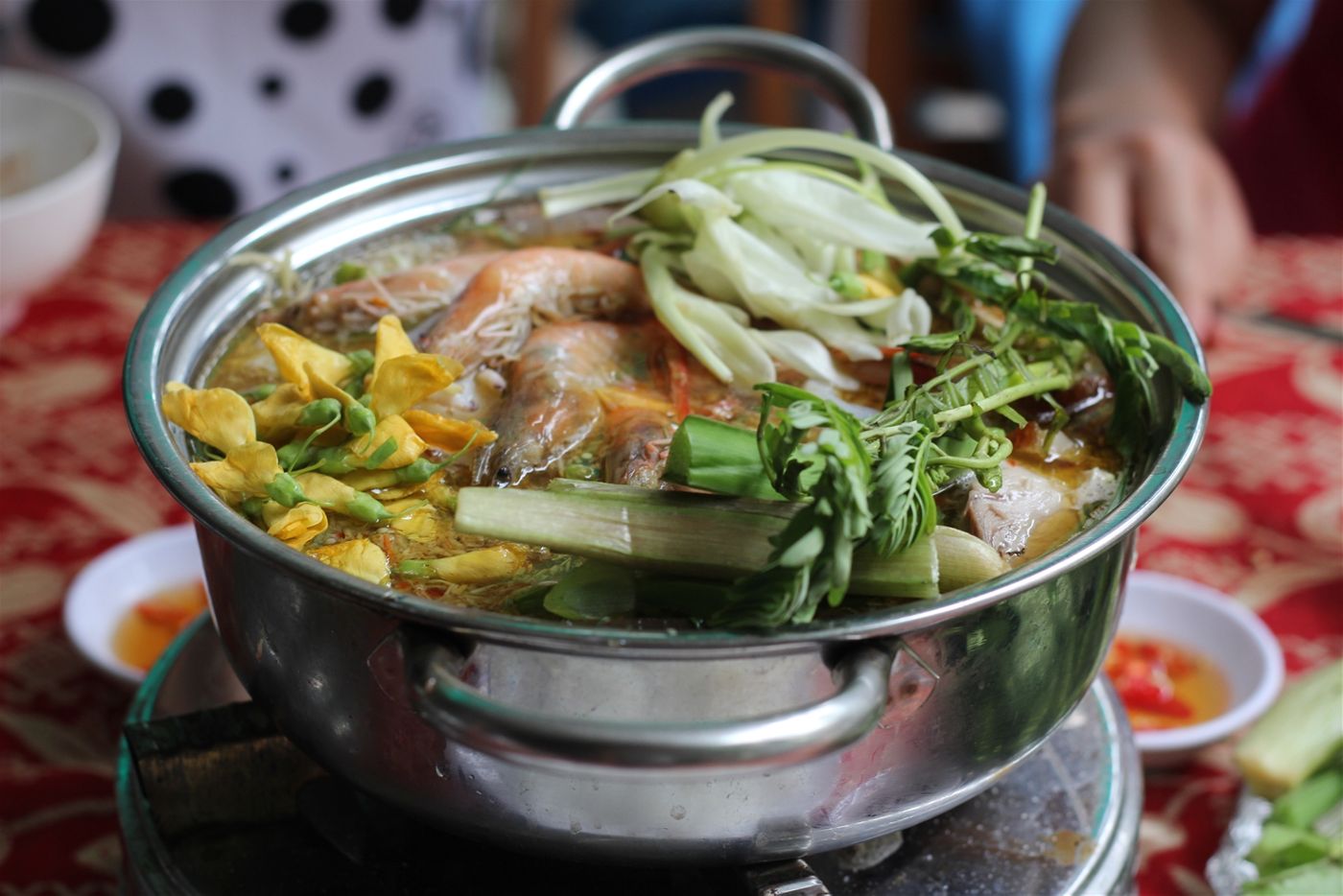 The main ingredient of this dish is salted fish made of ca linh (a species of small fish). When boiling the dish, it creates a distinct and mouth-watering smell of salted fished. The dishes other ingredients include mixed lean and fat meat, eel, snail, soya curd. However, the most attractive and healthy ingredients are the dozens of fresh vegetables namely lotus rootstock, water-lily, colza, coriander, banana flower, water hyacinth, etc. This dish is a kind of hot pot and is served as a soup. The vegetables are added after the soup is heated up and together make for a healthy and delicious eating experience.
Banh Tam bi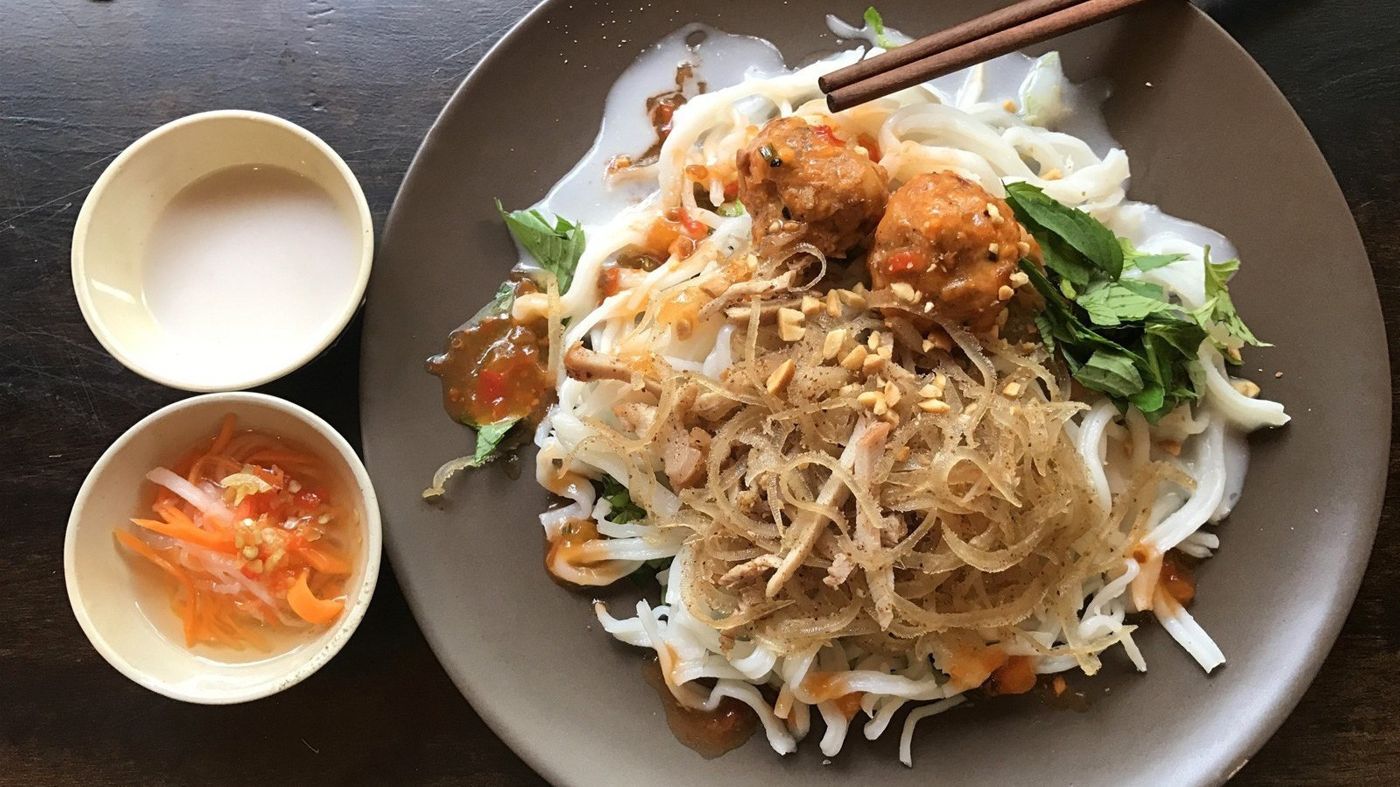 Tam bi cake consists of 2 main parts: Tam cake and Bi. Made from rice flour, Tam cake is thick, long, tender, a little chewy, white noodle. Chewy and smelling Bi is made by boiling, cut pigskin into thin strips, mix with toasted rice powder, minced garlic, deep-fried onion, salt, sugar, etc. To serve the cake, they top Tam cake with Bi, pickles, herbs, onion oil and a greasy sauce from coconut cream. When eating, dinner pours sweet-sour fish sauce dip onto the plate of Tam bi cake, then eat with chopsticks. A perfect mix of all sweet, salty, sour, bitter, hot tastes is worth a try on your trip to Can Tho.
Banh tet la cam (Cylindrical sticky rice cake)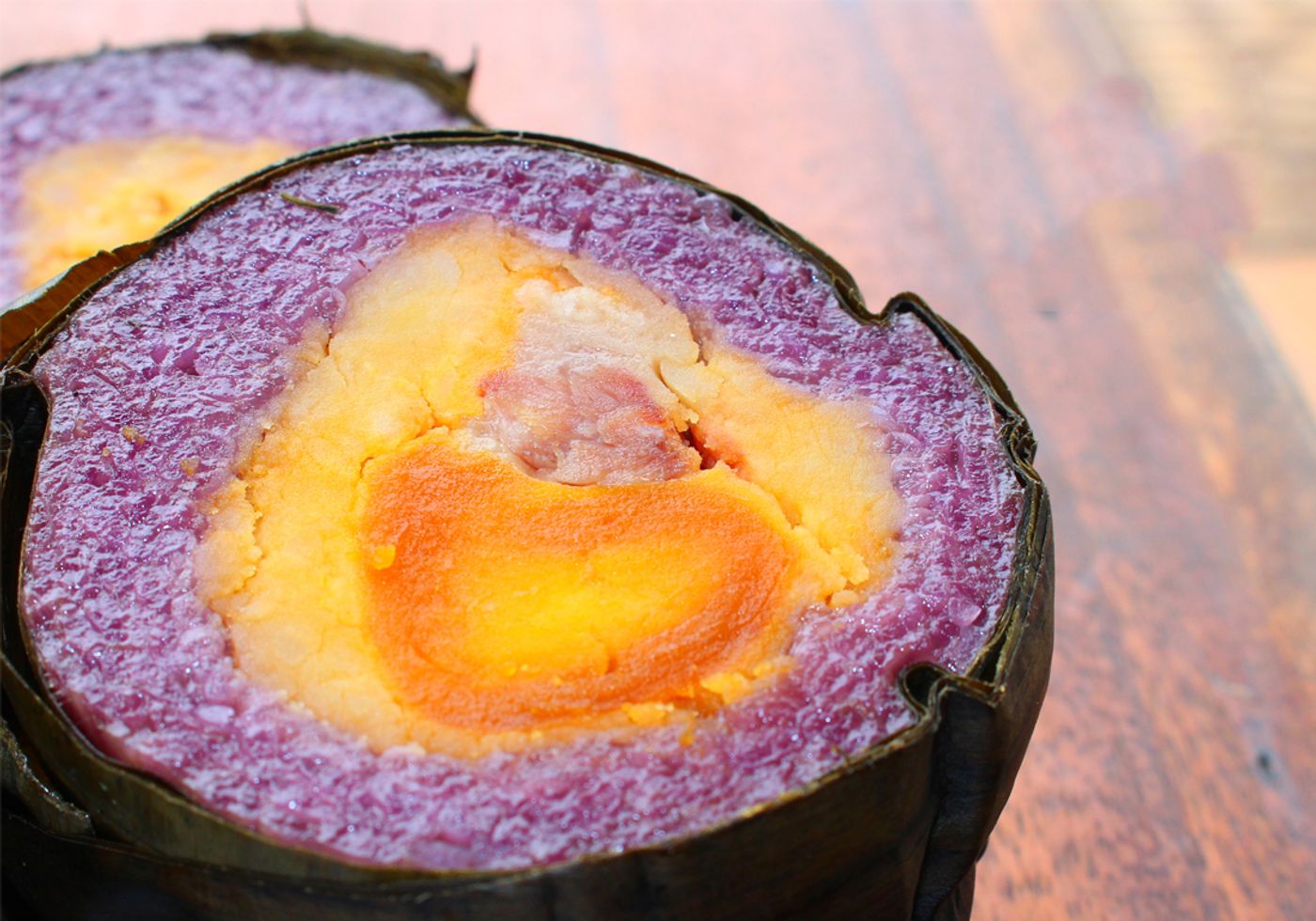 "Banh tet la cam" has a very distinct taste. It is made from fragrant sticky rice soaked with la cam to get a purple colour. When the sticky rice is well done, it has a velvety purple, covering stuffed with meat, egg, grease, green bean, etc… It looks attractive when it is made with many different colours such as green, red, purple, yellow, and brown. The egg or meat is stuffed inside of the sticky rice and then wrapped like a spring roll, and usually wrapped in banana leaf. It has a kind of gelatinous texture and tastes strongly of the meat or egg mixture inside. It's makes for a very colorful looking snack.
Chuoi nep nuong (Grilled banana in steamed rice cake)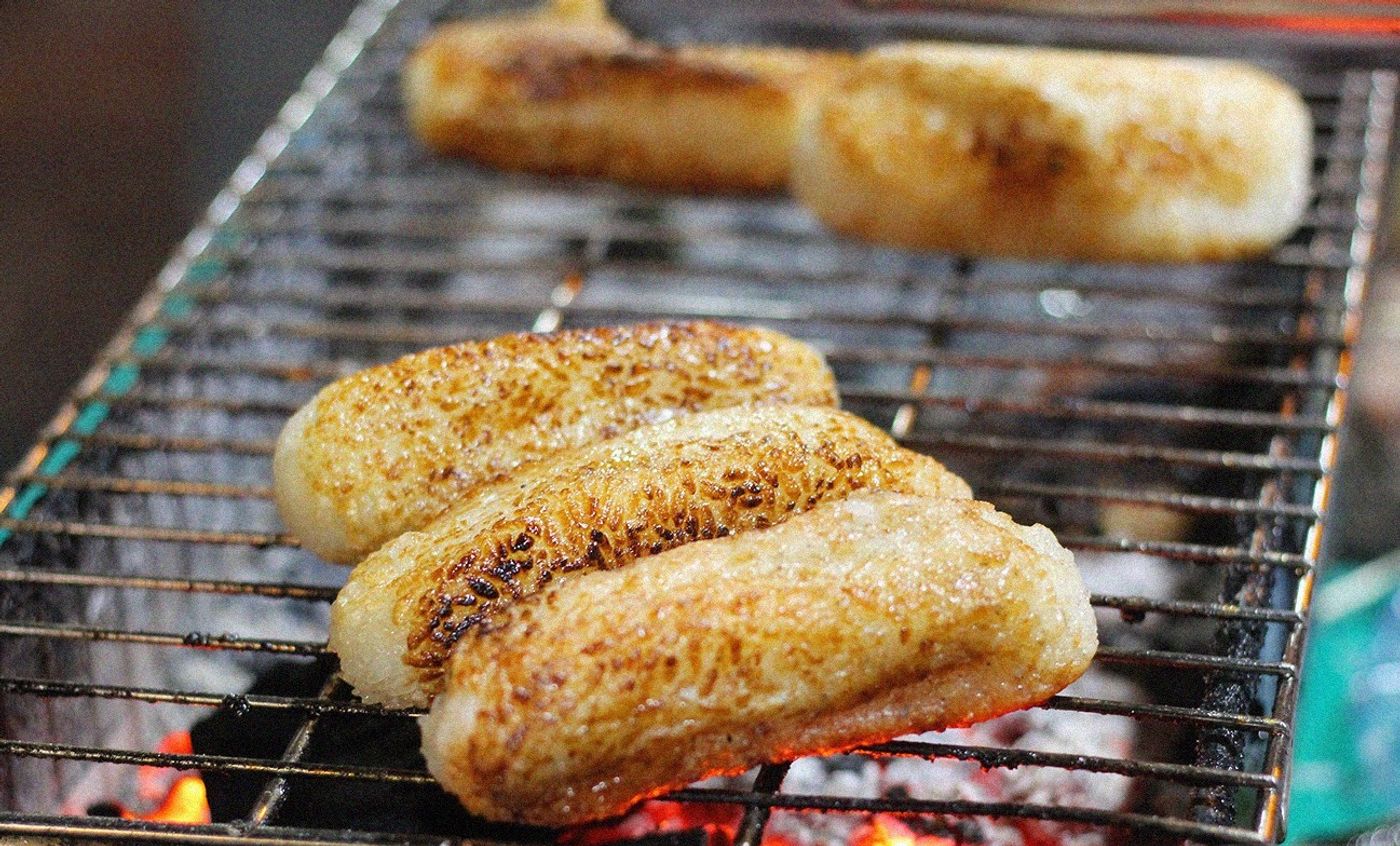 This is the most popular dish in the Mekong delta region of Vietnam. The recipe is simple: wrap the peeled apple banana in steamed sticky rice, then a layer of banana leaf wrap, grill the cake on charcoal until banana leaves turn black-brown and a little burnt and smelling. The outside steamed sticky rice turns crispy and yellow, the inner banana turns tender, sweeter than the raw banana, a little chewy. This is a delicious treat and is often eaten as a dessert.
Banh Cong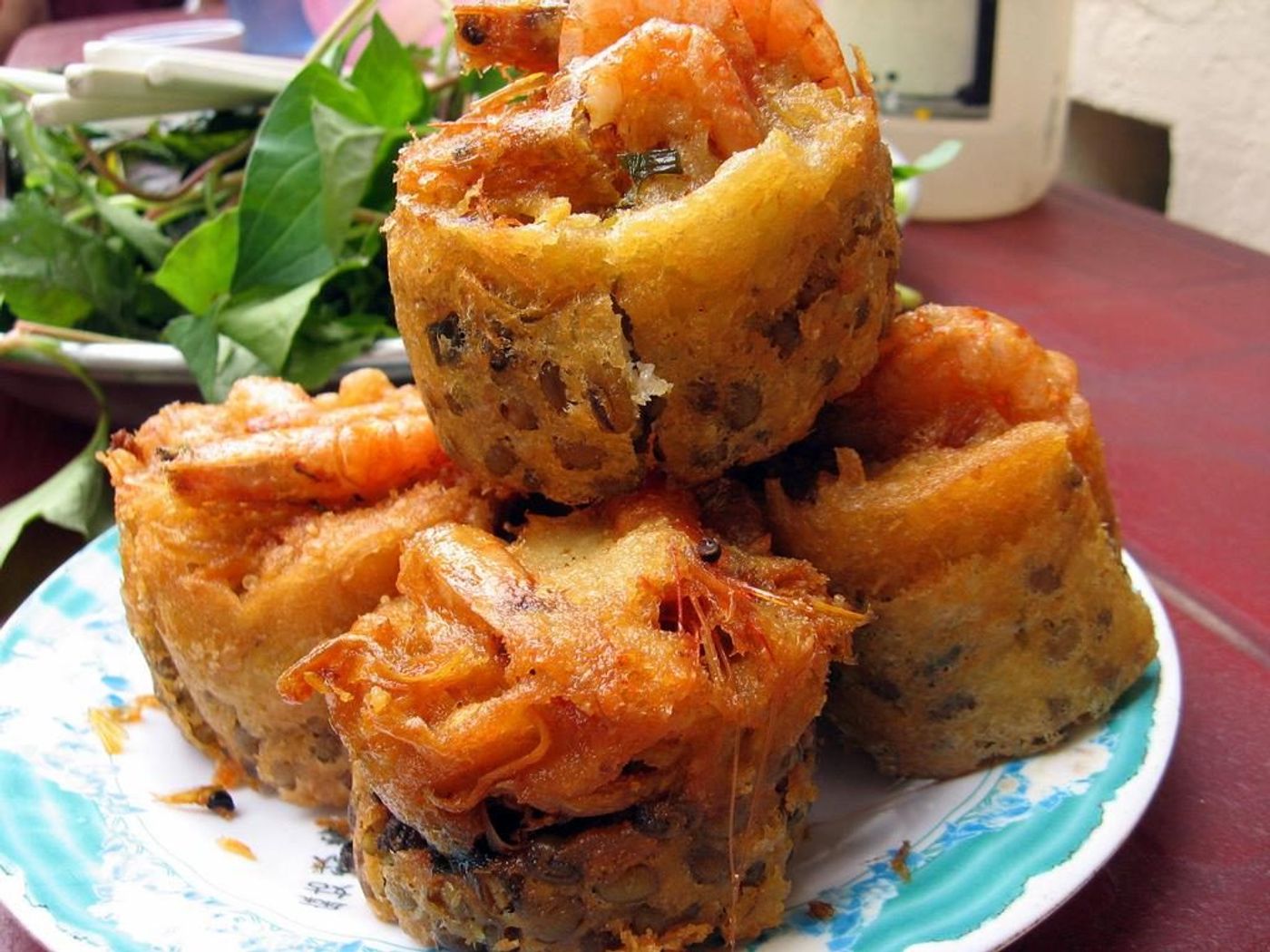 Cong Cake is a very delicious Vietnamese traditional savory cake which is as small as a muffin, crispy outside, airy and soft inside. The cake buttery, tender, crispy at the same time. Main ingredients to make this cake are rice flour, mung bean, pork, and shrimp. The cake is named after a special tool called "Cong" used to mold and fry it.
Traditionally, rice is soaked in water and ground with water to make a rice flour mixture. Whole mung bean is soaked in water for about 6 hours, then cooked until tender and put into the mixture. Firstly, the cook must put "Cong" into hot oil so that "Cong" is hot. After that, the cook pours the mixture into the "Cong", top two or three shrimps onto the mixture and fries until the cake turns crispy and yellow. Cong Cake should be served hot with fresh vegetables and herbs, sweet and sour dipping fish sauce.
Banh Duc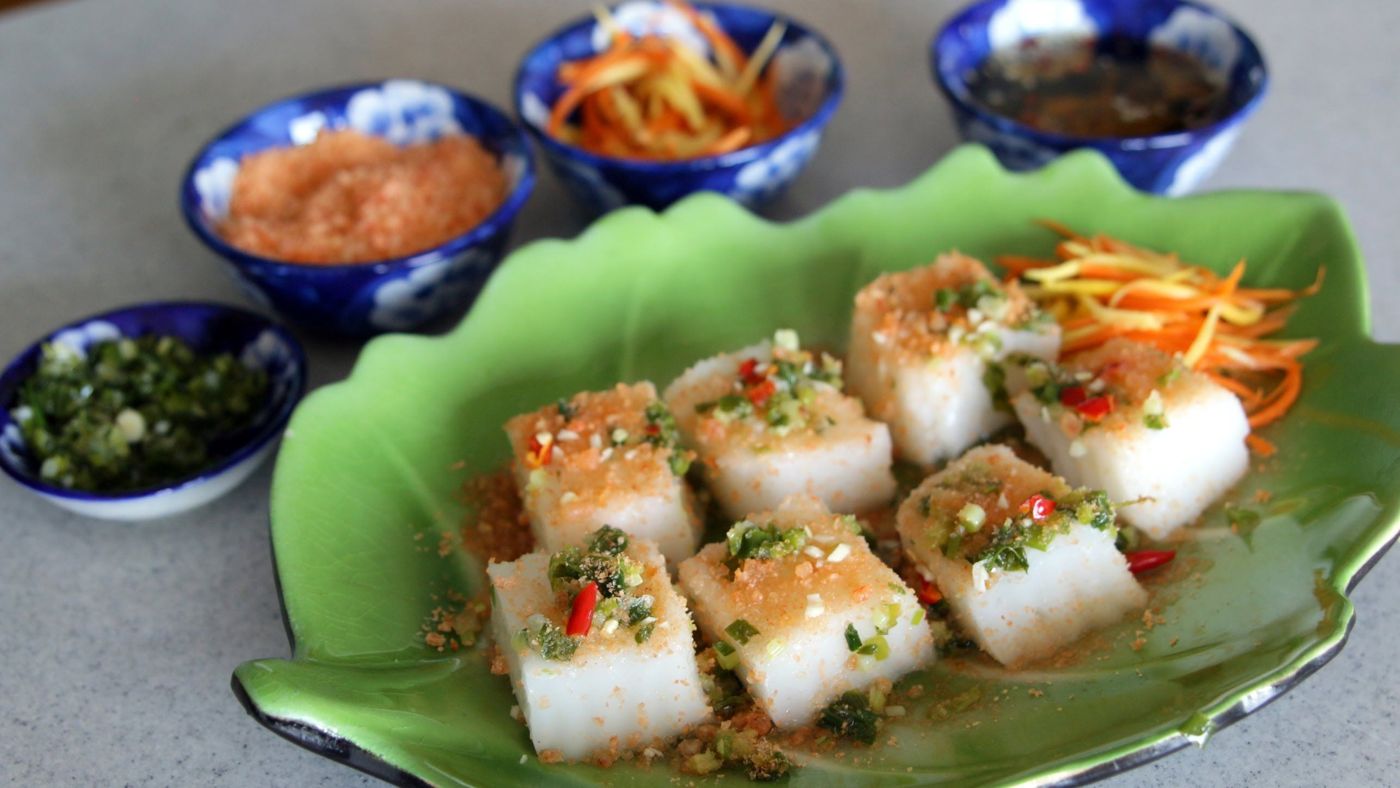 Vietnam has more than 20 Duc cake recipes including sweet and savory. Duc cake originated from North Vietnam. People in North, Central, and South Vietnam have changed the recipe of Duc cake to meet local tastes and preferences as well as local products.
Banh Duc in Can Tho is white, tender, and smooth. High-quality rice is soaked in water, ground into rice flour, mixed with coconut cream. The topping of the cake is made from shrimp, lean pork, jicama, shallots, and garlic. All of the above are minced, stir-fried until pleasant. Rice flour mixture is ladled onto the tray layer by layer. At last, the toppings are put onto the last layer. The cake is steamed until all are well-done.
Oc nuong tieu (Grilled escargot with pepper)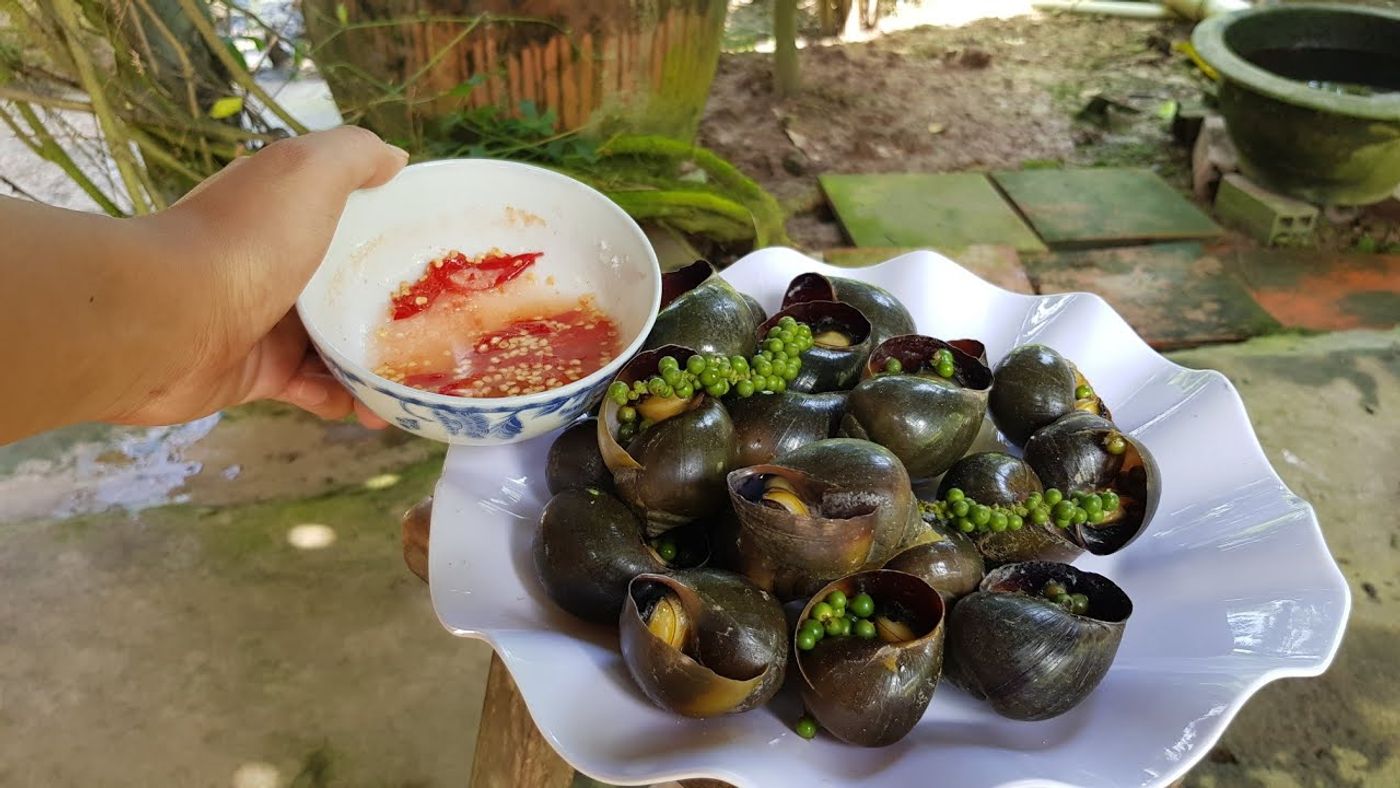 Grilled escargot with pepper is a very strange exotic dish in Can Tho. Escargot is a very popular food in Can Tho as well as Mekong Delta for its tenter and crunchy sweet-tasty flesh. To make this dish, the snail is boiled, then put into a pot to grill on charcoal with a mix of salt, fish sauce, sugar, pepper until the broth inside its shell boils for a while. The escargot should not be grilled for too long. Otherwise, its flesh will turn dry and not very tasty. The dish is served with Vietnamese mint. It pairs well with beer. This dish is high in calcium, other vitamins and minerals.
Source Internet