Top specialties in Nha Trang you must try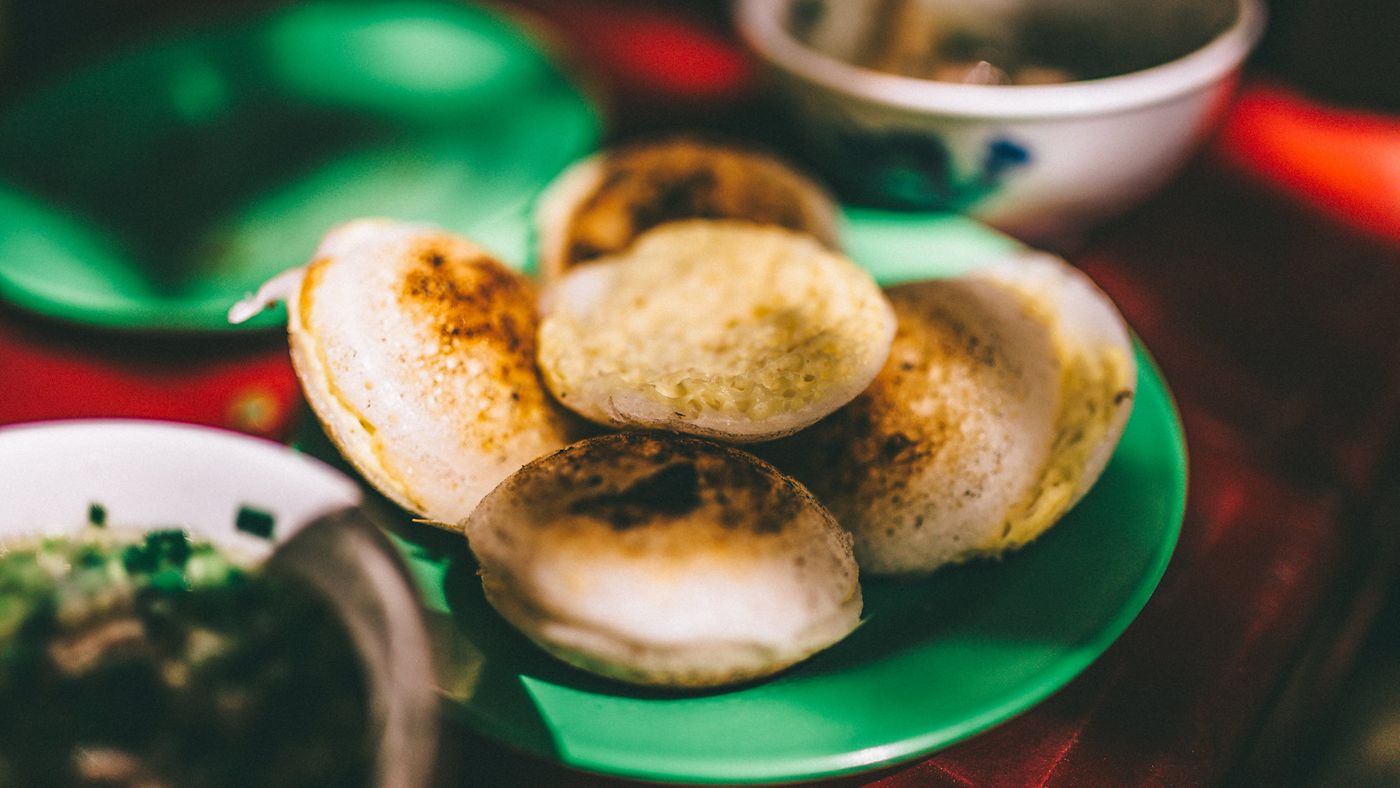 Being a coastal city and the capital of Khanh Hoa province on the South Central Coast of the country, Nha Trang is one of the most attractive destinations for international tourists in Vietnam. Nha Trang is not only famous for the pristine beaches and excellent scuba diving, but also for its special delicacies. Here is must-try foods list for people first coming to Nha Trang.
Banh canh cha ca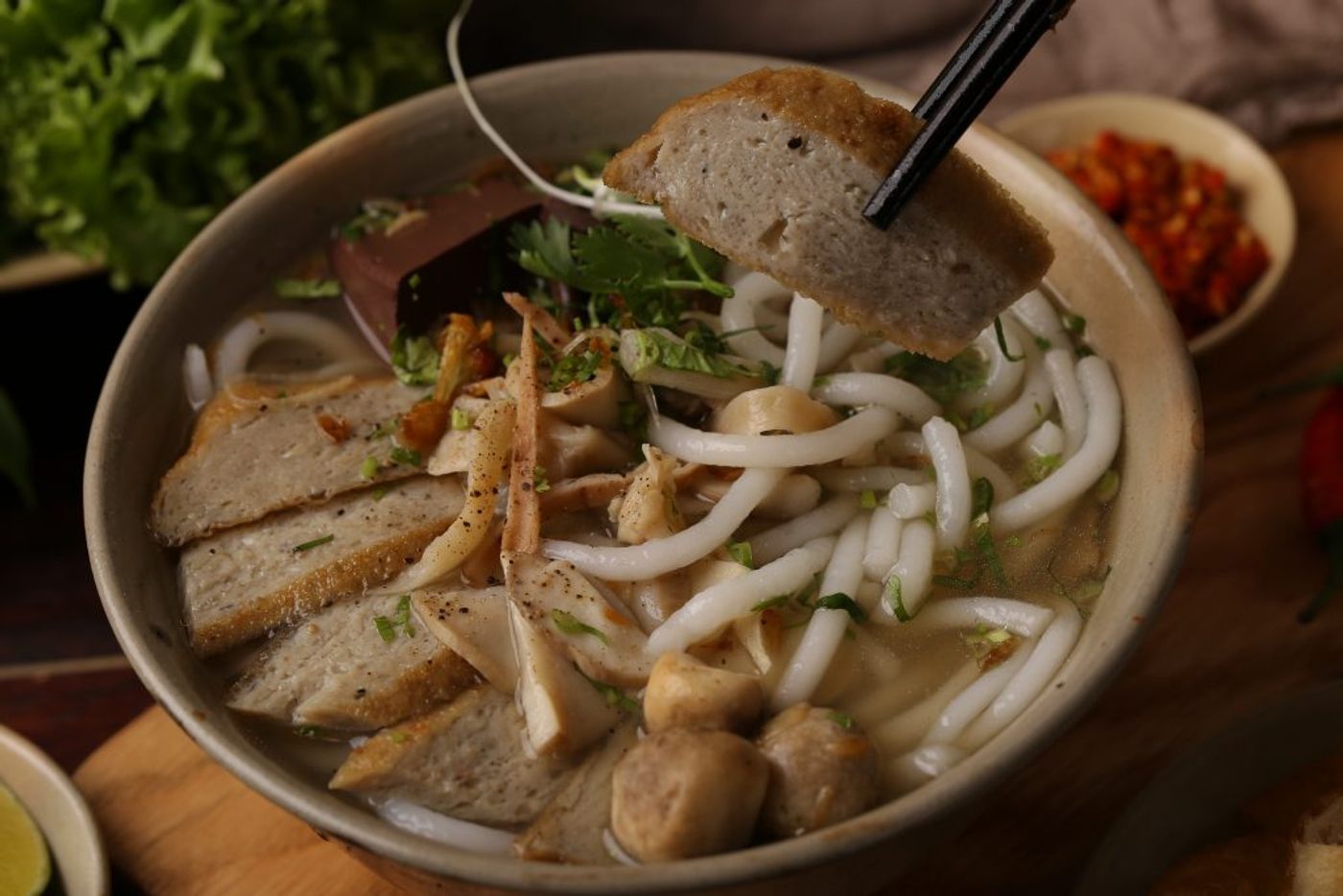 The secret thing about the broth, which is made from boiled sailfish and mackerel's bones, that determines the exclusive taste of this specialty. Different from the fatty boiled pork bones' broth, banh canh cha ca broth is sweet and savory, especially suitable for people who are going on a diet. A bowl of Nha Trang's "banh canh cha ca" also contained jellyfish and steamed sailfish.


Banh can
Sitting around the warm fire of coal brazier, watching the cook skillfully pouring flour into moulds , and then enjoying hot banh can in a windy day is an unforgettable experience for anyone when in Nha Trang.
Banh can is a popular snack in Central and Southern regions of Vietnam, including rice flour, lard, spring onion and eggs. The cakes are sold in pair and served with special sweet and sour dipping sauce made from Nha Trang's famous fish sauce, and raw vegetables.
Nem nuong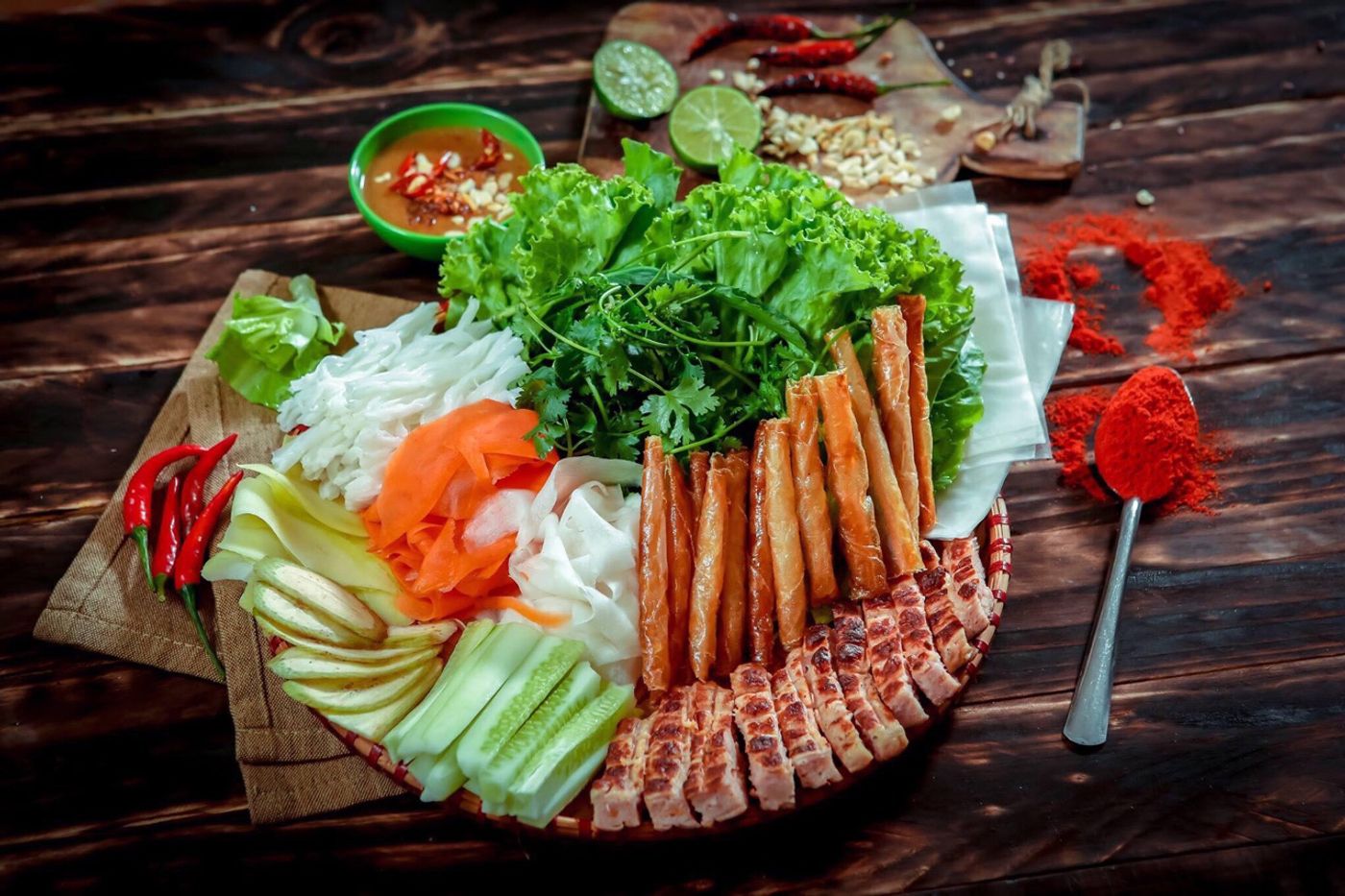 Nem nuong is grilled fermented pork roll that's usually served with sweet and spicy fish sauce, pickled green papaya, and raw herbs. Served in local restaurants in Nha Trang, patrons are often served with platters of fermented pork that's grilled on a coal brazier, lettuce leaves, rice paper, fresh herbs, chilies, rice vermicelli and garlic. You can easily customize your nem nuong according to your own preference.
Bun cha sua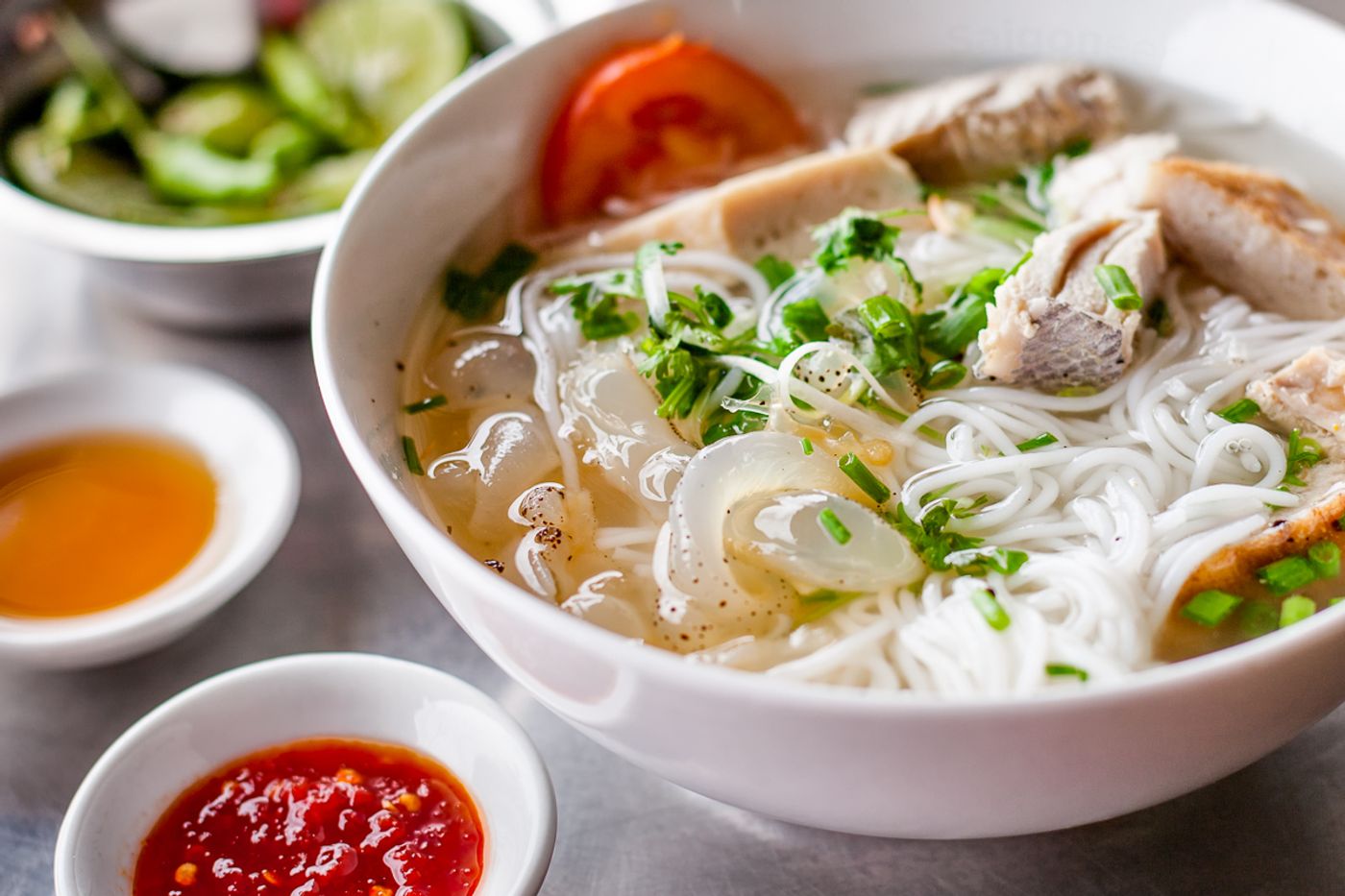 Given Nha Trang's six-kilometer coastline, it's no surprise that bun cha sua is one of its must-try delicacies. The dish comprises of rice vermicelli, jellyfish, and steamed sailfish fillet in a sweet and savory fish broth, though some eateries add in crab, shrimp and pork to the ensemble. A popular breakfast amongst locals, you can find many vendors selling bun cha sua at Bach Dang Street and Nha Trang's street markets. Another variation is banh canh cha ca, which comes with thick noodles and generous slices of fish cakes.
Seafood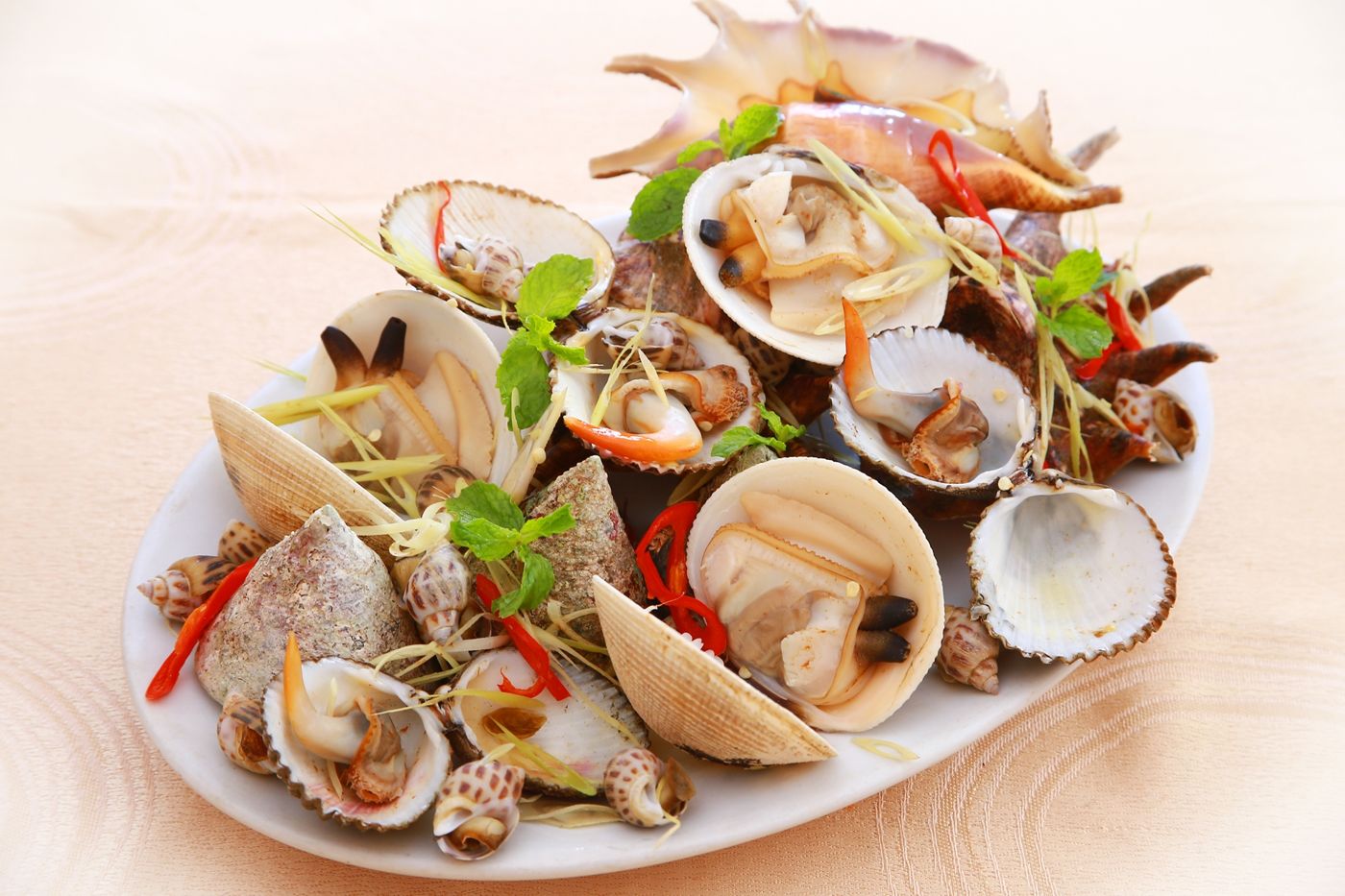 Hai san is basically seafood in Vietnamese, and Nha Trang is chock full of seafood eateries that are set along sandy white beaches. Supplied by local fishing villages, you'll find an assortment of giant prawns, squid, urchins, crabs, jellyfish, and shellfish of all shapes and sizes. Seafood is priced by weight, where you'll pick your choice of live or frozen sea creatures. Once the price confirmed, you can have it steamed, barbecued, fried, or prepared in a hotpot. Highly recommended dishes include pan-fried squid with pork stuffing in tomato sauce, grilled red snapper, and shrimp in tamarind sauce.
Lac Canh's grilled beef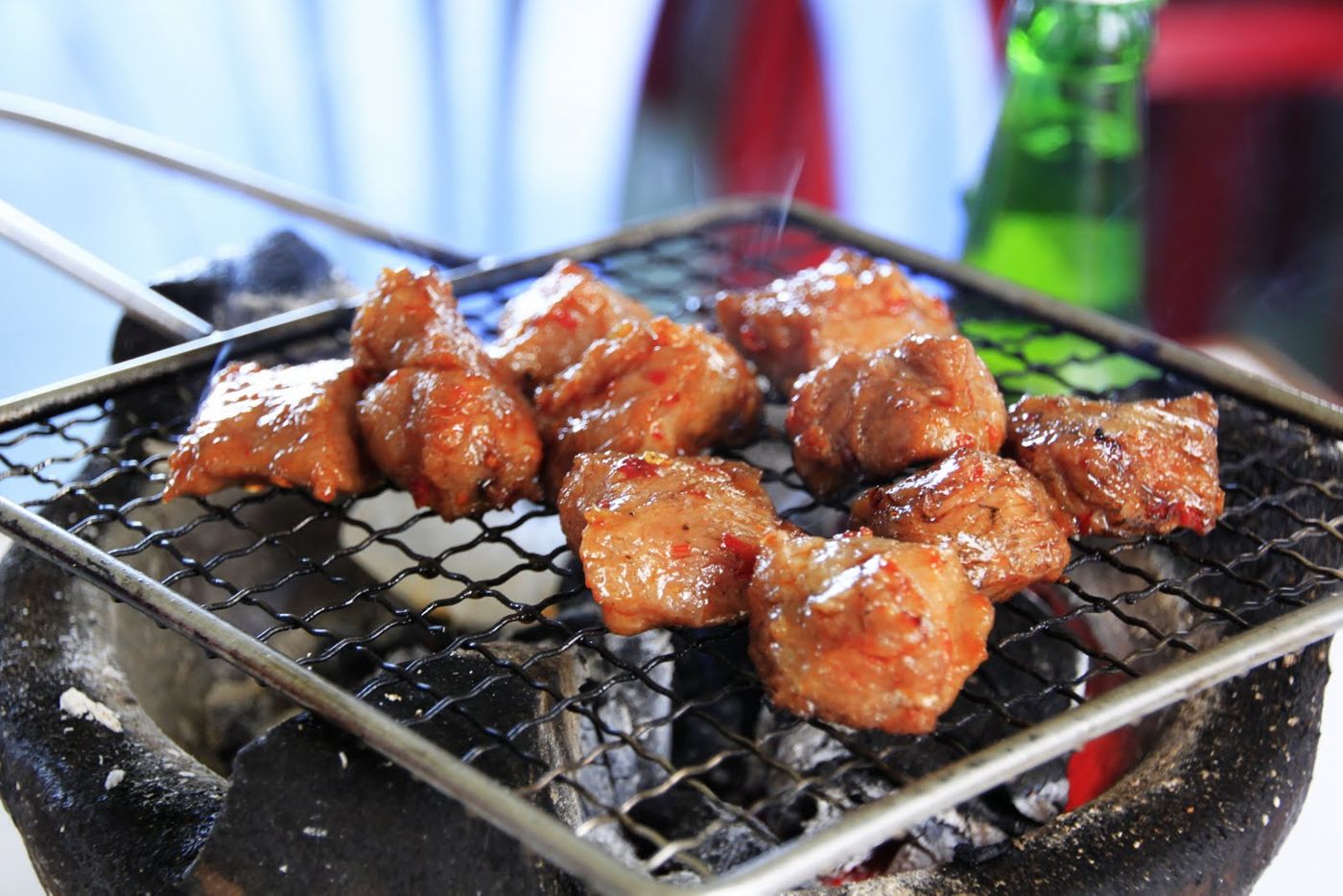 The secret of making perfect grilled beef is on the recipe of mixing beef with honey and more than ten kinds of spices. The recipe is handed down from time to time, and only known to specific members of a restaurant owner's family. Customers are free to grill the beef and enjoy the dish in their own way. Lac Canh's grilled beef is so favored by tourists that it appears in many famous international travel guides.
Source Internet