Top must-go night markets in Thailand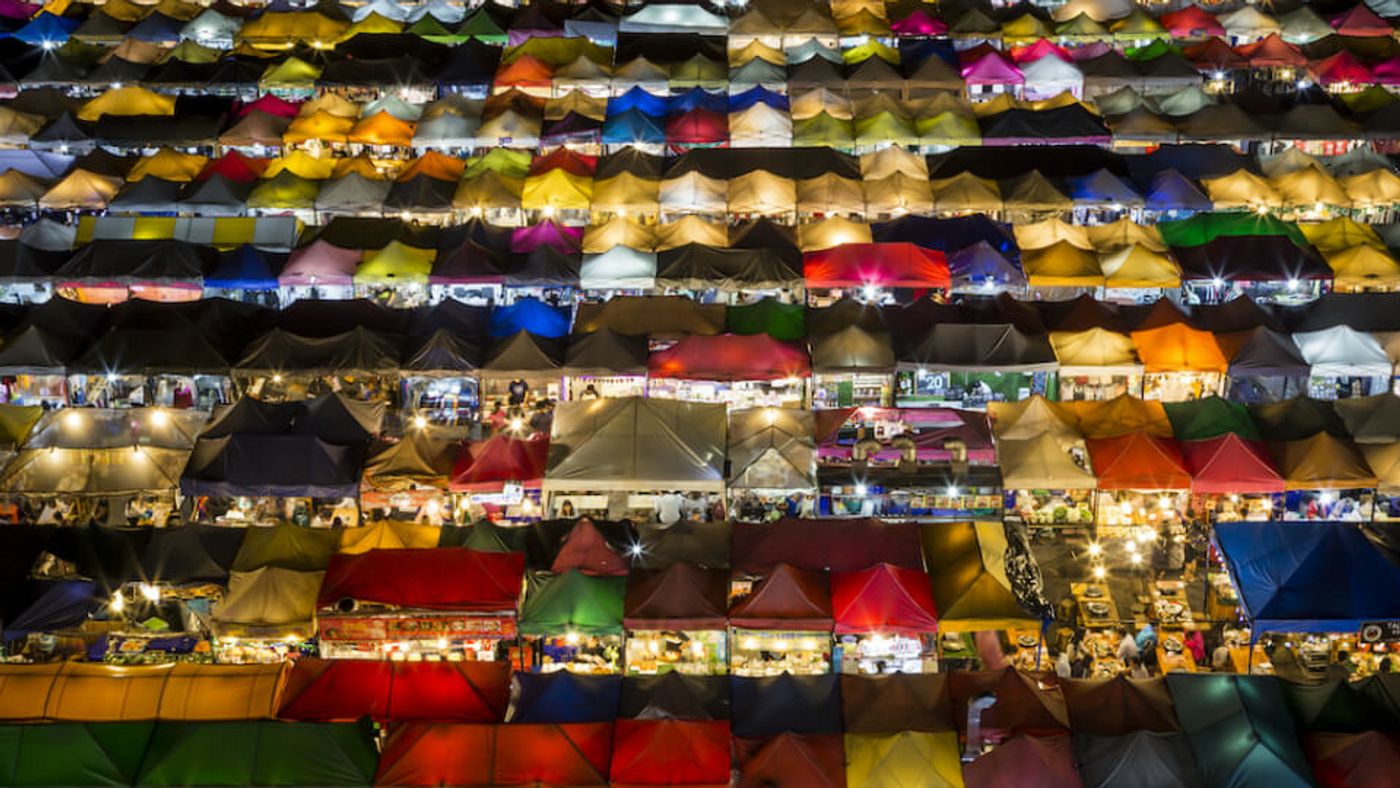 Thailand is home to some of the biggest and arguably the best markets across South East Asia. While bargaining your way through the crowds during the heat of the day can be an adventure in itself. Below are some popular night markets you must visit when visting "Land of Smiles".




Rot Fai Market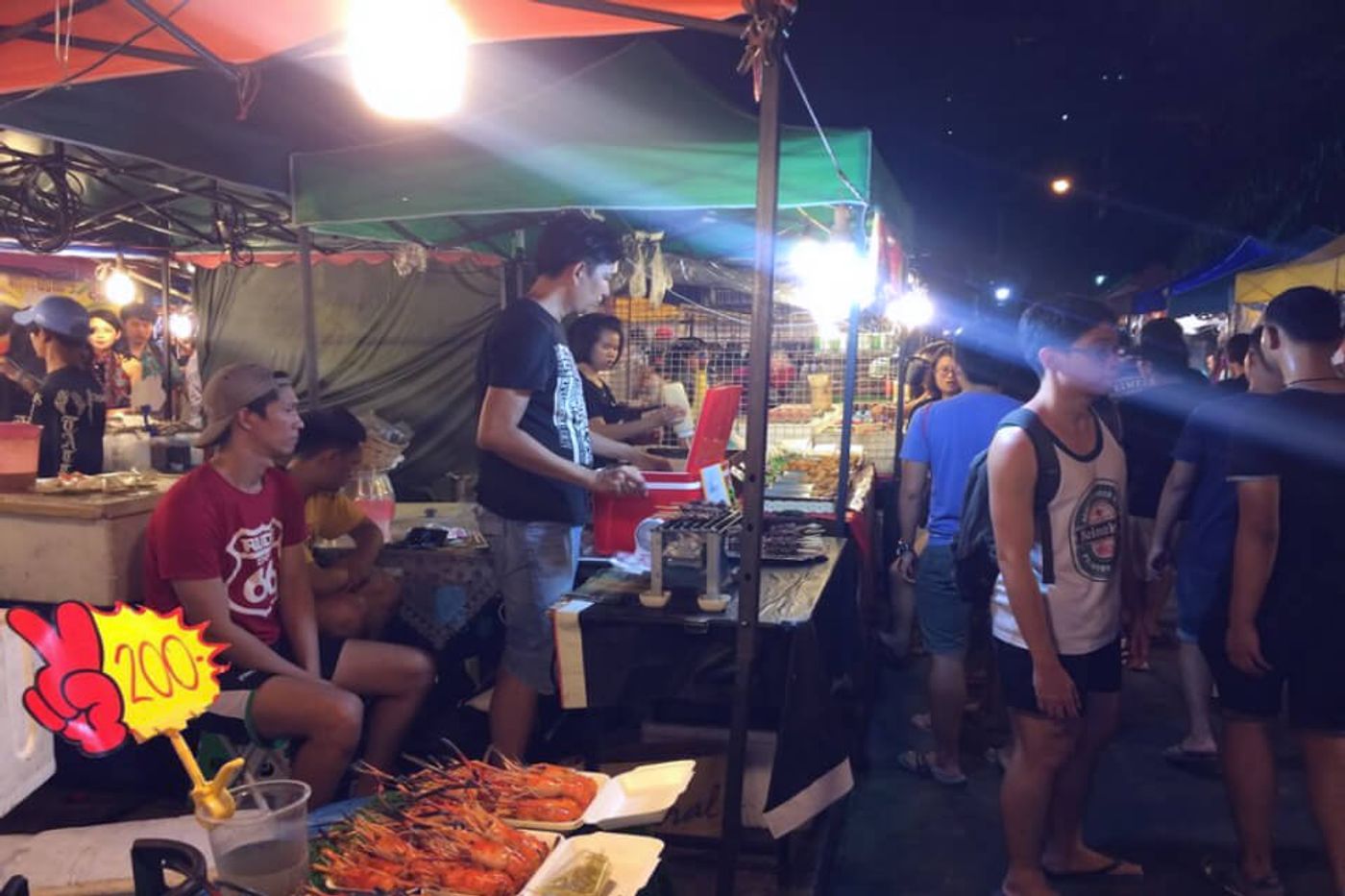 Rot Fai Market Ratchada is split into long avenues with antiques, second-hand toys, and kitsch curios. On the periphery, there is a combination of clothes, shoes, handbags, and plenty of snack stalls. It is more compact than the market in Srinakarin, and the vibe at Rot Fai Market Ratchada is towards bargain fashion. There is a cool drinking spot at the back of the market, where you can enjoy live music and cheap whisky. Everyone is very friendly, and conversation flows easily between tables.
Chang Chui Bangkok Plane Market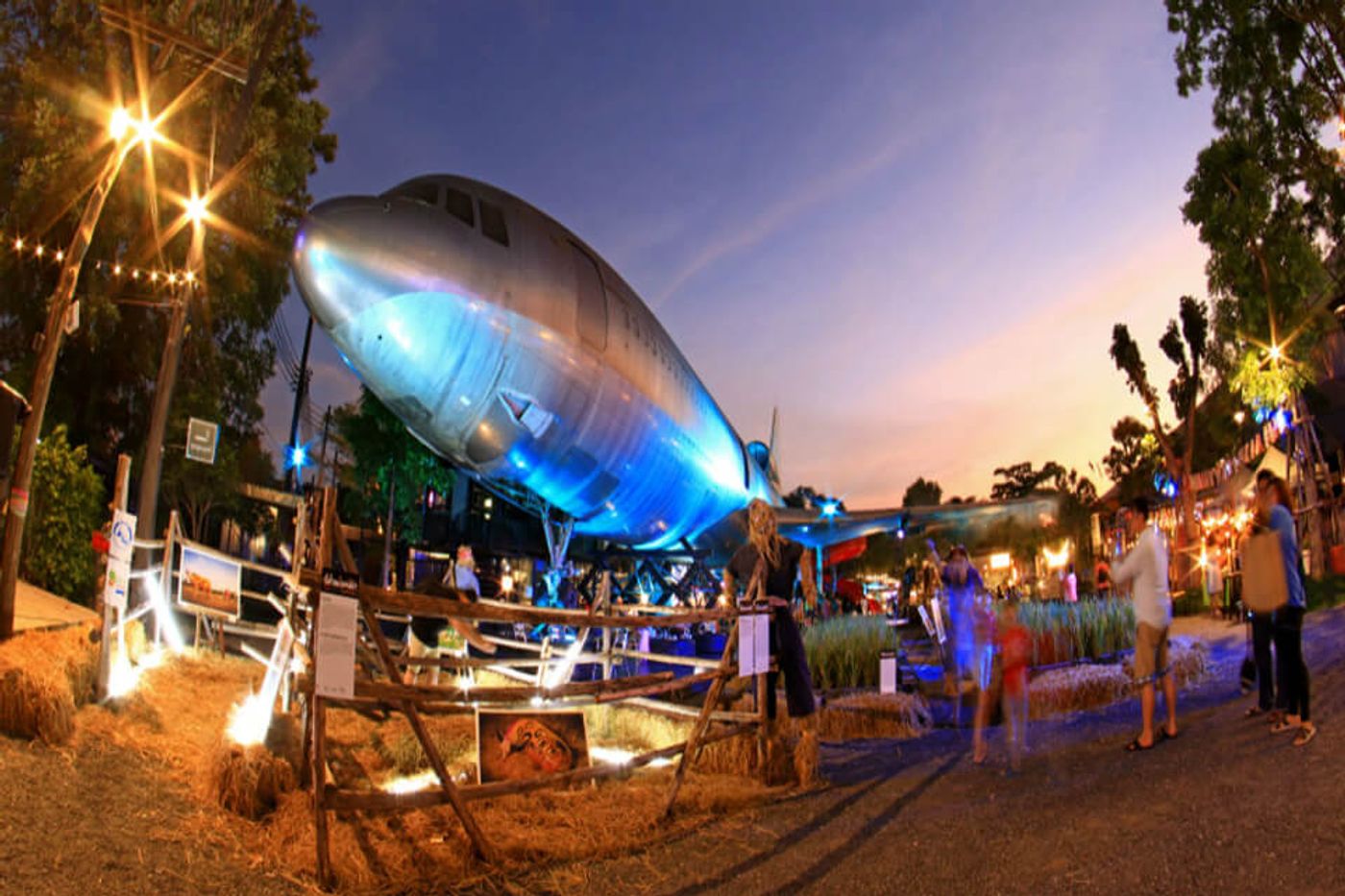 Chang Chui Bangkok Plane Night Market has a nice selection of shopping and dining, combined with modern, urban and often wacky art installations. The huge shell of an aeroplane is a head turner at Chang Chui, but as you explore the grounds, you will find plenty of sculptures and urban art pieces made from recycled materials. A food pavilion serves Asian and international street food such as fresh oysters, sushi, pizza, ramen, and som tum (green papaya salad).
Asiatique the Riverfront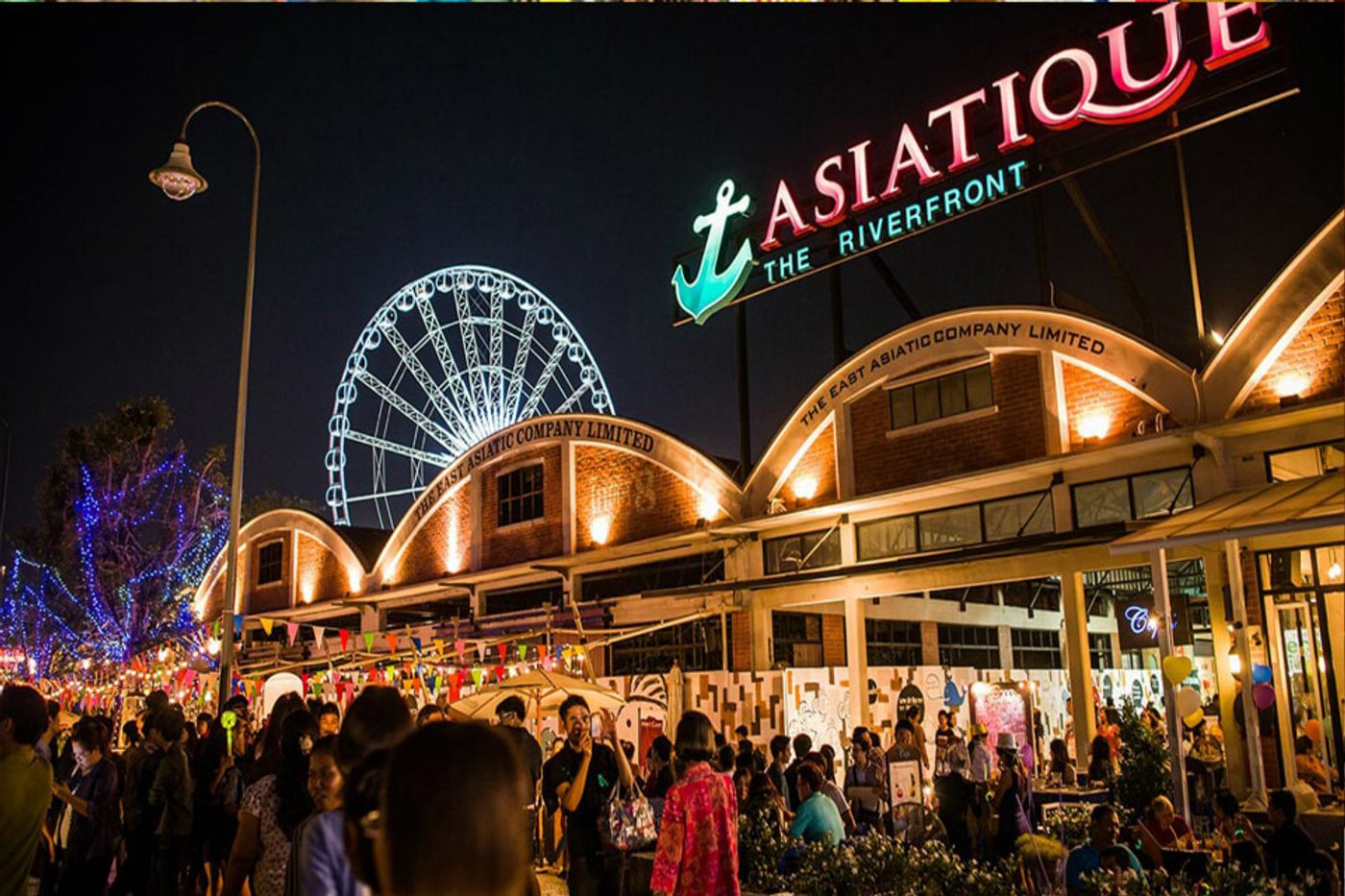 Asiatique is currently the most popular night market in Bangkok which every tourist will visit at least once. It is like a night version of Chatuchak Weekend Market but much more spacious, airy and beautiful, making shopping here a breeze. Other than hitting the shops, do not miss out The Calypso Show or Muay Thai Live! It is a good place to chill over some food and beer by the river. The best way to come here without the jams is to take the free shuttle boat from BTS Saphan Taksin. You can take this chance to experience taking a boat along the Chao Phraya River too!
Indy Night Market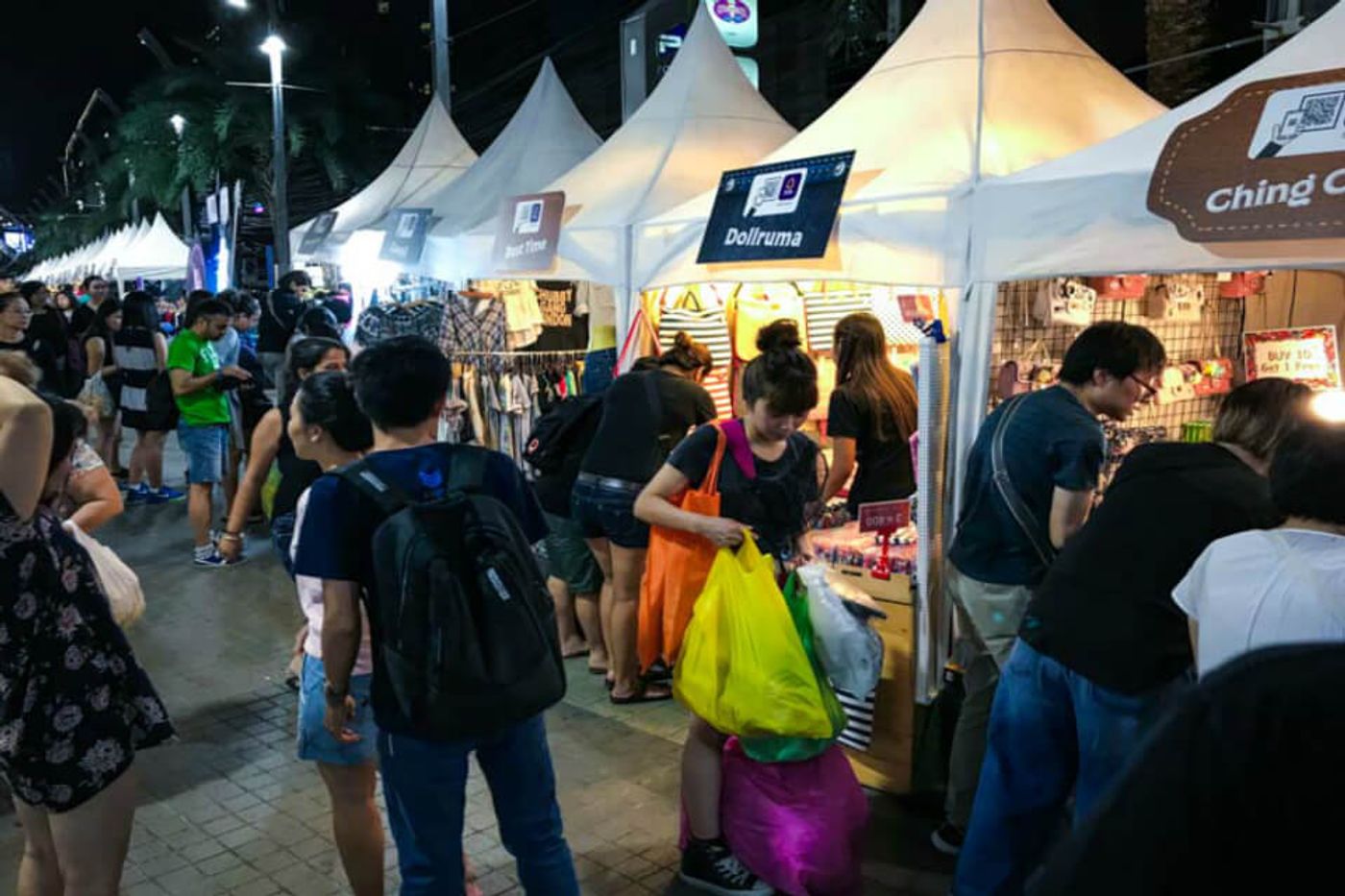 The Indy Night Market is located within Pratunam. Many might know this better as the area the famous Platinum mall (the Fashion & Accessories wholesale mall). In fact, the market is located right outside the mall itself.
Despite being smaller than other night markets, there is reason to visit this place for the many handmade and unique products that are available for sale here. Most items also cost less than 100THB.
Patpong Night Market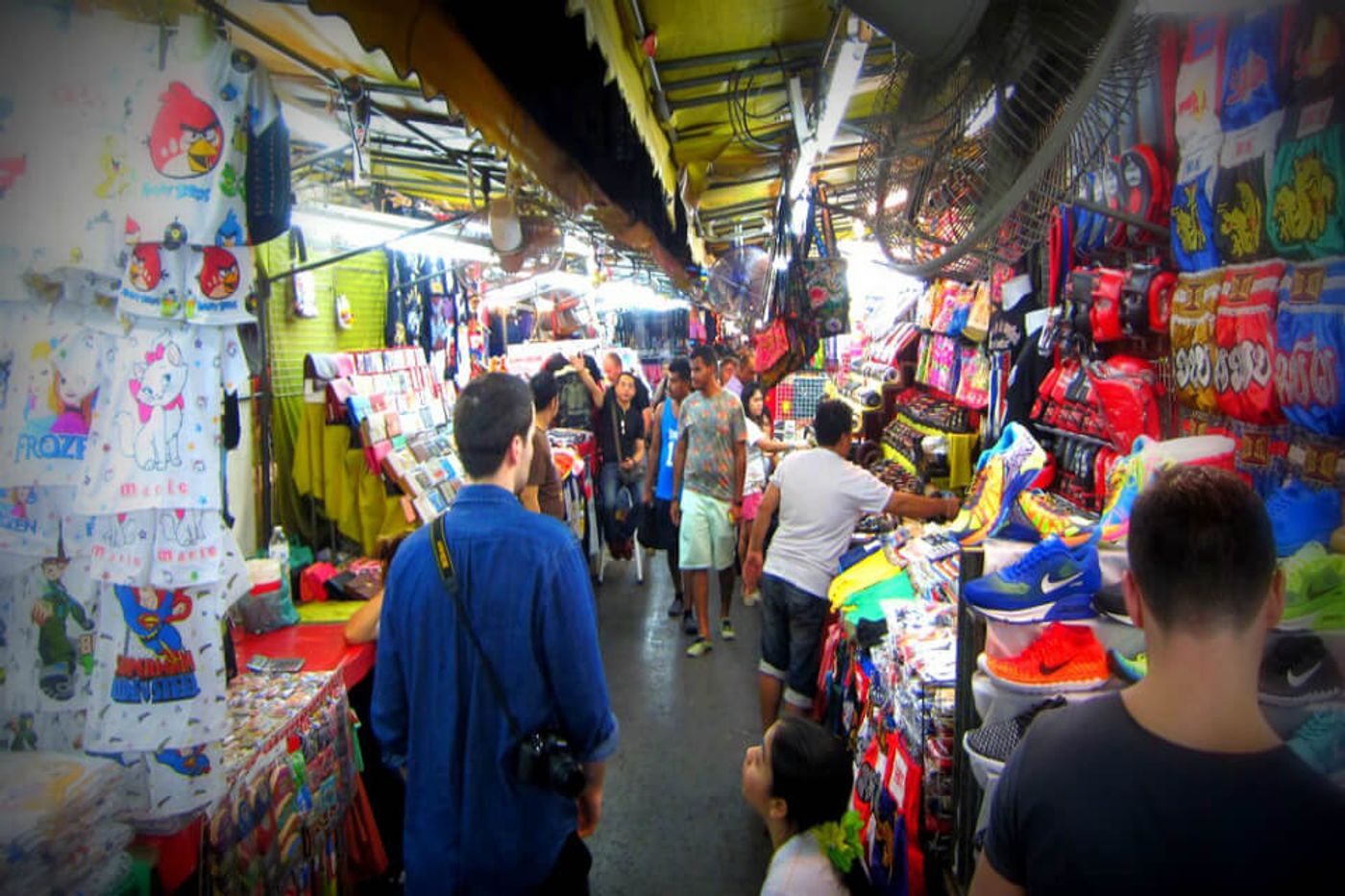 Patpong Night Market adds a different face to one of the city's most notorious red-light districts. The bustling market is known primarily for its cheap goods, many of which are not quite genuine. From sunglasses and souvenirs to tacky T-shirts, perfumes and watches, the stalls are overflowing with an assortment of wares. Haggling is essential. The walkways are narrow, and you'll need a healthy dose of patience to make your way around the crowded market.
Source Internet