Top 7 bakeries in Ha Noi, Vietnam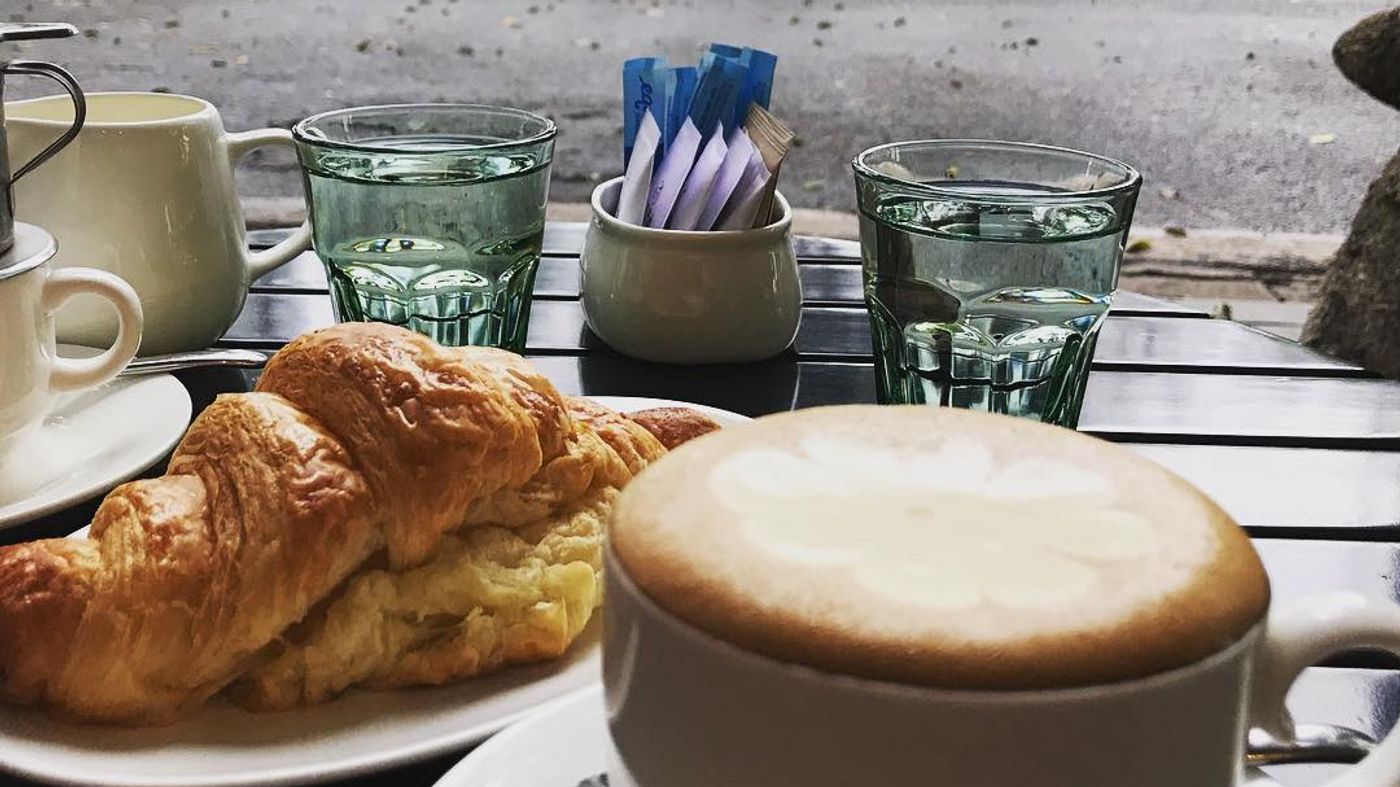 Anyone sporting a sweet tooth does not have to look hard to find a tasty bakery in Ha Noi. The irresistible aroma of freshly baked bread, pastries, cakes, and more can be found around every corner in the city. Check out the top 7 bakeries in Ha Noi!


S'patisserie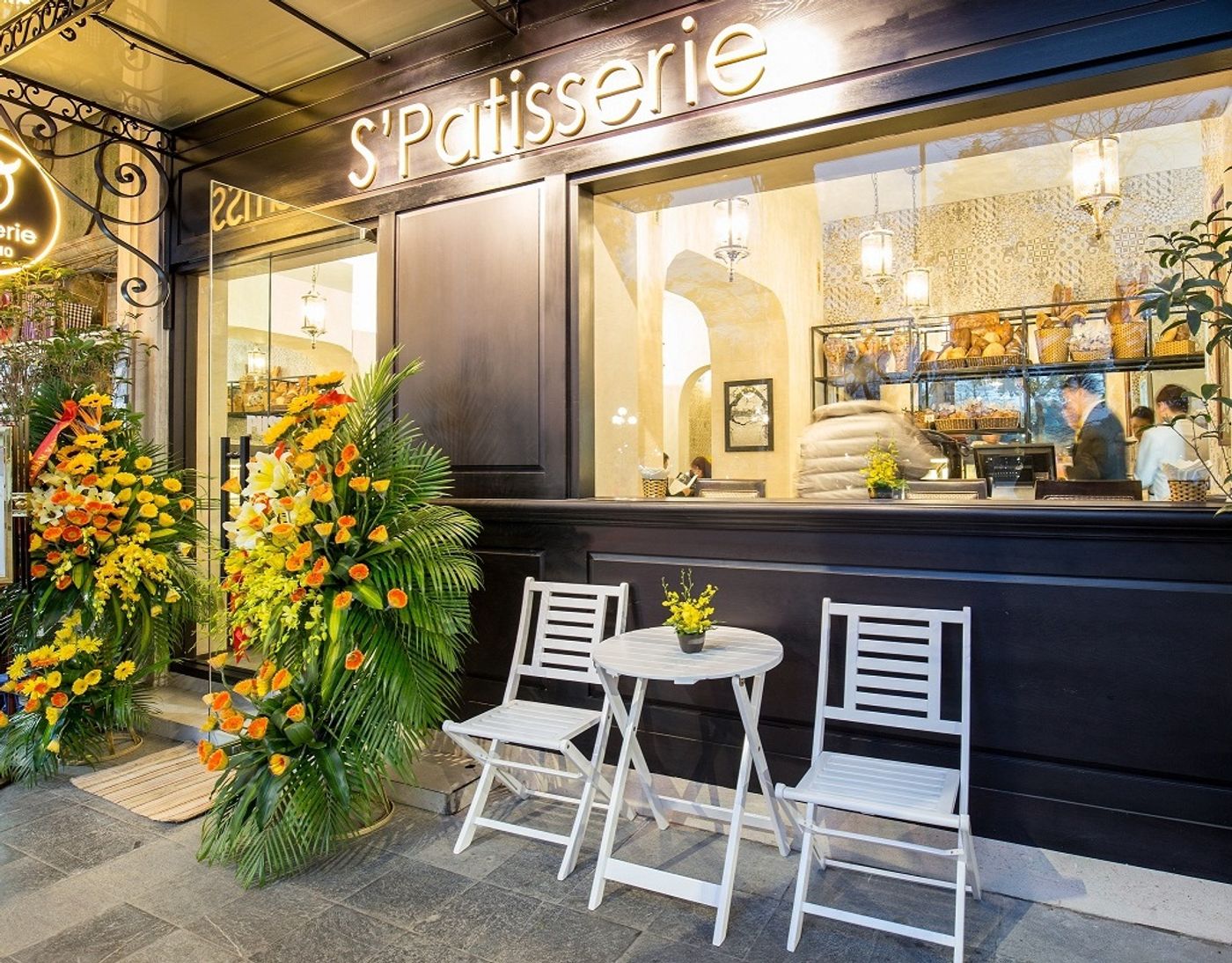 S'Patisserie is a stylish bakery with a stunning view of Hoan Kiem Lake. Owned by the Silk Path Hotel, this bakery aims to deliver tasty, quality desserts and uses organic ingredients whenever possible. Their indulgent cakes and delicious lunch menu invite a regular crowd of hungry patrons. This is the perfect place to enjoy a meal and delightful dessert while seeking refuge from the hot Hanoi air.
Address: 17 Hang Khay, Trang Tien, Hoan Kiem, Ha Noi
Joma Bakery Cafe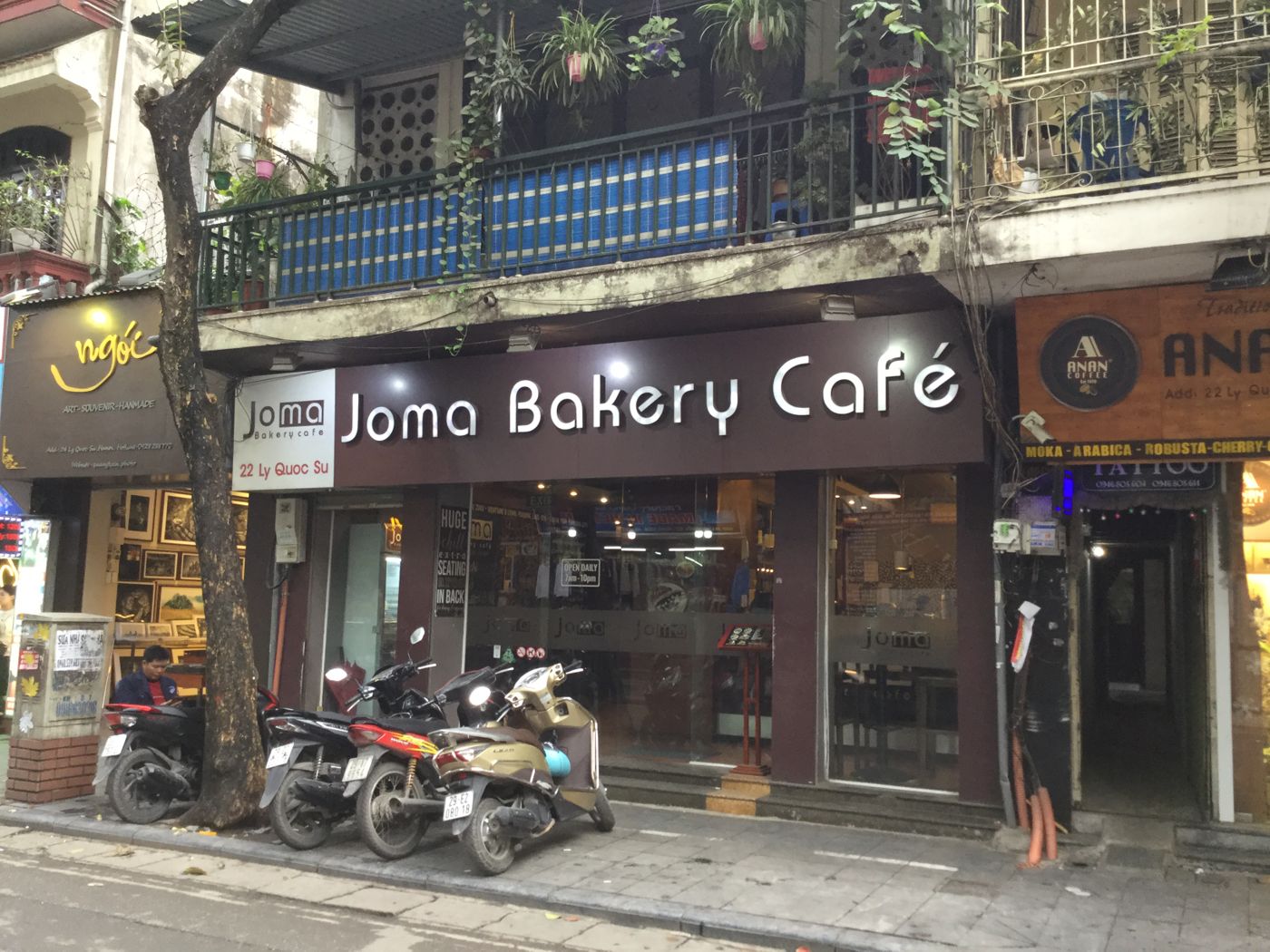 This bakery is owned by Canadian, it does not only offer the high quality and delicious menu but also dedicate 10 percent of its profit for the organization of the city. Their cafe is organic, fair-trade and for Canadians who would like to find themselves in Ha Noi. If you are looking for breakfast, let's try French toast which is topped with fresh mangoes and whipped cream.
Address: 22 Ly Quoc Su, Hang Trong, Hoan Kiem District, Ha Noi


The Note Coffee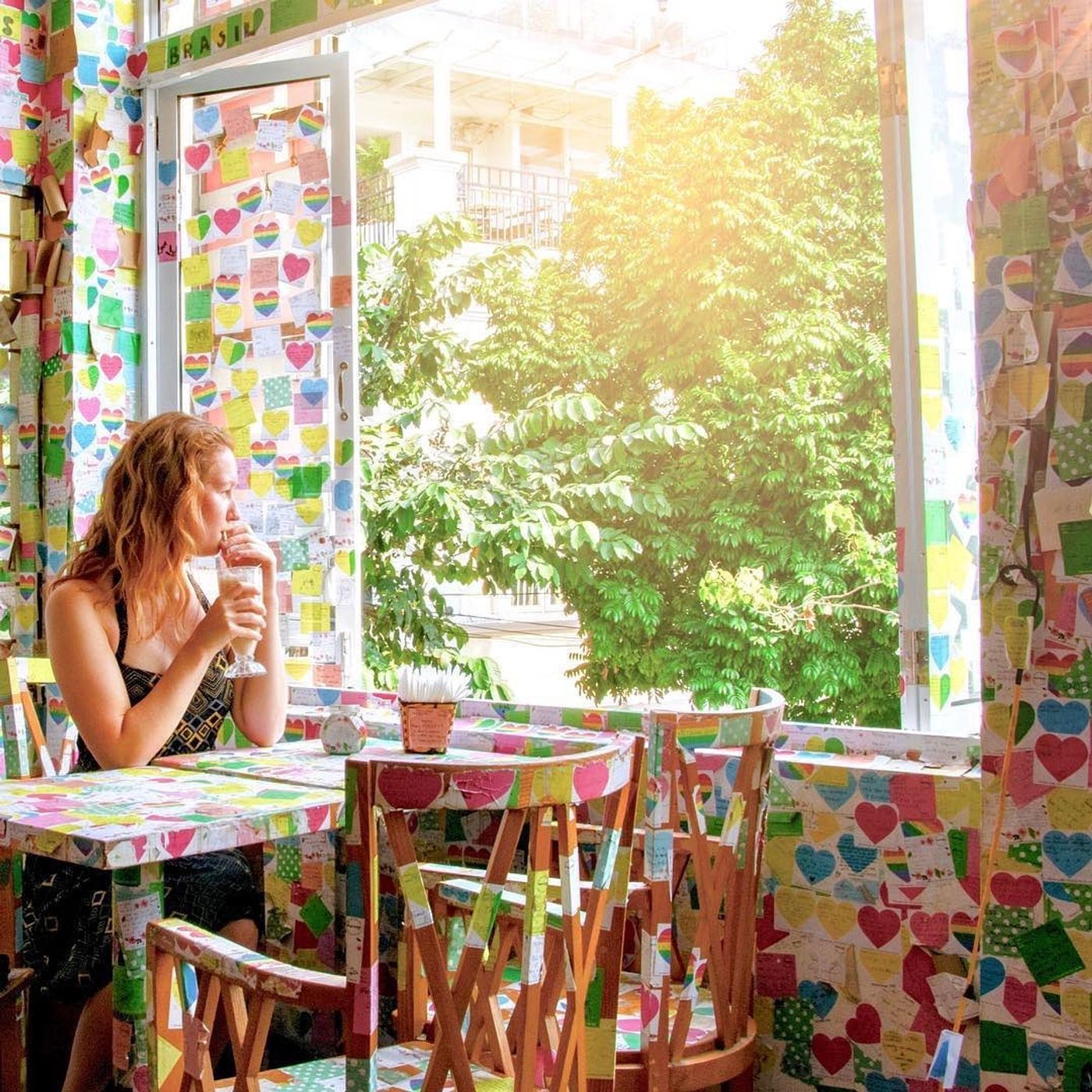 This is a small shop with a stunning view of Hoan Kiem Lake in the morning. The egg coffee is served here, it is a special coffee that begins in Ha Noi and nowadays, it is served in many other places in Vietnam. Not only offer a delicious menu but also the beautiful and cozy place for visitors with chairs, walls, ceilings, floors which are covered with the heartwarming notes.
Address: 64 Luong Van Can, Hang Trong, Hoan Kiem
O'Douceurs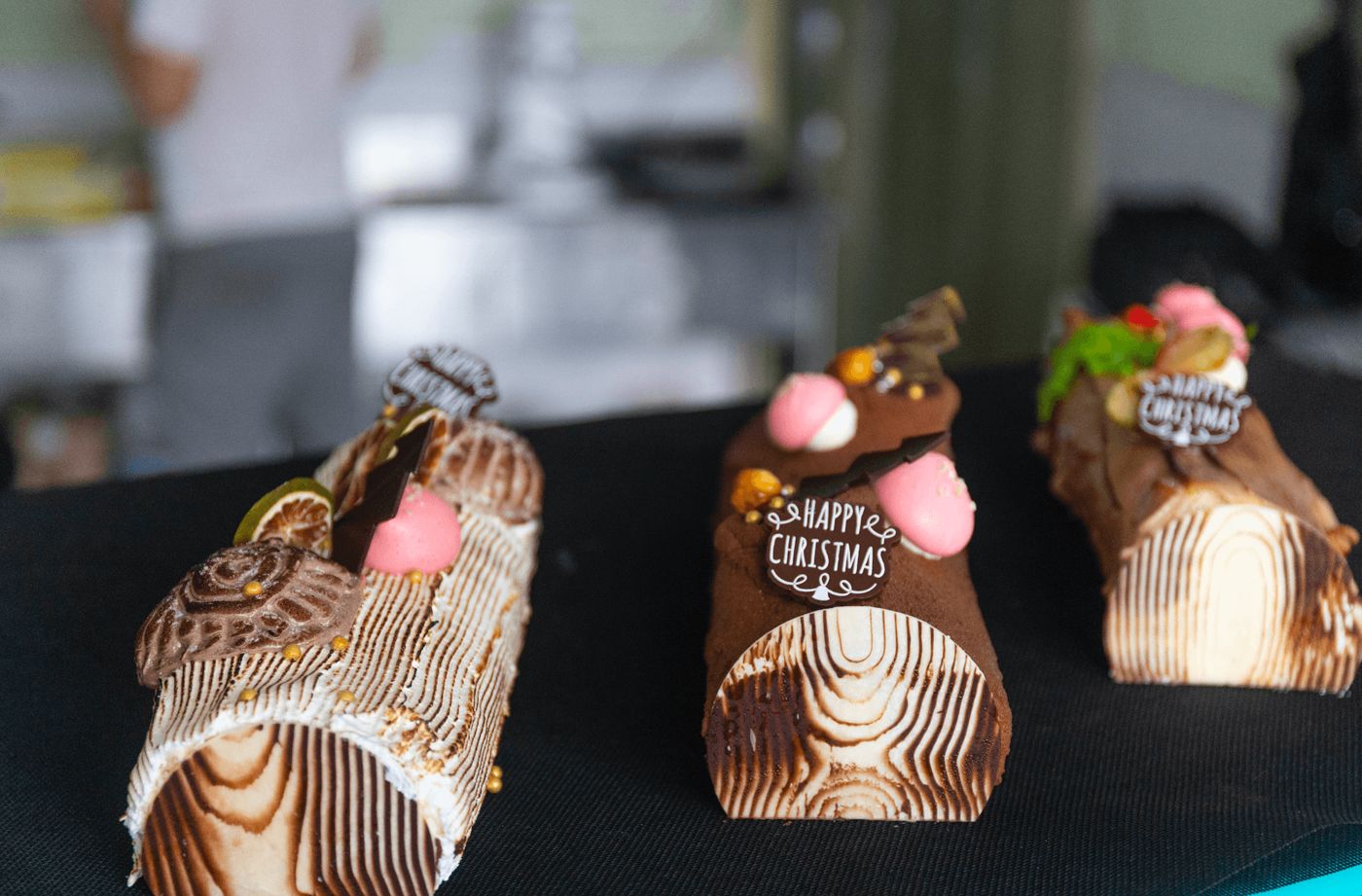 O'Douceurs has become one of Ha Noi's most beloved local bakeries since its debut in 2014. It is owned by French Pastry Chef Silen Garrigues, who wanted to bring French quality baked goods to Vietnam. He has definitely delivered, his cakes, truffles, and other fresh delicacies charm tourists and locals alike. Discover this small but cozy bakery and enjoy a fluffy, buttery pain au chocolate with a savory specialty coffee.
Address: 91 Tran Hung Dao, Cua Nam, Hoan Kiem, Ha Noi
King Roti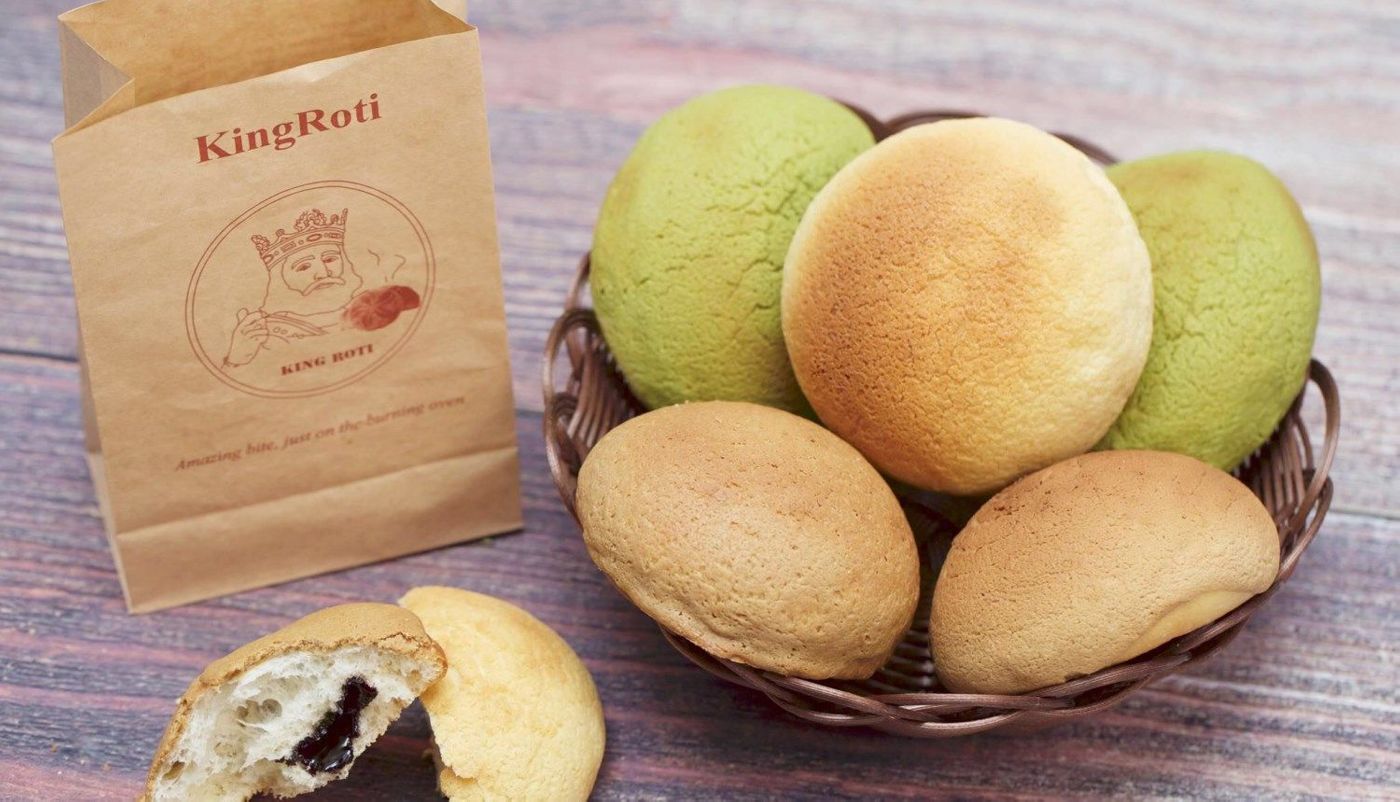 King Roti is a pop-up bakery in Ha Noi's Hoan Kiem District. Their simple menu consists of four different flavors of roti buns, vanilla, green tea, classic coffee, and chocolate. The menu may not sound like much, but these irresistible buns have generated hundreds of obsessed fans throughout the city. Crispy on the outside yet moist and warm on the inside, each bun is served to eager customers' right out of the oven.
Address: 34 Hang Gai, Hoan Kiem, Ha Noi


Madame Huong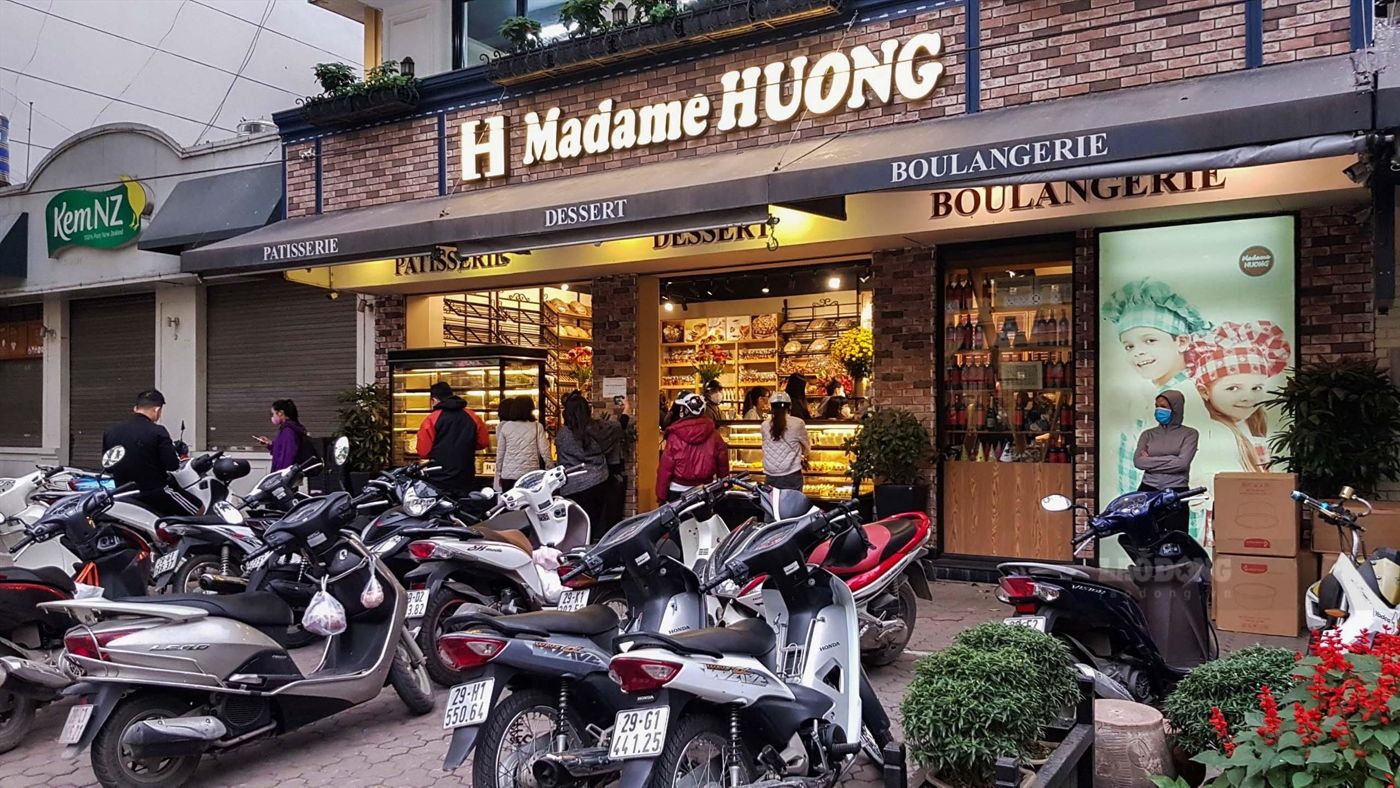 Madame Huong is a delicious bakery known for its Vietnamese specialty cakes that are popular during Tet, the Vietnamese Lunar New Year. This bakery specializes in various types of traditional Vietnamese cakes such as a mooncake, a thin layer of pastry that is wrapped around a dense, semi-sweet filling of either mung bean or lotus paste. Aside from the pleasant local desserts, Madame Huong offers other fresh breads, cakes, pastries, and more. Do not miss the rich chocolate éclairs or the incredible crème brûlée.
Address: 39 Ly Thuong Kiet, Hang Bai, Ha Noi


Saint Honore Ha Noi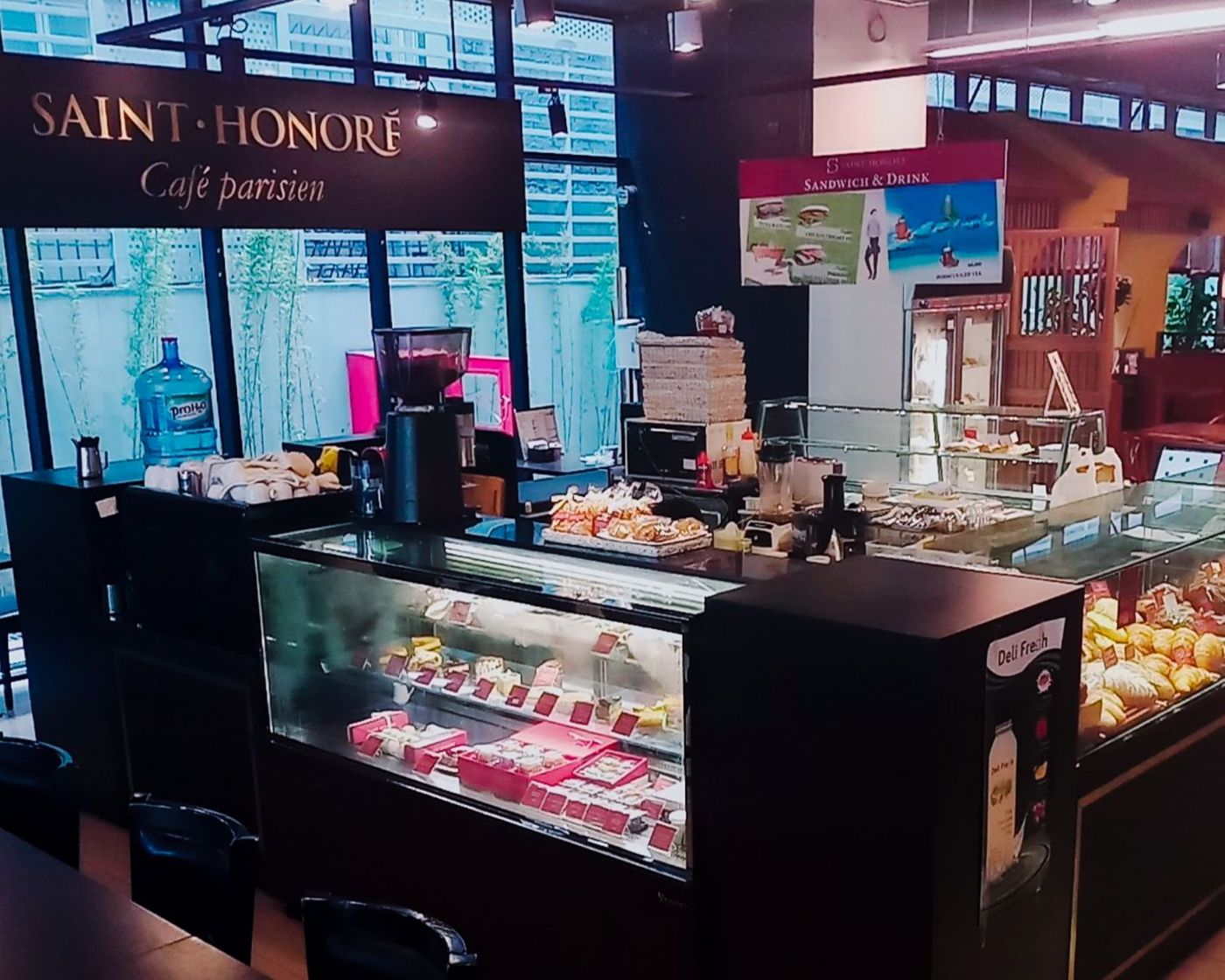 Saint Honore is a popular bakery that serves a wide variety of top-quality menu items to hungry customers. Their gourmet meals, cheeses, and tempting pastries are slightly more expensive than other local dishes, but the outstanding taste and excellent service make them well worth it. Try the sweet yet refreshing passionfruit cheesecake or one of their buttery, melt-in-your-mouth scones next time you find yourself in Ha Noi's Tay Ho District.
Address: 5 Xuan Dieu, Tay Ho, Ha Noi
Source Internet