Things to do in Ha Noi at night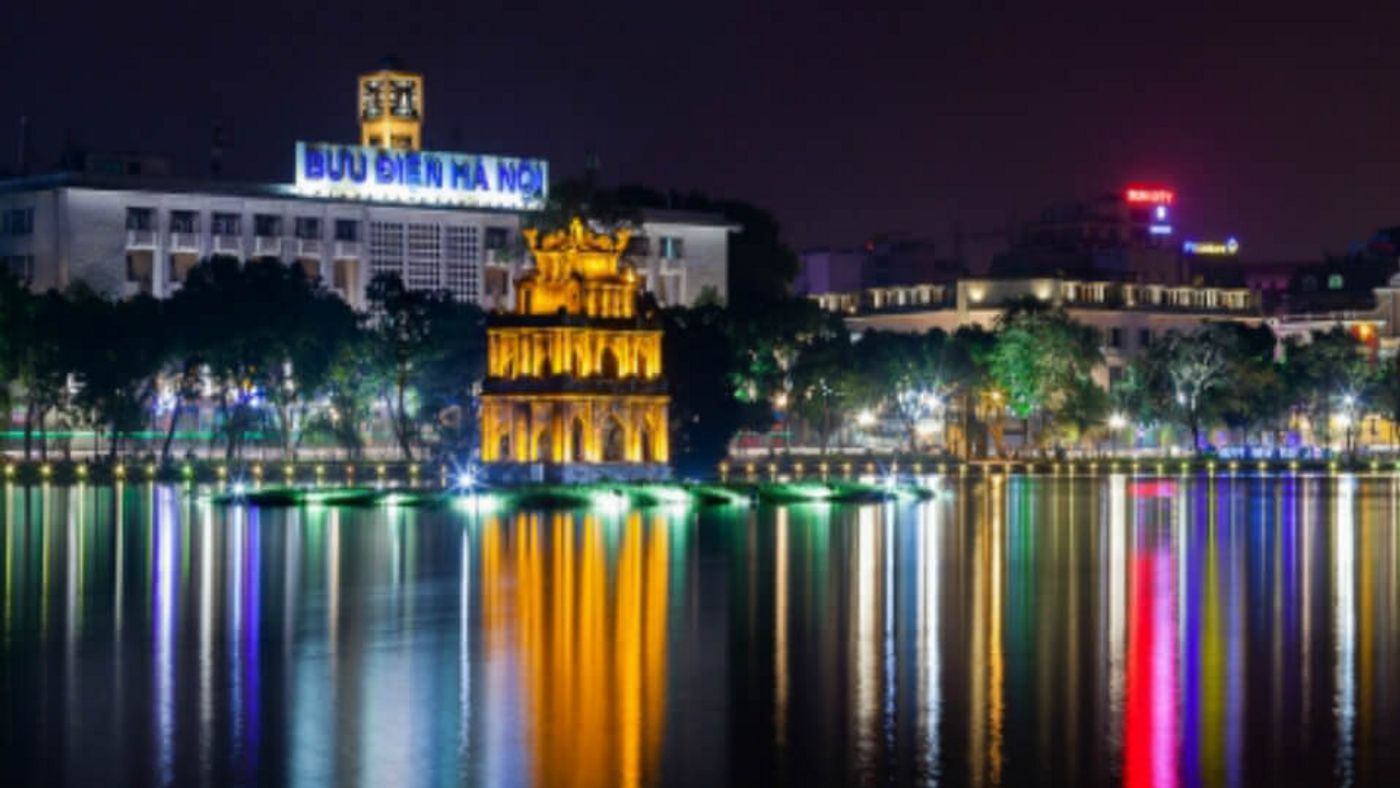 Ha Noi, the capital of Vietnam is not famous for its nightlife, but it is still an interesting one for those visiting the city. There are still thousands of things to do and places to visit in this Ha Noi at night.
Go shopping at Ha Noi night market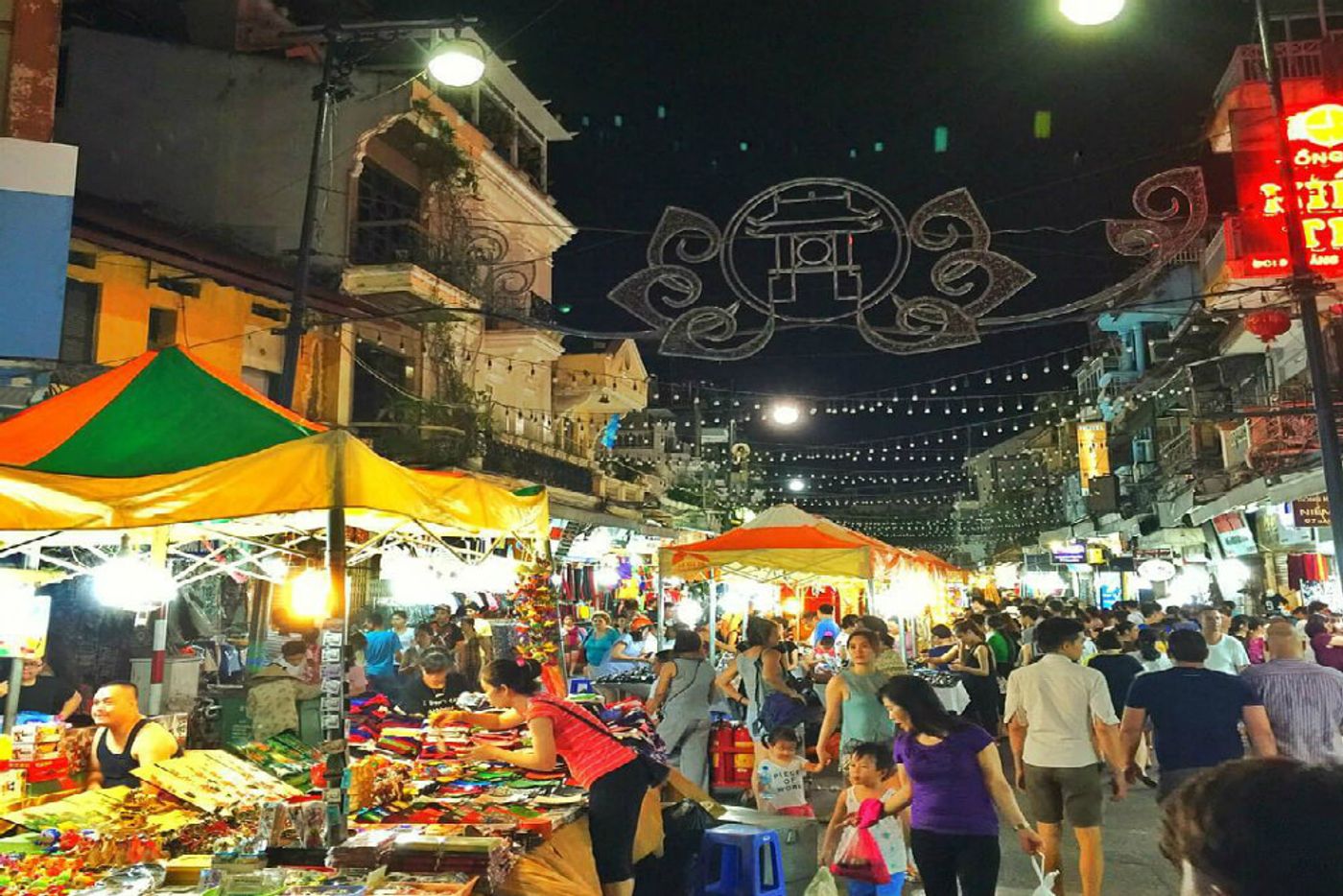 Going to night markets is one of the worthwhile things to do in Ha Noi as it is a funny way to discover the local life. This seems to become more of habit and hobby of the Hanoians although their purpose for going there is not always for shopping. They sometimes visit the night market just to immerse in the lively and bustling atmosphere of Ha Noi, and to gather with their friends to talk, chat, and enjoy their favorite street foods.
Visit Quang Ba flower market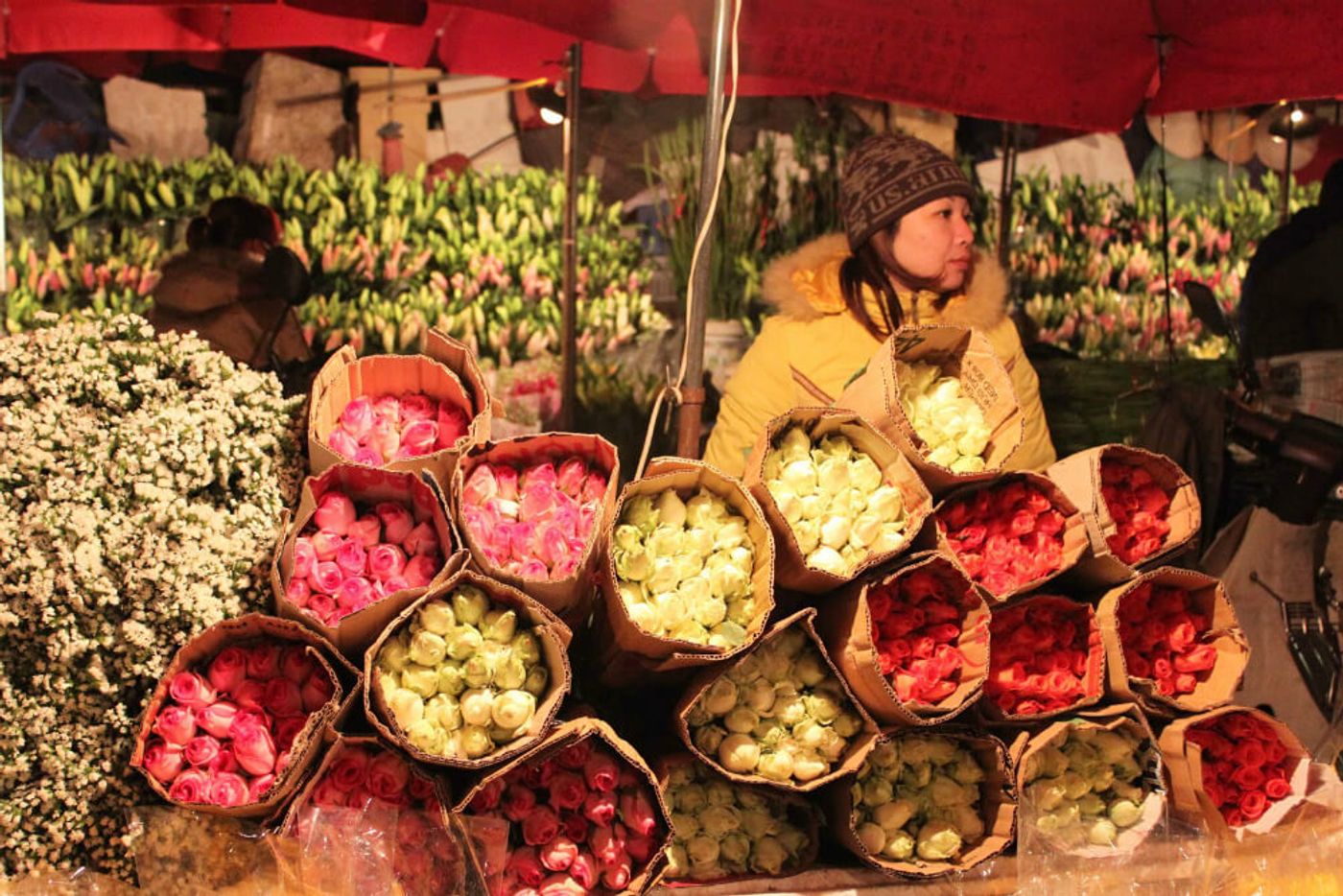 Quang Ba flower market supplies all the floral shops and vendors of Ha Noi, so to get the freshest flowers they can for the day, the owners enjoy browsing this market in the morning. There are so many colors and fragrances thanking to the many species of flowers sold here, it is a little bit like walking into a giant outdoor garden, but at night.
Watch a water puppet show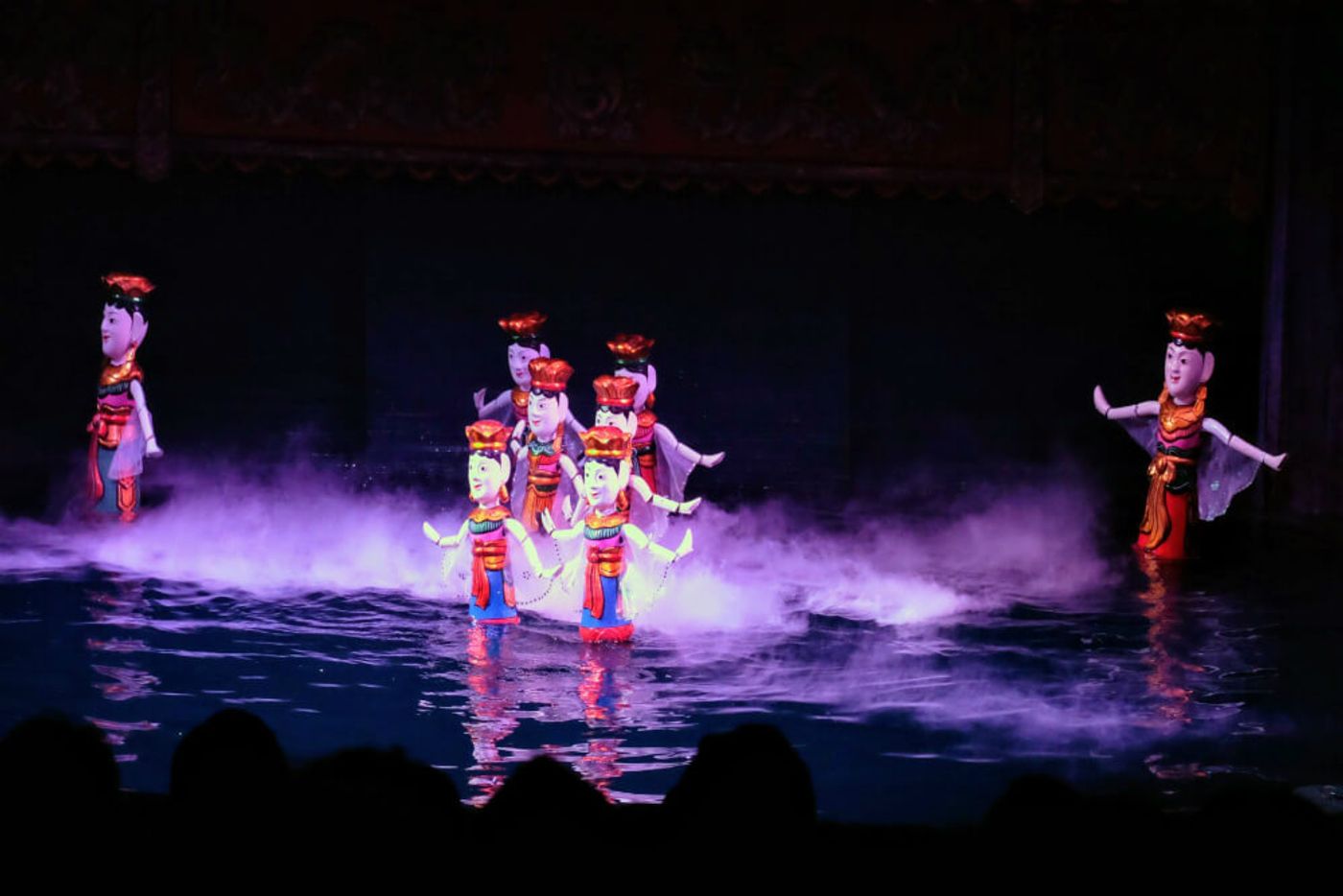 The Water Puppet Theatre is a must-visit if you travel in Ha Noi for the first time, especially, live music and sketches of the local lifestyle. This ancient art form of water puppetry has a long association but the original, and widely regarded as the best theatre in town is the Thang Long Puppet Theatre in the Hoan Kiem District. Puppets dance and slide gracefully over the water, depicting stories of ancient myths and folklore which are easy to grasp for foreign guests.
Enjoy Vietnam Central Circus
The Vietnam Central Circus is ideal for a day of family-friendly fun, where travelers can enjoy live performances and simple fairground games within a large park in the south of the city. Featuring clowns, acrobats and animal performances, the Central Circus in Ha Noi follows a fairly predictable schedule, but it can be a lot of fun.
Chug beer at Bia Hoi junction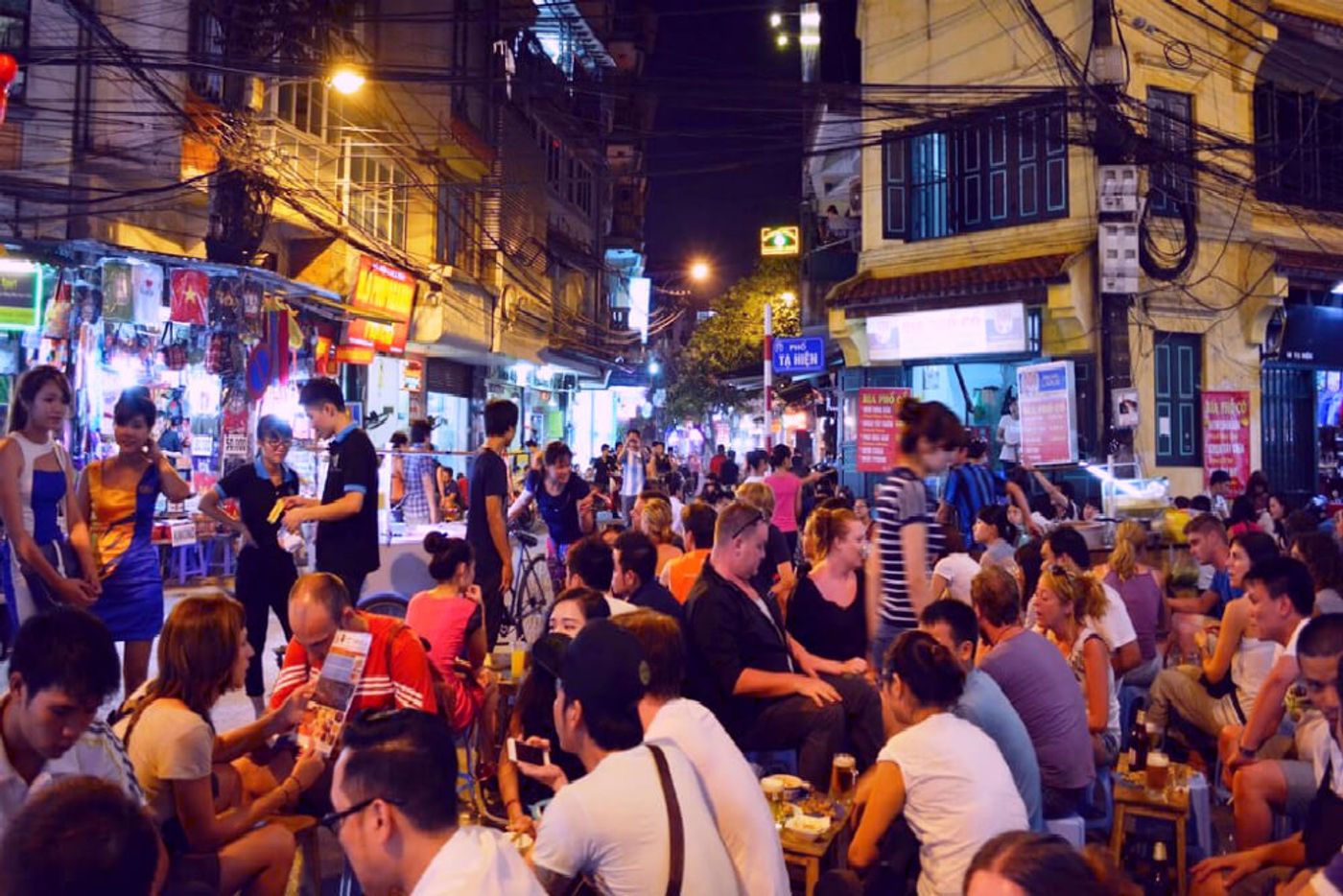 Located at the corner of Ta Hien and Luong Ngoc Quyen streets in the center of the Old Quarter, the Junction is regarded as the quintessential nightlife spot in the city. This is perhaps not the best beer-selling place, but it is the best place to enjoy beer in the good atmosphere. It is a familiar destination for both Western and Vietnamese customers to sit together on plastic chairs, chat with each other about various topics and enjoy the simple beauty of the daily life in Ha Noi.
Source Hiasia