The Travel: 10 Most Scenic Towns in Vietnam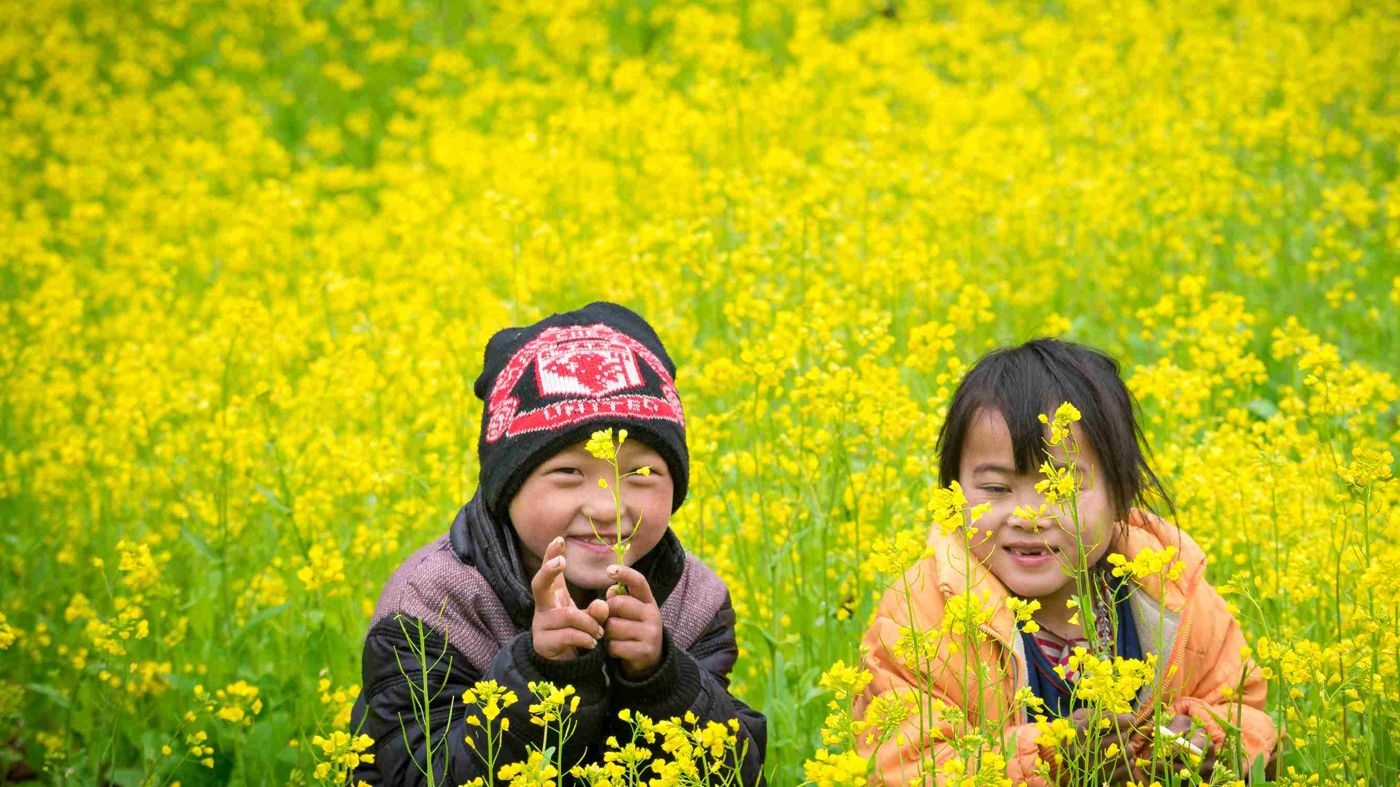 According to The Travel Magazine from Canada, there are the 10 Most Scenic Hotspots in Vietnam that travelers shouldn't miss when coming to Vietnam.
1. HA GIANG
Ha Giang is one of Vietnam's "Frontier Areas," so those exploring this province are assured of superb natural wonders. Lying by the pristine Lô River, its capital city, also named Hà Giang, is a tiny pocket of urbanity in a landscape dominated by ruggedness. The city is the gateway to all things grand in the
province and where adventures start.
2. PHAN THIET
Phan Thiet is another top beach destination in Vietnam for serene beachcombing and worry-free sightseeing. Co Thach is a white-sand beach where rocks abound, perfect for those who enjoy
rummaging.
3. HUE
As previously mentioned, Hue was once an imperial city, now standing proud as a World Heritage Site. It is a sightseer's paradise and, in turn, an Instagram-savvy studio for the perfect snaps. For starters, it has a majestic citadel with its streak of colors inspiring tourists. Its riverbanks and hills will make trekkers busy, while pagodas, mansions, and markets will interest strollers. Foodies will also enjoy the city's world-class flavors, which they can start savoring in Dong Ba Market.
4. TUY HOA
It's always glowing in Tuy Hoa because it is the "city of oil lamps and braziers." In the daytime, this provincial capital is splashed with sunlight, an enticing prospect for those who want to span over the six-mile coastline of the Da Rang River. At nighttime, the fun never stops when the oil lamps lighten up the streets and alleys, luring tourists to paint the town red. From its pristine shore to the bustling core, the charming Tuy Hoa won't disappoint tourists of varied tastes.
5. MUI NE
Those who can't get enough of beautiful Vietnamese beaches should head to the resorts of Mui Ne. Not only will they savor the pristine shores of this fishing town, but they can also explore its expansive dunes. This tropical destination is all about fun under the sun, with kite- and windsurfers challenging its playful waters while trekkers collect sand between their toes.
6. DA NANG
Da Nang welcomes those who want to make a splash with the pristine waters of the East Sea of Vietnam. This port city is home to the white-sand beach of My Khe that complements the blue sea,
the cerulean sky, and the greenery of Son Tra Mountain. When hikers observe from a viewing point, the picturesque panorama will inspire them. What makes this coastal city tourist-friendly is its location near three World Heritage Sites: Mỹ Sơn Sanctuary, Hội An, and the Imperial City of Huế.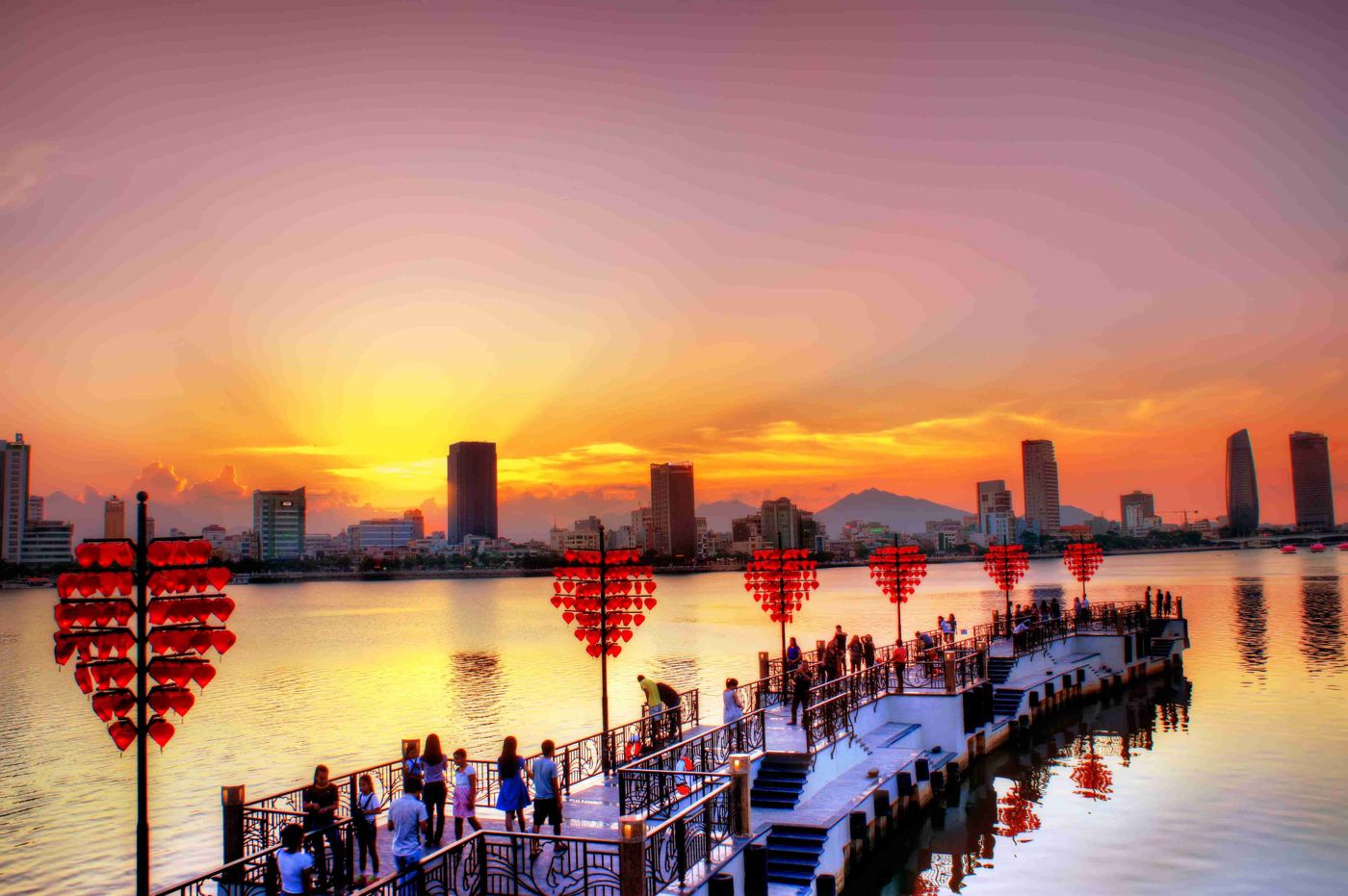 7. NINH BINH
Dubbed "Ha Long Bay on Land," its riverine landscape, matched with lush mountains makes it an oasis. A paddleboat tour is a must-try, and one of the attractions tourists will appreciate while afloat is
the World Heritage Site of Tràng An Scenic Landscape Complex. In Ninh Binh, even stolen shots look heavenly.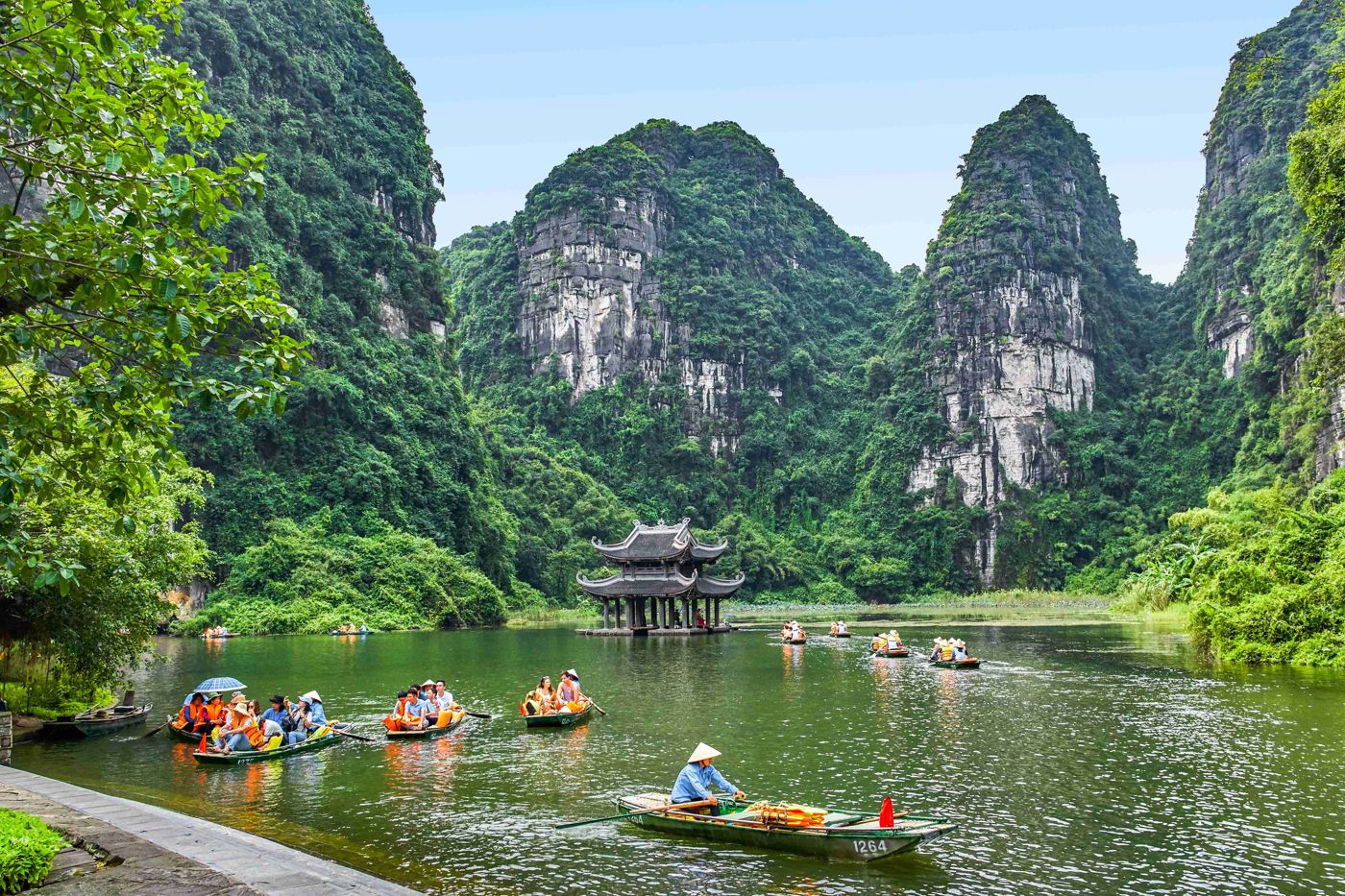 8. SA PA
Sapa (also spelled as Sa Pa) is one of the only spots in Southeast Asia where it snows, but whatever the season, this town welcomes visitors. It is also known for its terraced rice fields, a picture-worthy scenery that equals that of Banaue Rice Terraces in the Philippines. Located in a valley, Sapa is enveloped by hills and mountains, and it looks magical when misty or foggy.
9. HOI AN ANCIENT TOWN
The ancient town of Hội An is one of Vietnam's World Heritage Sites, praised by UNESCO for being an "exceptionally well-preserved example of a South-East Asian trading port." Walking along this picturesque town is like literally stepping back in time. The city is one big playground for Instagram savvies as its colorful structures, and charming architecture offer endless snap opportunities.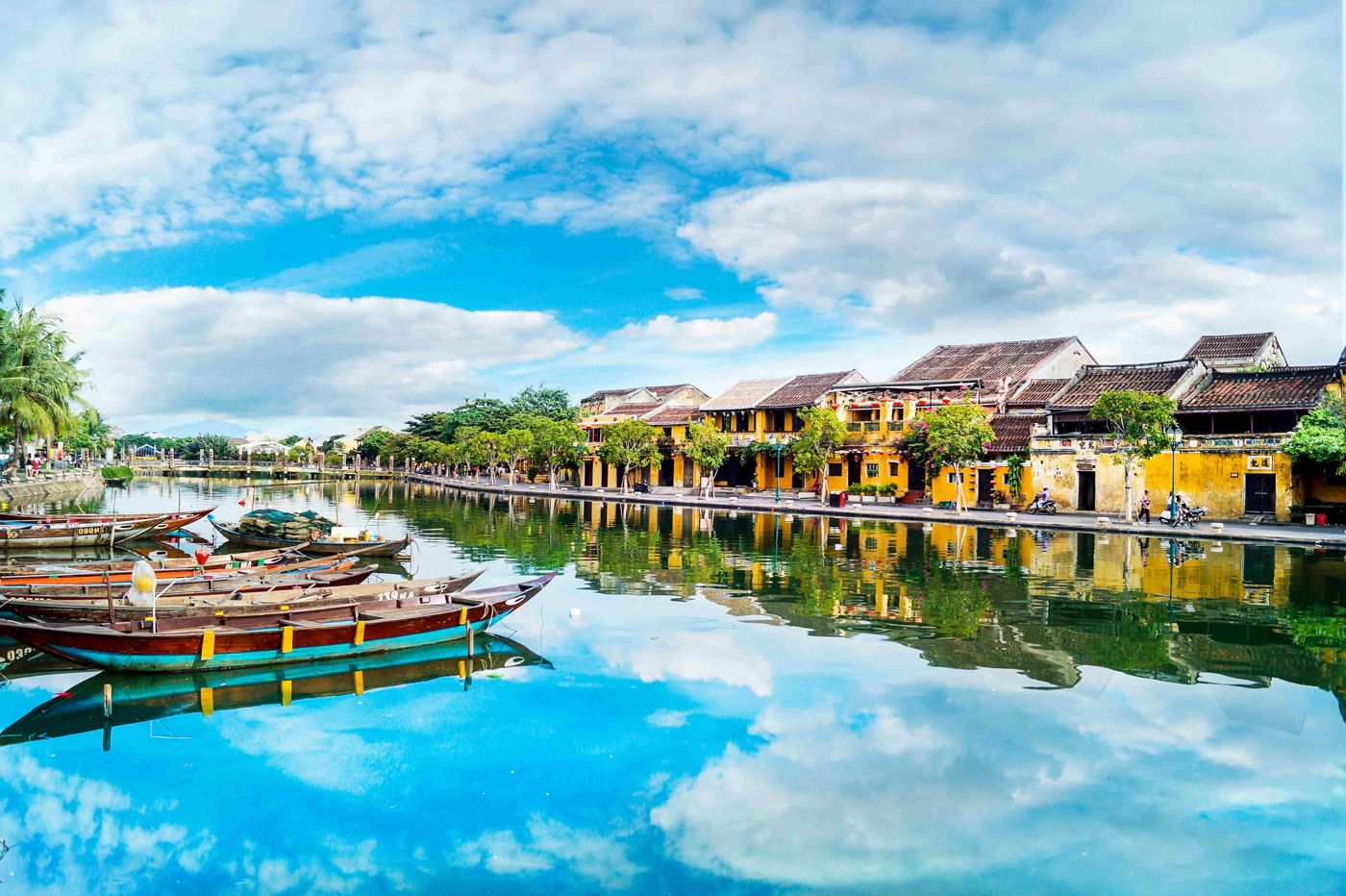 10.DA LAT
Tourists visiting Da Lat will be amazed to see how a city without stoplights can be peaceful – no traffic jams and hot-headed drivers. Its location in the highlands is perfect for a countryside escape. Even though it is charming, it is one of the most overlooked places in Asia, according to CNN. Its downtown is already filled with surprises, more so when tourists explore its natural wonders, from Dambri Falls to Xuan Huong Lake.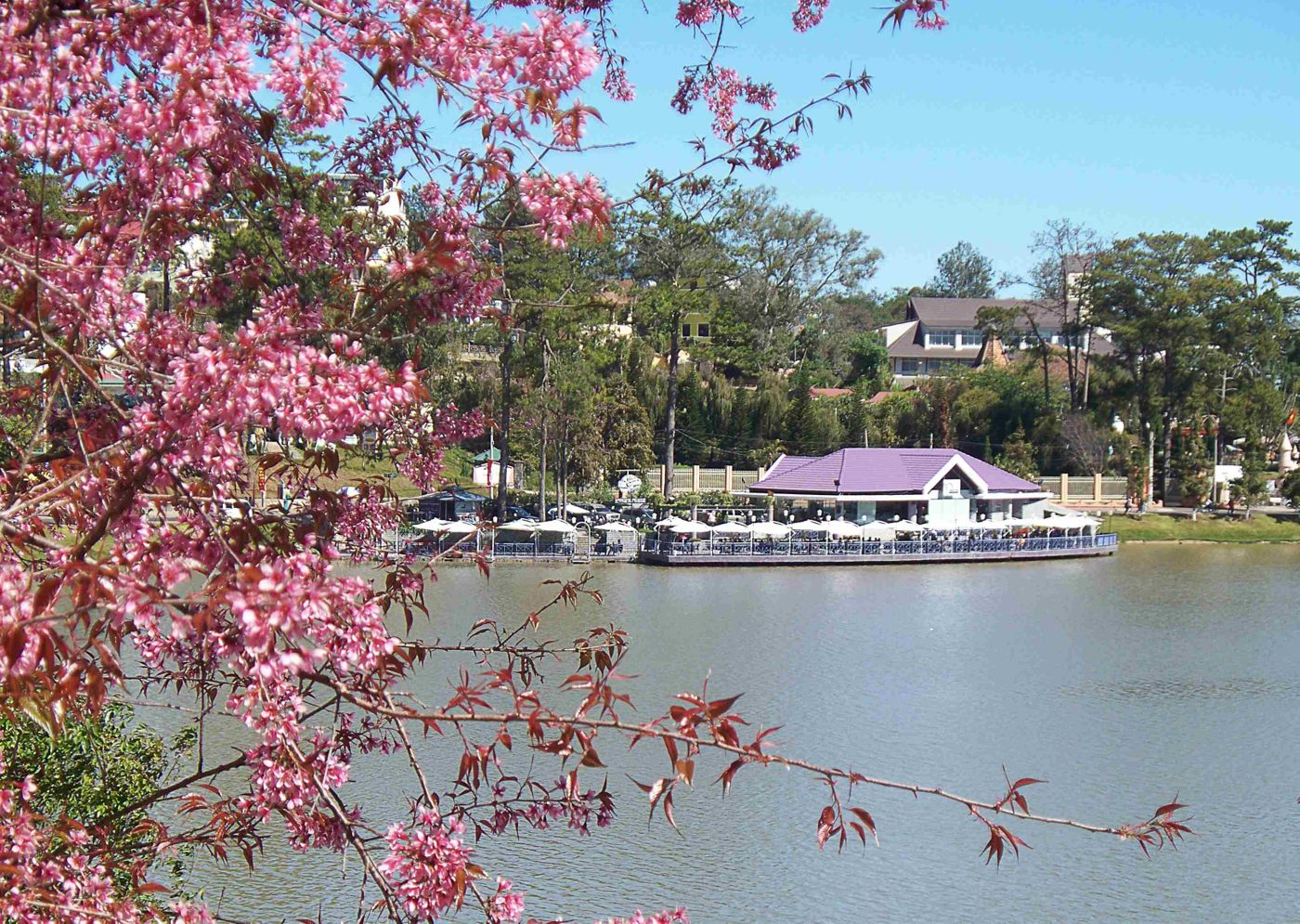 Source: thetravel.com/
As the Largest Aviation-Tourism corporation in the country, Vietravel consistently provides high-standard services at the most competitive prices so that you can discover the beauty of not only Vietnam but all of Southeast Asia.
Please contact us for more information
Vietravel – Asia's Leading Tour Operator
Hotline: (84) 35 235 61 61
Email: [email protected]
Website: www.vietravelasia.com
#VietravelAsia #Vietravel #Vietnam