The most well-known islands in Vietnam
With thousands of islands, islets, and atolls, one could spend a lifetime exploring the stunning coastline of Vietnam. Picturesque islands boasting white sand and crystal-clear waters dot Vietnam's coastline.
Exploring Vietnam's islands is a fascinating adventure, as thick jungle coats their interior and flocks of colorful bird's nest amidst the dense foliage. With secluded, sandy beaches stretching as far as the eye can see, these islands will really make you feel as if you are in paradise.
Co To Island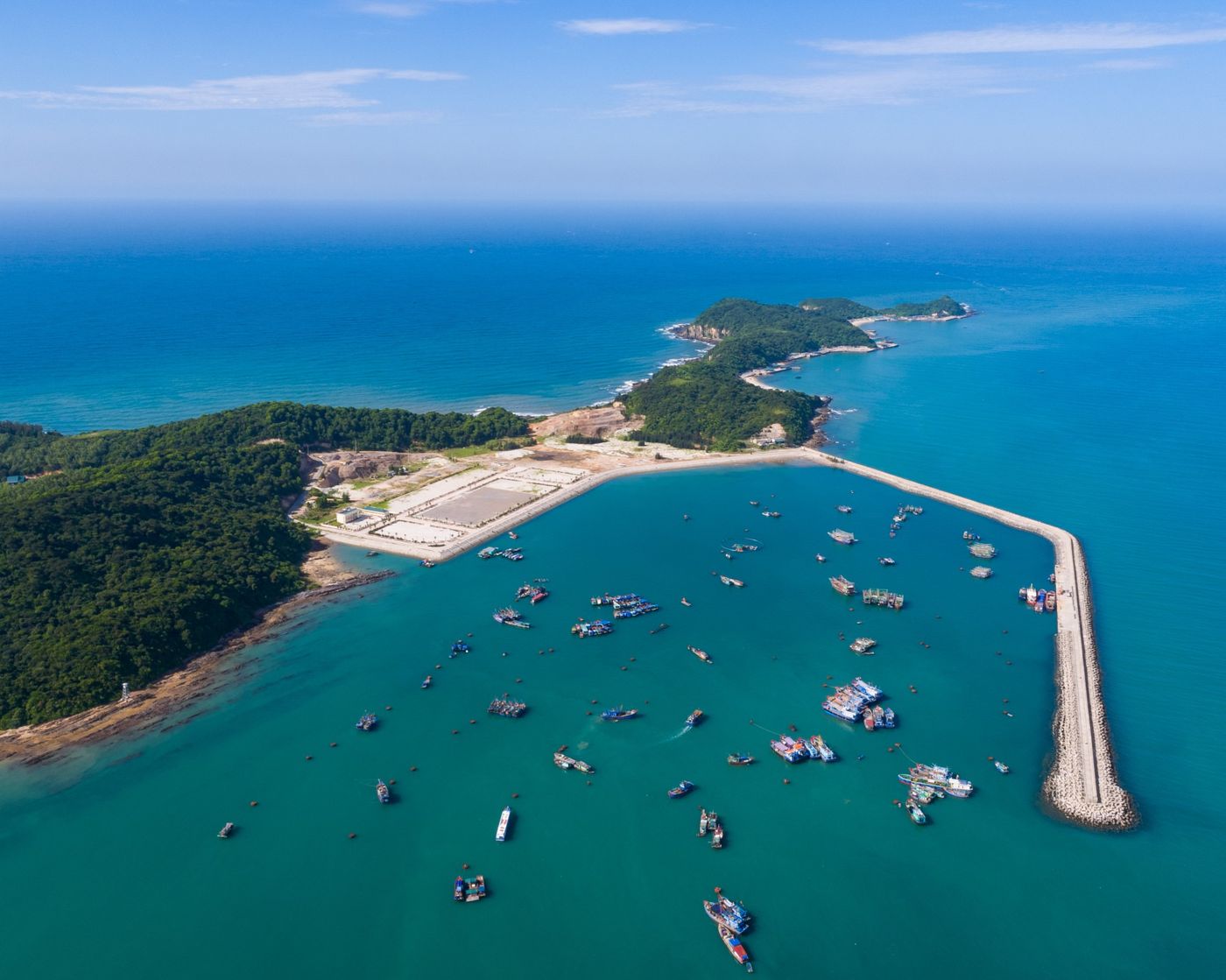 One of the most beautiful places to visit in the north of Vietnam, Co To Island is popular with local tourists but as yet, is relatively undiscovered by foreigners. With stunning beaches bordered by pristine, turquoise waters, the island is home to some distinctive rock formations at Cay My, which are well worth visiting. While Van Chai beach is particularly lovely to kick back and relax on, more adventurous holidaymakers may prefer to go rock climbing or hiking in the interior of the island. With lots of accommodation and dining options on offer catering to every budget, Co To island is an easy and attractive place to visit with a range of incredible vistas.
Phu Quoc Island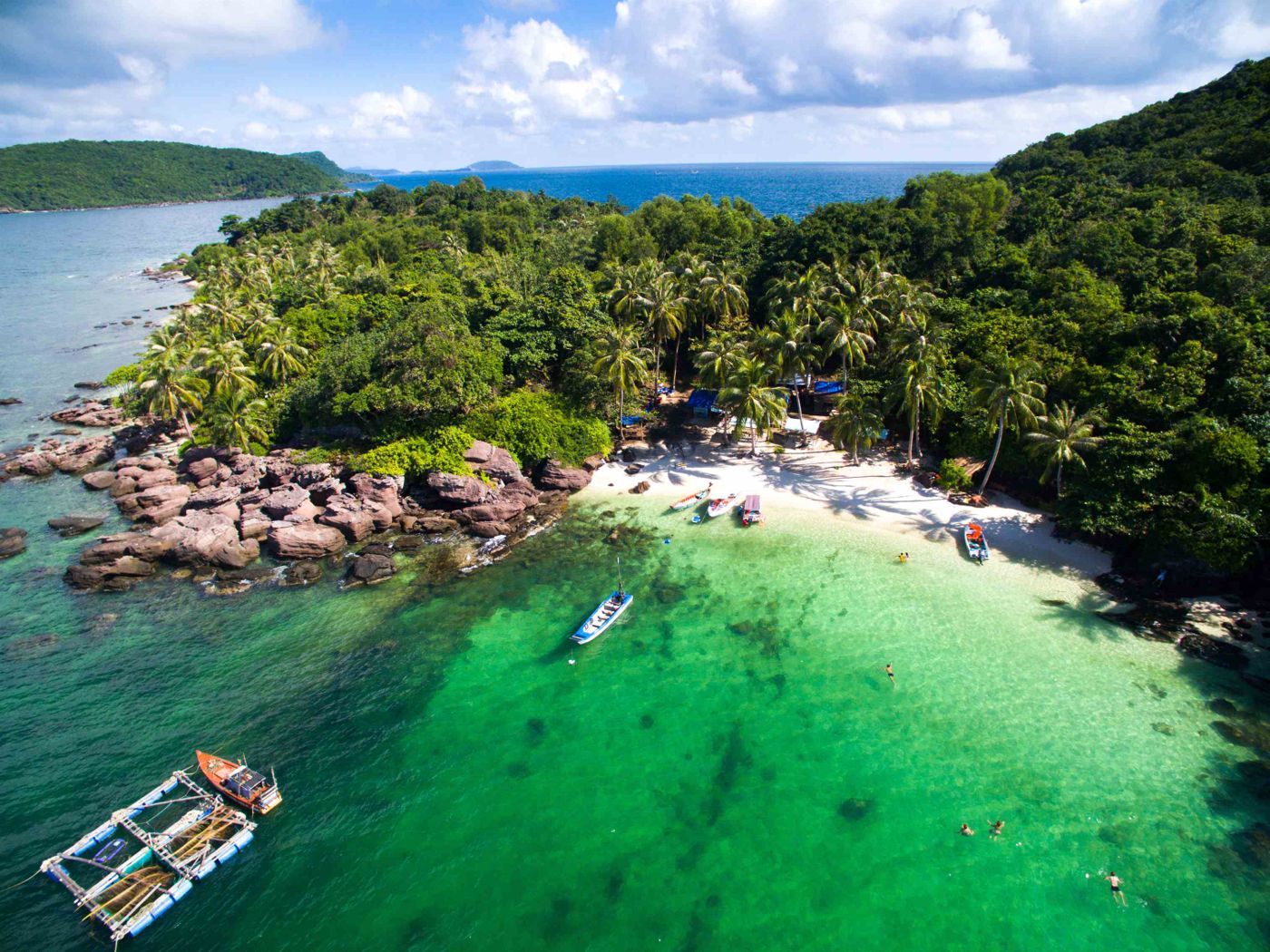 Phu Quoc island is already a seasoned favourite for locals and expats looking for a tropical escape from Vietnam's bustling cities. The island is undergoing massive amounts of construction owing to all of the tourists routinely flocking to its sandy shores and azure waters. The southern part of Phu Quoc can be crammed with tourists, but there are several beautiful beaches in the north that are yet to be ambushed by beach bums. Get here quick before big resorts snap up all of Phu Quoc's pristine coastline.
Tuan Chau Island
Lying only eight kilometers away from famous Ha Long Bay and its gateway point Halong City, Tuan Chau Island has loads of fun and entertaining activities on offer and is a great place to kick back and relax. With many different hotels, resorts and villas to choose from, as well as numerous dining options, visitors to the island will never be bored. Although artificial, the beach is perfect for taking in the sun and there are lots of water sports for you to partake in, with jet skiing and kayaking being particularly popular. Everything imaginable is available here, and lucky visitors can enjoy rock climbing and deep sea fishing before watching a circus performance or martial arts show. With spectacular Ha Long Bay just a short trip away, Tuan Chau Island an ideal beach holiday destination.
Nam Du Island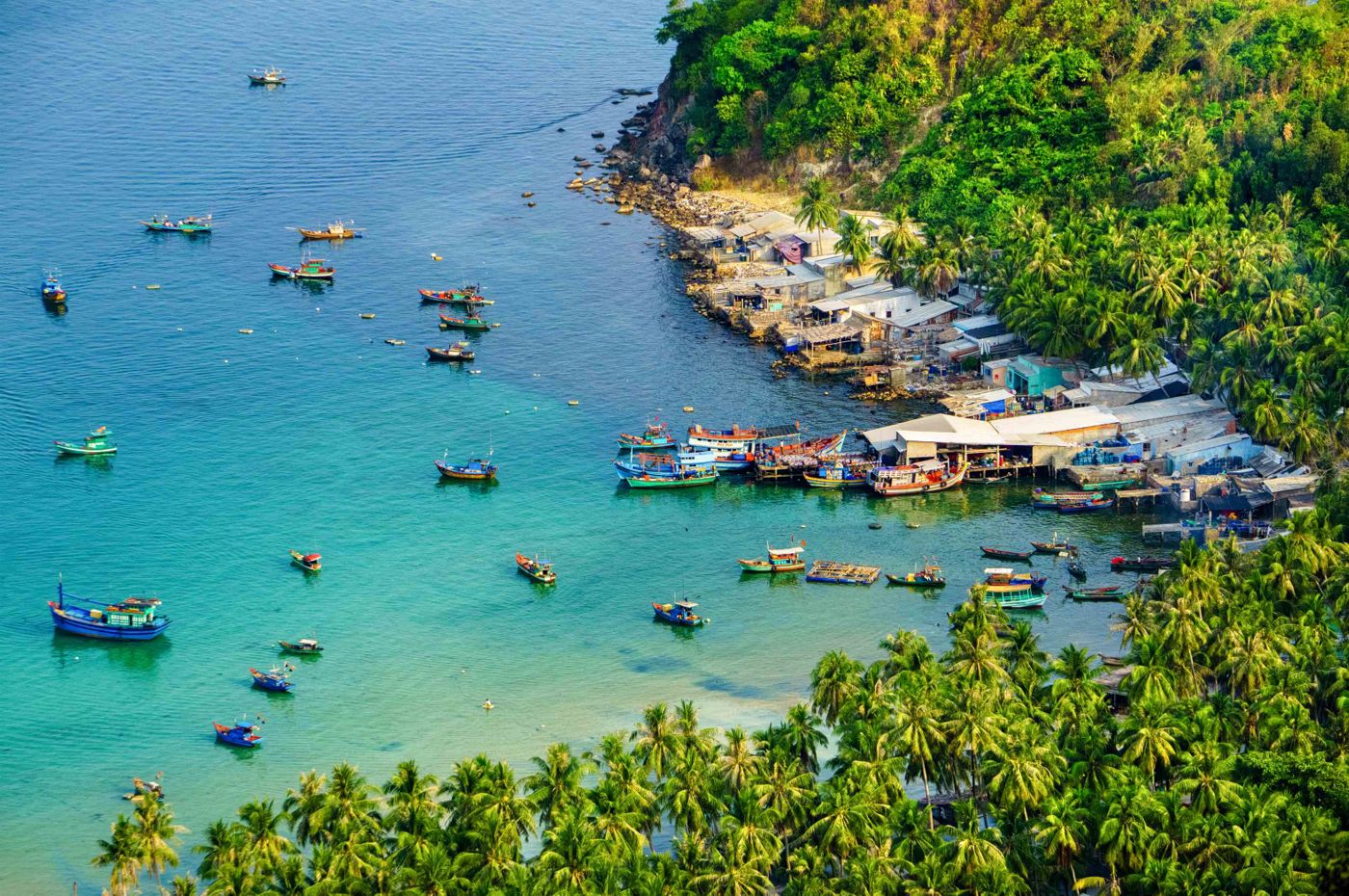 This tiny, stunning island lies slightly southeast of Phu Quoc and is the largest of 19 islands in the Nam Du archipelago. This island remains an off-the-beaten-path destination with relatively few tourists. There are no ATMs on the island, WiFi is rare, cellphone service is iffy at best, and electricity is only serviced a few hours a day – so pack a camera and spend some quality time away from the noise and pace of modern city life.
Con Dao Island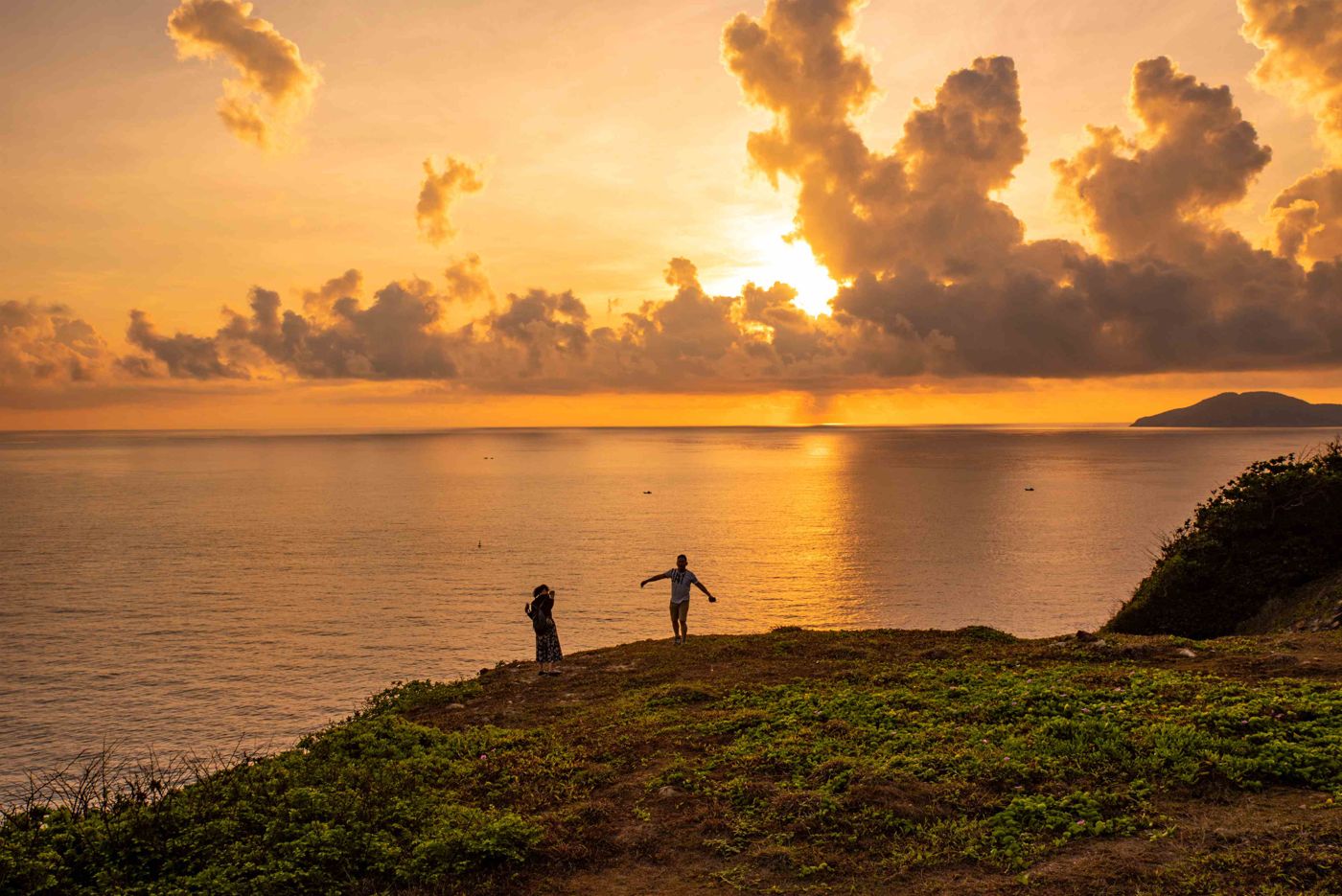 Con Dao is the name for an archipelago in southern Vietnam, with Con Son island as its largest. Besides the crystal-clear waters and white sand, Con Son's other claim to fame is the infamous Con Son prison that housed multiple French political prisoners during the Indochina War. It is also where national heroine Vo Thi Sau was executed by firing squad in 1952. The combination of glorious scenery and deep history make Con Son island a fascinating place to visit.
Ly Son Island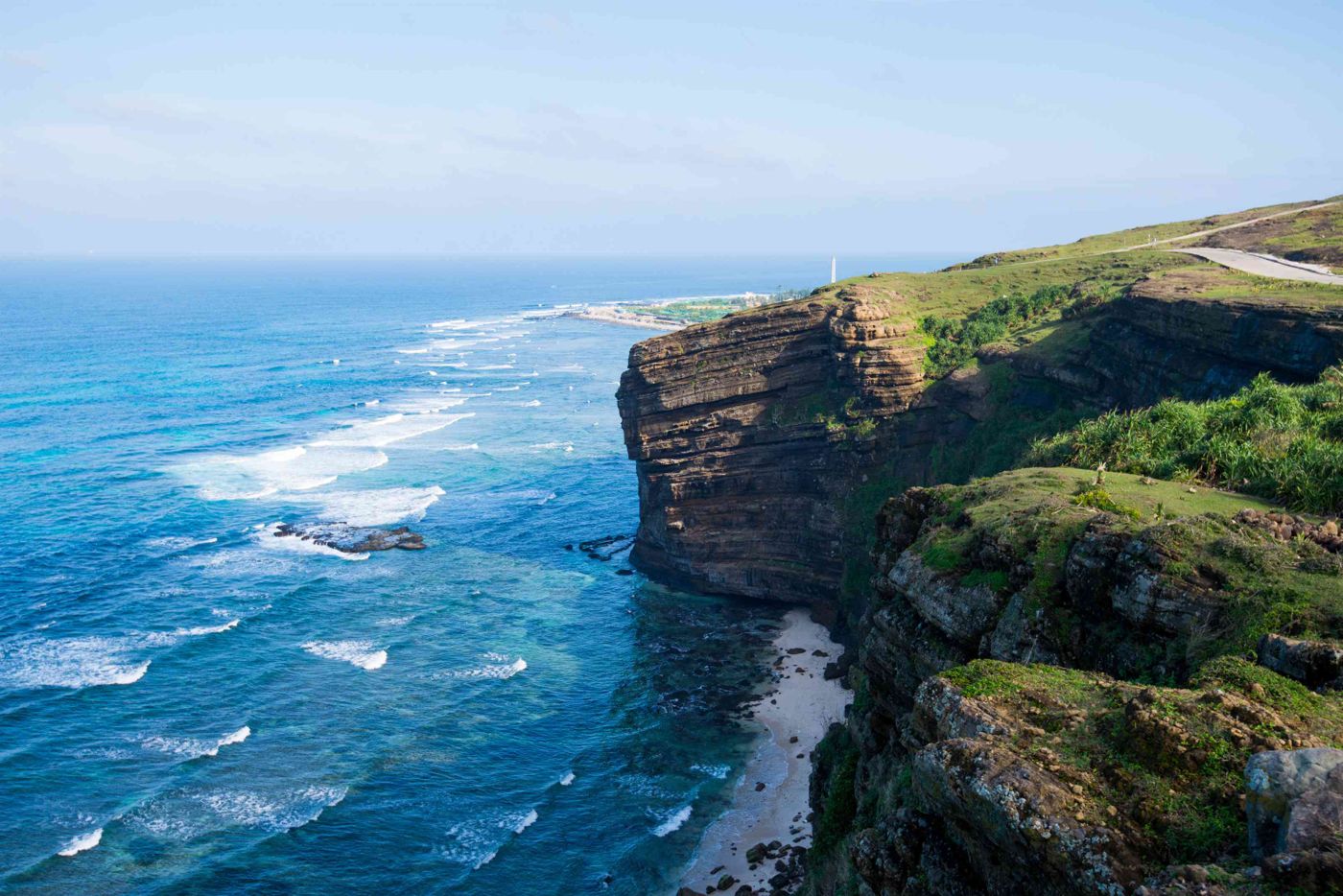 Ly Son is a beautiful island of Quang Ngai province. According to scientists, the island was formed until millions of years ago because of the eruption of a volcano in the bottom of the ocean. For this reason, Ly Son Island has many majestic lava rock mountains along the seaside. An island is also an ideal place for watching moonlight on the peak of Thoi Loi Mountain, hear the serene sound of waves, and enjoy cool winds from the East Sea.
Binh Ba Island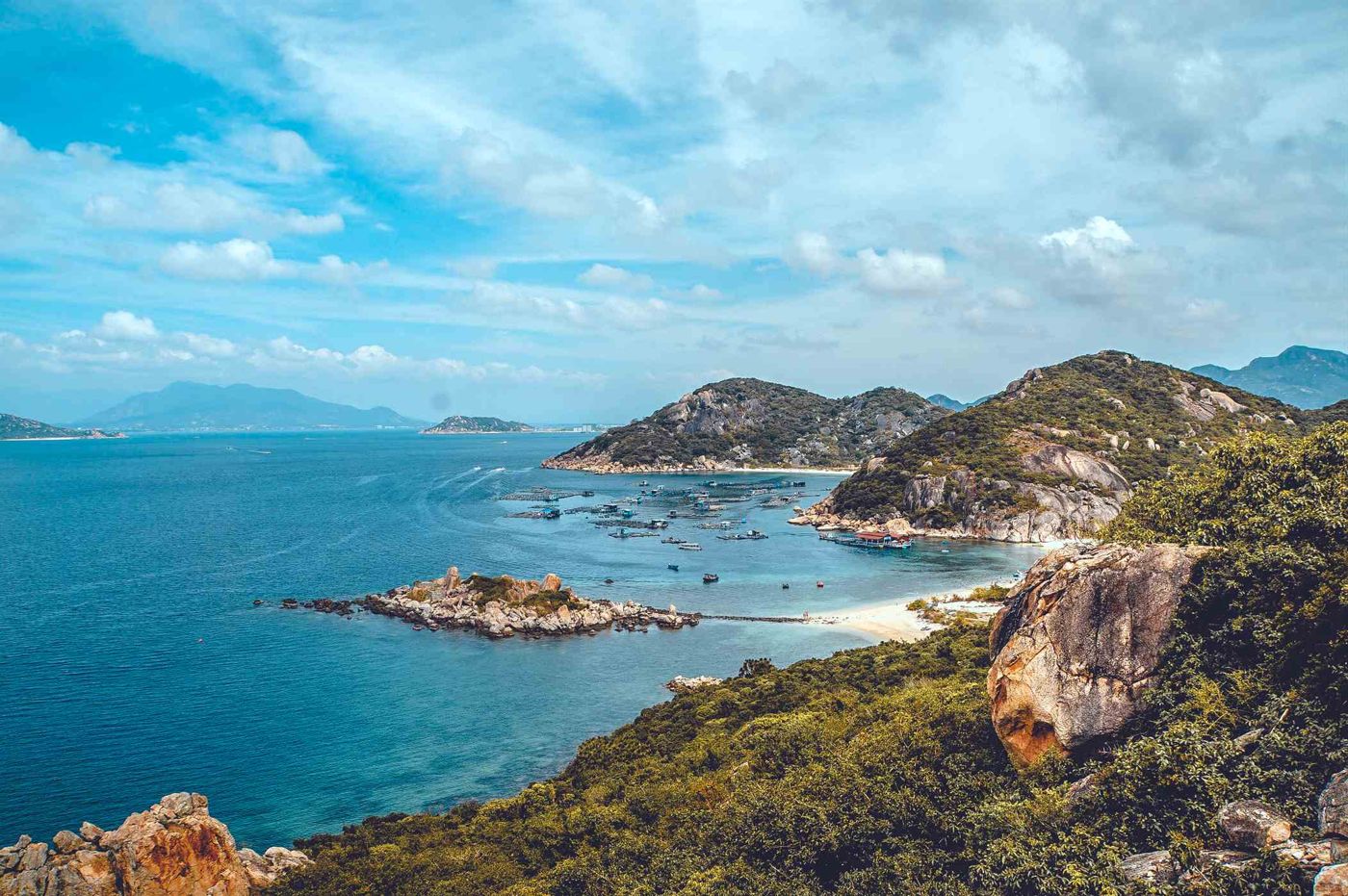 Binh Ba Island, about 60km from Nha Trang, is a relatively new destination on the tourist map. The name Binh Ba derives from the outpost position of the island on Cam Ranh Bay: it's like a front door of the bay. As one of the places welcoming the earliest dawn in Vietnam, Binh Ba attracts travelers who like the wild beauty of the island. The unique features are stunning coral reefs and sea diving. With unspoiled coral, low sea level, and pure blue water, the Nha Cu Beach in Binh Ba is a perfect place to see the coral reefs and swim with colorful fish.
In addition, those adventurers can go along the mountainside to explore such untouched relics as artillery, and bunkers. Those who prefer natural beauty can take a small walk along the seashore to collect colorful snail shells, and look at the grandeur range of stones, cliffs or exotic caves. If possible, climb to the top of the radar station to have a gorgeous bird-eye's view of Binh Ba Island.
Source Internet