The best local dishes you must try in Chiang Mai, Thailand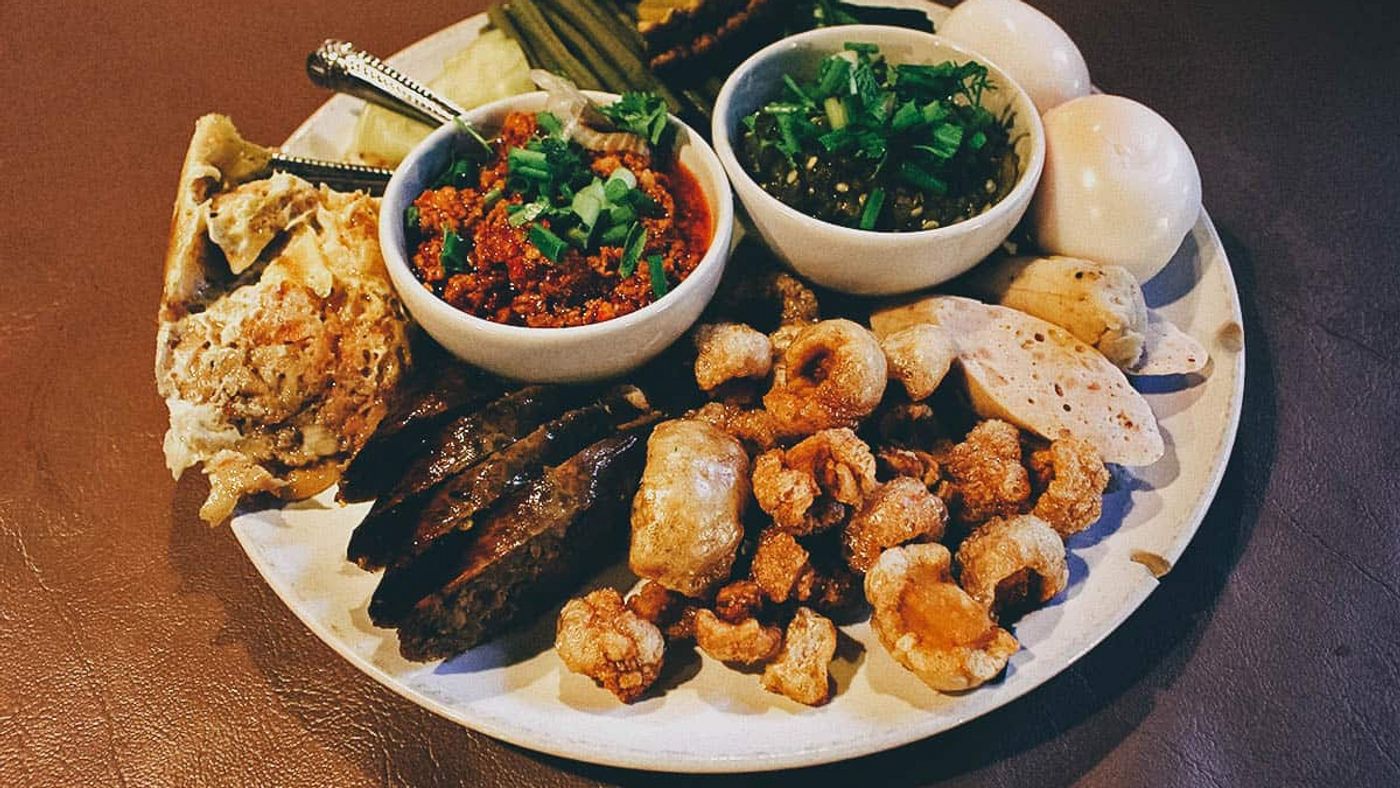 The best local dishes you must try in Chiang Mai, ThailandLike Bangkok, Chiang Mai is one of Thailand's most popular tourist destinations. It receives millions of visitors annually. With so many tourists flocking to Chiang Mai each year, it is not surprising that the city has a wealth of restaurants to choose from.
If you are heading up north and wondering what is the best dishes in Chiang Mai, here is the list for you.


Kanom Jeen Nam Ngiaw
This dish is packed full of smoky, tangy flavor. True to Northern Thai food style, this curry has no coconut milk but is flavored with beef or pork, tomatoes, and dried smoky chilies. The broth is a deep rust red color, slightly pungent and a little oily, but full on delicious. Yes, it is spicy (and probably the spiciest dishes on this list), but it is definitely worth braving up and trying.


Sai Oua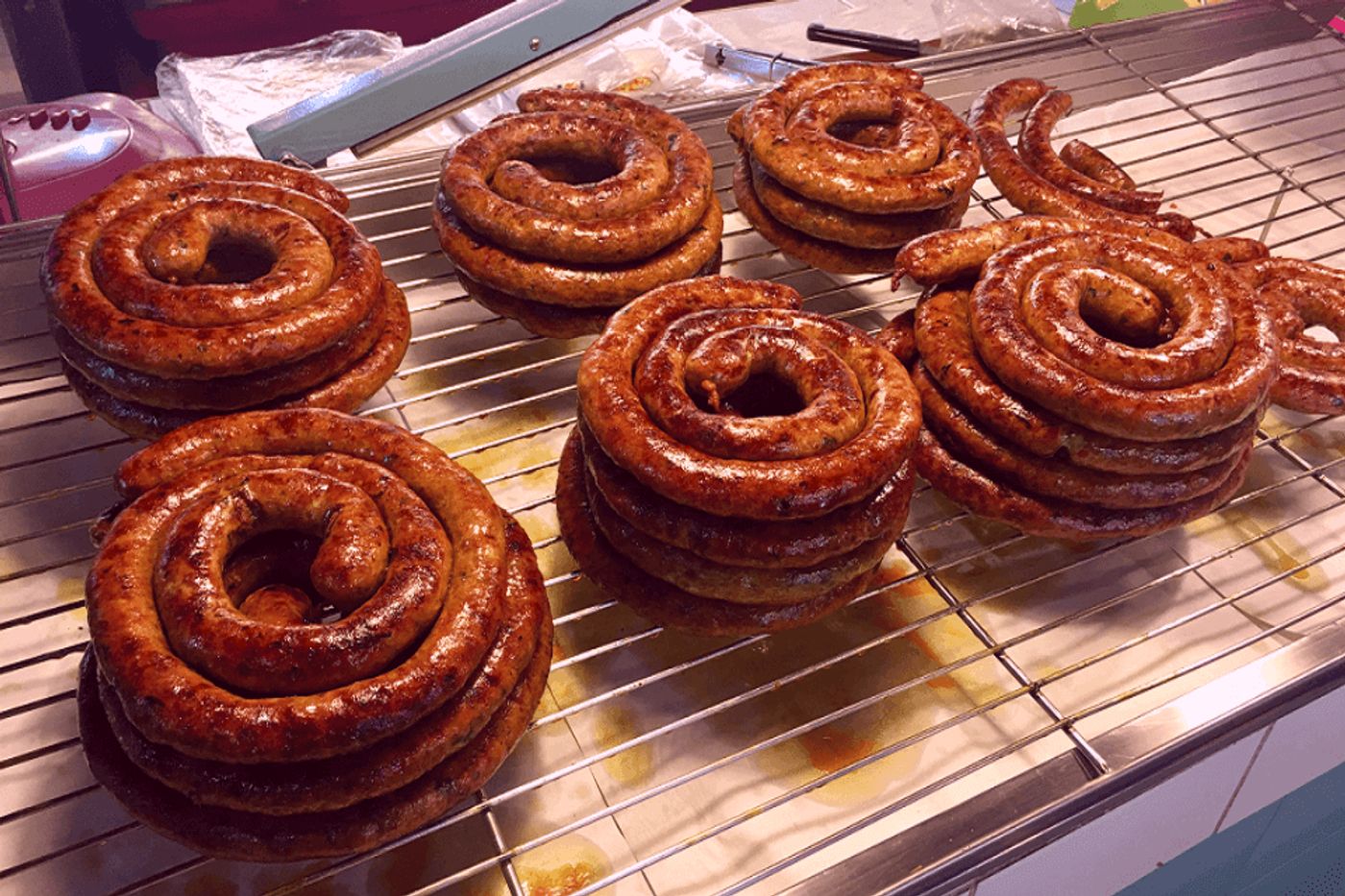 A fiery starter dish, sai oua is northern-style sausage made from ground pork, dried chilies, garlic, shallots and a range of pungent herbs and spices. It looks very similar to northeastern-style sausage when seen on a charcoal grill but tastes drastically different – sai oua is more meaty and rich with herbal aromas as well as chilies.


Kwai Teaww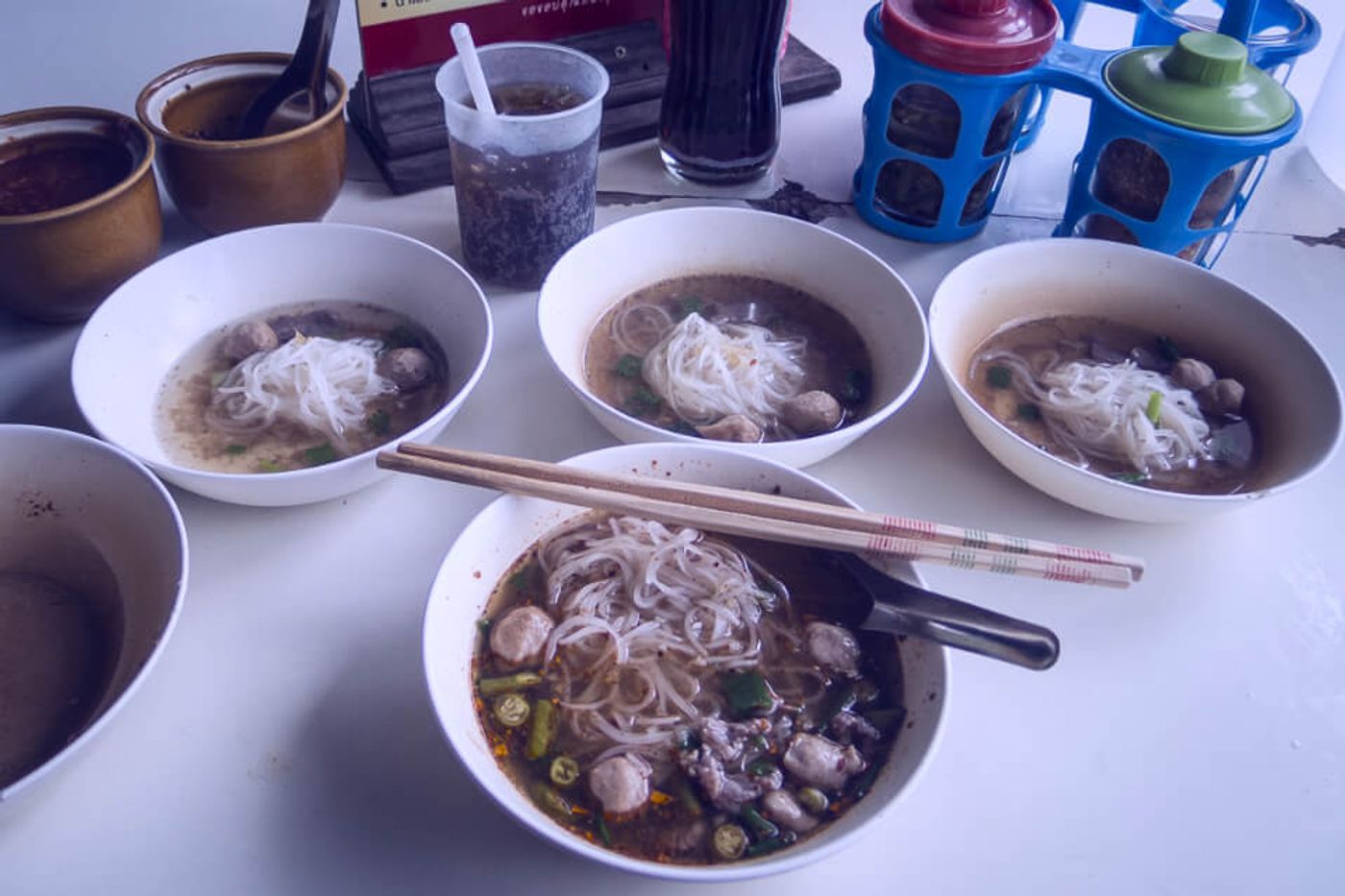 Directly translated to mean "stir-fried rice cake strips", this popular noodle dish is a favorite in Singapore and Malaysia. You can find ingredients in this tasty dish that include prawns, blood cockles, bean sprouts, chives, sausage, fish cake and more.
This dish is not the healthiest option as it was originally used to serve laborers who needed large amounts of energy and nutrients to complete their tasks.


Miang Kham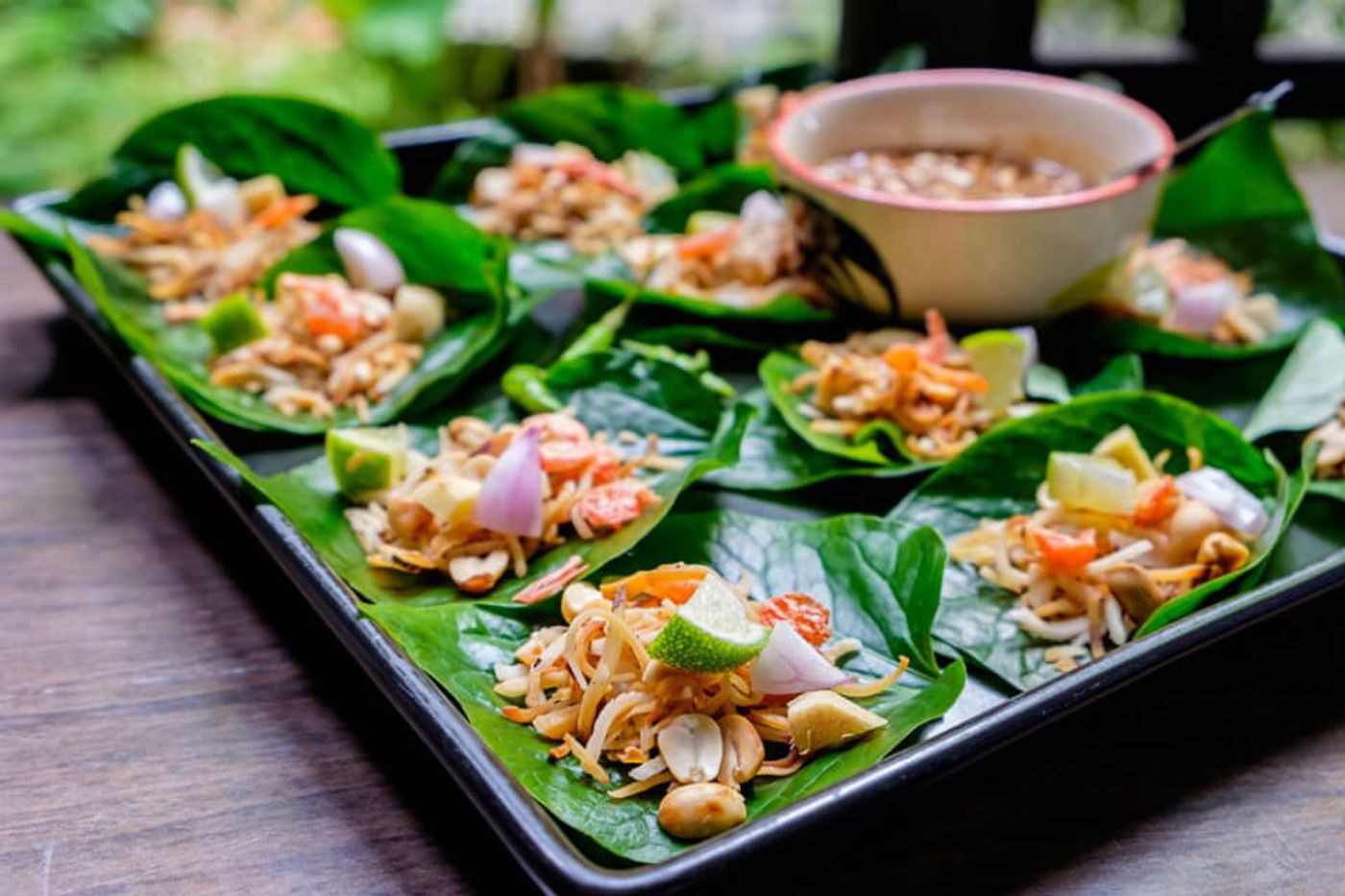 A traditional finger food, miang kham is a do-it-yourself starter dish. One serving consists of fresh betal leaves (for wrapping), sweet syrup and a variety of fillings, usually sliced shallots, fresh red or green chilies, diced ginger, diced garlic, diced lime, dried small shrimp and roasted grated coconut. One bite can have all or some of the fillings, it is totally up to you.


Nam Prik Ong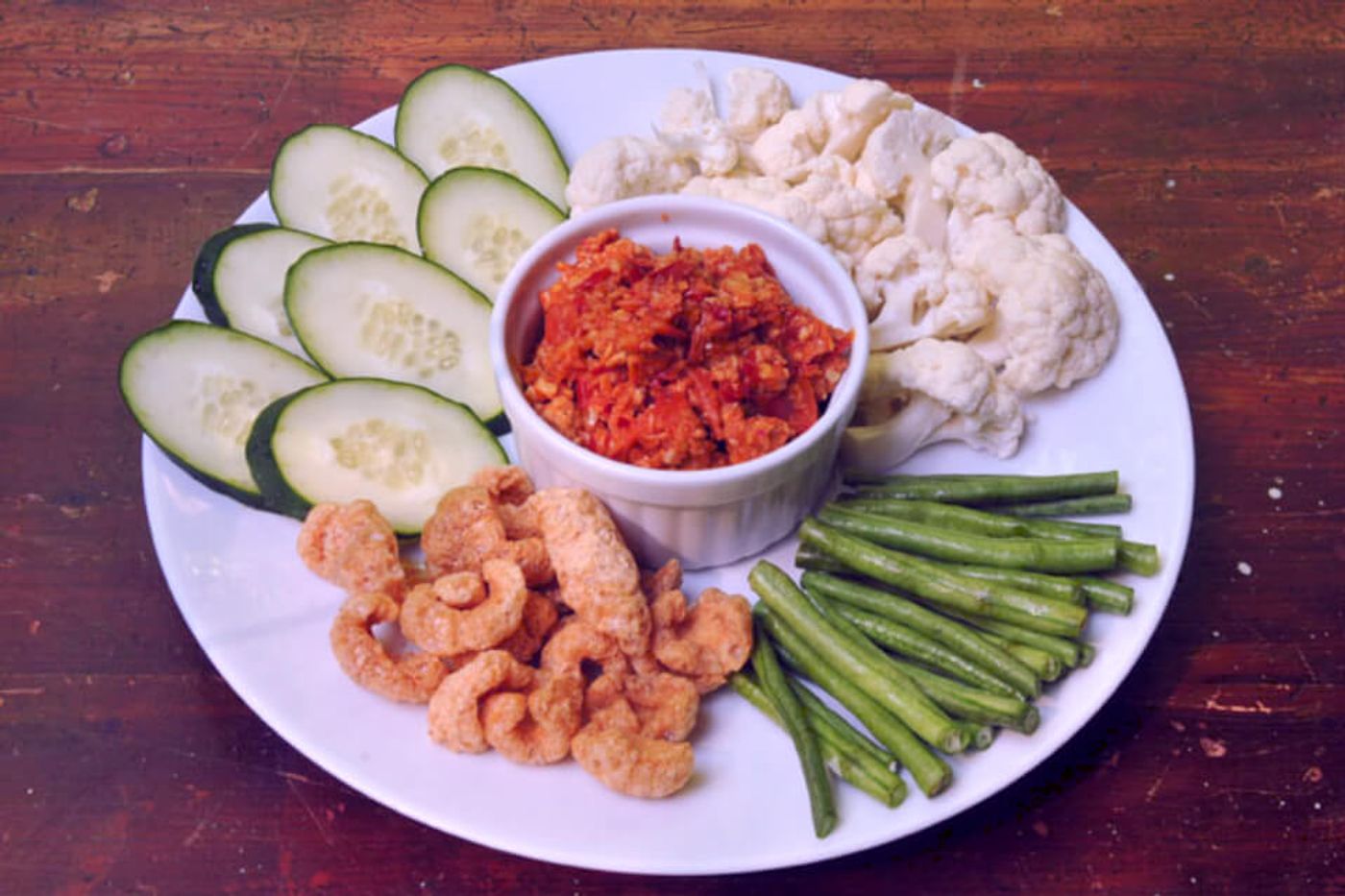 The dip itself looks like Bolognese sauce, a very thick, chunky tomato sauce loaded with ground pork. It is served in a small bowl, which is usually served alongside a larger platter featuring raw or parboiled slices of cabbage, long beans, okra, cauliflower, and eggplant. It can also be served with fried pork cracklings called kap moo, boiled eggs, and Thai sausages.




Gaeng Hang Lay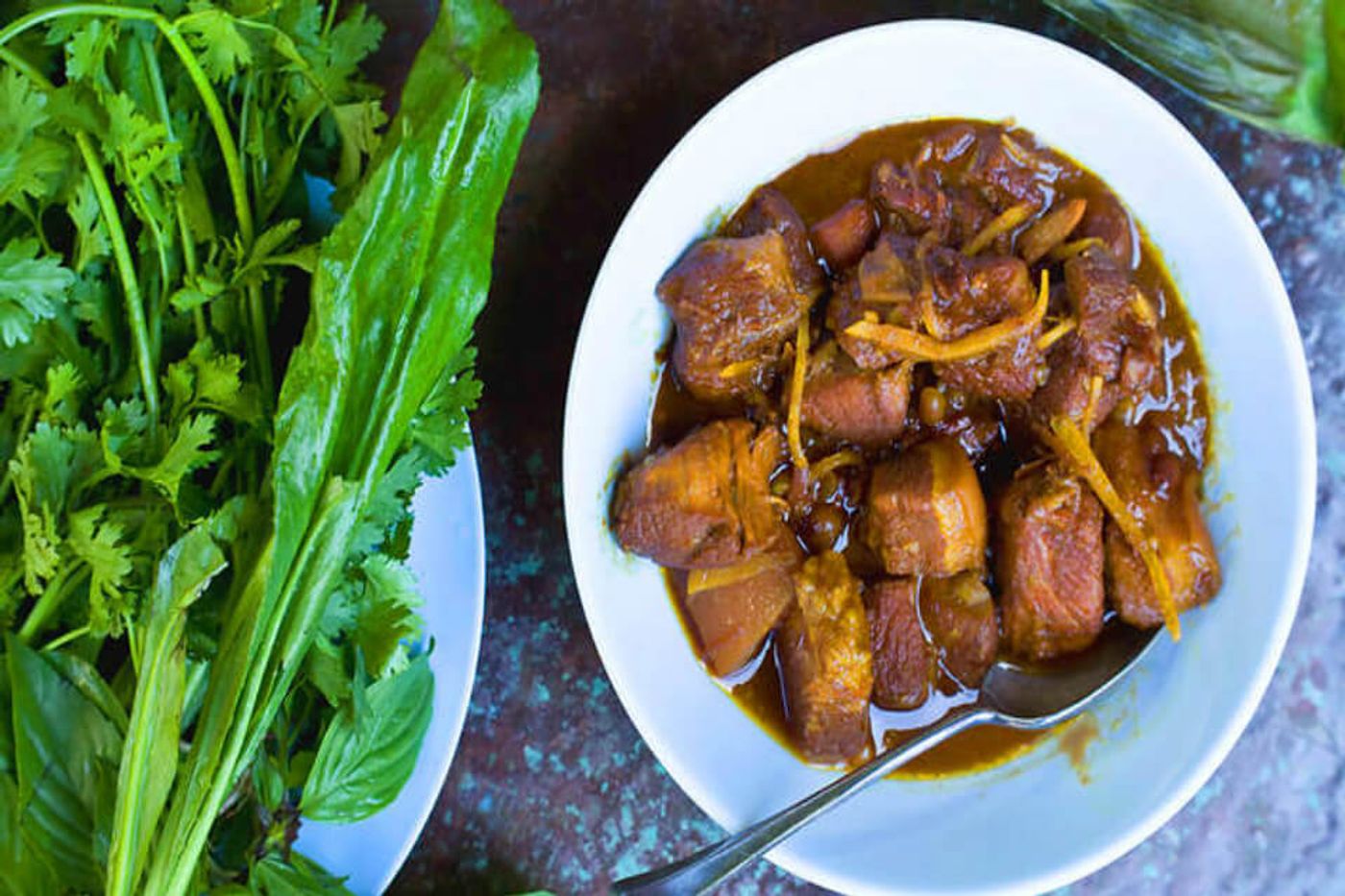 A yellow curry with a tamarind-based soup, pork chunks, shallots and shrimp paste, its origins are in Burma, but the adapted northern Thai version uses less oil. With no coconut cream as the ingredient, the texture is less thick than green curry and rich with spices. Some might find gaeng hang lay an acquired taste, but, it is a real winner.
Source Internet