The best hostels in Nha Trang
Nha Trang is a luxury escape for travelers, but, to cater to the growing backpacker scene, low-cost options have come about. If you are a budget-conscious traveler wanting to save as much money on accommodation as possible, yet still want to sleep comfortably, give one of these hostels a try.
Tabalo Hostel
Tabalo Hostel is a rather trendy and modern hostel. The design is derived from the concept of a cabin on a luxury train, and each cabin is fully equipped with the essential amenities, while at the same time giving you a homely feel. The 24-hour reception is extremely helpful and will help you arrange aspects of your trip, from transport in and out of the city and tours within the city, to motorbike rentals. Tabalo's location is a bit tricky for those who are not familiar with the alley system in Vietnam.
Add: 34/2/7 Nguyen Thien Thuat street, Tan Lap district, Nha Trang City
Tabana Hostel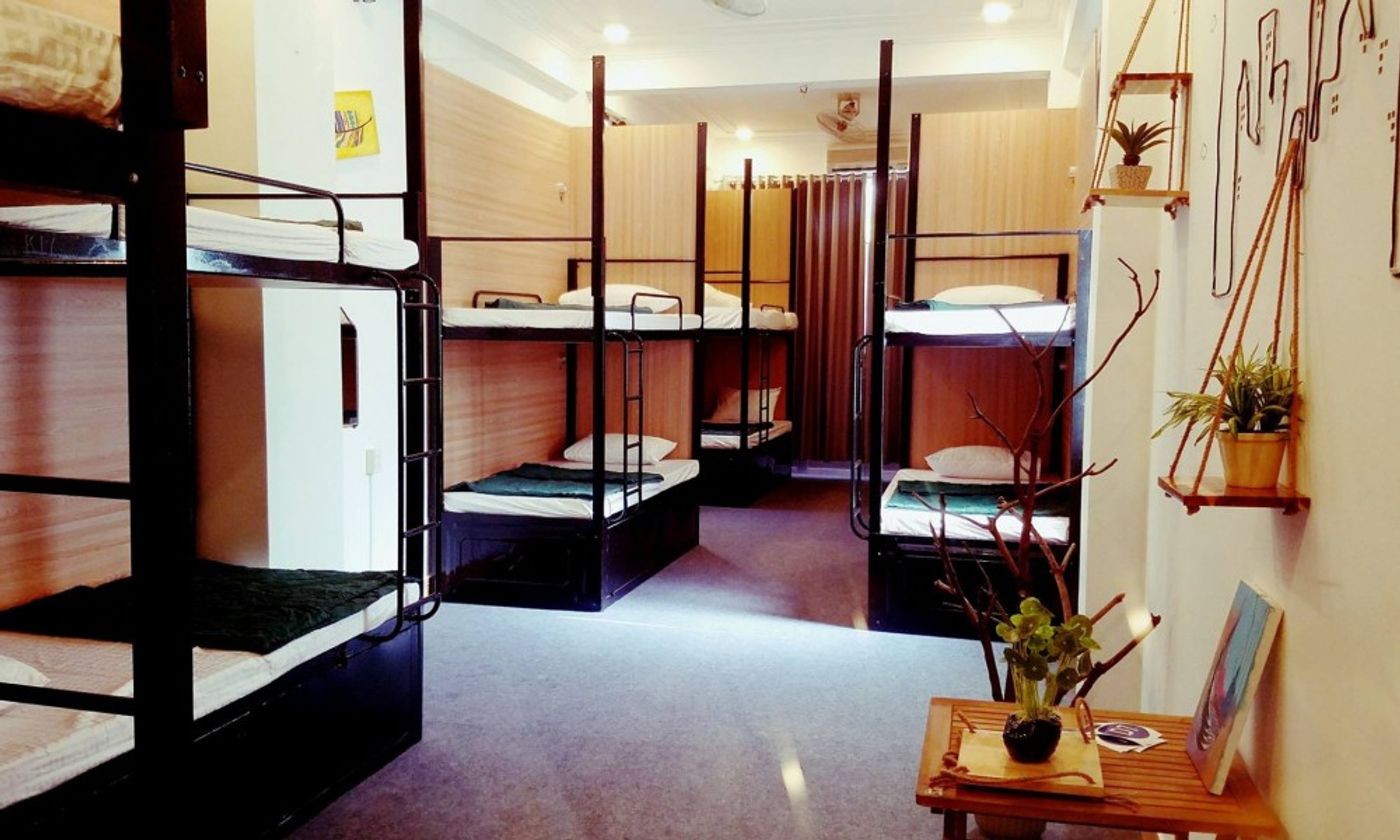 Tabana Hostel is another hostel with a very central location, surrounded by a plethora of local food shops and stalls. The property is less than a mile from Long Son Pagoda and a nine-minute walk from Dam Market, so it is a perfect starting point for a day of exploration. The common area is designed like a small café, and the ca phe sua da (Vietnamese iced coffee) served here is fantastic. It is also a great place to bring your laptop and catch your friends up on what you have been up to on your travel blog.
Add: 54 Yersin, Phuong Sai district, Nha Trang City
iHome Nha Trang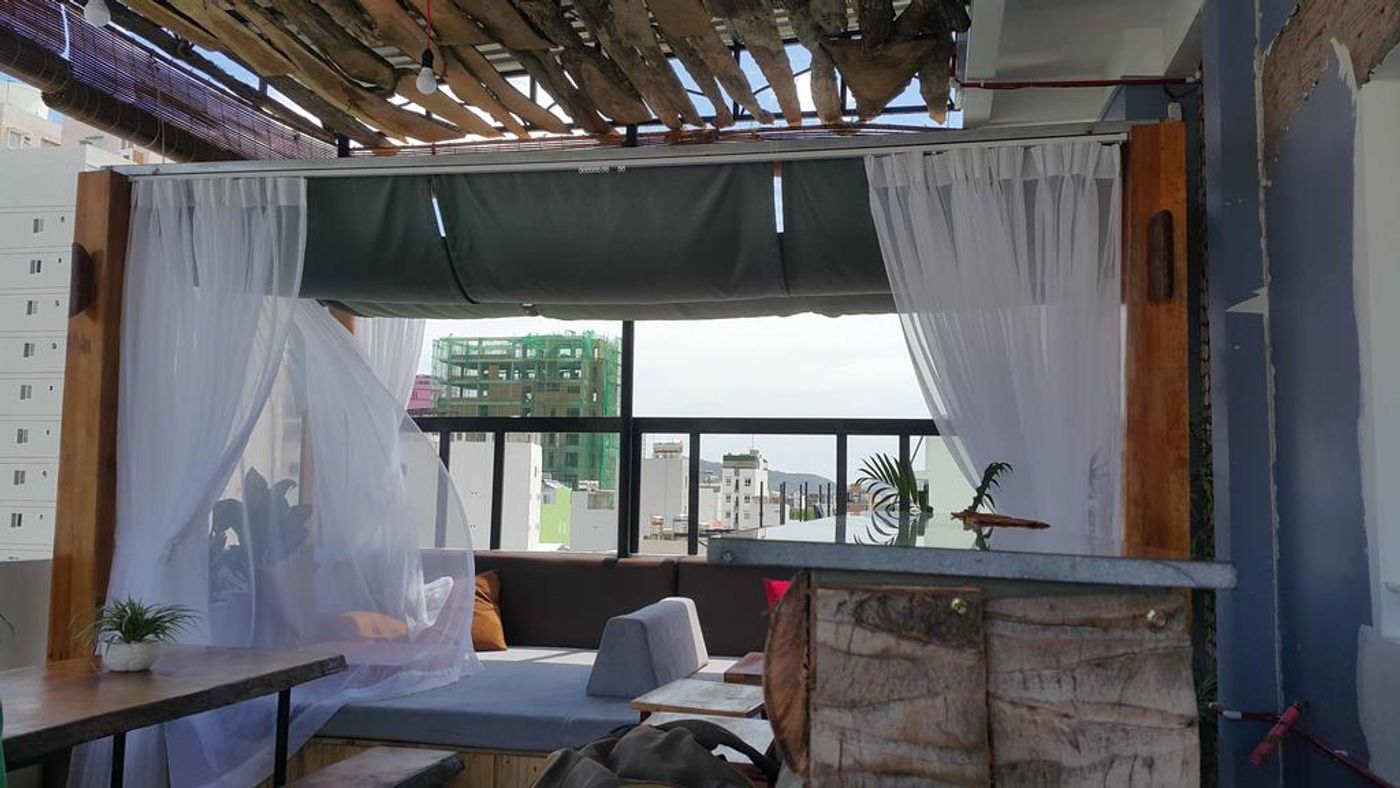 With a rooftop bar and a sociable atmosphere, iHome Nha Trang is popular with backpackers wanting to meet people and party the night away in Nha Trang. The buffet breakfast is decent, as are the dorm rooms which cost $5 USD per night per bed. Moreover, the location is just five minutes walking distance to the beach.
Add: 31E2, Biet Thu, Tan Lap district, Nha Trang City
Vitamin Sea Hostel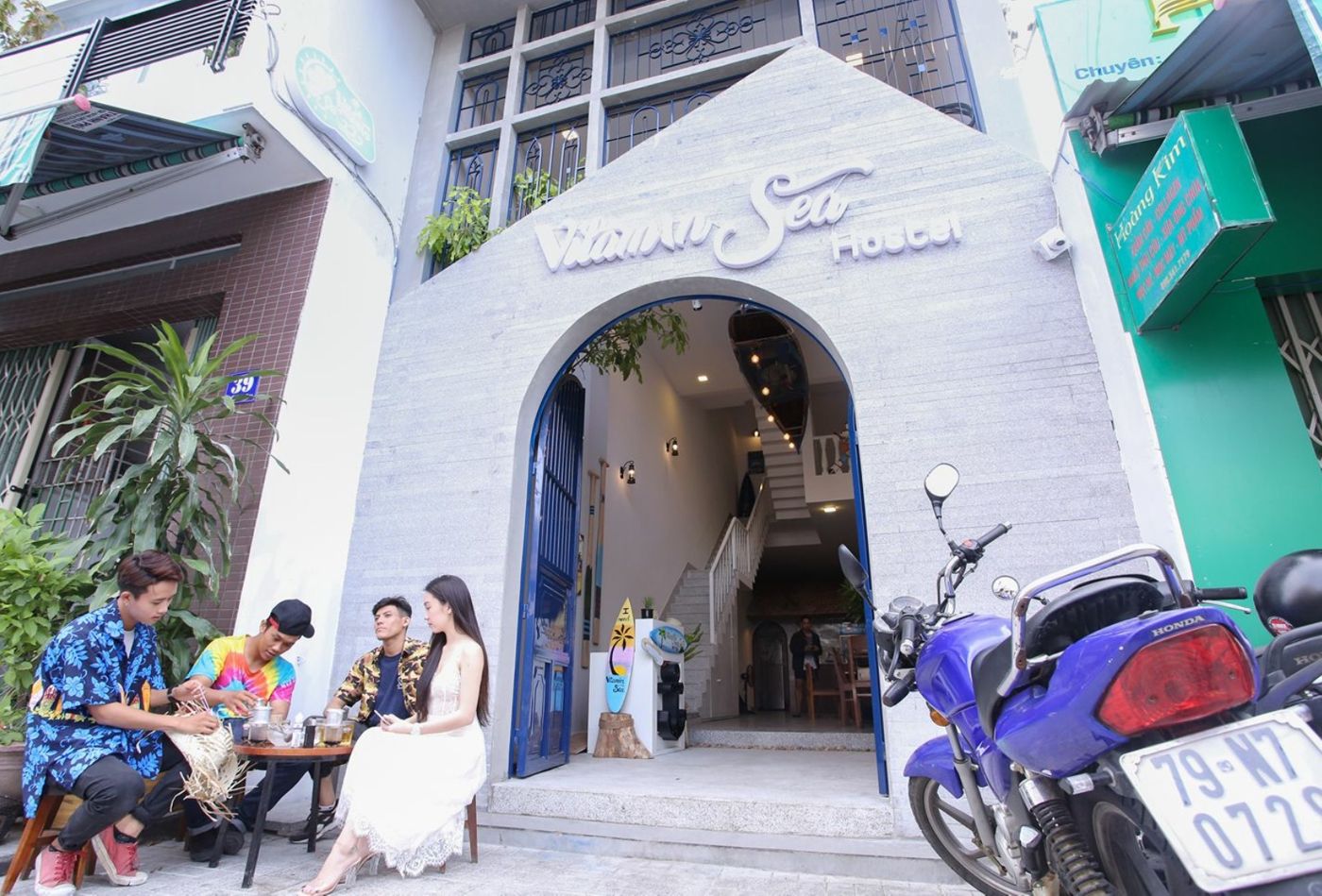 Vitamin Sea Hostel is a rather new addition to the sea of hostels in Nha Trang, yet it quickly garnered a great reputation and has been doing well. Clean, comfortable, and with a friendly staff, this hostel checks off everything necessary to be a good place to crash at. Because it is new, you can expect the walls to be without cracks and the facilities to be spotlessly clean. In addition to the staff that go beyond their way to help you out, the location is a favorite thing among guests. It may not be close to the typical tourist attractions, however the hostel is in a very local area so you are guaranteed a more authentic experience.
Add: 39C Yet Kieu, Van Thang district, Nha Trang City
Source: Internet