Some of the world's best golf lies in a place you'd never expect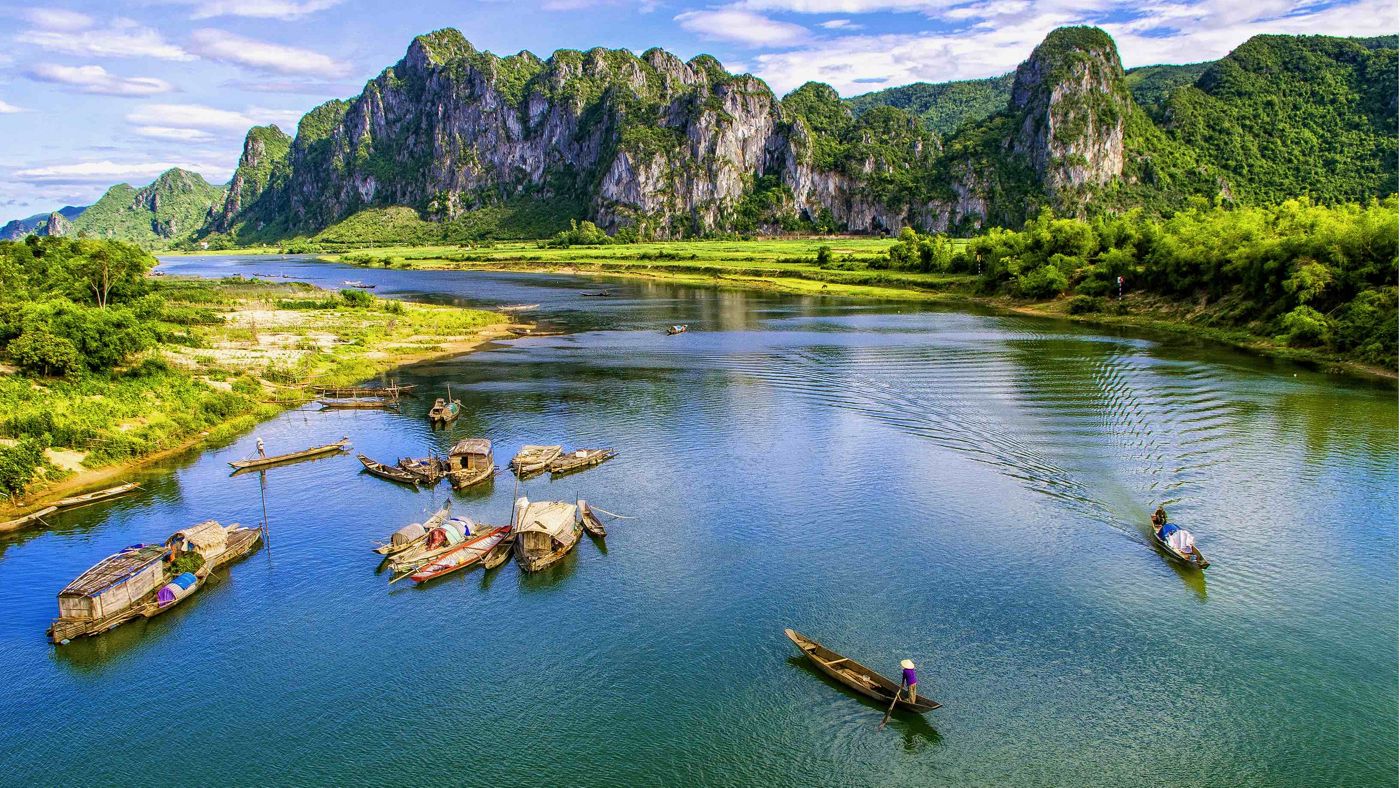 Despite travel restrictions and other hurdles of the pandemic, Vietnam continues to grow its stable of world-class golf properties to buttress its reputation as a bucket-list destination.
In the metaverse era, you can go anywhere without moving. So it is that Brian Curley is sitting in his workroom in Paradise Valley, Ariz., surveying the giant dunes that line the coastline of Quang Binh Province in north-central Vietnam. ▶ Curley's travel horizons are narrower because of the pandemic, but the architect has not been underemployed of late. Today he is mulling the contours of his latest creation at FLC Quang Binh, a 6,000-acre site south of Dong Hoi that runs along a beach. ▶ Curley, a former Pete Dye acolyte who heads up the Schmidt-Curley architecture practice, has already designed two courses—Ocean Dunes and Forest Dunes—for the ambitious project. The plan is for eight more layouts, extending into the site's vertiginous dunes. It is to those that Curley is attending on this brisk desert morning.
"This one is a bit of a curveball," says Curley, who hasn't visited Asia since late 2019. "It's a sand-based property at the beach, but the water table is only one meter below ground level and is subject to flooding. This means we have to move a fair amount of material while retaining the natural beauty of the site."
Curley's long-distance forays into Vietnam are not confined to the Quang Binh coastline. He's training his design tech on other projects at sites across the nation. Once completed, they will bolster a portfolio that includes Stone Valley Golf Resort just south of Hanoi, FLC Ha Long Bay overlooking the karst-studded waters of Ha Long Bay, and FLC Quy Nhon on the country's sun-kissed south-central seaboard. The latter two clubs—and FLC Quang Binh—are backed by FLC Group, Vietnam's largest real estate company.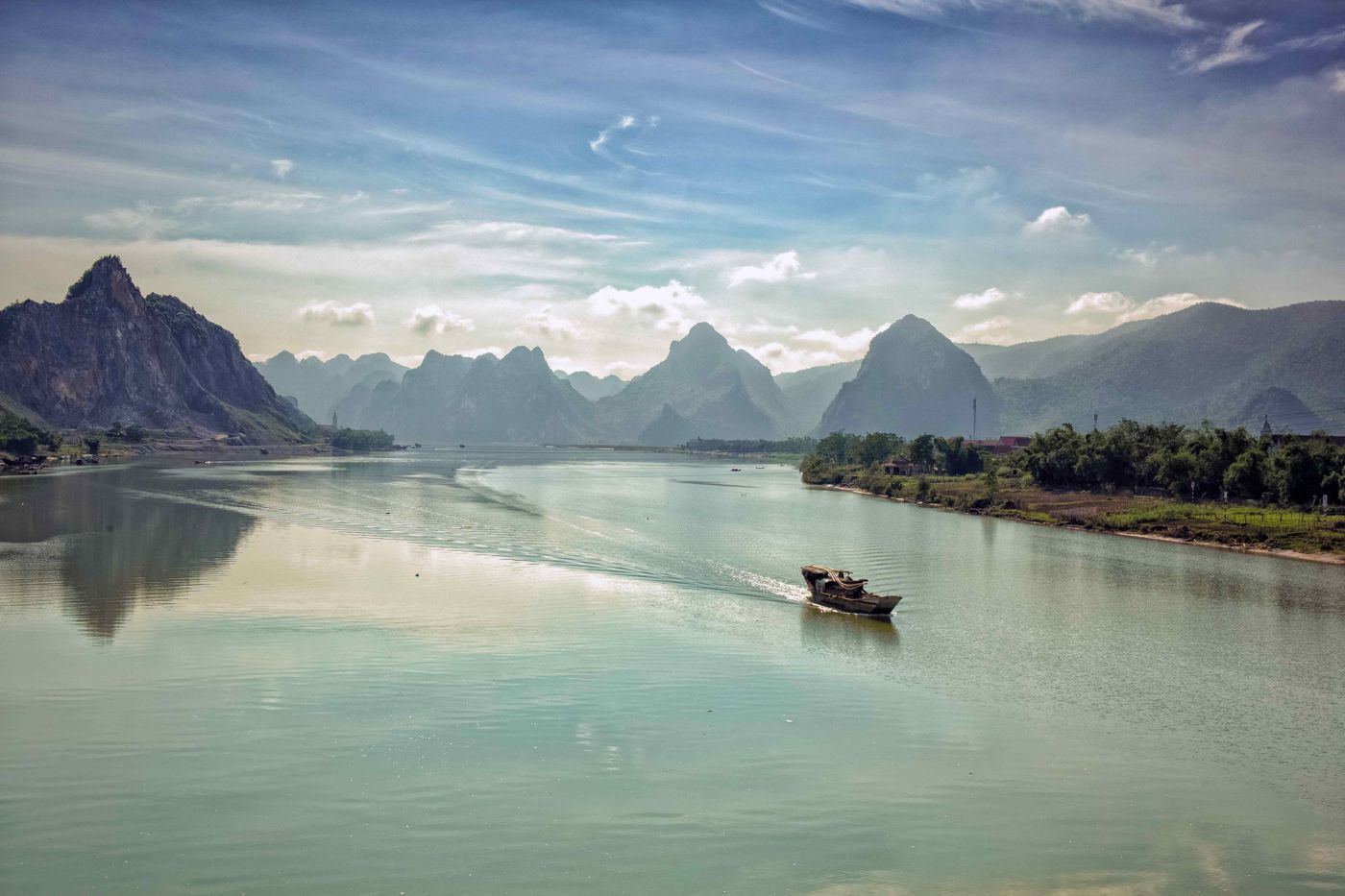 QUANG BINH
Other architects are equally creative. Greg Norman Golf Course Design, Faldo Design, and Nicklaus Design all are beavering away virtually to lend heft to their presence in the Southeast Asian country. Such activity belies any notion that COVID has hindered Vietnam's golf-course-construction boom.
"During 2020, I took about 30 domestic flights to check out sites for Faldo," says Adam Calver, director of golf at Laguna Golf Lang Co.Calver combines his role at Laguna Golf Lang Co., a Nick Faldo beauty sandwiched between emerald rainforest and the azure ocean, with consultant work for Faldo Design. He also chairs the Vietnam Golf Coast, a destination-marketing effort focused on the clutch of top clubs in central Vietnam, one of the country's most exciting golfing hubs. He believes the arrival of new courses will add significantly to Vietnam's luster as a travel destination.
"The topography of Vietnam is unbelievable," he says. "We've got 3,000 kilometers of coastline. There are courses built around mountains and on sandy soil next to the ocean. It's difficult for another country in the region to compete. Before, I would have said that anyone serious about golf travel should be coming to Vietnam at least once in their life. With world-class courses opening all the time, I would revise that to say that you'd need to return every few years to do the place justice."
Pre-pandemic, the buzz about Vietnam's courses was almost as loud as the motorbike horns that soundtrack daily life in Ho Chi Minh City and Hanoi. Golfers in the know spoke in reverent tones about a nation suffused in exoticism and touting a swag bag of world-class courses surpassing anything else in Southeast Asia. Word got back to the uninitiated who—blown away by visuals of layouts routed around dunes, spearing through the jungle and perched above postcard-worthy seascapes—were fueling demand for travel to a country increasingly regarded as Asia's ultimate bucket-list golf destination.
Overall Vietnam offers more than enough to justify the hype by way of its extraordinary food, friendly hospitality, otherworldly beauty and stunning courses. Snaking down from the Chinese border to the Gulf of Thailand, it's a golf destination with courses ranging from tropical beauties to some of the closest equivalents to classic links in the Far East.
Built on loam soil, these layouts carry echoes of the ones in Melbourne's Sandbelt region and the North Carolina Sandhills. Off course, Vietnam offers pristine beaches, World Heritage Sites and charismatic cities with an invigorating blend of culture, history and cuisine.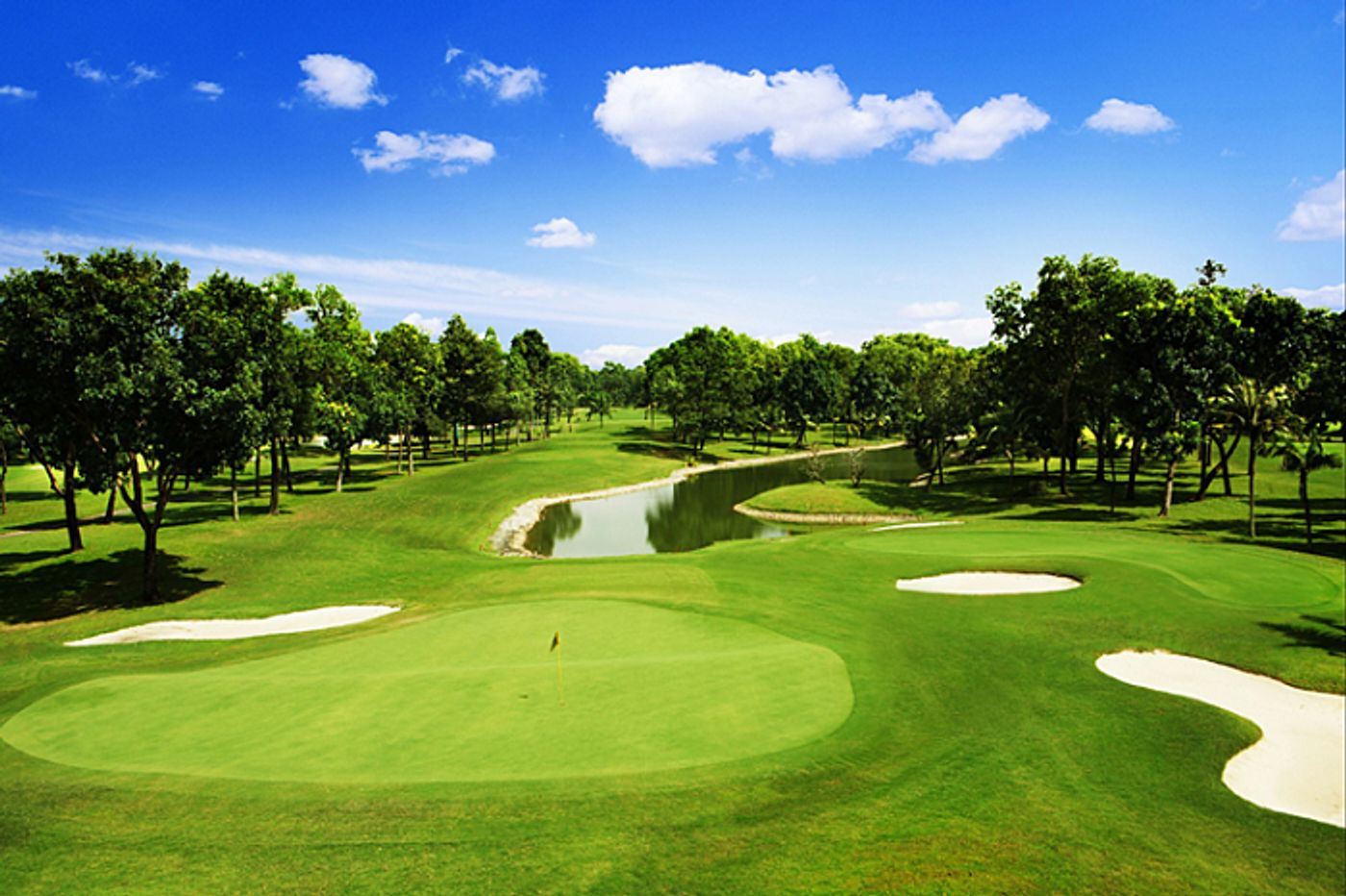 In central Vietnam, a golfer can kick back shortly after play by meditating on the breakers rolling in from the South China Sea from a perch on the world-famous China Beach, then follow that by getting clothes tailor-made in the ancient port of Hoi An or indulging in a seafood feast in Da Nang. These thrilling juxtapositions make for a multifaceted sensory golf experience unlike any in the world.
Other factors in Vietnam's favor include an accommodating political climate. The ruling party invested heavily in the appointment of Greg Norman—whose design work includes The Bluffs Ho Tram Strip, ranked No. 76 in Golf Digest's 2020 list of the World's 100 Greatest Golf Courses—as an official tourism ambassador.
The future couldn't have looked much brighter as 2020 got underway with the unveiling of Hoiana Shores, a Robert Trent Jones Jr. design unfurling along the shoreline south of Hoi An in central Vietnam. Then came the pandemic. In 2020, a stringent response to the initial virus wave saw the country record minimal fatalities and earn praise from the World Health Organization. A second Delta-variant wave in 2021 has been much more damaging, resulting in thousands of deaths.
The country suspended international travel in March 2020. As it bids to reopen to tourists, Vietnam has recommended a three-phase strategy to restore regular foreign flights in 2022. Currently, overseas charter groups can visit select destinations in the country. But a fuller flow of travelers is not expected for some time.
Given all this, it was inevitable that the country's golf-tourism industry would take a hit. Some clubs—especially those in more tourism-dependent enclaves like central Vietnam—have been forced to close for months. The staff has been trimmed as clubs look to mitigate losses. The contingent of foreign general managers and superintendents has thinned. New projects have had construction delays, and ambitious plans for real-estate and hotel components at various clubs have been delayed as owners look to rein in costs.
In central Vietnam, a yearly influx of Korean golfers has provided a vital cash injection during the winter months. That boost has now been absent for two years. As 2021 ended, Hoiana Shores and the Norman course at BRG Da Nang Golf Resort cut a majestic but melancholy sight with just a smattering of local and expatriate players patrolling the fairways. A degree of gloom is natural, but on-the-ground observers of Vietnam's golf scene say it's only temporary. A positive development also crucial for golf's sustainable growth in Vietnam has been increased domestic engagement with the game."It's going nuts," says Duc Pham, owner of two golf academies and retail shops in Hanoi. "The pandemic has created a pause in the lives of many, and golf has benefited as people look for something to fill that leisure time. Driving ranges and schools are filled with beginners, and the golf courses themselves, especially the ones near big cities like Ho Chi Minh City and Hanoi, are packed with Vietnamese players. It's getting harder to get a tee time."
Pham, whose TV golf instruction show has made him an emblem of golf in Vietnam, took up golf as a boy in the late 1990s when the game was gaining a foothold in the country. In those days, foreigners, mainly Koreans and Japanese, outnumbered Vietnamese players. Today he estimates that 70 percent of those teeing it up are Vietnamese. He credits the rise to several factors, including Vietnam's expanding middle class (fueled by one of the world's fastest-growing economies), more flexible short-term memberships and a generous supply of fantastic courses."Golf has become much less niche," he says. "Before, it was regarded as elitist. Now Vietnamese don't just want to play golf to do business deals or achieve status. They want to learn and play the game."
Another advantage for Vietnam is a heroic infrastructure drive. In April 2021, the Transport Ministry announced a plan worth as much as $65 billion that entails new airports and the construction of high-speed rail and sleek new highways. That's great news for existing and emerging golf destinations. Golf hubs poised to benefit include Ho Tram, home of The Bluffs Ho Tram Strip and Sonadezi Chau Duc, which features a new Greg Norman design, Nha Trang/Cam Ranh (where KN Golf Links—another Norman layout— is in the vanguard of new golf projects) and Phan Thiet.
"The new roads will be a game-changer," says Andrew Bowles, managing director at PGA NovaWorld Phan Thiet, which has two Greg Norman-designed 18-hole courses: PGA Ocean and PGA Garden. It takes three to four hours to cover the 200-plus kilometers between Ho Chi Minh City and the coastal town of Phan Thiet. The new highway will reduce the trip to less than two hours. A similar reduction countrywide will make golf travel a viable option for tourists, Bowles says.
Back in Arizona, Curley has turned his attention from the windswept coastline of Quang Binh to the verdant uplands of Dak Doa District in Vietnam's Central Highlands, where a chunk of pine-covered, rolling countryside is a work in progress. "It's a great site," he says.
Vietnam is still a work in progress, too, but Curley is hopeful that the intervening years of the global crisis have not dented his long-term prognosis. "Its economy is growing as it has become a massive player in the international manufacturing market, and it has fantastic destinations for tourism with great properties, great climates and clean air. The outlook is great."
As the largest tourism cooperation in the country, Vietravel is proud to be trusted by more than 800,000 tourists to Vietnam every year. Within 27+ years of development, we always provide the best travel services at the best prices for you to discover the beauty of not just Vietnam but entire Southeast Asia.
Please contact us for more information
Vietravel - Asia Leading Tour Operator
Hotline: (84) 35 235 61 61
Email: [email protected]
Website: www.vietravelasia.com
#VietravelAsia #Vietravel #Vietnam #SoutheastAsia #VietnamTour #VietnamTravel
Source: golfdigest