Sleepless in Hanoi's largest flower market before Tet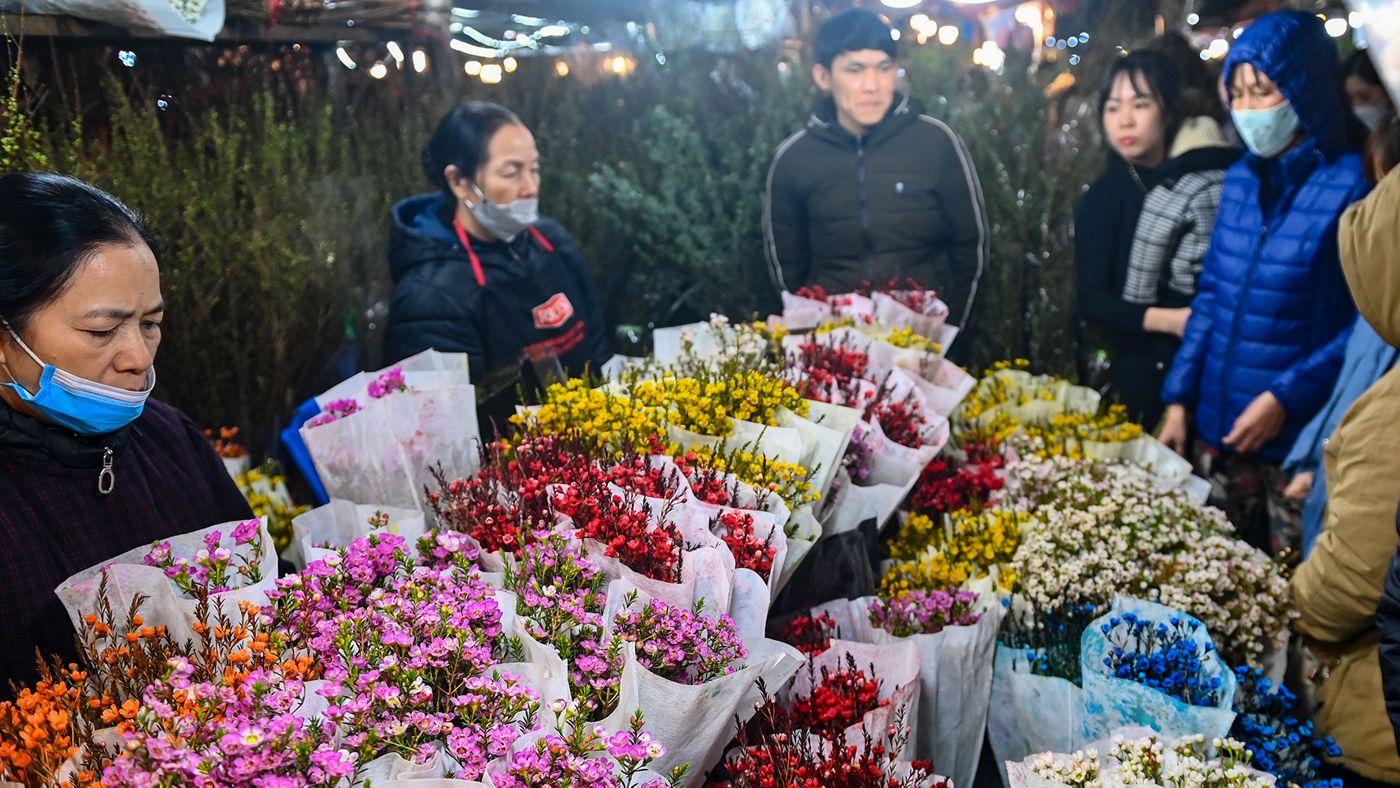 Three days before Tet, Quang Ba flower market in Hanoi has become busier than ever with merchants and shoppers staying awake through the night.
Normally, the market is open from 3 a.m. to noon, but during Tet, it operates day and night.
CNN called the market one of the best places in the world to celebrate Lunar New Year.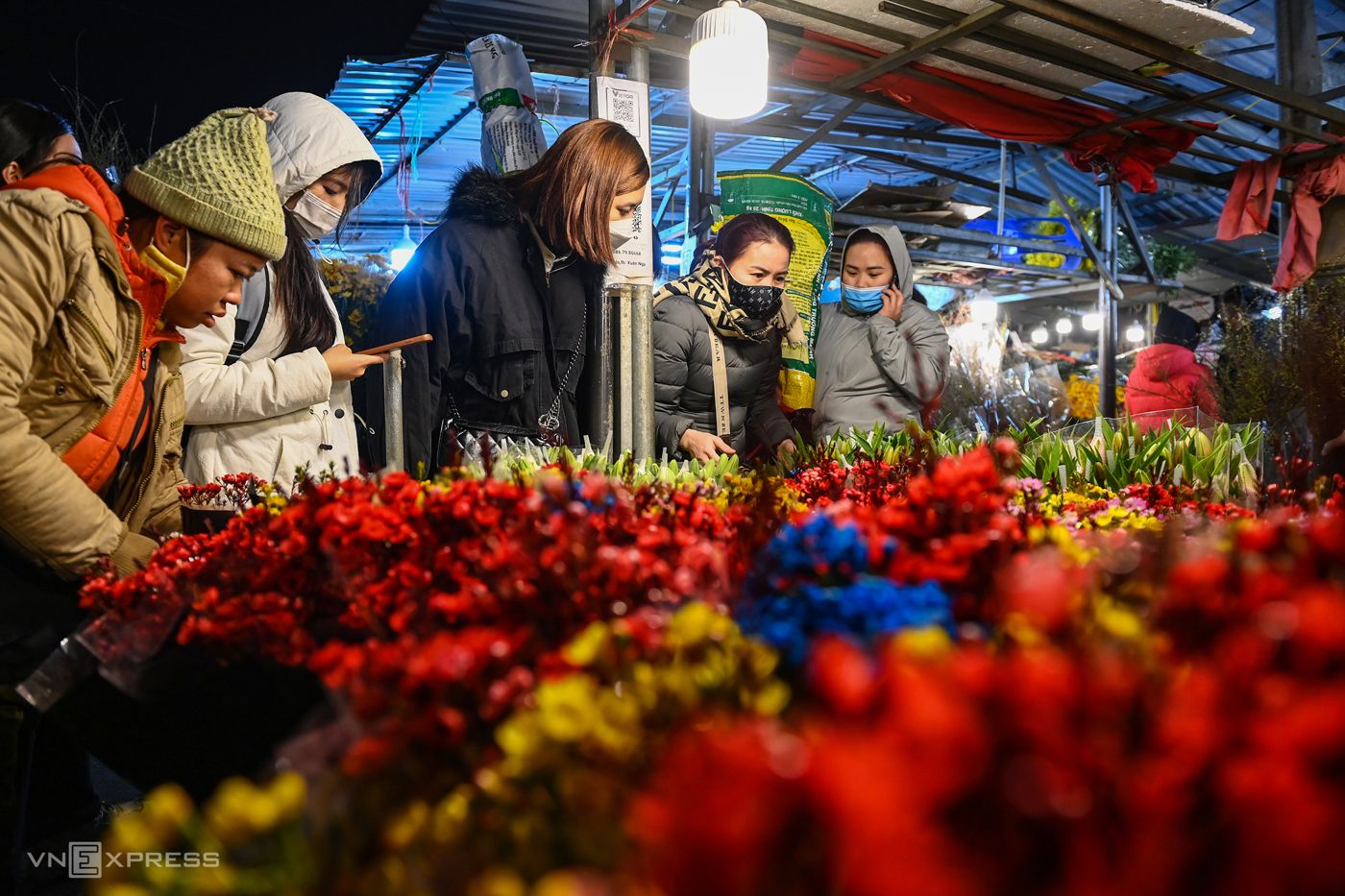 Quang Ba is said to sell the best stuff in the city, getting it from well-known flower-growing areas around Hanoi such as Tay Tuu, Dong, Gia Lam, and Phuc Yen.
Vividly colored Dahlia and gladiolus flowers, which symbolize good luck, cost VND500,000-700,000 ($21-29) a bunch, and are among the best-selling items.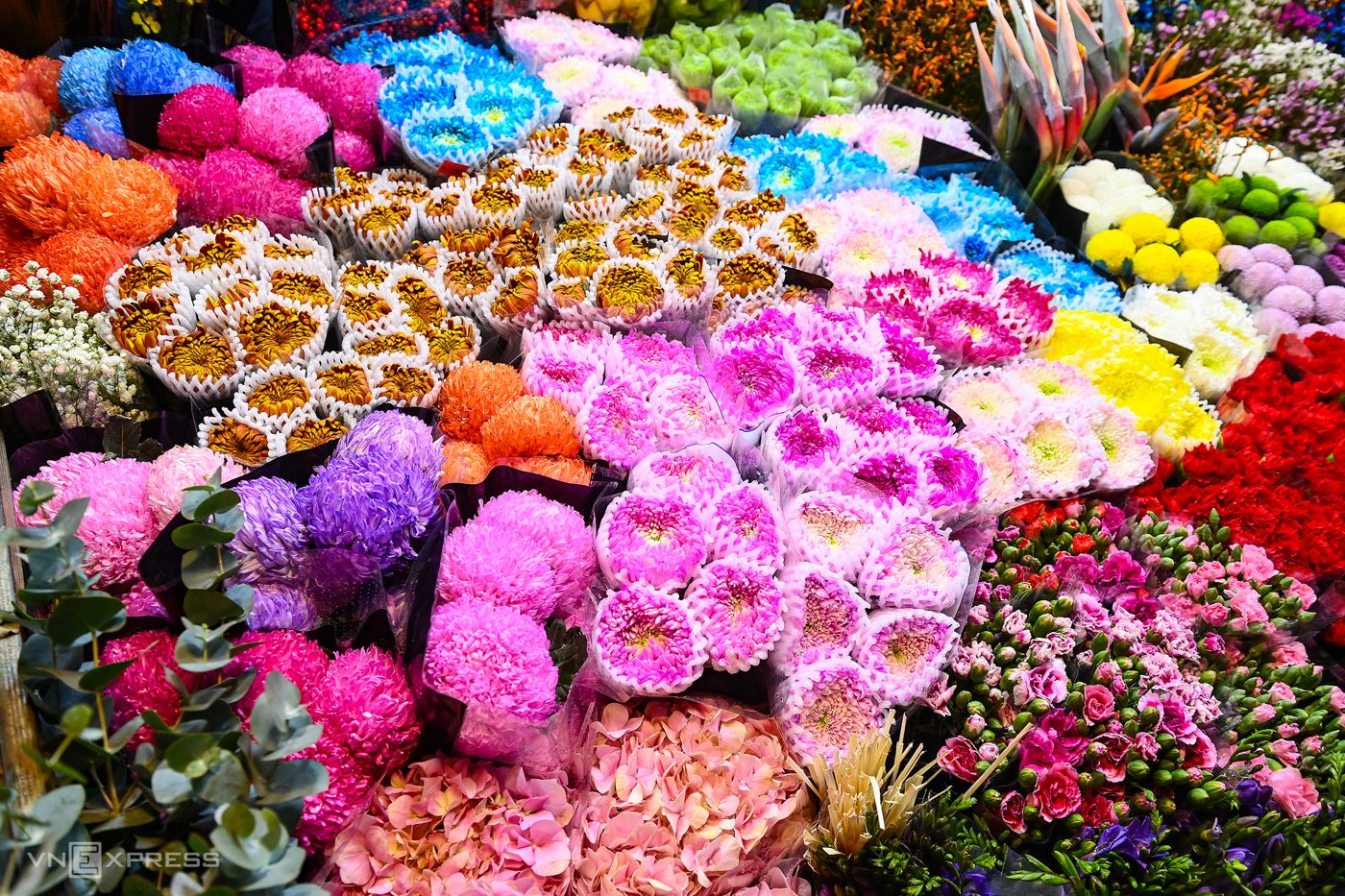 Shoppers buy wax flowers, a symbol of wealth and longevity, at VND100,000 a bunch.
At around midnight, the market is still crowded with shoppers though the temperature is 16 degrees Celsius.
In addition to familiar items such as peach blossom, rose, lily, and chrysanthemum, there are also imported flowers such as boronia pinata and yellow peach blossom.
The Year of the Cat begins on Sunday and Vietnamese usually finish decorating their home for Tet by noon on Lunar New Year's Eve.
Source: e.vnexpress.net/ Giang Huy
As the Largest Aviation-Tourism corporation in the country, Vietravel consistently provides high-standard services at the most competitive prices so that you can discover the beauty of not only Vietnam but all of Southeast Asia.
Please contact us for more information
Vietravel - Asia's Leading Tour Operator
Hotline: (84) 35 235 61 61
Email: [email protected]
Website: www.vietravelasia.com
#VietravelAsia #Vietravel #Vietnam