Retro Saigon: the most antique coffee shops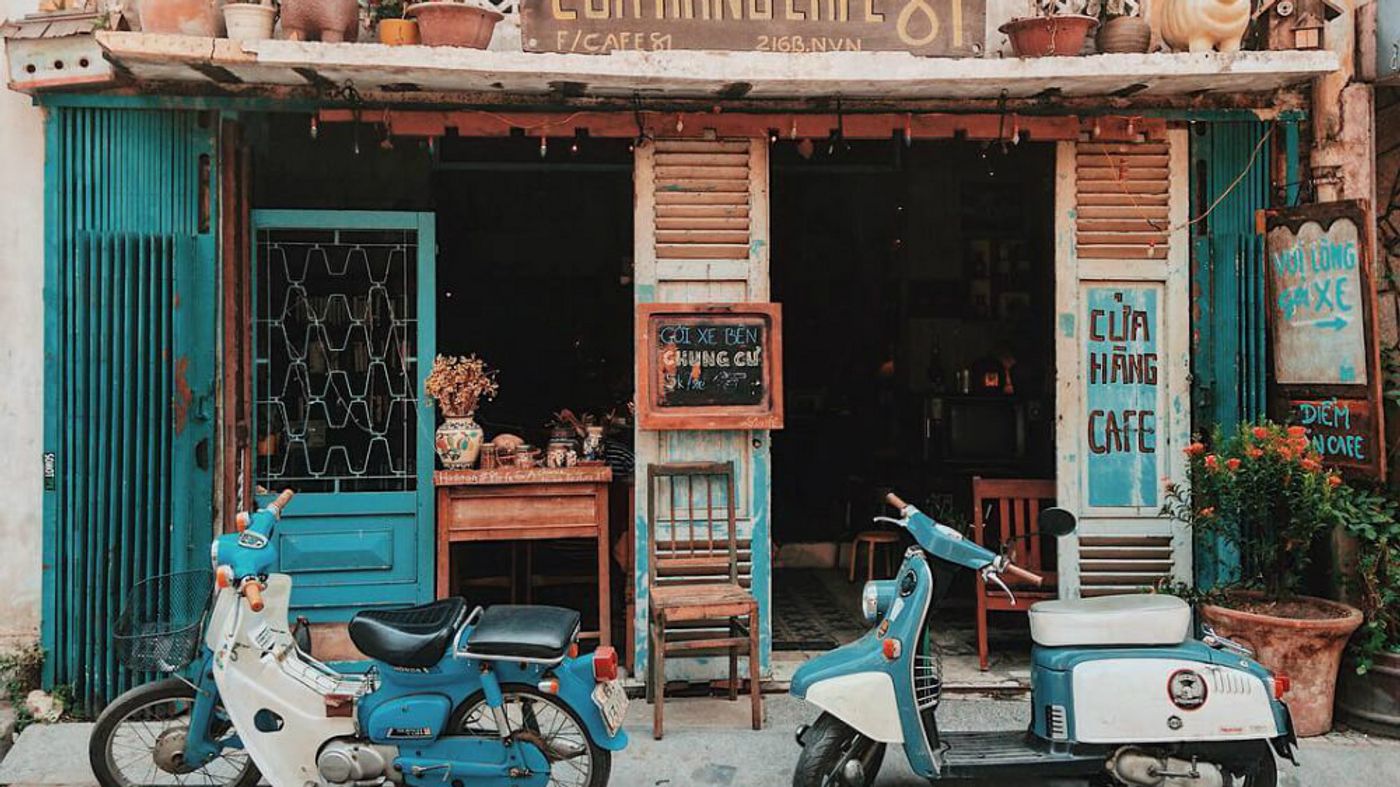 Among the hustle and bustle of city life, take a moment to stay away from the pressure of modern life, or simply recall your childhood?
Then the retro style cafes listed right here will bring you back to the past, to the places that blend classic and modern styles.
81 Café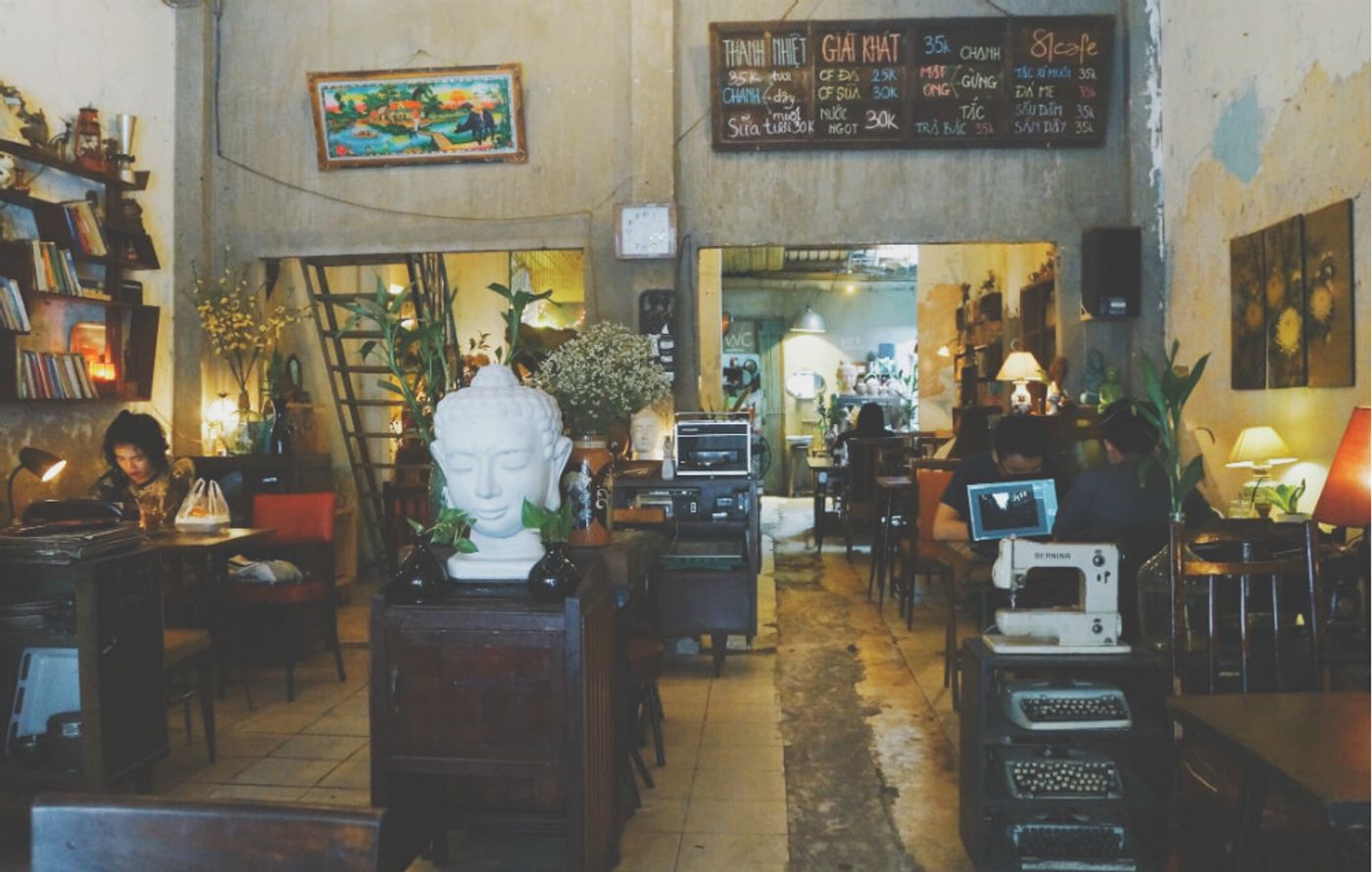 Coming to 81 Café, you can feel that everything seems friendly like the house you grew up in the past because it has many items associated with the "old days". 81 Café tells you beautiful stories about childhood memories. Moreover, it is the perfect spot to enjoy the refreshing drinks like lemon juice, soda, coffee milk, and others at the average price fluctuating from VND 10,000 to VND 35,000.
Don't forget to head towards the deep well that are surrounded by trees and go up to the wooden mezzanine which was used for the living room of ancient house. If you are the one who loves to enjoy the idyllic space, old songs or some lovely cats, you should not ignore this place.
Add: 216B Nguyen Van Nguyen street, Tan Dinh Ward, District 1, HCMC
Mockingbird Café
Cool, hip, and hidden Mocking Bird is what all independent cafes should be. Up four flights of dark, dank concrete stairs in a run-down apartment block that looks like it is slated for demolition in downtown Saigon's financial district.
With flowery, hippy dresses on coat-hangers, concrete walls decorated with chalk and paper murals, wooden tables and chairs on cold tiled floors, naked light-bulbs hanging from the ceiling, and a few brooding fashion snaps plastered here and there, it feels like entering the dorm of a creative student from 1960s Britain, or being backstage at a small-scale but exclusive fashion show. It has the cosy intimacy of a study, and the space is just about chaotic enough to feel 'lived in'.
Add: Floor 4, 14 Ton That Dam street, Nguyen Thai Binh Ward, District 1, HCMC
Ut Lanh Coffee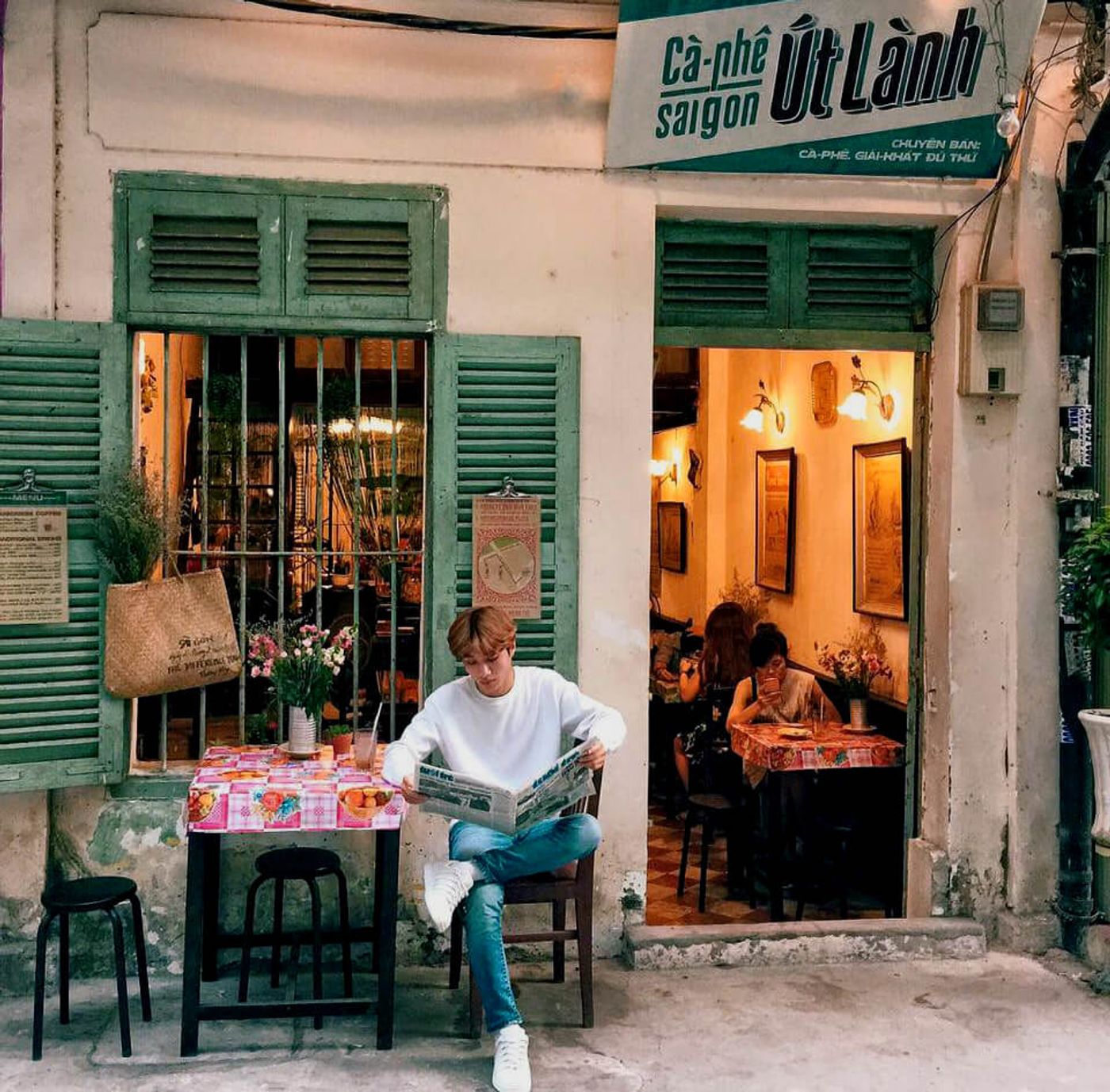 Saigon rarely has a quiet place like Ut Lanh Coffee. Unlike other retro coffee shops that have been modeled or reconstructed to look old-fashioned, Ut Lanh is an old house which has existed for over 100 years. A small antique house with a wooden bed, some tables and chairs, a mezzanine and an old desk may recall your childhood.
The various menu includes simple beverages and lots of snacks at the average cost fluctuating from VND 30,000 to VND 50,000.
Add: No37, Lane 283 Pham Ngu Lao street, Pham Ngu Lao Ward, District 1, HCMC
Saigon 80s Café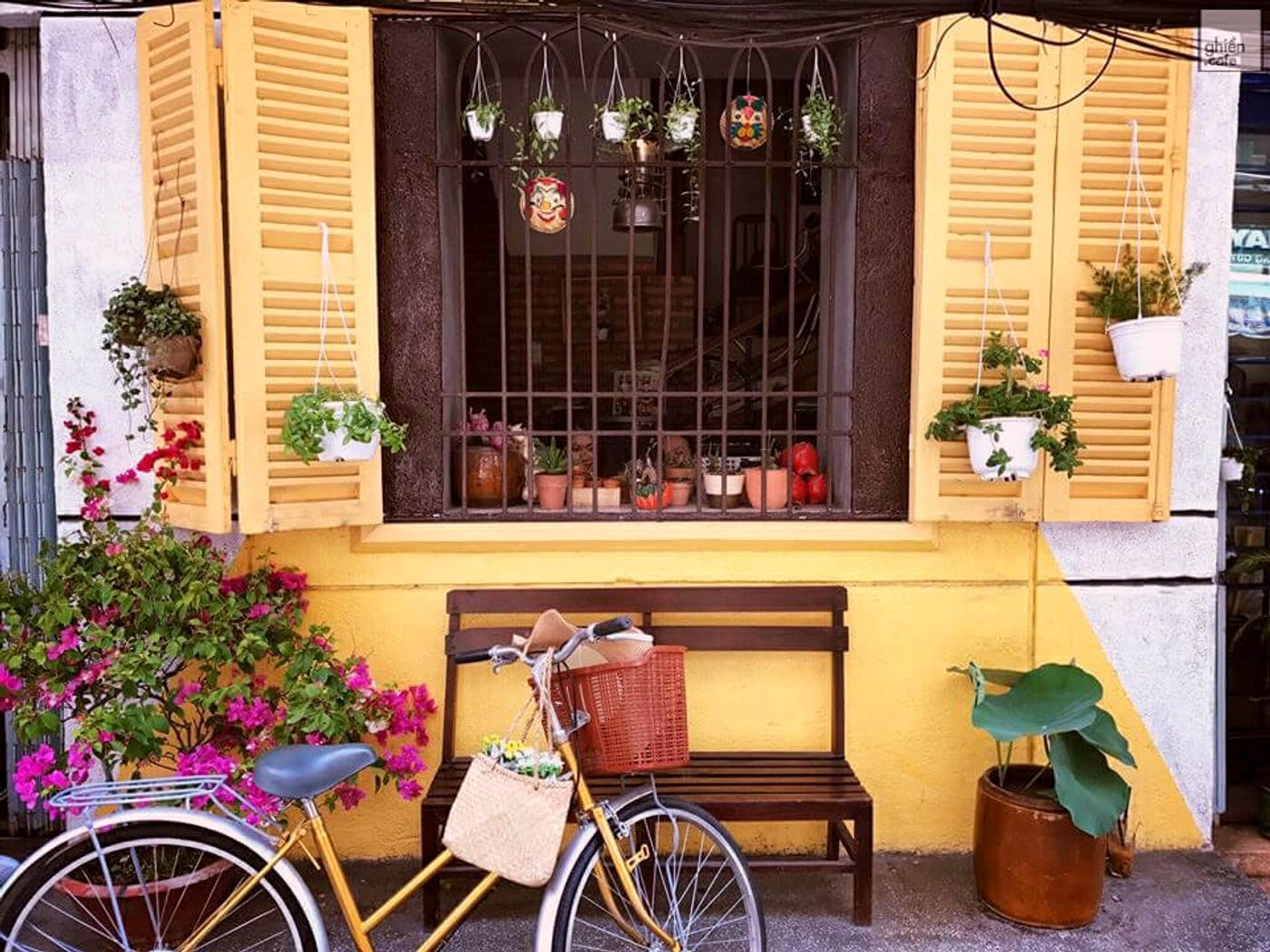 This café is a perfect introduction to Saigon fashion in the 1980s. Having wooden furniture, oil lamp, old type writer, and ancient "ao dai", Saigon 80s may bring you into an ancient and close space.
This café serves various types of Saigon cuisine like meatball sandwich, sunny side up, iced coffee blend with milk at the average cost is VND 49,000. The corners of windows that are surrounded by trees and stylish signposts will be ideal background for you to have the most beautiful photos.
Add: 373, No5, Lane 65 Ly Thuong Kiet street, Ward 9, Tan Binh District, HCMC
Vung Oi, Mo Ra Café
Another of Saigon's well-hidden cafes Vung Oi, Mo Ra is on the first floor of an old, decaying French villa on a street known for its many cafes near the city centre. Accessed off a dead-end alleyway, through a street-kitchen and up a narrow staircase, this is a very private, cosy café not far from District 1.
There is plenty of seating on cushioned chairs and the coffee here is chocolatey, rich and smooth (35,000VNĐ/$1.50). During the daytime, when the cafe is quiet, you are free to pick up any of the instruments and have a go.
Add: 17 Ngo Thoi Nhiem street, Ward 6, District 3, HCMC
Ngay Xua Ay Café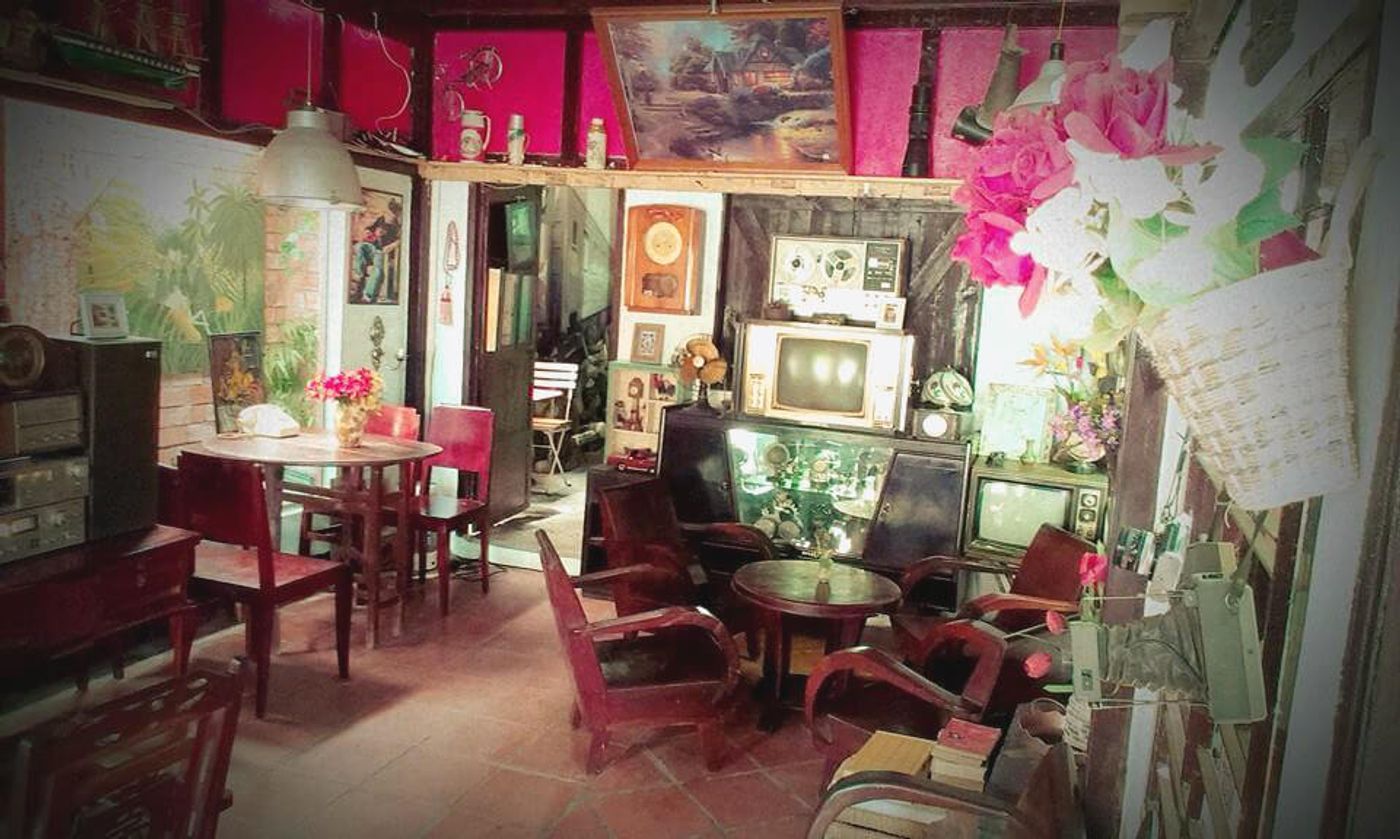 Far from the city centre, Ngay xua ay Café is worth the effort it takes to get here. Down a narrow alleyway off one of the burgeoning roads behind the airport in Go Vap District, this trinket-filled coffee shop is a tribute to yesteryear.Whether it be Asia or Europe, this café focuses firmly on the past. The pretty, gated entrance leads into a tight, leafy courtyard dotted with stone mandarins, potted plants, clumps of bamboo and twittering caged birds hanging from branches.
Add: No5, Lane 525 Quang Trung street, Ward 10, Go Vap District, HCMC
Source Hiasia