NHA TRANG IN YOUR EYES, SHINE YOUR SMILE!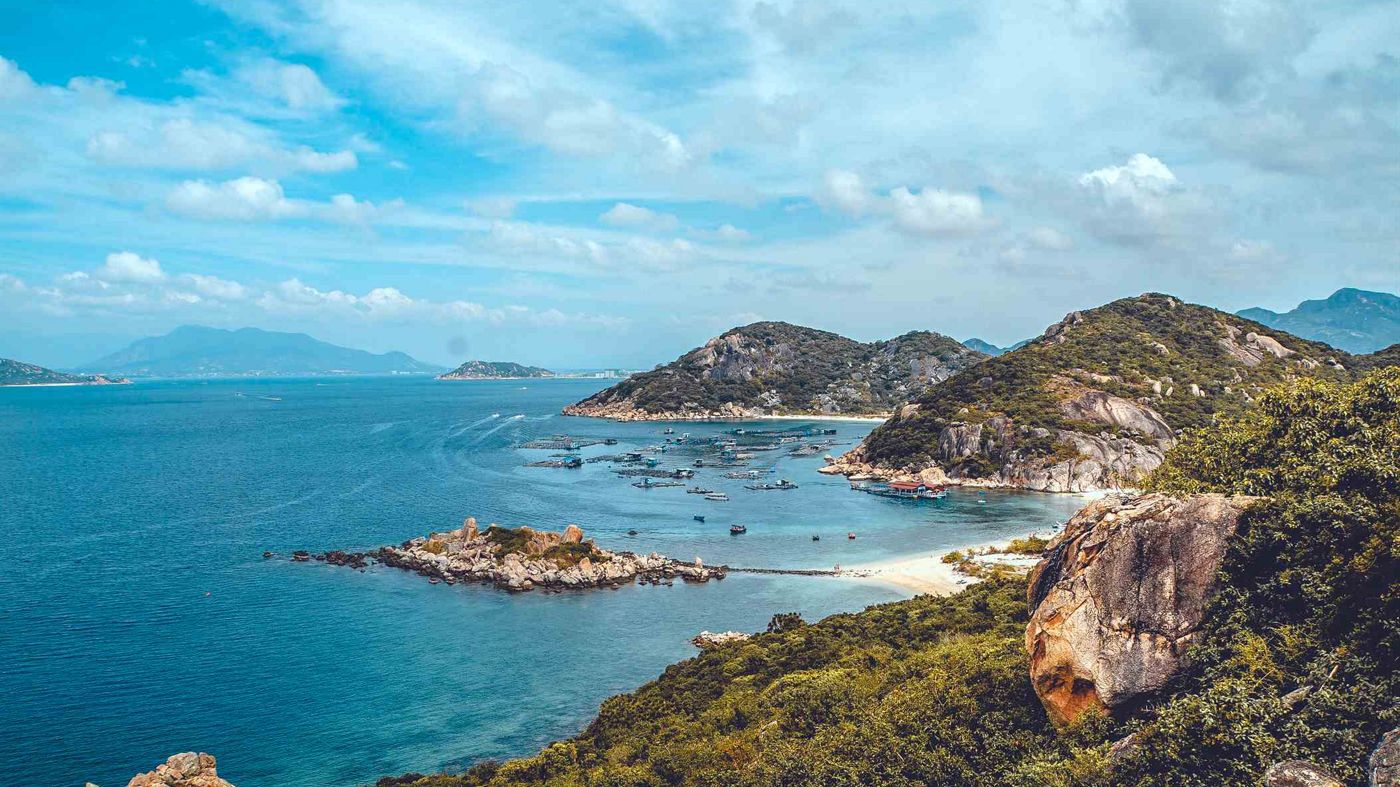 Nha Trang, many years ago, was well-known as one of the most interesting destinations in Vietnam. Today, Nha Trang, its hidden culture and natural appearance continually appeal to tourist's attention. Come here and enjoy according to the ways you want!
Nha Trang, the capital of Khanh Hoa province, is located on the south central coast of Vietnam, just over 400 kilometers northeast of Ho Chi Minh City. With over 300 days of sunshine per year and 5.5 km of uninterrupted beach, Nha Trang is the best choice of premium beach destination in Vietnam.
The city has a metropolitan area of 251 km2 and a population of about 500,000. Surrounding Nha Trang is the view of mountains, a large island and four smaller ones on the fourth side. Based on the advantage of nature, Nha Trang was chosen as one of 29 most beautiful bay in the world by Travel + Leisure magazine.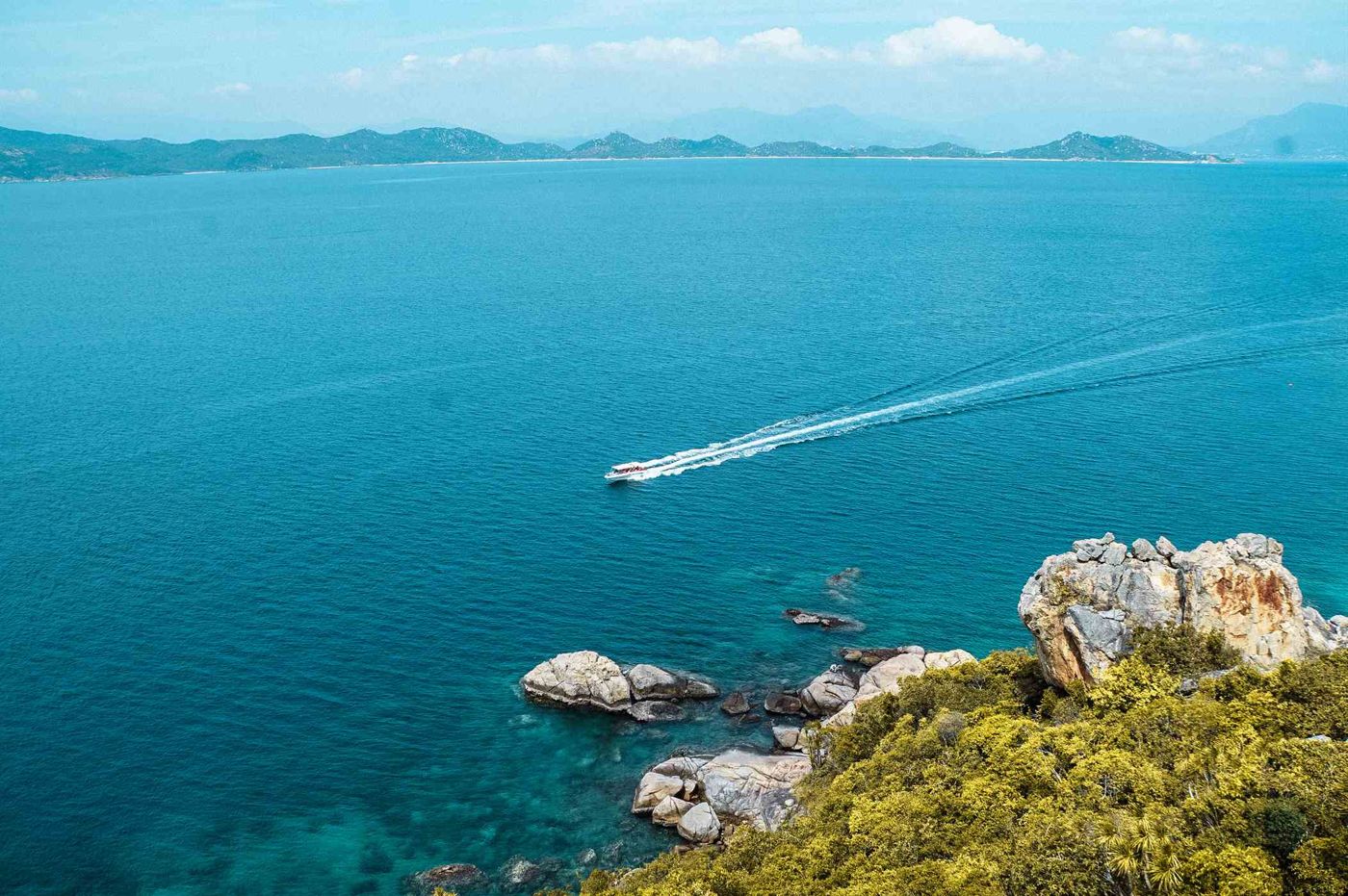 In terms of climate, Nha Trang has a tropical savanna climate with a long dry season from January to August and a shorter rainy season from September to December. During the wet season, extremely heavy rainfall from typhoons is not uncommon, though the city is shielded from the worst winds.
Back to history, the city was known as Kauthara under the Champa. Briefly, Kauthara, also translated as an ancient clam, is a constituent state of the empire-leading kingdom and its ruling area is located in the area from today's Fu An province to Cam Ranh. Their existence created prominent cultural value for this land in particular and Vietnam in general. Therefore, some admitted that the name Nha Trang derives from a Vietnamese spelling of Chăm language, the name of the site Ya Trang (literally Reed River), the name of the Cai River as referred to by the Cham community. Today, the Po Nagar Cham Towers is the special cultural symbol of the city when people think about the land of Cham's people. This is a must-see destination if you are a cultural seeker. Interestingly, another cultural site that tourists may
visit is the Long Son Pagoda where they can hear a little about the Vietnam War and the fall of Saigon. Next destination is Nui Catholic Cathedral, a great architecture was built in French Gothic style.
If the first day visiting Nha Trang, you are a cultural tourist; the second day you will become a beach-lover. Nha Trang, with the Mother Nature's preference, has a long white sand beach, clear ocean water and many small islands such as Hòn Tre Island, Hòn Tằm Island. In recent years, local authorities as well as investors have been building Nha Trang look more modernization. Vinpearl Land is clear evidence for its rapid development. Besides, a vast array of luxury resort and restaurant on Tran Phu Street is also a good example. As night fall, the city livens up, and this is time to visit Sailing club, the most popular beach club in town.
Last but not least, there are some quite relaxing places for tourists to take healthy skin and reduce stress before backing to a crowded city. Nha Trang is also famous for several natural mud baths place, namely, I-resort, 100 Egg Mudbaths and Tháp Bà. Another option is to go to a spa with reasonably priced to recover youthfulness.
Nha Trang in your eyes, shine your smile!