Huong Pagoda Festival in Hanoi to begin in late January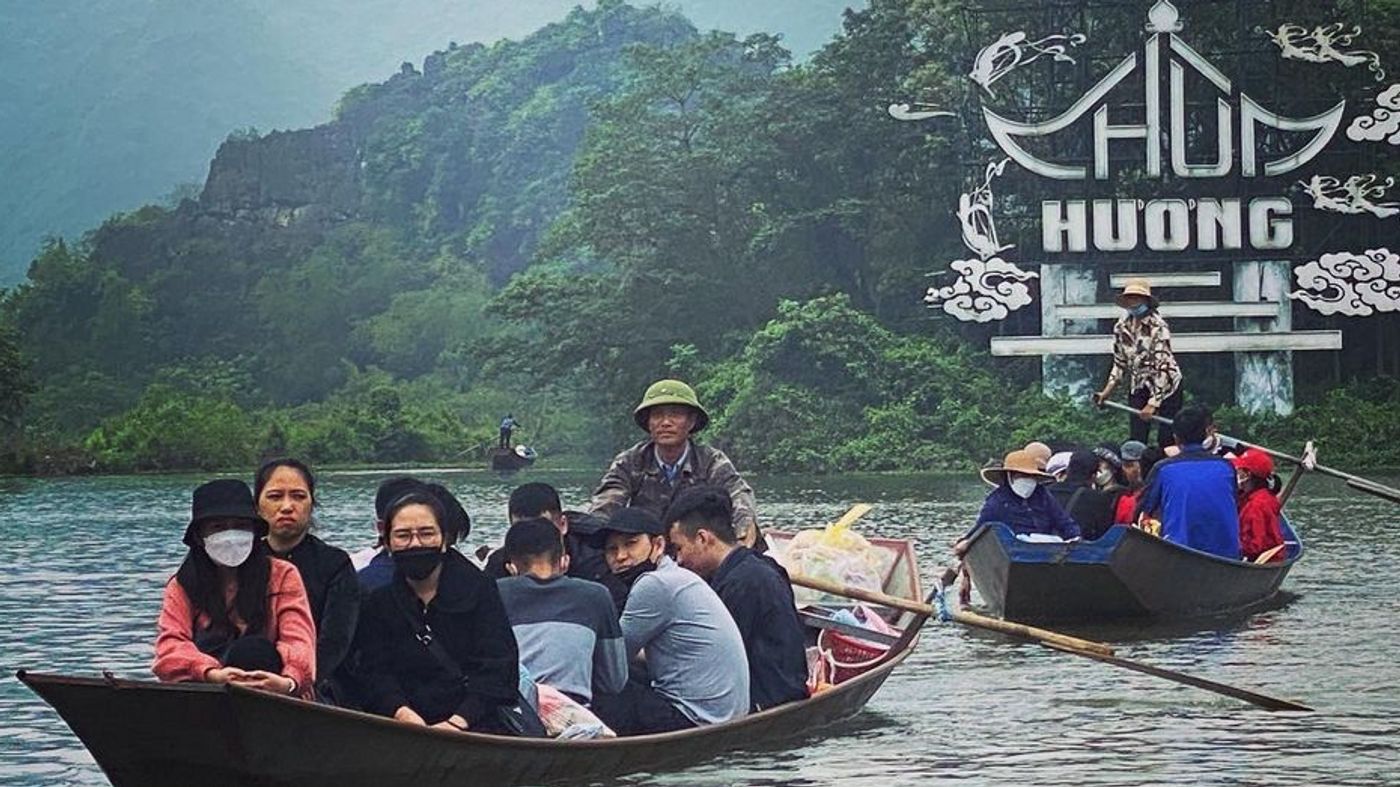 The three-month Perfume (Huong) Pagoda Festival, the longest of its kind in Vietnam, will start in Hanoi's outskirt district of My Duc on January 23 [the second day of the Lunar New Year], according to the district People's Committee.
The festival's opening ceremony will be held on January 27 at Thien Tru Pagoda. The festival will include new features such as online ticket sales and electric cars. Organizers will charge VND80,000 ($3) per adult and VND40,000 ($1.5) per child for admission.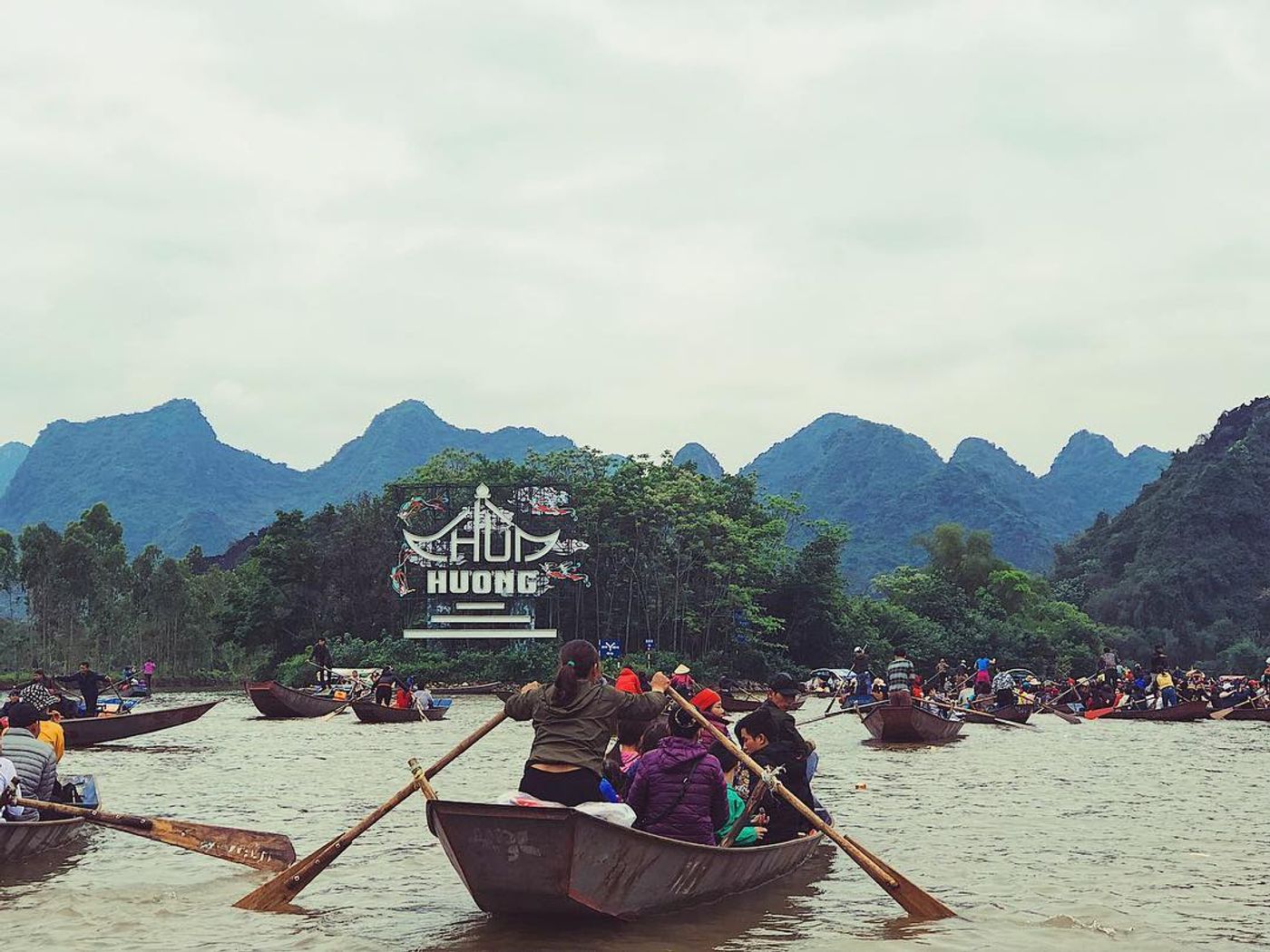 The festival is usually busiest between the 15th and 20th of the second month of the lunar calendar, as this period marks the main celebrations. However, from the first day of the Lunar New Year, thousands of tourists and pilgrims flock to the sacred land to pray for a prosperous and happy year.
Located about 60 kilometers southwest of Hanoi, the scenic spot of the Huong pagoda complex, listed as a national site of relics in December 2017, makes visitors can't help but have the feeling of getting lost in a fairyland.
Pilgrimage to the Huong pagoda complex during the festival is a spiritual journey to the Buddhist Land. Visitors tour pagodas, temples, and caves, which are the main attractions, and participate in
ceremonies to ask for blessings from Buddha.
Built at the end of the 17th century, the Huong Pagoda Complex has many pagodas, temples, and caves full of beautiful stalactites and stalagmites.
Spring is ideal for Vietnamese and foreigners to come to the pagoda. Visitors have chances to live in a boisterous atmosphere of a spring festival amidst a beautiful landscape.
In 2020 and 2021, the Huong Pagoda Festival was not held due to Covid-19, while in 2022, the Huong Pagoda Festival was open to visitors, but the number of visitors was limited due to the strict prevention and control rules against Covid-19.
Source: hanoitimes.vn/ Anh Kiet
As the Largest Aviation-Tourism corporation in the country, Vietravel consistently provides high-standard services at the most competitive prices so that you can discover the beauty of not only Vietnam but all of Southeast Asia.
Please contact us for more information
Vietravel - Asia Leading Tour Operator
Hotline: (84) 35 235 61 61
Email: [email protected]
Website: www.vietravelasia.com
#VietravelAsia #Vietravel #Vietnam