Hue Cuisine: Do not miss these traditional cakes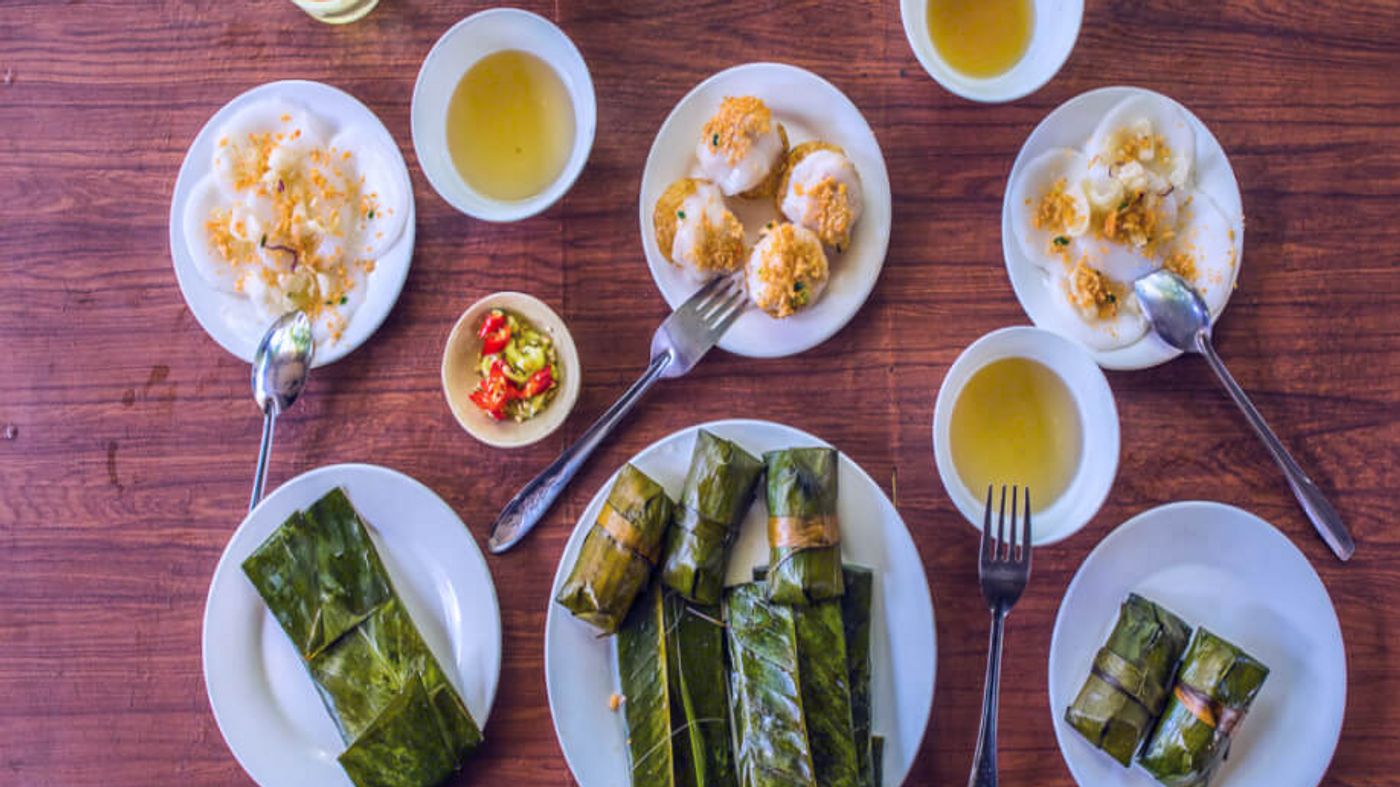 Hue is famous for its cuisine which is varied, exquisite and influential towards the whole region of Middle Vietnam. Hue traditional cakes are among the specialties that are popular to the locals and known by many visitors. The most popular cakes from Hue are Banh Beo, Banh Nam and Banh Loc.


Banh Beo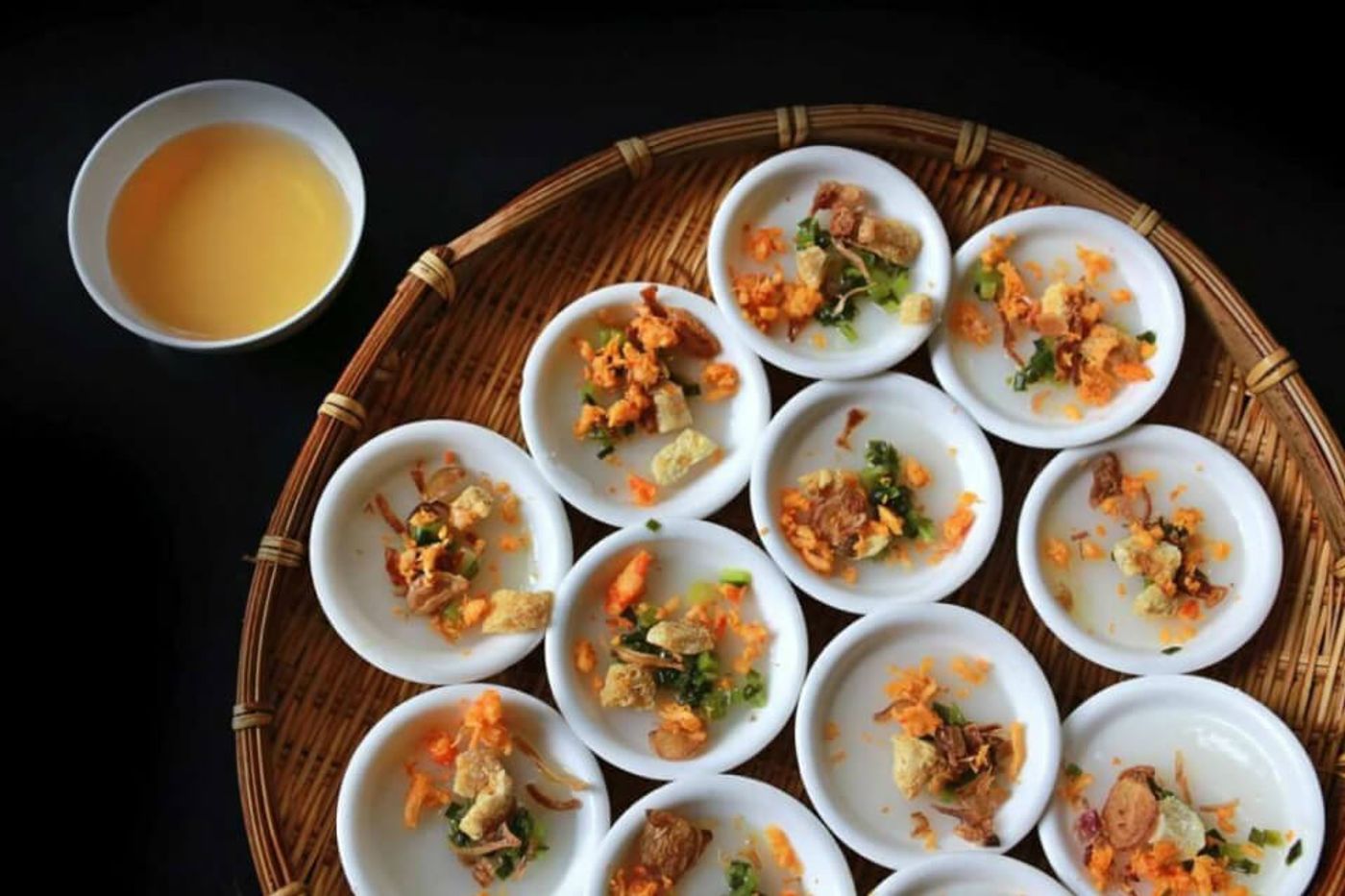 The delicious "banh beo" is thanks to the shrimp, especially the sauce. Firstly, "nuoc mam" mixes with grease, sugar, garlic, chili and shrimp which create the unique flavor. When eating "banh beo", people not use chopsticks but small bamboo stick. It is great when using it with spicy sauce. The sweetness of shrimp mixed with the flavor of garlic and chili, gives us unforgettable impressions. It is not surprised when guests smile with satisfaction after leaving a pile of more than 10 empty bowls but still crave for more. After a day of sightseeing, sitting in a small vendor stall, savoring sweet, spicy and refined flavor of Bèo cakes is really a great experience.


Banh Bot Loc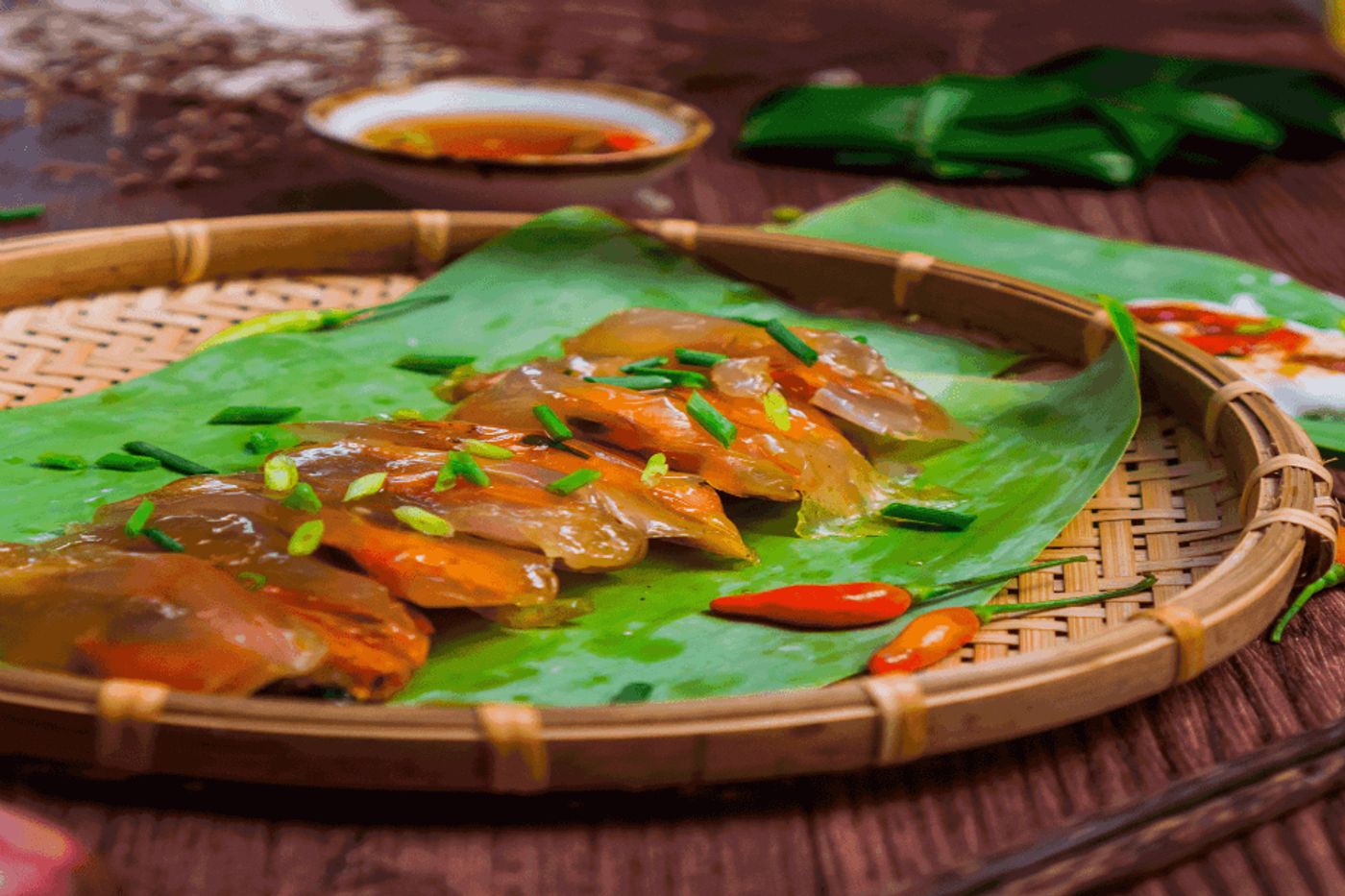 Banh bot loc, made with tapioca starch rather than rice flour, is filled with marinated shrimp and milled pork before it is wrapped in oiled banana leaves and steamed until cooked. To enjoy this Hue snack, simply unwrap the banana leaf and dip it in a platter of "nuoc mam pha", a sauce made with vinegar, shrimp stock, fermented fish sauce, sugar, and fresh chilies.


Banh Nam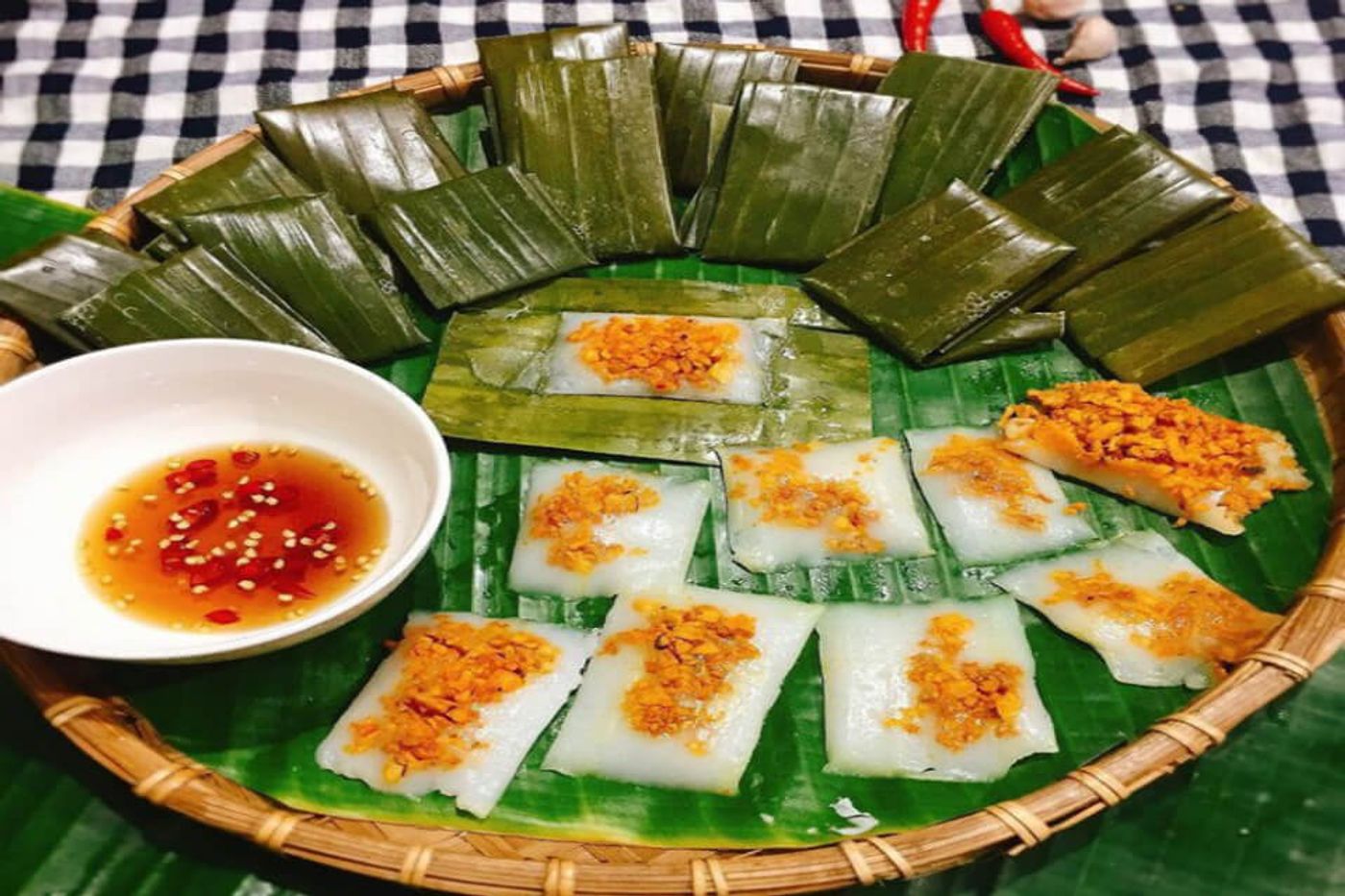 Banh Nam is flat and rectangular rice flour cake embedded with minced shrimp and scallions and steamed in banana leaves. The cake has a mild texture because the flour is mostly made from powdered rice. To enjoy Banh Nam, remove the outer leaf wrapper, and, like eating Banh Beo, use a spoon to baste the sauce on the cake then eat. The sauce of Banh Nam is a bit saltier than other Hue cakes to fit the taste of rice flour from the cake.


Banh It Ram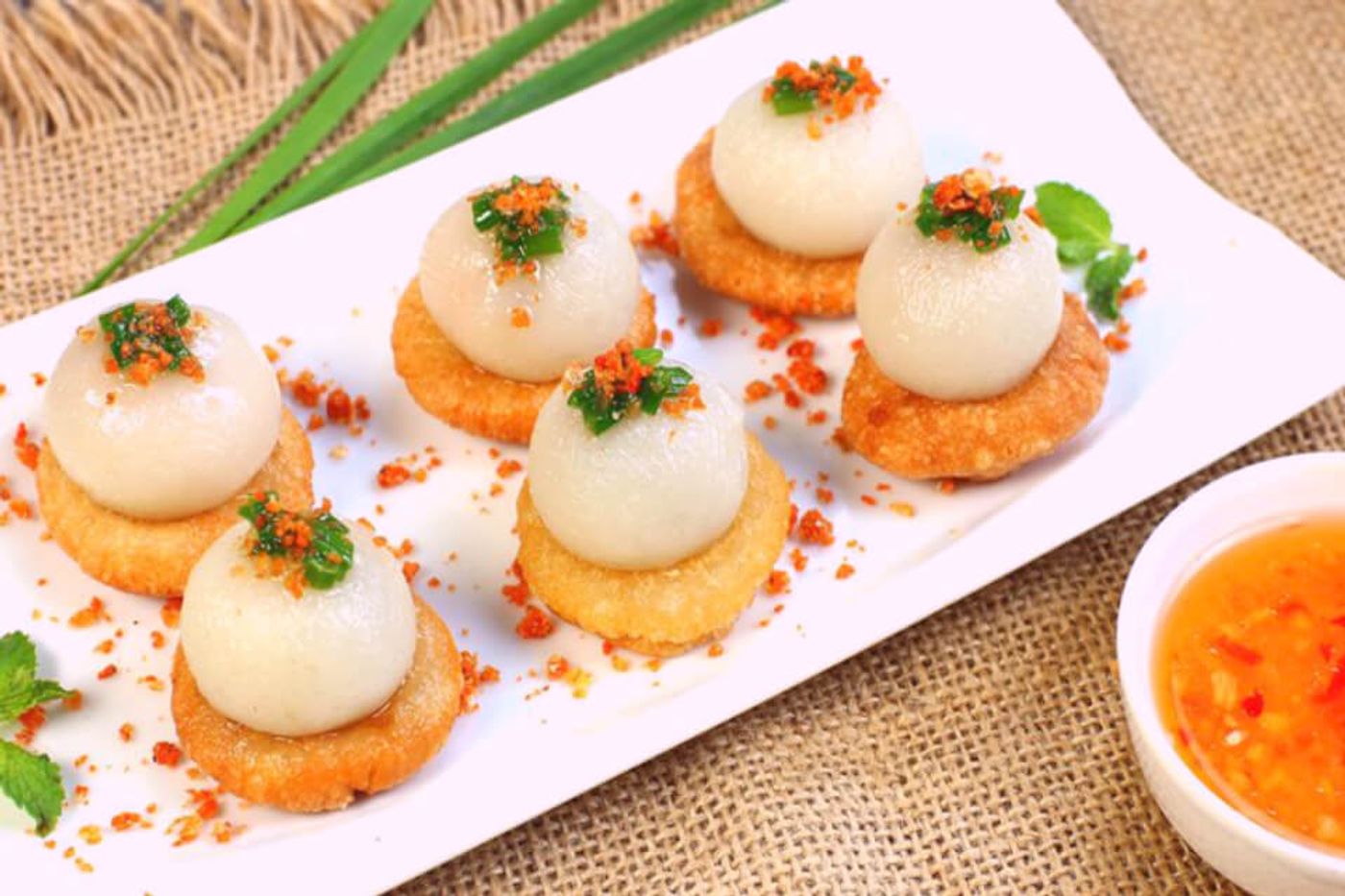 Banh it ram is a Central Vietnamese specialty that pairs steamed sticky rice dumpling with a crispy patty that is also made with sticky rice. Similar to a Japanese mochi but eaten as an appetiser instead of dessert, the dumpling is topped with a savoury mix of green scallions, shrimp and pork. A platter of six banh it ram dumplings costs about VND 30,000 at a local joint, but prices are higher at more upscale restaurants and hotels.


Banh Ep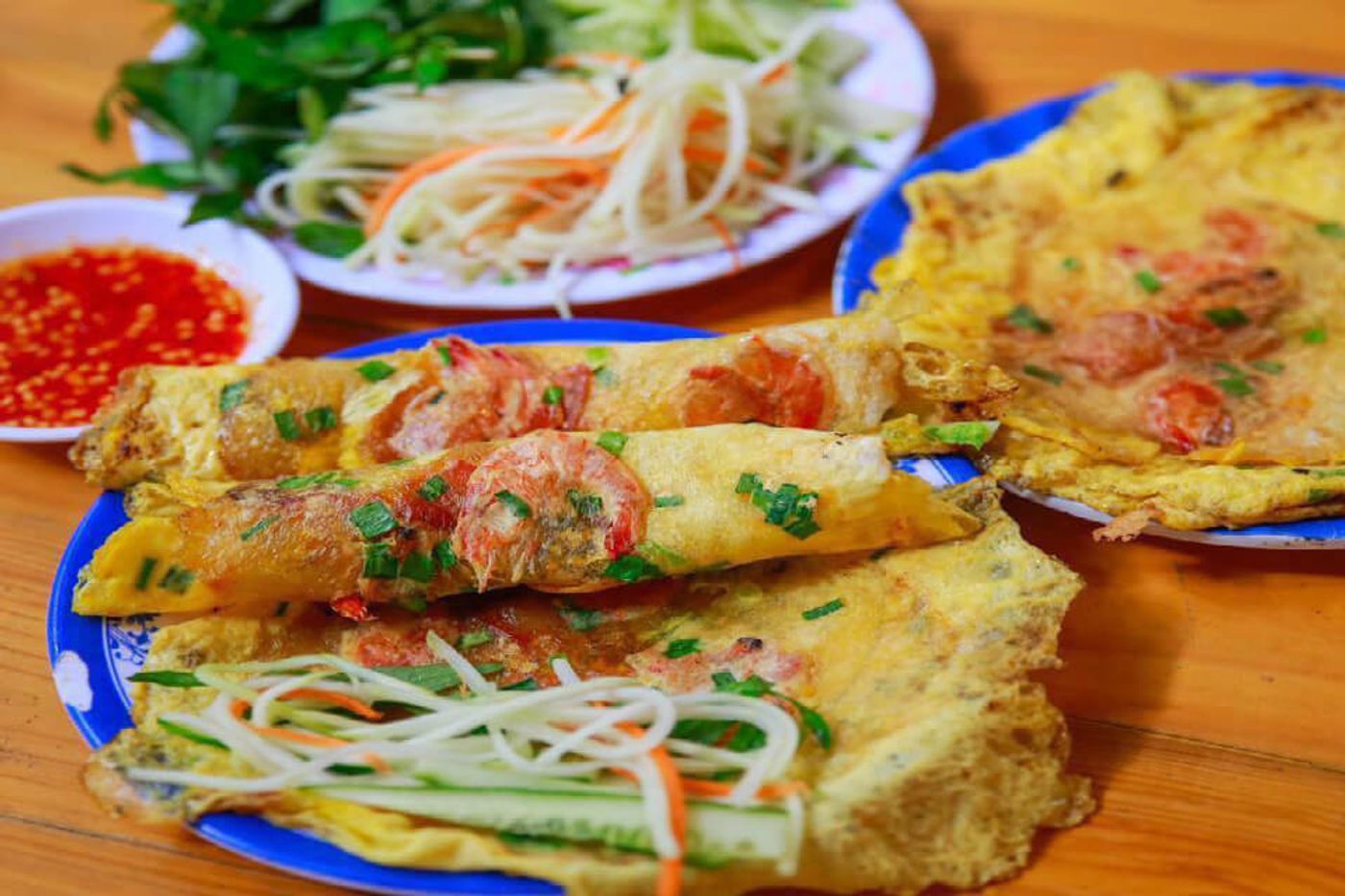 If you want an off-the-beaten-track experience in Hue, Banh Ep is absolutely the one you should try. Different from the above dishes, the ingredients of Banh Ep include tapioca flour and the filling (egg, pate, jerky, meat, or any combination of them).Banh Ep is a light food which is often eaten by the youth. The Hue old people do not choose to eat it. It is so popular among the young people, that Hue has many streets which are called Banh Ep streets like Nguyen Du st., or Nhat Le St.




Banh Khoai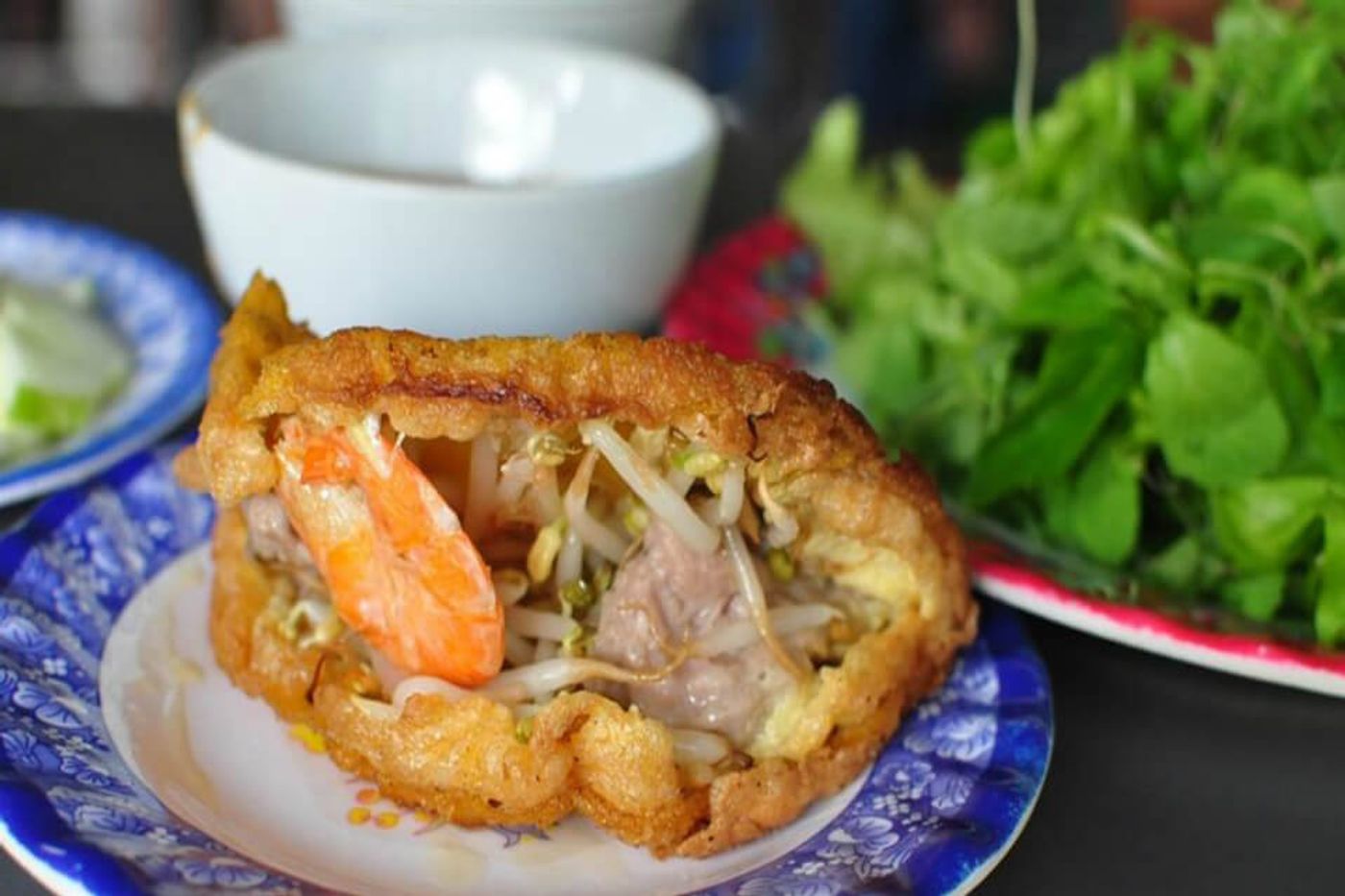 Banh khoai is easily distinguished from other savoury snacks in Hue thanks to its turmeric yellow colour. Readily available at roadside stalls, local joints and markets, this open-faced crepe is typically filled with pork, shrimp, scallions and beansprouts. However, you can also find several venues offering this local snack with quail eggs and starfruit. As with most Vietnamese dishes, banh khoai is best eaten with a side of fresh greens and herbs as well as fermented soybean dipping sauce.
Source Internet