Free Hanoi bus tours offered to SEA Games delegates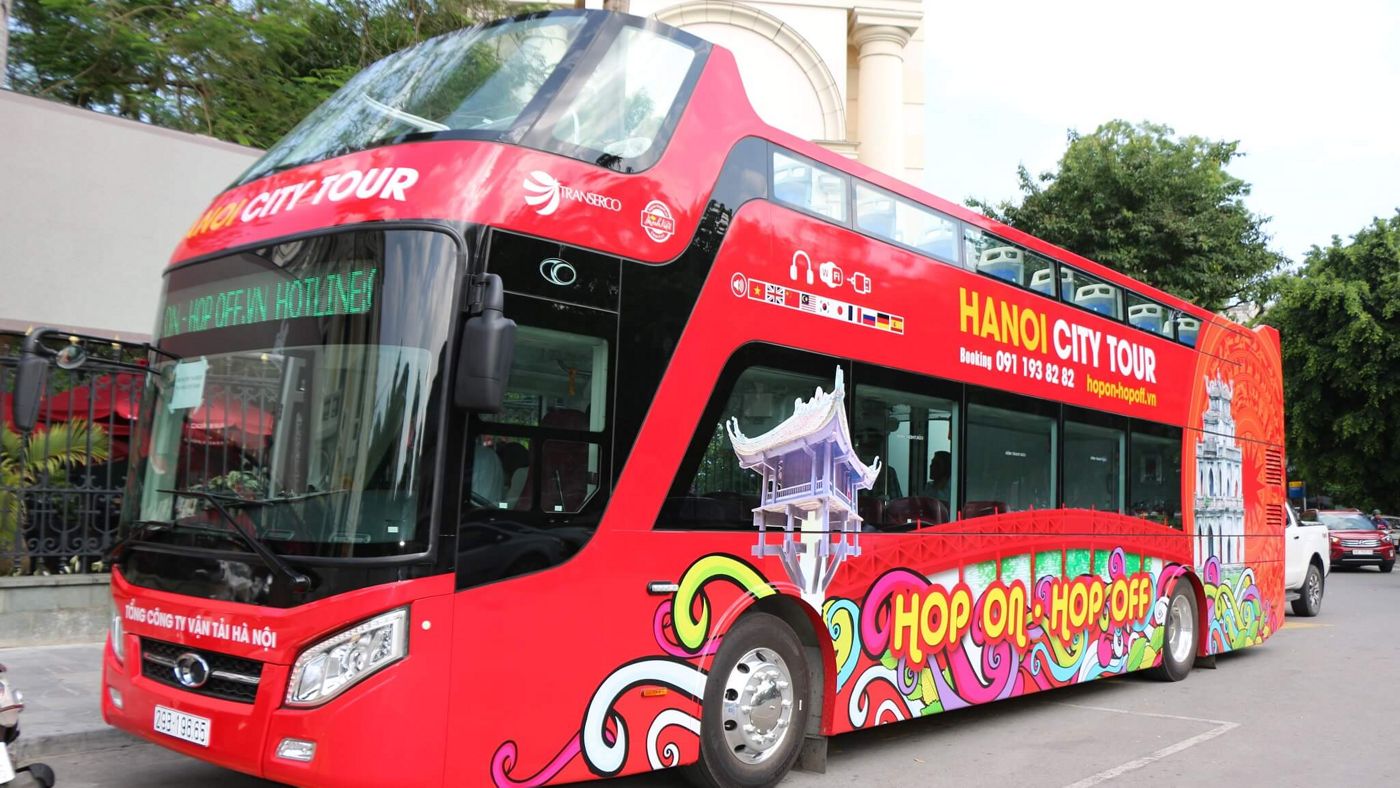 ll delegates, including athletes, coaches, and reporters, to the ongoing SEA Games 31 throughout May, are entitled to take free Hanoi tours using double-decker buses.
The buses, running between 9 am and 5 pm every day, can be identified with the Games' logo and the line 'Official bus tour for SEA Games 31' on their front and sides.
The Hanoi City Tour service is the first of its kind in the capital. The buses carry passengers through 25 streets and have 15 stops at critical local tourist destinations such as the Hanoi Opera House, St. Joseph's Cathedral, Hanoi Flag Tower, President Ho Chi Minh Mausoleum, Hoa Lo Prison, and the Vietnamese Women's Museum.
The vehicles are also equipped with an automatic narration system in 10 languages and have a frequency of 60 minutes
As the largest tourism cooperation in the country, Vietravel is proud to be trusted by more than 800,000 tourists to Vietnam every year. Within 27+ years of development, we always provide the best travel services at the best prices for you to discover the beauty of not just Vietnam but entire Southeast Asia.
Let's check out all of Vietravel's Top-picked Tours here
Please contact us for more information
Vietravel - Asia Leading Tour Operator
Hotline: (84) 35 235 61 61
Email: [email protected]
Website: www.vietravelasia.com
#VietravelAsia #Vietravel #Vietnam #SoutheastAsia #VietnamTour #VietnamTravel