Do not miss these sweet soups in Ha Noi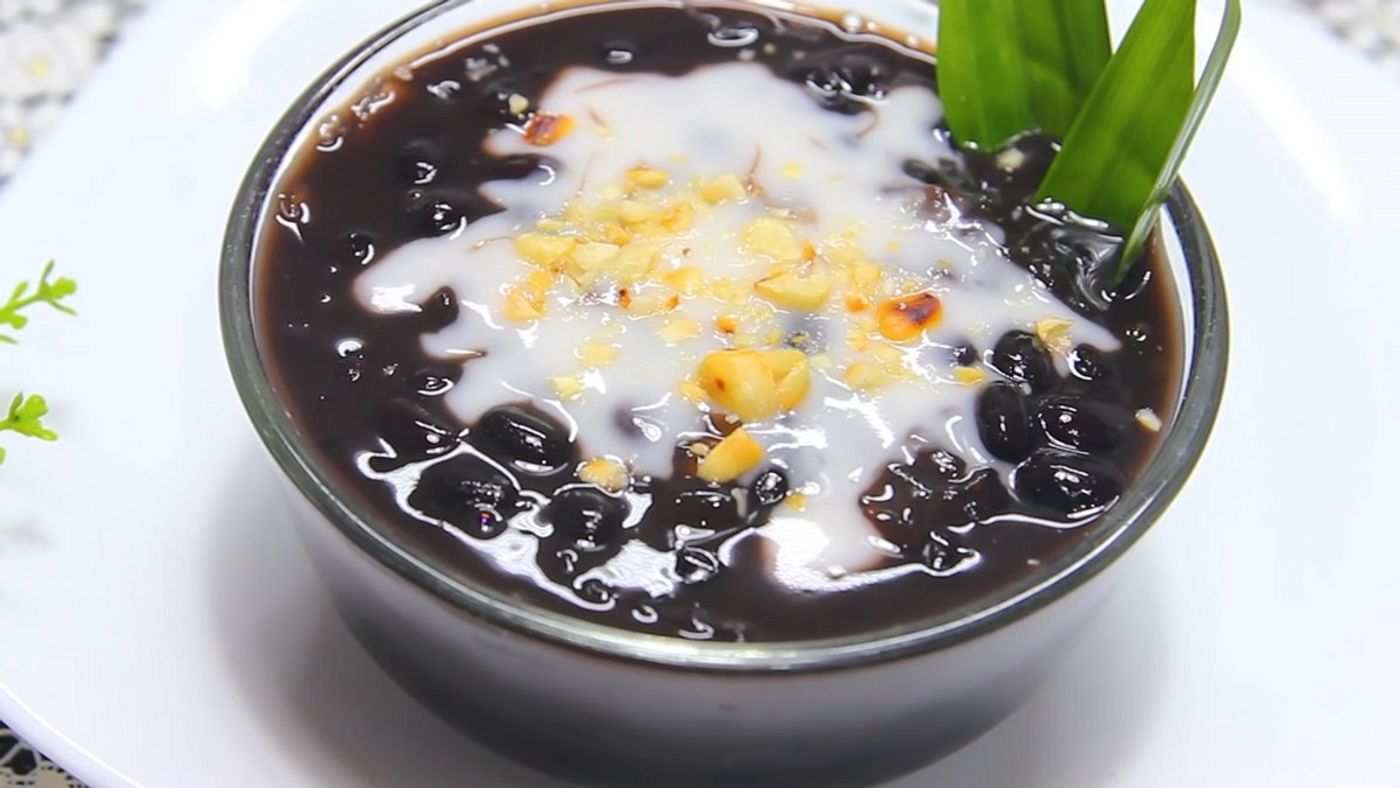 Sweet soup (Che) is a popular dessert in Vietnamese cuisine and many other countries. Che is served all years around as the favorite street food dessert of Hanoians.
Che Com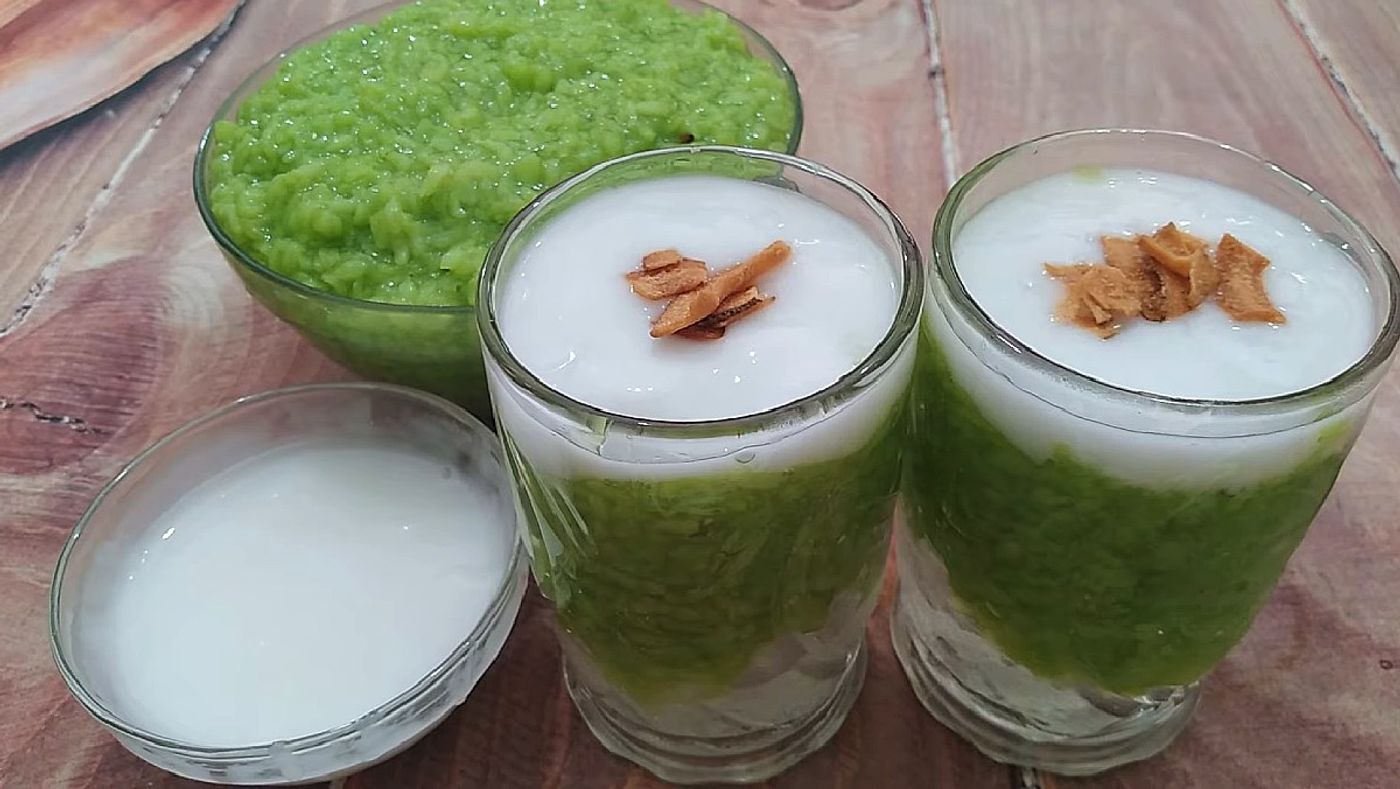 The key to this dessert is Com, a specialty food as well as an essence of Hanoi. Skilfull and talented Hanoi people have created delicious Com and Che Com recipes which can win the hearts of all ages.
To make Com, they pound 10-day-early-harvested Golden-flower glutinous rice using wooden pestles until the grains and husks are apart. The grains which are flat, sticky, and sweet-smelling are called Com. Che Com is cooked from Com, sugar and coconut milk. The coconut milk is topped on the sweet soup to make it greasy and tastier.
Che Khoai Mon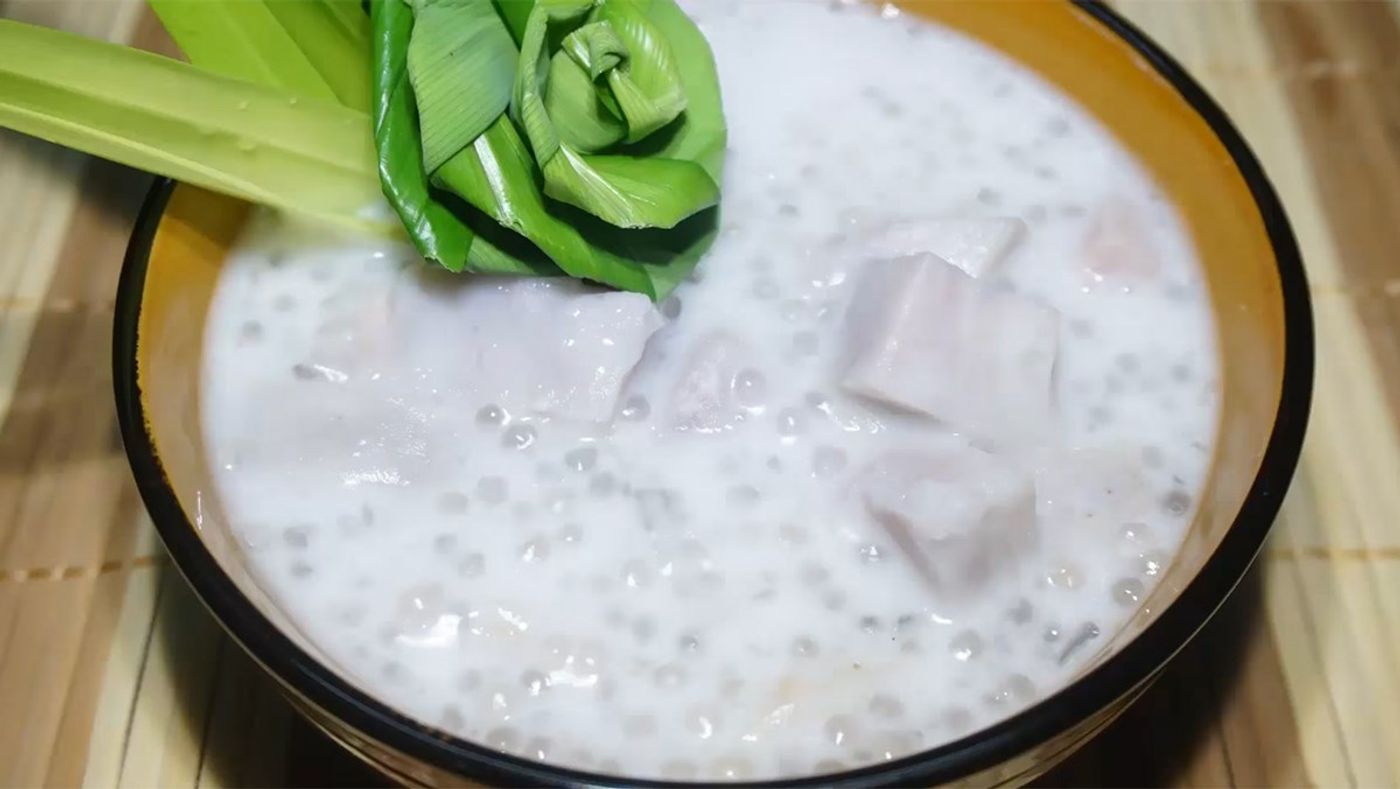 Che khoai mon has become favorite dishes in winter. To make this sweet soup delicious, taro must be cooked to be soft. The dense of cassava powder and the aroma of coconut milk will make the soup nutty, fatty and fragrant. For a delicious bowl of corn sweet soup, corn must be also cooked to be soft and served with the leathery taste of small pearls and coconut milk.
Che Dau Den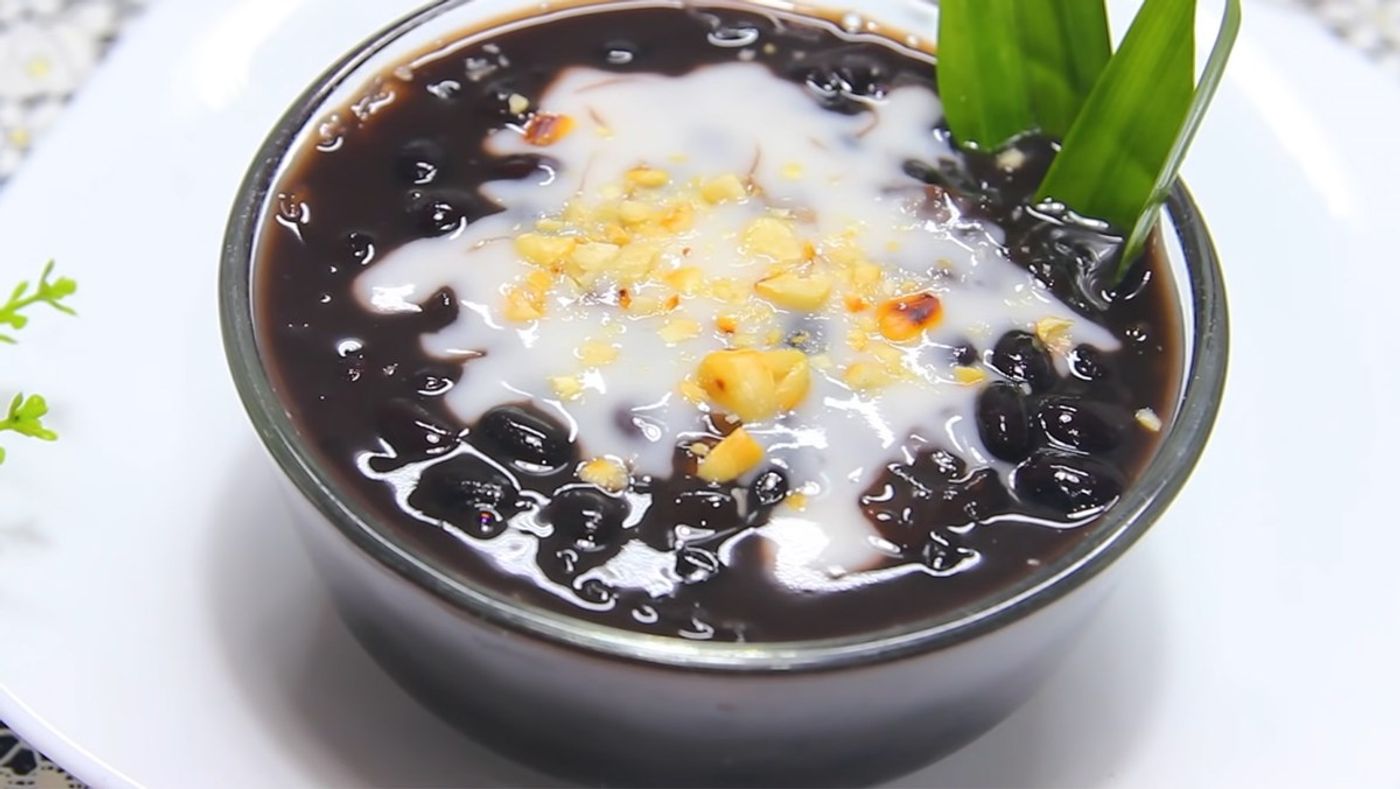 Che dau den is one of the more popular sweet soup, especially in northern Vietnam. The dish is a combination of the tasty flavor of black beans, the sweet from cane sugar and vanilla. It is served with ice, jelly and coconut cream.
Che San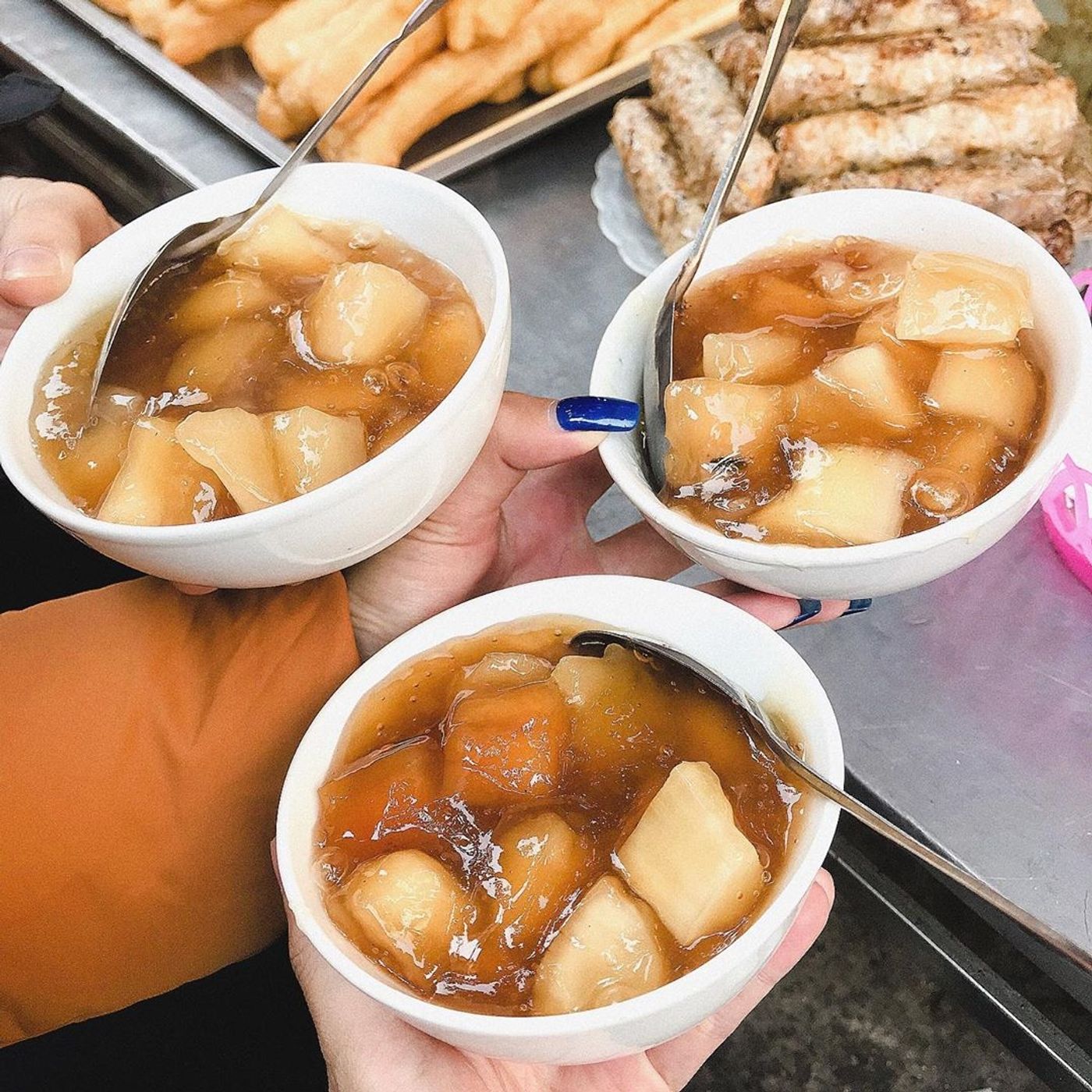 Che san is always indispensable dish during the cold days for many Hanoians. Each piece of cassava is sliced into a medium square and then cooked with brown sugar, ginger until it turns to yellowish-brown and aromatic. The pieces of cassava blended with the hot flavor of ginger and coconut milk. A bowl of hot cassava sweet soup costs about 10,000 VND.
Che Troi Nuoc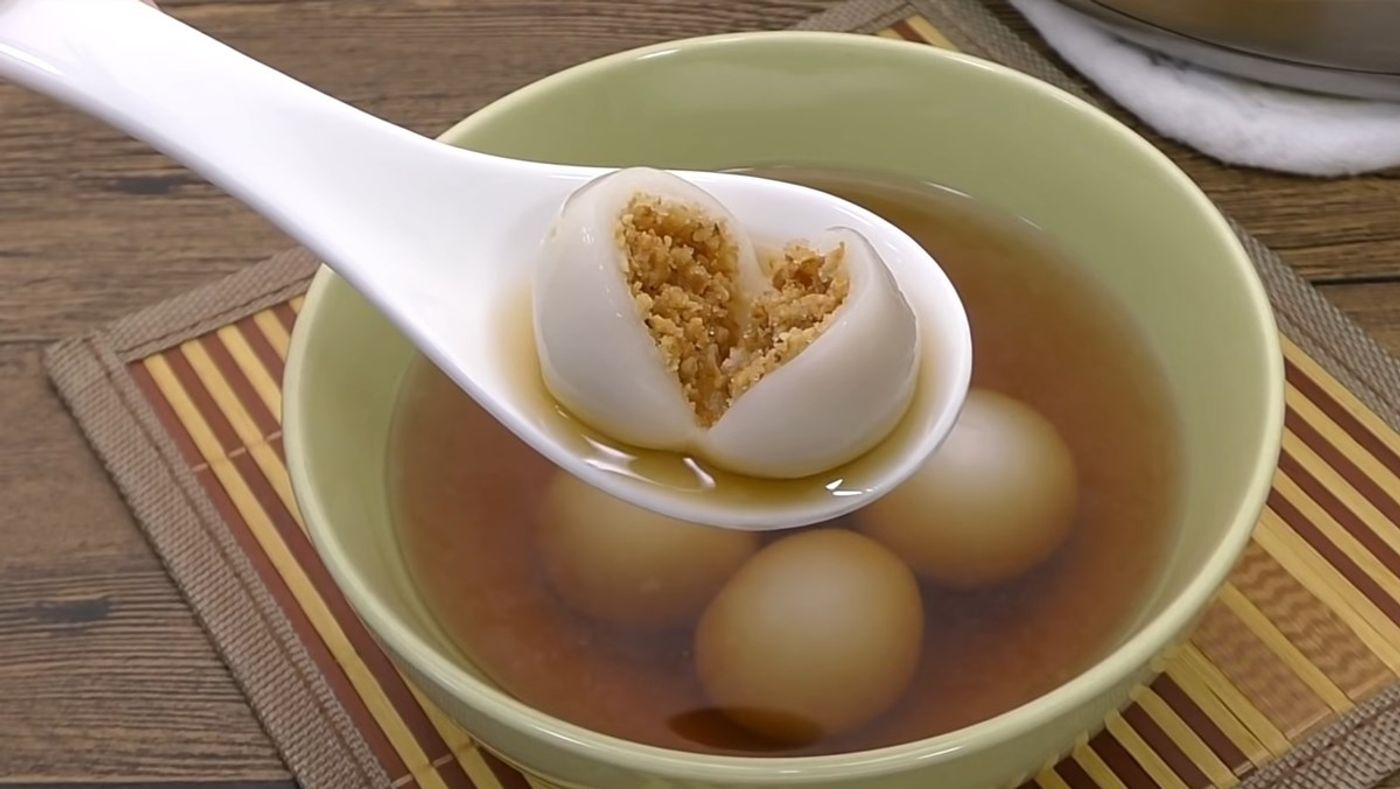 Che troi nuoc is a sweet soup made with mung bean paste wrapped in a glutinous rice flour that is dipped in a warm ginger sauce. Served hot, it is chewy and simply delicious. This is one of our old-time favorites and a great sweet soup for a chilly night.
Xoi Che (Sticky rice with sweet soup)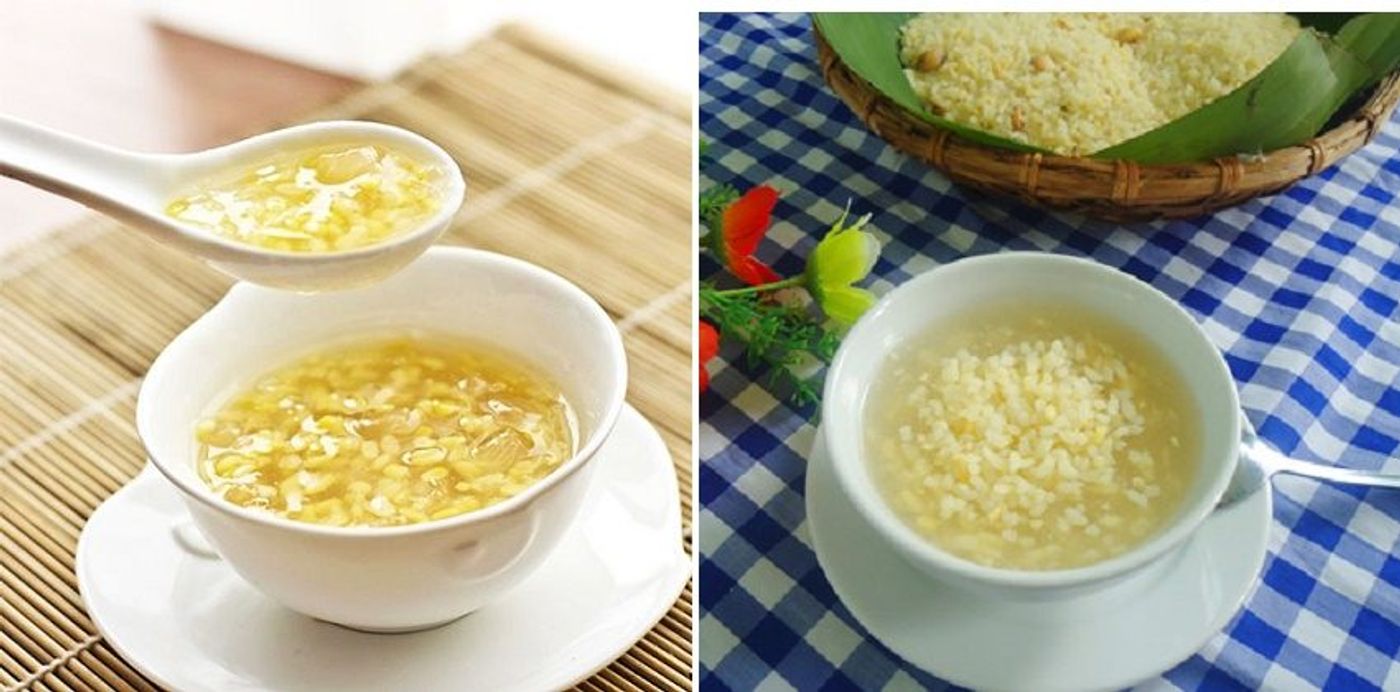 Xoi che is a mixture of yellow sticky rice (Xoi) and ginger sweet soup (Che). Xoi is a sweet or savory Vietnamese dish including glutinous rice as the main feature and other attached ingredients. Che is yellowish-brown gruel made of ginger, cane sugar and mixed with mung beans.
Source Internet