Choose the best resorts in Hoi An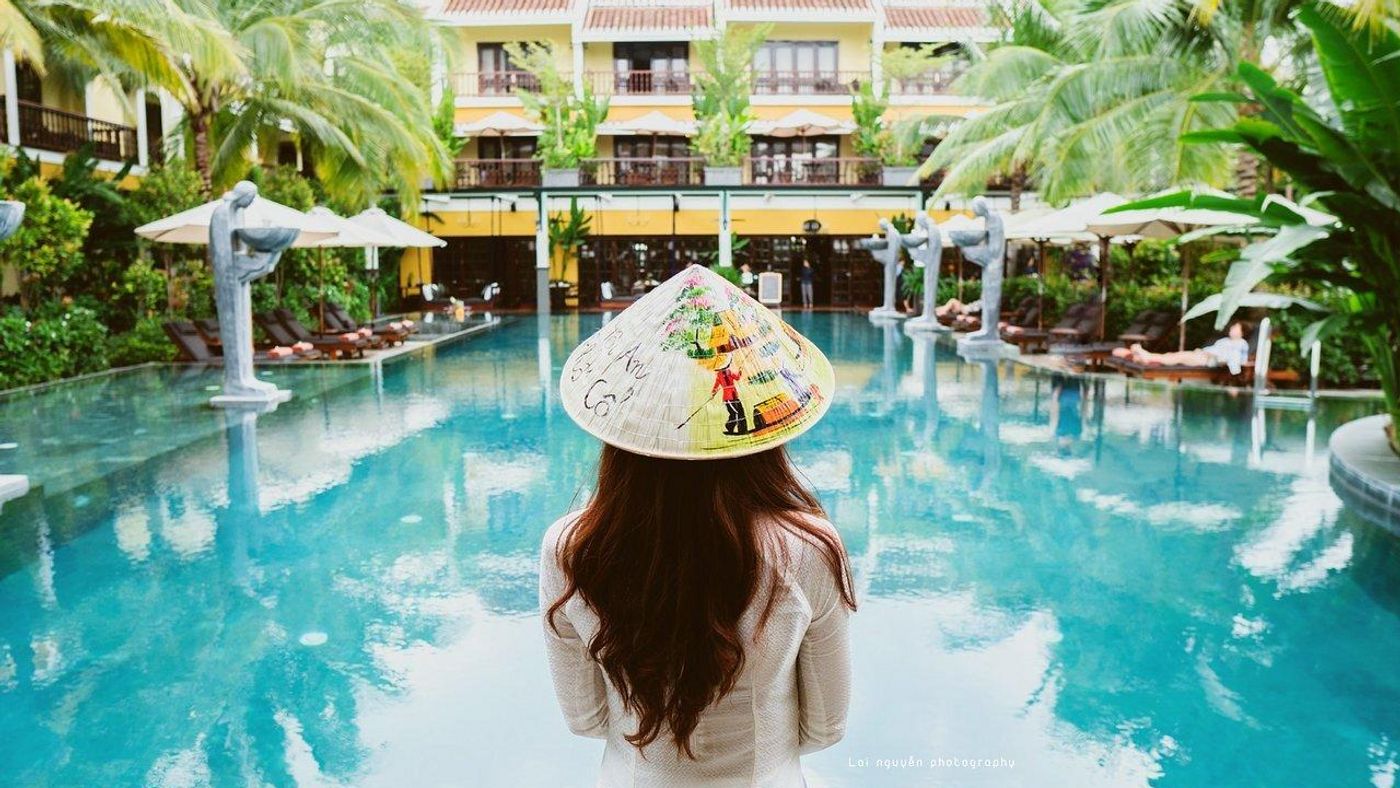 Situated in Vietnam's central coast, Hoi An is a well-preserved and a great chance for experiencing Vietnamese cuisine, history, and charm. What used to be a port city is now a mix of French colonial buildings and Chinese architecture that cut through canals with the iconic Japanese Covered Bridge and its pagoda. Here are the best hotels in Hoi An to temporarily call home during your Vietnam stay.
La Siesta Hoi An Resort & Spa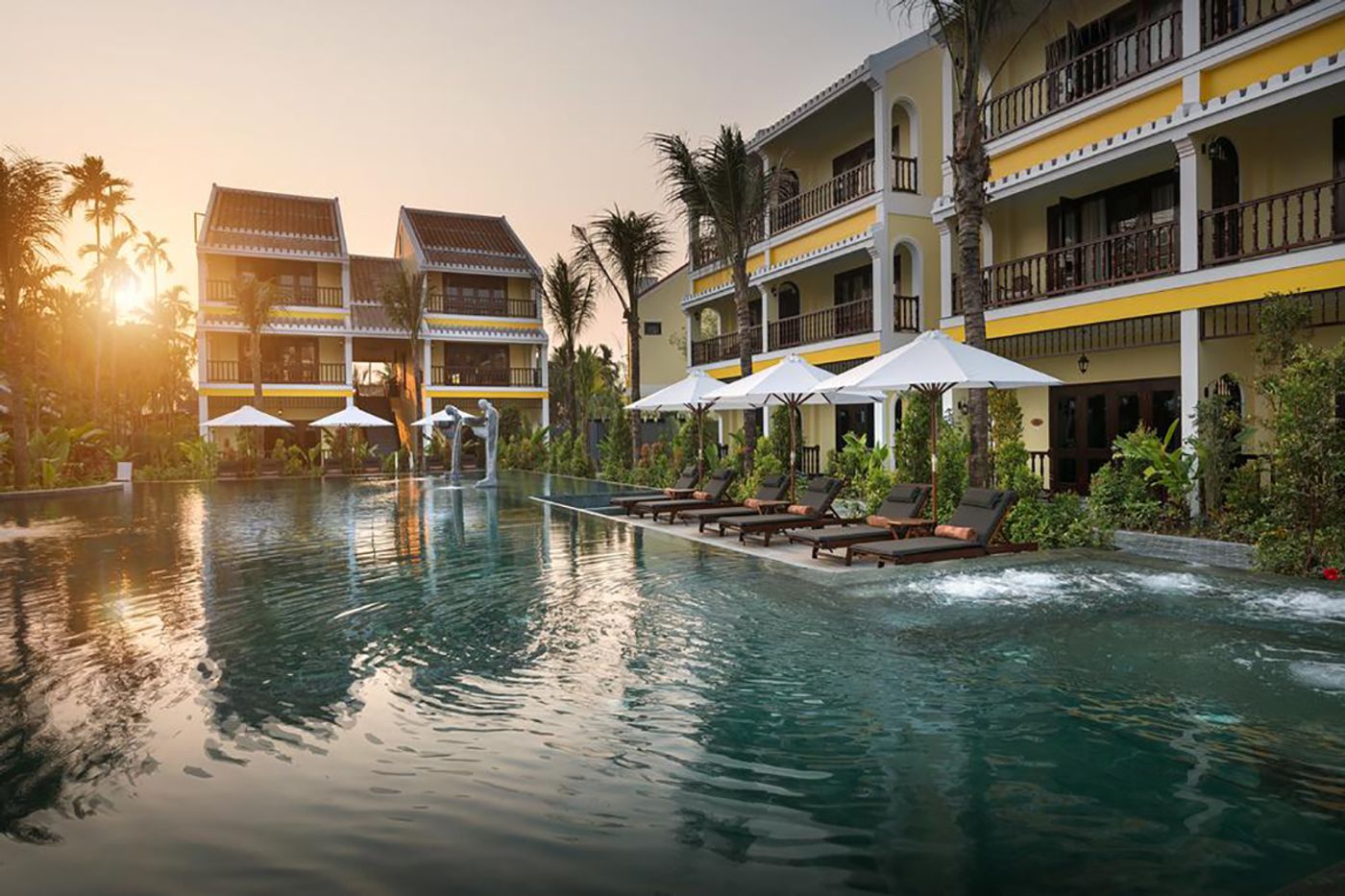 This boutique hotel is located close to Hoi An's Ancient Town and looks out over stretches of green rice paddies. Each room features a modern style with old-town characteristics and boasts a private balcony that looks out onto the pool area. La Siesta Resort & Spa has two delicious restaurants on site to satisfy every guest; the Red Bean serves delicious Vietnamese cuisine while The Temple presents fine European fusion dishes. The friendly staff are knowledgeable and attentive, making sure your stay will be as peaceful and relaxing as possible.
Hoi An Eco Lodge & Spa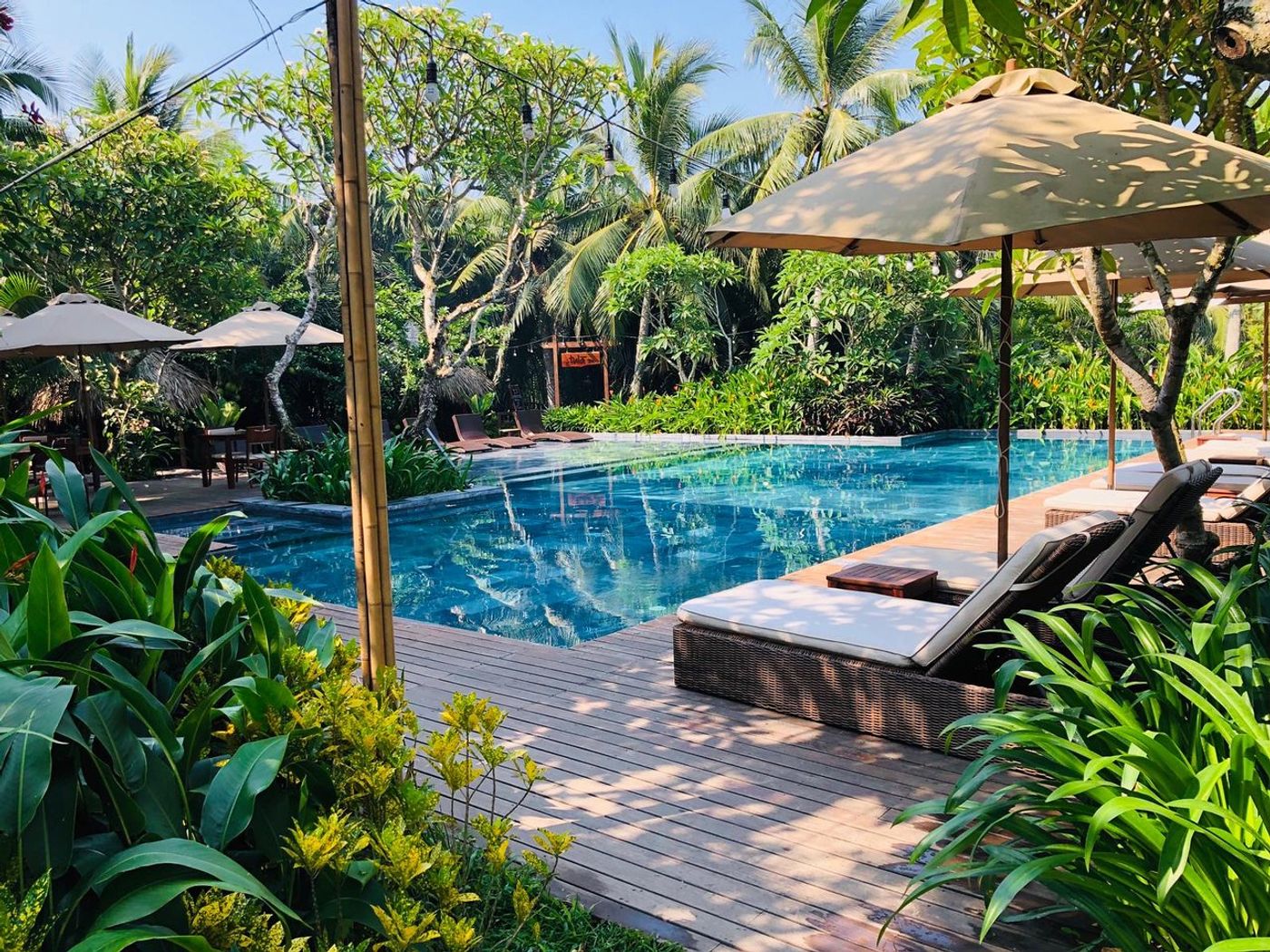 Hoi An Eco Lodge & Spa is a gorgeous new hotel that features rustic, charming decor and all-natural materials. Each stylish room is decorated in earthy tones, perfectly complimenting the lush greenery surrounding the property. A spacious pool area is surrounded by a wooden boardwalk and has a pool bar serving up refreshing drinks and cocktails. The rooms overlook either the pool or tranquil coconut forest, making this spot an idyllic setting for some true rejuvenation.
Hoi An Chic Hotel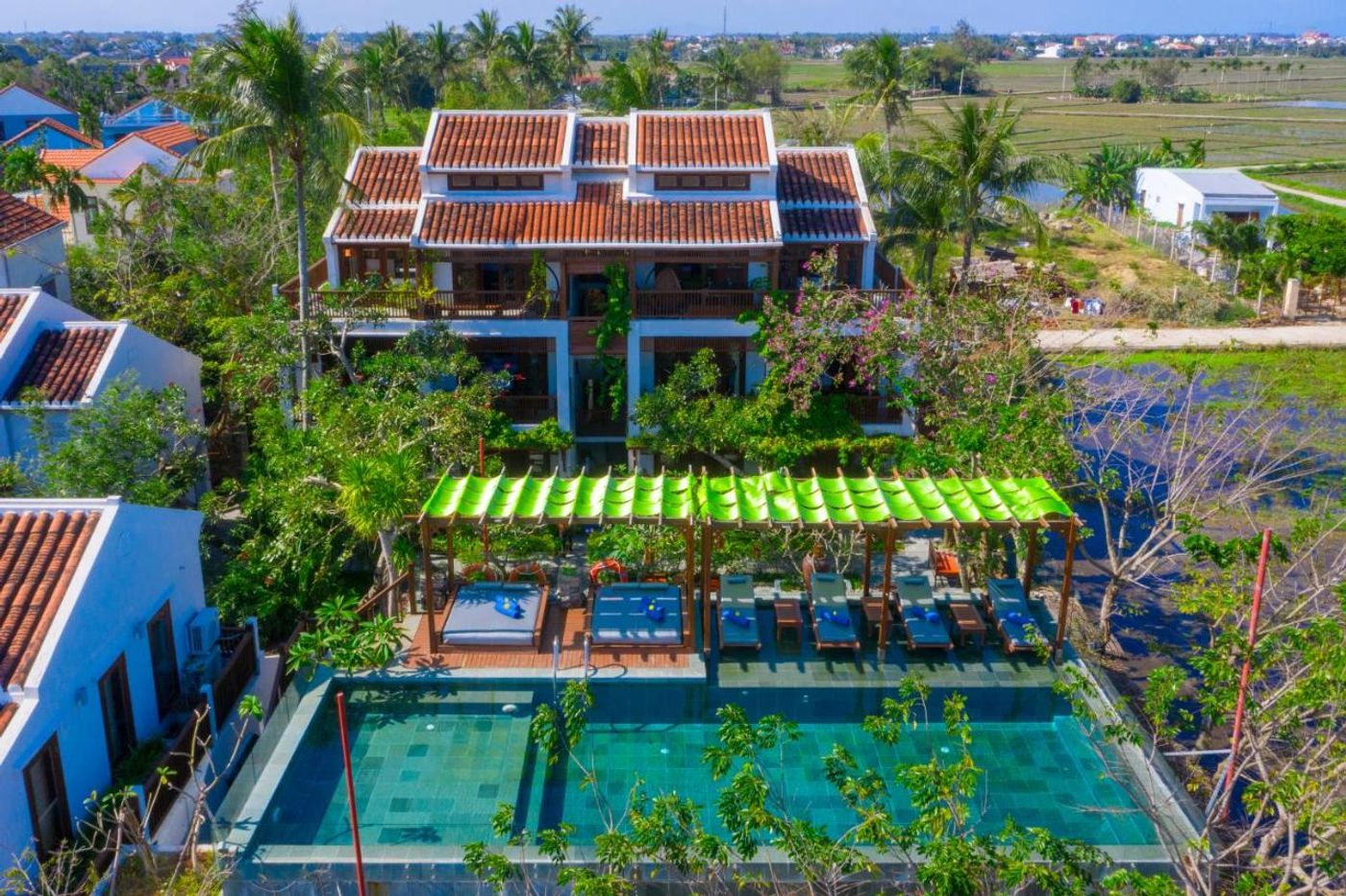 Hoi An Chic Hotel is nestled on the outskirts of the city, surrounded by vast rice paddies and a tranquil atmosphere. It's conveniently located between the Old Town and the beach, and if bicycling to either doesn't suit your fancy, regular shuttles are available to take you to peruse the tailoring shops or swim in the salty sea. The decor is simple yet tasteful, combining styles of the East and West. Traditional architecture and decor meet the latest modern amenities, and the variety of breakfast options served is rated highly in the guests' book.
Allegro Hoi An Luxury Hotel & Spa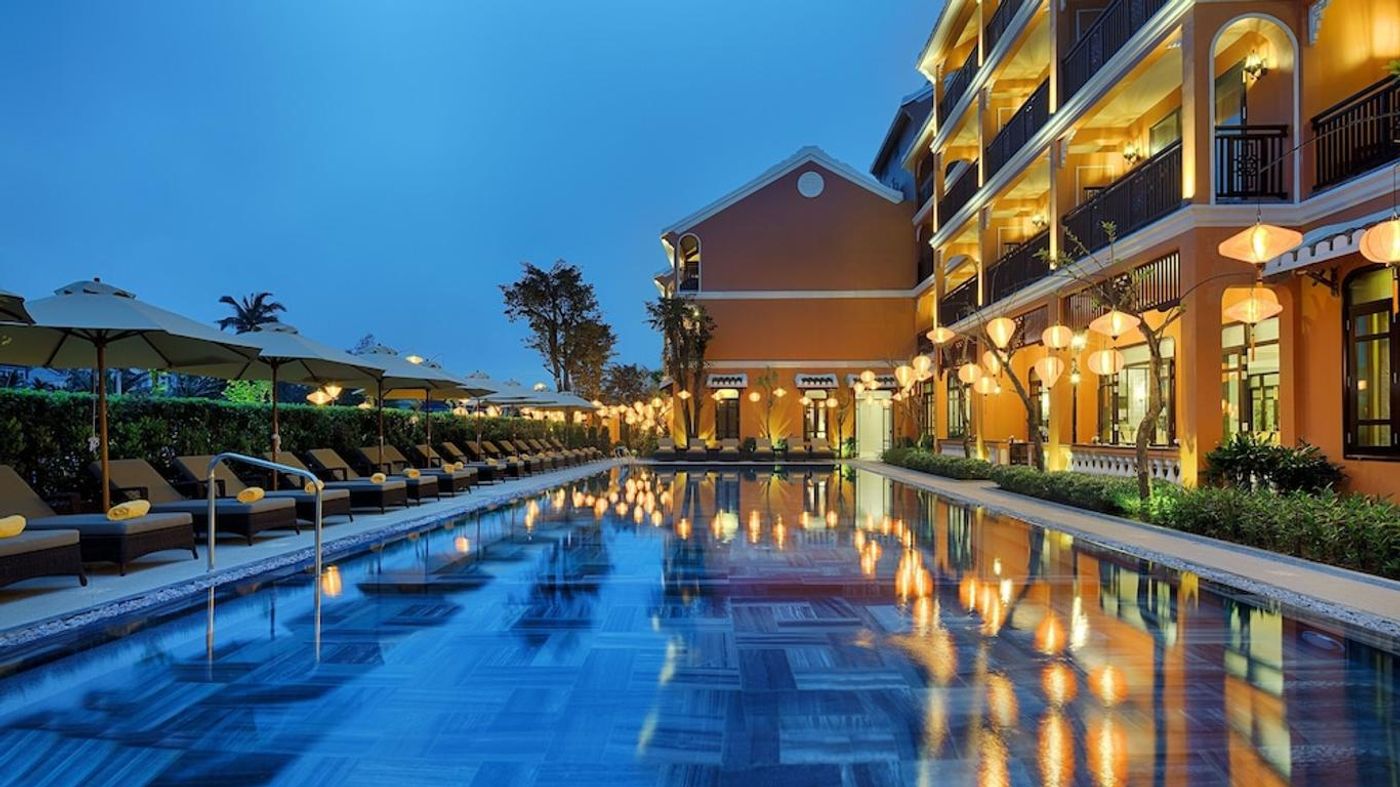 This contemporary and stylish hotel is perfect for travelers who appreciate a mix of modern and classic design. Located in the heart of Hoi An, local attractions are just steps from the hotel and a short drive (or bike) to the beach. This hotel has a tranquil atmosphere but it's especially serene at night when the warm glow of hanging lanterns cast a romantic light over the grounds.
Almanity Hoi An Wellness Resort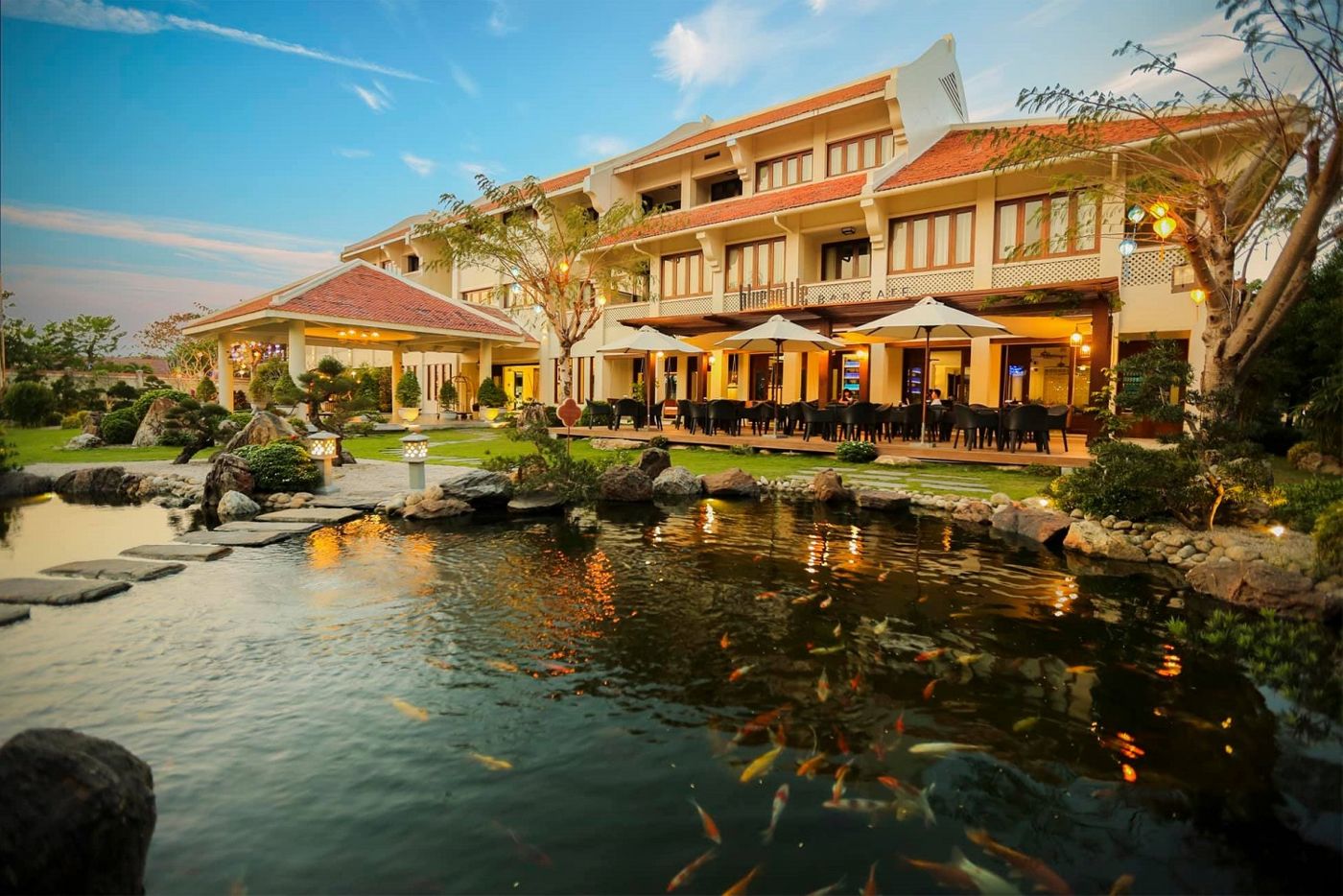 Almanity Hoi An Wellness Resort is a luxurious hotel dedicated to improving guests' wellbeing. Inclusive retreats include a daily 50-minute massage to rejuvenate the body, while free yoga classes are offered to relax the mind. The property is within walking distance of the Old Town and guests can take a refreshing dip in the gorgeous swimming pool after a day of exploring. Almanity Hoi An features an organic garden, making it the first farm-to-table hotel in the city, and the resulting menu is sensational.
Lasenta Boutique Hotel Hoi An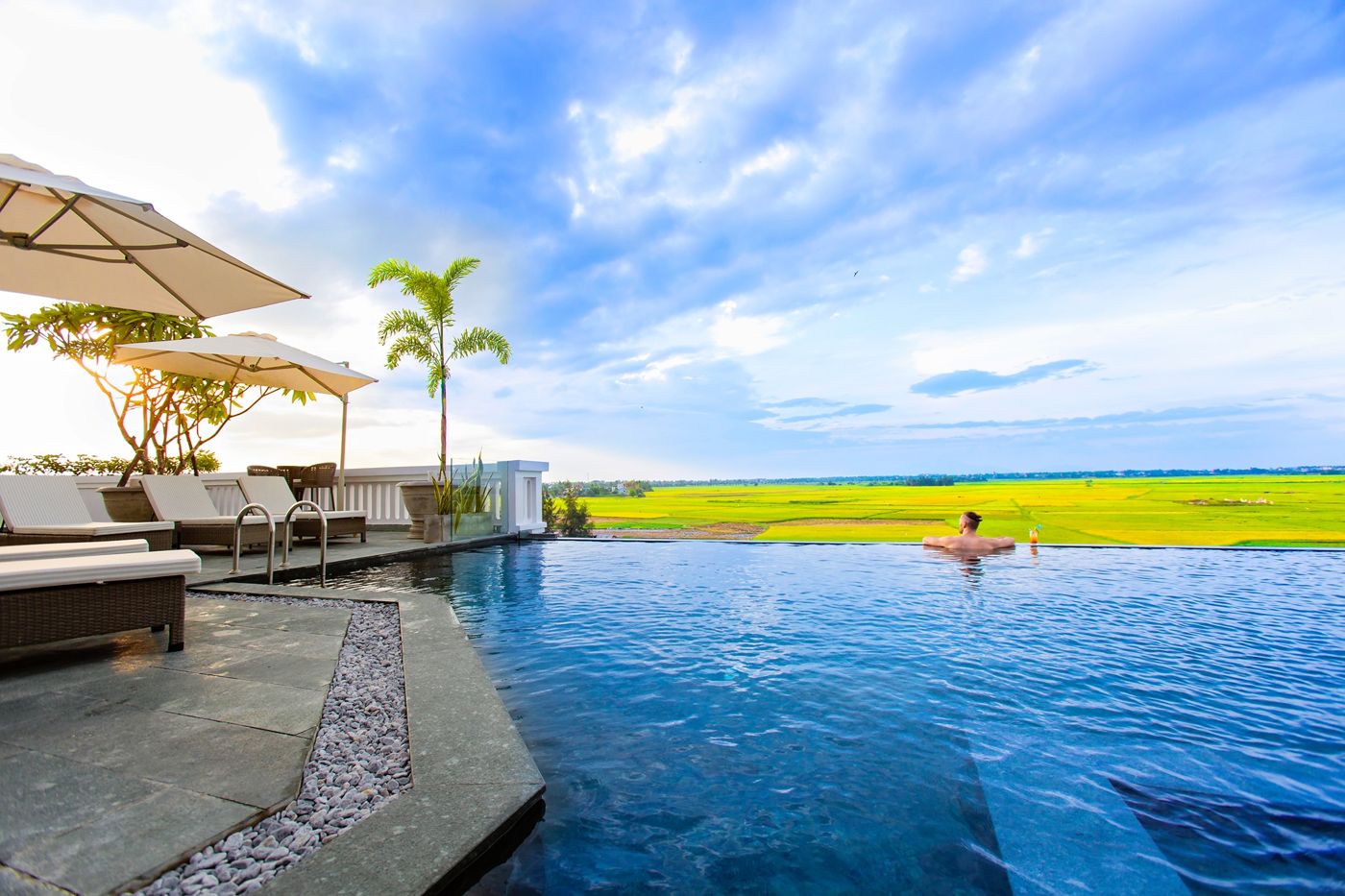 Lasenta Boutique Hotel is an exquisite property located minutes outside the city. Each stylish room offers a balcony overlooking the colorful city or peaceful countryside and boasts luxurious amenities as well as a polished decor. Lasenta prides itself on creating a supportive atmosphere for their hard-working employees which translates into exceptional care for each of their cherished guests. There are two on-site lounges and one courtyard café; the Liên Lounge is located next to the pool area and is the perfect spot to enjoy a cocktail while watching the sunset over the idyllic surroundings.
Source Internet