Best hostels to stay in Ho Chi Minh City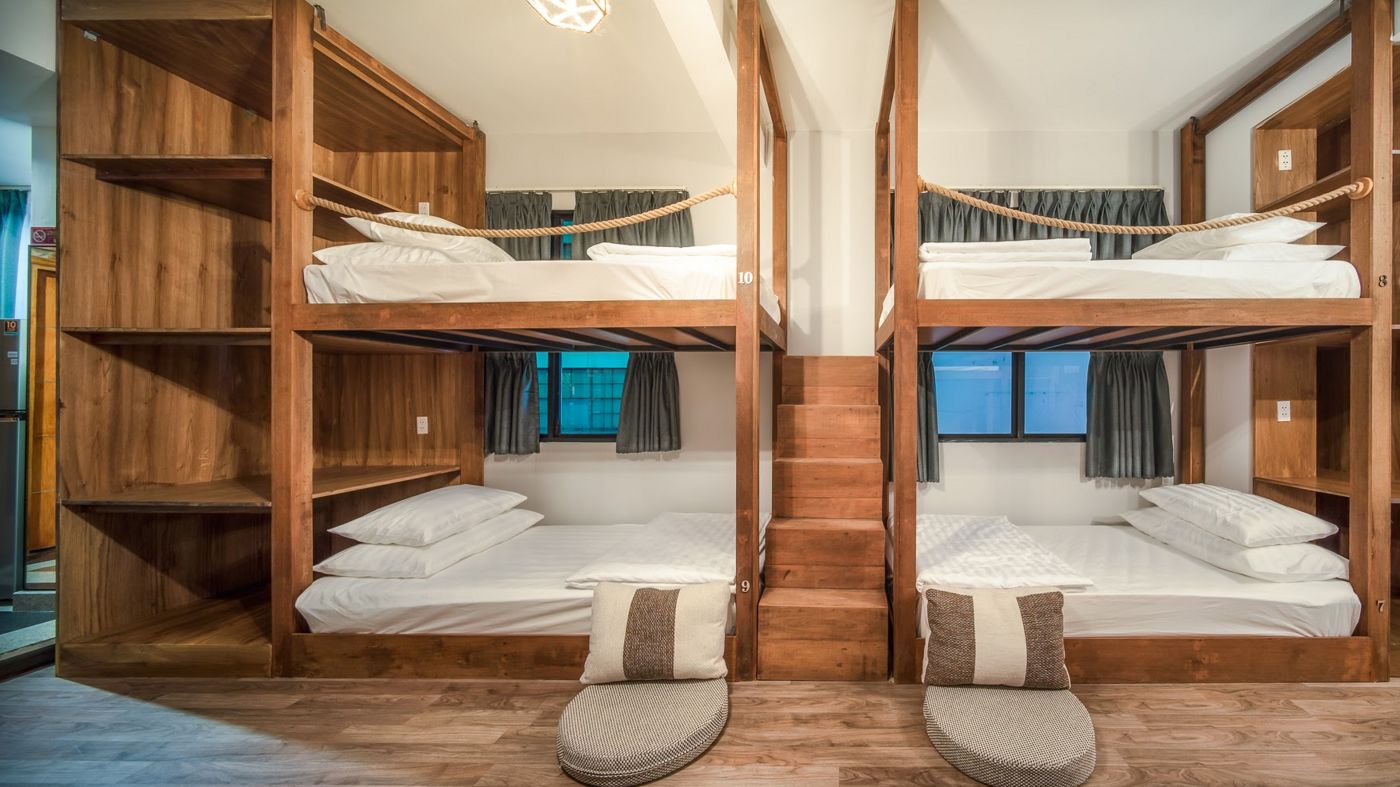 Ho Chi Minh City is an incredibly busy backpacking destination in Asia, with over 100 hostels that accommodate every type of travelers coming from all over the world. Whether you are looking for the cheapest option out there, travelling as a couple, travelling alone or looking for some excitement, these recommendations will suit a variety of travel styles and give you the most comfortable, stress-free stay.
THE HIDEOUT HOSTEL SAIGON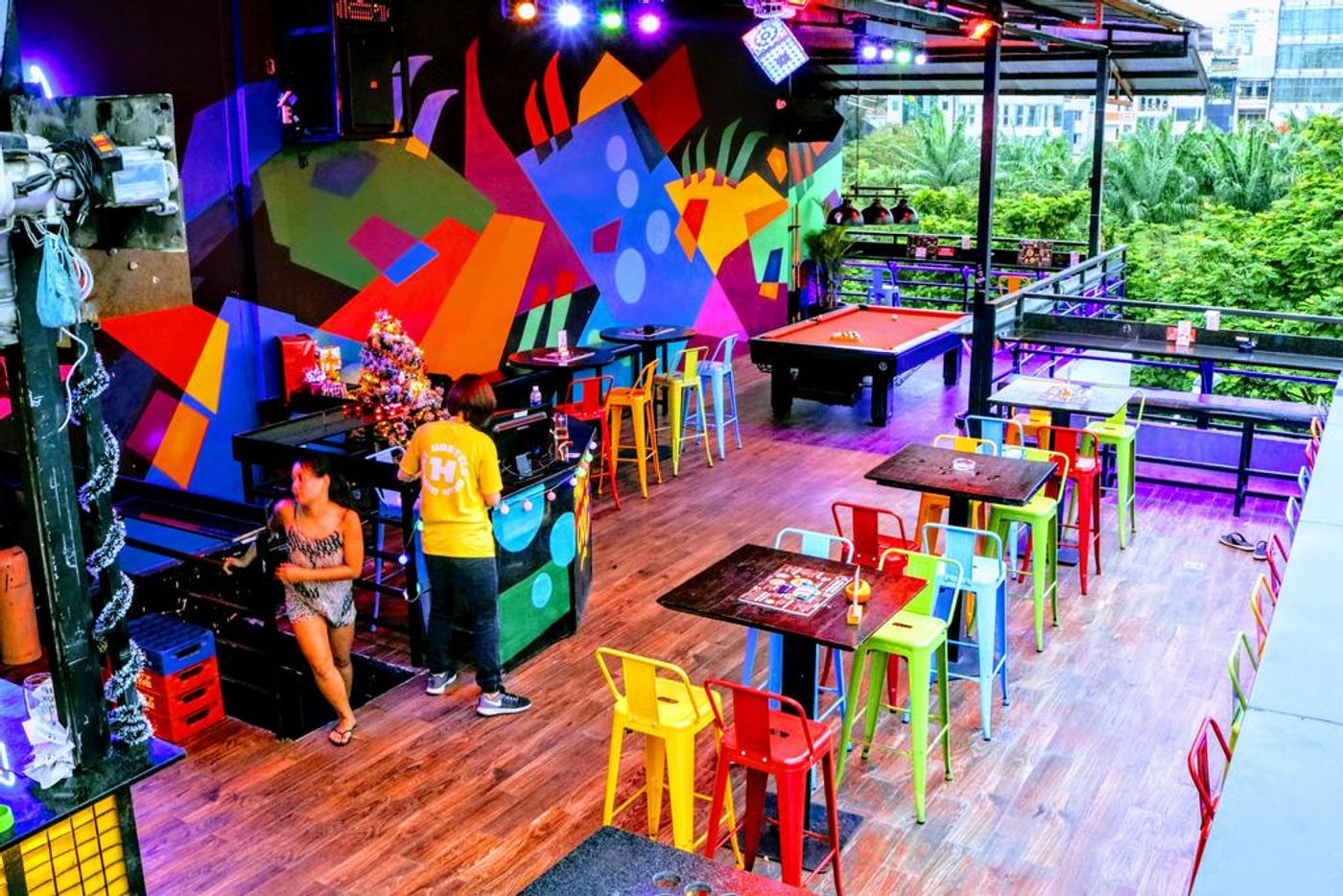 Located in the center of Ho Chi Minh city's backpacker area and touristy District 1, this hostel is perfect if you want to socialize with fellow travelers as it can be considered a party hostel. Many travelers' favorite activity here is to grab a few drinks with friends at the Hideout's rooftop bar or simply walk around and explore the bustling city as the hostel is located at walking distance to many popular sights in Saigon.
The hostel offers guests up to two free beers every night of their stay and travelers have praised the delicious free breakfast meals as well as varied food options. The dorms are clean, spacious and hold comfortable beds. If you want to stay in a place that reflects the busy and fast-paced vibe of Saigon, the Hideout is the hostel for you.
Address: #275 - #281 Pham Ngu Lao Street, District 1, Ho Chi Minh City, Vietnam
Telephone: (28) 383 891 47
LONG HOSTEL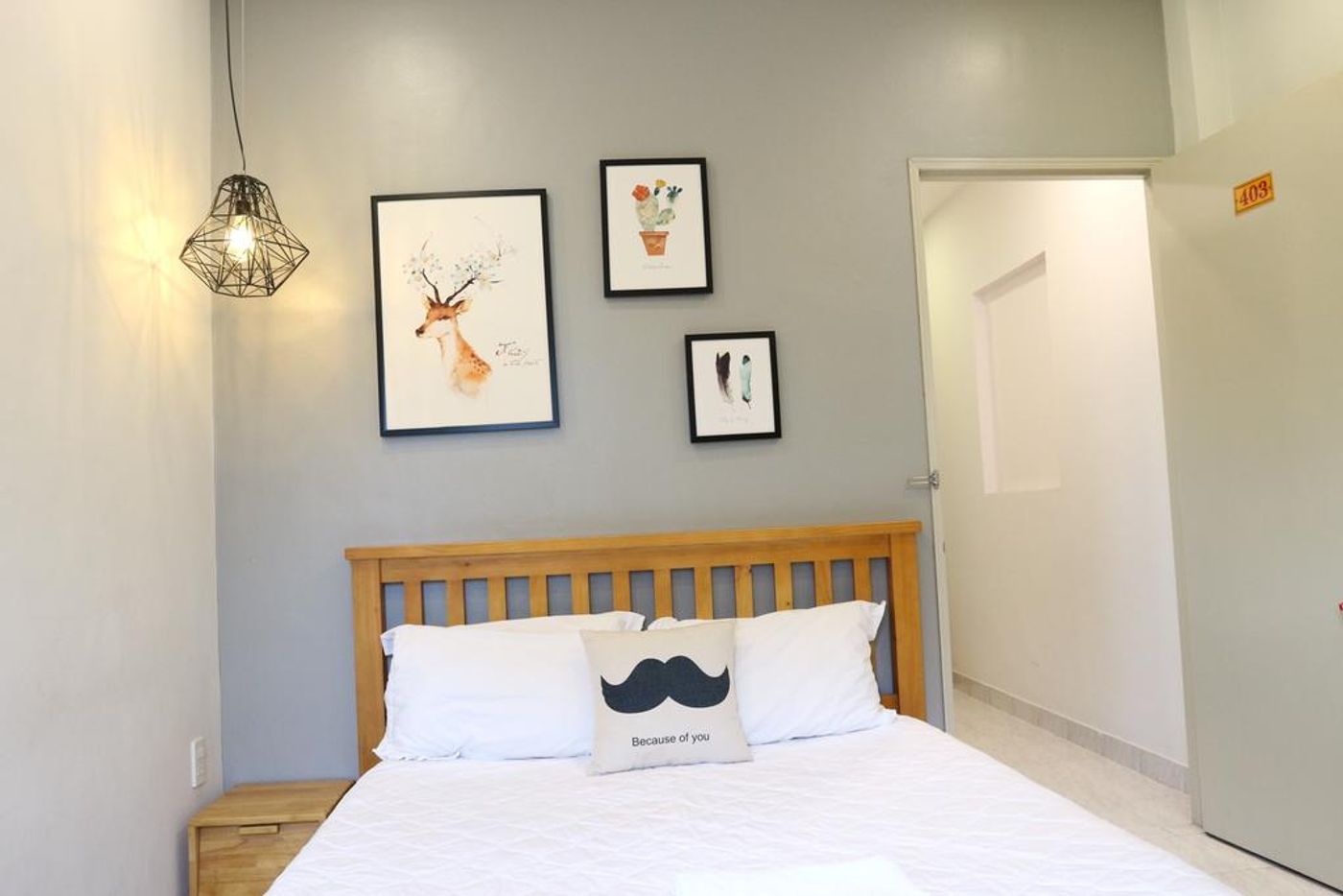 Long Hostel is well-known for their top quality service and a team of welcoming and useful staff who will ensure you have the best stay. It is located in the center of the backpacker district and lies a few steps away from Bui Vien Street, famous for its lively nighttime activities and restaurants opened for tourists. The dormitory rooms are well maintained, clean and extremely affordable for its quality.
A decent breakfast with some variety is included and guests have two complimentary beers every night which serve as a great opportunity for socializing. This hostel would be perfect for solo travelers or small groups. The hostel lies on a rather quiet lane in the district so it is not as loud and bustling as a party hostel would be and all amenities, if needed, can be found nearby.
Address: #373/10 Pham Ngu Lao Street, District 1, Ho Chi Minh City, Vietnam
Telephone: (28) 383 601 84
DELLA BOUTIQUE HOSTEL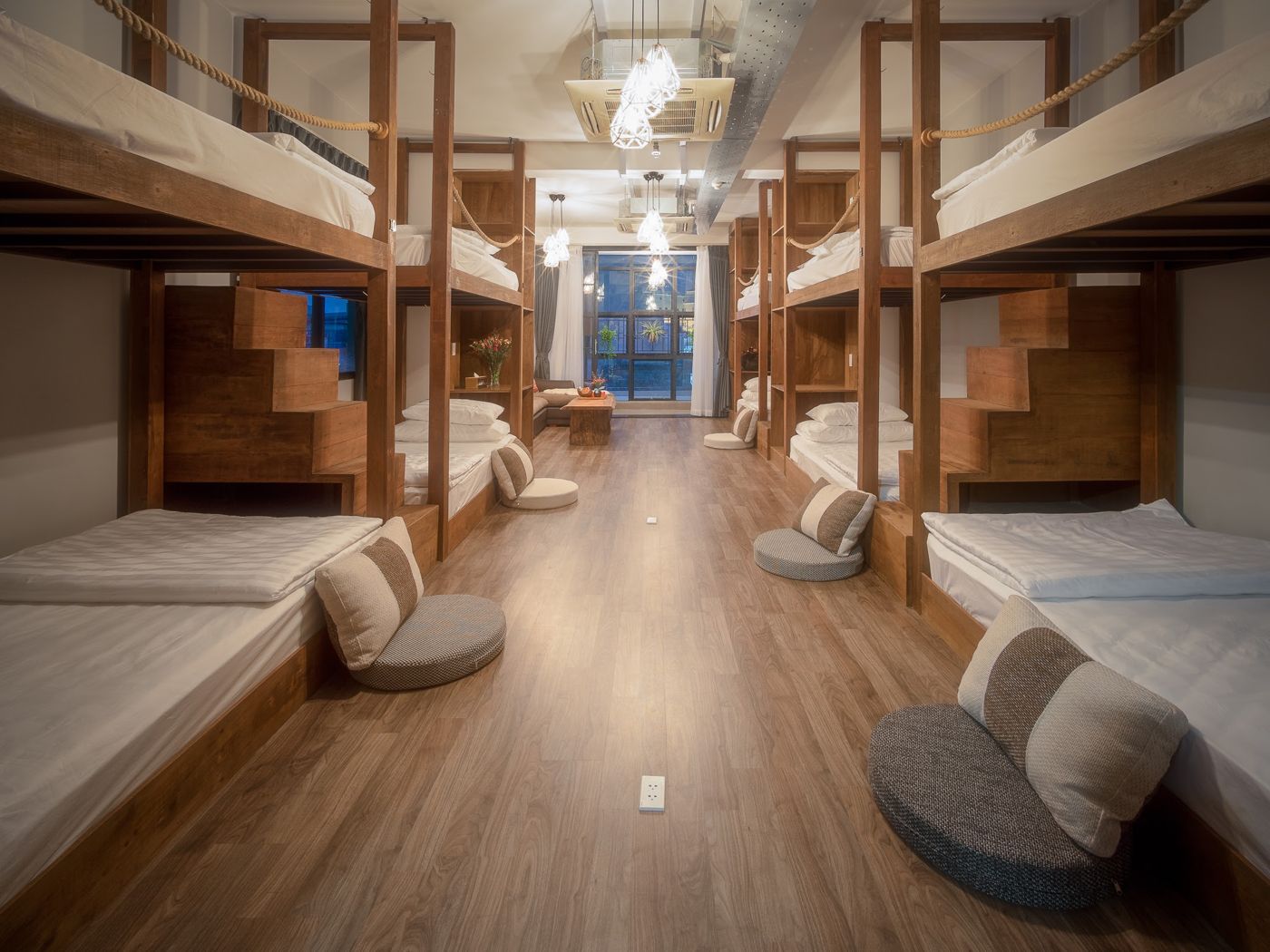 This modern and stylish hotel mixed with a hostel is great for backpackers looking for an 'Instagram worthy' location or some extra comfort as the rooms are very spacious with large, comfortable wooden beds. There are plenty of private storage space within the hostel as well as clean showers and included standard breakfast meals.
The hotel's rooftop Zuma Bar is worth a try as you can enjoy an amazing view of Ho Chi Minh city while relaxing with friends or fellow travelers. It is located in the center of District 1 so it is very easy to get around to popular sights and around the accommodation, there are many great restaurants and shops to be explored. The slightly higher-end pricing is worth it due to the excellent room quality as well as convenient location and good service.
Address: #67 Ham Nghi Street, Nguyen Thai Binh Ward, District 1, Ho Chi Minh City, Vietnam
Telephone: (+84) 868578798
SAIGON BACKPACKERS HOSTEL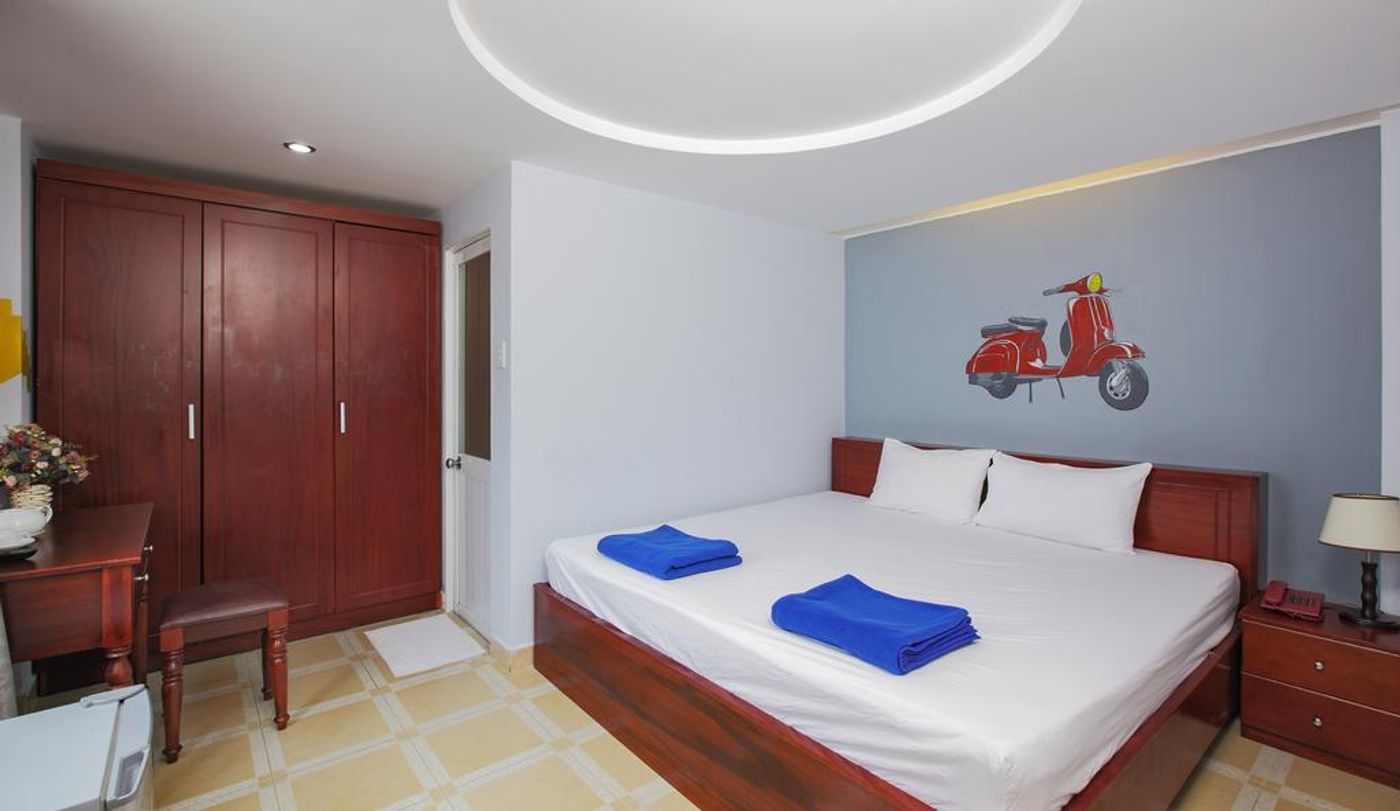 Inclusive of free, delicious breakfast meals and a free city tour as well as a self-catering kitchen, Saigon Backpackers is a great budget hostel if you are looking for one of the cheapest beds in the city. Apart from being a bang for your buck, the hostel is suitable for travelers who are looking for less of a party-scene and more of a silent location that is good for relaxation and friends gathering.
The accommodation has a rooftop bar where you can relax away from the hectic atmosphere of the always bustling Saigon and meet new travelers. Travelers can surely have the most pleasant experience here in the clean and comfortable rooms while a team of caring and helpful staff will always be willing to assist if you need them. With a location in the city center which makes getting around extremely easy, Saigon Backpackers offer one of the best values in the city.
Address: #200 Cong Quynh Street, District 1, Ho Chi Minh City, Vietnam
Telephone: (28) 392 096 43
SIGOONG HOSTEL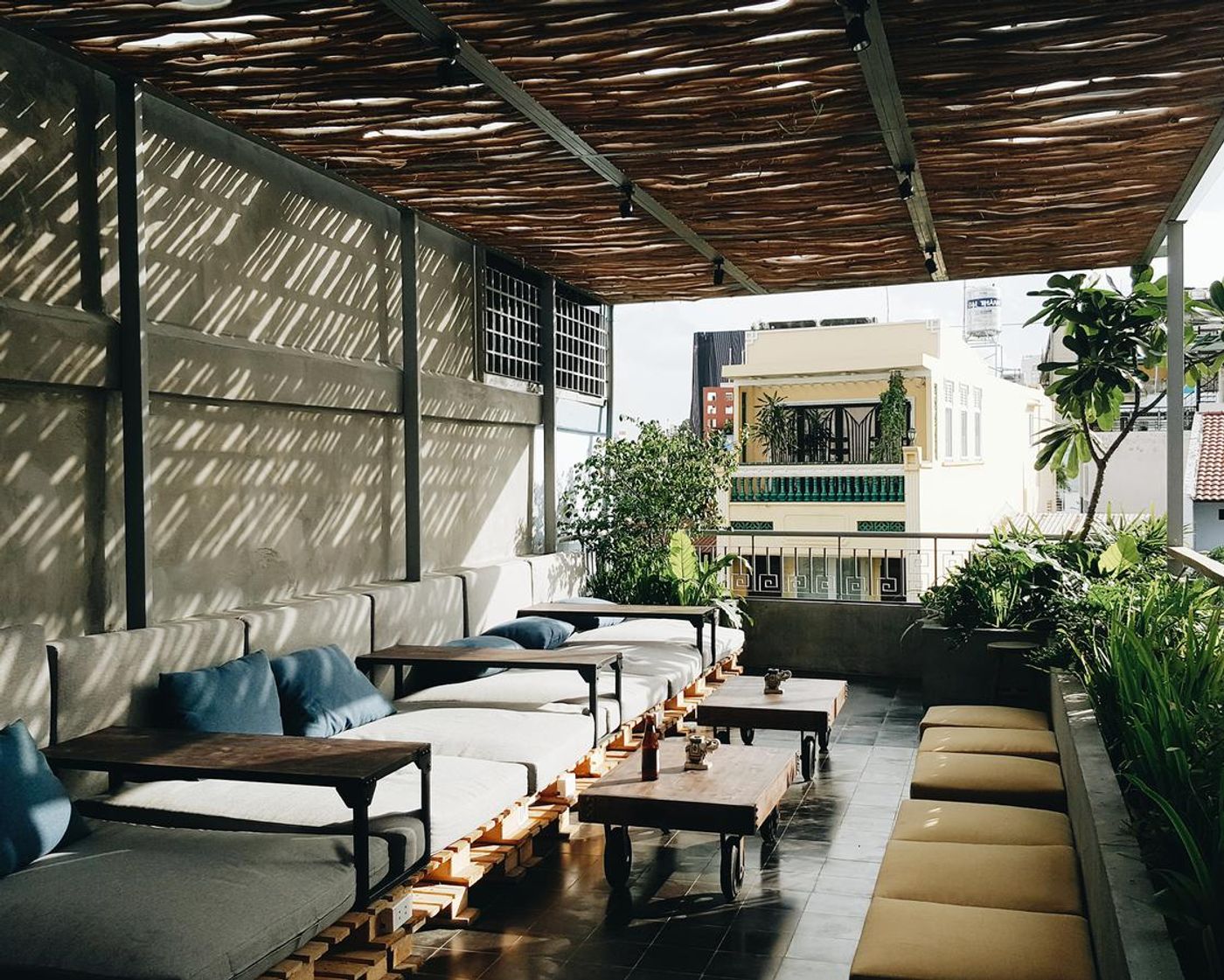 Located a walking distance away from Ho Chi Minh city's backpacker district and the famous Ben Thanh Market, Sigoong Hostel offers an ideal getaway for both solo and group travelers. The hostel is run by a group of creative local designers who transformed an old 19th-century townhouse on a peaceful street into a functional, spacious and modern space which ensures the most comfortable and refreshing stay in Saigon.
A dull moment during your stay at this hostel is unlikely, as the facilities available consist of a ground-floor cocktail bar, an open rooftop space for relaxation as well as an open kitchen. Sigoong Hostel is also known for its friendly hospitality and well-equipped, comfortable rooms; it is one of travelers' top picks for being such a bargain.
Address: #92 De Tham Street, District 1, Ho Chi Minh City, VietnamTelephone: (28) 668 186 92
PREI NOKOR HOSTEL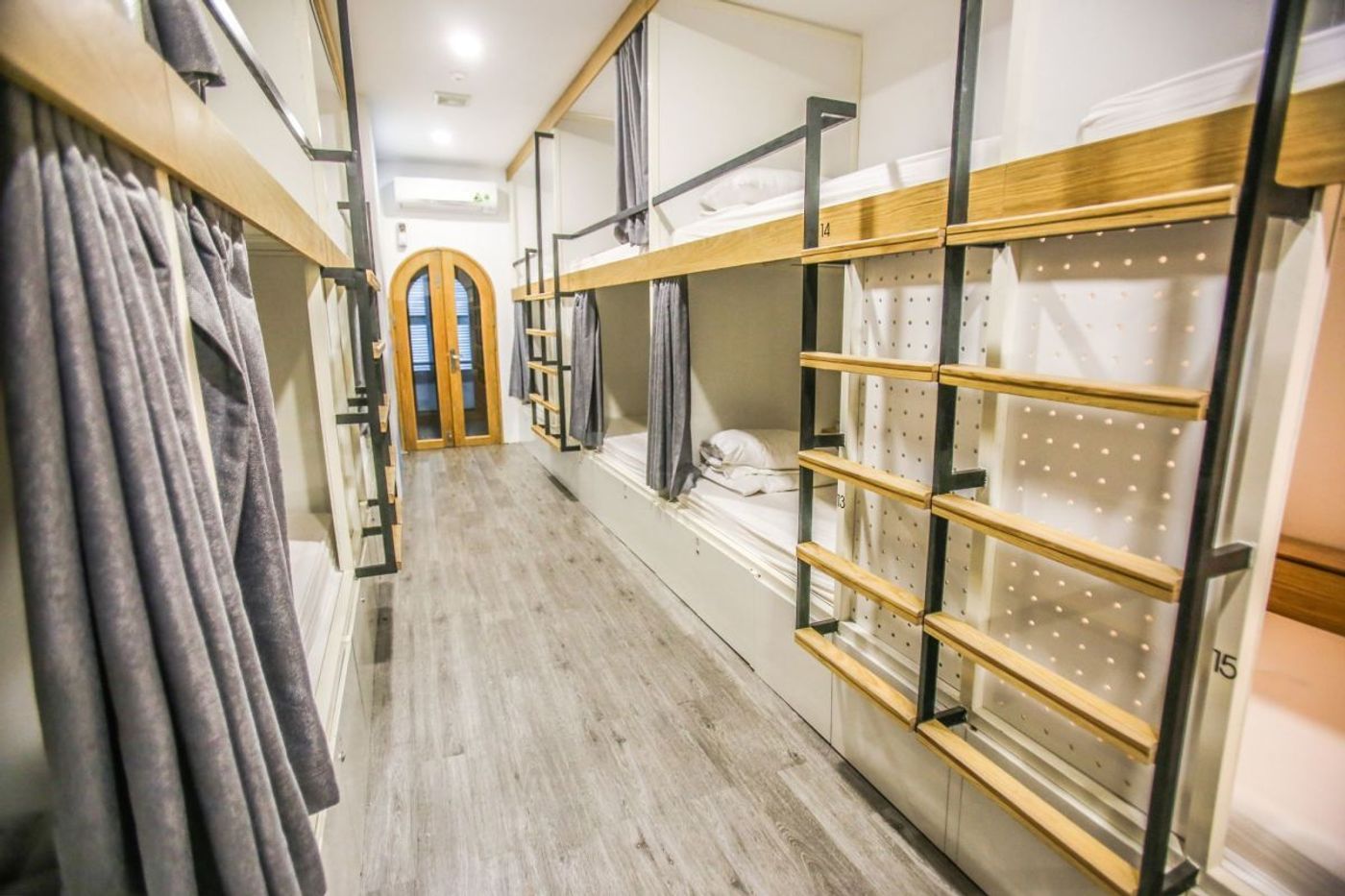 Aged 106 years old and built since 1912, this historic hostel is a breath of fresh air from the traditional hostels you would expect to see in Ho Chi Minh city. With an amazing location from being right opposite of Ben Thanh Market and at the heart of the city, this hostel is perfect for adventurous minds and travelers who favor convenience as anything you need can be found nearby; there are plenty of travel agencies close by as well as a bustling food market.
The hostel not only has comfortable beds with spacious and safe storage lockers, but also a front patio cafe where you can relax and immerse yourself into the lively spirit of Saigon. This location is also perfect if you enjoy night-time atmospheres, as it is located right next to a night market which opens at 6 pm every night. Prei Nokor's staff is also known for being extremely welcoming, and will not hesitate to help you have the most pleasant experience during your stay.
Address: #47 Phan Chu Trinh Street, Ben Thanh Ward, District 1, Ho Chi Minh City, Vietnam
Telephone: (28) 382 385 95