Best coffee shops in Sapa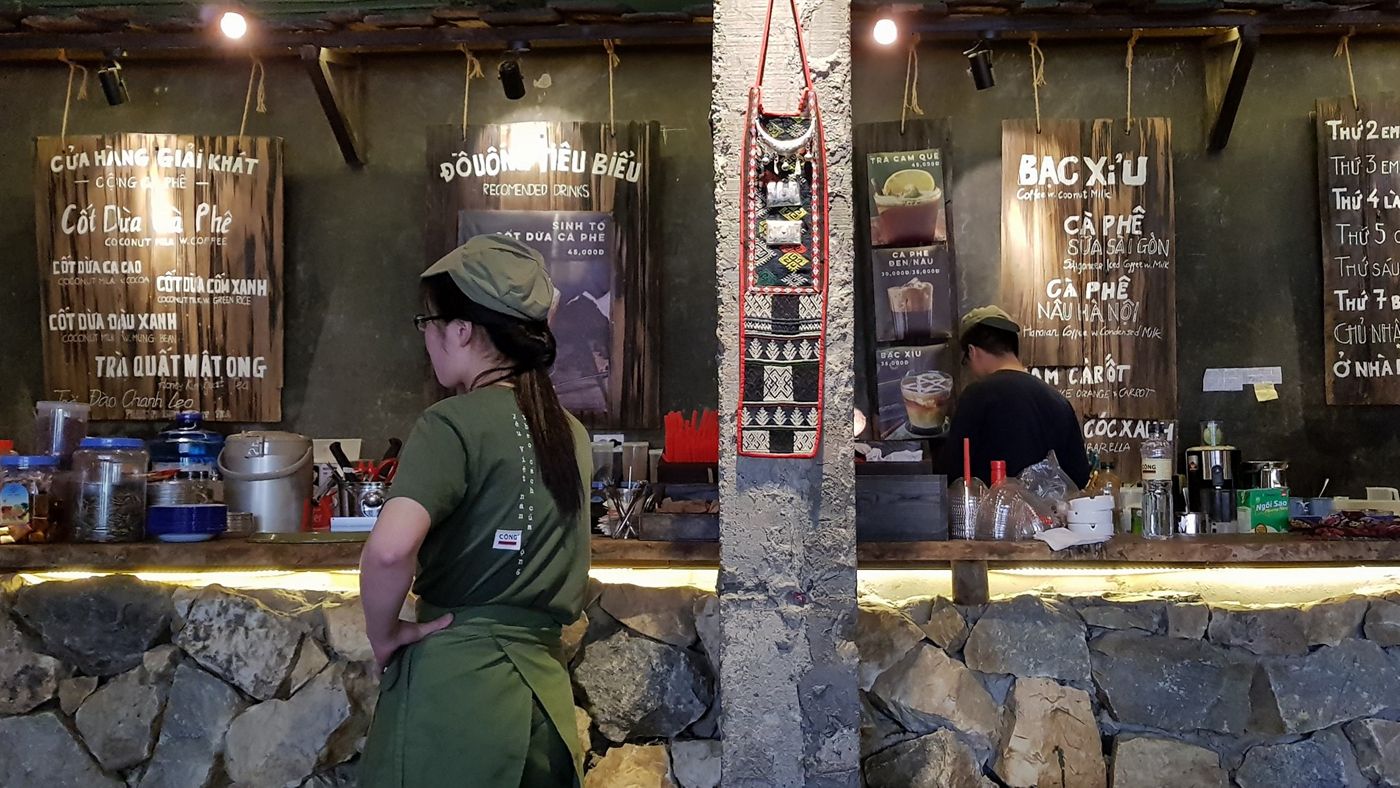 Sitting on the veranda of a hillside cafe with a warm mountain coffee in hand, and watching as fluffy clouds slowly engulf your view below is part of the essential Sapa experience. Here are our favorite coffee venues where you can indulge in nature and good coffee.
Nature View
Nature View is a top choice if you want excellent value for your money, and this cafe/restaurant is actually better for an evening coffee (if you do that) because of the splendid mountainous sunset views. There's a fire inside for colder days if you do not wish to sit on the patio, and the menu serves both, international and regional grub. Nature View has a romantic setting, and is the perfect place to have a quiet evening with your significant other as you dine above the clouds. If you want to spend the whole day here, that's fine – it's open 24 hours.
Sapa O'Chau Cafe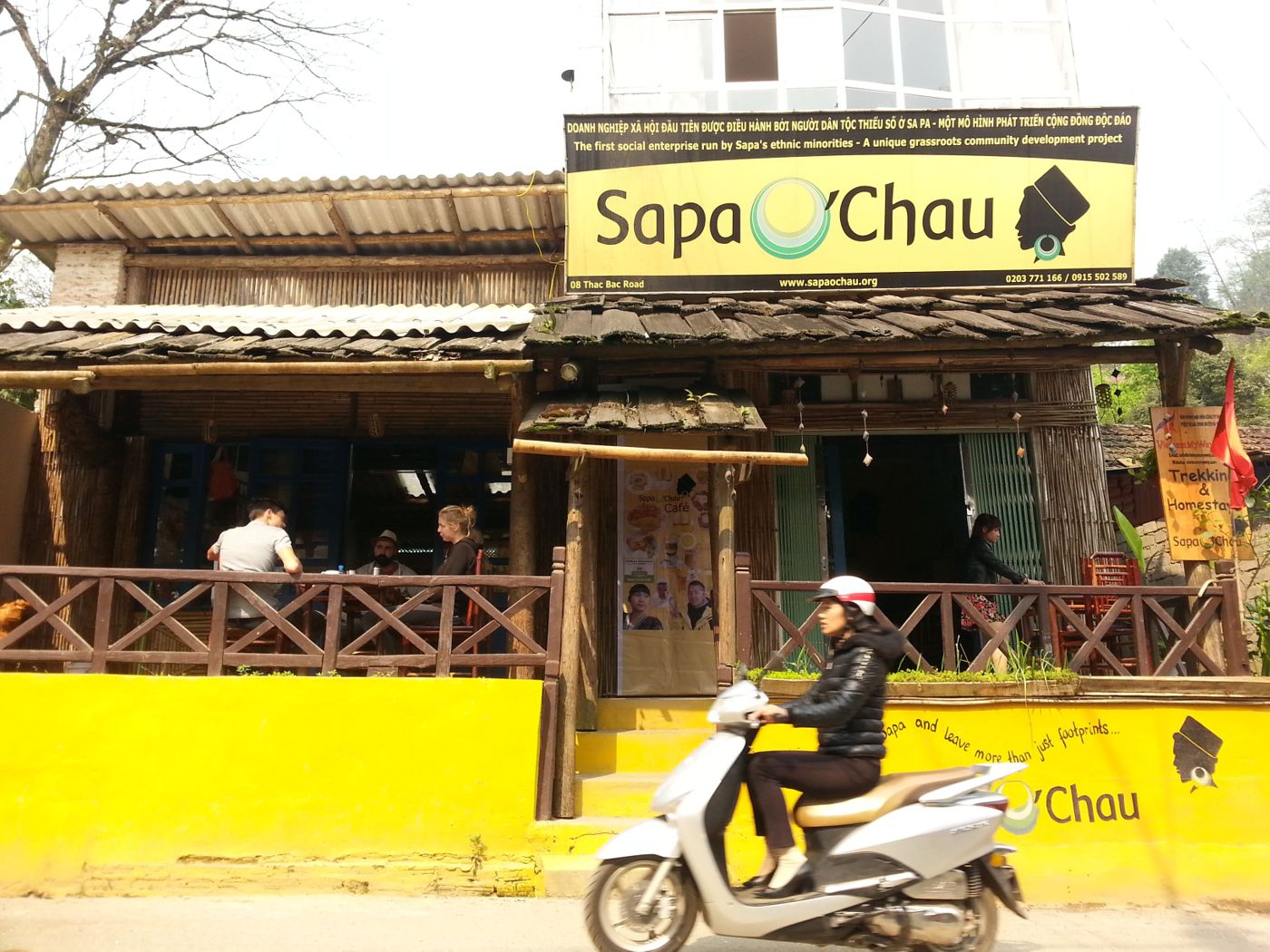 This café located on popular Thac Bac street is owned by Sapa O'Chau Travel Social Enterprise, an NGO dedicated to providing education and employment opportunities for minority tribespeople in the region. The smell of coffee is especially inviting on a cold Sapa morning and they have Western breakfast menu items to go with like pancakes and fish and chips. For something more special, try the ginger tea sweetened with Sapa mountain honey – you will find yourself returning here time and time again during your stay.
Le Gecko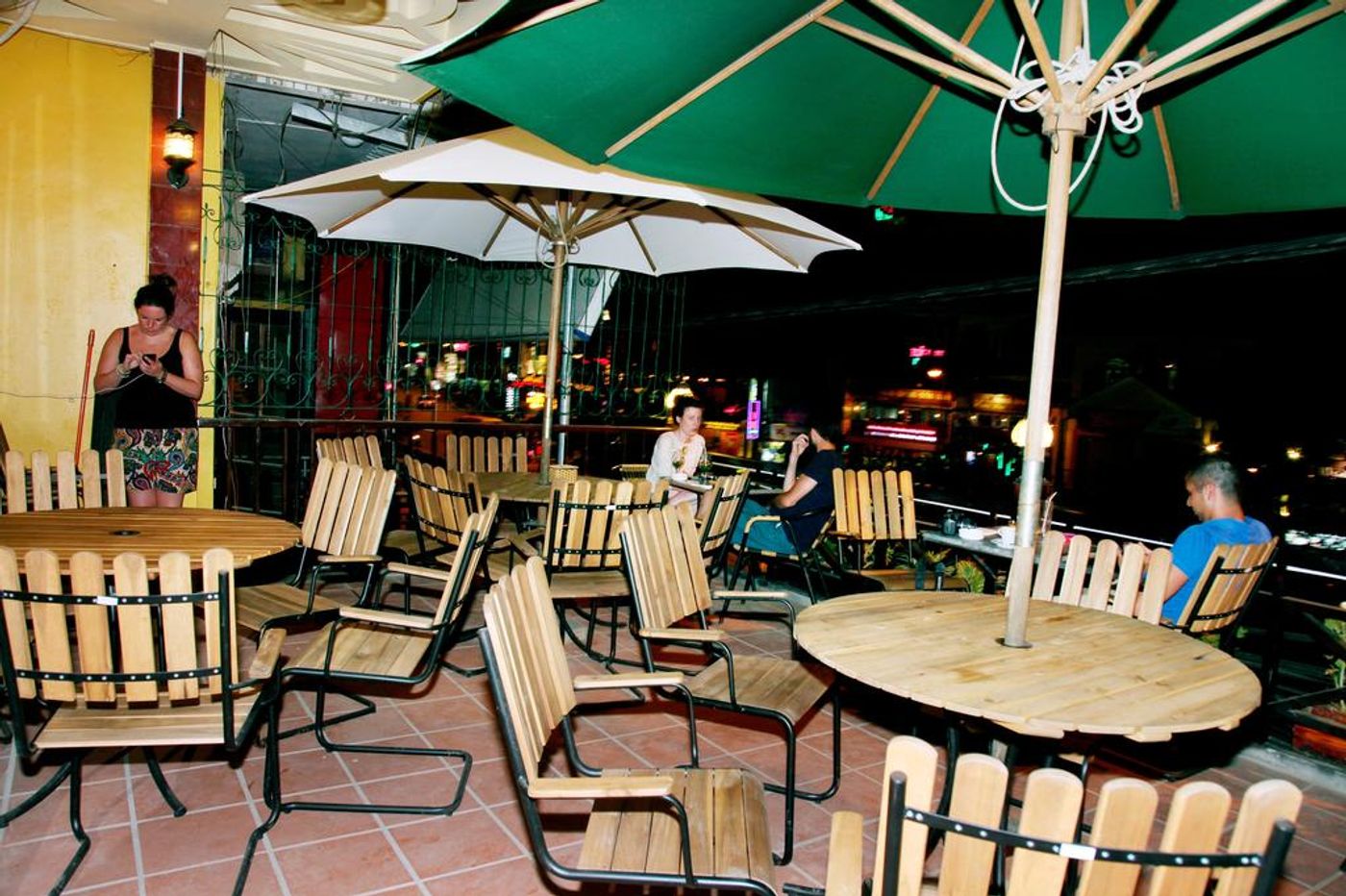 This French-owned place is four things – a hotel, a cafe, a restaurant, and at night turns into a bar. There's a great patio outside with comfortable wooden chairs on which you can enjoy a nice cuppa as you bask in the view of Fansipan mountain, the highest peak of Indochina, right in front of you. They even serve Italy's favorite coffee in here, Lavazza, and a cup of this goes great with the "nama chocolate," a favorite among patrons which goes for only 10,000 Vietnamese Dong ($0.44) a piece.
Viet Emotion Restaurant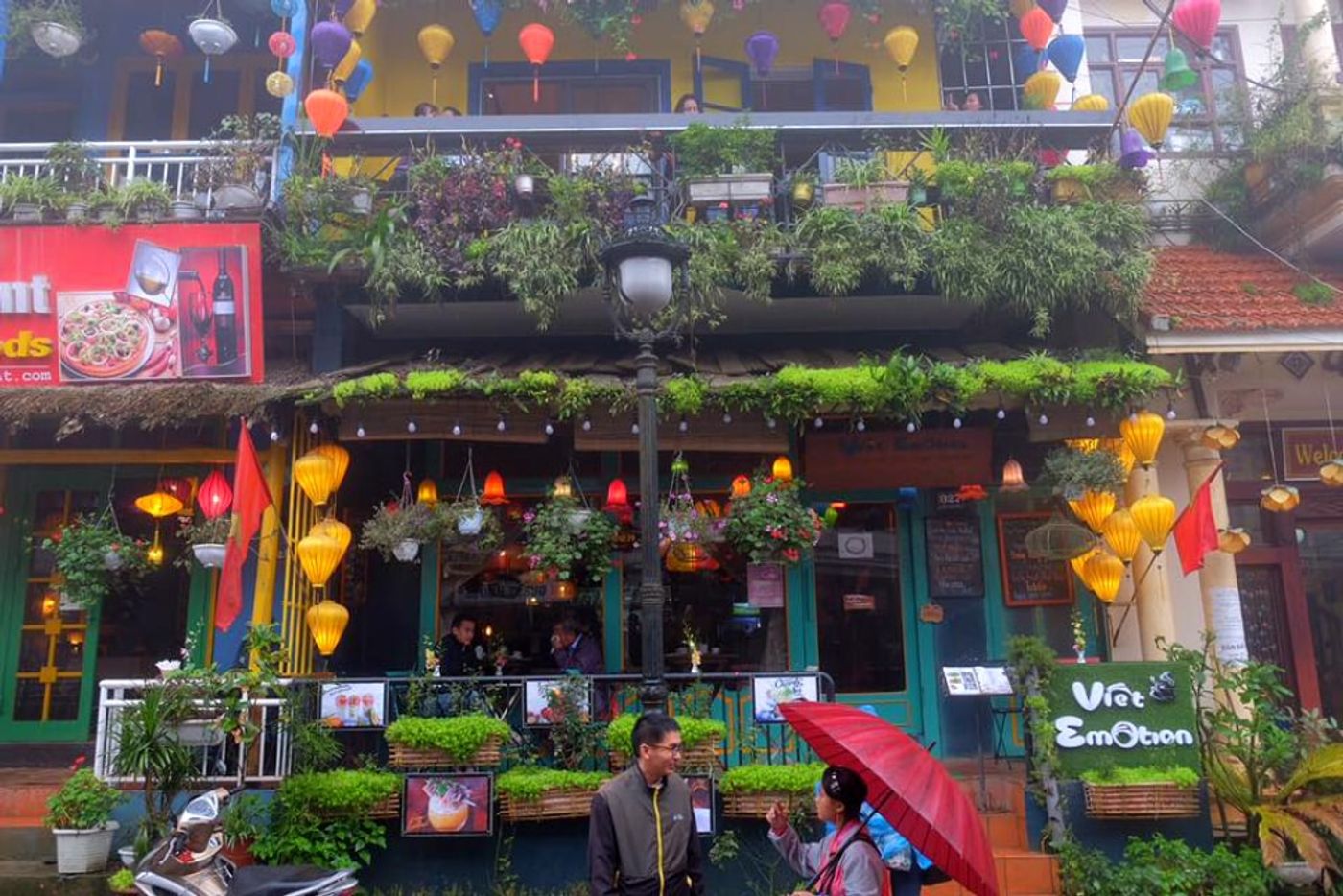 Viet Emotion is a very cosy and unique venue spanning three floors, each with a terrace, and so is a great place to enjoy the mild Sapa sun outside or stay indoors, under the traditional lanterns by the fireplace on cold mountain nights. There are two computers inside connected to the internet available for use– order yourself a cup of hot ginger and lemongrass tea and catch your family and loved ones up on your latest adventures.
Cong Caphe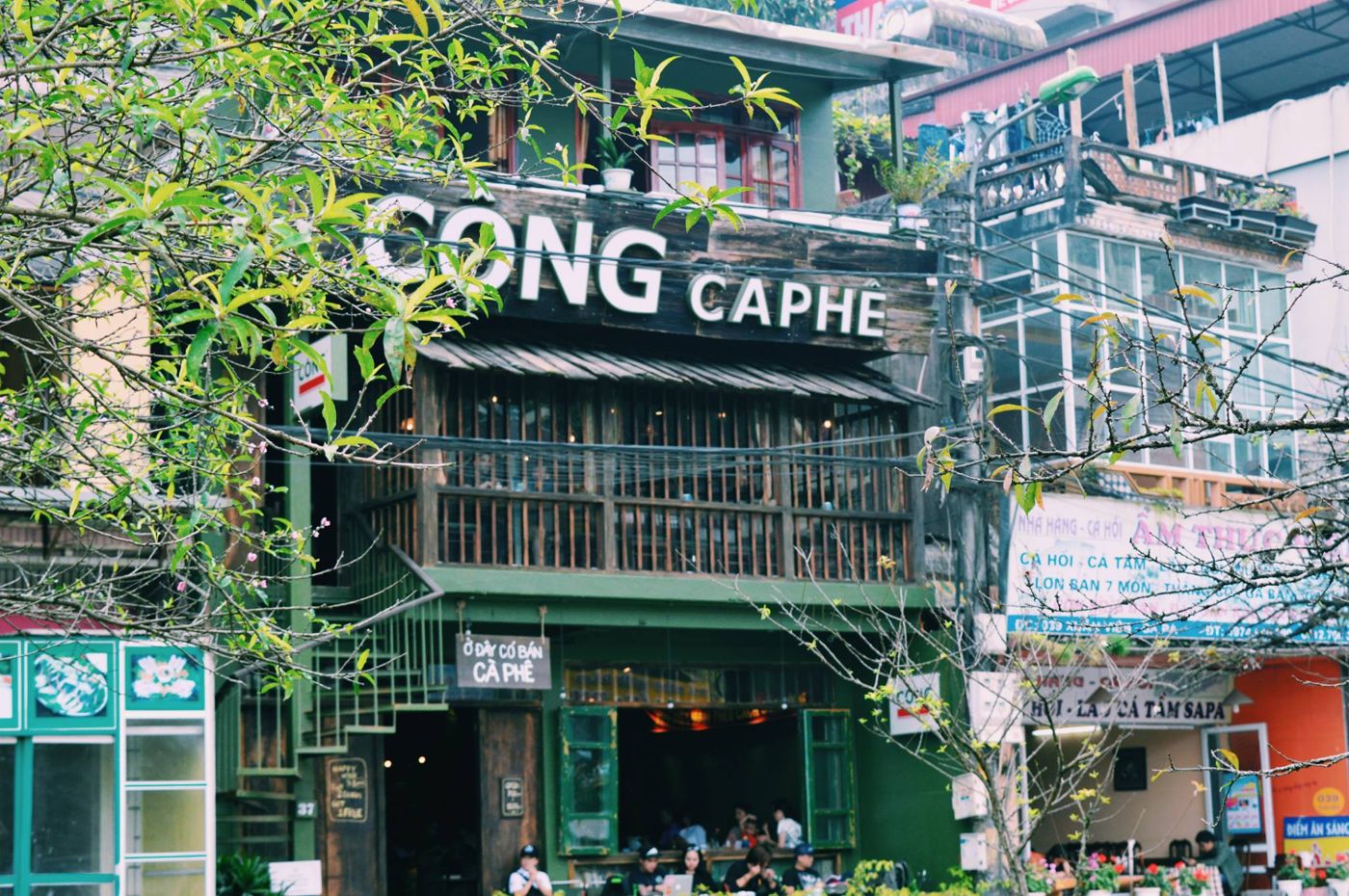 Cong Caphe is a popular cafe chain that has been taking Vietnam by storm, with multiple outlets in Hanoi, Ho Chi Minh City, Da Nang and now even Sapa. Decorated in a rustic manner with military-style decor and dim lights that create a mellow ambiance, it is described as "slightly hipster" by locals and even more so by foreigners. Sit inside or outside, depending on the weather, order yourself a hot coffee or an iced coconut coffee (a popular favorite!) and kill a couple of hours here. It's a great spot to take a break after exploring the town. Do expect a bit of construction going on here and there as the location is relatively new.
Source: Internet