A half of day in Chinatown, Vietnam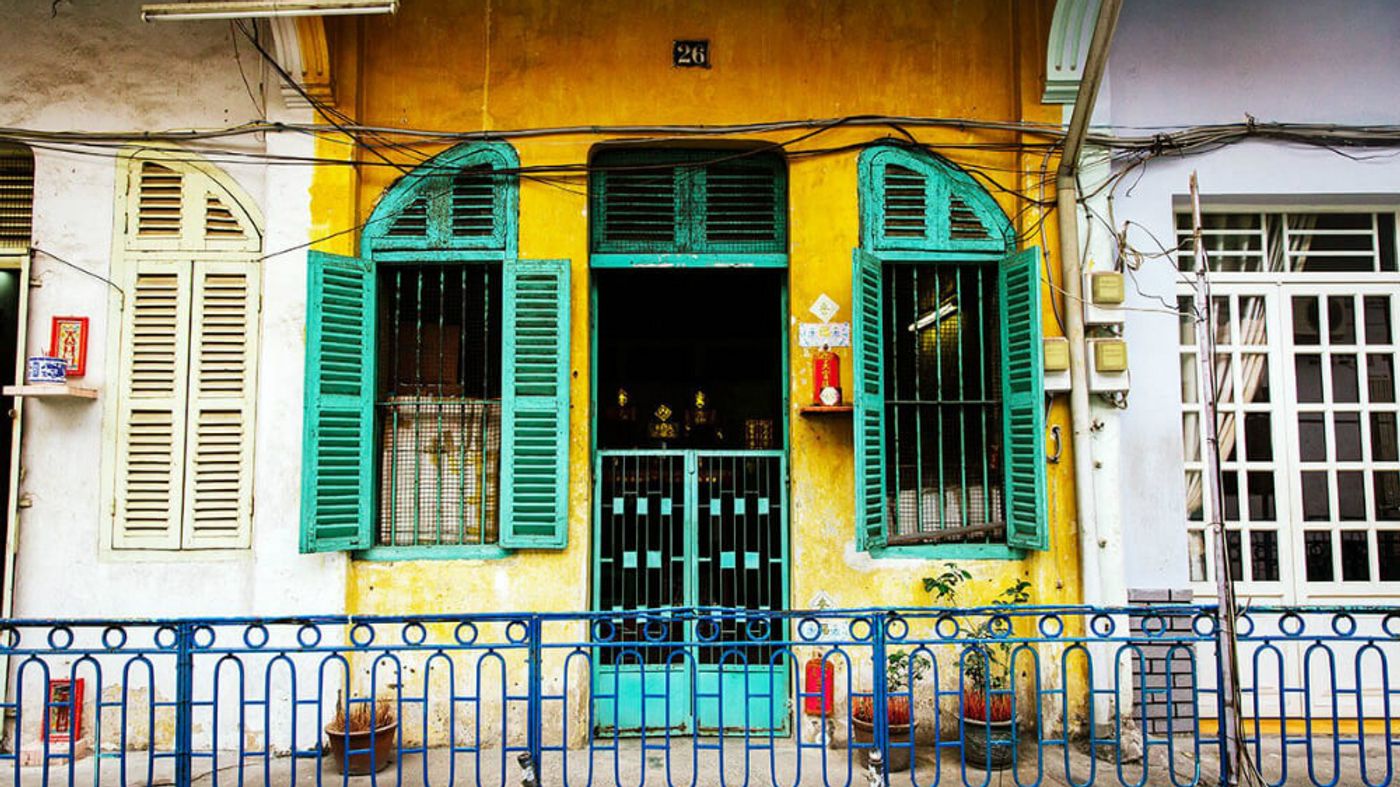 Chinatown is located in District 5 of Ho Chi Minh City. Many Chinese people have lived there for a long time. They earn for their livings by different jobs. Especially, visitors will see many stores selling Chinese medicine, which makes this area more noticeable.
With only half of day, you can explore every interesting corner here as well as its special cuisine.
Binh Tay Market
Binh Tay market is the wholesale market of Cho Lon. Food, clothing, pottery and plenty more are lined up in narrow corridors packed with stalls in this local institution dating back decades.
There is also a food court that serves up excellent traditional Vietnamese and Chinese dishes. Saigon is a city full of markets, yet most travelers only spend time at Ben Thanh. Binh Tay, on the other hand, is where locals shop. The vibe is much different and the vendors are almost entirely hands off.
Thien Hau Pagoda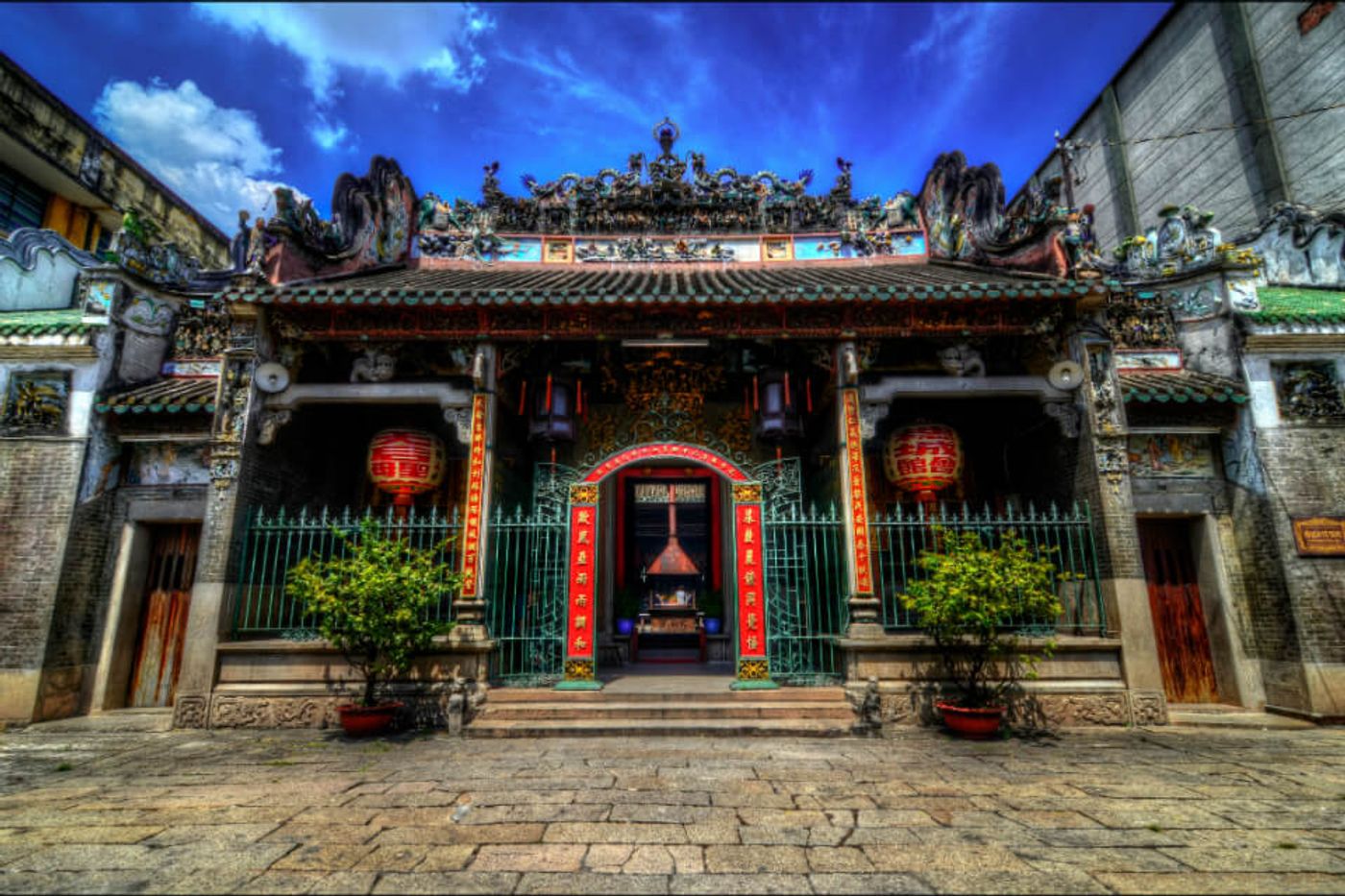 The most popular and one of the impressive of Cho Lon's Chinese pagodas, the temple is dedicated to Thien Hau, Goddess of the Sea. When the temple was established in mid eighteenth century, the Chinese community tended to be made up of merchants and seafarers who were grateful for the Goddess's protection. The temple's significance was reinforced again the in late 1970s when many from Cho Lon's Chinese community fled Vietnam in small boats following China's invasion of northern Vietnam.
An Dong Market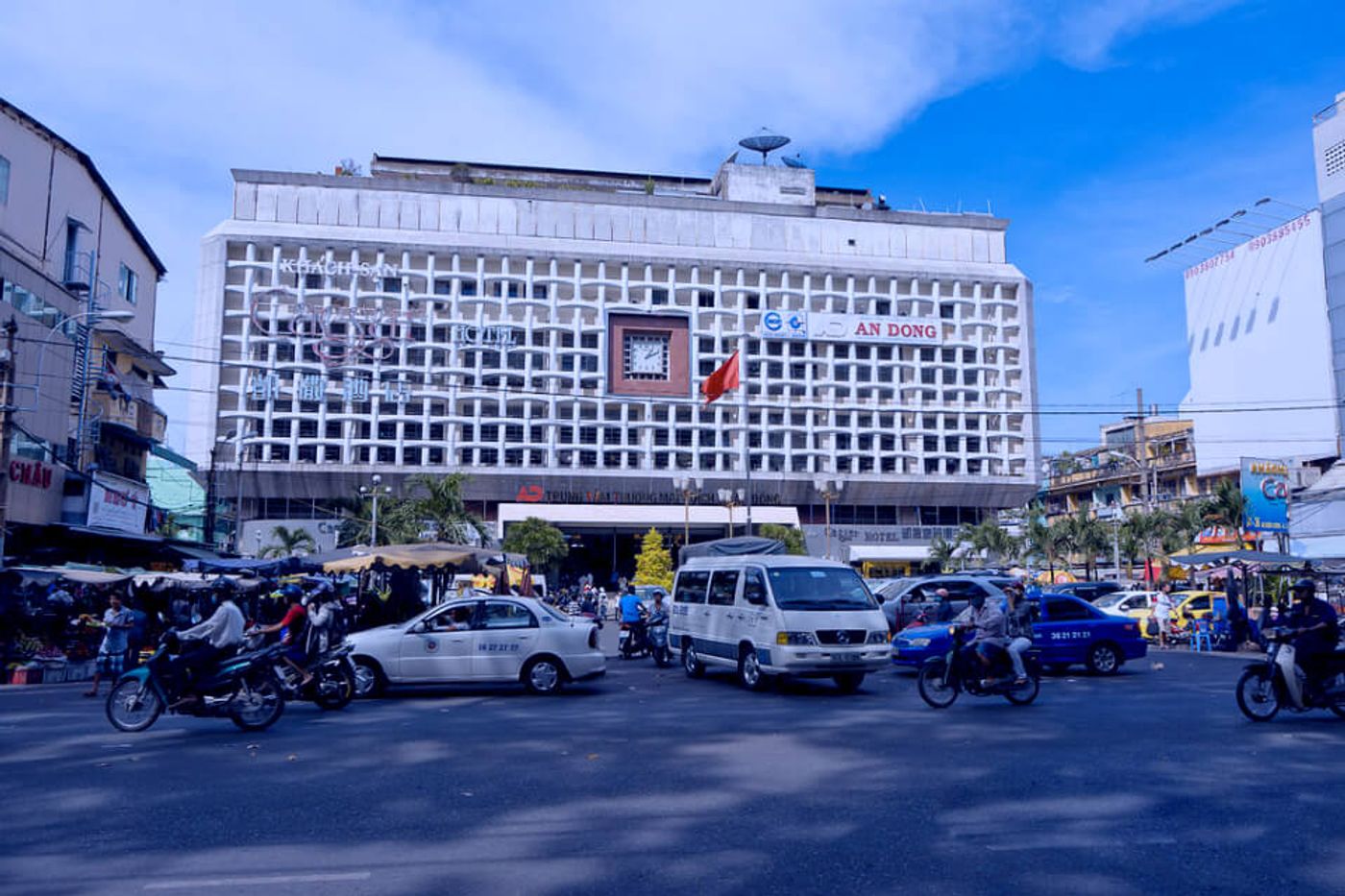 The An Dong Market sells fabrics, clothing, home-wares and craft goods. Handmade jewelry and hand-carved woodwork can be found scattered throughout the piles as well. The market's four expansive floors are a similar if not slightly less enjoyable experience to Binh Tay. From the outside the building is as uninviting as possible, a large square and white. However once inside, the colors, excitement and textures are as Vietnamese as any of the city's other great shopping centers.
Quan Am Pagoda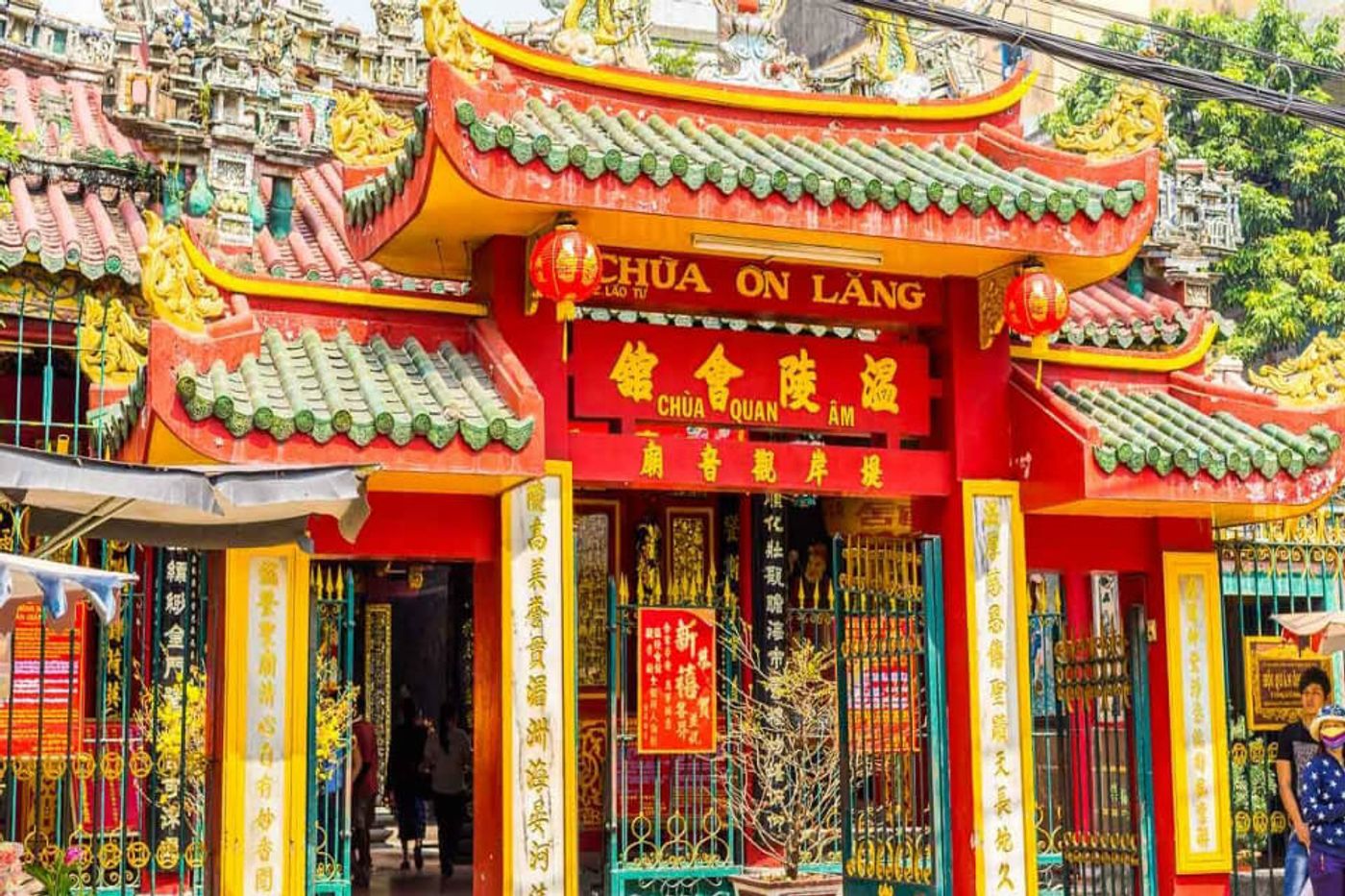 Quan Am Pagoda is another favourite. It was established by Cho Lon's Fujianese community and dedicated to the Goddess of Mercy. A recent renovation has removed some of its edge but it is still worth visiting. Phuc An Hoi Quan Pagoda is also close by.
Street food in Cho Lon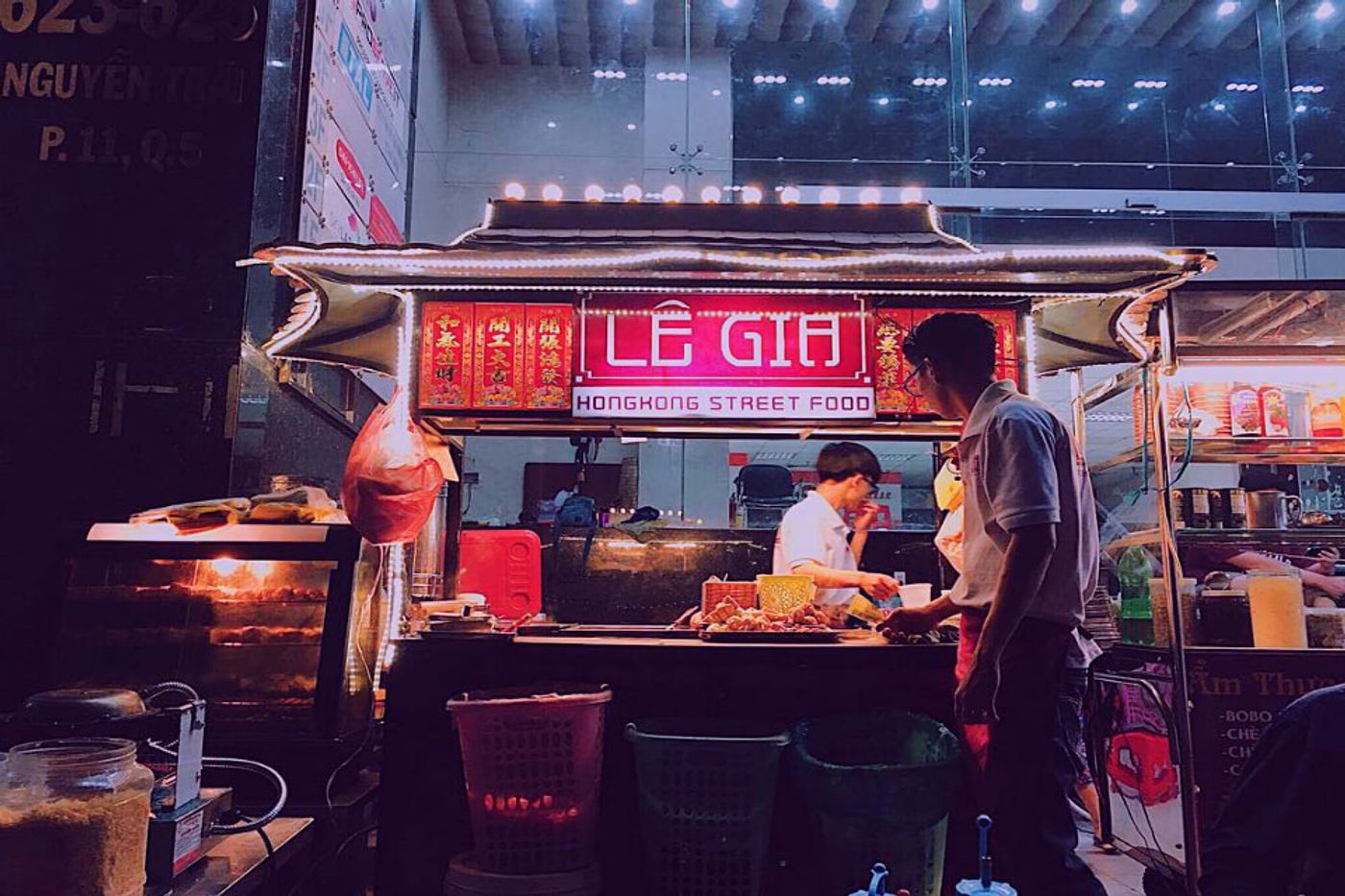 Cho Lon is home to a wide array of traditional Vietnamese and Chinese restaurants. In District 5, both Tan Nguyen Thai and Tien Phat Dim Sum have become somewhat famous among locals and expats. Both serve up an incredible variety of steamed or pan-fried Chinese dumplings. Like the rest of Cho Lon and the rest of city for that matter, they are both a bit hectic and chaotic, yet make for a great meal if you are in the area exploring.
Within the confines of Binh Tay Market, there is a great food court that serves up local specialties. It is usually on the busy side, yet a nice way to get a glimpse into the culture and to find a fantastically cheap meal.
Source Hiasia