A guide to local food in Nha Trang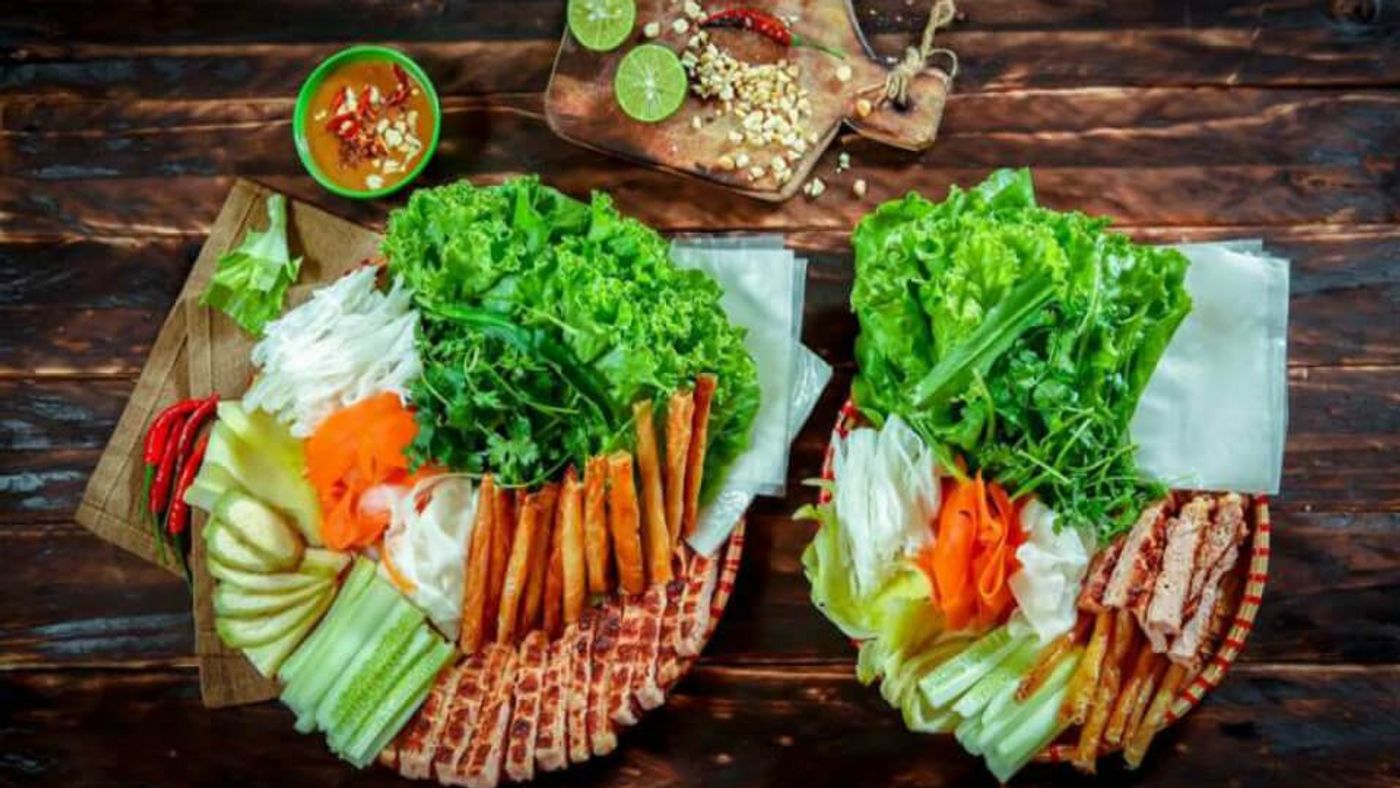 Nha Trang is one of the most attractive destinations for international tourists in Vietnam. It is not only famous for the pristine beaches and excellent scuba diving, but also for its special cuisine.
Jellyfish vermicelli (Bún sứa)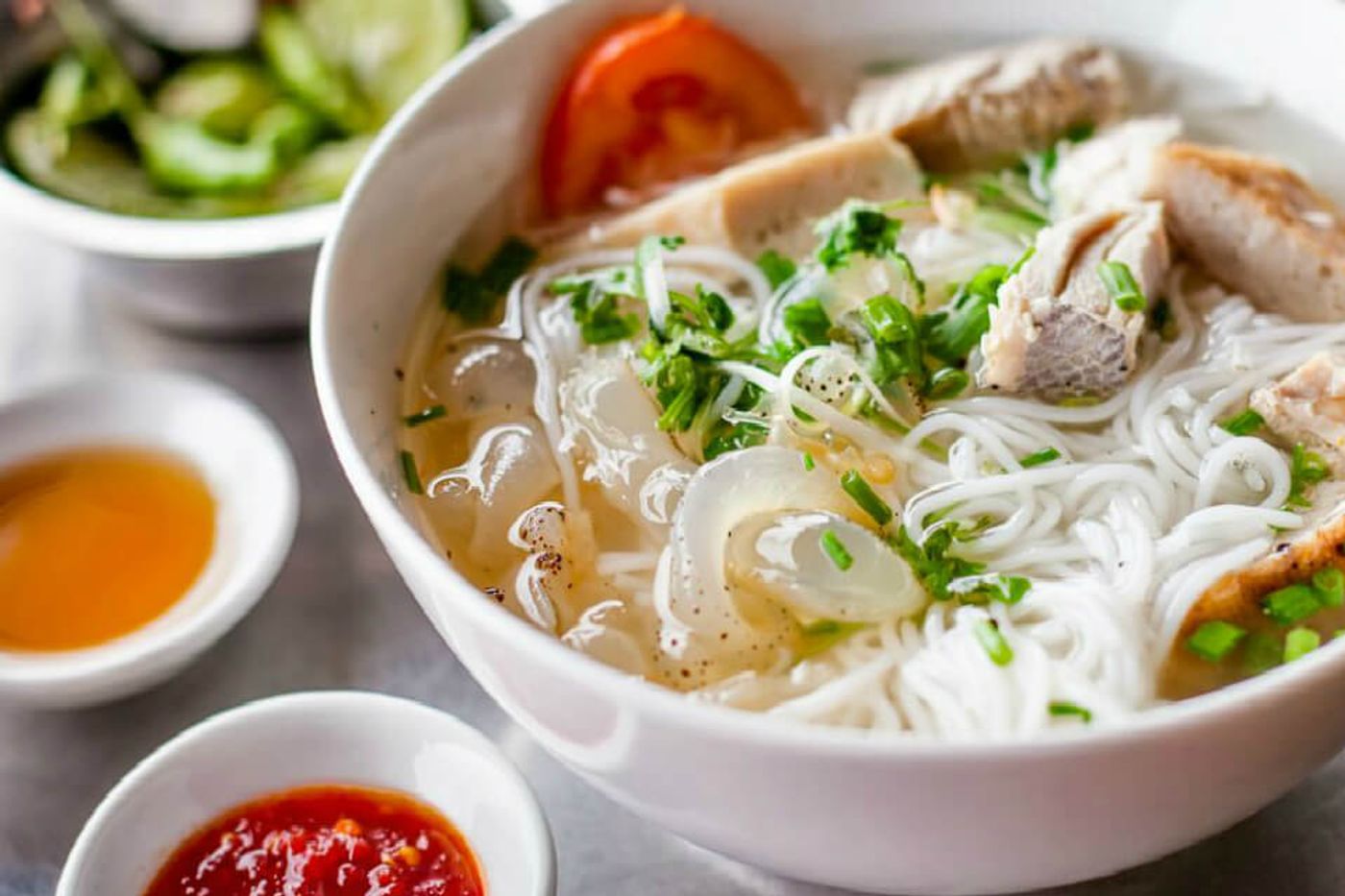 Jellyfish vermicelli is one of the delicacies creating the culinary pride of Nha Trang. This dish can be cooked from a small specie of thumb-sized thick white jellyfish taken from remote islands. Part of noodle broth is extremely tasty and significant smell thanks to be cooked from ponyfish with an addition of fish cakes. The cook only puts noodle and vegetables in a bowl, adding some fresh jellyfish and slices of cha ca (fish ball), then pour hot broth onto the bowl, then your jellyfish vermicelli is ready to enjoy.
Nha Trang squid pancake (Bánh xèo mực Nha Trang)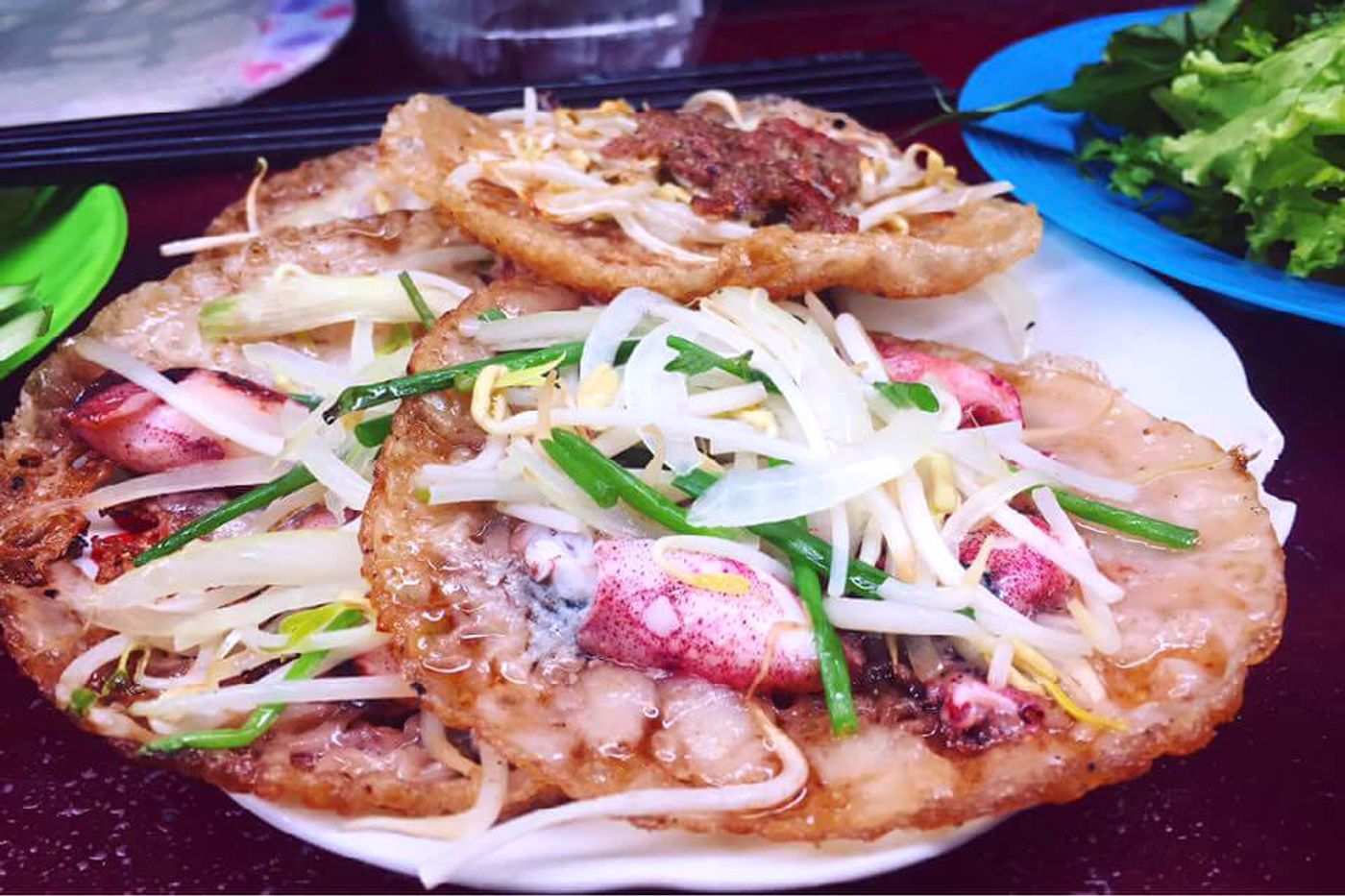 Squid pancakes in Nha Trang are similar to pancakes in Saigon but the size is smaller and more crispy. In addition to the required ingredients, these pancakes also have fresh squid and shrimp. All squid are fresh and taken from the wharf. Then, they are washed and cooked immediately to preserve the freshiness. After a while, the ink inside the squid bursts, blending out. Having banh xeo with fresh vegetable and delicious sour, spicy fish sauce will create an extremely bold flavor which you find it hard to forget.
Beo cake (Bánh bèo)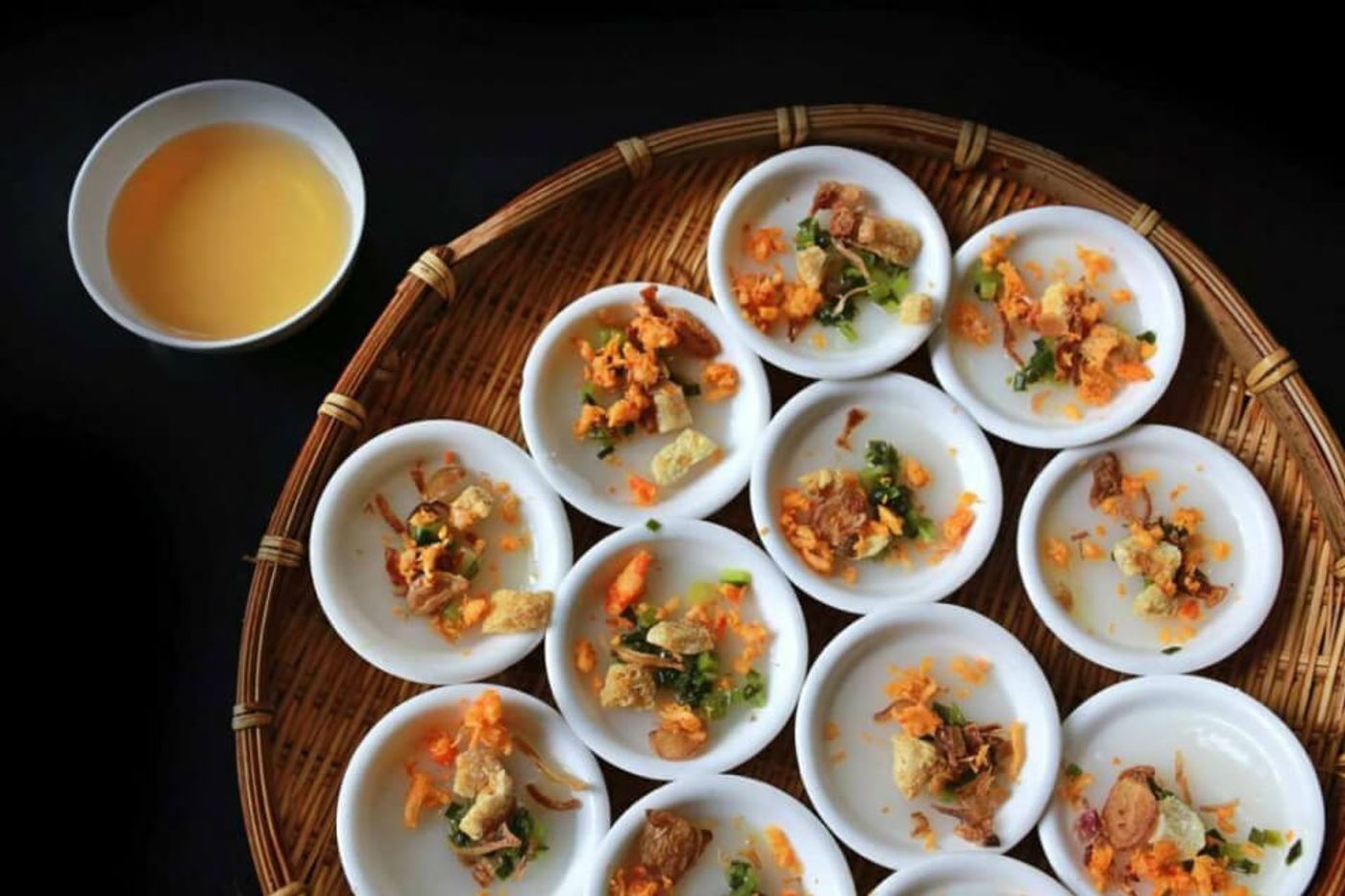 Banh beo (water fern cake) is a small circular steamed rice cake with a dimple in the center. In the dimple, you will find shrimp powder, scallions, and mung bean paste. Banh beo can be found all around Vietnam, but in Nha Trang, it tends to be smaller in size. You can easily eat 10 banh beo at a time.
Lac Canh's grilled beef (Bò nướng Lạc Cảnh)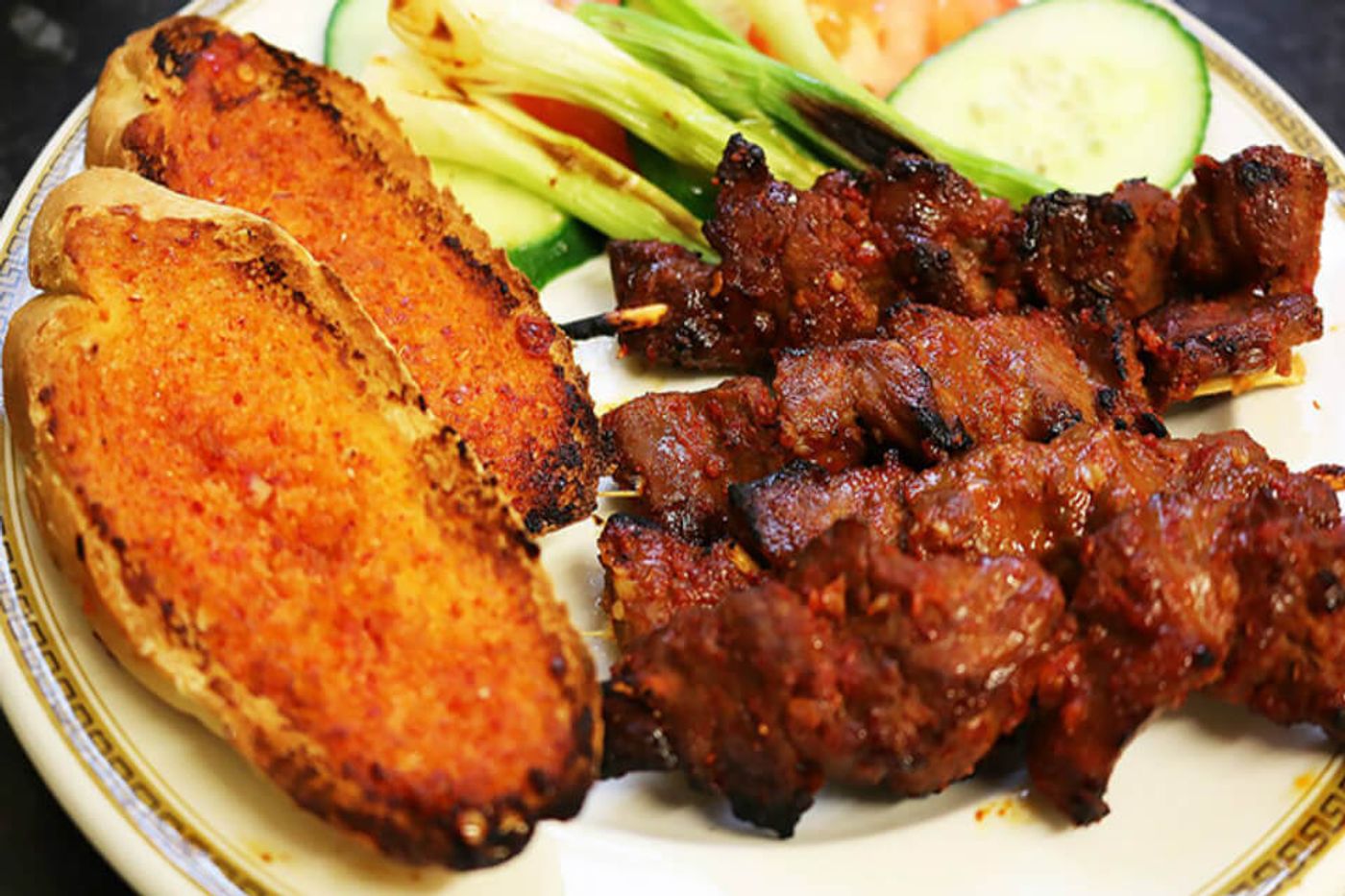 The secret of making perfect grilled beef lies on the recipe of mixing beef with honey and more than ten kinds of spices. The recipe is handed down from generation to generation, and only known to specific members of restaurant owner's family. Customers are free to grill the beef and enjoy the dish in their own way. Lac Canh's grilled beef is also favored by tourists that it appears in many famous international travel guides.
Can Cake (Bánh Căn)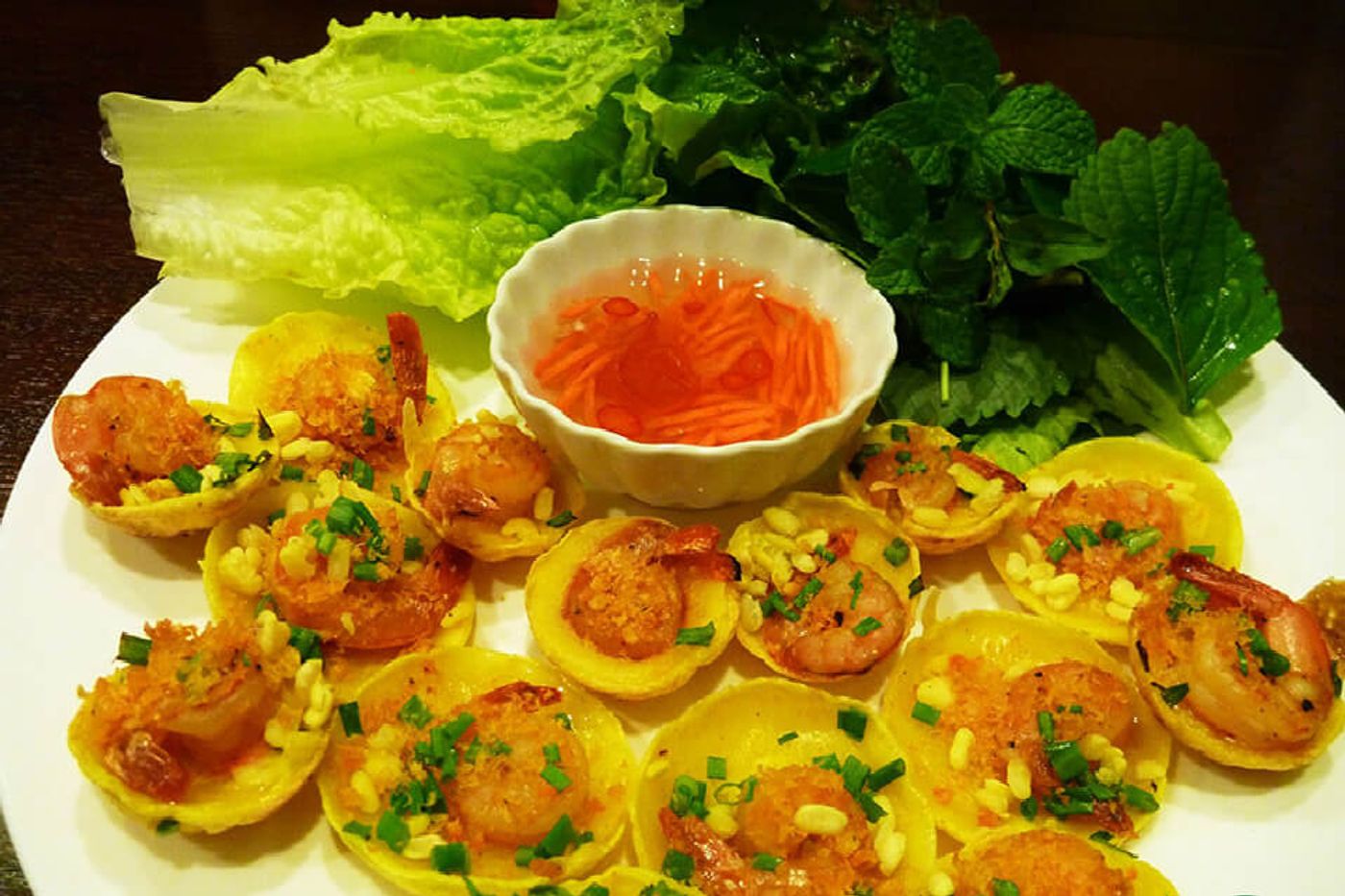 This tiny rice cake is very popular in South Central and South of Vietnam. This dish is made from rice flour, fat, onion, eggs, especially in Nha Trang, Banh Can also has shrimp, fresh squid. Rice is soaked in water until being soft then milled into liquid powder. The secret to have tasty, crispy cakes is when mixing rice flour, cooks often add a little flour made from dried rice. Can Cake is served with sweet, sour fish sauce and fresh vegetables. This is a favorite dish not only for locals but also for travelers, especially in the afternoon.
Source Hiasia