A day to visit Cai Rang Floating Market
Known as the biggest floating market in the Mekong Delta, Cai Rang is just 6 km from Can Tho in the direction of Soc Trang. There is a bridge here that serves as a great vantage point for photography. The market is best around 6 am to 7 am, and it's well worth getting there early to beat the boatloads of tourists and the heat. This is a wholesale market, so look at what's tied to the long pole above the boat to figure out what they're selling to smaller traders.
A busy colorful market
From Cai Rang Bridge, the market stretches half kilometer downstream Can Tho River. Hundreds of boats gathering here from the dawn till before noon makes the area extraordinary animated and the water surface colorful with numerous tropical fruits. The large-sized anchored boats create meandering lanes for smaller ones to weave through. All create a bustling and joyful atmosphere that can attract any tourist.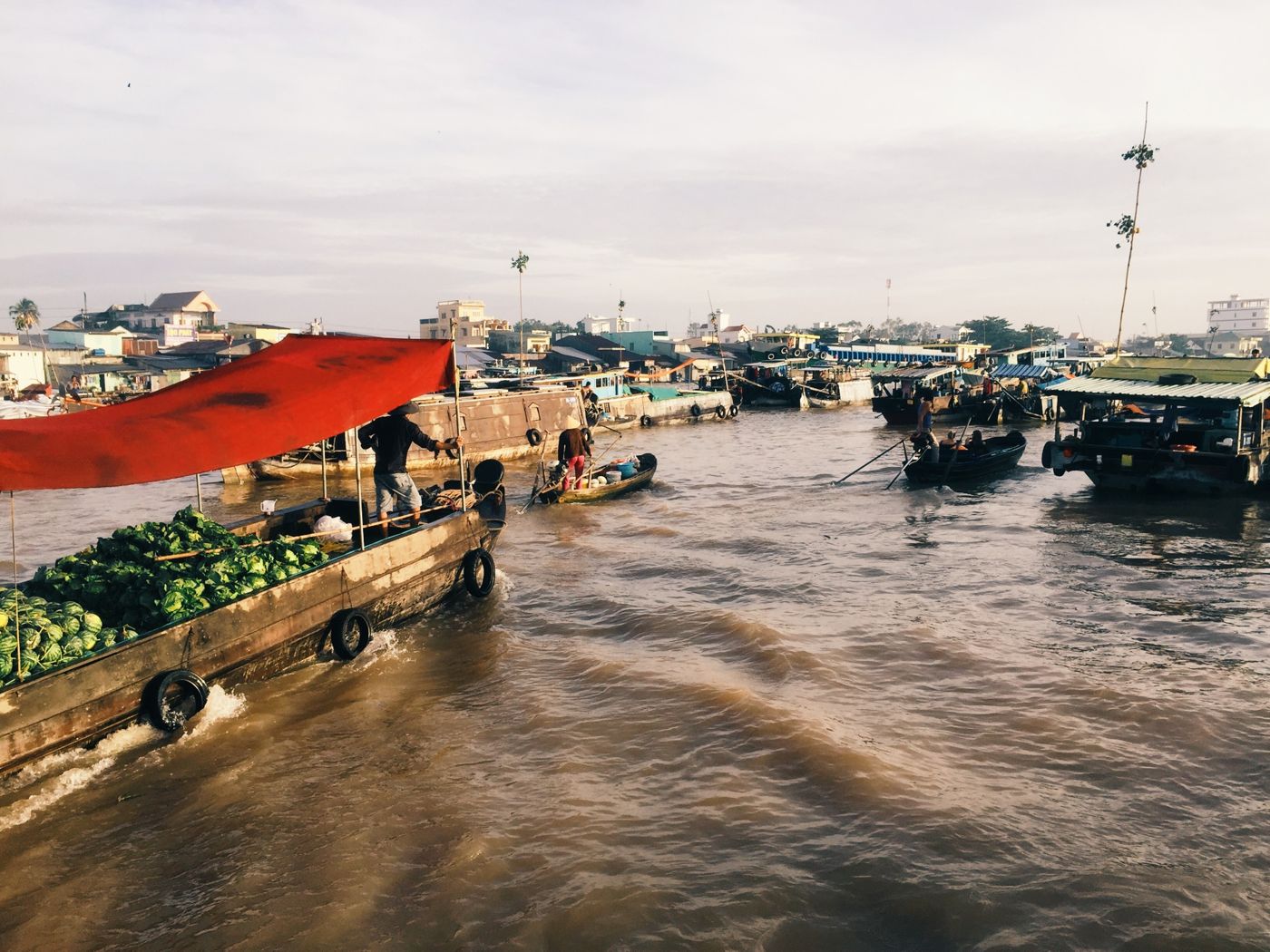 Most of the boats here are packed with a lot of farm products and specialties of Cai Rang Town, Chau Thanh district and the nearby areas like vegetables, coconut, banana, watermelon, grapefruit, dragon fruit and so on. Small boats that sell soft drinks, wine and food for breakfast go among the others to serve market-goers and visitors. Other services and products like mending machine, selling gasoline, mobile card, clothes, cosmetic, spicy, etc all are available here, not different from what are sold in common markets on land.
Local products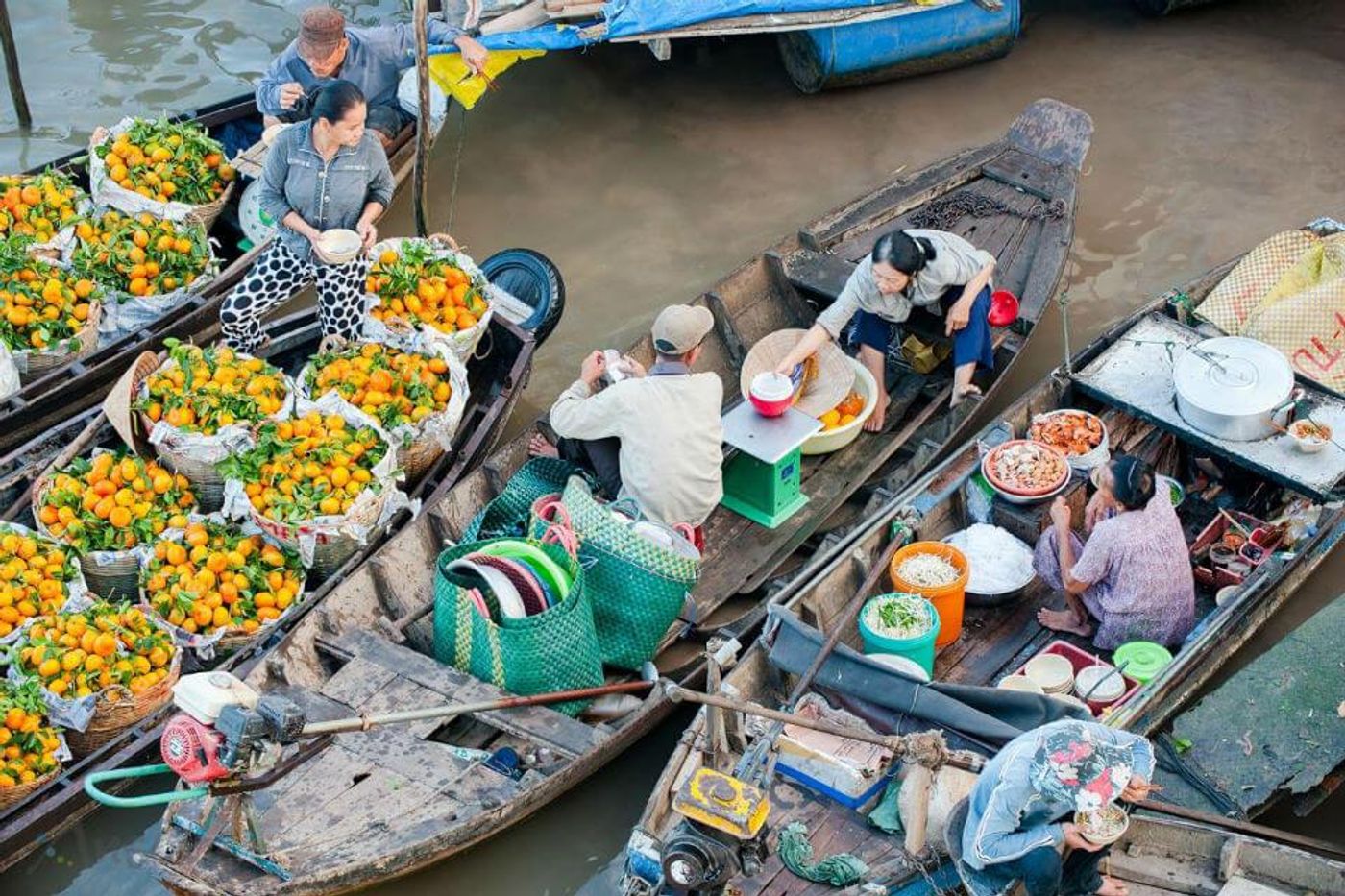 As one of the main trading centers of the Mekong Delta, Cai Rang is a place where the locals sell and buy a wide range of products catering to their daily lives. Besides staple commodities, this is a famous location to find local products priced quite reasonably. You can find the freshest fruits harvested from nearby farms: durian, milk fruit, rambutan, mangosteen, grapefruit, etc., or even other processed specialties, such as fish sauce, coconut candy, or dried fish. You can choose from a variety of fresh fruit for a picnic later in the day.
Eating experiences while visiting floating market
On the other hand, visitors shouldn't miss out on interesting eating experiences while visiting the floating market. Because the trading activities start early in the morning, many floating restaurants open to serve breakfast for both sellers and shoppers. Here, you can find most local dishes, such as pho, hu tieu, com tam, bun rieu, etc.
Despite the limitations on space, these "floating restaurants" make delicious food. Take it from the talented chef Gordon Ramsay, who once exclaimed that the bowl of noodles he enjoyed at Cai Rang had one of the best broths he has ever tasted. He found the dish so amazing that he decided to include it as a challenge on his worldwide famous cooking show – Master Chef US.
Source Internet