7 Wonderful Ways to Experience Autumn in Hanoi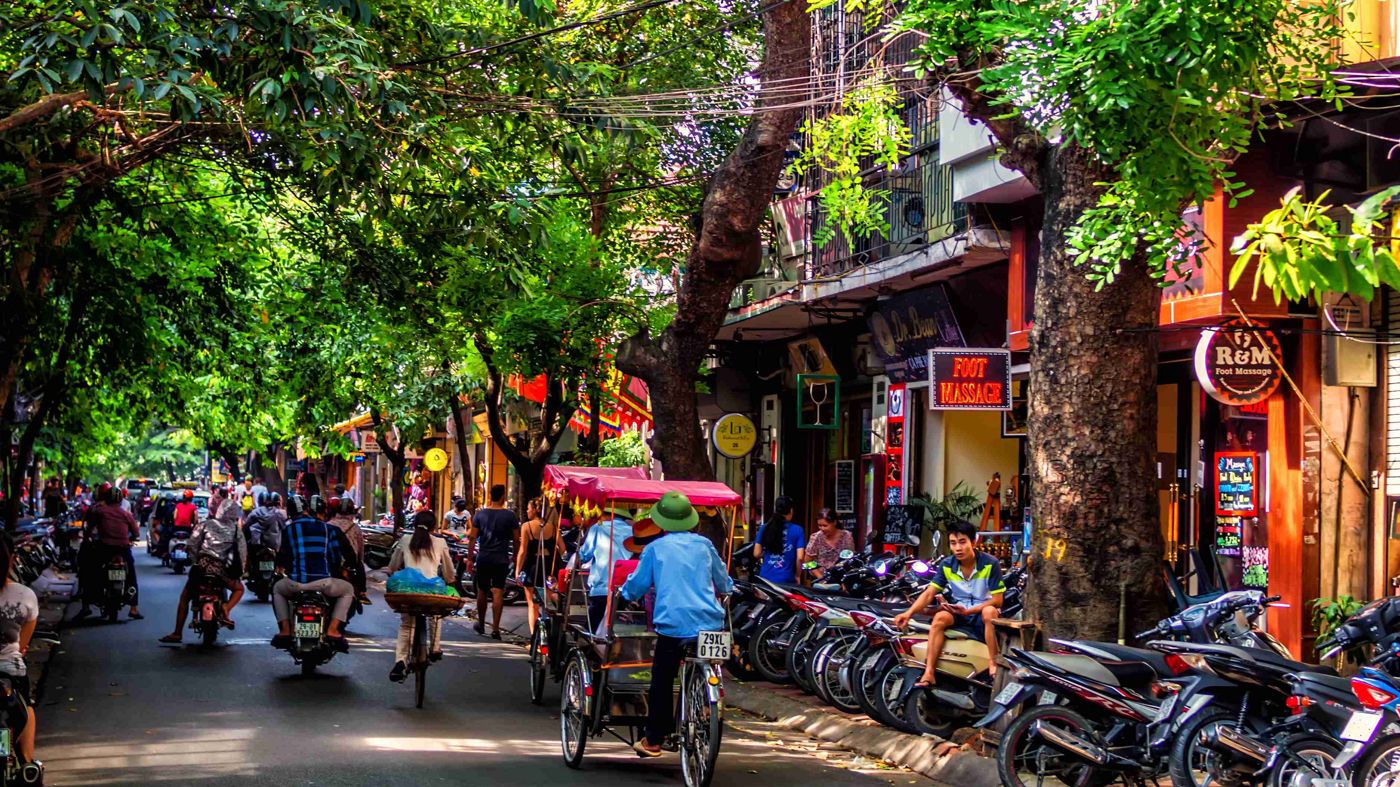 Autumn in Hanoi brings forth a tapestry of delightful experiences. From capturing the city's charm through the lens to indulging in local delicacies. Here are seven fantastic activities to make your Hanoi trip in autumn memorable:
1. Capture the charm of Hanoi through photography
The historic French architecture in the Old Quarter provides a captivating backdrop for photographs. Lately, streets like Phan Dinh Phung, Thuy Khue, Hoang Dieu, and Thanh Nien have been graced by both locals and tourists posing next to colorful flower peddler bikes – a quintessential sight in autumn in Hanoi. The streets come alive with seasonal flowers, creating a perfect setting for beautiful photos.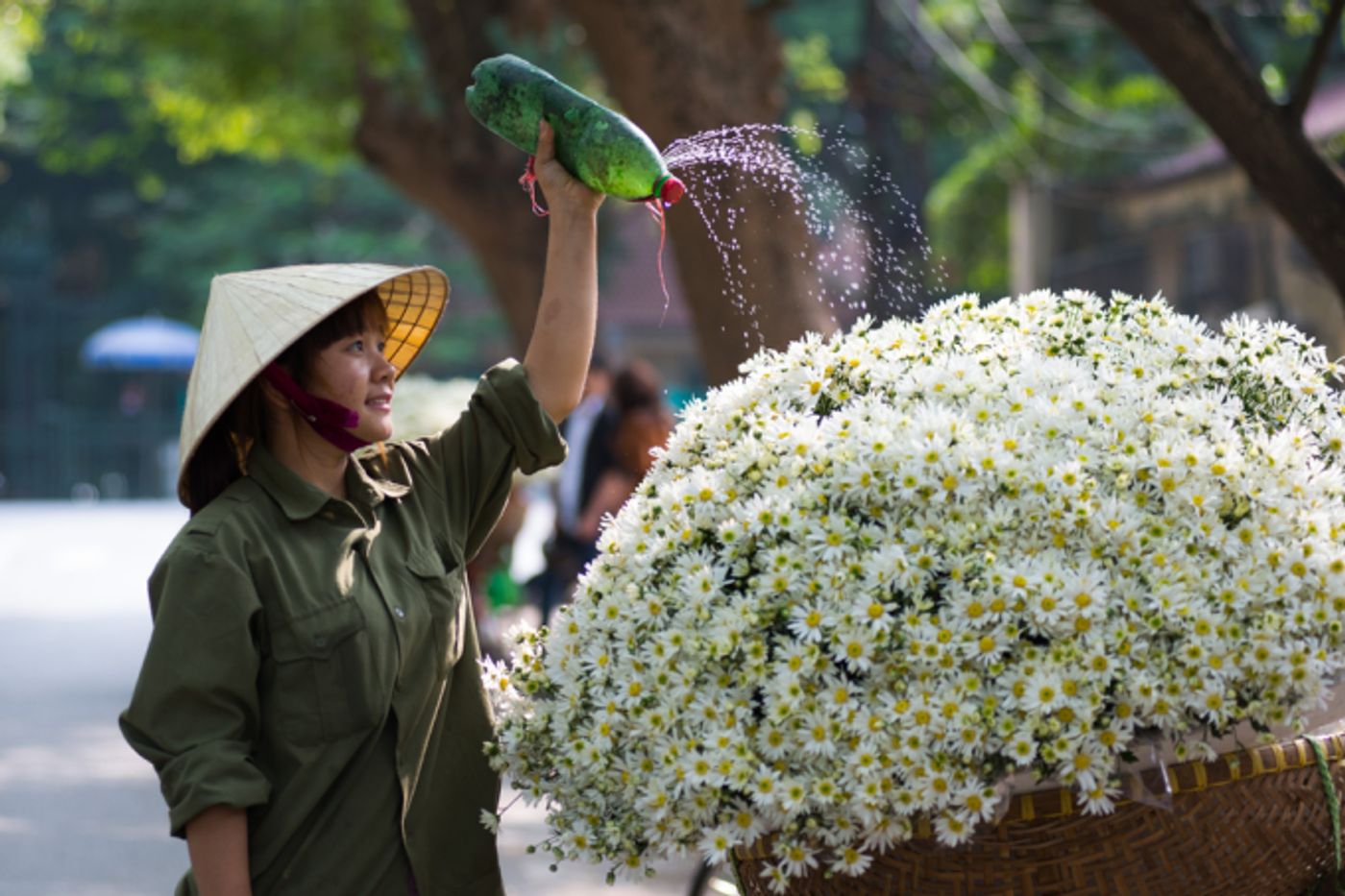 Tap to learn more Hanoi travel guide.
2. Savor the young green rice
Young green rice, known as "com," is an essential part of autumn in Hanoi. It's a culinary gem cherished by poets and musicians alike. Street vendors offering this simple but delicious food can be found throughout the city, particularly in Vong and Me Tri villages. This tender treat, wrapped in dong and lotus leaves and tied with rice straw, can be enjoyed as is or turned into various dishes, like sticky rice and sweet soup. Try it with egg coffee for a modern twist.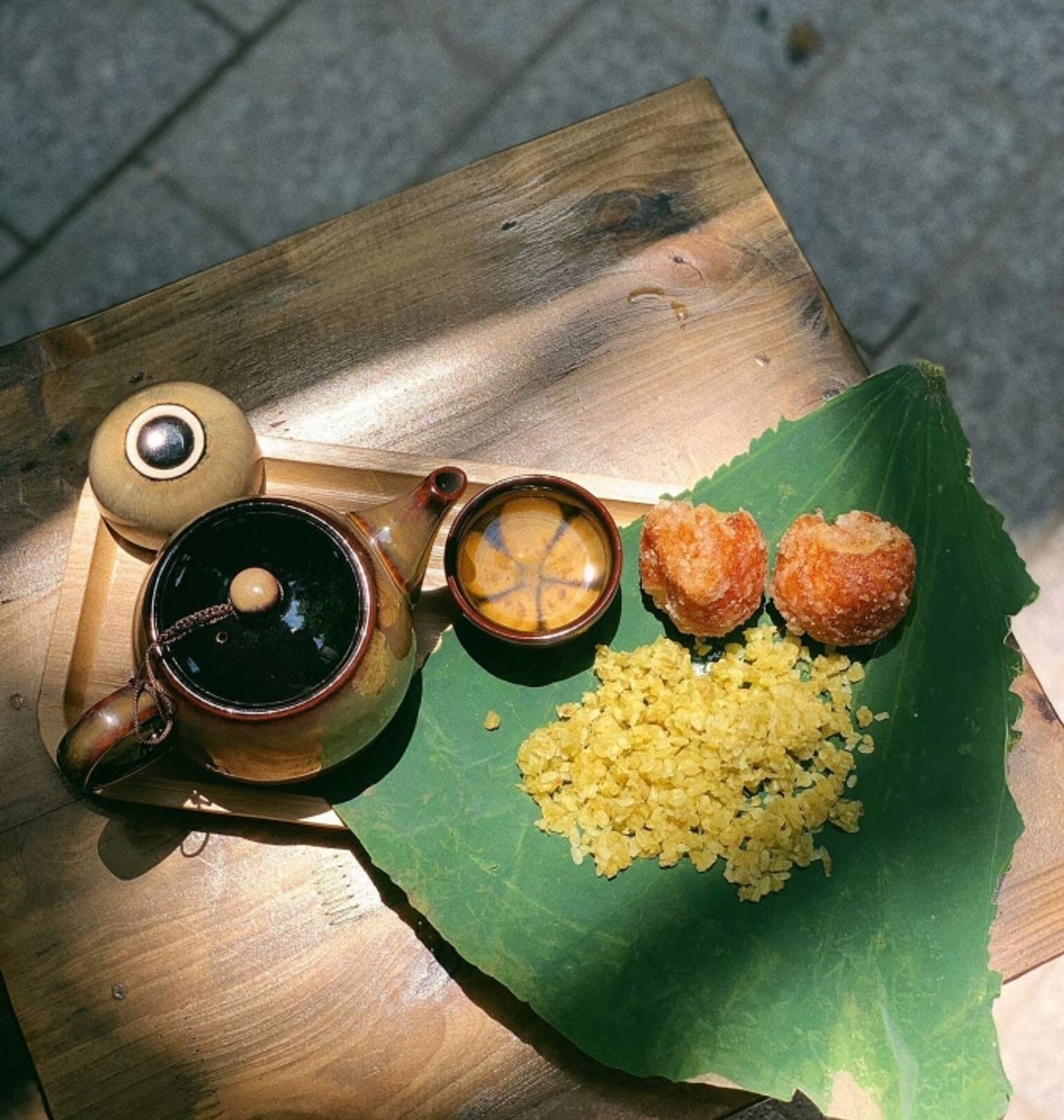 3. Enjoy Coffee Outdoors
Autumn's mild weather and abundant sunshine make it the perfect time for outdoor coffee sipping in Hanoi. Whether you prefer bustling cafes in the Old Quarter or serene hideaways in historic villa courtyards, there's a coffee spot for you. For a tranquil atmosphere, visit cafes in peaceful alleys or charming villa courtyards.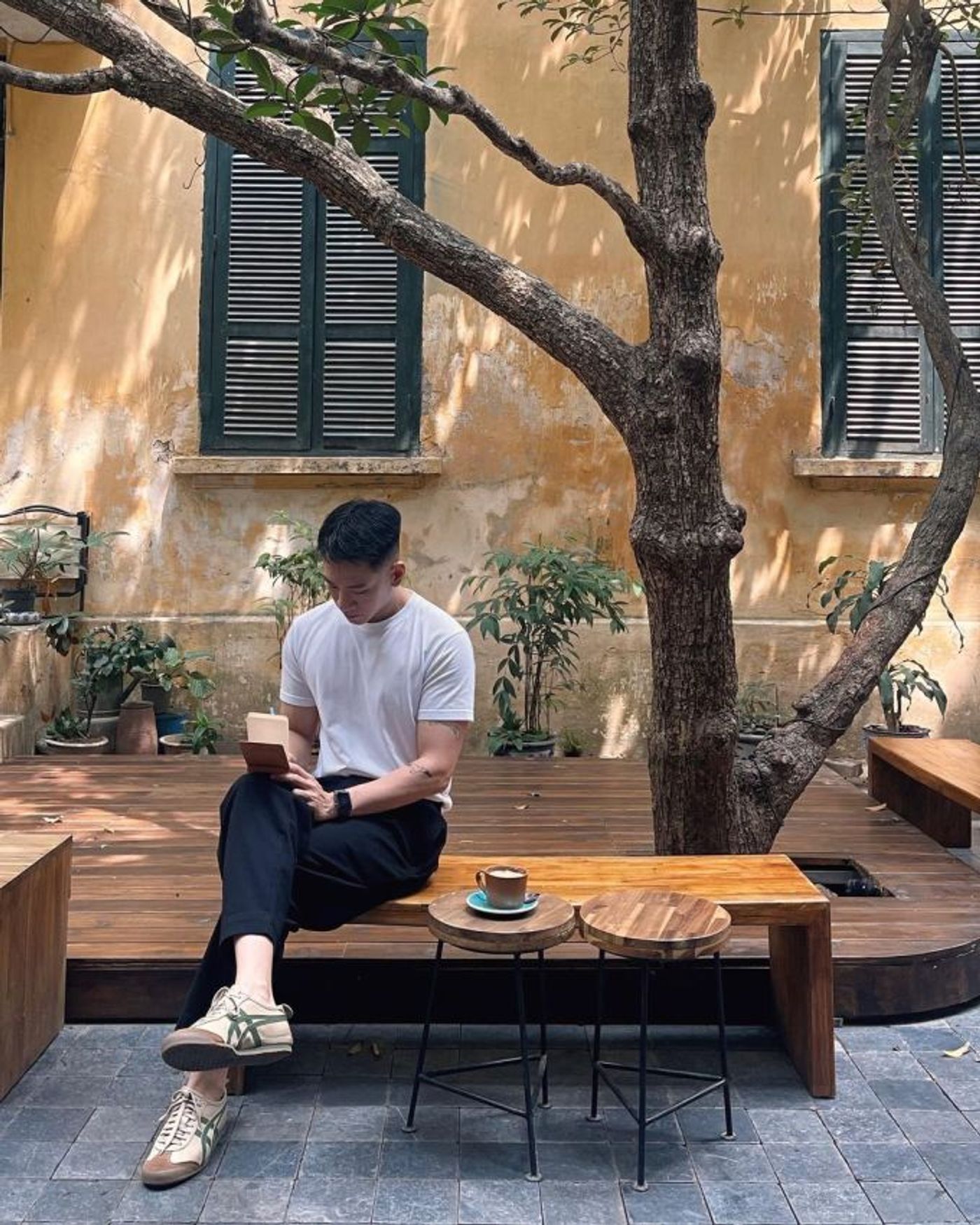 4. Indulge in the flavor of snails
While Hanoi's snail cuisine may not be as elaborate as Ho Chi Minh City's, it offers an array of delectable dishes. Snail restaurants in Hanoi often serve boiled snails in lemon leaves, seasoned with lemongrass and accompanied by ginger fish sauce. In autumn, snails are at their best – plump and crispy. The accompanying dipping sauce creates a harmonious blend of sour, spicy, salty, and sweet flavors.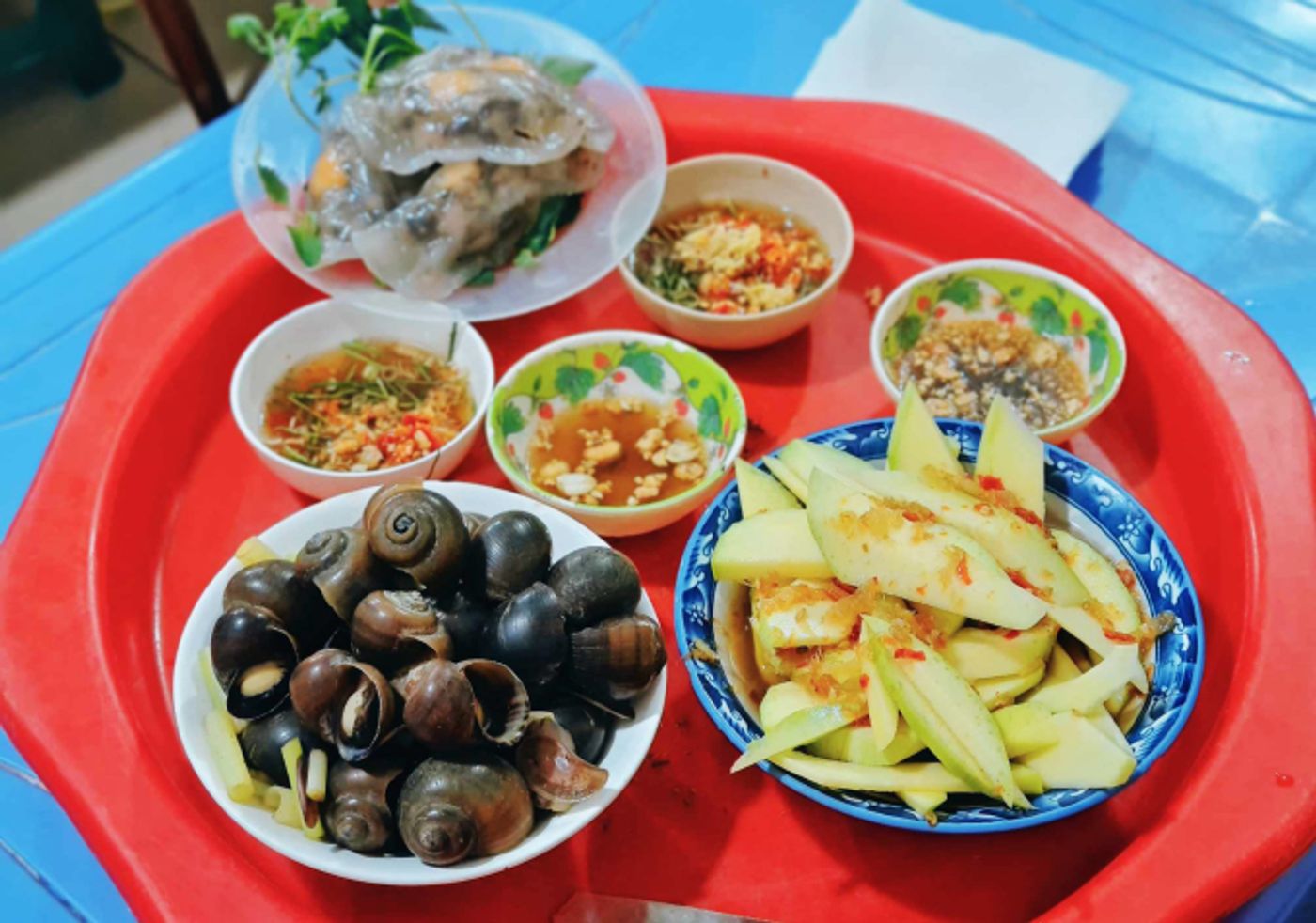 Discover Ho Chi Minh City travel guide.
5. Explore Hanoi on a Double-Decker Bus
Enjoy the autumn breeze on a double-decker open-top bus. Introduced in 2018, it's a hit among tourists, especially during this pleasant season. The bus takes you to the iconic tourist spots and tree-lined streets. The top deck offers an open-air experience and a bird's-eye view of the city. Afternoon it is ideal to avoid the sun and enjoy the captivating West Lake sunset of autumn in Hanoi.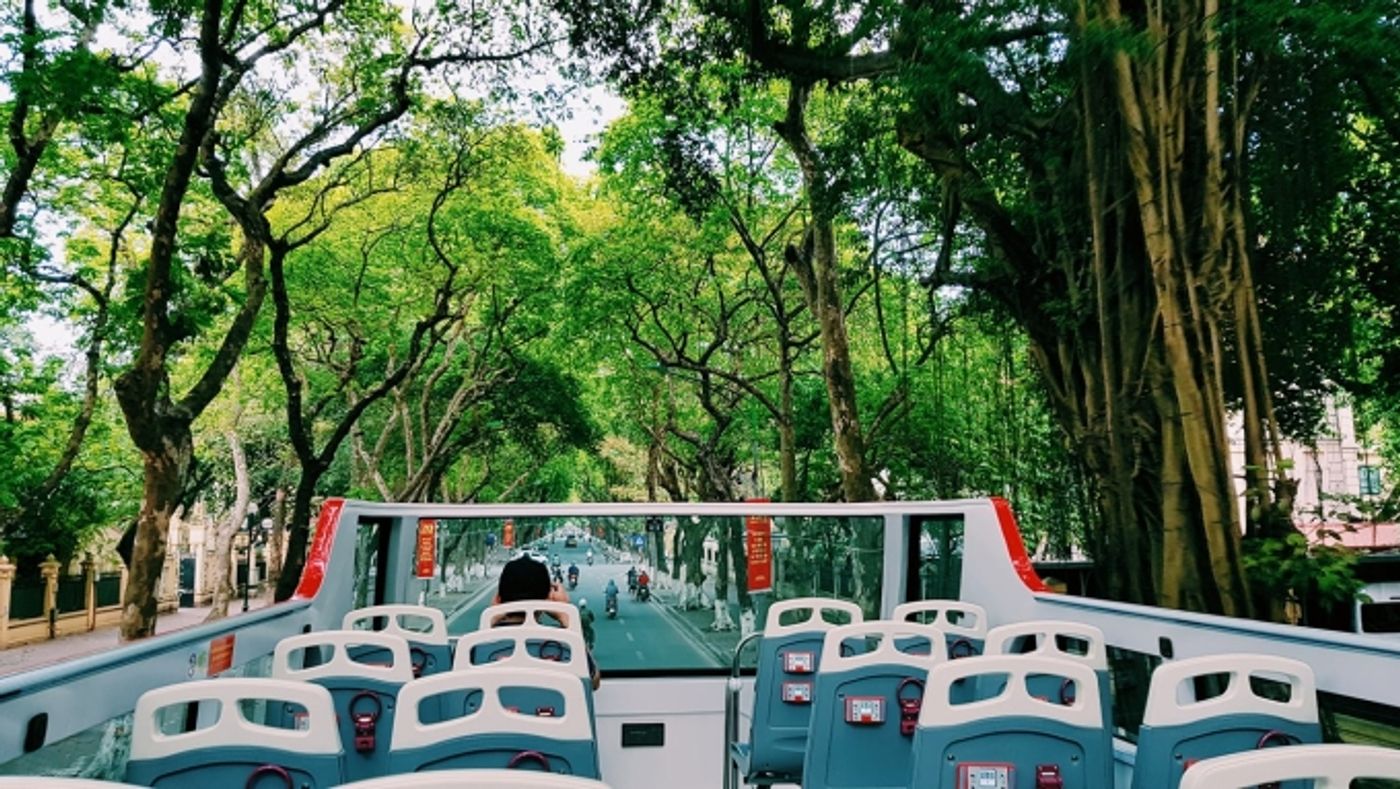 6. Delight in Trang Tien ice cream
It's time to explore the local favorite – Trang Tien ice cream. This beloved treat has been an institution in Hanoi since 1958, located near Hoan Kiem Lake on Trang Tien Street. Enjoy classic flavors like chocolate, coconut milk, green rice, green beans, and taro. The shop's cozy ambiance invites you to savor your ice cream right there. Recently, a pink guava flavor gained fame on social media with glowing reviews.
7. Witness the mesmerizing West Lake sunset
Don't miss the chance to witness the breathtaking sunsets at West Lake, known as Hanoi's most scenic spot for sunsets. During the clear autumn days, you can savor the sunset nearly every evening. Join locals and fellow tourists at lakeside cafes or along the pedestrian path to capture the beauty of the sunset. Rent a bicycle for a lakeside ride or unwind at venues offering splendid lake views.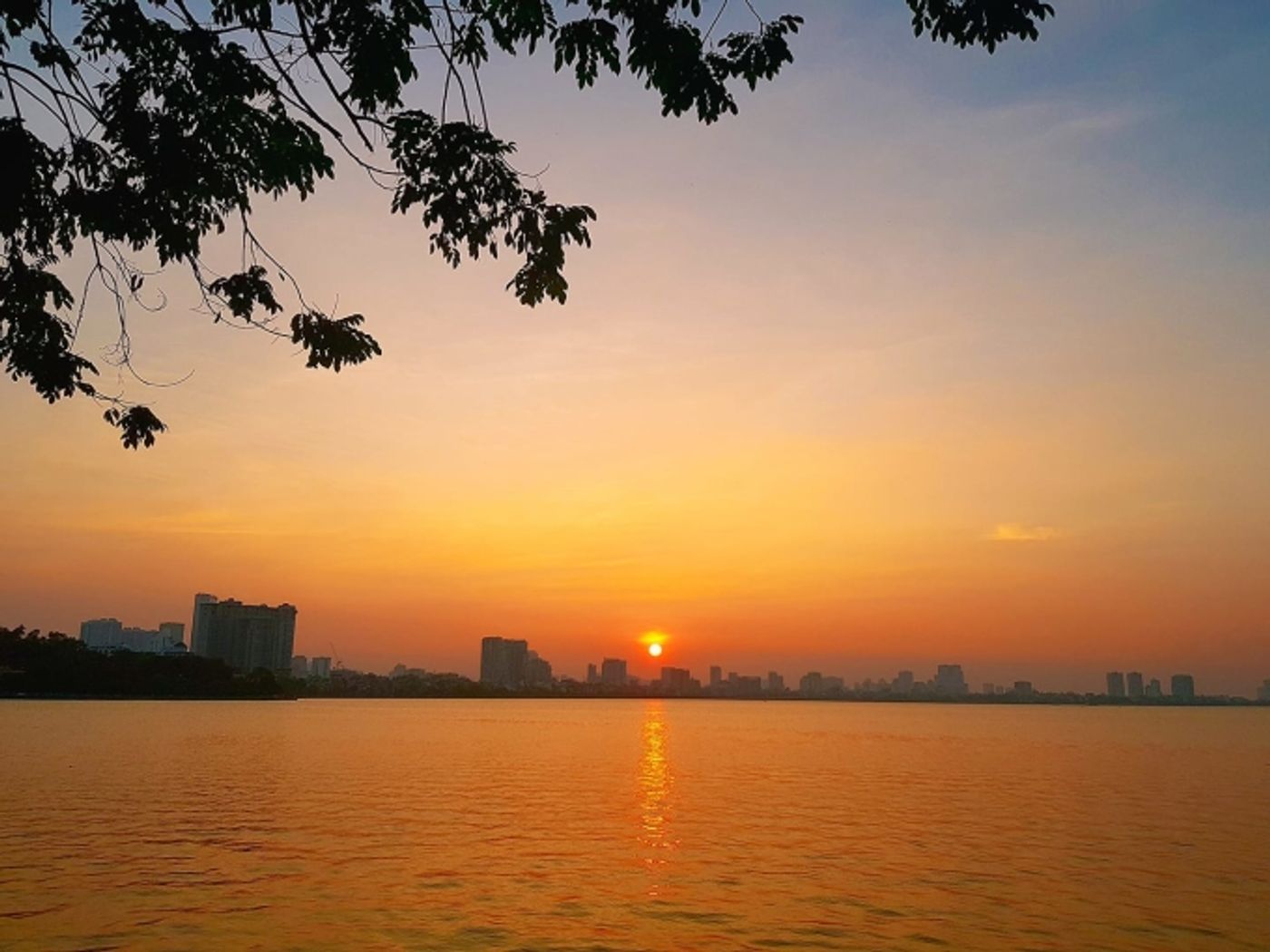 Check for Vietnam travel guide.
Embrace the beauty of autumn in Hanoi with these wonderful experiences, and make unforgettable memories in this enchanting city.
Plan your trip to Hanoi here.
As the Largest Aviation-Tourism corporation in the country, Vietravel consistently provides high-standard services at the most competitive prices so that you can discover the beauty of not only Vietnam but all of Southeast Asia.
Please contact us for more information
Vietravel – Asia's Leading Tour Operator
Hotline: (84) 35 235 61 61
Email: [email protected]
Website: www.vietravelasia.com
#VietravelAsia #Vietravel #Vietnam #HanoiAutumn #travel