6 popular festivals in Vietnam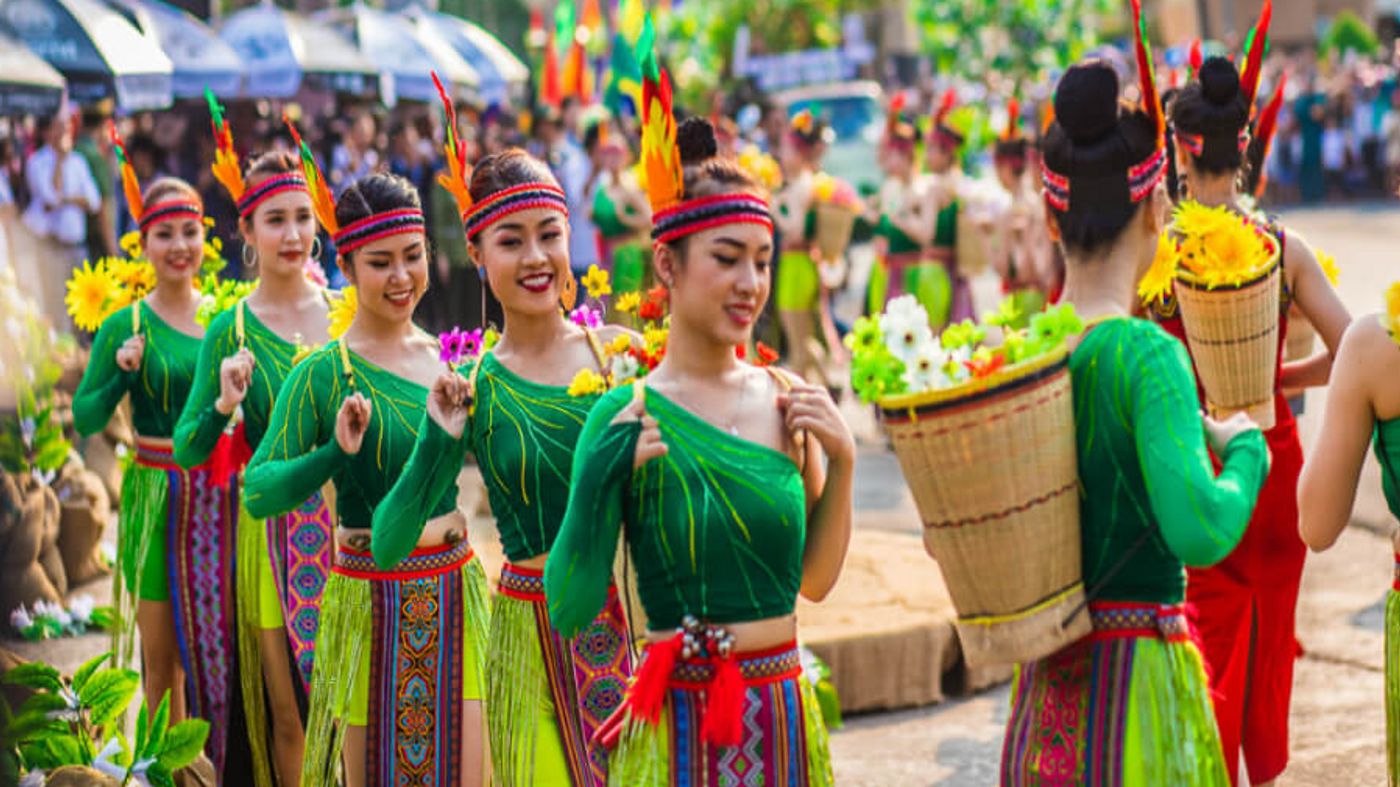 One of the best ways to make sure that your trip to Vietnam is an unforgettable one is to plan it around the time of the festivals celebrated in the country. Inspired by the Chinese Lunar calendar, most of the cultural events and festivals in Vietnam are celebrated during specific times of the year.
These festivals will not only let you witness and absorb the culture of the country but also give you a soul-touching experience. So, the next time you visit Vietnam, keep these festivals in mind to turn your holiday into extraordinary!


Hue Festival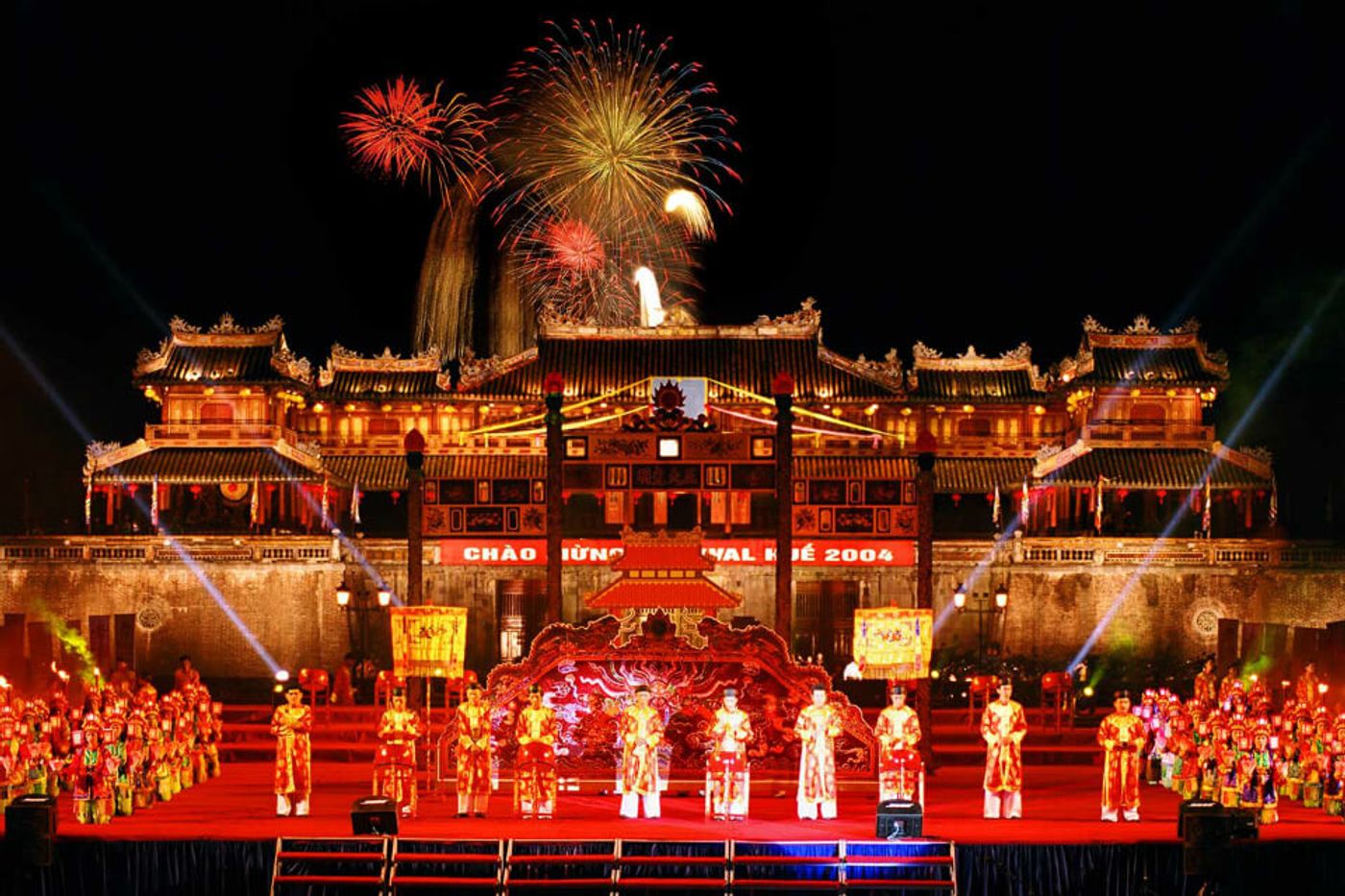 This Vietnam music festival is one of the major Vietnamese festivals and celebration that takes place every two years in the UNESCO-listed Hue City. Experience and enjoy an amazing array of games, cultural events, and performances that is held for a week.
In this one of the music festivals in Vietnam activities like dialogue of drums and percussions, Hue Poetry Festival, and Ao Dai Fashion Shows, human chess, boat racing, kite flying, and more, there will never be a dull moment in this festival. You can also enjoy art exhibitions, film screenings, acrobatics, puppetry, and street performances that are a part of traditional customs practiced by the Nguyen Dynasty back then.


Mid-Autumn Festival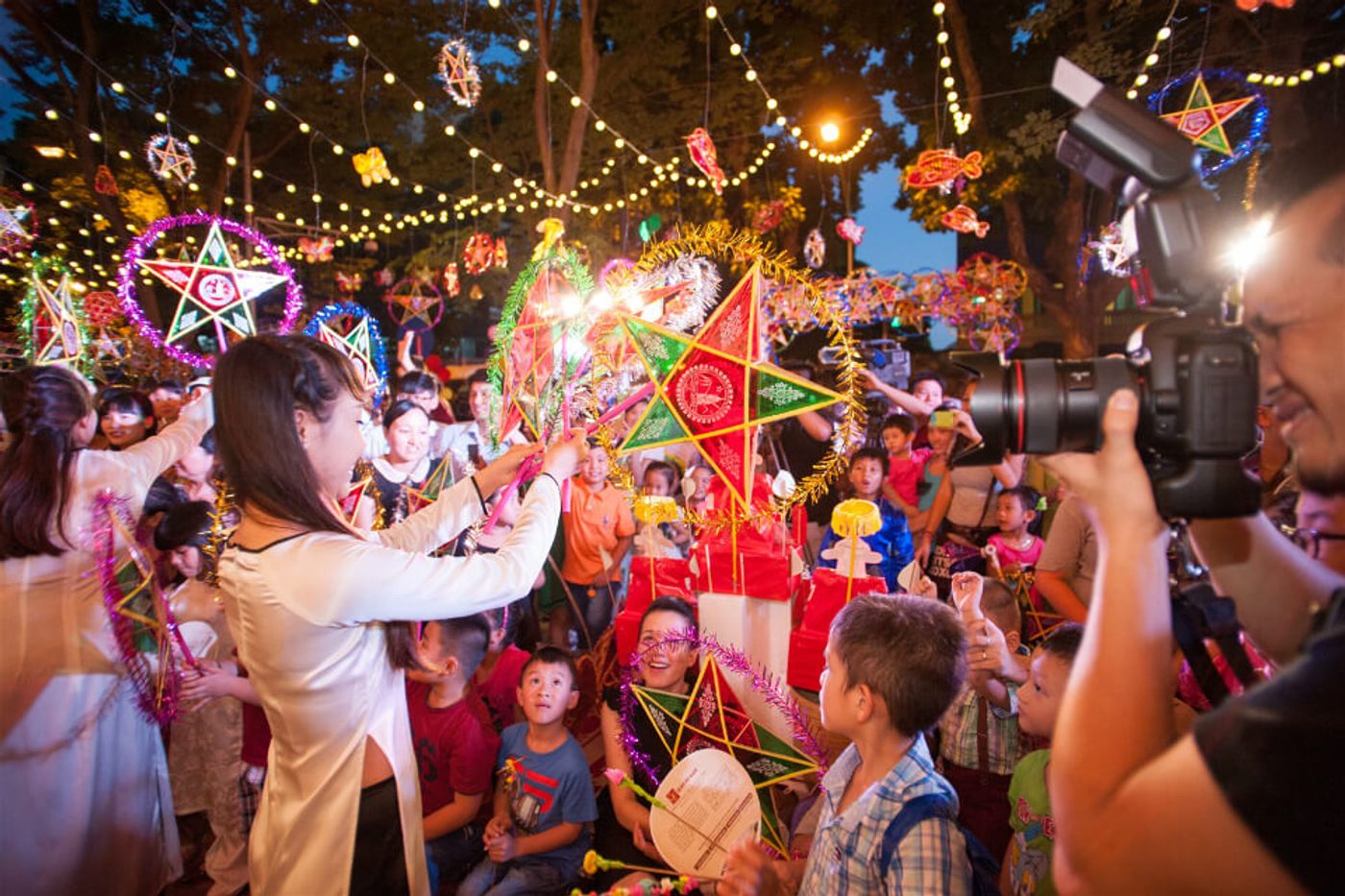 The Mid-Autumn Festival, or Tet Trung Thu, is marked with fanciful lanterns to help a legendary moon-bound figure back to Earth.The Mid-Autumn Festival is a favorite with children, as the occasion calls for more toys, candies, fruit, and entertainment than any other time of the year. Mid-Autumn parties serve cakes including the banh deo and banh nuong, which are shaped like fish and the moon. Finally, lion dances are commonly performed by traveling troupers who go from house to house to perform for a fee.


Lim Festival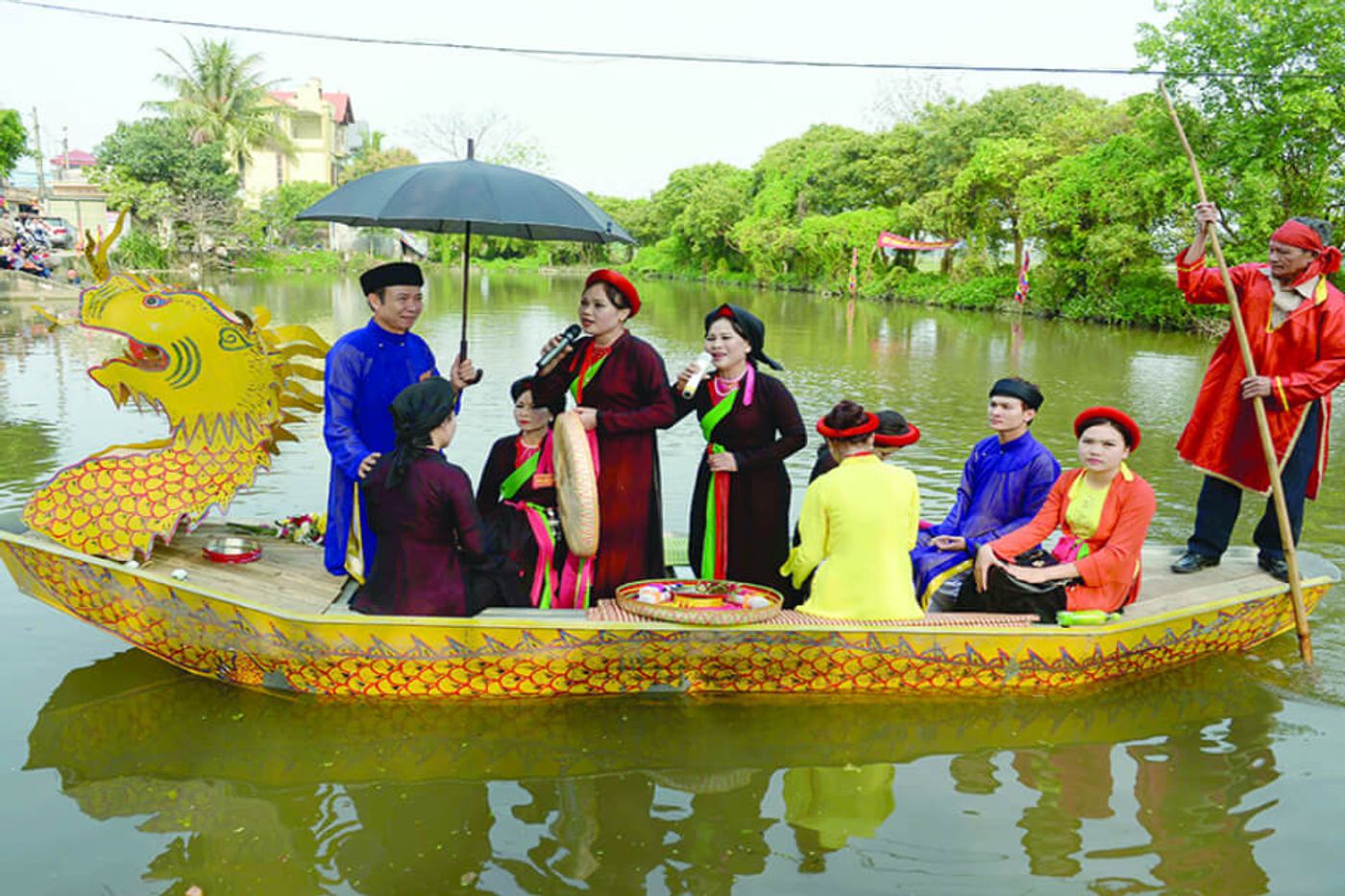 One of the traditional festivals in Vietnam 2019, Lim Festival is the celebration of 'Quan Ho' singing. On this day, people in Vietnam play local games like tug-of-war, bamboo fighting, and wrestling. But the main highlight of this event is the choir singing where people dress up in colorful traditional costumes and sing local folk songs. It is one of the amazing ways for travelers to explore and learn about the traditions and culture of Vietnam.


Tet Nguyen Dan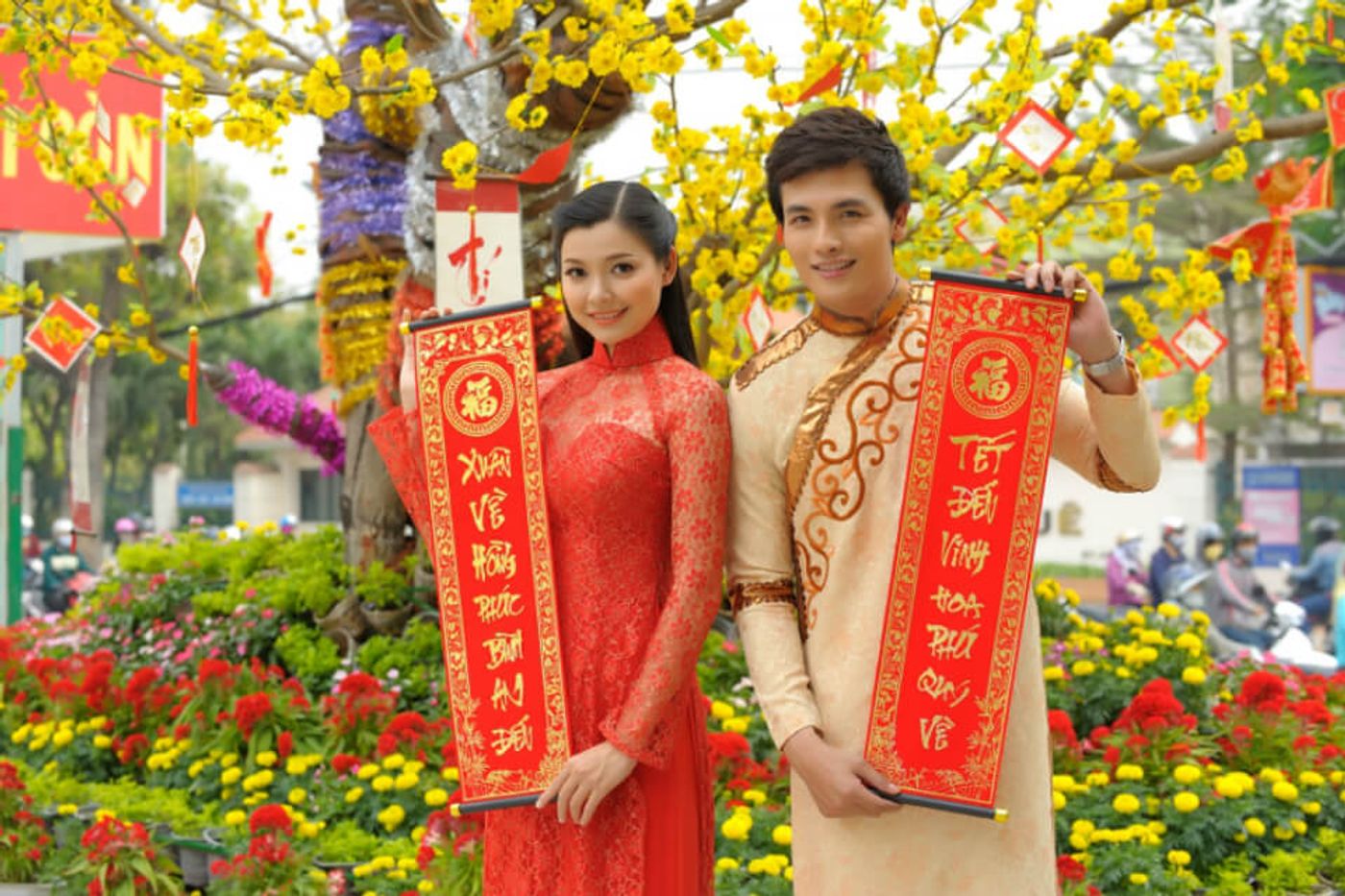 Tet Nguyen Dan marks the beginning of the Lunar New Year in the Vietnamese calendar and is certainly one of the most revered festivals in the country. Deep rooted in the traditional values of family integration and worship of deities, this holiday is an occasion for the entire family to get together and indulge in rituals such as lighting fireworks, visiting temples, giving out flowers. This is an amazing time to be in Vietnam, for you can feel the spirit of the day reverberating through the atmosphere.


Phu Giay Festival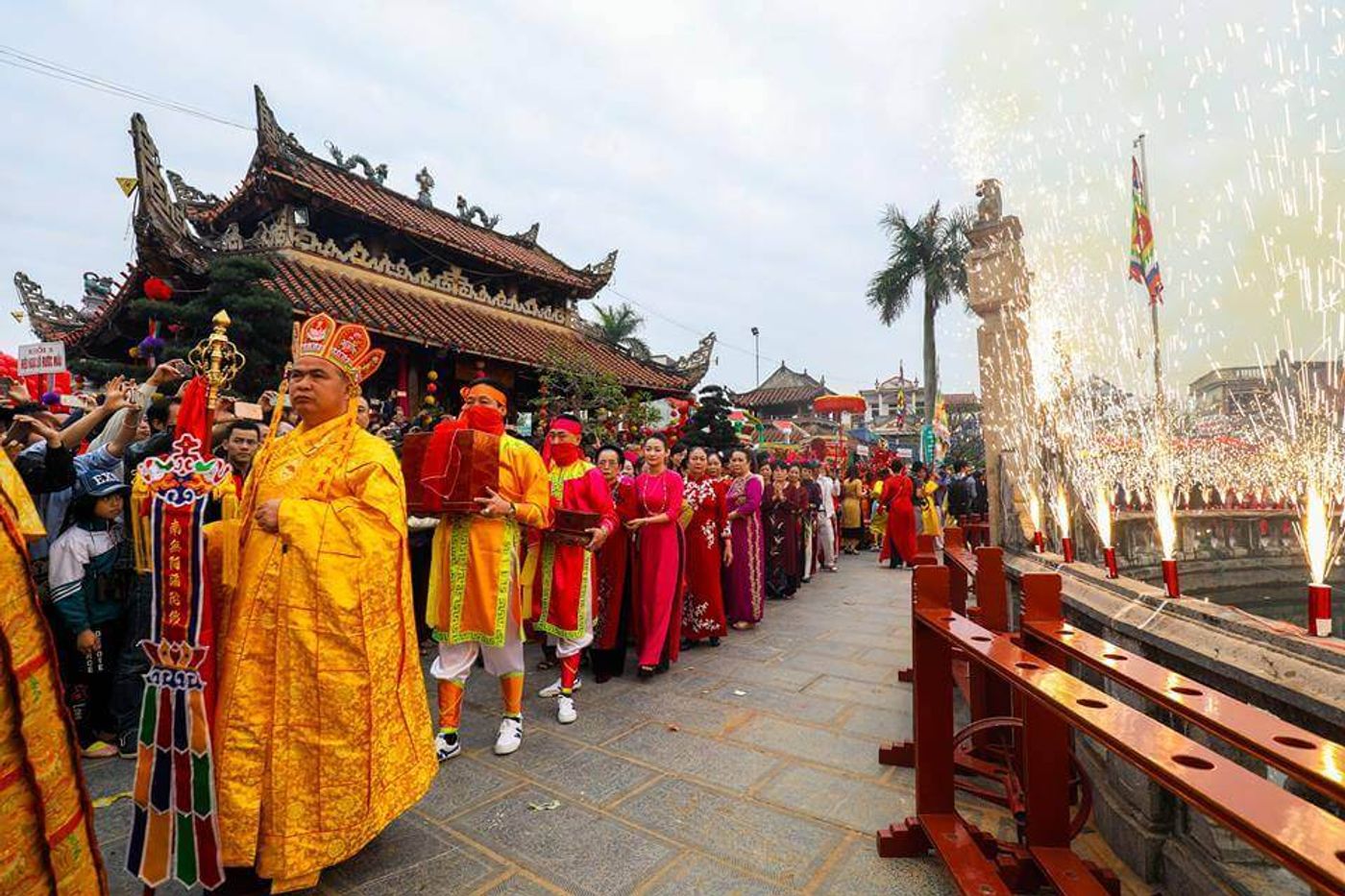 Dedicated to the goddess Lieu Hanh of Phu Giay Pagoda, this festival is a vivid celebration that is believed to bring good fortune upon its people. Pilgrims wear traditional Vietnamese clothing and carry embellished bamboo relics to the temple of the goddess. As a part of rituals, various games like capture-the-flag, human chess, lion dancing, and wrestling are played to celebrate the day. Many colourful presentations of folk dance, classical songs, satirical musical theatre and chamber music are also a part of the festivities.




Huong Pagoda Festival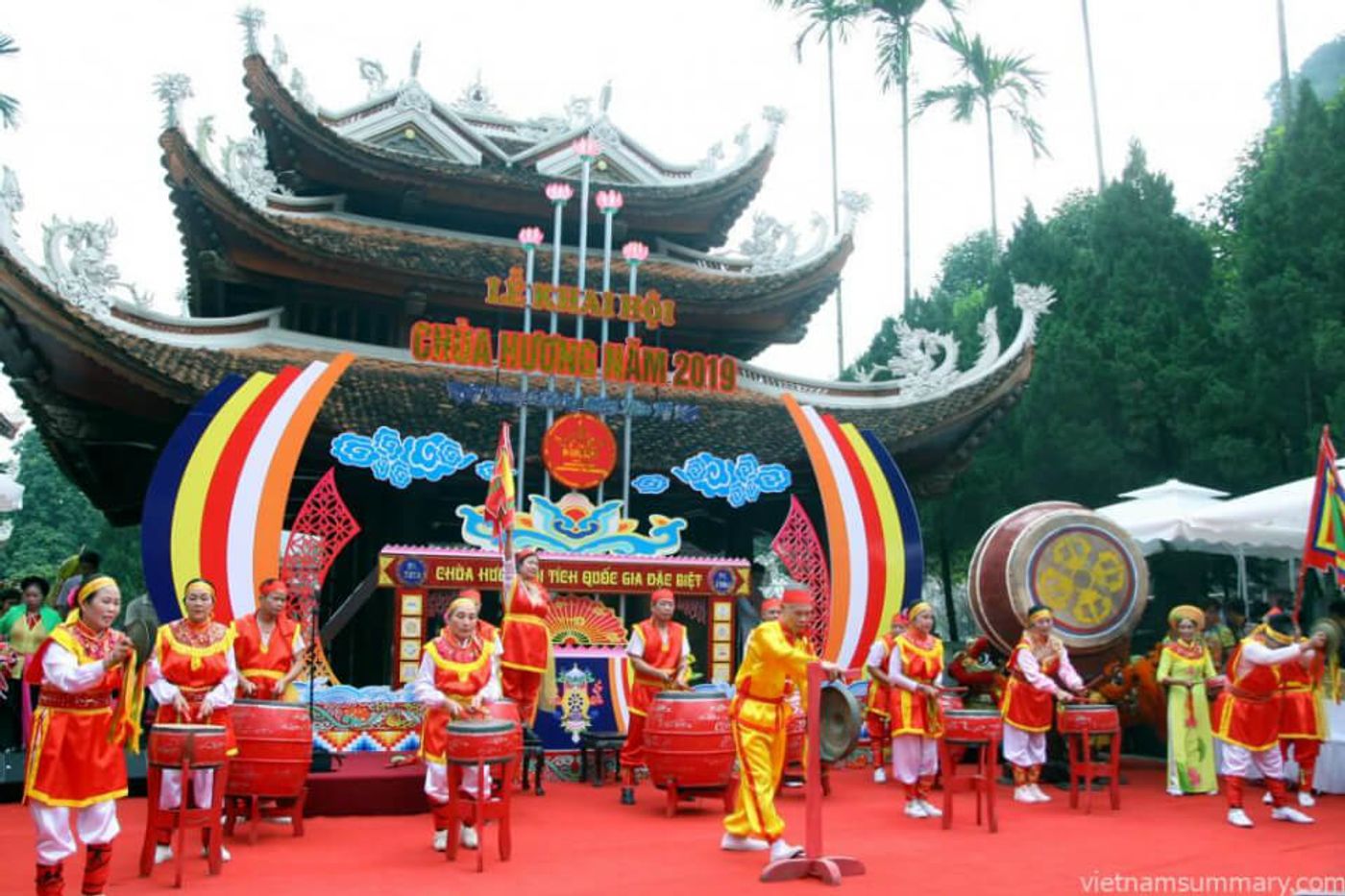 Photo Vietnamsummary
Huong Pagoda Festival is another extremely important one. It is the most famous pilgrimage site in the country that welcomes thousands of pilgrims who make their way to the sacred caves to pray for a happy, and a prosperous year ahead. During this Vietnamese festival, devotees travel through a scenic gauntlet to get to the caves. Pass through a picturesque landscape of limestone mountain via a boat, rice paddies, walk past historical shrines and about hundreds of steps made of stones to arrive at the ultimate destination.
Source Internet