5 busiest streets in the Old Quarter, Ha Noi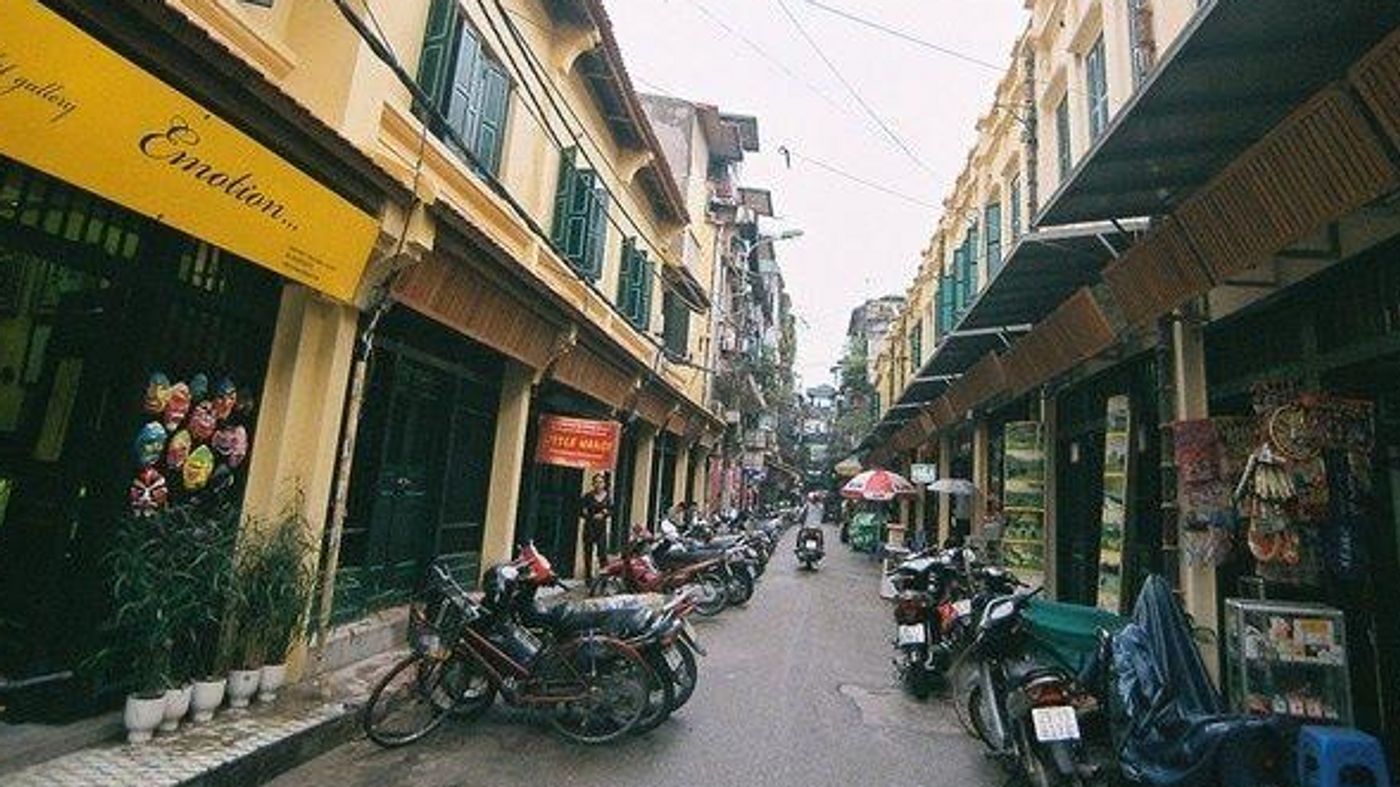 Old Quarter, also known as The 36 Streets, is a must-visit destination if you have a chance to stop by Ha Noi - the capital of Vietnam. Not only are the 36 streets crowded with both locals and tourists but they are also full of historic charms.
Hang Bac Street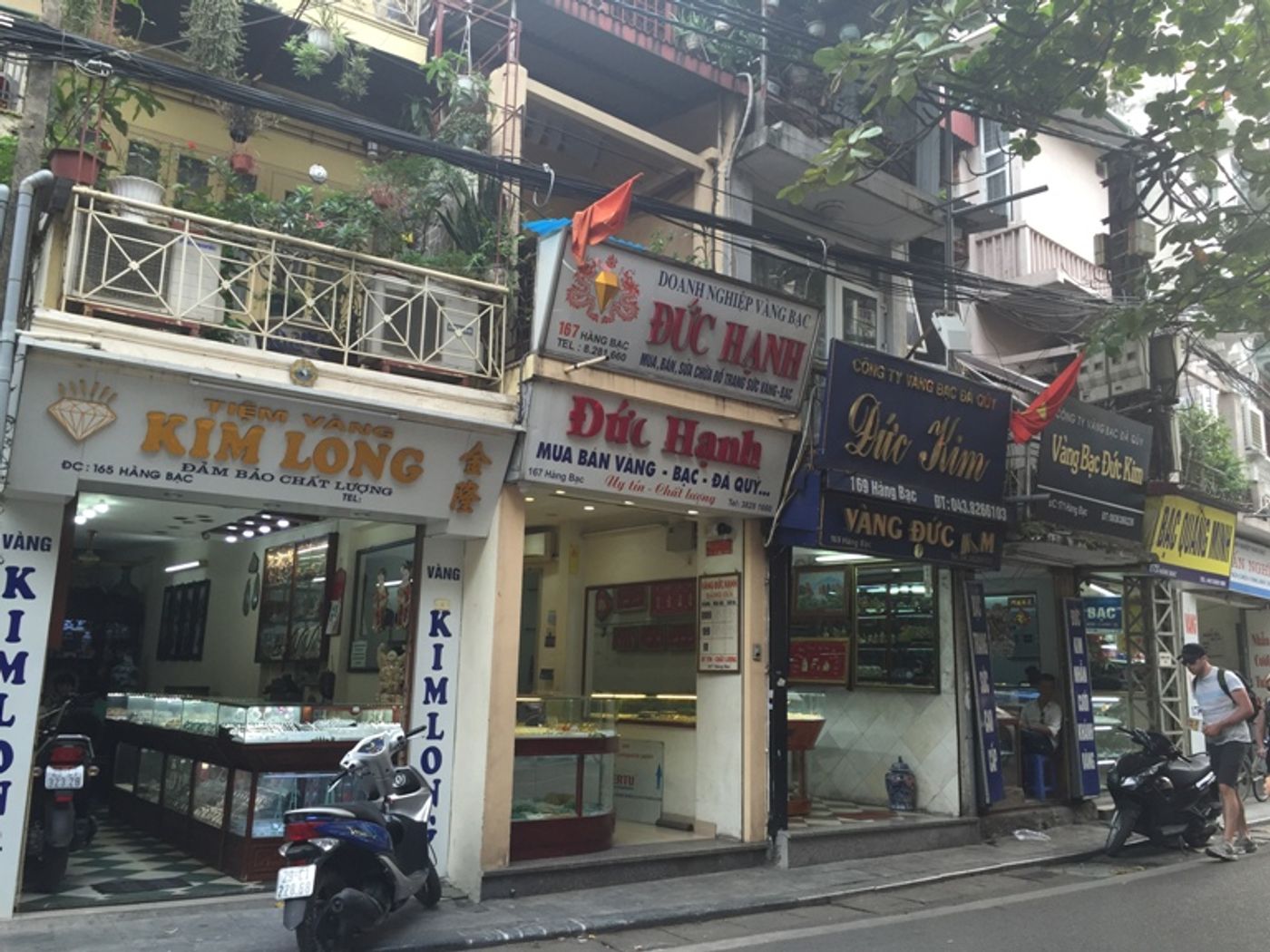 Hang Bac Street used to be called "Rue des changeurs" which literally means "street for money changers" during the French colonial era. The name was changed to "Hang Bac" after 1945. "Bac" means "silver" and that is what they mostly sell in this street: jewellery, gemstone and even gold.
Hang Duong Street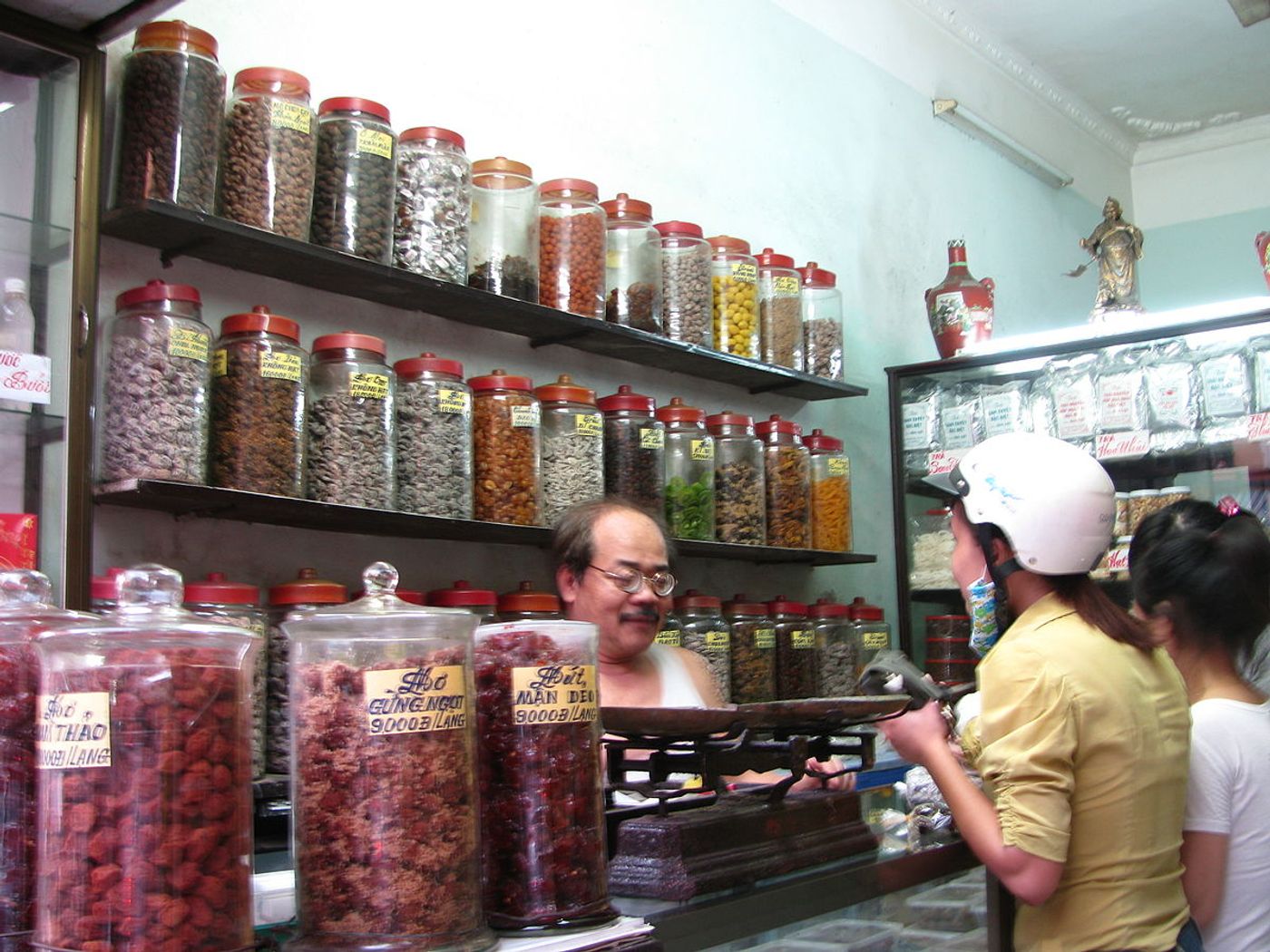 Hang Duong Street used to be called "Rue du Sucre" and this street is famous for selling sweets, jams and especially "o mai" (salted dry apricot) as "duong" literally means "sugar". Hang Duong Street is the busiest during Mid-Autumn Festival thanks to parents buying sweets for their children.
Hang Dao Street
Hang Dao Street is one of the most significant streets in the Old Quarter. It used to be called "Rue de la Soie" which means "street selling silk". In the present days, Hang Dao Street doesn't exclusively sell silk cloth or fabric anymore, instead it sells all kinds of goods such as adornments, clothes, watches, etc.
Hang Bong Street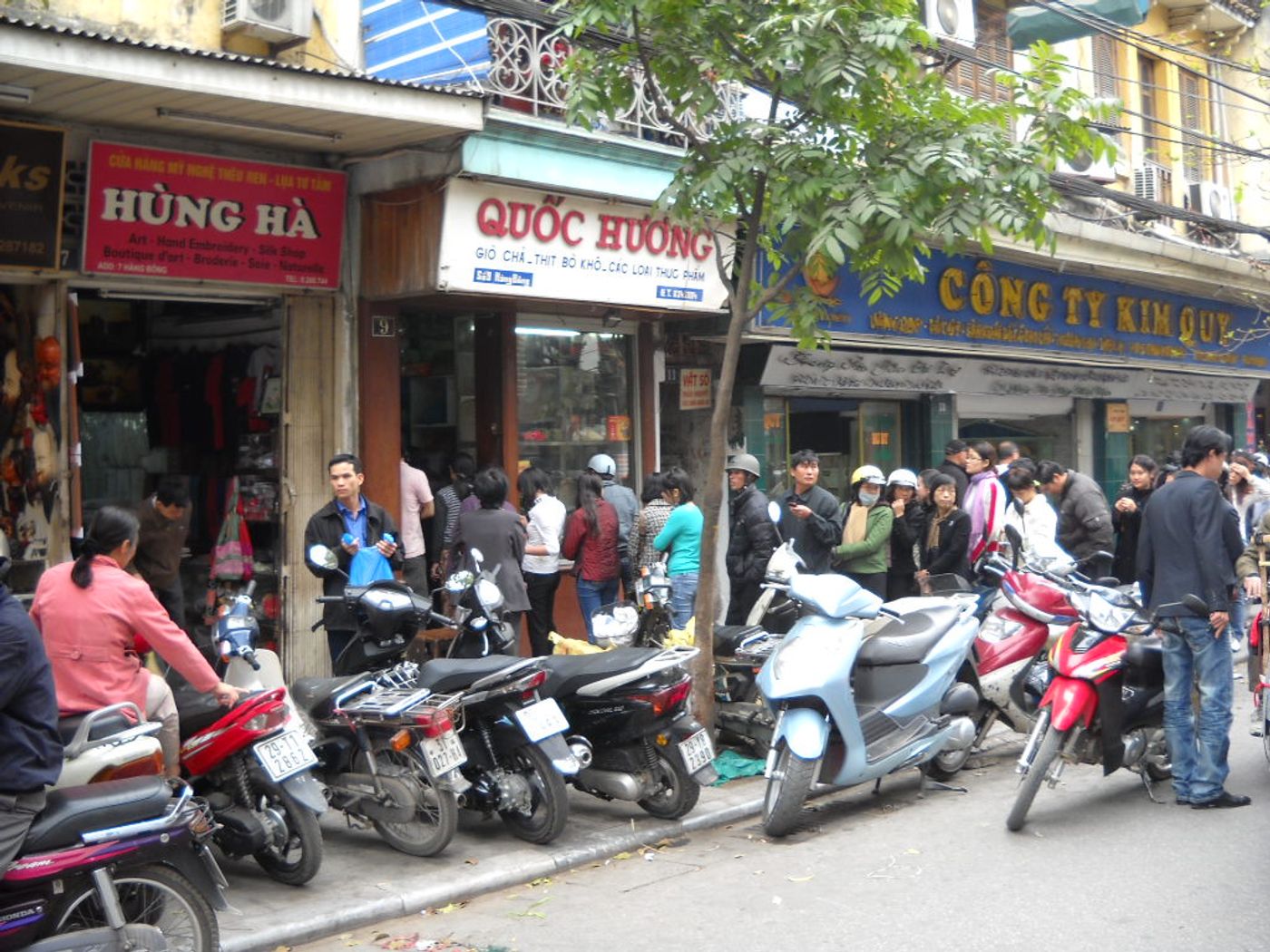 Hang Bong Street is a top spot for history lovers as this street still remains many old shrines, temples and what's left when it was still called "Hang Hai", "Hang Bong Dem", "Hang Bong Lo", etc. In the past, its French name is "Rue de Coton" and now it's a favourite gathering place of teenagers as some of the best "nem chua ran" stores are all in this street.
Ma May Street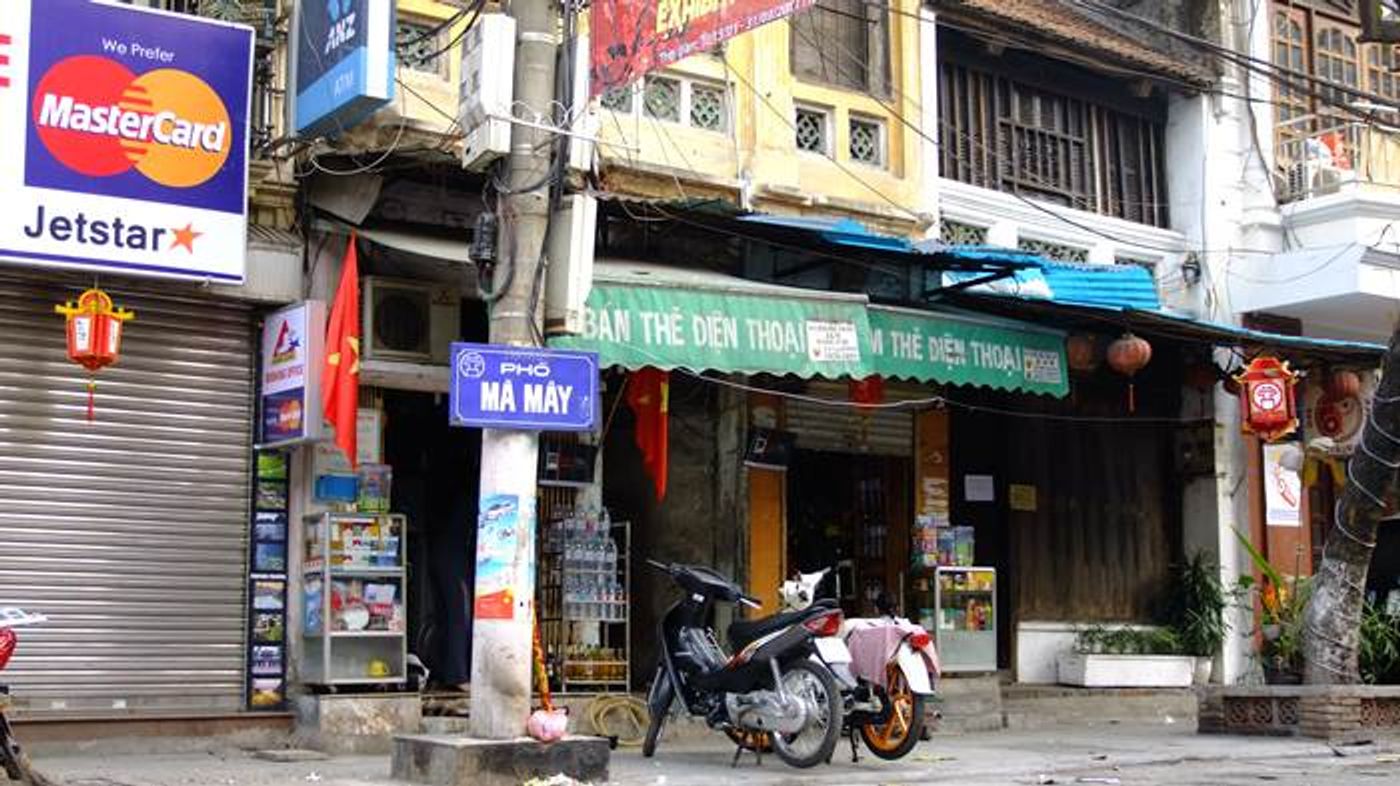 Its name "Ma May" is a combination of Hang Ma Street and Hang May Street. Its name used to be "Rue des Pavillons Noirs". Now the street is mostly for travelers as it is full of motels, hotels, and travel agencies. You can spot lots of foreigners walking along the street every day.