5 best bubble tea shops in Saigon, Vietnam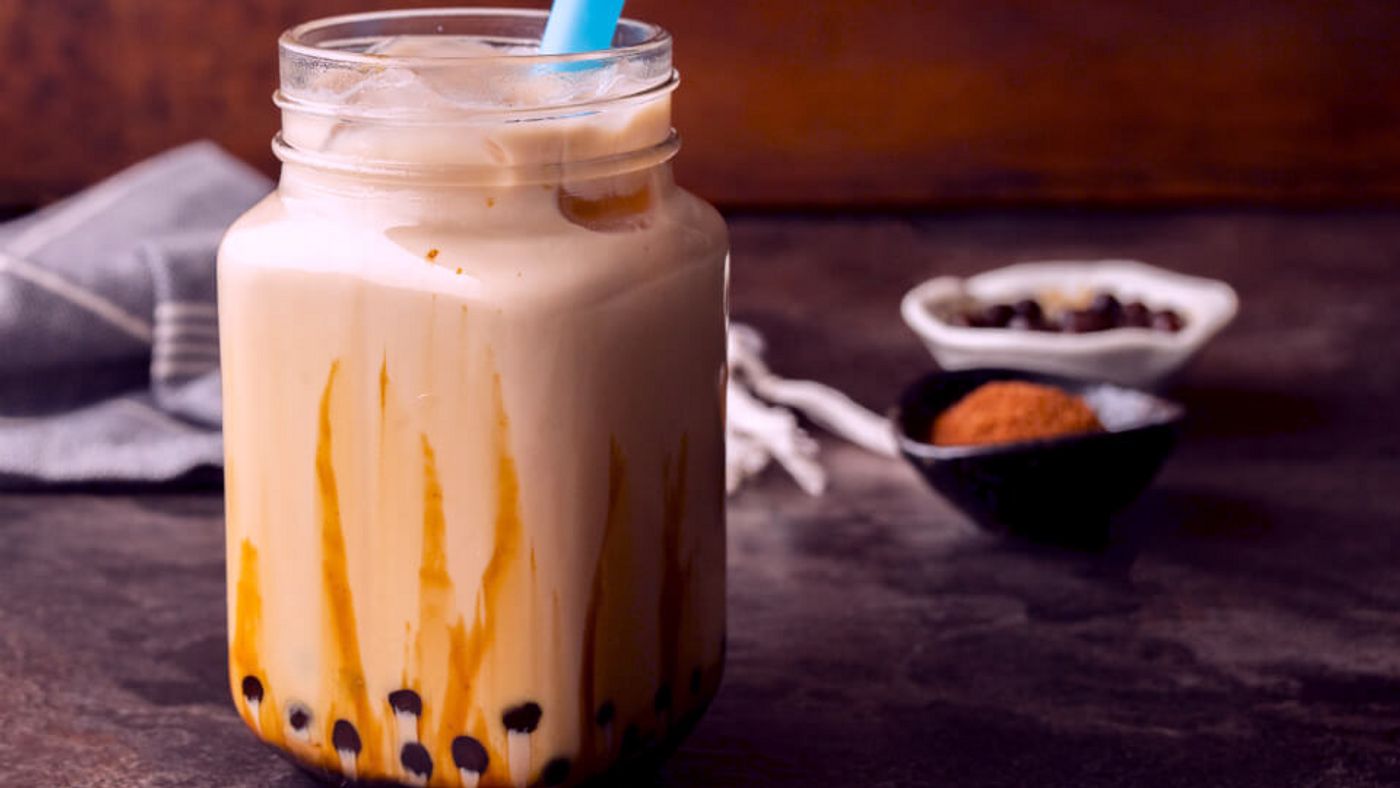 Anyone who sets foot in Saigon probably would notice right away that they almost have a milk tea shop on every corner. It can be a little overwhelming for those who are not milk tea expert but want to give the drink a try.


Koi Thé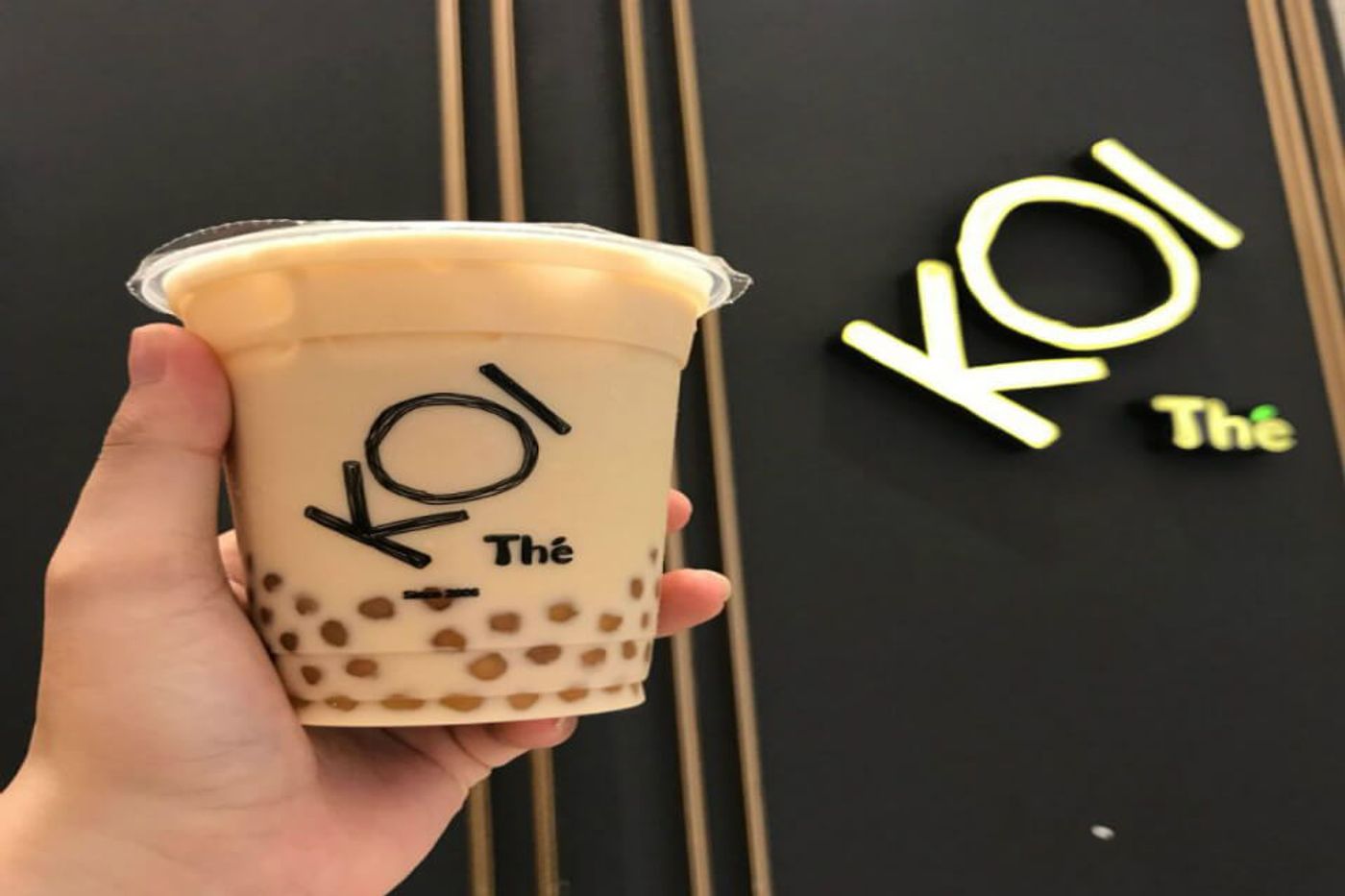 Inspired by a dream of traveling around the world, the founder of Koi wanted to bring his tea with him everywhere that he went. Today, his dream has come to Hawaii, Tokyo, Australia, and obviously here to Ho Chi Minh City. At Koi, we asked locals what their in-house favorites were. After tallying up the poll, we have at the top of our list, black tea macchiato, green tea macchiato, milk tea green tea, and peach macchiato.
With larger than life clear glass window panes and black walls decorated with white chalked-on buildings and high stools and hardwood tables, Koi gives off a distinct San Francisco vibe. The high ceilings and hanging chandeliers complement each other to give a more luxurious feel to this chic boba shop. Koi has several locations across Ho Chi Minh City, so be sure to bookmark your favorite one.


Hot & Cold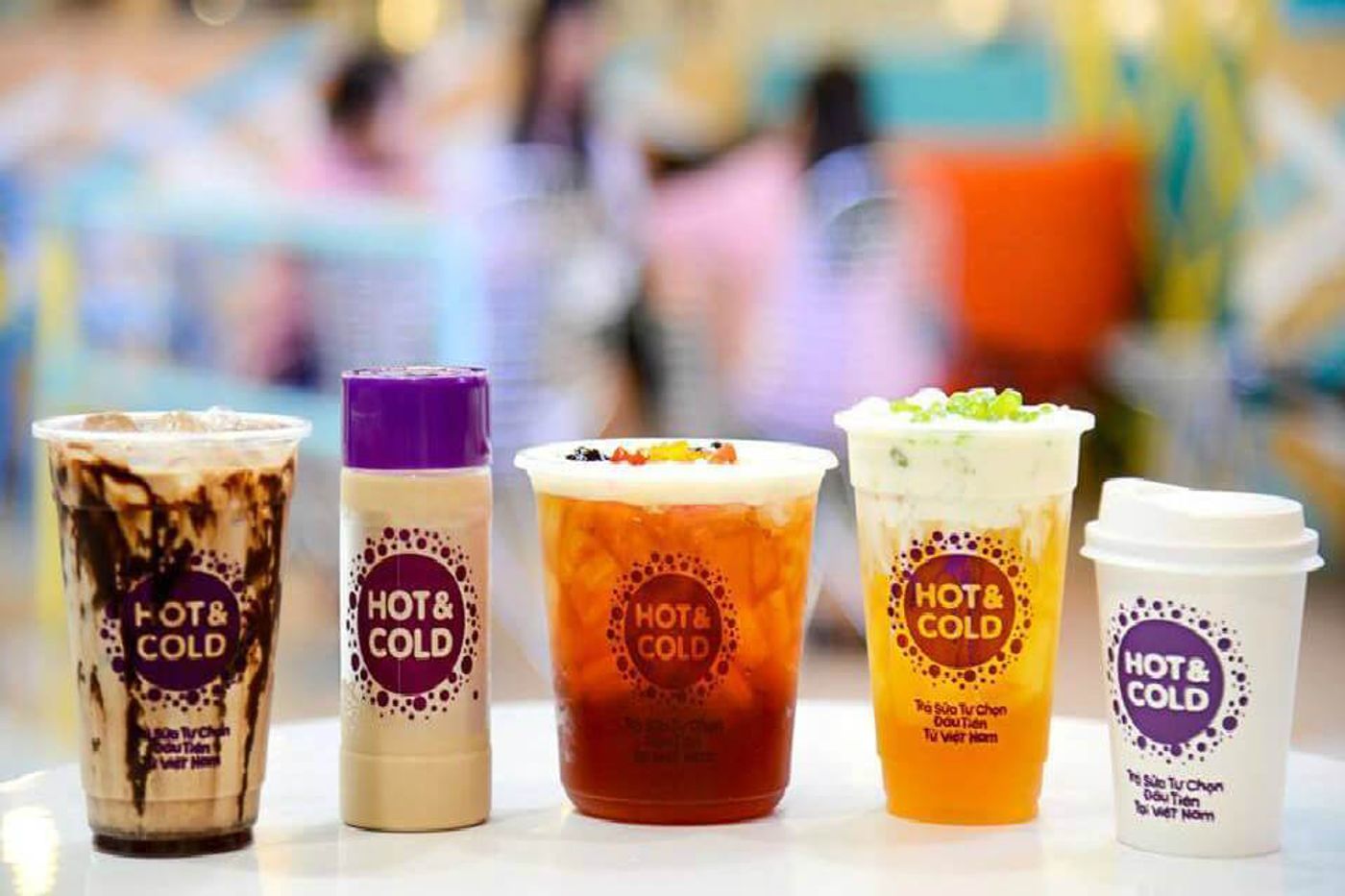 Hot & Cold is probably the pioneer milk tea shop when it comes to letting customers customize their drink. The process is easy, quick and intuitive. After choosing your favourite milk tea, you proceed to pick the toppings, flavour and pudding. The two most popular combos here are Combo Hawaii Cocktail and Combo Milk Smoothie.Besides milk tea, you could try a variety of skewers, such as prawn tempura, four-color shrimp-ball stuffed with taro, surimi, crab ball stuffed with green sticky rice, and swirl fries. Most Hot & Cold shops are decorated colorfully and have big, air-conditioned spaces. They are also among the cheapest in town and have become popular among teens.


Ding Tea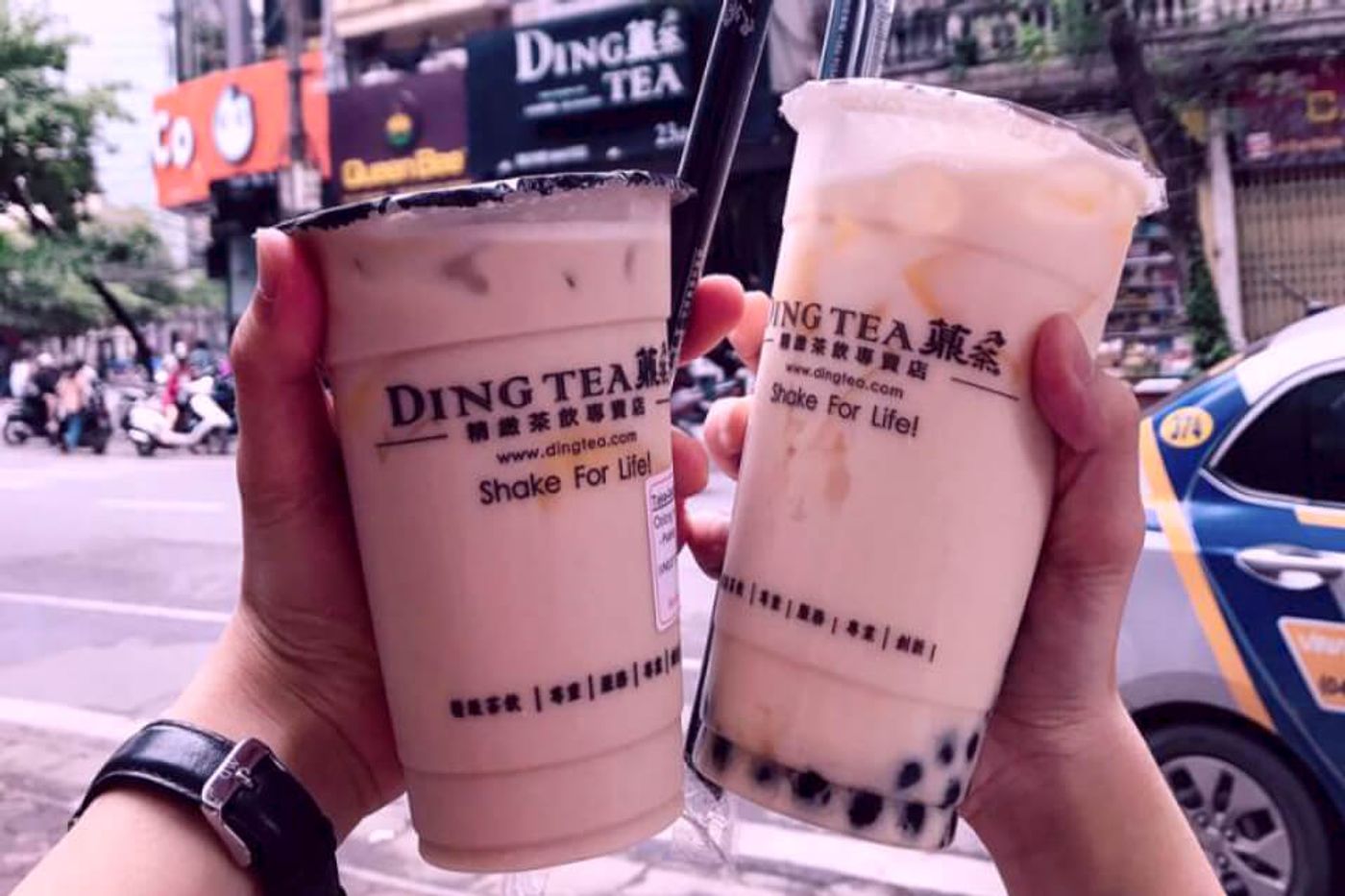 Located in District 3, this trendy boba shop is the spot for Saigonese youngsters. Step in and you will be welcomed by the contemporary atmosphere, minimalist city skylines adorning the walls, dim lights spurring deep conversation, polished hardwood shelves for a more urban, simple feel, superb design, really. Known for its Hokkaido Milk Tea, Jasmine Milk Tea, and Pearl Milk Tea, Ding Tea is located in the heart of District 3 at 45B Cao Thang Street. Ding Tea has really taken the Asian continent by storm, with stores in Taiwan, Japan, China, Myanmar, and Brunei, just to name a few.


Phuc Long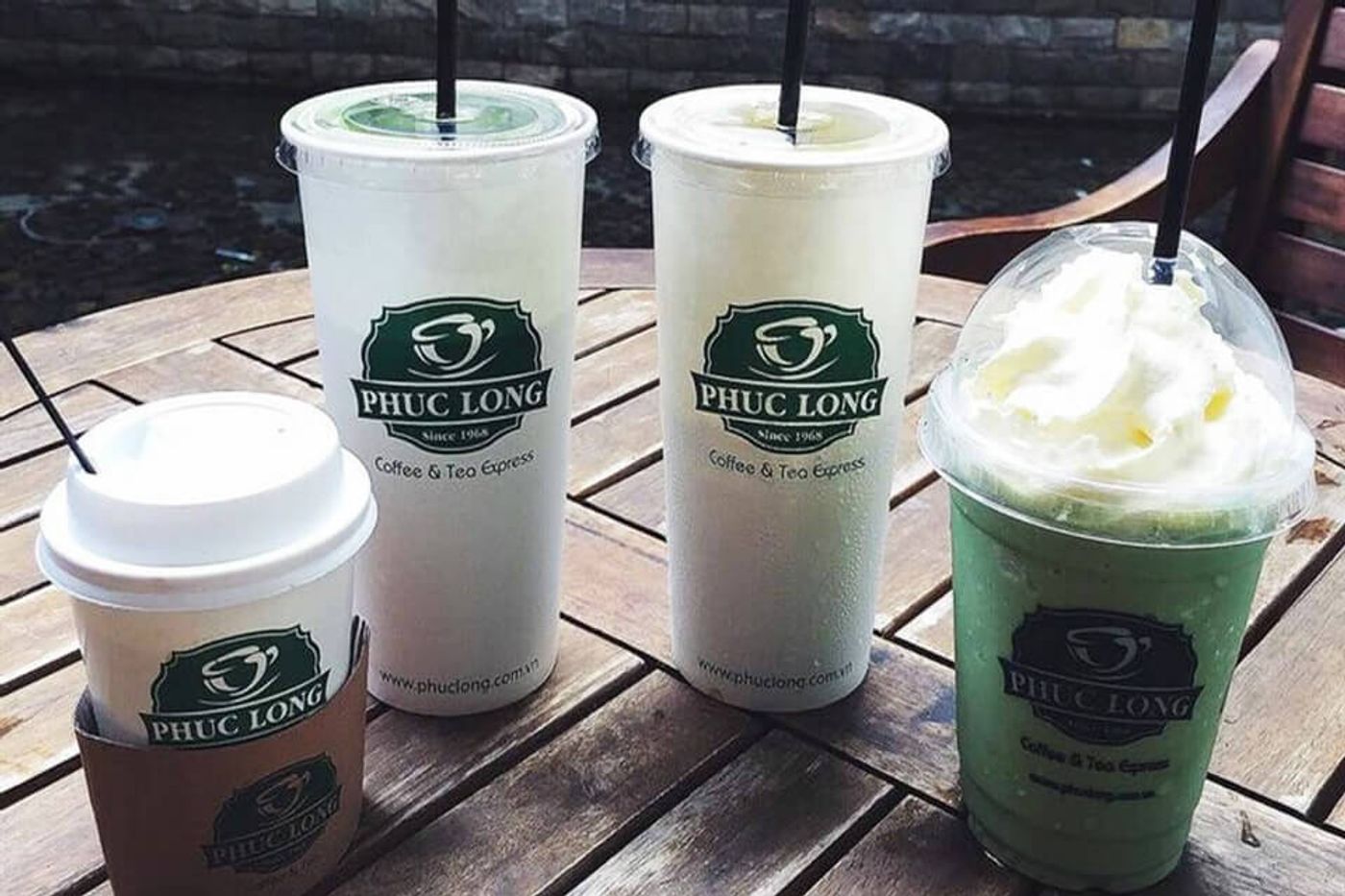 Founded in 1957 in Vietnam's "unofficial tea capital" Bao Loc, Lam Dong, Phuc Long is a household name here in Ho Chi Minh City. On every street corner, you are bound to find at least one of these, if not two or three. Recognized for its premium tea and aromatic scent, Phuc Long stores are an integral part of the culture here in Vietnam, for older business-people to meet in, for teenagers to gossip in, for elders to have a leisurely chat in. With three major "flavors," black tea, green tea, and oolong tea, Phuc Long is a safe choice for any tea craving. Locals mentioned that their favorite drinks are the green tea latte and crème caramel.




Gong Cha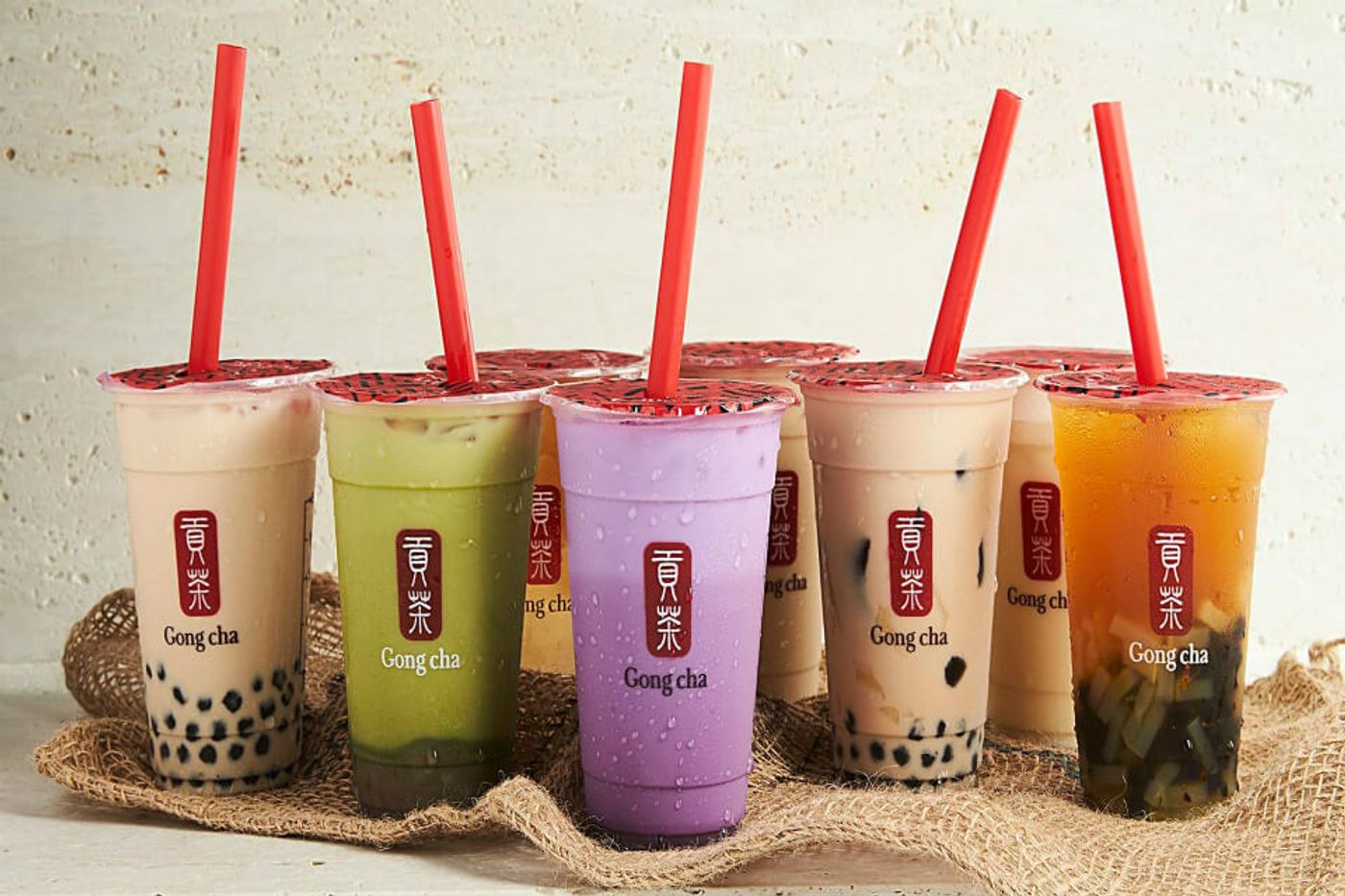 With over 1200 locations in over 15 countries worldwide, Gong Cha is no stranger to the boba game. Located on the lowest floor of Ho Chi Minh City's Vincom Center, Gong Cha brews teas to perfection. With fresh tea and pearls brewed and cooked every four hours, Gong Cha maintains an exemplary level of quality. It is best known for its milk foam; mix the milk foam into your drink for a salty-sweet concoction or just leave it on top as a subtle topper to your flavorful tea.
Source Internet