24-hour culinary experience in Sai Gon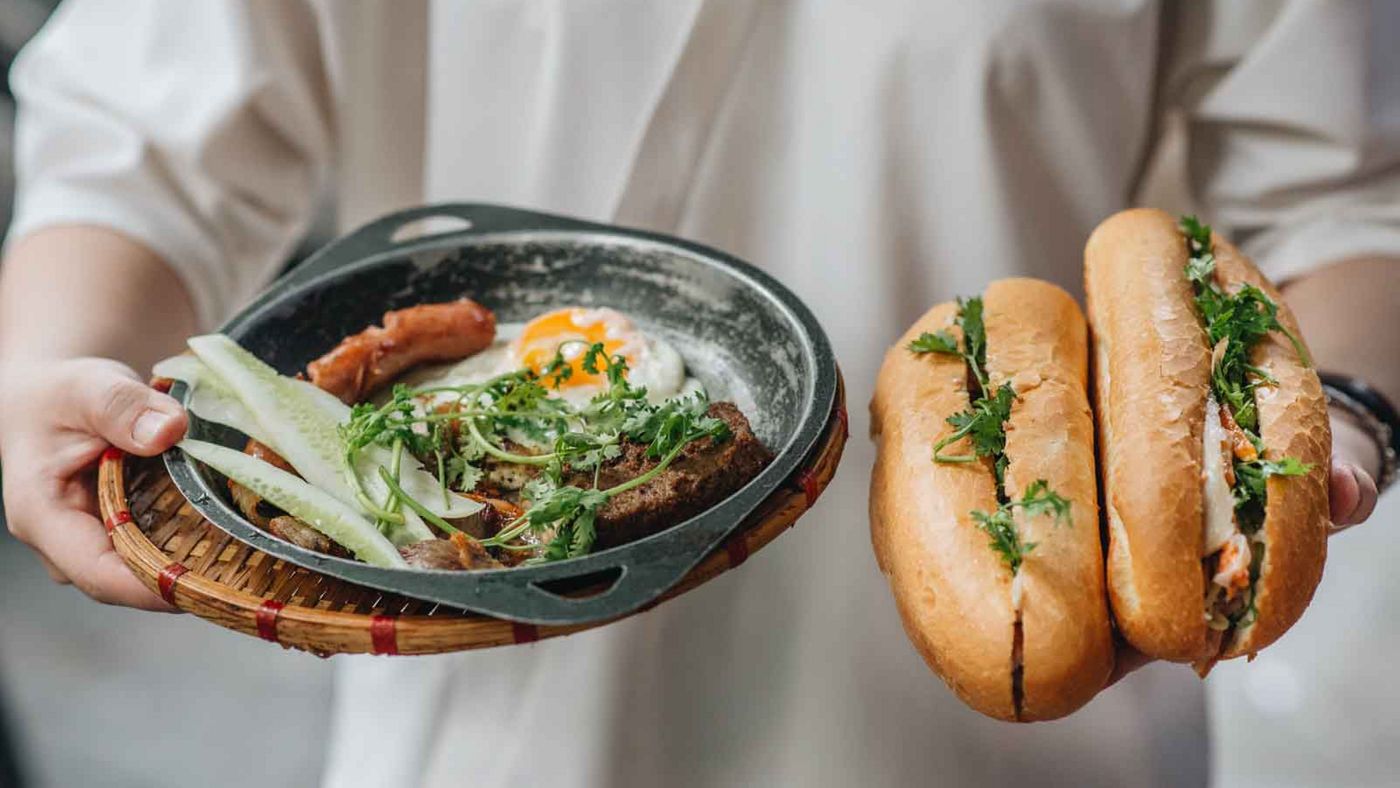 The best Sai Gon dishes are well regarded as nutritious, savory, and hearty delights that can be enjoyed at any time of the day. Some of the defining traits in Vietnamese cuisine include rice, noodles, seafood, pork and beef, as well as various fresh herbs and spices, all of which result in robust flavors and unique interpretations. Although the city is evolving into a cosmopolitan landscape with sprawling shopping malls, fine-dining restaurants and luxury hotels, you can still find plenty of roadside eateries, vibrant street market, and street food carts to satisfy your appetite for authentic Vietnamese delicacies.


Banh mi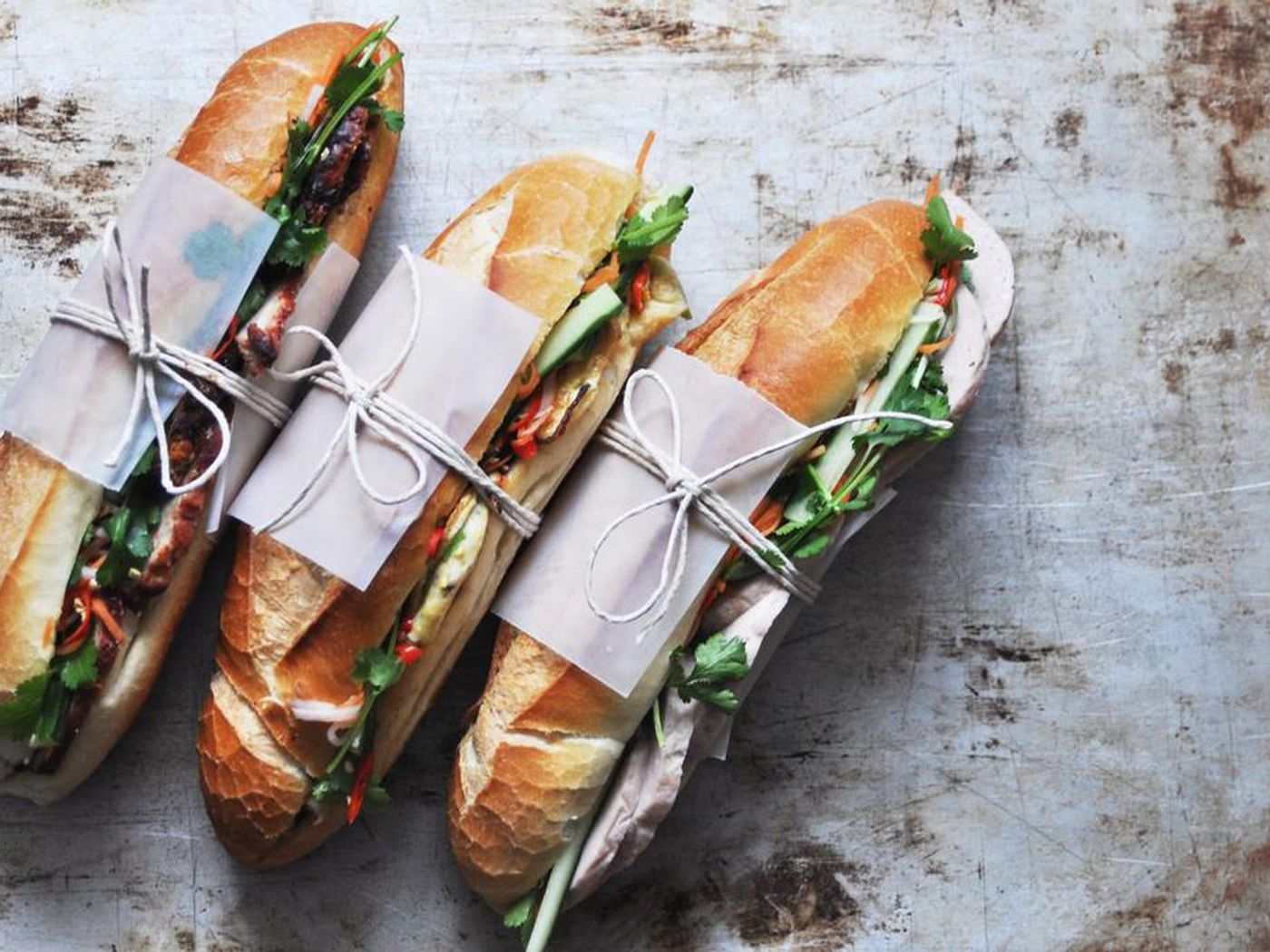 Otherwise known as the Vietnamese sandwich, banh mi is one of the most popular Vietnamese specialties abroad. It's also very easy to make by yourself. Banh mi consists of Vietnamese baguettes with fillings of meat and vegetables with chili sauce or mayonnaise. Depending on your preference, the meat options are pork, chicken, cha lua (Vietnamese sausage), cha ca (fish patty), fried eggs, liver pate, or meatballs. The vegetables typically include tomato, cucumber, and coriander.
Xoi (Sticky rice)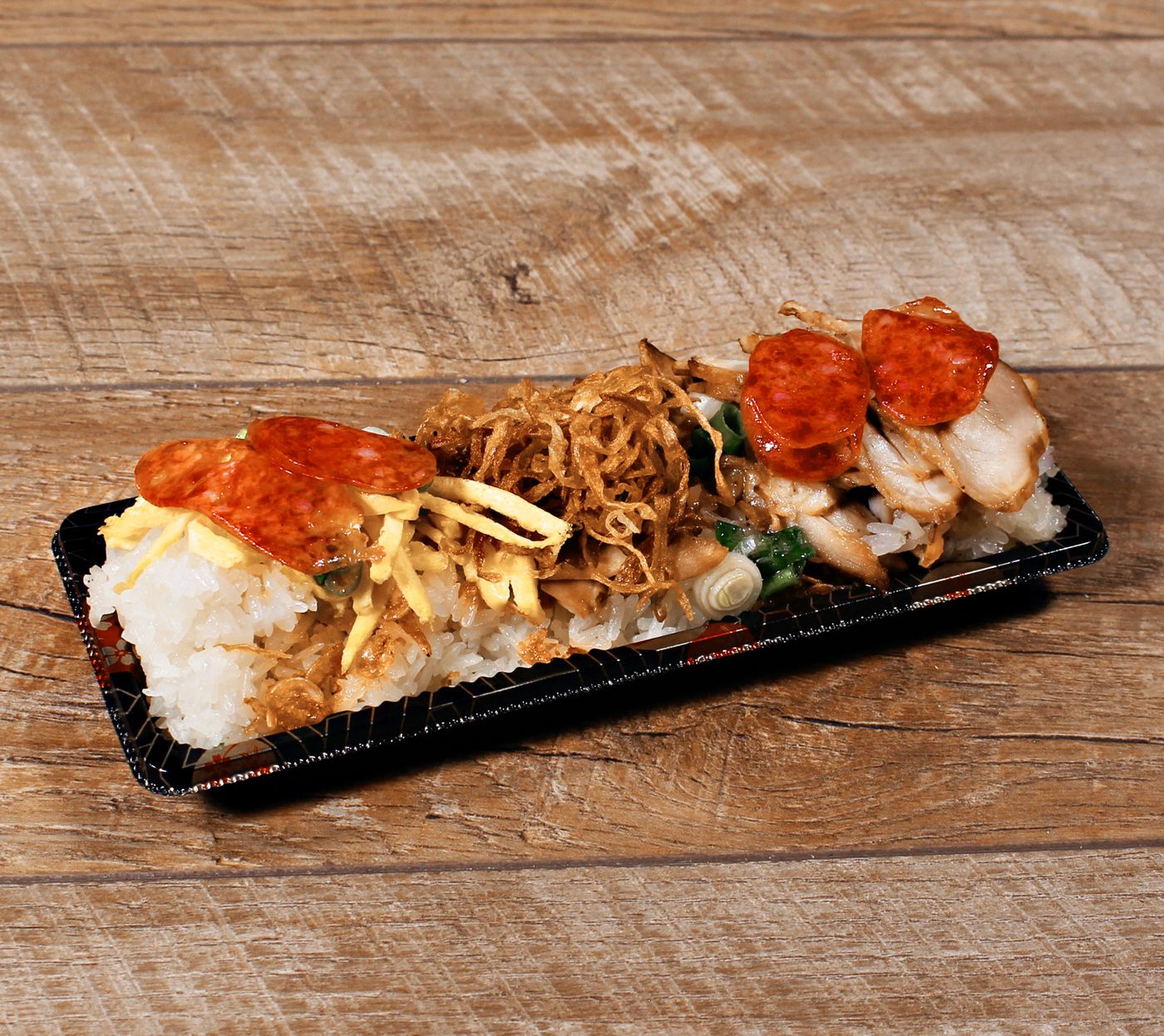 Xoi is a very simplistic dish. There are two main types: sweet and savory. The sweet varieties include sticky rice made with corn, black urad beans, mung beans, etc. The savory type is sticky rice with chicken, sausage, pork floss, and/or quail eggs. Sticky rice is sometimes served with banh da and pandan leaves.
Com tam (Broken rice)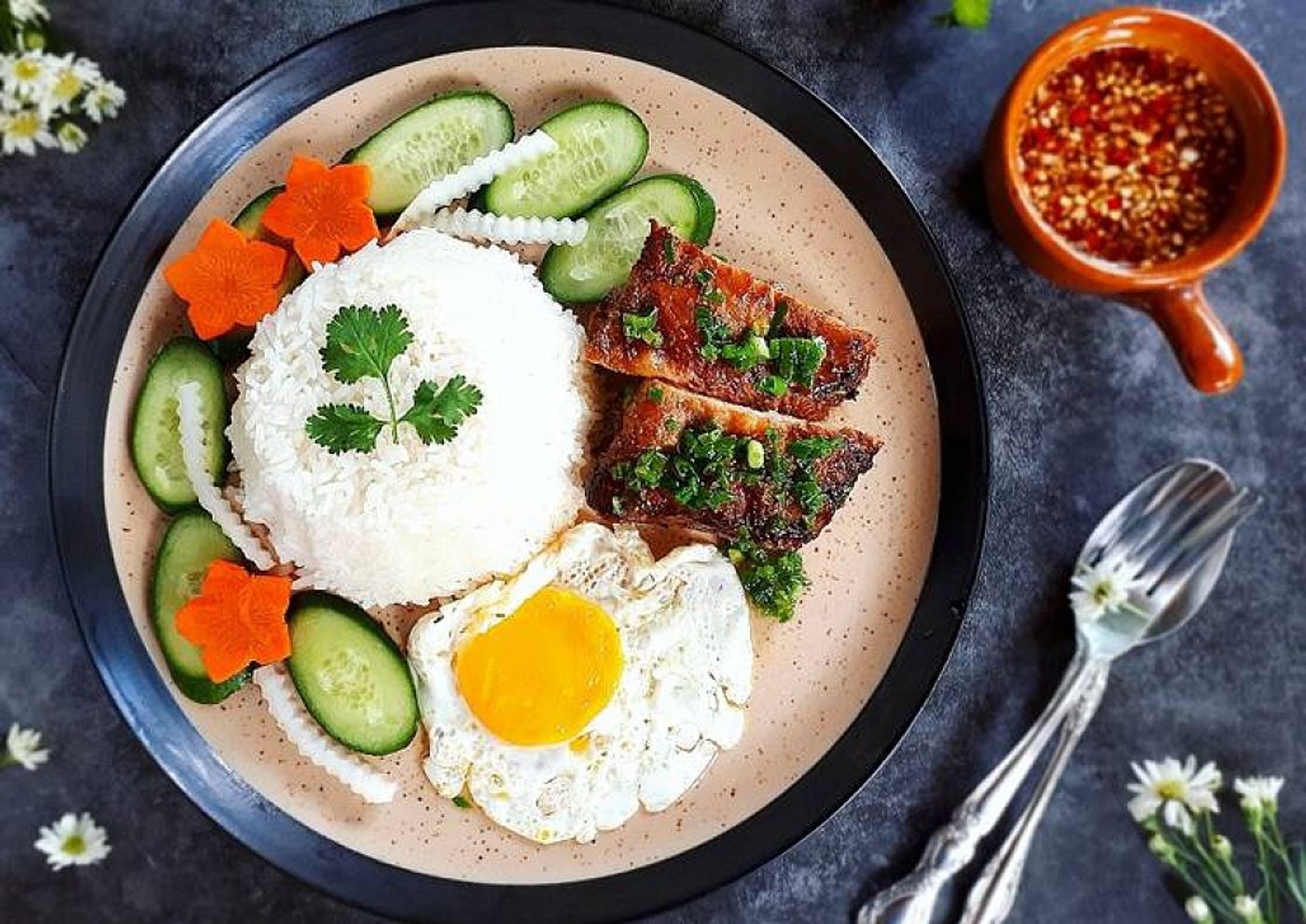 Com tam is actually 'broken rice' in Vietnamese, usually served with fried egg, diced green onions, and a variety of meats such as suon nuong (barbecued pork chop), bi (shredded pork skin), and cha trung (steamed pork and egg patty). Diners can also enjoy this dish with a side of pickled vegetables, cucumber slices, and nuoc cham Vietnamese dipping sauce. Com tam can be enjoyed any time of the day as it is relatively inexpensive, with street markets and roadside food stalls.
Bun thit nuong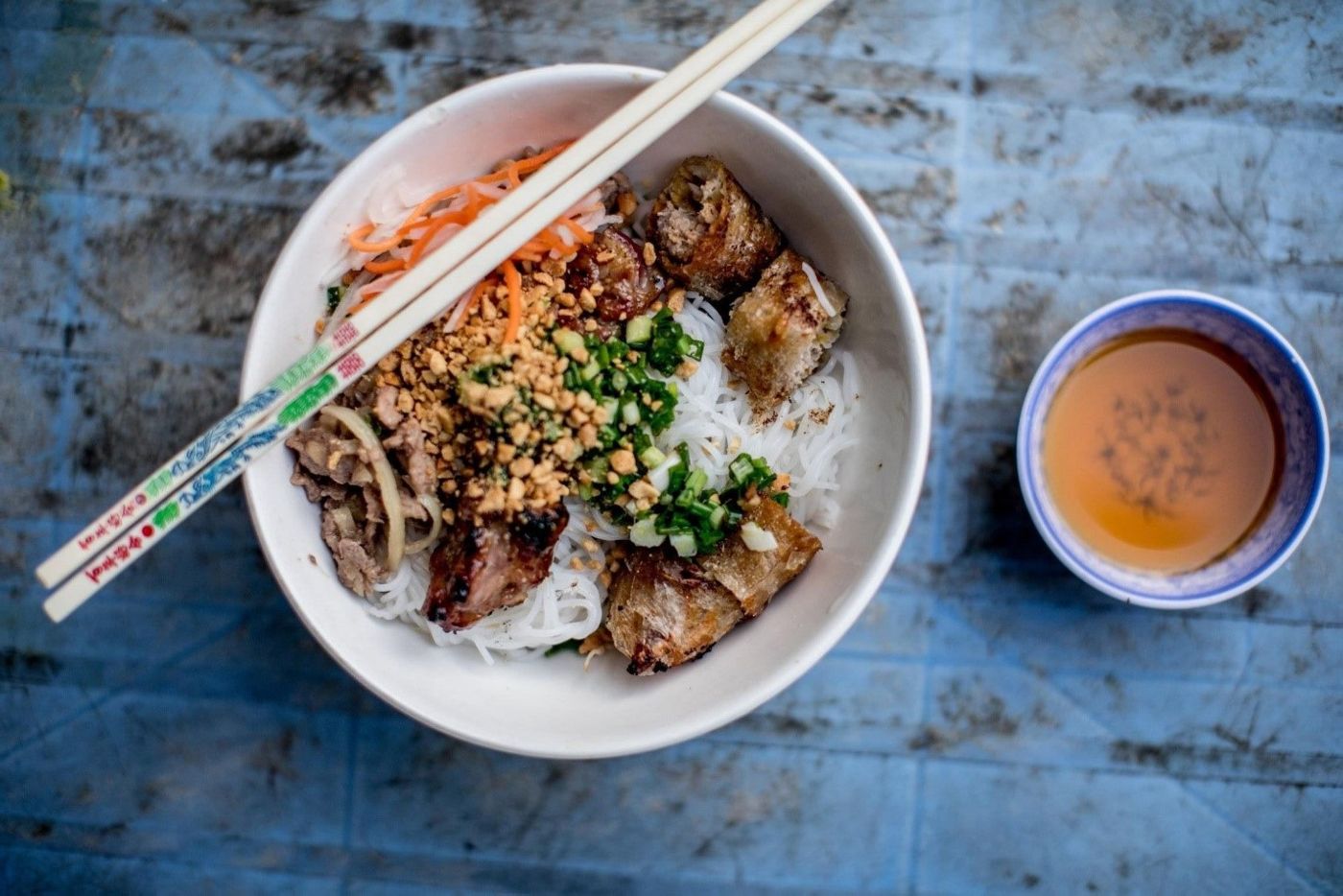 A hearty dish in Ho Chi Minh City, bun thit nuong features vermicelli rice noodles with freshly chopped lettuce, sliced cucumber, bean sprouts, pickled daikon and carrot, basil, chopped peanuts, and mint, topped with grilled yet tender pork shoulder. Diners can also opt for bun thit nuong cha gio, which comes with crunchy slices of cha gio (deep-fried eggrolls). As with most Vietnamese dishes, you also get a side of nuoc cham sauce to mix into the bun thit nuong for a flavourful ensemble.
Bot chien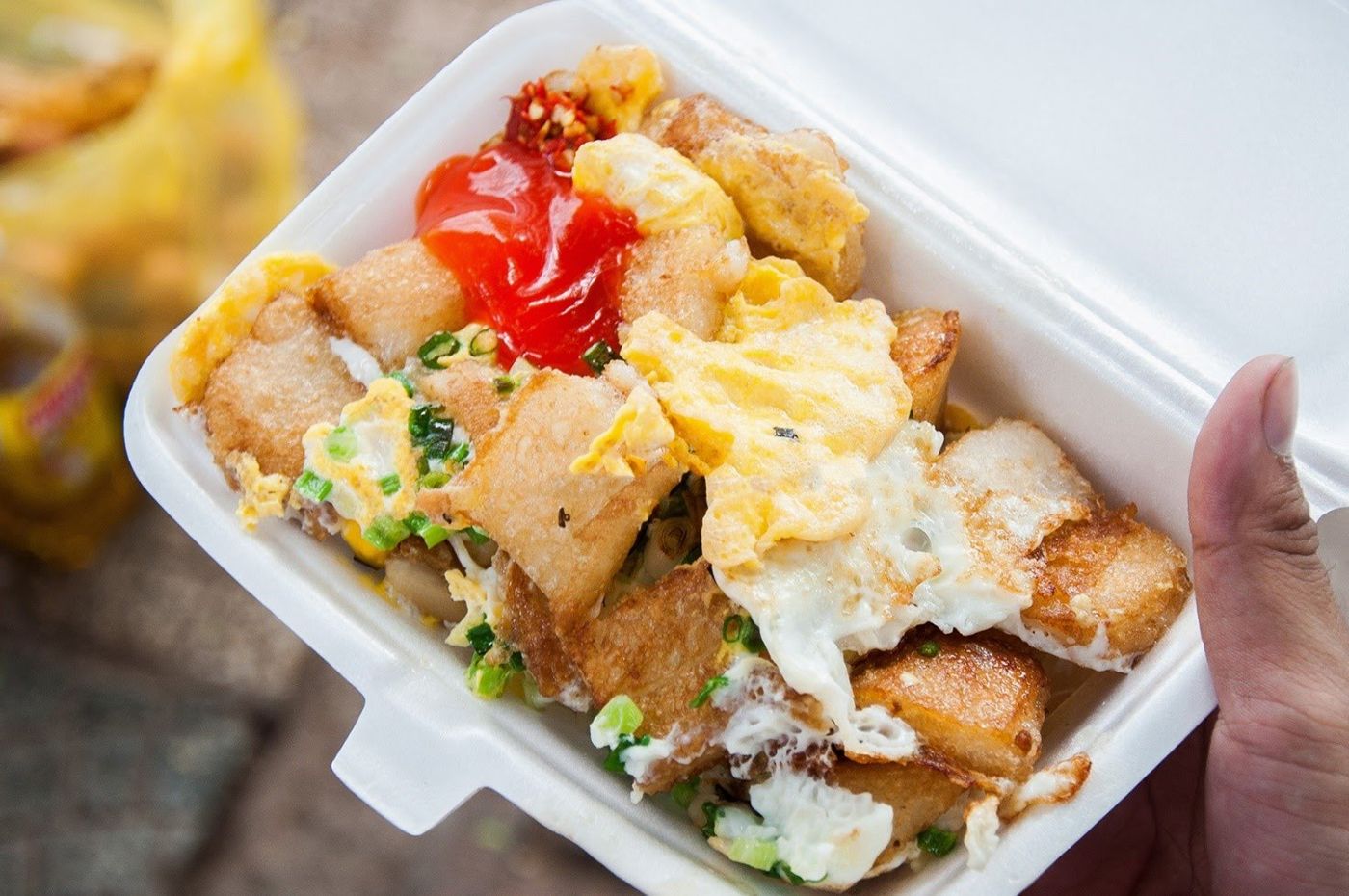 This is basically fried rice cake. The cakes are sliced into bite sized pieces, then fried, normally on a hot skillet in lots of lard, along with some light seasonings, until crispy and golden brown on the edges. Once cooked, the rice cakes are topped with an egg and a handful of green onions before being served. The result of bot chien are little bite sized nuggets of crispy sticky rice flour, enriched with egg, and with a nice smoky flavor.
Goi cuon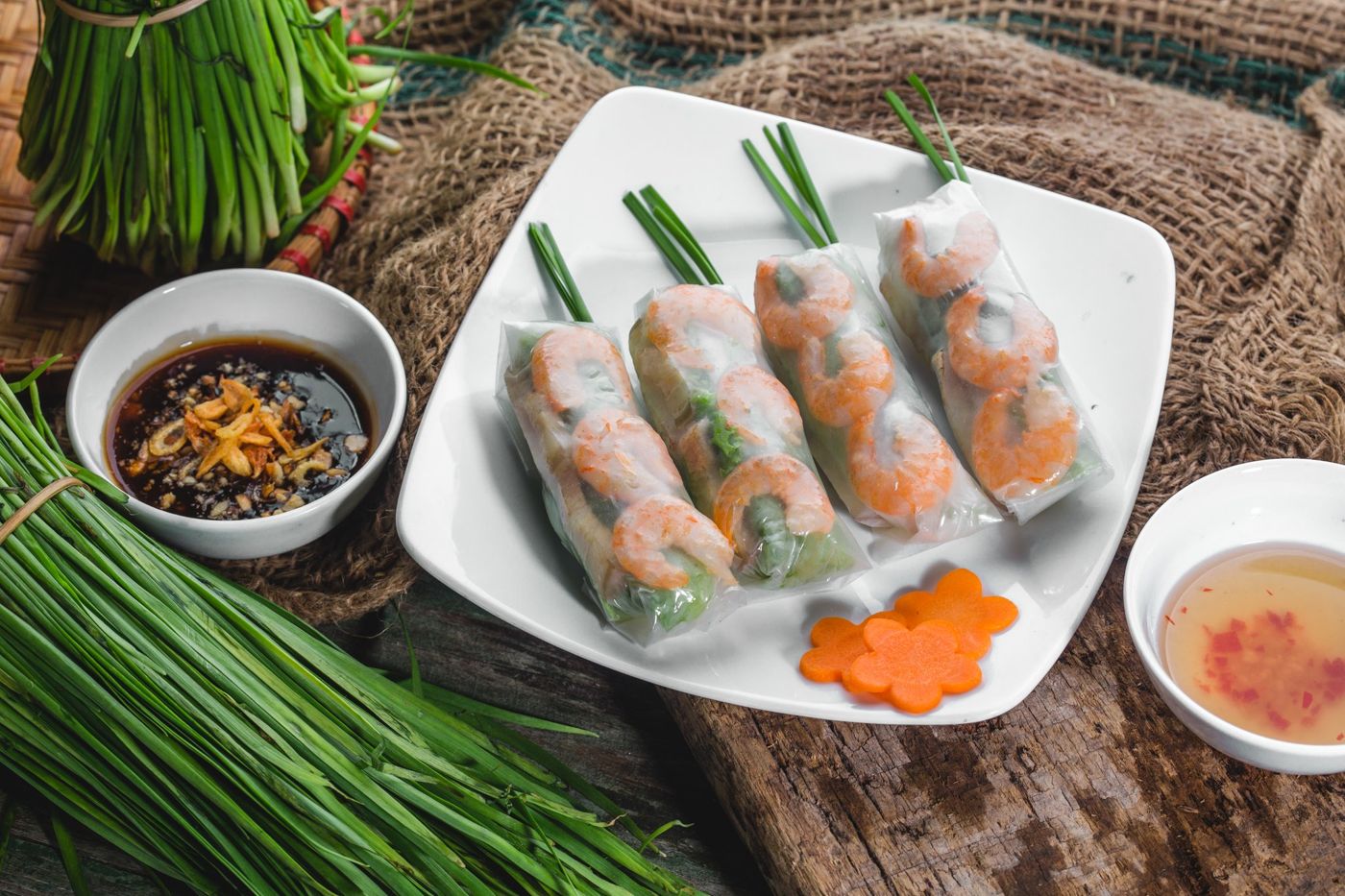 Goi cuon or Vietnamese rolls comprise vermicelli noodles, pork slices, shrimp, basil, and lettuce tightly wrapped in translucent banh trang (rice papers). Due to its very subtle flavor, you can dip it in a mix of freshly ground chilli and hoisin-based dipping sauce topped with crushed peanuts. This traditional appetizer is a healthier alternative to cha gio, which is a deep-fried egg roll made with a combination of mung bean noodles, minced pork, and various spices.
Pha lau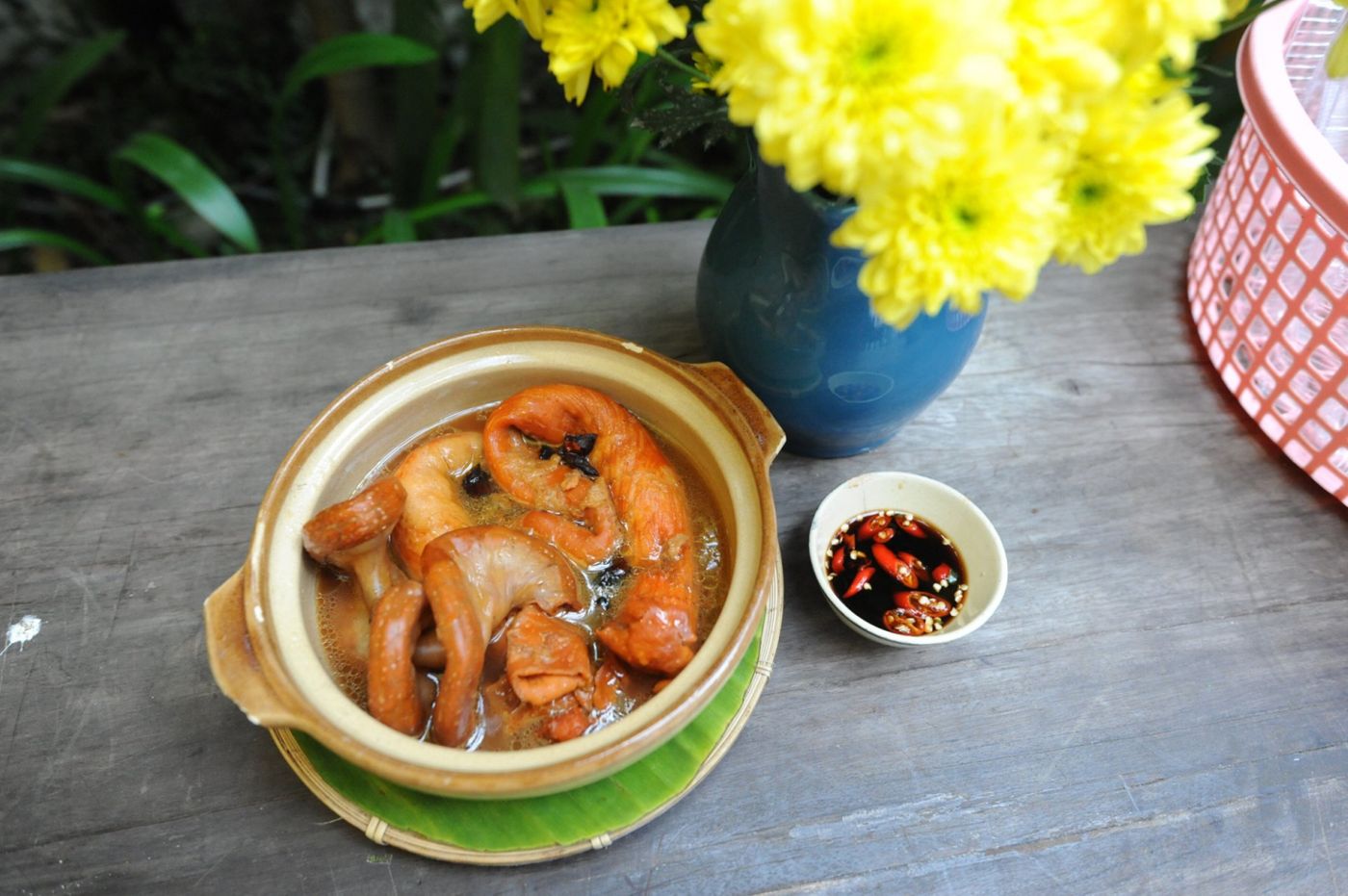 Pha lau, an exotic street food commonly found in Sai Gon, is an offal stew filled with pig or cow innards and cooked with herbs and seasoning in a way similar to curry, although not as spicy. What makes this dish unique is the chewy pieces which are yet soft enough to melt in your mouth. Each vendor will have its unique way of flavoring the broth. You can also order some bread to eat along with this rich broth. Locals also dip the organs into a fish sauce with minced chilies to enhance the flavor.
Sup cua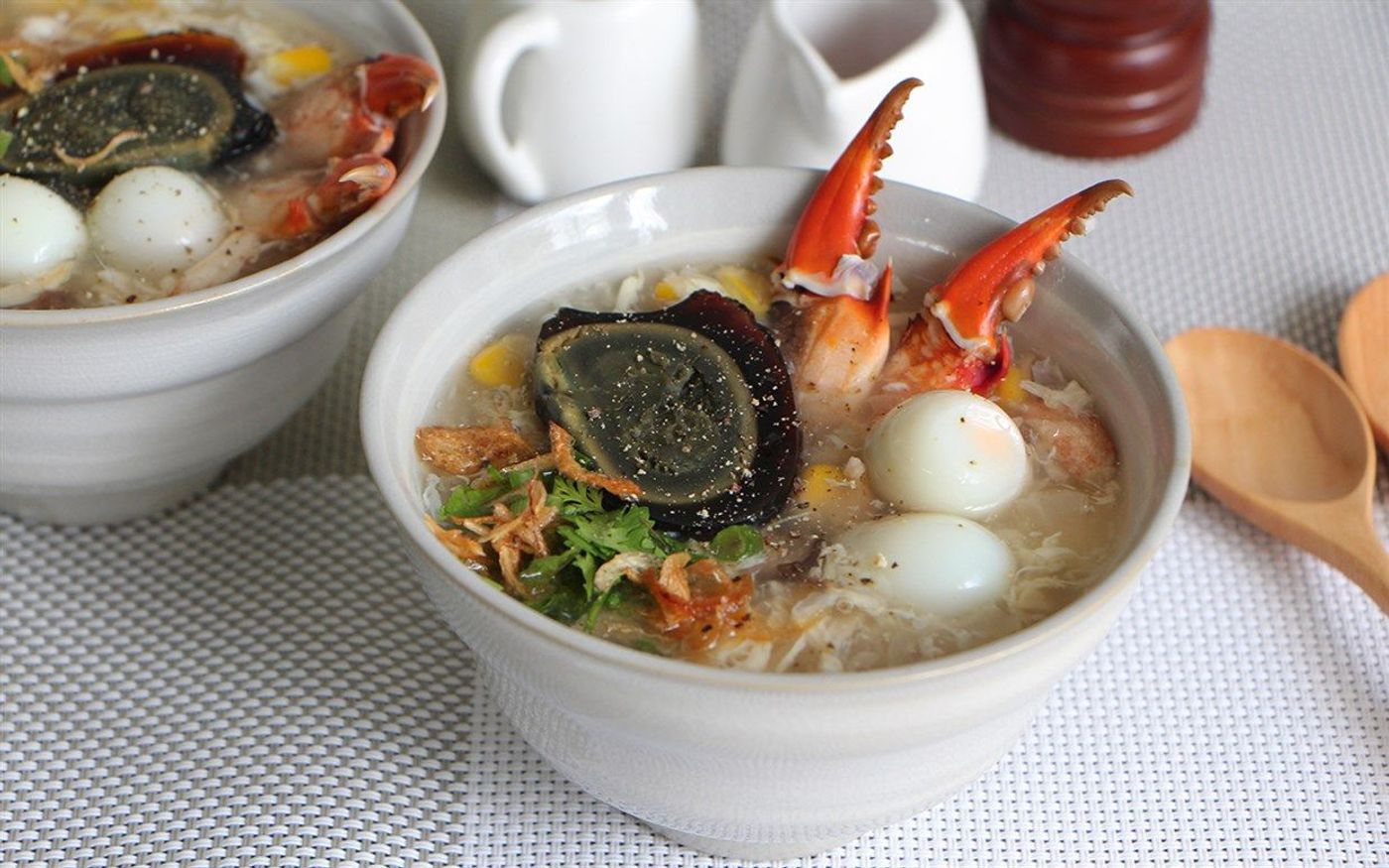 Fresh stripped crab meat is the star of this delicious dish. Crab soup is a perfect comfort food that many Vietnamese are familiar with. The soup has crab, tapioca starch, shitake mushrooms, snow mushrooms, and quail eggs.
Source Internet