Code: IN-AS-HS11-03
The most wonderful place to catch sunset moment in Phu Quoc Discover the natural charm of Sunset Sanato Resort & Villas – a brand new, luxury and convenient resort in "Pearl Island". Located in the central of north Bai Truong (Phu Quoc), lean on the mountains flank, alongside a wonderful beachfront – Sunset Sanato Resort & Villas is blessed with the most beautiful sunset view of the country. Skillfully designed by Nikita Marshunok, a talented architect – while the Beach Club entertainment center creates a feel of freedom and a modern atmosphere, our Sunset Sanato Resorts & Villas offers traditional environment, with bamboo and wooden structures. Come over to Sunset Sanato Resorts & Villas and start a new journey to enjoy a special treat from Mother Nature – a magnificent yet peaceful sunset.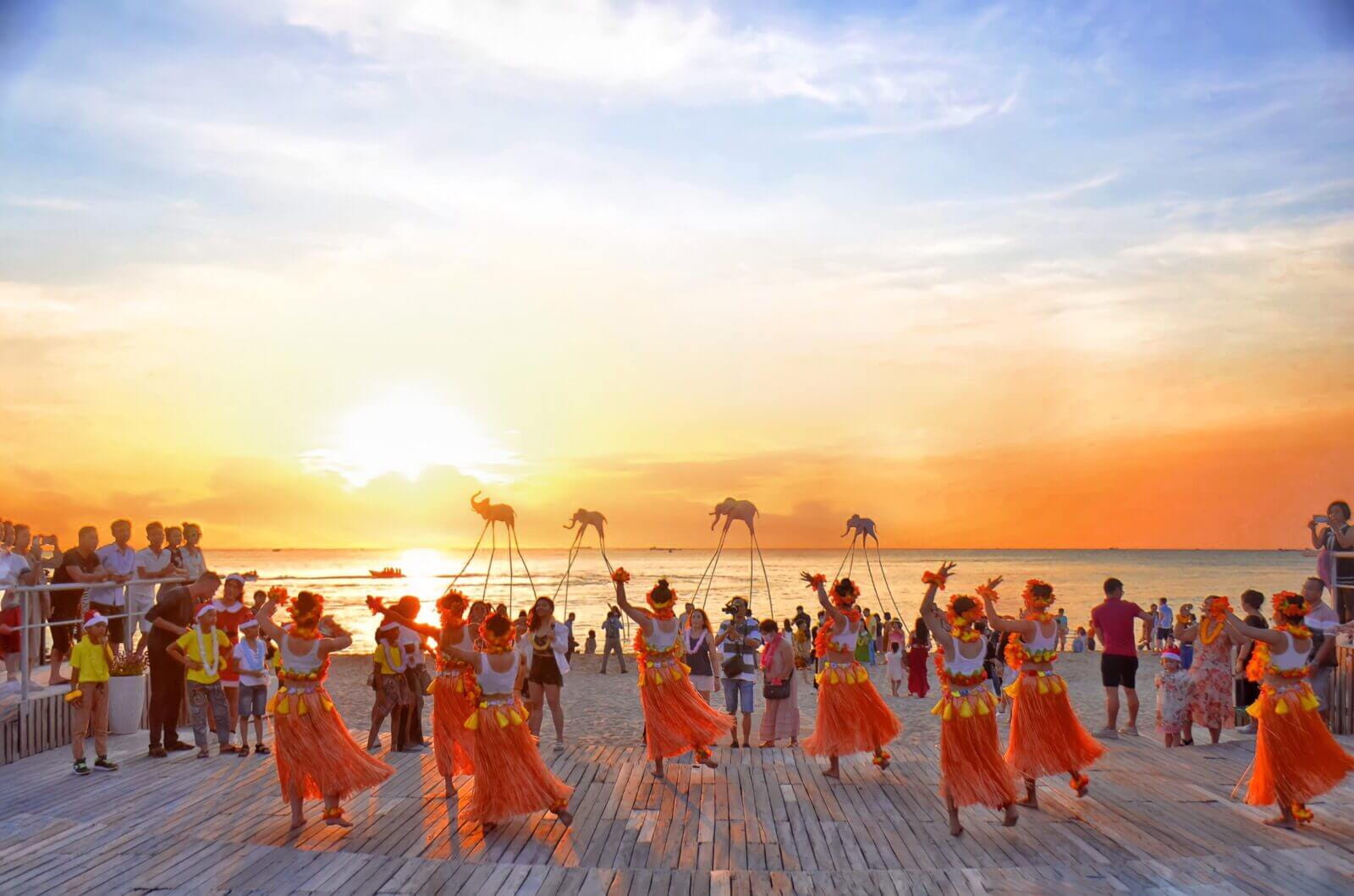 What To Expect
Included: - 2 nights in air-conditioned Deluxe Garden View Room - Complimentary Buffet Breakfast in hotel - Welcome drink - Complimentary daily scheduled roundtrip airport transfers on a shared basis for all bookings - Basic Travel insurance - 10% VAT & 5% Services Charge - Round trip SGN/PQC airticket Excluded: - Visa arrangement - Spa and massage services - Tips & other personal expenses - All other services not clearly mentioned above
Know Before You Book
Why should you choose this deal?
Why should you book with us?
Photos
+ 1
Package Options *
Option A: Deluxe Garden View