Try the best street food in Luang Prabang, Laos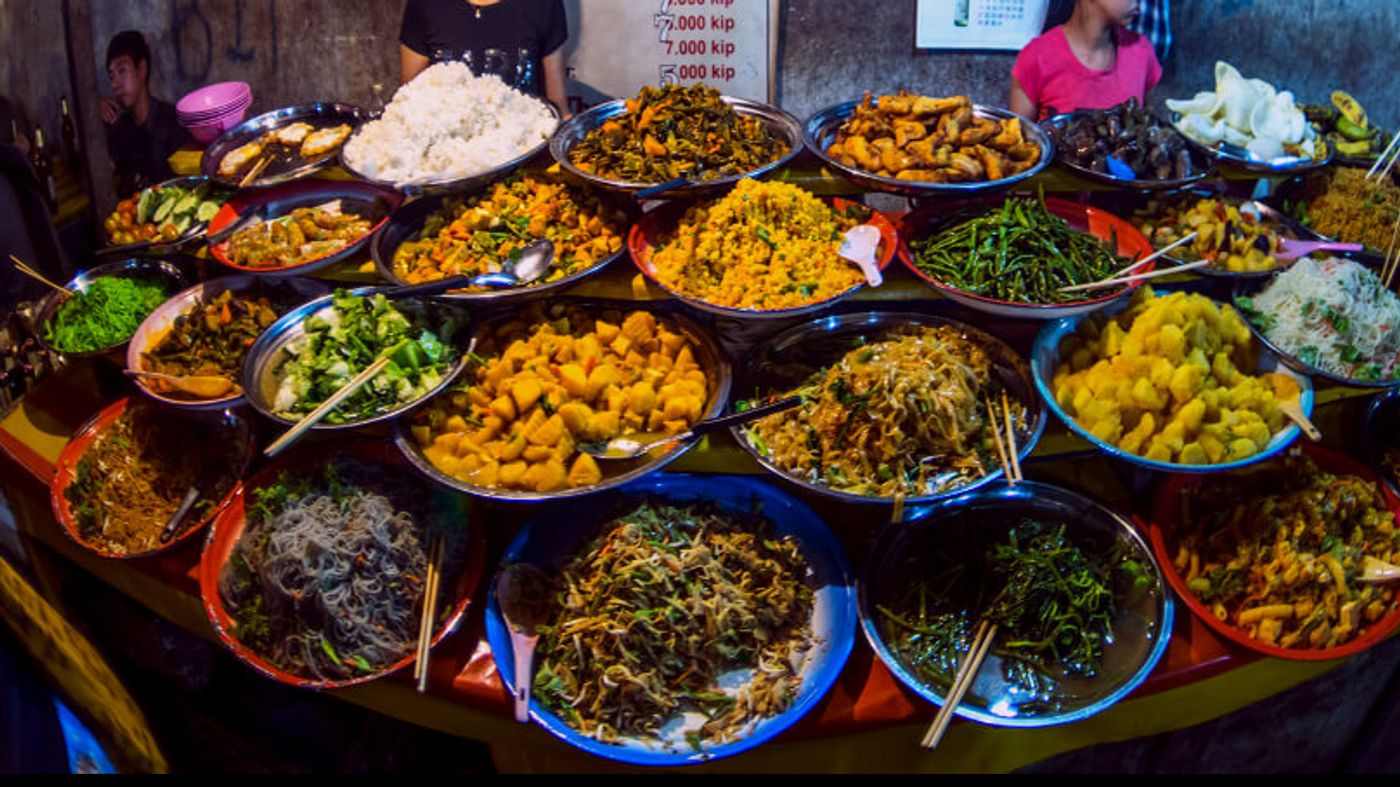 Luang Prabang is the jewel of Southeast Asia. It is full of temples, culture and a strong food tradition. Travelers can drop a pretty penny in one of the fine dining restaurants located between the Nam Khan and Mekong Rivers or venture to one of the many street food stalls in the night market or throughout the city to taste the local fares.
Salted barbecued fish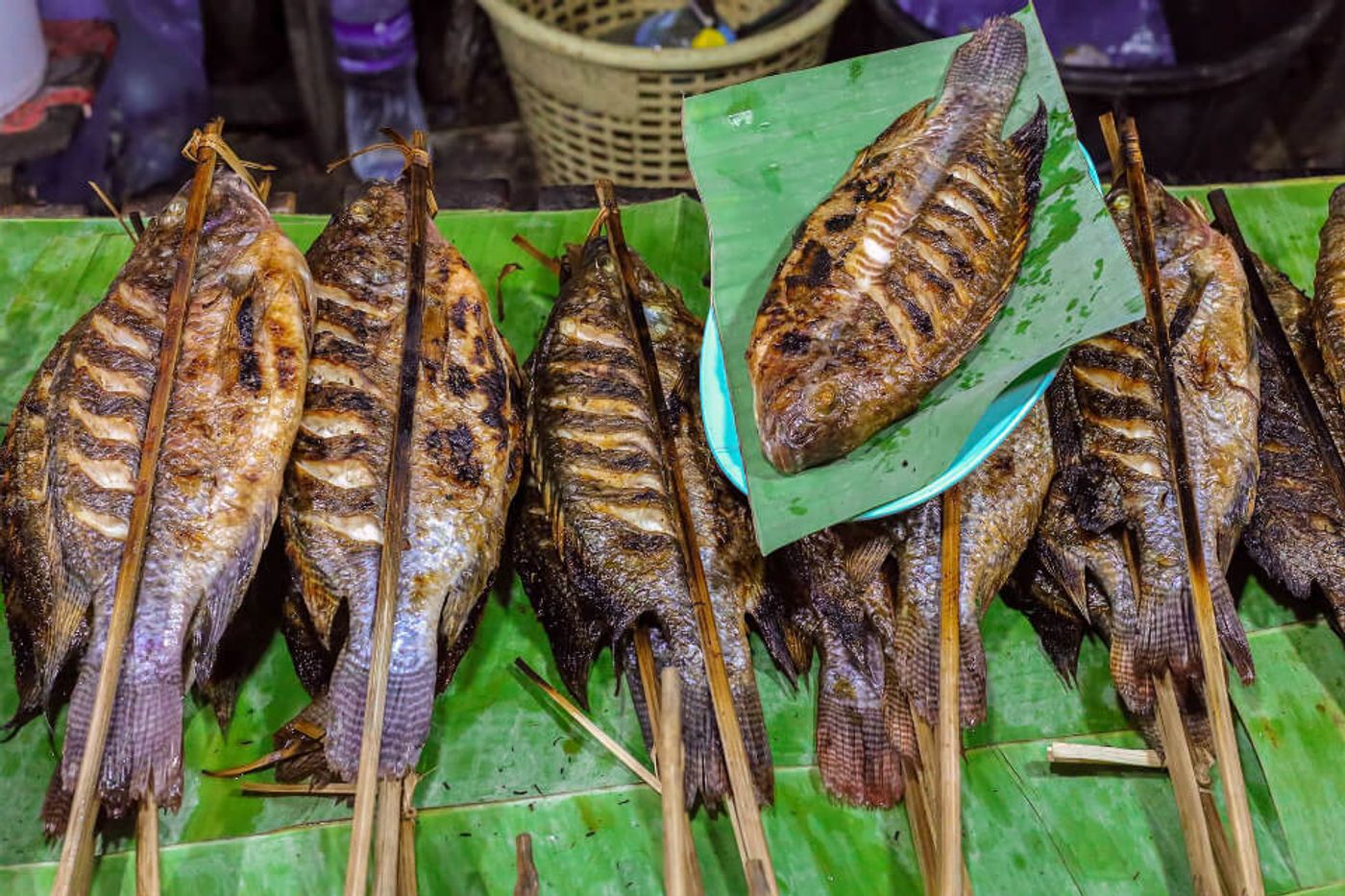 As well as barbecued meats, fish is a very popular street food in Luang Prabang. There is a selection of different sized fish, which have been marinated, salted and are then barbecued in front of you to make a very tasty meal.
It is around 30,000 to 50,000 kips (£2.50-£4 / $4-$6) for a whole fish depending on the size.
Coconut Pancakes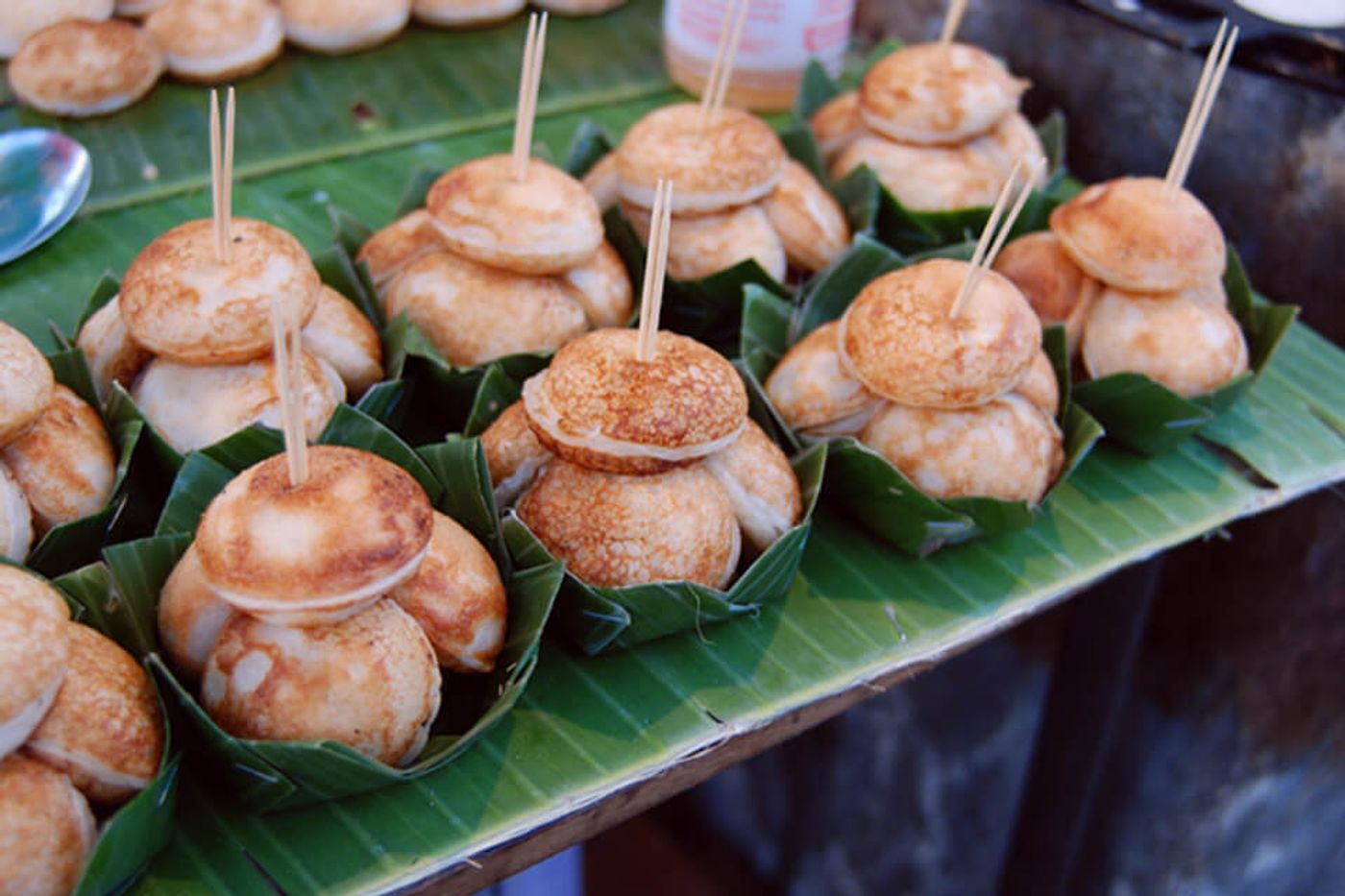 "Ka nom kok" or coconut pancakes are a dessert commonly found around Luang Prabang. The batter is made with coconut milk, sugar and rice flour and cooked over hot coals in a round cupcake-esque baking sheet. The two halves are cooked separately then sandwiched together to make bite-sized sweets. A bundle of ka nom kok is served up in a bag or wrapped in banana leaves and eaten by hand or with a toothpick.
Cassava and Black Rice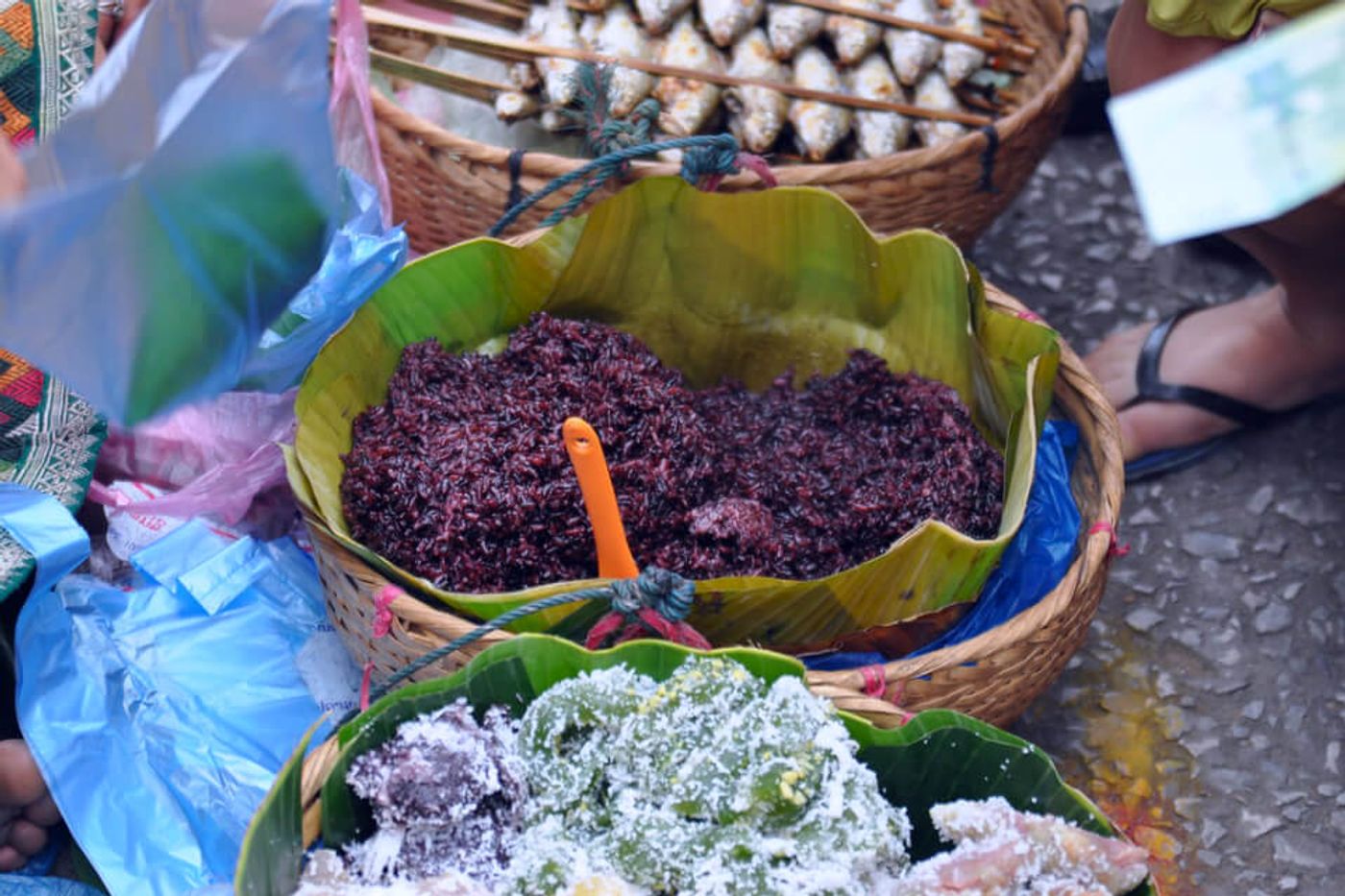 Cassava is used to make tapioca and is a staple in Lao. Called "man ton," farms throughout the country produce the plant and process it into starch. It is used in the production of kopiak noodles for soups and to make jellies found in desserts and bubble tea drinks. Black rice is also used in Lao desserts like mango sticky rice where it is mixed with coconut milk and served with fresh mango.
Barbecued Bananas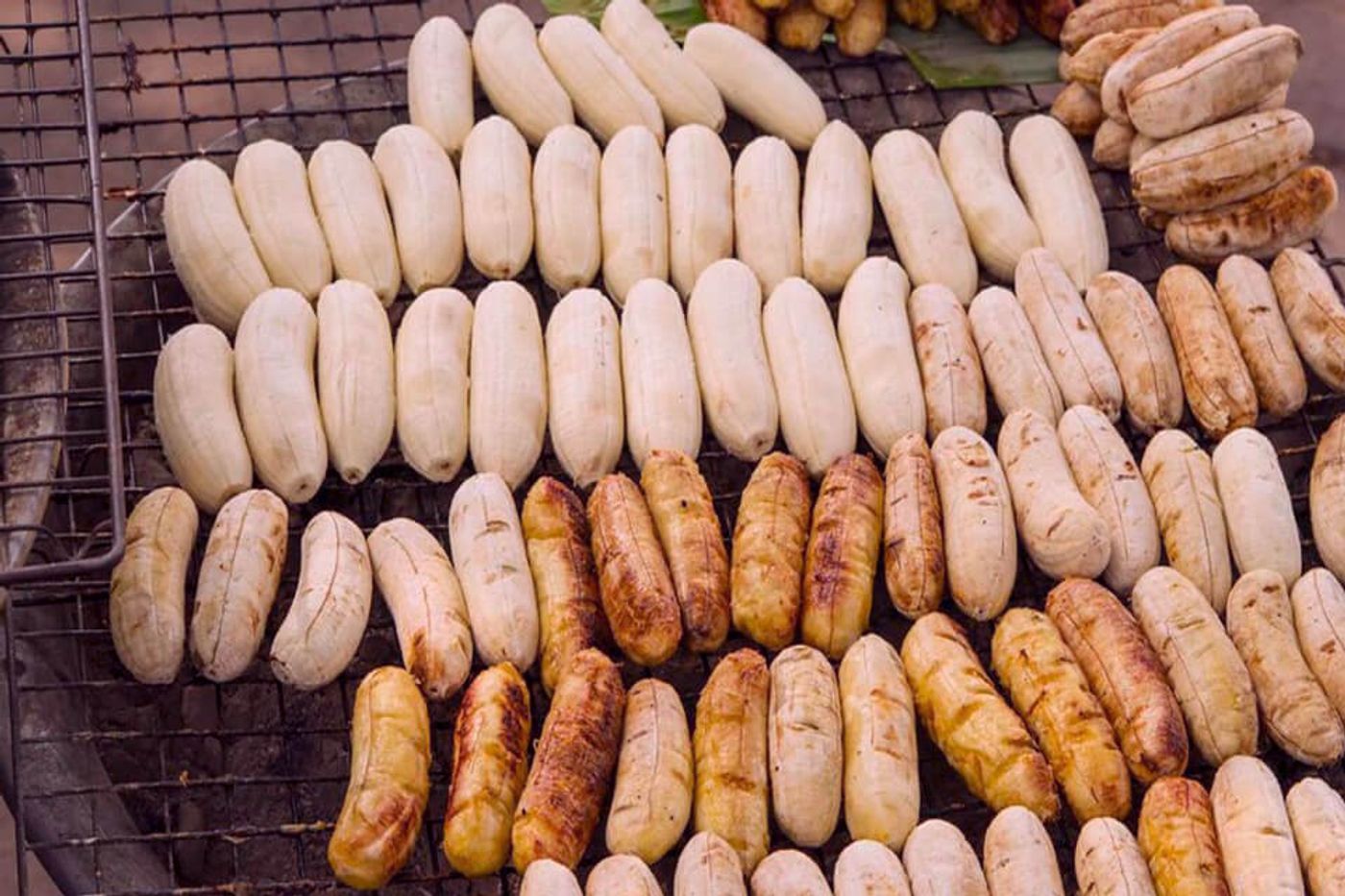 Grilled bananas are sold around Luang Prabang. The bananas in Laos are small and sweet and while they can, of course, be eaten raw, they are especially delicious when heated over coals. Especially popular as an early morning breakfast food or mid-morning snack, the bananas are often prepared alongside grilled sweet potatoes and corn.
Fruit Shakes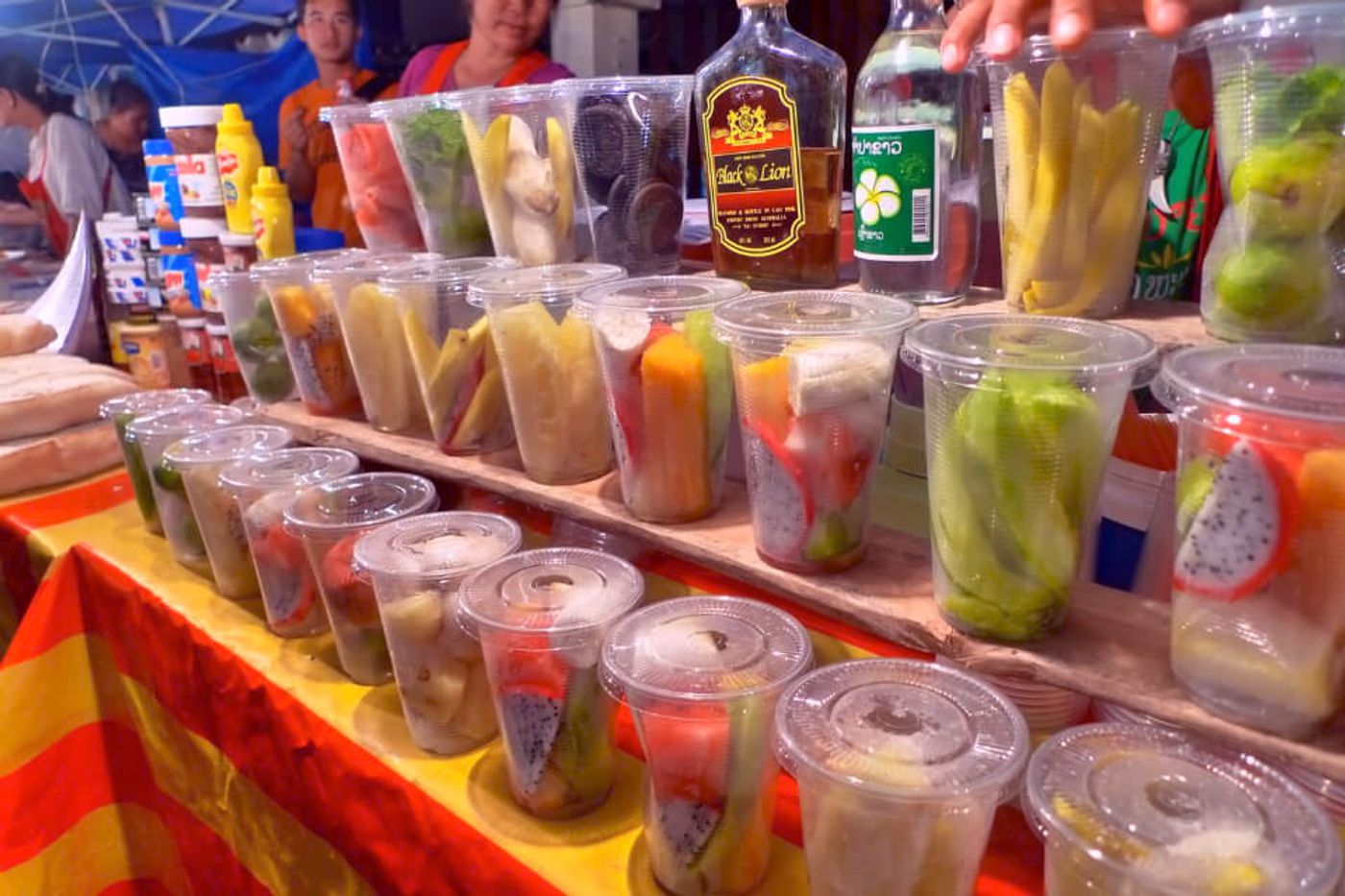 Tropical fruits such as dragon fruit, limes, mangoes, and melon abound in Laos. Some guide books warn against purchasing these frozen treats because they are made with ice. However, the overwhelming majority of ice in Laos is purchased from companies that produce ice in a factory with purified water. Make it known ahead of time if you want the barista to skip the MSG.
Baguette Sandwiches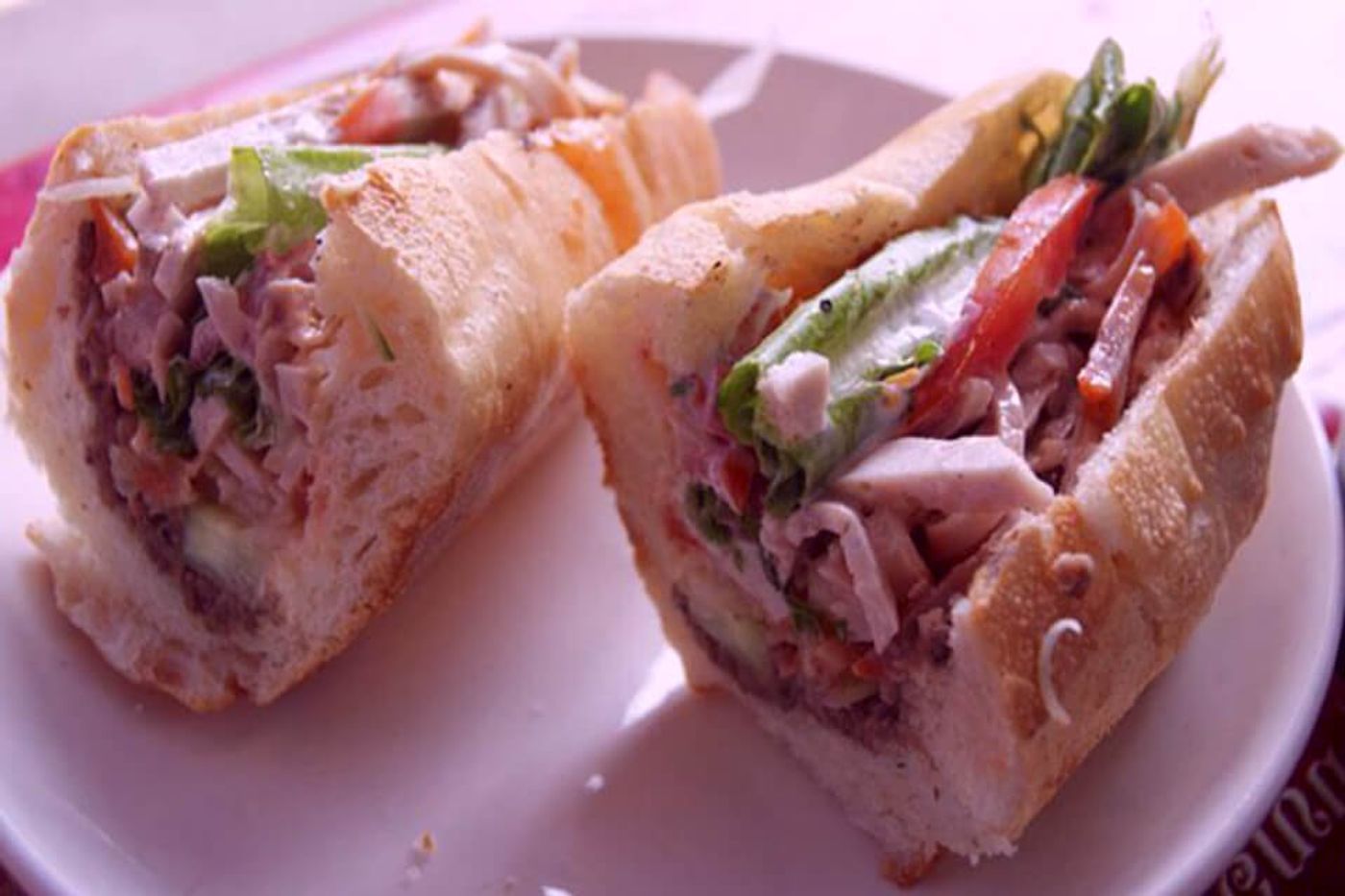 There are many colourful stalls selling various baguette sandwiches for as little as 10,000 kips each (84p / $1.30). This may not seem anything special, but in Asia where the carbohydrate staple is rice and noodles, you do miss good bread.
Source Internet