The best hotels to stay in Ninh Binh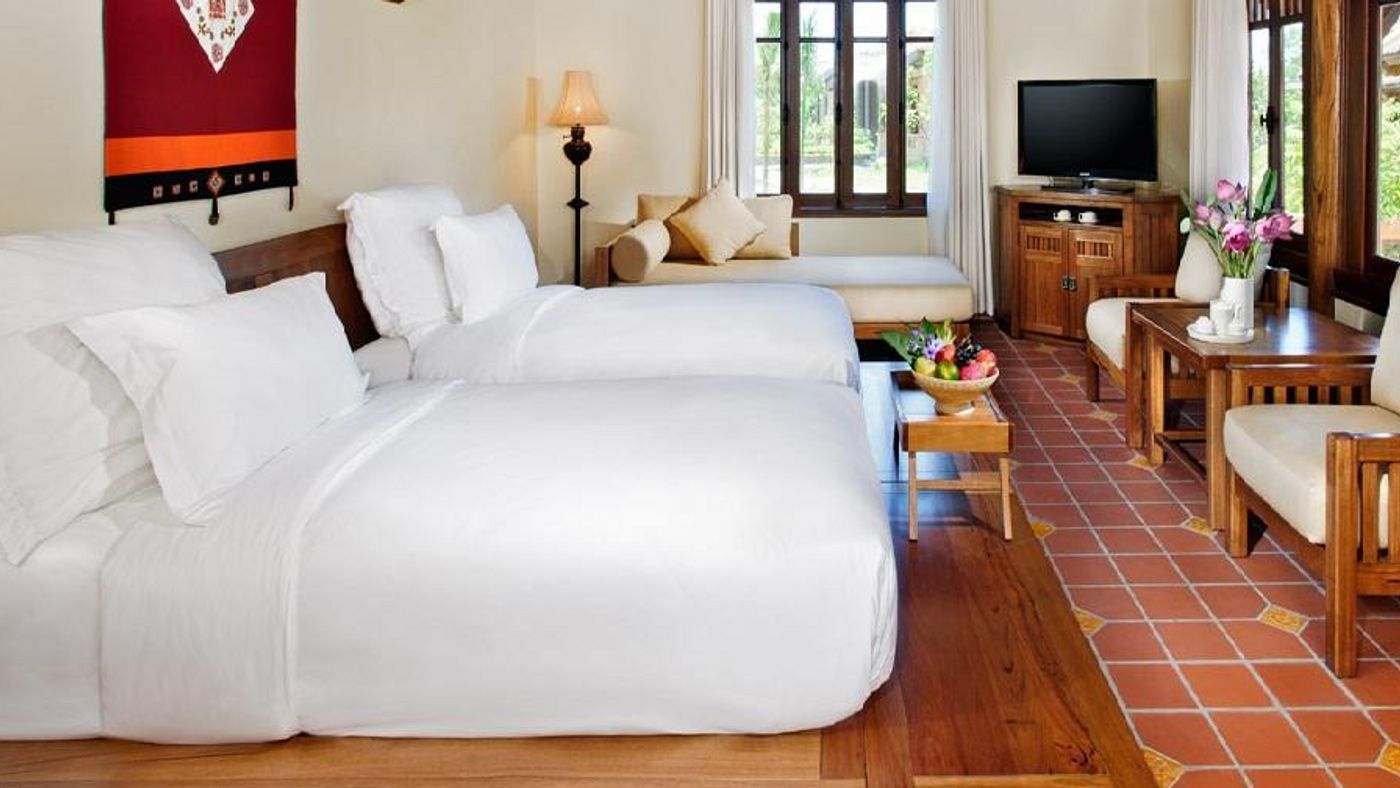 Since Ninh Binh is a popular travel site, it is easy to find a place to stay that meets your budget. From pocket-friendly hostels to beautiful homestays and fancy resorts, you can easily find it for yourself.
Go Ninh Binh Hostel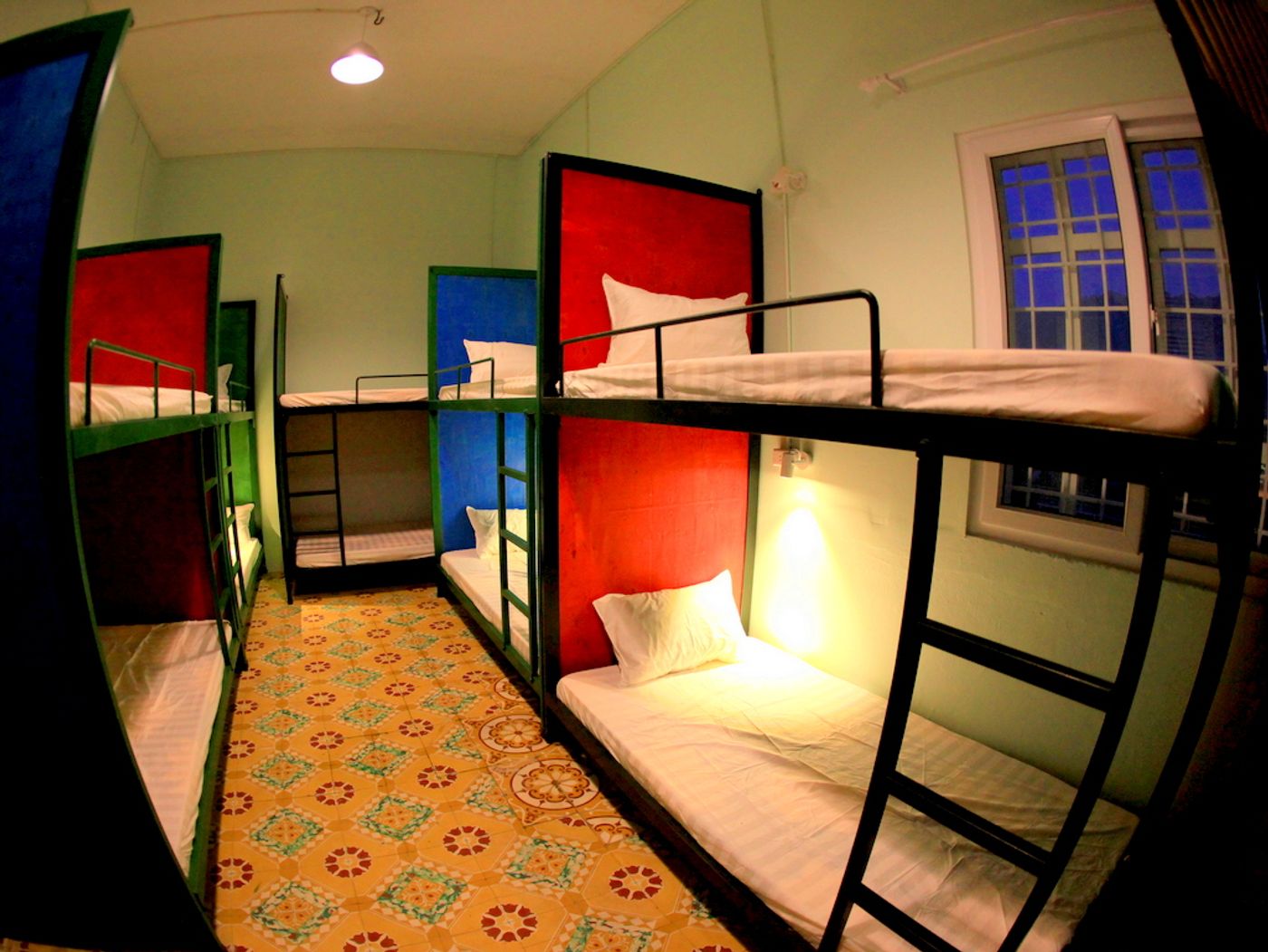 Here at Go Ninh Binh hostel, the owner renovated an old train station and turned it into a colorful hostel. If privacy is your top priority, then you can book a double room for two people. Otherwise, you will share a bed in a dormitory room with seven to nine other travelers. Every room has an air-conditioner and colorful lockers. Each bed in the dormitory is equipped with a curtain, power outlets, and a reading light.
The shared bathroom is quite clean and bright. The hostel service provides you with bathroom kits, such as shampoo, conditioner and shower gels, but no towel.
In the lobby, there is a restaurant offering some simple dishes. You can have breakfast or get a bottle of beer. Travel is all about seeing new things and making new friends. Go Ninh Binh Hostel creates a great social space, with a football table, a billiard table, a dartboard, and chess for you to entertain and communicate with other travelers from around the world. So forget your smartphone for a while and enjoy the moment.
If you wish to go around by motorbike, contact the receptionist for renting an automatic motorbike. The rent price is around 4.8 – 6 USD (125,000 – 150,000 VND) per day.
Address: 01 Hoang Hoa Tham, Thanh Binh Ward, Ninh Binh city
Tam Coc River View Homestay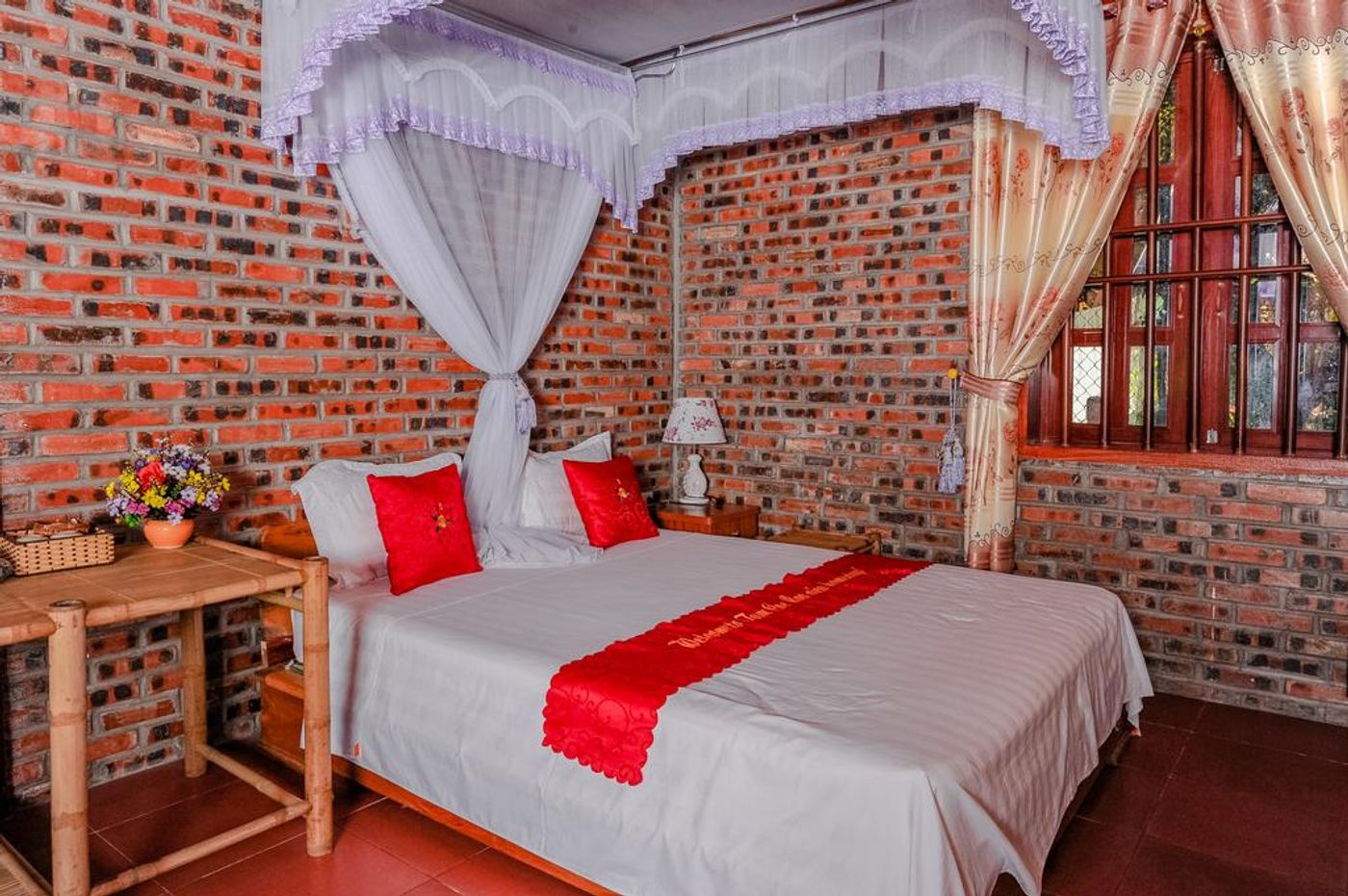 This serene homestay is located on the river bank, where you can spend an afternoon watching the sun go down the mountain. There are four types of rooms at Tam Coc River View Homestay: private room (including double-bed rooms, bungalows together with a big family room) and shared rooms (including fours beds and a bunk-bed room).
Every cozy private room at Tam Coc River View Homestay has comfortable beds, air conditioner, television, and a private bathroom. Even every wood bunk-bed in the shared room has a soft mattress, where you can rest your back after a day full of activities, a reading light, and curtain. There are two collective bathrooms in the dormitory so you don't have to wait for long to take a shower.
Address: Ninh Hai, Hoa Lu, Ninh Binh
Emeralda Ninh Binh Resort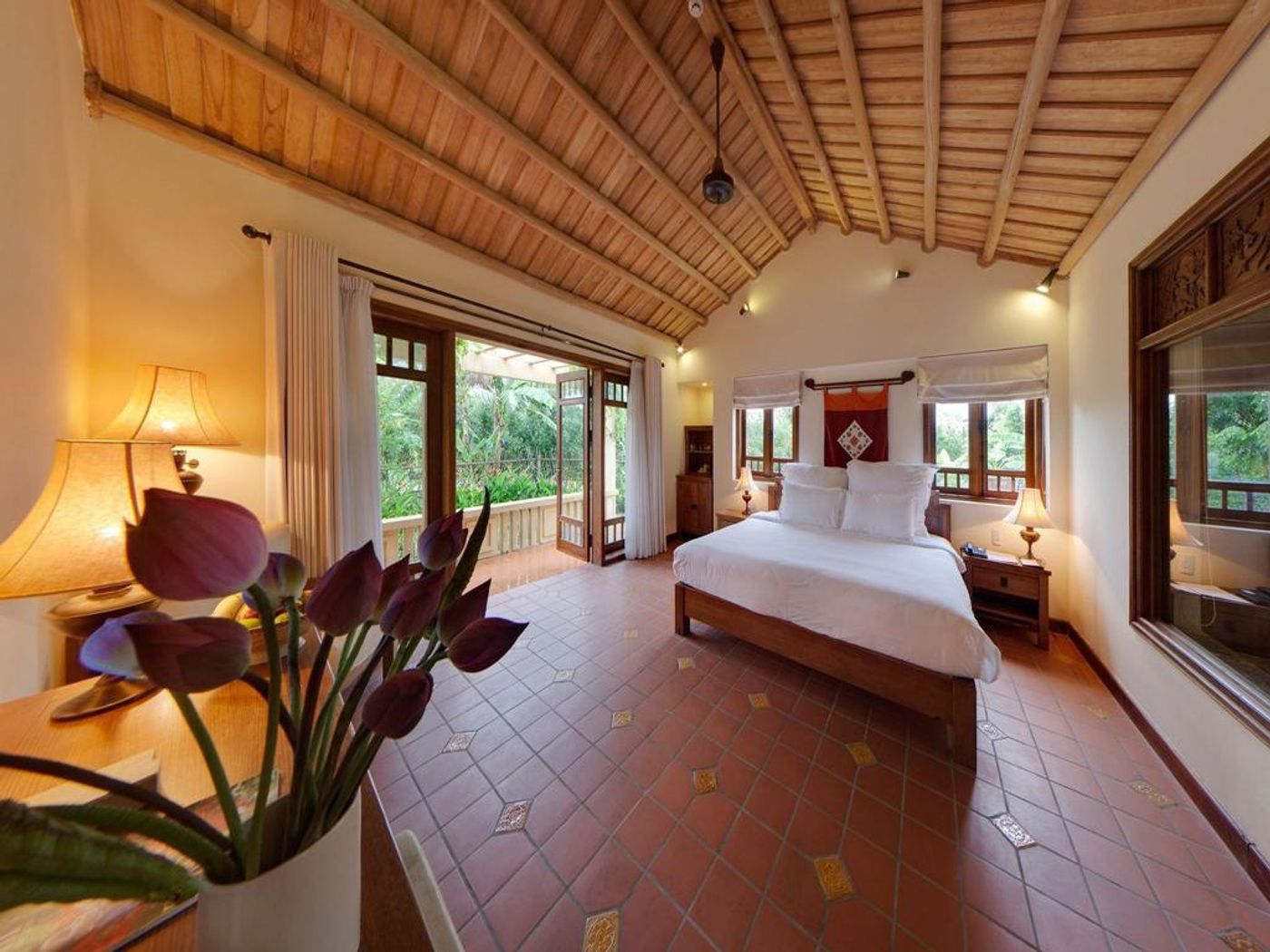 If you wish to spare a few days of your trip to relax in a beautiful resort, why don't you spend your trip at Emeralda Ninh Binh Resort? The complex landscape is a harmony of ancient citadel architecture, with curvy bridges crossing lotus ponds, roof tiles, and terracotta floor tiles. You will find wooden interior finishes from the house columns, gates, and windows to the furniture in your own room. The wood touch makes space look both luxurious and rustic at the same time.
The room system features a cozy and elegant style, which will enhance your staycation. To ensure your wonderful sleep, a comfy cloud mattress topped with a fluffy duvet and puffy pillows await. Fully equipped with air-conditioning, television, and high-speed internet, you won't need to leave your room. The lavish bathroom with a garden view, a bathtub, standing shower, and amenities will impress you, especially after a long day of sightseeing.
Address: Van Long Reserve, Gia Van Commune, Gia Vien District, Ninh Binh Province