The best hotels and resorts to stay in Myanmar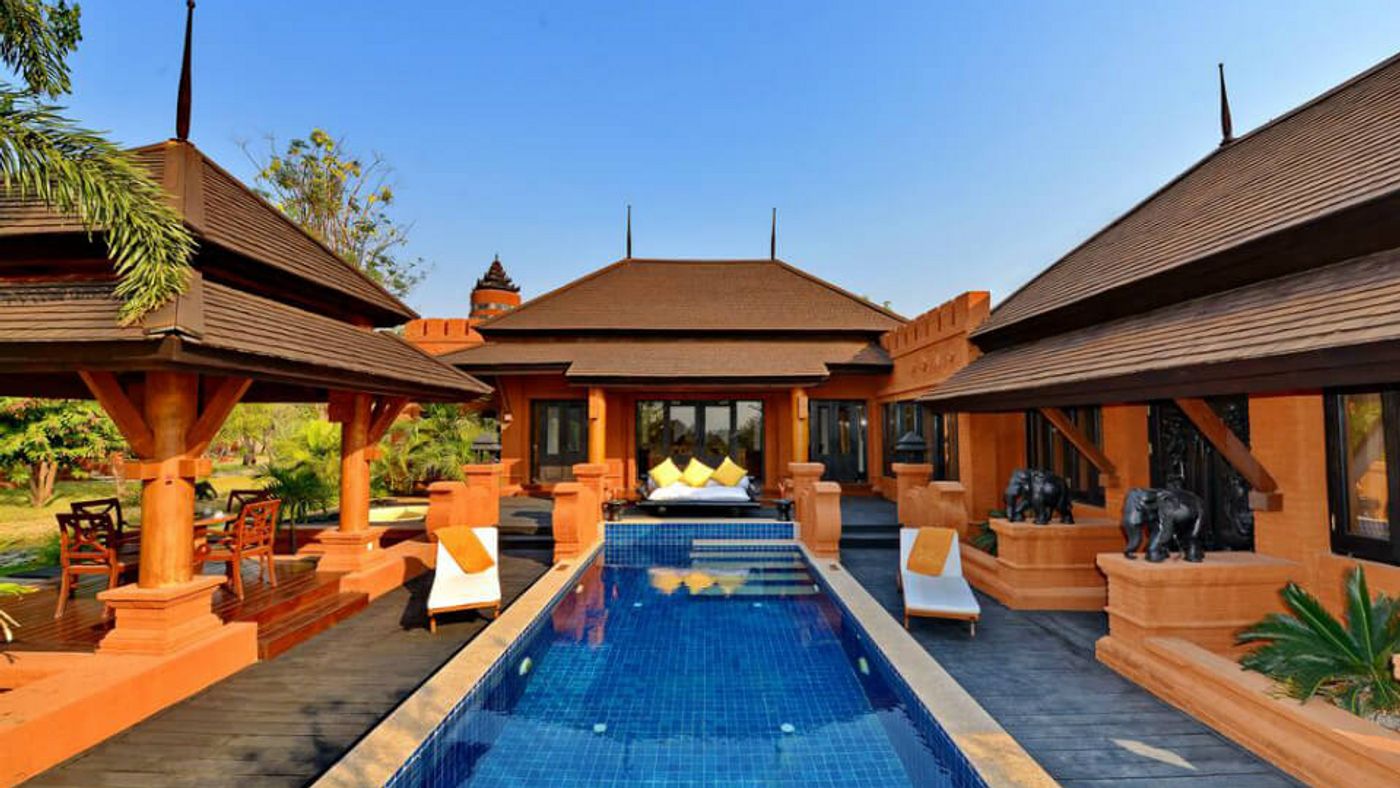 Myanmar hotels can be hit or miss, so it is best that visitors to the country plan and do their research before any trip. Take a look at this guide to a range of the best hotels and resorts that provide the best design and service.
Sanctum Inle Resort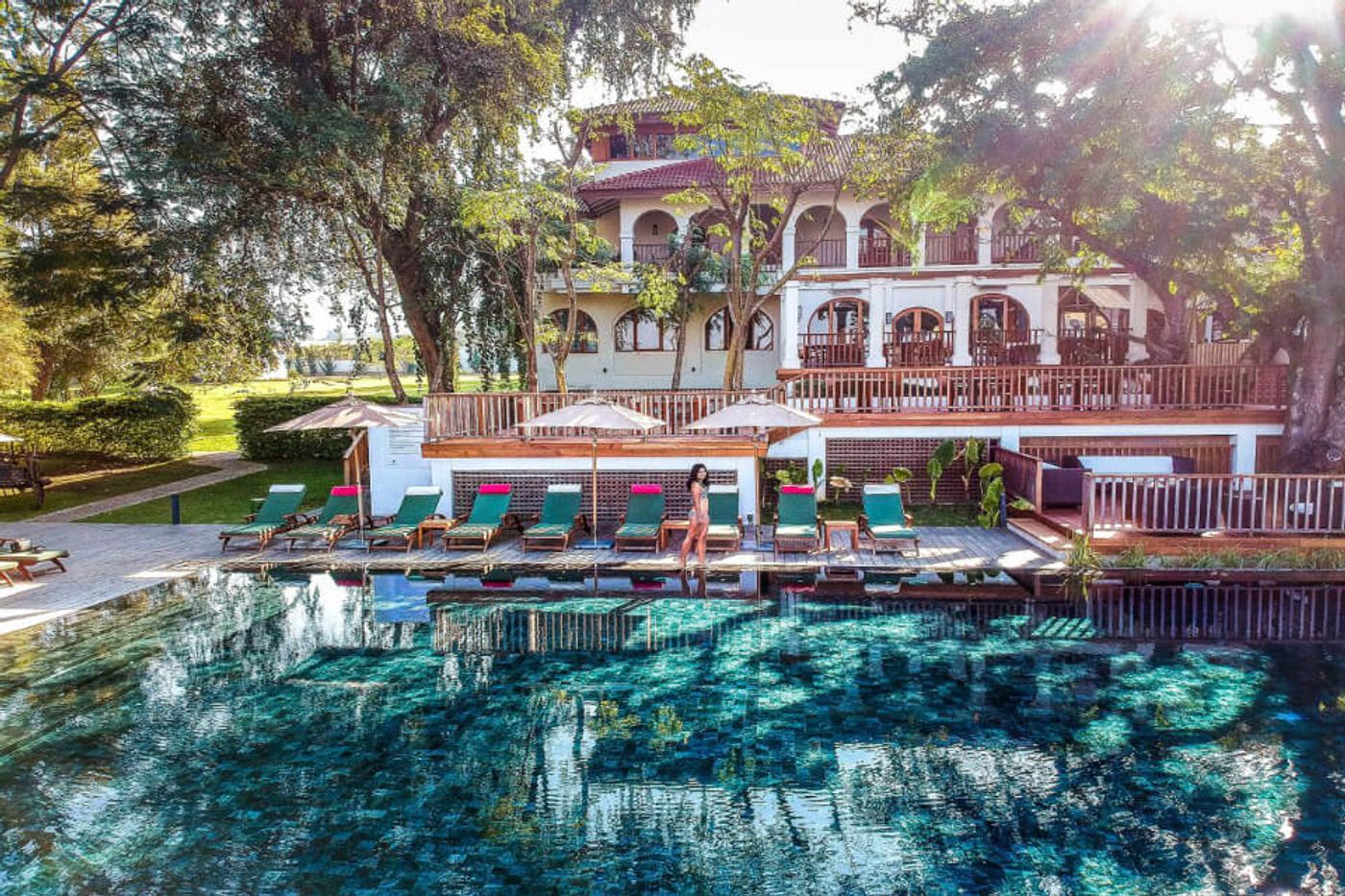 A short flight from Yangon will see you arrive at Heho airport which serves Inle Lake and the surrounding area, when deciding where to stay you should look no further than the simply wonderful Sanctum Inle Resort where the hardest decision you will have to make is whether you should ever leave this delightful property.
The resort is located adjacent to Inle Lake with far reaching sunset views from the beautiful swimming pool and many of the beautifully appointed rooms and suites; designed in a monastic style and claiming that "simplicity is the essence of elegance and contemplation" this is certainly the place to gather your thoughts and savour in the breathtaking surroundings.
Hotel by the Red Canal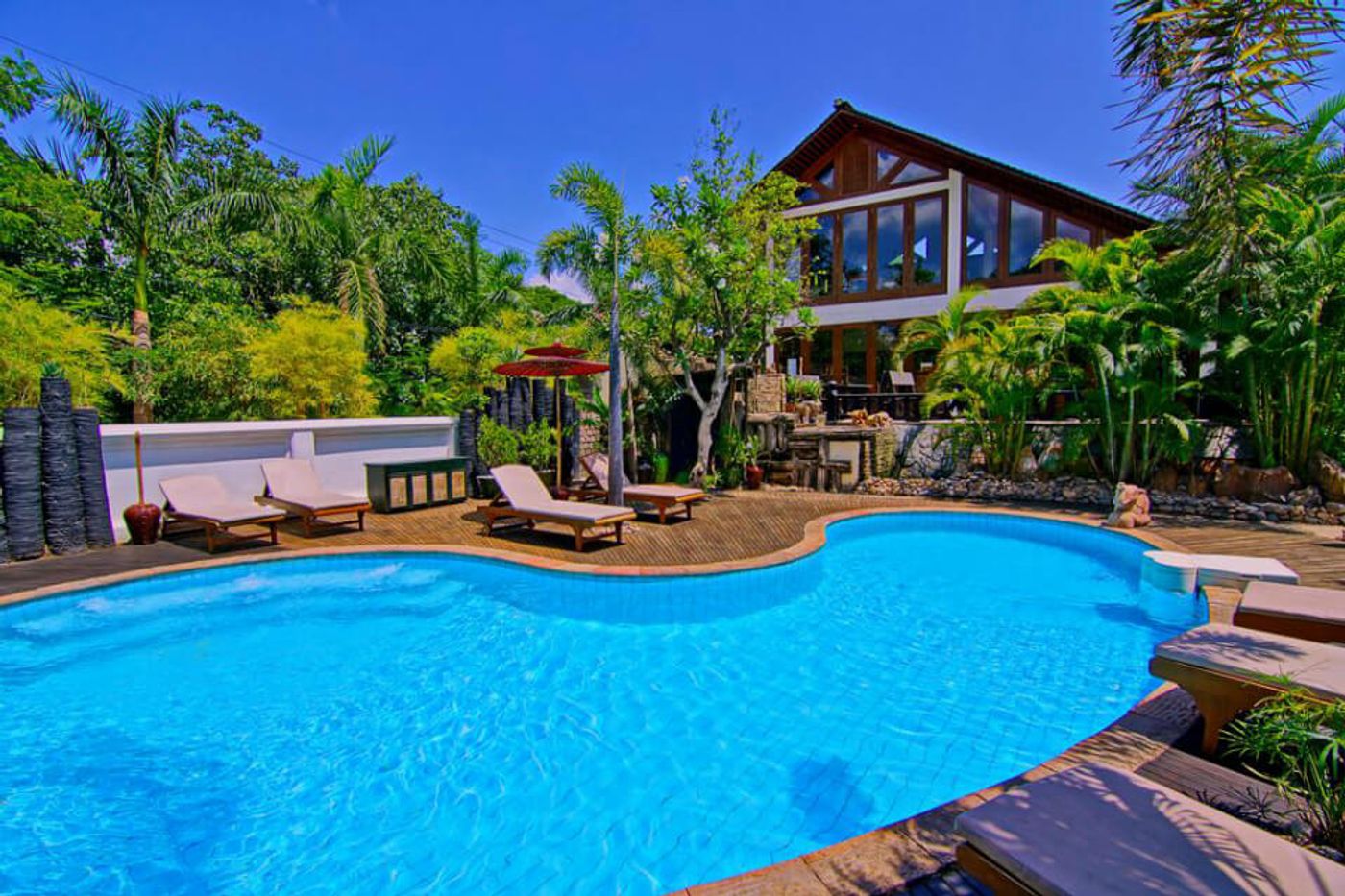 While Hotel by the Red Canal is not quite as grand as Yangon's Belmond, it more than makes up for it in charm and location. This boutique retreat is just minutes from Mandalay Palace, and with only 25 rooms, it feels more exclusive than some other options.
Every room has been crafted with local culture in mind; teak and rattan prevail, and simple bedrooms represent four major ethnic groups including Chin, Kachin, Rakhine and Shan, each with regional furnishings to match. Elsewhere, the spa has been constructed in a similar way to rural village huts – keeping the air the perfect temperature. After exploring this much-fabled city, return to swish up a wooden spiral staircase for aperitifs under the veranda, or take to the restaurant for dinner with views over the candlelit pool below.
Aureum Palace Hotel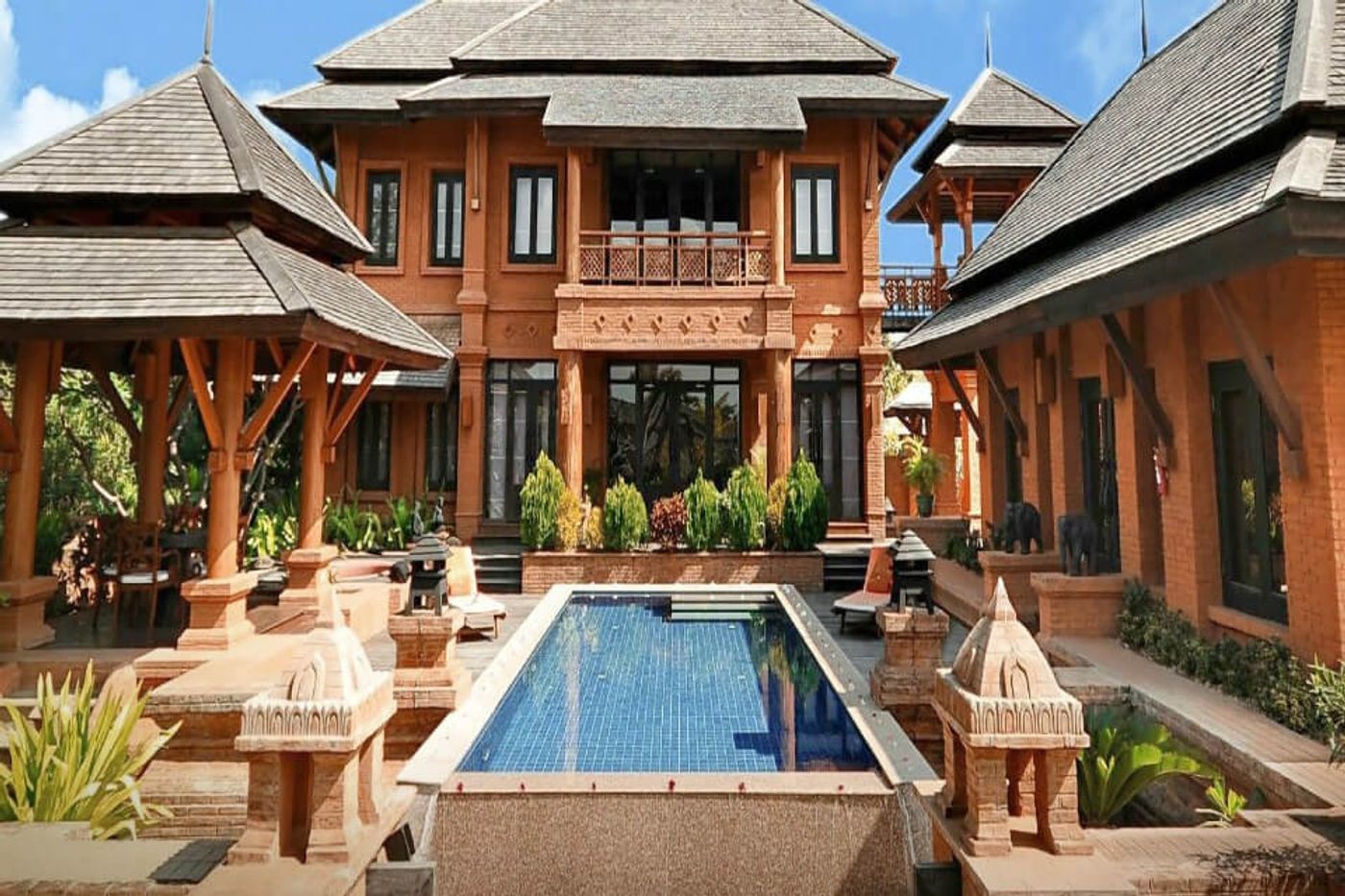 This hotel is actually located in Bagan's archaeological zone. That is a big deal. From one of its two swimming pools, you can see pagodas on the hotel's property. During the day they look fake because they're so beautiful and at night, they're simply majestic. Though Aureum Palace Hotel Bagan comes with a hefty price tag, it is definitely worth the splurge for these unparalleled views of ancient Bagan in your literal backyard.
Hpa An Lodge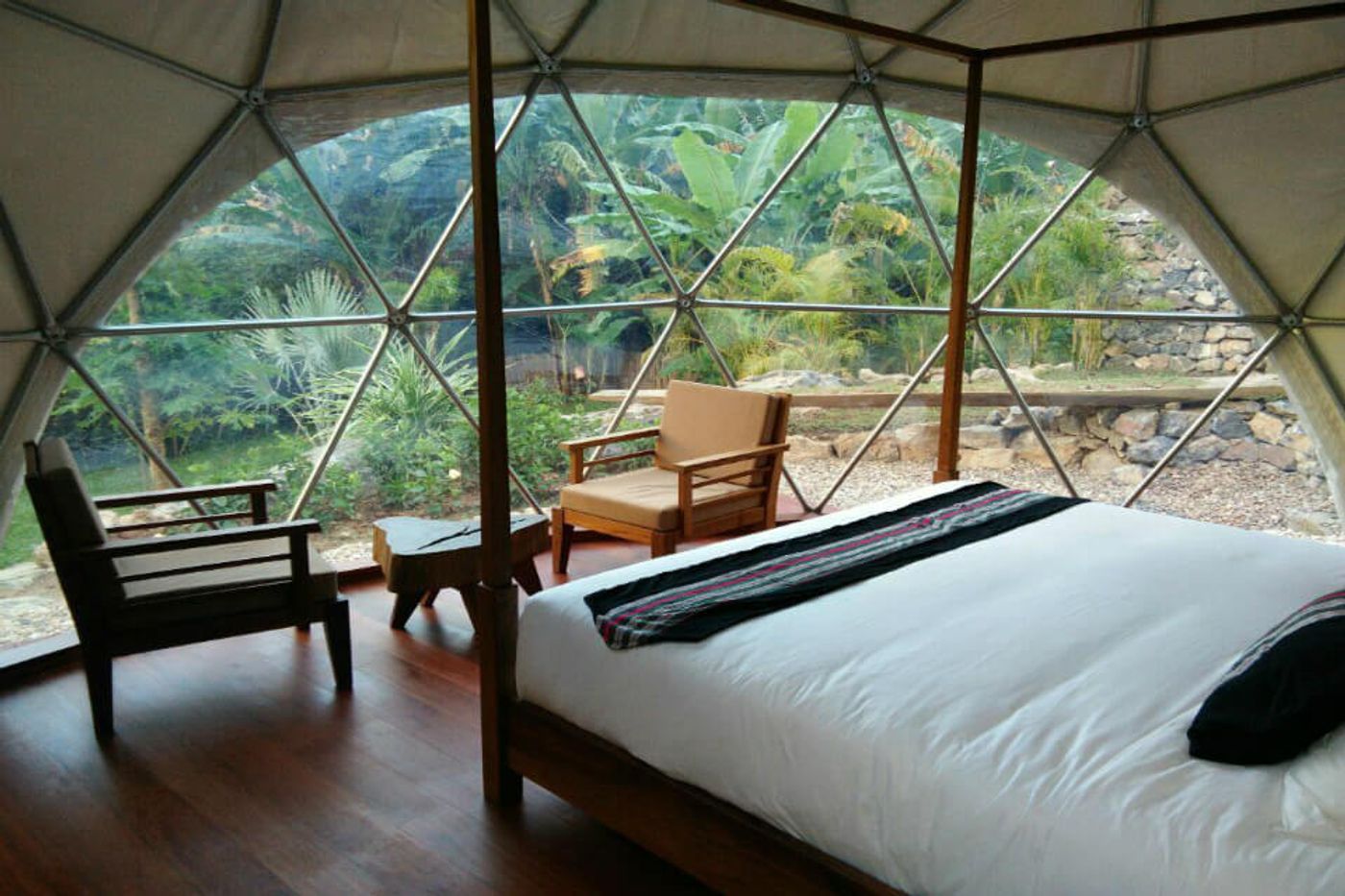 Hpa An Lodge has a 5-star rating on TripAdvisor with over 130 reviews so you know it has to be good. This gorgeous lodge is located in Hpa An, a place heaving with caves and nature. It is arguably the best place to stay in Hpa An, mostly because of its scenic pool area where an entire mountain range is in view while lounging in your bikini. This place comes highly recommended and that is the result of finely-tuned design and marketing.
Hilton Mandalay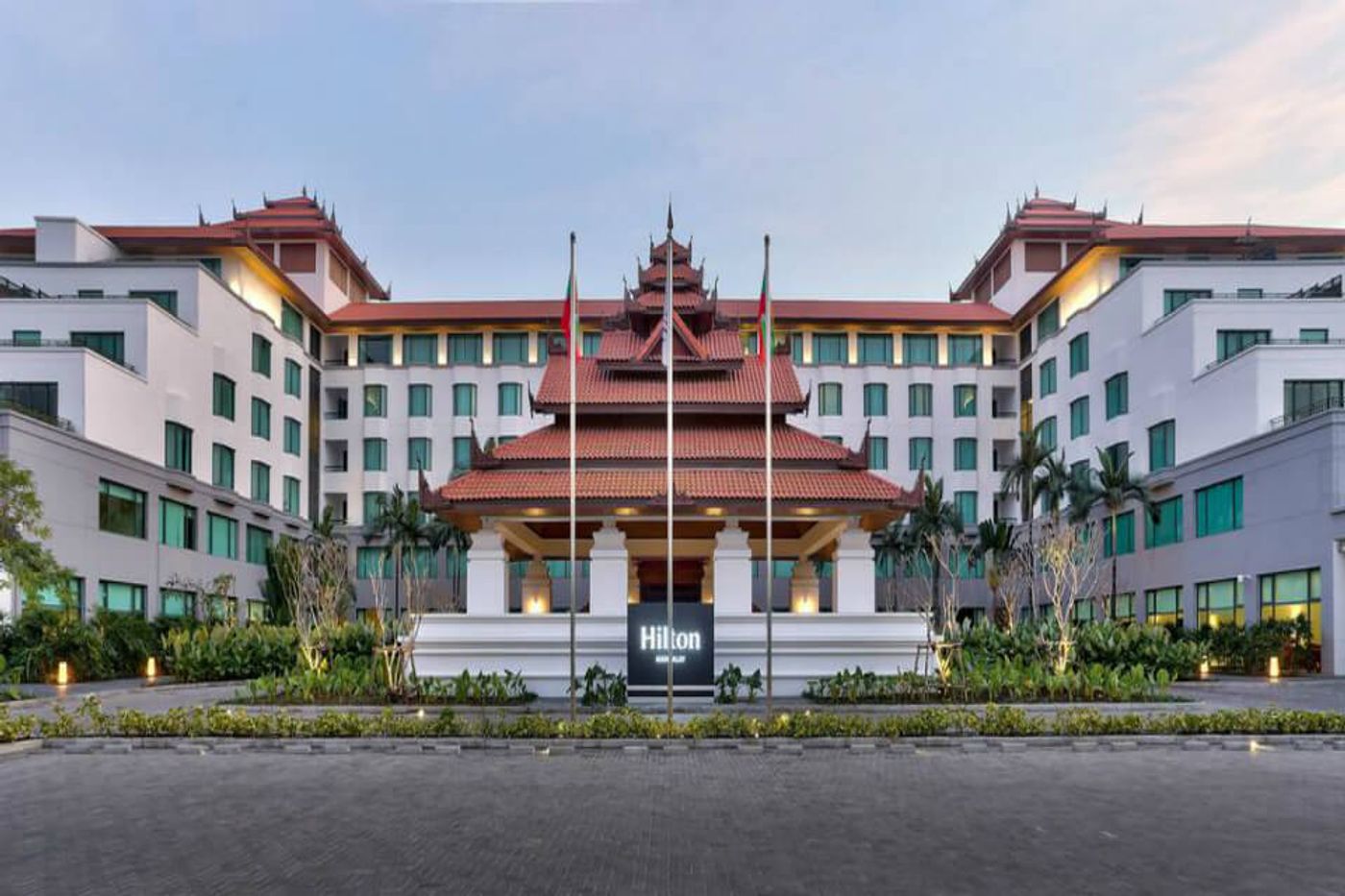 Next stop on your Myanmar adventure is Mandalay which is the former royal capital in the north of the country and located on the banks of the Irrawaddy River, the brand new (opened March 2018) Hilton Mandalay is a great city center option overlooking the majestic Royal Palace.
Guests can choose from a selection of modern and stylish rooms and suites including executive rooms with executive lounge access; leisure facilities include a huge outdoor pool, adjacent fitness centre and complimentary bicycles for exploring the city.
Source Internet