International Travel Expo Ho Chi Minh City (ITE HCMC) 2022: A Travel Event Not To Be Missed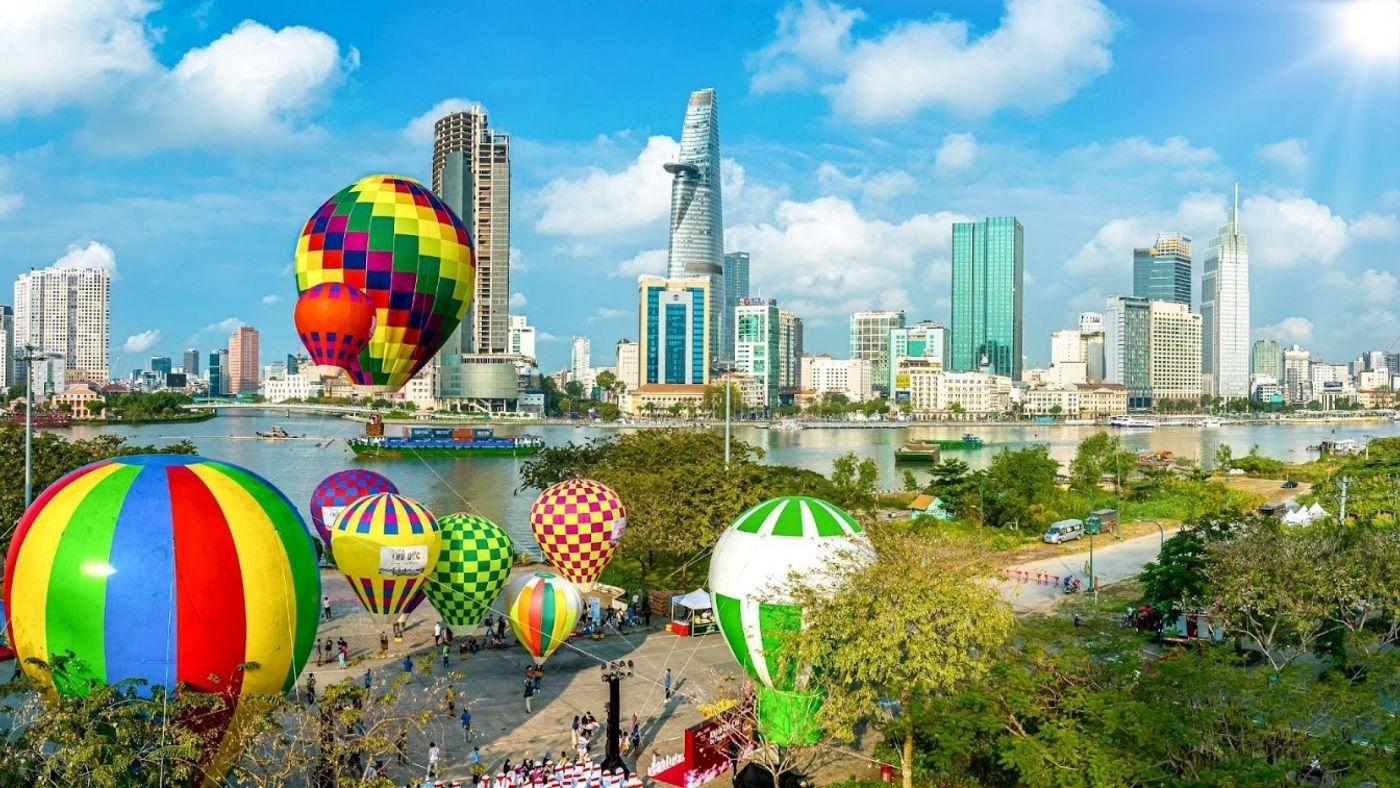 The 16th Ho Chi Minh City International Tourism Expo (ITE HCMC 2022) will take place from September 8 to 10, 2022 at Saigon Exhibition and Convention Center (SECC), Ho Chi Minh City, Vietnam. ITE HCMC 2022 returns with the theme of "Growing Forward Together" with the hope of giving Vietnamese and international tourism businesses the opportunity to reconnect, network, and exchange experiences. It is also expected to introduce the incredible images of Vietnam to international tourist markets.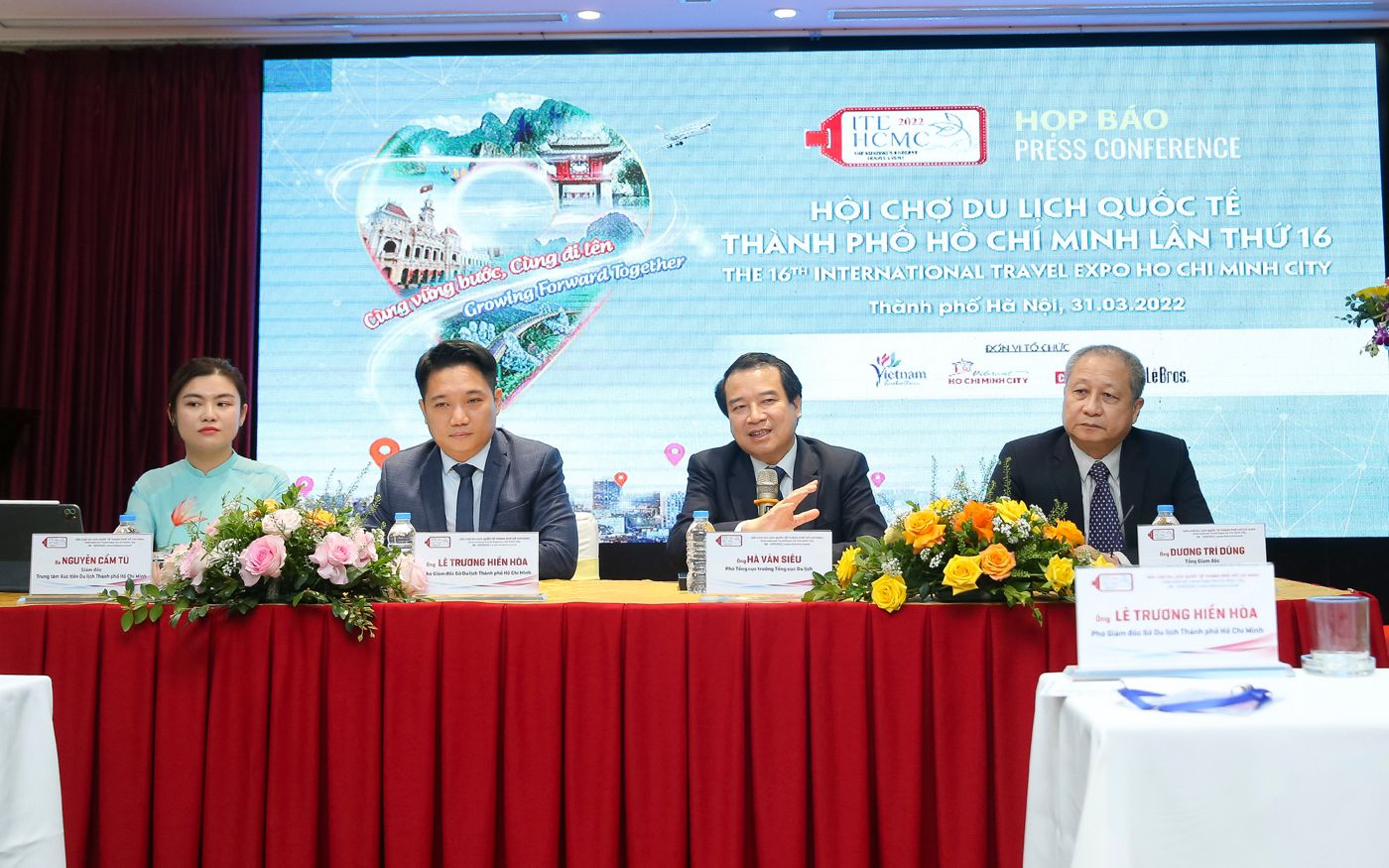 This is the largest and oldest annual international travel trade event in Vietnam to enhance exchanges, tourism promotion, and business opportunities for domestic and foreign travel companies.
The 16th ITE HCMC 2022 will be held with the theme of "Growing Forward Together", approved by the Ho Chi Minh City People's Committee, Ministry of Culture, Sports, and Tourism.
ITE HCMC 2022 is expected to be the largest travel event ever attracting more than 300 exhibitors and 150 high-level customers from more than 50 countries and regions, and more than 20,000 visitors, all gathered in one place, for three days.
In addition, ITE HCMC 2022 will combine physical events and online events such as 2D Online Booths, 3D Virtual Reality Expo, and Online Appointments between People International Buyers and Sellers.
Ms. Nguyen Thi Anh Hoa, Director of Ho Chi Minh City Department of Tourism, said that in the context of reopening tourism after COVID-19, ITE HCMC 2022 is one of the important activities to promote international communication and marketing tourism abroad.
According to Mr. Lee Jae Hoon, Chief of the Representative Office of the Korea Tourism Administration, ITE HCMC is an opportunity to connect trade between Korean tourism businesses and large tourism enterprises in Vietnam, creating favorable conditions for the reconnection of tourism activities between the two countries, as well as the localities of Korea to introduce their unique destinations and culture to Vietnamese tourists.
Mr. Derek Chou, Director of the Taiwan Tourism Bureau, Ho Chi Minh City Office, expressed his pleasure to know that the International Tourism Fair ITE HCMC 2022 will be held after a 2-year pause due to the epidemic. Taiwan is expected to nominate a delegation to Vietnam to join the event.
WHAT TO EXPECT AT ITE HCMC 2022?
Exhibition date:
09h00 - 16h00, September 8-9, 2022: Exclusively for commercial customers
16h00 - 19h00, September 8-9, 2022: For commercial guests and the public
09h00 - 19h00, September 10, 2022: for public guests
The last day is open to the public and is called Tourism Consumption Day, with a series of attractive travel packages, promotional airfares, art shows, and exciting minigames for visitors.
Venue:
Saigon Exhibition and Convention Center (SECC): 799 Nguyen Van Linh, District 7, Ho Chi Minh City.
Notable events:
Vietnam Night "The Essence of Vietnamese Rice"
Korean Night
Vietnam MICE Tourism Forum – in collaboration with the European Chamber of Commerce in Vietnam (EuroCham).
Seminar to introduce tourism markets.
Workshop on enhancing digital transformation and communication on digital platforms
ITE HCMC Tourism Award 2022
Award for journalism writing about Ho Chi Minh City's tourism
Tourism consumption day for the public
Within 3 days of the event, there are many highlight activities that you should not miss. Therefore, register now to participate in this charming event.
Limited booth space available: BOOK A STAND at the link
If you are a travel buyer: REGISTER AS A HOSTED BUYER at the link.
As the largest tourism cooperation in Vietnam, Vietravel is proud to be trusted by more than 800,000 tourists to Vietnam every year. Within 27+ years of development, we always provide the best travel services at the best prices for you to discover the beauty of not just Vietnam but entire Southeast Asia.
Please contact us for more information
Vietravel - Asia Leading Tour Operator
Hotline: (84) 35 235 61 61
Email: [email protected]
Website: www.vietravelasia.com
#VietravelAsia #Vietravel #Vietnam #SoutheastAsia #VietnamTour #VietnamTravel