Foods you have to try when visiting Da Nang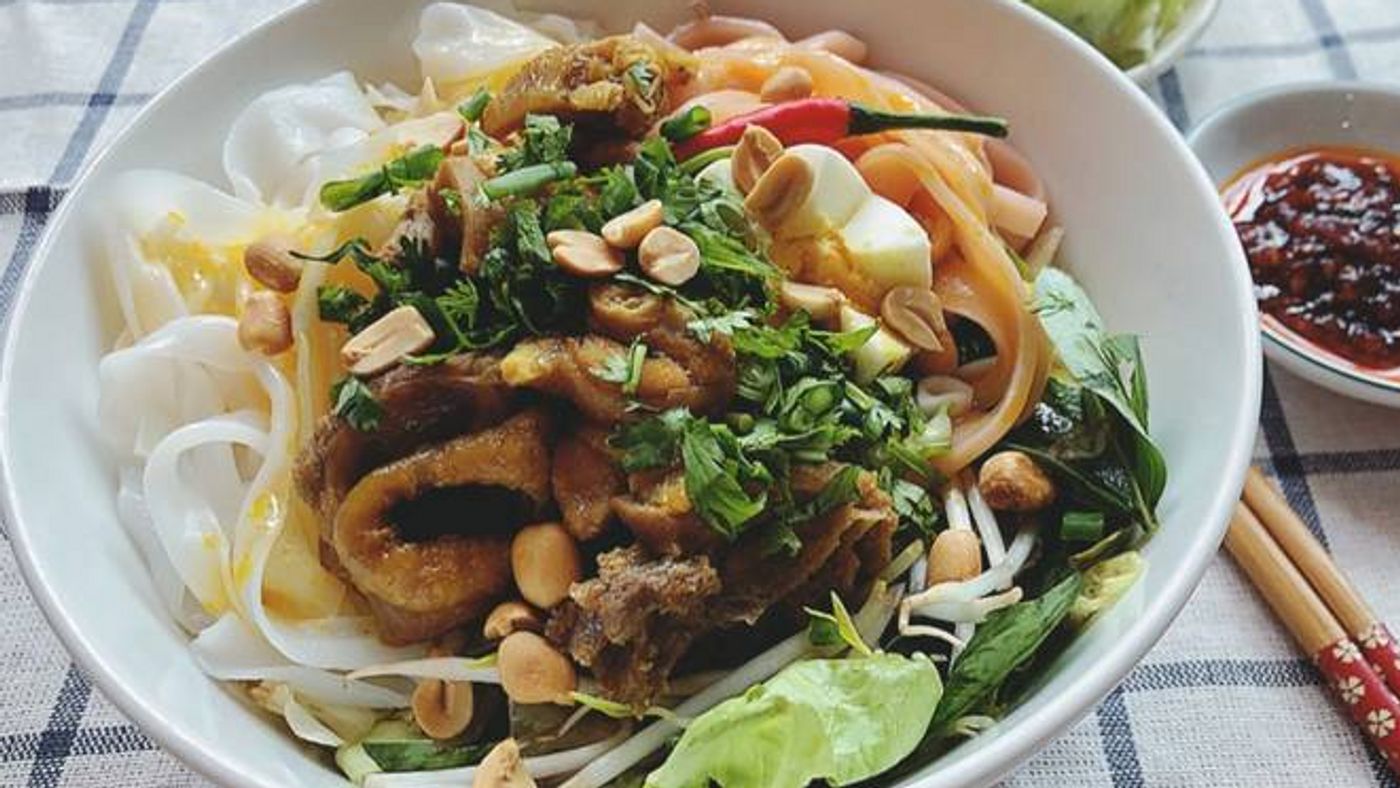 As one of the most underrated cities in Vietnam, Da Nang offers a wide range of inexpensive yet unique dining options. Therefore, no trip to Da Nang is complete without trying out at least one of these must-try dishes in Da Nang.
Bun Thit Nuong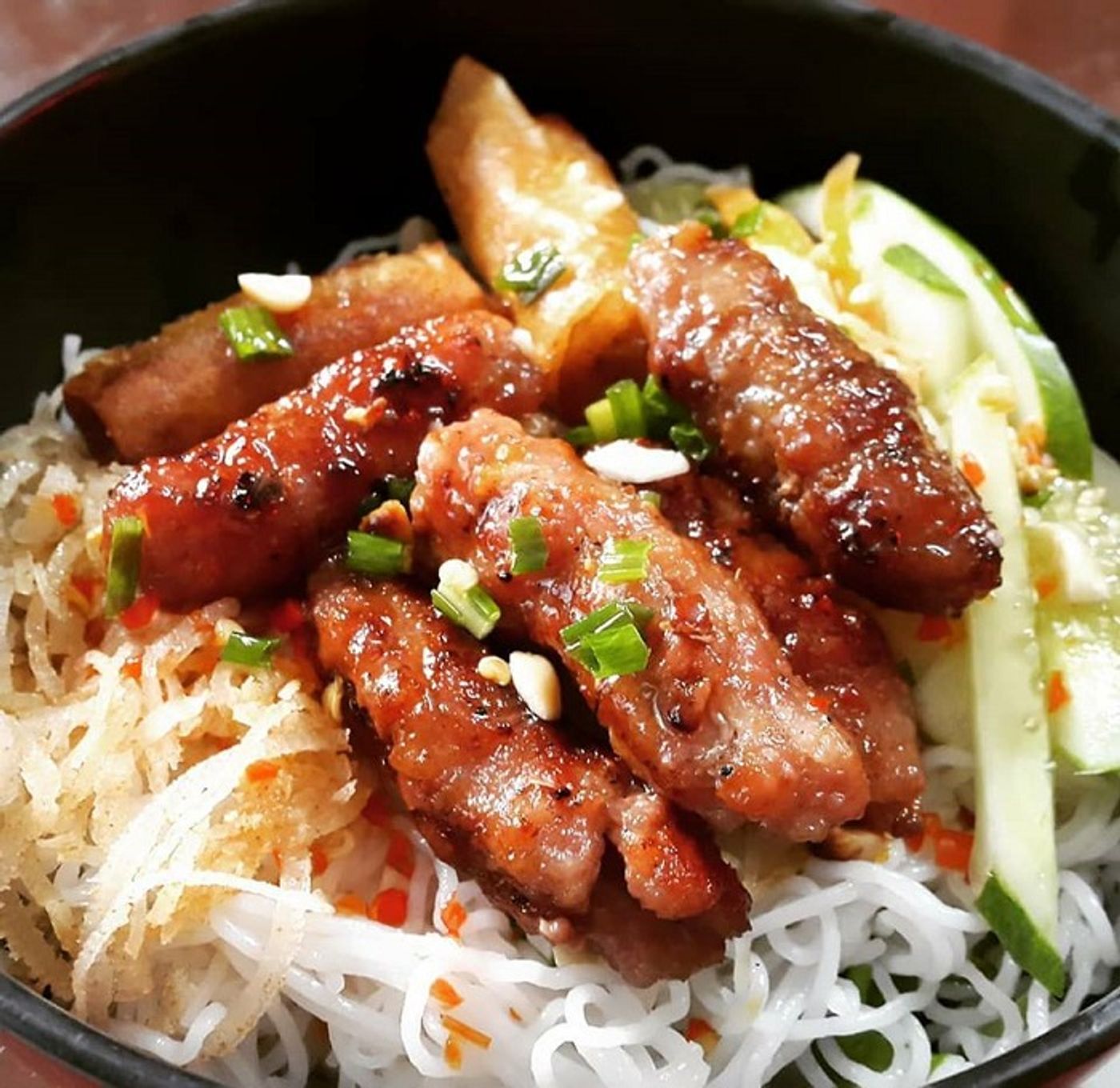 Bun thit nuong comprises thin vermicelli rice noodles, freshly chopped lettuce, sliced cucumber, bean sprouts, pickled daikon, basil, chopped peanuts, and mint, topped with grilled pork shoulder. Diners can also opt for bun thit nuong cha gio, which comes with crunchy slices of cha gio (deep-fried eggrolls). As with most Vietnamese dishes, you also get a side of nuoc cham sauce to mix into the bun thit nuong for a flavourful ensemble.
Banh Bot Loc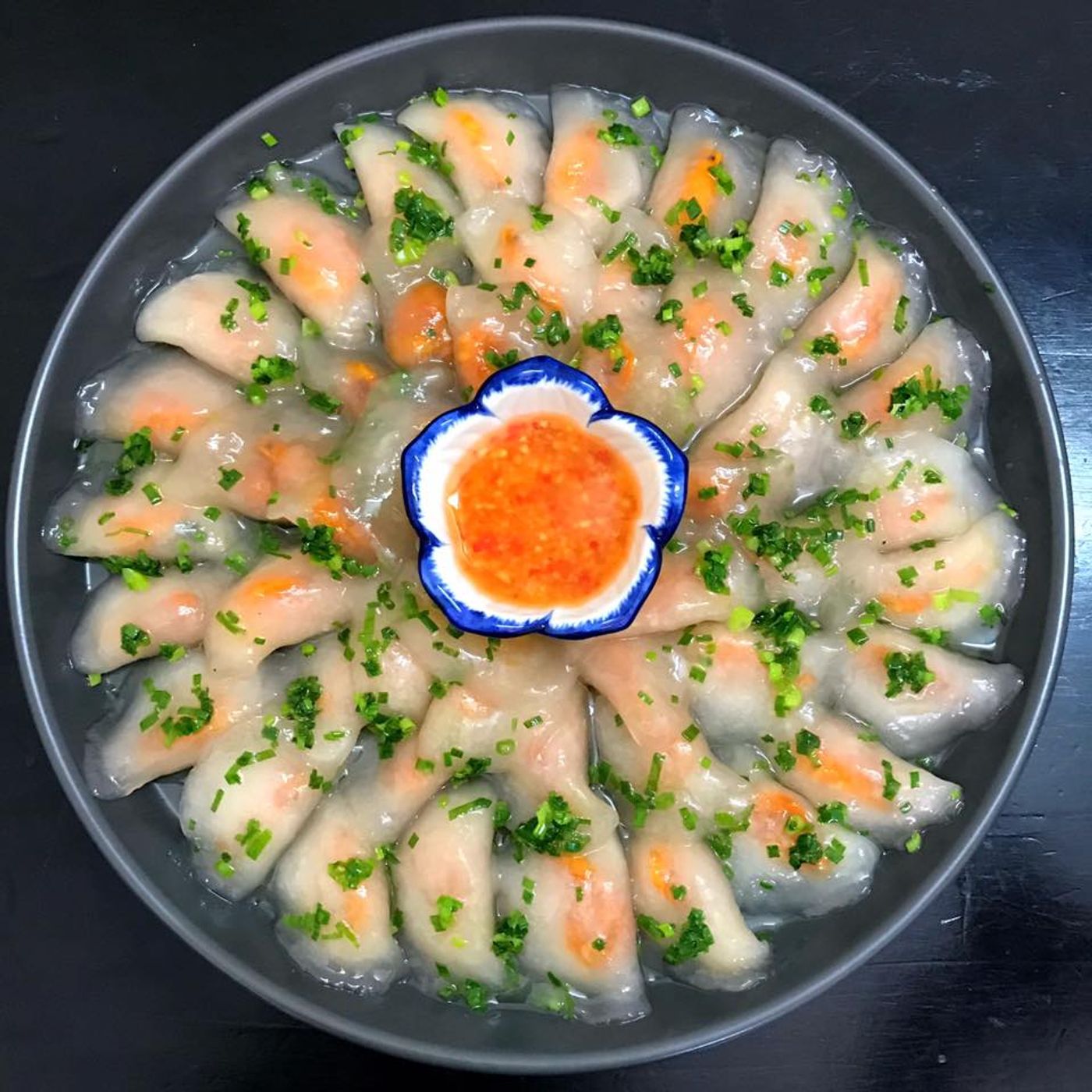 Banh bot loc, made with tapioca starch rather than rice flour, is filled with marinated shrimp and milled pork before it's wrapped in oiled banana leaves and steamed until cooked. To enjoy this Hue snack, simply unwrap the banana leaf and dip it in a platter of nuoc mam pha, a sauce made with vinegar, shrimp stock, fermented fish sauce, sugar, and fresh chilies.
Banh Trang Cuon Thit Heo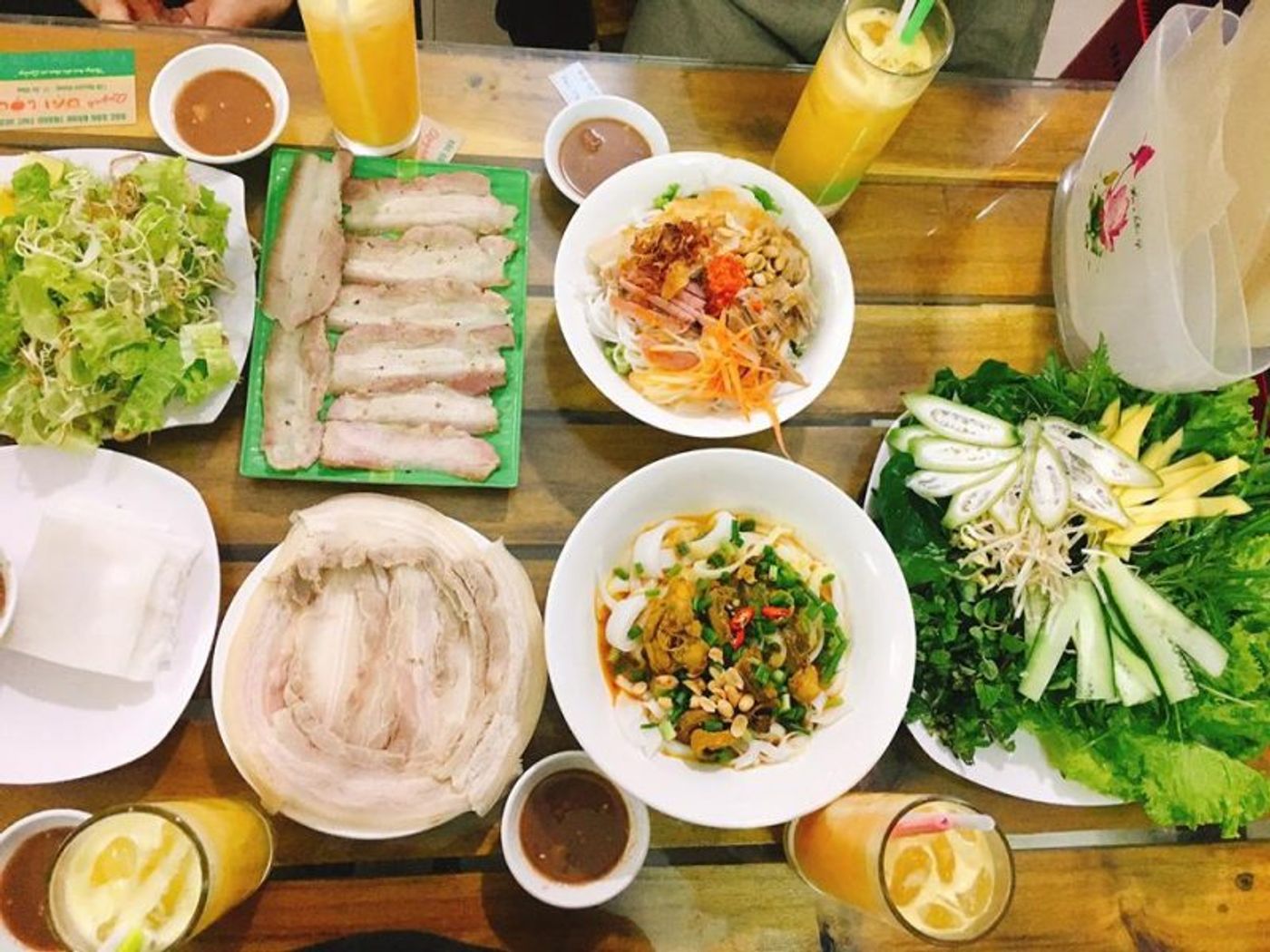 Banh trang cuon thit heo or sliced pork rolled with rice paper is one of Da Nang specialities. It is a combination of fresh ingredients such as belly pork, fresh vegetables, slices of cucumber and green bananas. All things are wrapped in soft rice paper and eaten with dipping sauce. This dish is famous because of carefully selected ingredients, which makes perfect taste.
Banh Canh Ca Loc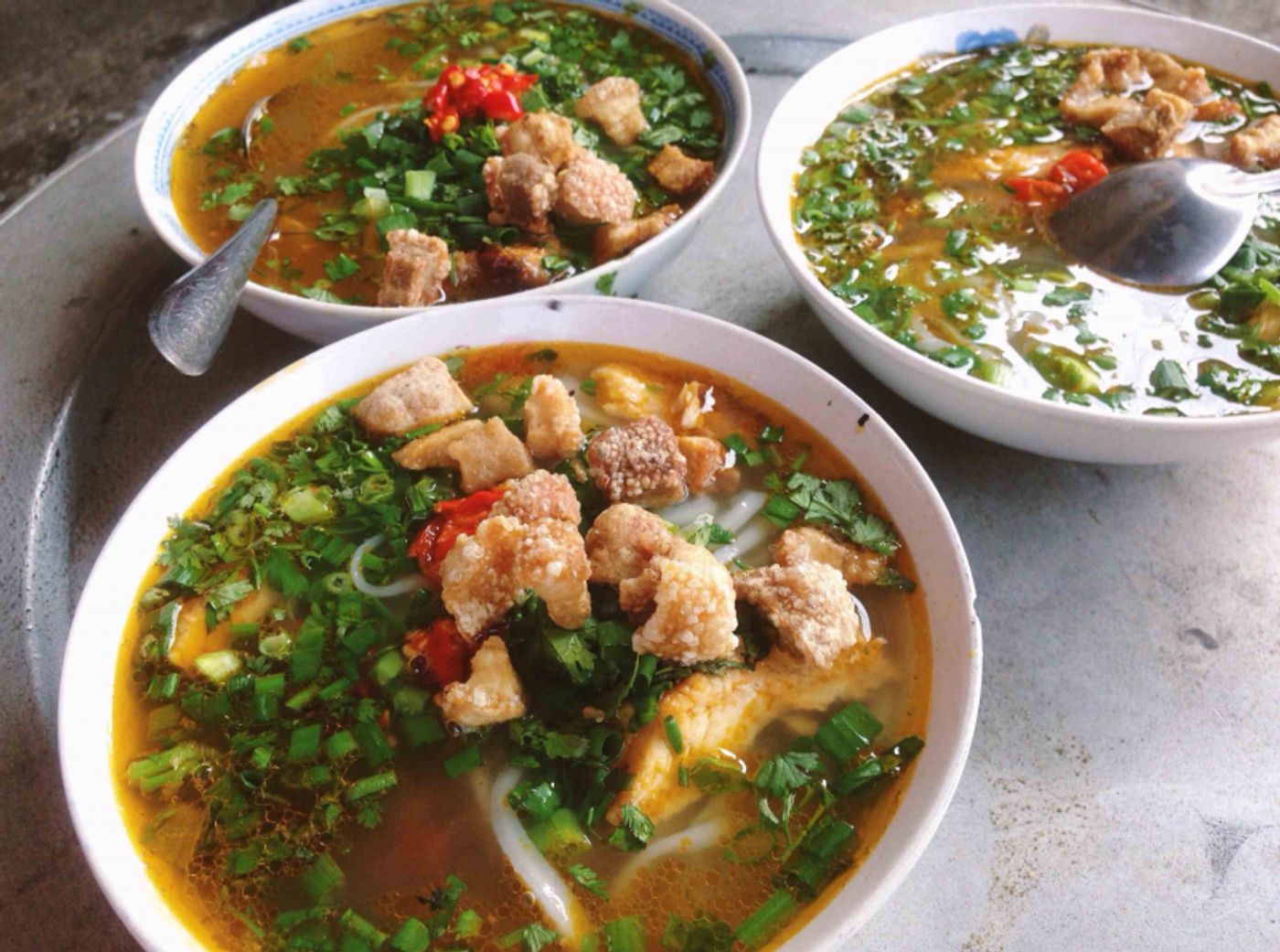 Banh canh ca loc is a popular dish in the center of Viet Nam. This Vietnamese noodle is made from tapioca flour or a mixture of rice and tapioca flour. The soup base (broth) can be cooked from pork, crab, fish, and the toppings can be with fish cake, mushroom, Vietnamese ham, shimp balls, etc. Nowadays, it is not only a famous street food but also the local speciality.
Mi Quang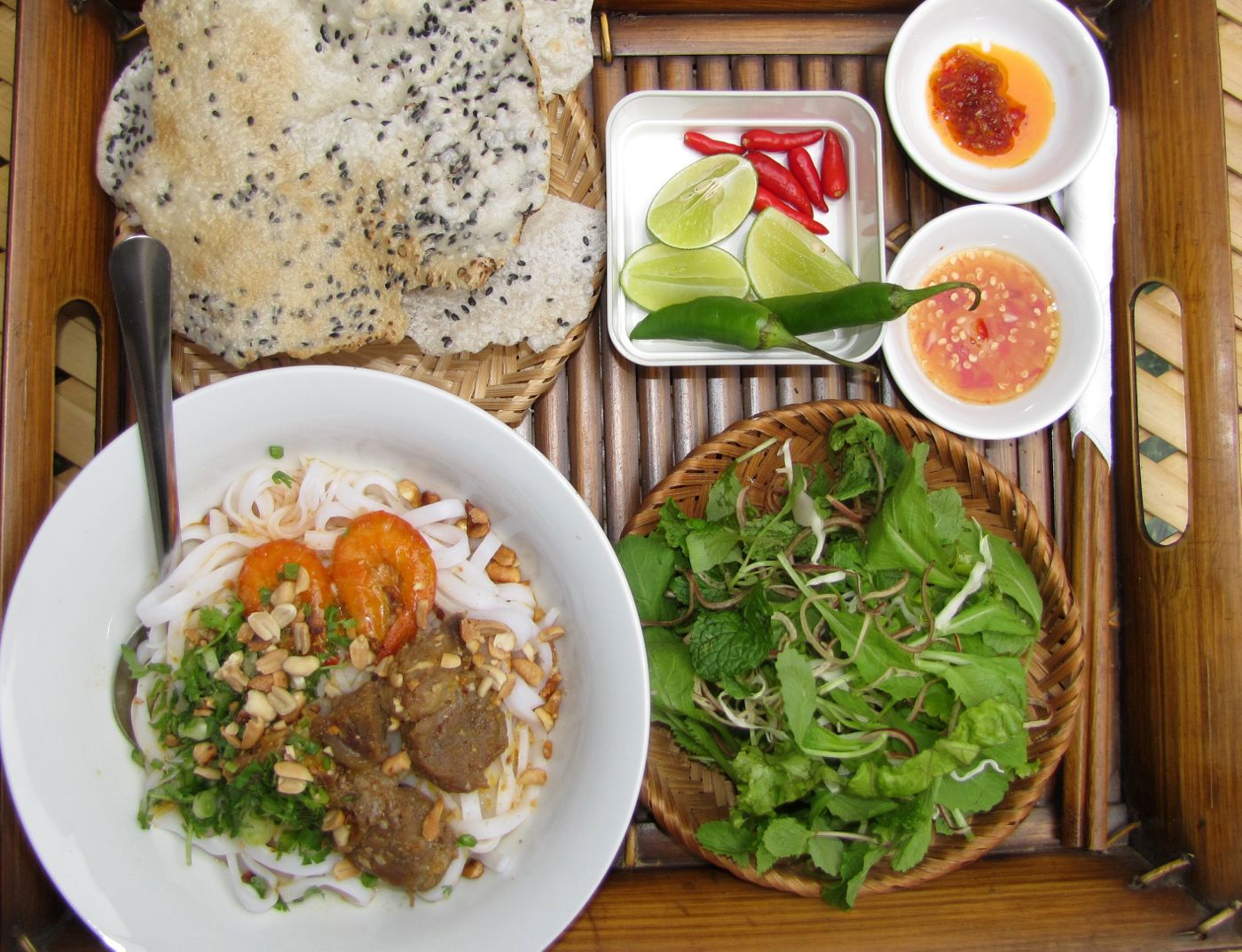 Mi Quang is Da Nang's definitive dish, featuring rice noodles that are tinted yellow using turmeric and bone broth seasoned with fish sauce, black pepper, shallot, and garlic. Meat toppings include river shrimp, boiled quails eggs, and roast pork, though some eateries use fish, chicken and beef slices. Lastly, the ensemble is topped with an array of fresh herbs such as basil, peanuts, coriander, lettuce, sliced banana flowers, and sesame rice crackers. You can also opt for chilli peppers for a spicy kick to the ensemble.
Source: Internet