Explore traditional breakfast dishes served in Vietnam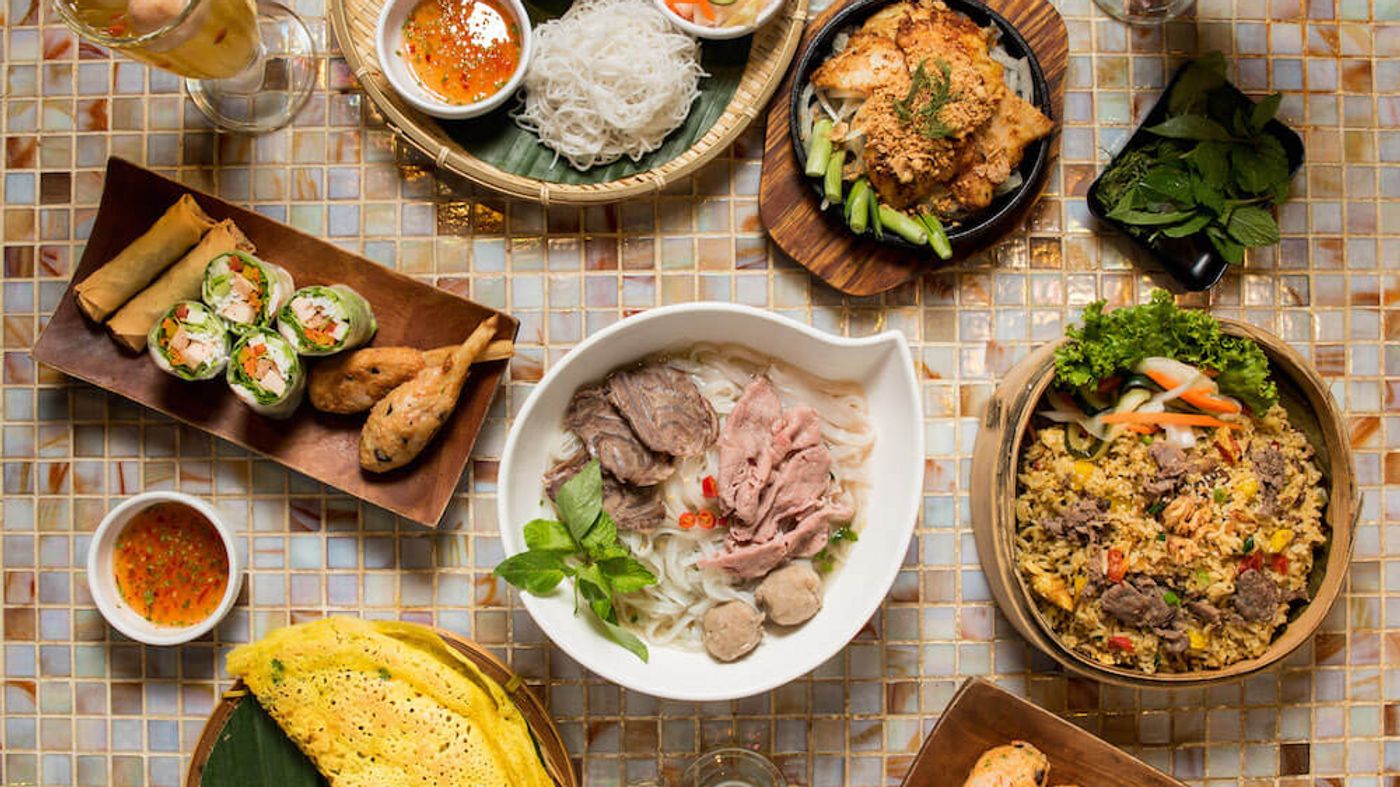 Breakfast plays a very important role as it is the energy source for a whole hard working day. In the past, breakfasts were cooked by deft hands of women in a family which enhances much the taste of the foods. Traditional breakfast choices in Vietnam are incredibly varied and all worth a try. Here are the most popular breakfast dishes in Vietnam.
Com Tam (Broken Rice)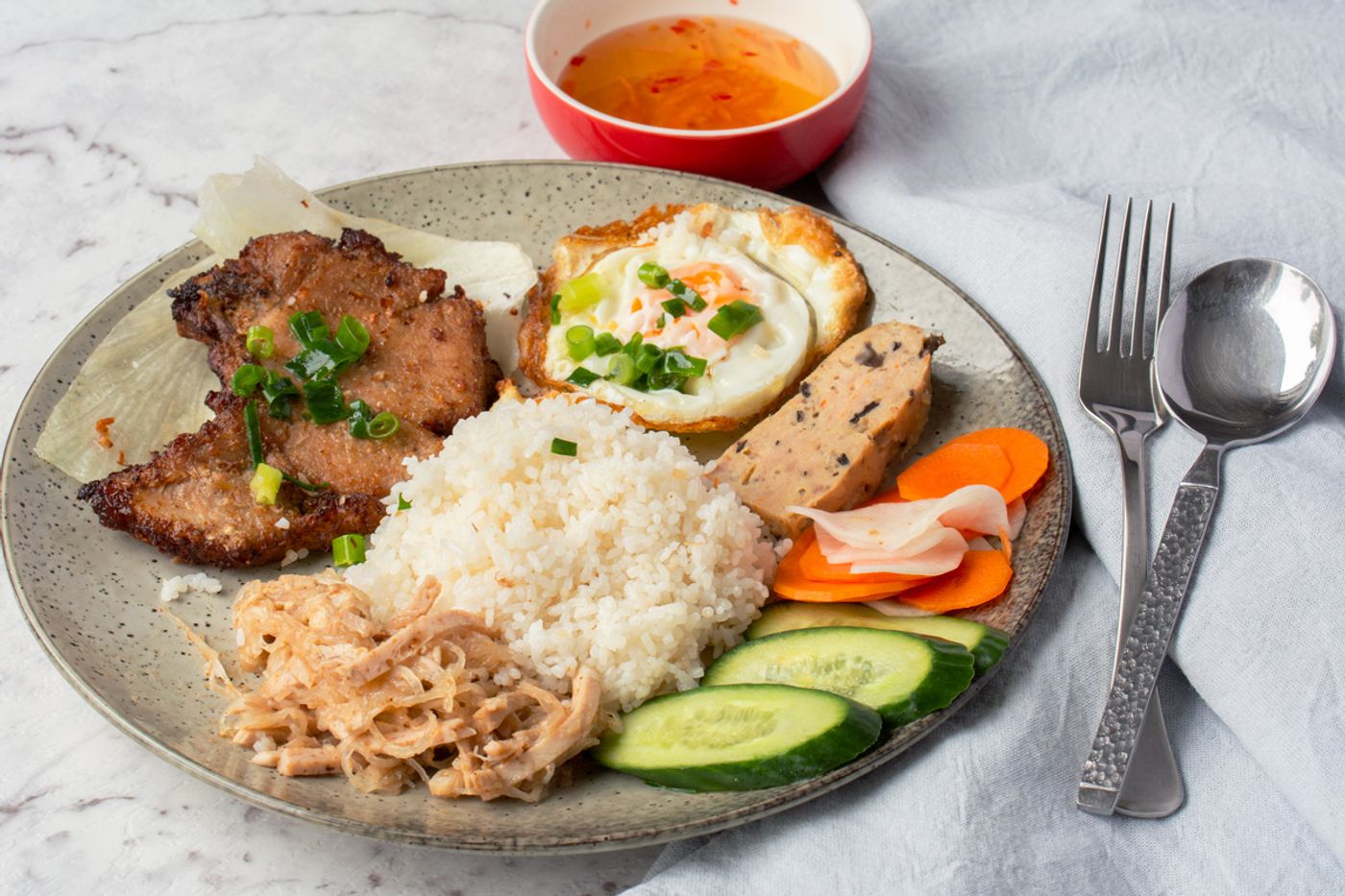 This is likely the most customizable dish on this list. It's a bed of broken rice – the cheapest kind – topped with any number of things, including fish, pork, meat balls, morning glory, pickled veggies and so much more. The options change with every restaurant. Broken rice used to be undesirable, but now many people prefer it.
Banh mi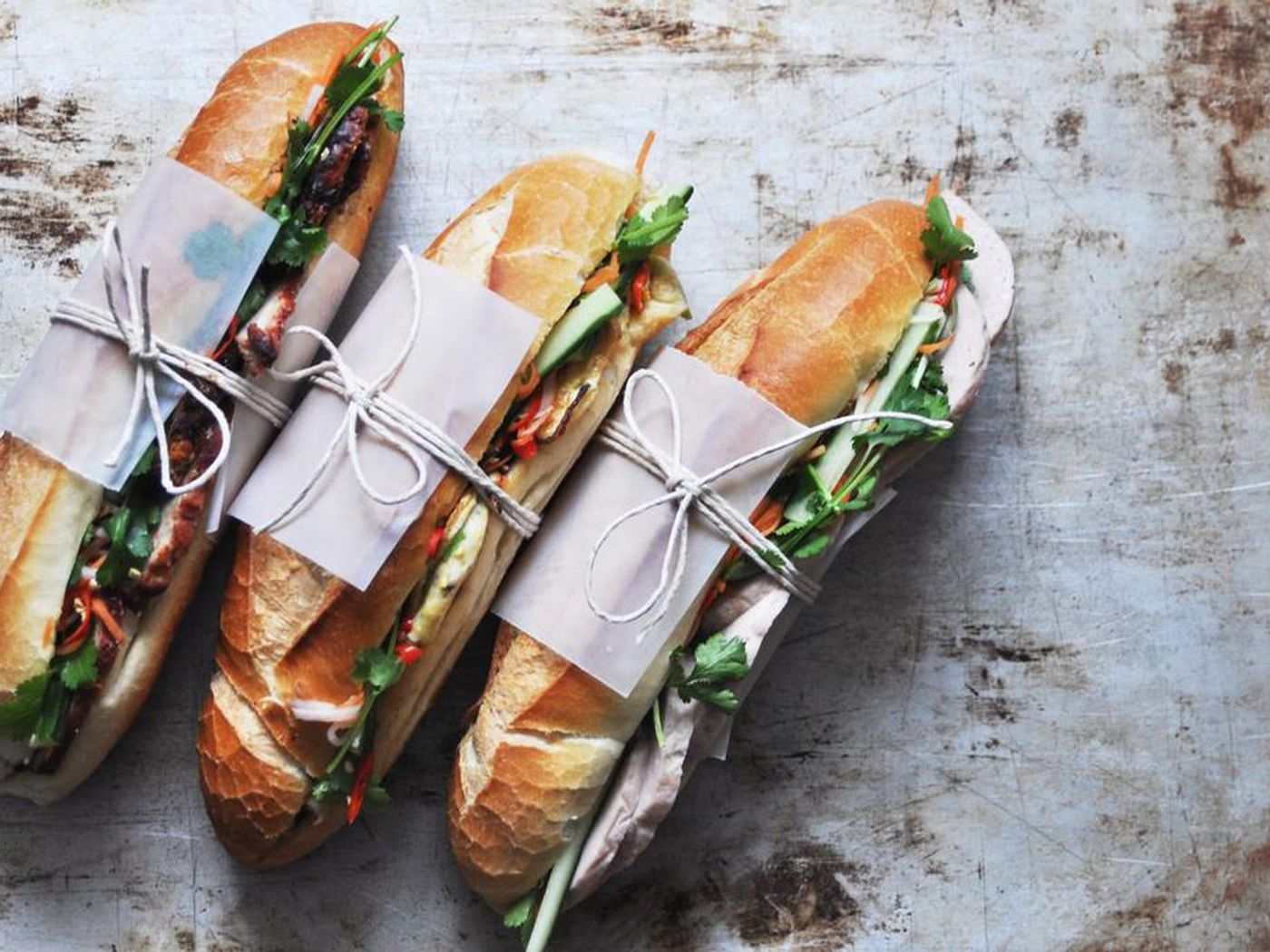 Otherwise known as the Vietnamese sandwich, banh mi is one of the most popular Vietnamese specialties abroad. It's also very easy to make by yourself. Banh mi consists of Vietnamese baguettes with fillings of meat and vegetables, sometimes with chili sauce or mayonnaise.
Depending on your preference, the meat options are pork, chicken, cha lua (Vietnamese sausage), cha ca (fish patty), fried eggs, liver pate, or meatballs. The vegetables typically include tomato, cucumber, and coriander.
Pho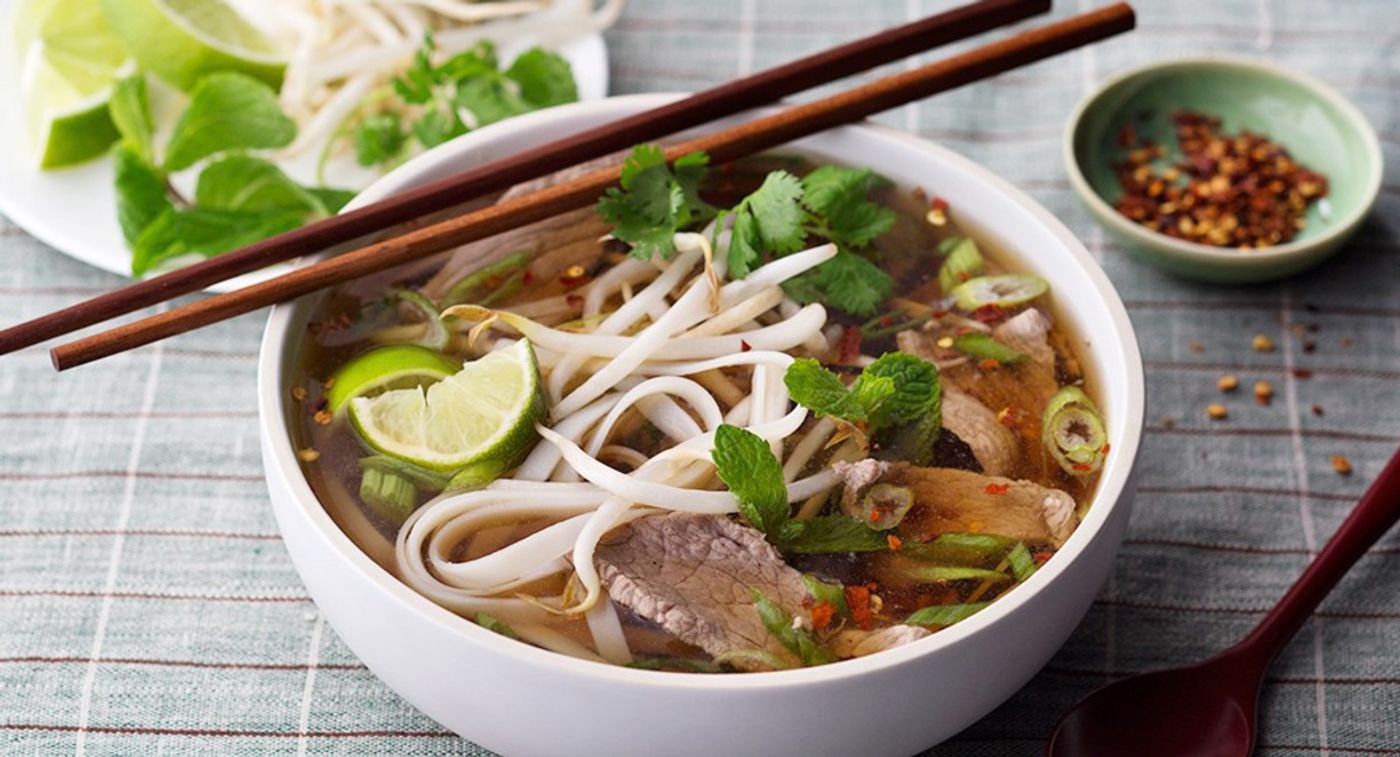 Pho is not only the most popular breakfast in Vietnam but is also internationally renowned as a symbol of Vietnamese gastronomy. Thousands of Pho stores deliver thousands of taste, that's why some Pho stores are much more well-known than the rest, and the mystery hidden in the broth of Pho.
Pho can be made with beef or chicken, with the accompanying rice noodle and broth. The broth is the most distinctive feature of the dish, made from simmering the beef or chicken bones with seasoning and spices. And as with all Vietnamese noodle dishes, Pho is usually served with herbs and vegetables, as well as chili sauce.
Xoi (Sticky Rice)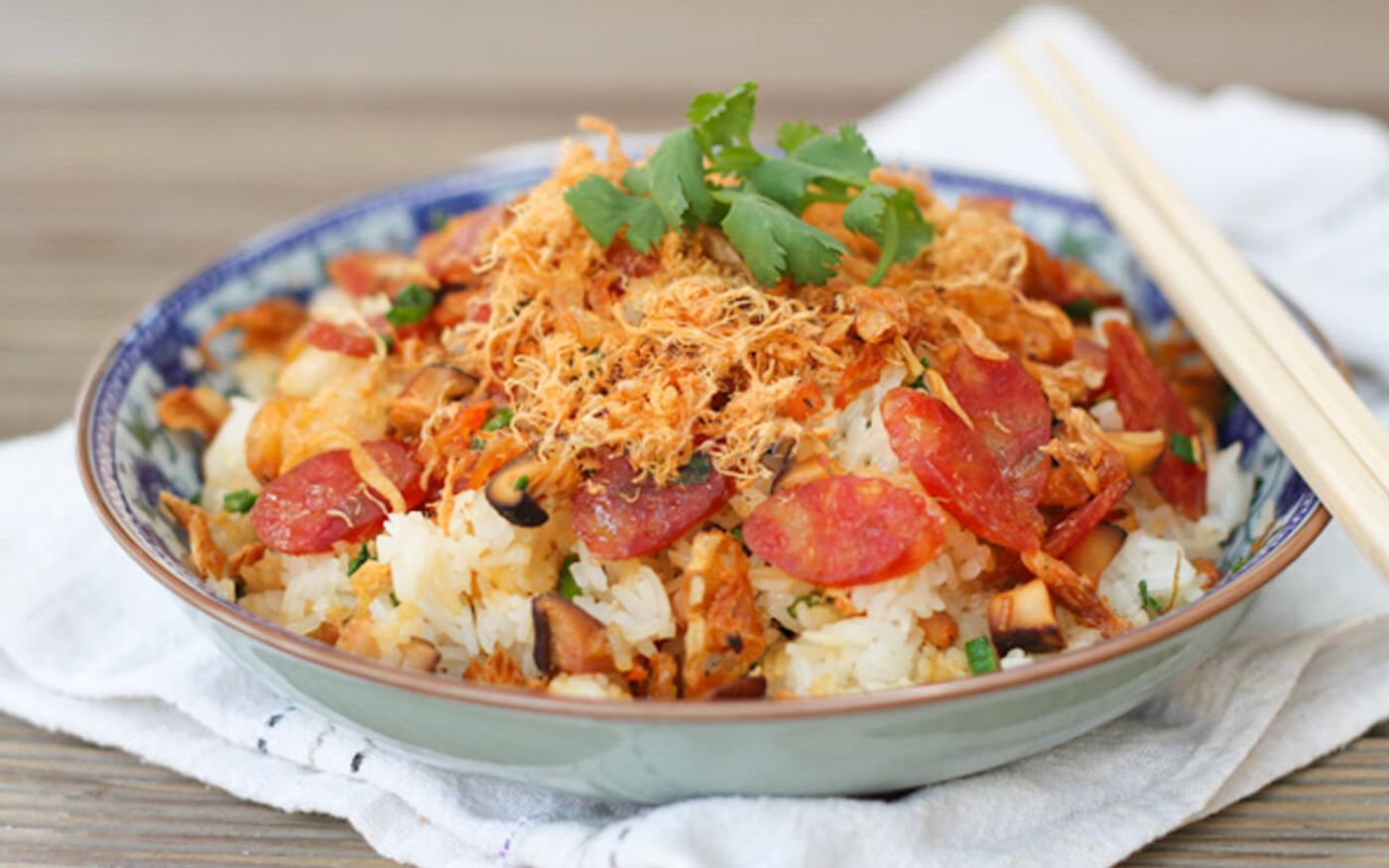 Xoi is a very simplistic dish. There are two main types: sweet and savory. The sweet varieties include sticky rice made with corn, black urad beans, mung beans, etc. The savory type is sticky rice with chicken, sausage, pork floss, and/or quail eggs. Sticky rice is sometimes served with banh da and pandan leaves.
Bun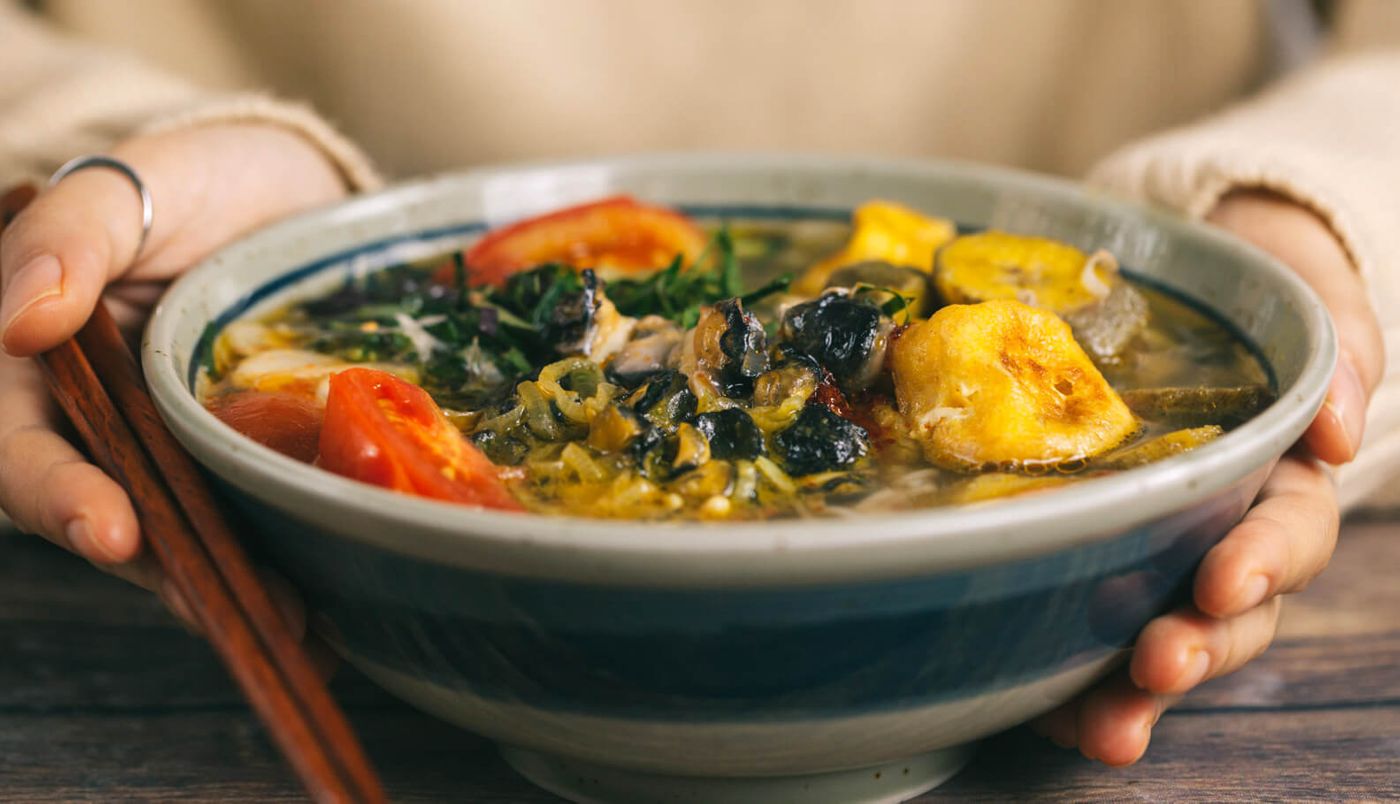 Similar to Pho, Bun is made of rice flour but instead of flat triangle shape like Pho, Bun has small and circular shape. Recipes to make Bun's broth are even more diverse than Pho, which result in different vermicelli dishes, most popular ones are Bun Cha (vermicelli and grilled chopped meat), Bun Rieu (vermicelli and crab meat soup), Bun Thang (varied vermicelli), Bun Ca (vermicelli with fried fish) and Bun Oc (vermicelli and snail), while Bun Bo (vermicelli with beef) is specialty of Hue. Specific trait of Bun is an adequate sour taste the main ingredients of their soup are tomato, garcinia cowa and lemon lime.
Banh Cuon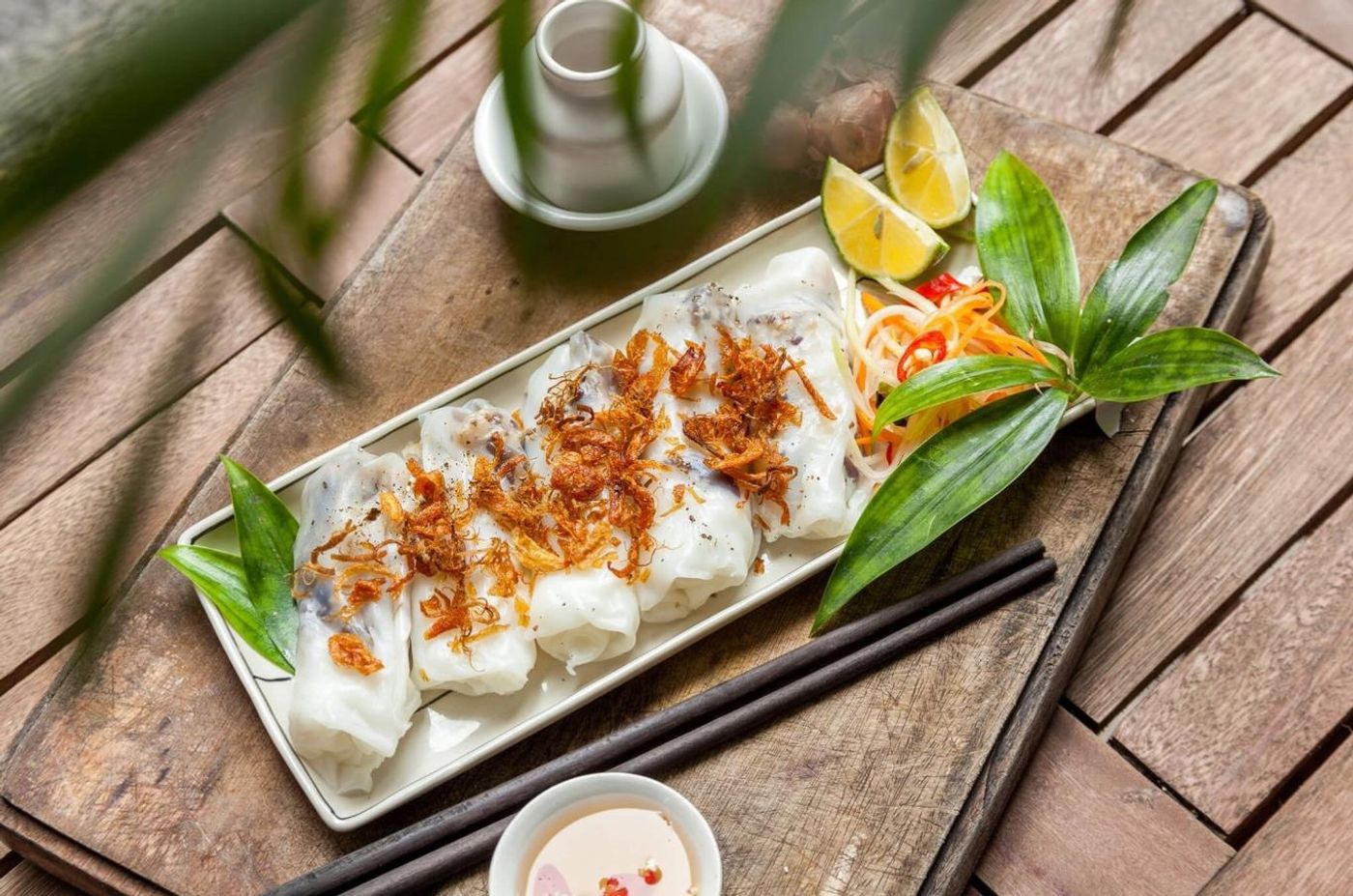 These are a kind of Vietnamese pancake, made by steaming fermented rice batter over a cloth to make thin, wavy sheets. Once you add in the minced shallots, ground pork, mushrooms and some fish sauce, you have a healthy and filling breakfast.
Source Internet